I'm going to just let the pictures do most of the talking…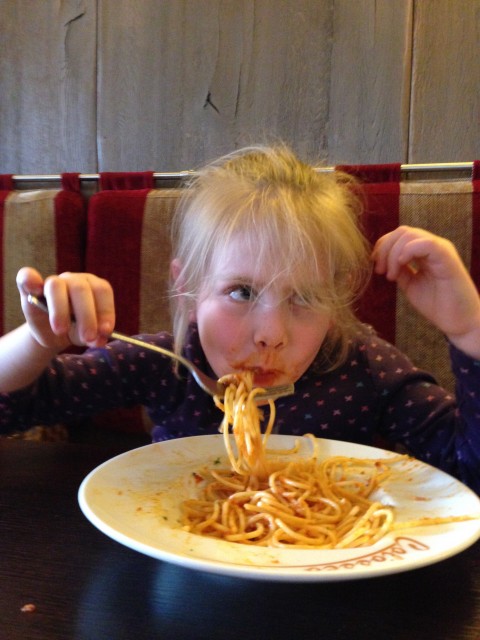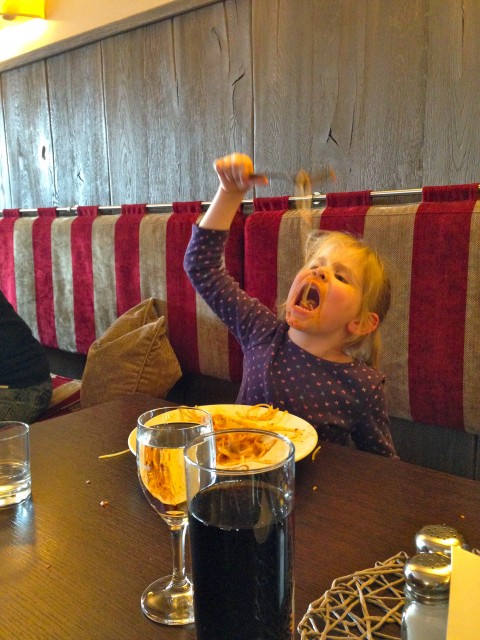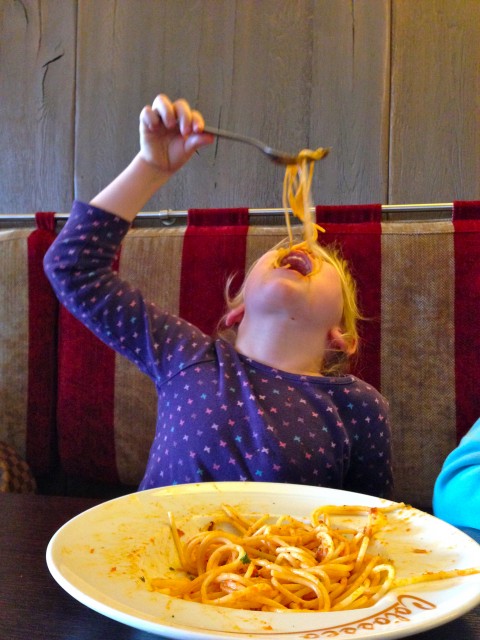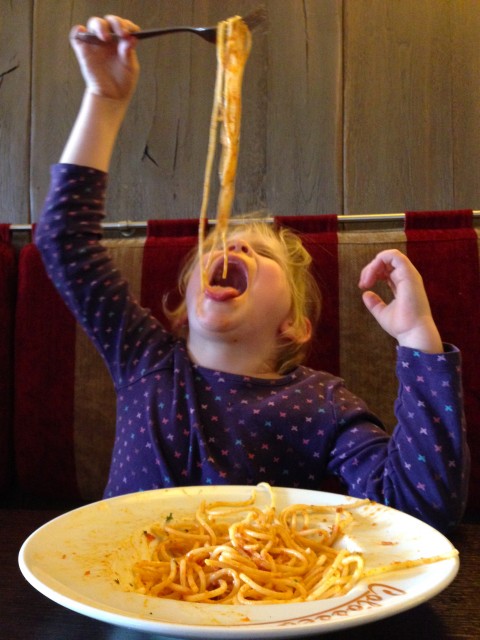 Oh- better put the other hand up for balance!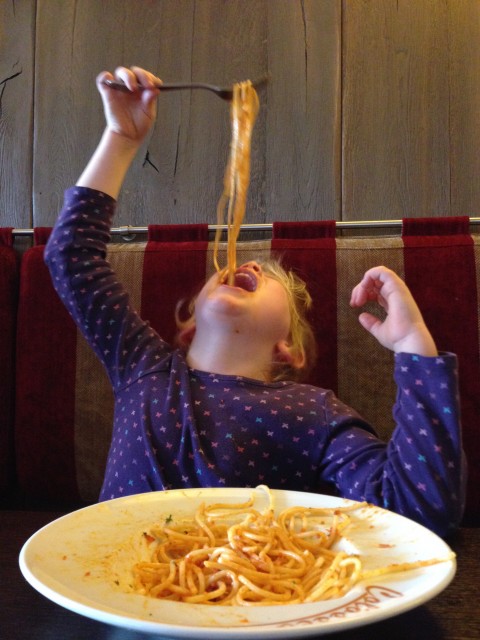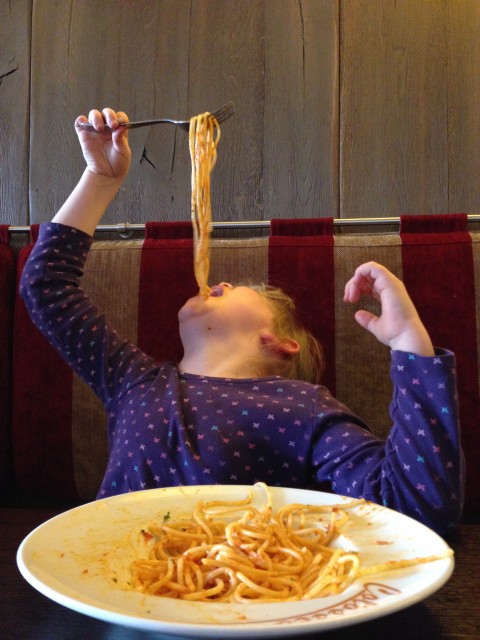 OMG. Is this for real?! The people at the next table started to laugh at this point.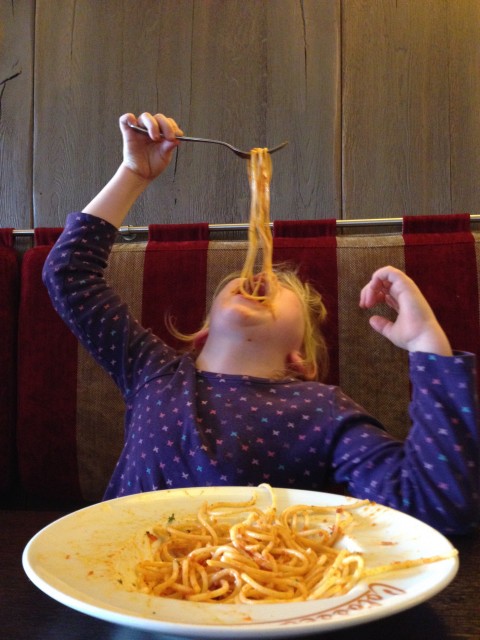 She cracks me up! I've tried to show her  how to wind the pasta onto her fork but she wants nothing to do with that. That's our Kiera!