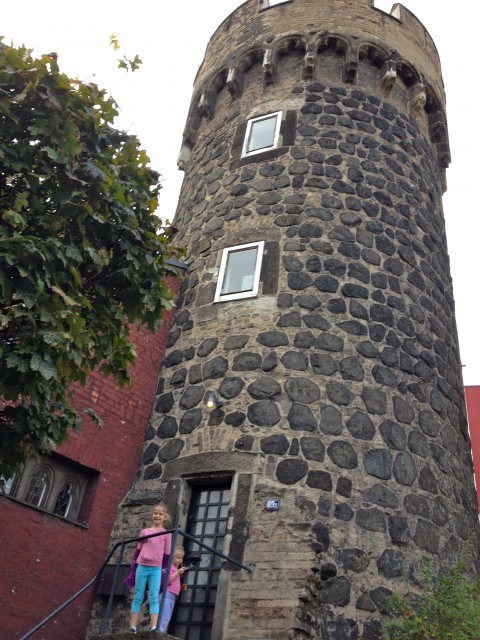 When we first moved to Germany, we had only planned on staying at the Weckschnapp for four months while our new apartment was being built. Well, the construction ended up taking seven months longer than it was supposed to, so we've ended up living at the Weckschnapp for over a year now. Thank you Tante Bärbel for being so cool and letting us stay as long as we needed!
We feel pretty lucky- especially since now I think the girls definitely have some deep rooted memories in this place that they will never forget. How many people get to say they lived right on the Rhine in a medieval tower?! (In the same place that their Oma played and spent holidays at when she was a child!)
In the past year I've come to realize what an incredible opportunity it has been. There are lots of tour buses and tourists that stop by to learn about this place (some even ring the doorbell!). Students here learn about the Weckschnapp's history in school (lots of field trips here this year). This place is in books and on postcards- even on beer coasters in pubs!
During most weekends we are treated to a fireworks show since lots of boats and ships dock right in front of the Weckschnapp (and are rented out for birthday parties, etc.). Not to mention the AMAZING view we have for the insane New Year's fireworks (see them in this post), or the Kölner Lichter summer fireworks (see them in this post).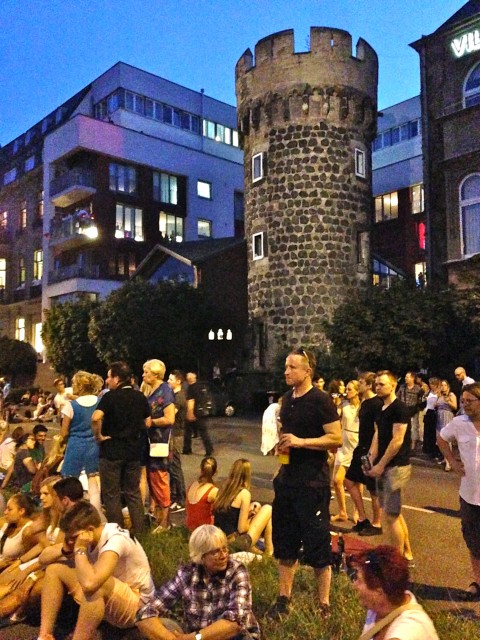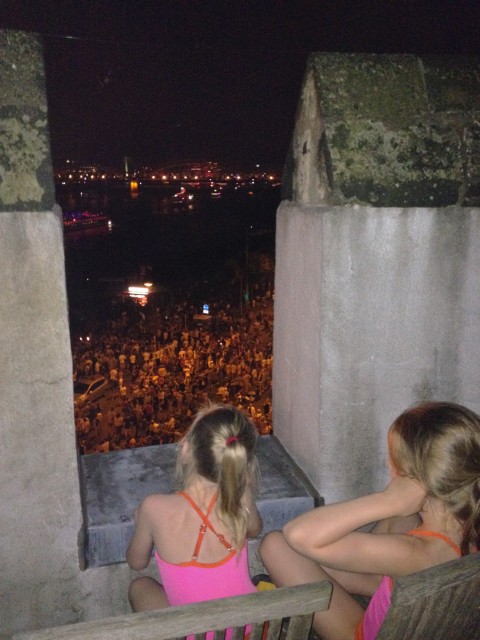 The girls watching the fireworks from the top of the tower.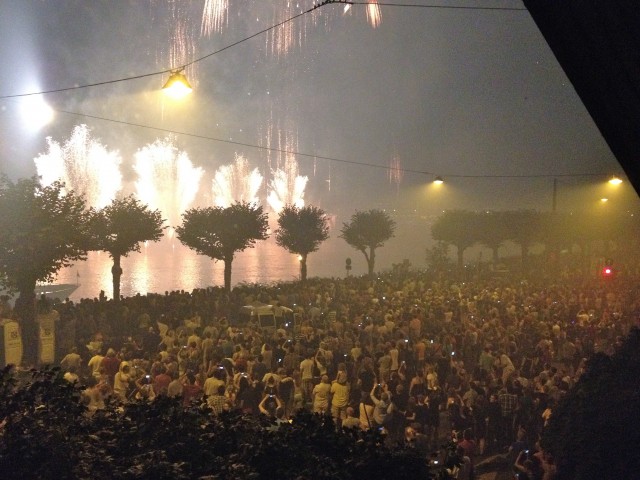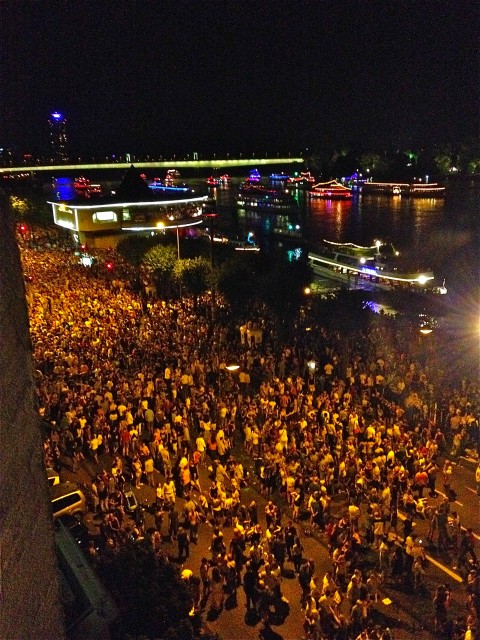 Besides the fireworks, what I'll miss the most is our view of the Rhine from the living room window…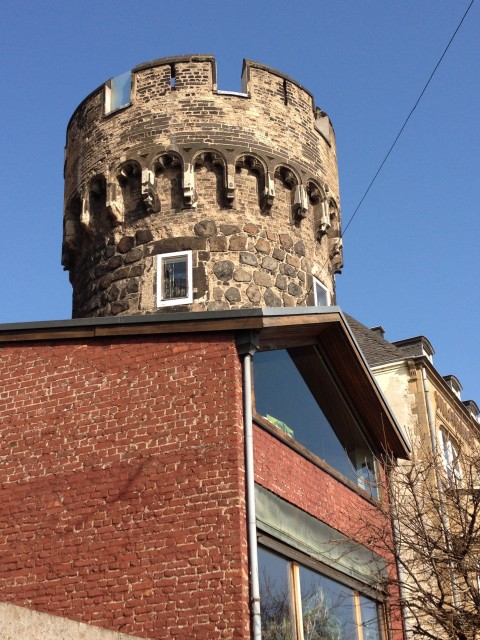 the living room window from outside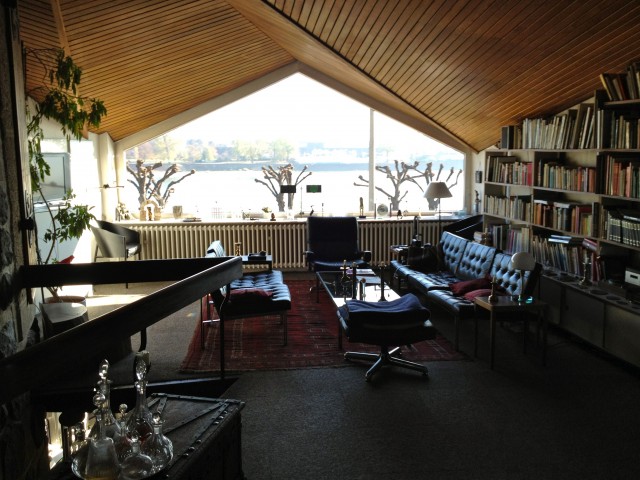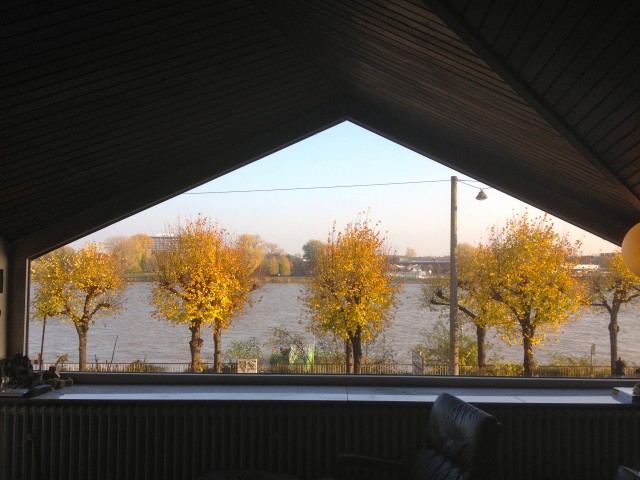 I've loved watching the crazy trees in front of the Weckschnapp change throughout the seasons…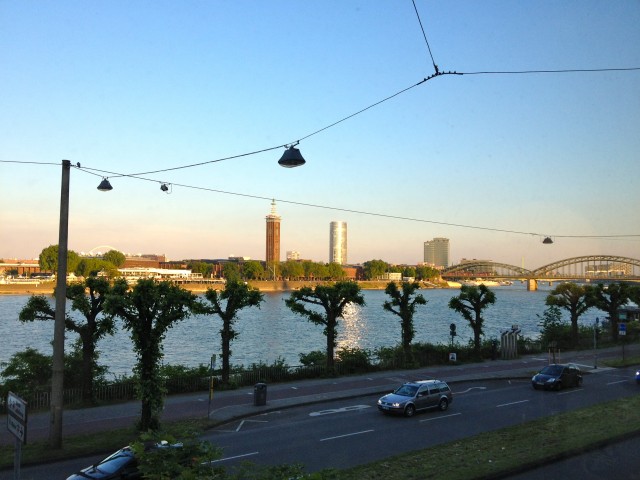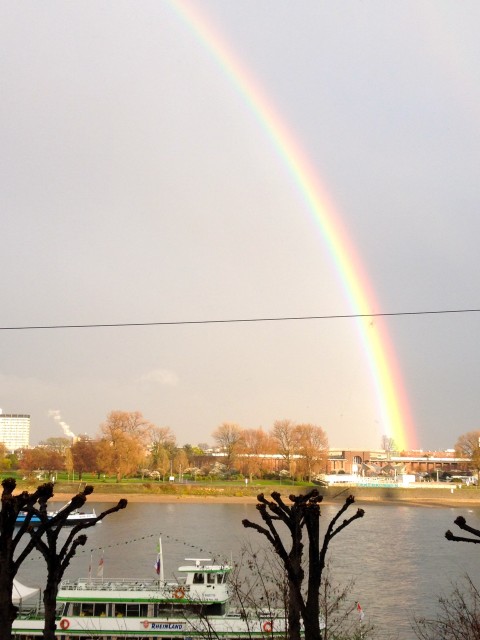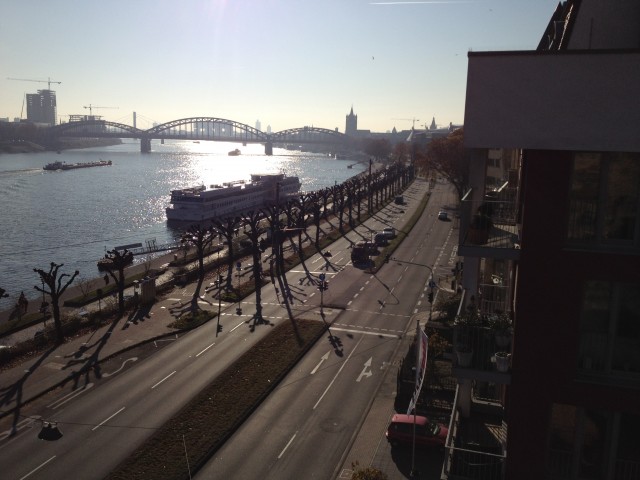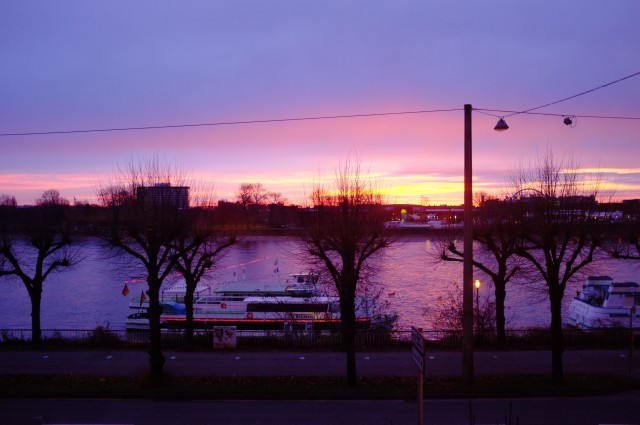 And of course we'll miss the countless ships that pass by us every day (I wish I'd been better about taking pictures of them!)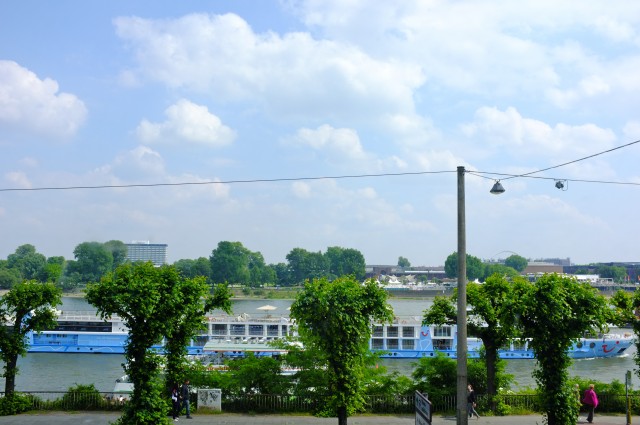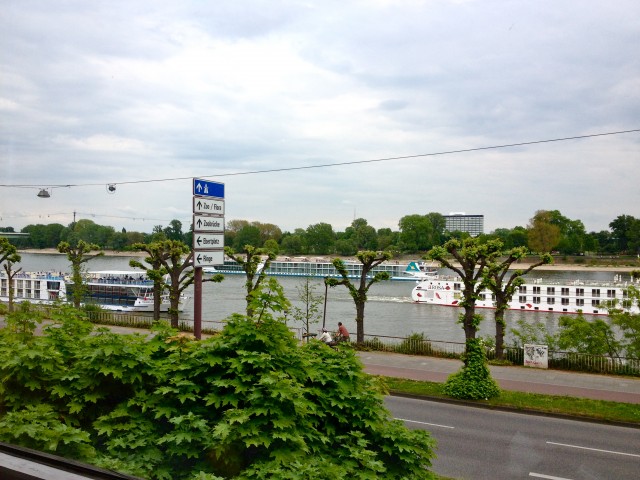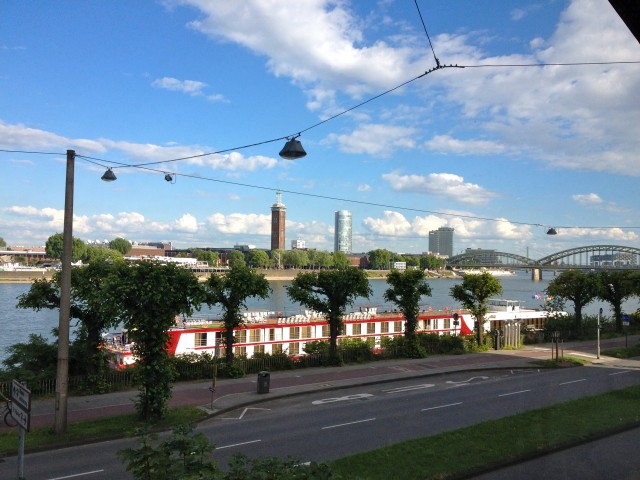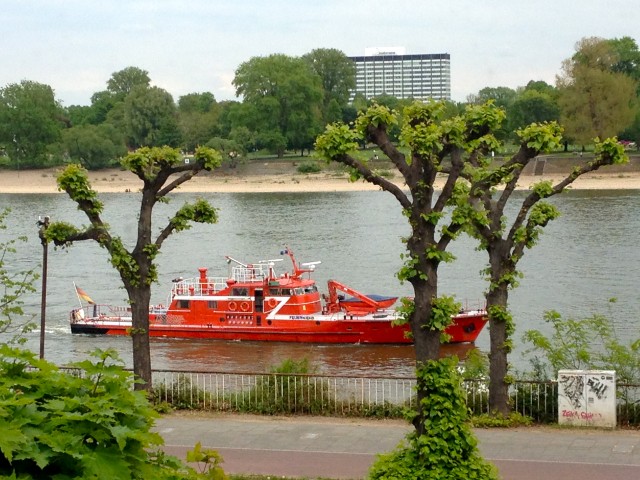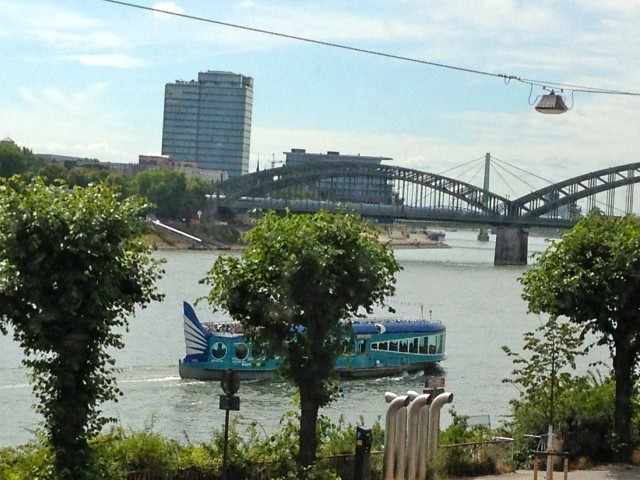 The girls especially like this fish boat.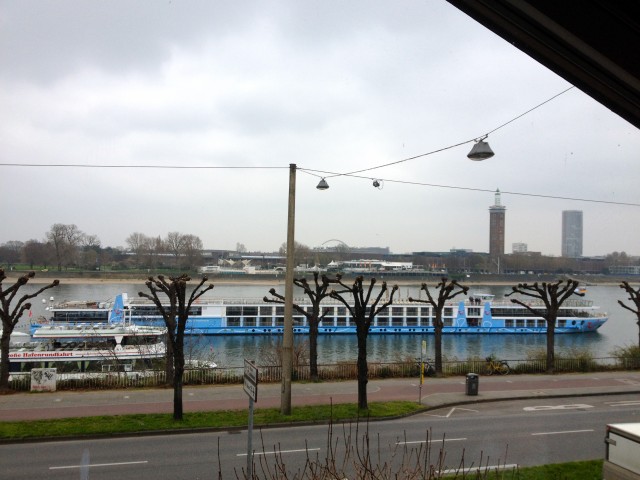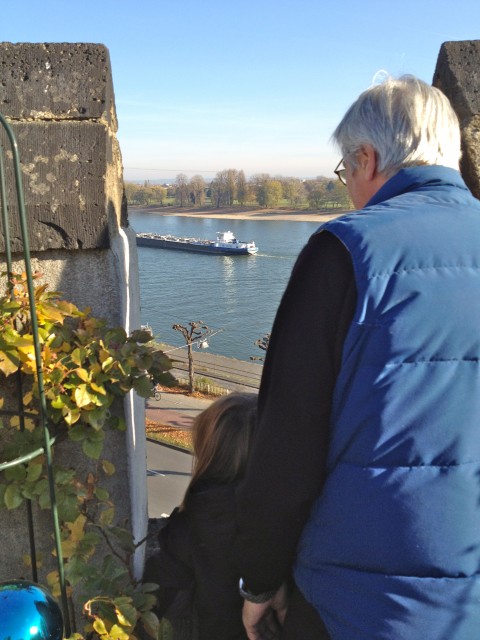 Quinnie and Opa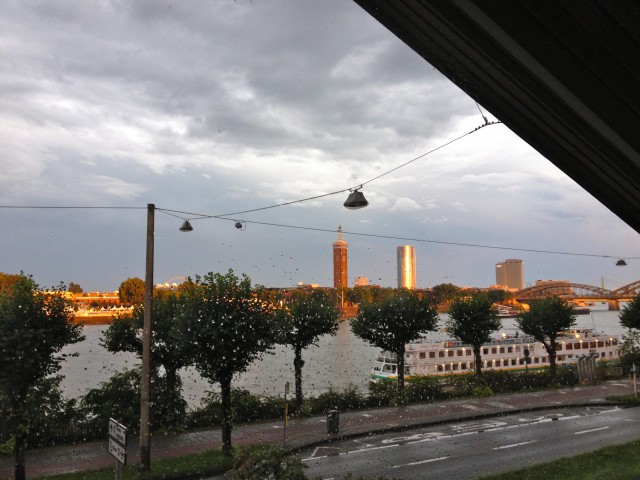 On the weekends we even get to see party boats! I managed to catch one of them floating by on video (if you turn up your volume you can hear it's a full-on rave complete with crazy dancing- basically a club on a boat). You can hear Kiera say "I hear a Rhine Fest! Maybe fireworks are gonna come again!" They are so spoiled for fireworks…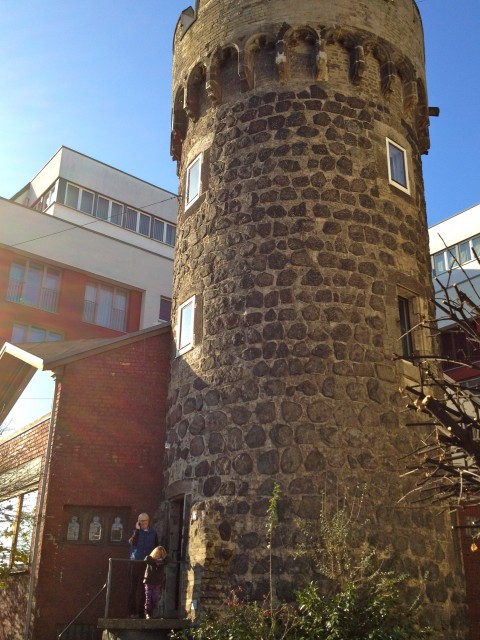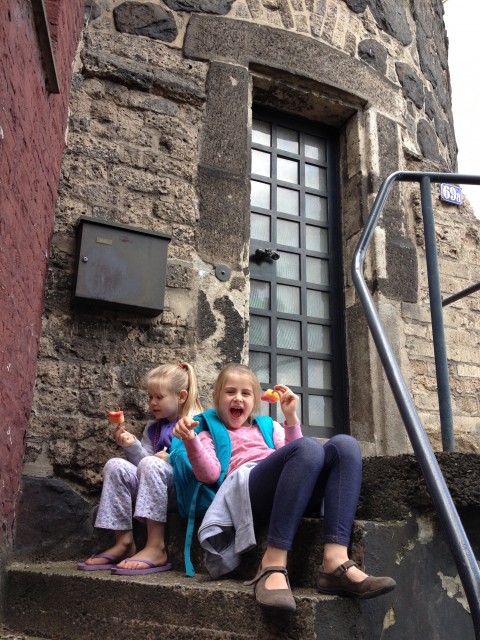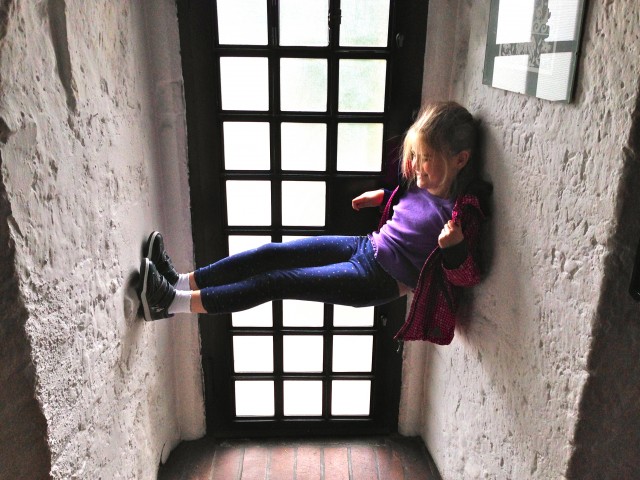 Quinnie inside the doorway entrance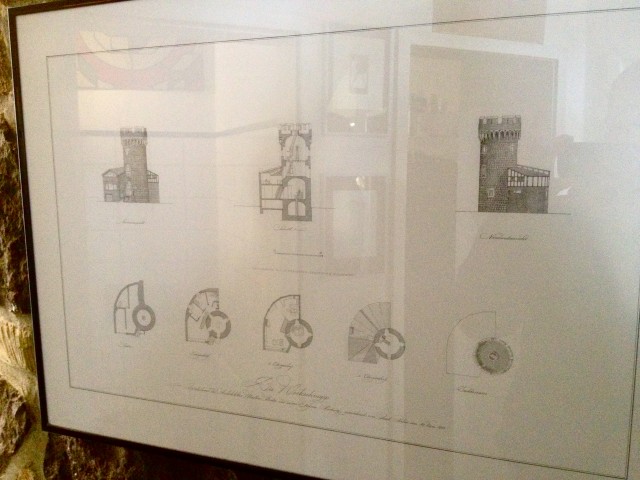 Great Uncle Martin's architectural plans for the living quarters he built around the medieval tower. Tante Bärbel and Opa gave this to us for our new apartment.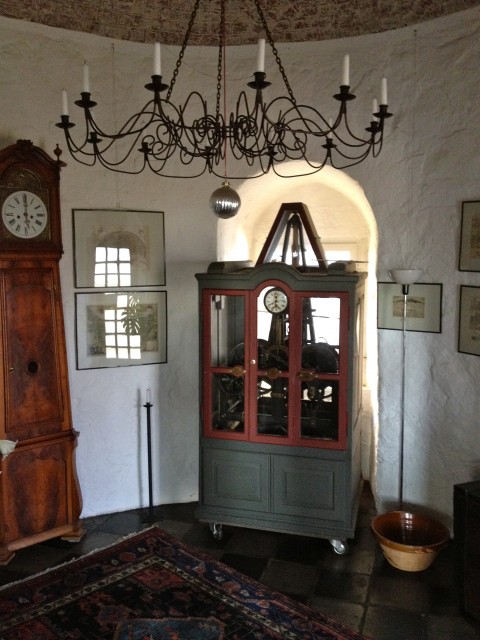 entryway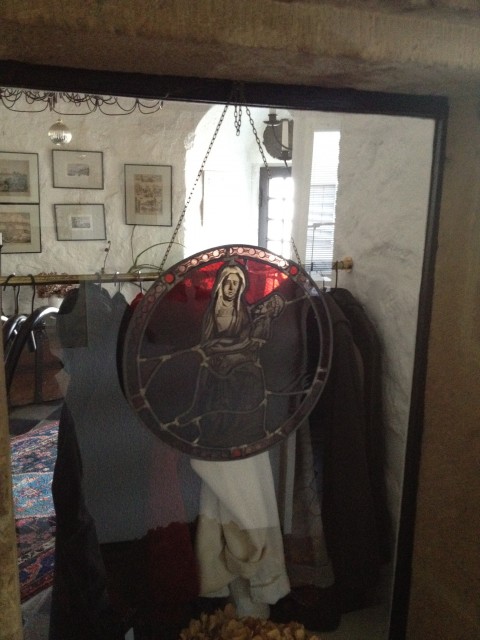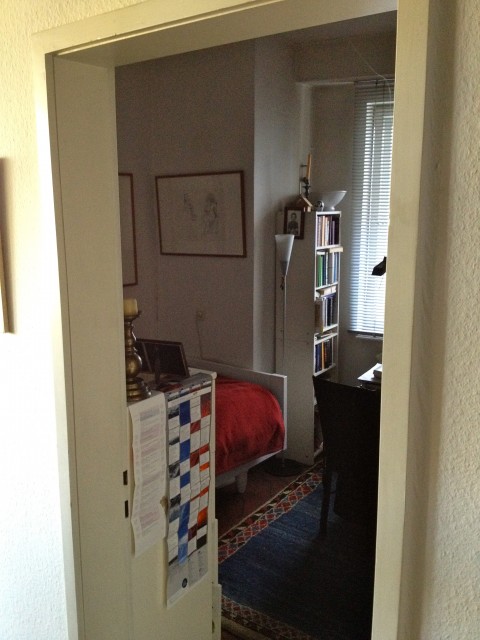 one of the bedrooms downstairs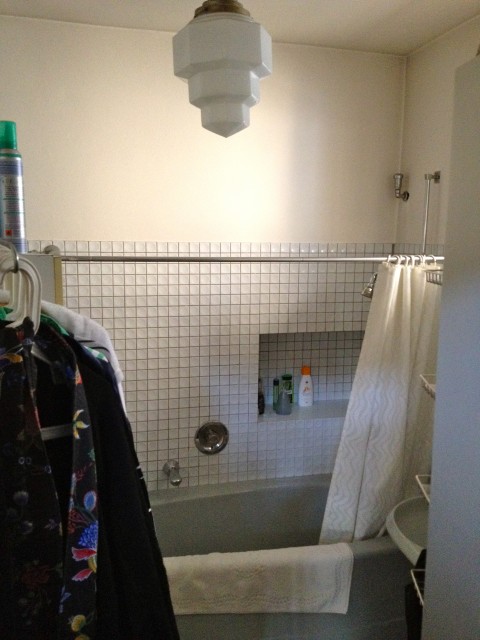 bath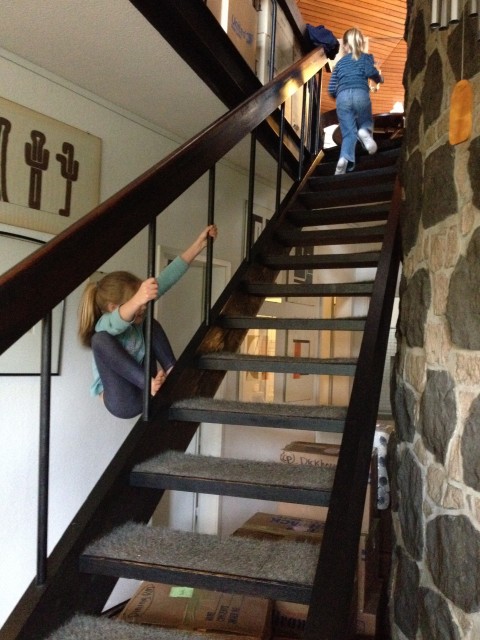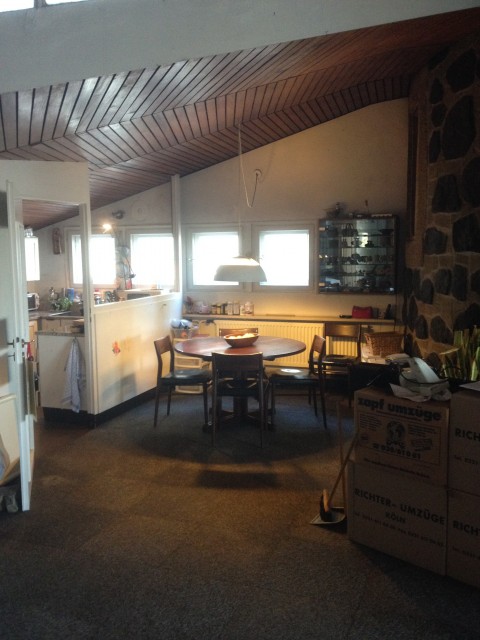 dining area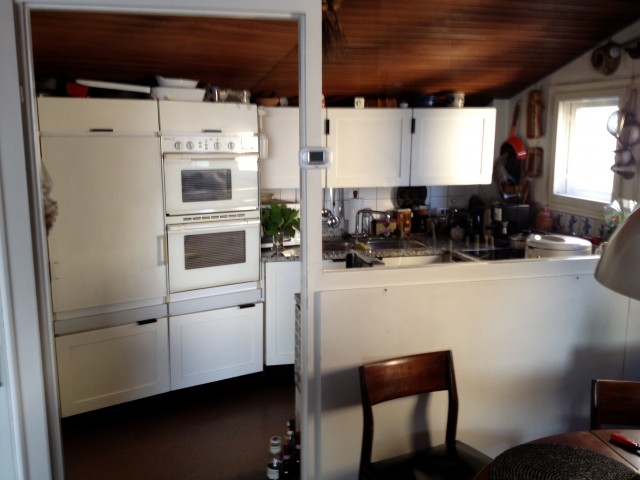 kitchen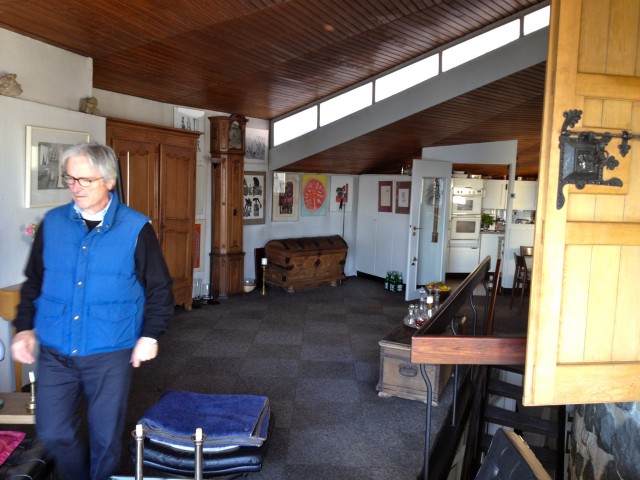 living room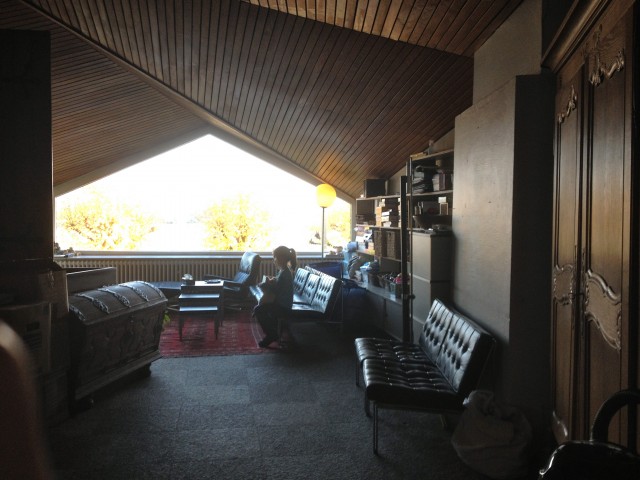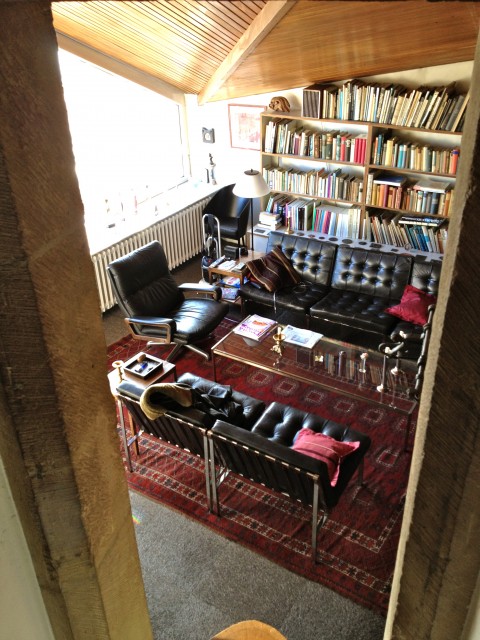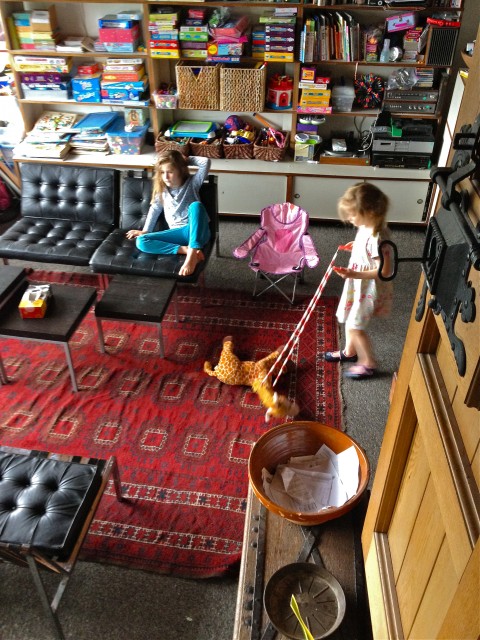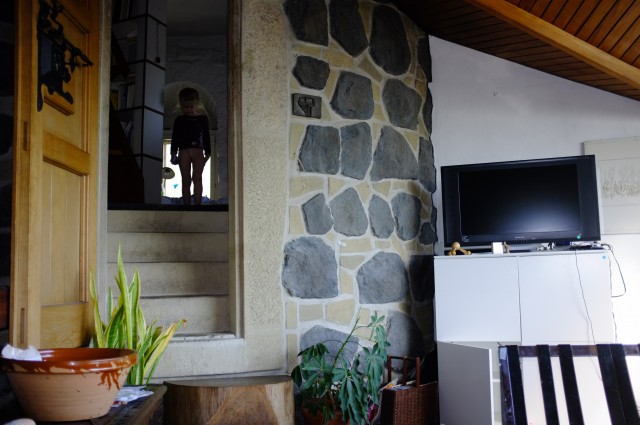 stairs going up to one of the tower bedrooms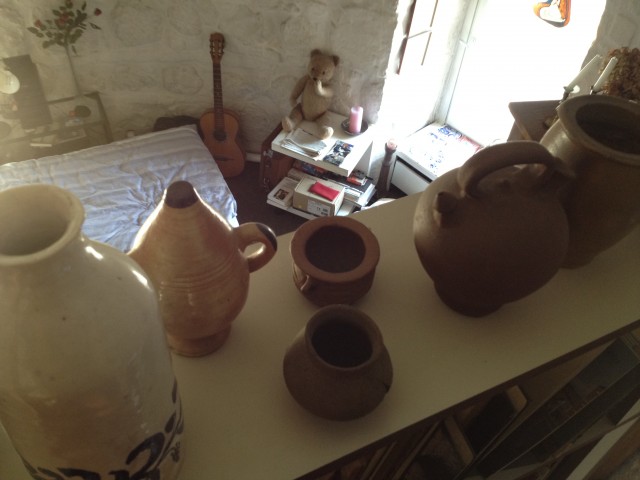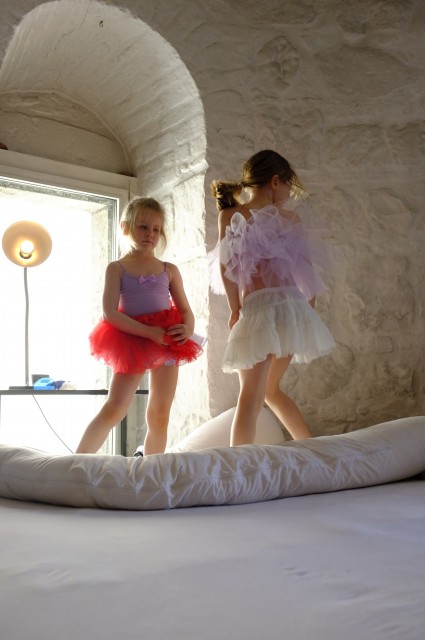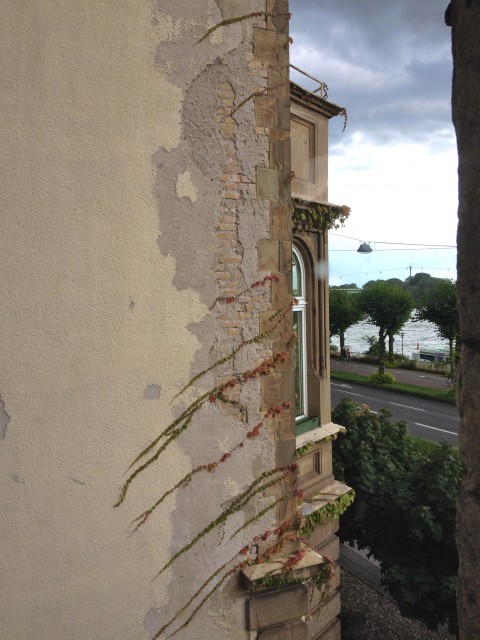 love this old wall with vines (view from side bedroom window)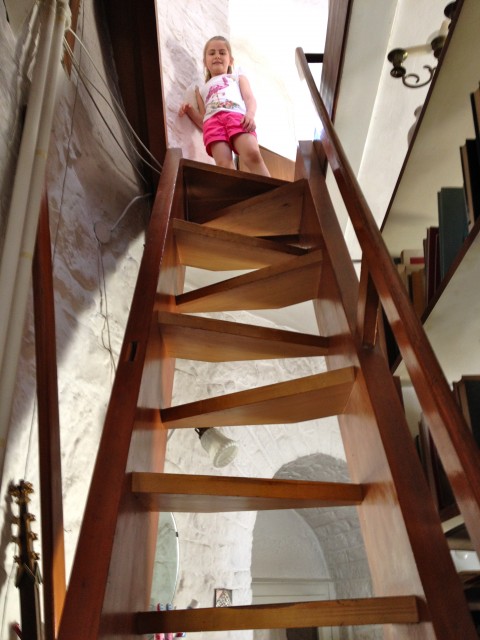 stairs going up to the next bedroom (that I don't have a decent pic of- oops!)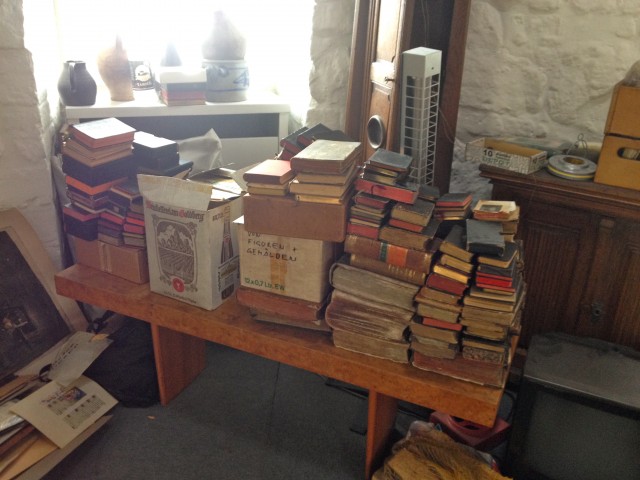 Tante Bärbel was kind enough to let us have almost anything we wanted from the Weckschnapp for our new place. We decided to take a really old, big wooden wardrobe. We found some really interesting things inside. Above (and below) are some of the bibles found within…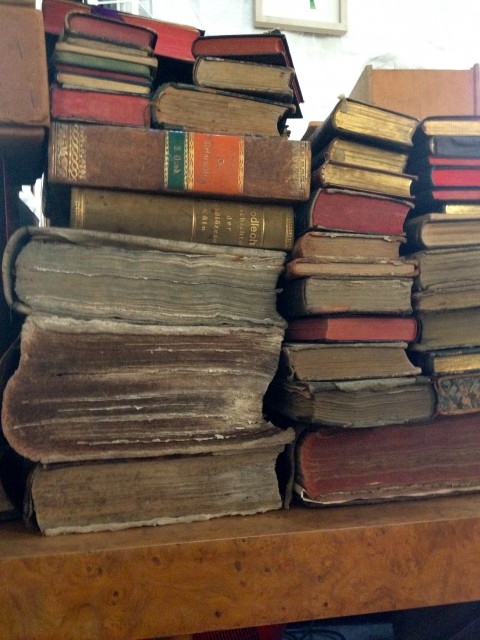 closeup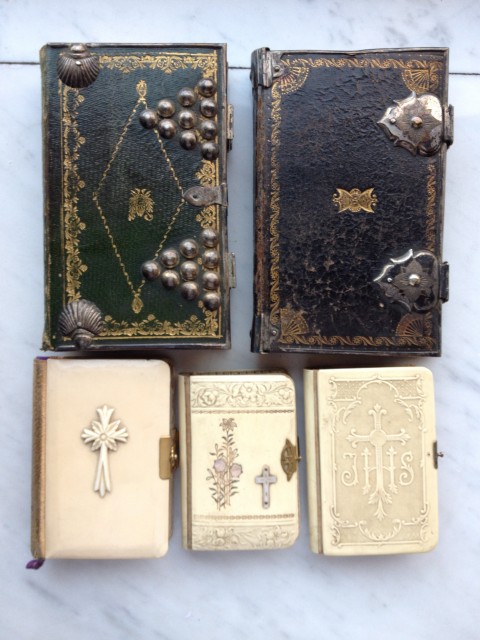 Some are really old (checked the dates in a few- one was from 1834!). Aren't they beautiful?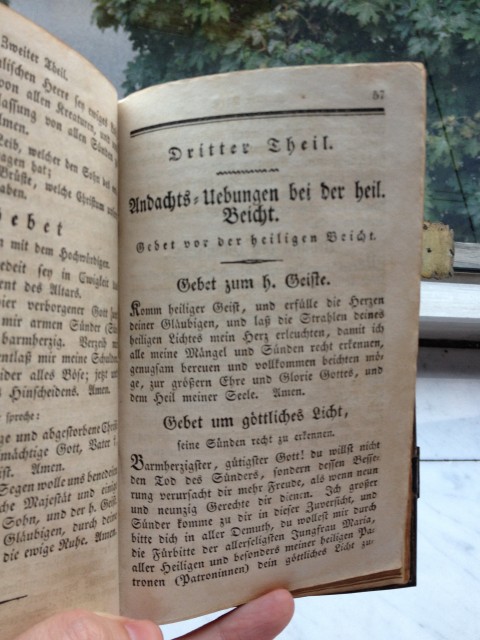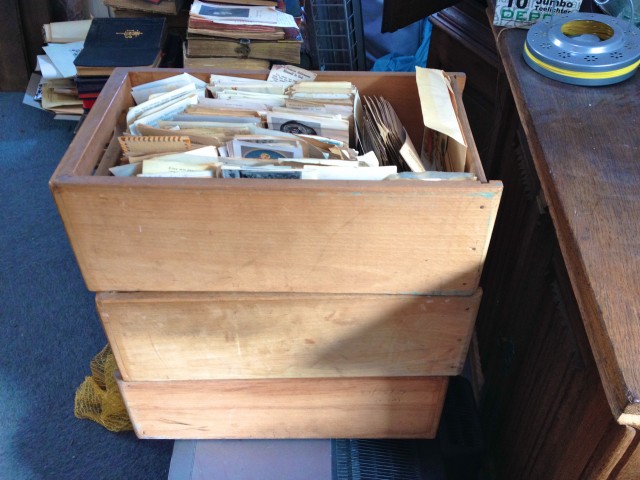 I also found three boxes full of THOUSANDS of these old religious cards. Just a tiny sample below…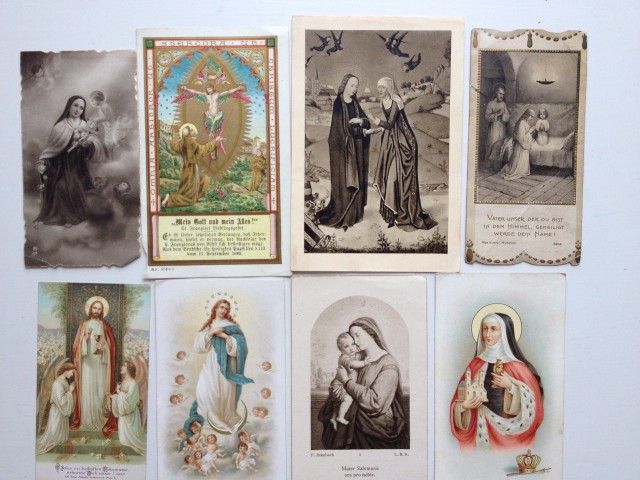 Quinnie was fascinated by them. She asked if she could pick one. She was thrilled when I said yes. She chose a bookmark with Jesus on it (lol!).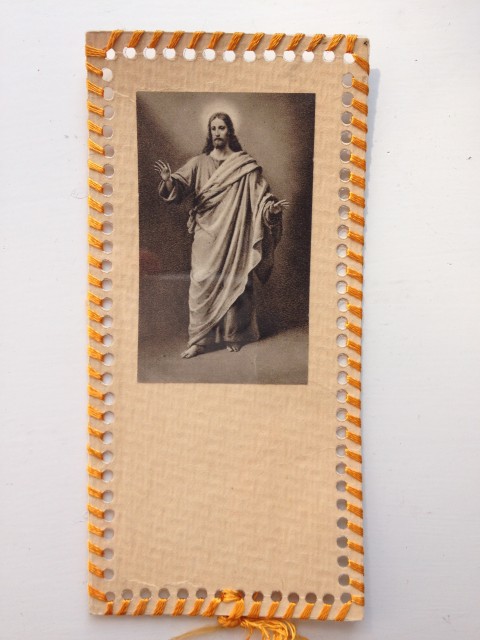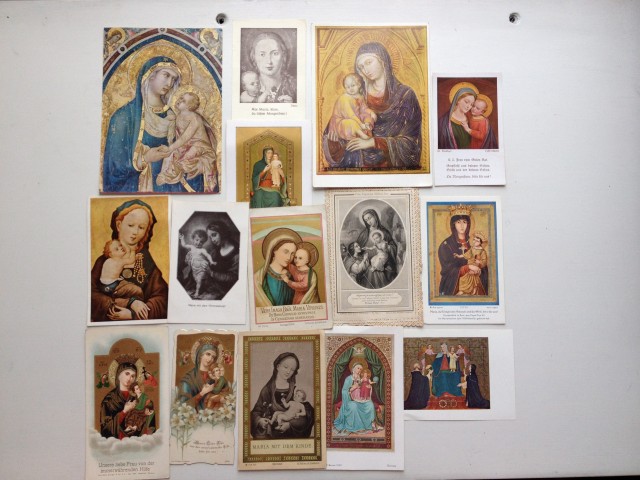 I've always found it creepy that some painters paint baby Jesus with an old man's grownup face (above- you can click to enlarge). I know he was wise and all, but…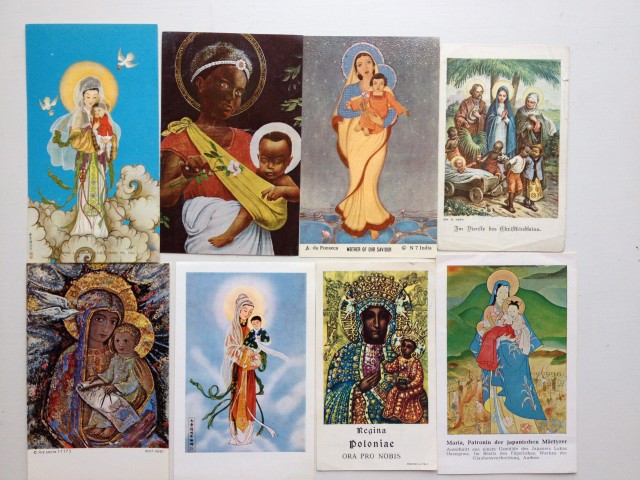 Mary and Jesus for many different cultures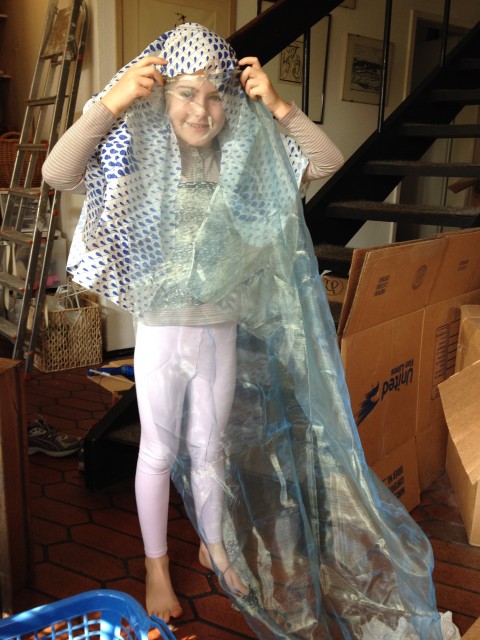 We also found a huge trunk full of cloth material for sewing. All different patterns and textures. My little fashion designer went right to work and asked me to snap some pics of her.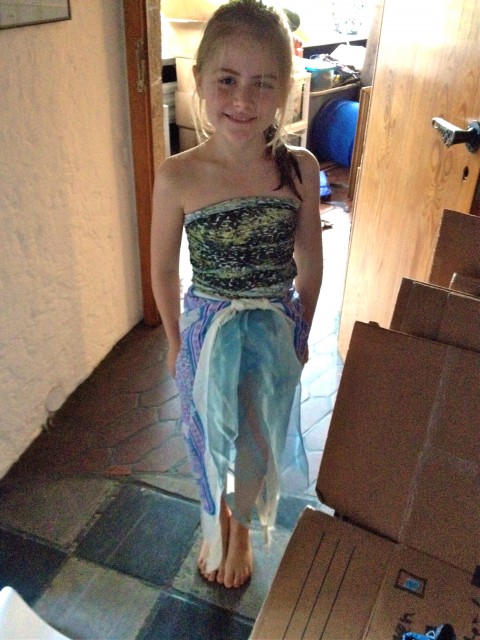 She later said "Packing for a move is SO much fun Mama!" Yeah- tons of fun for me also, Quinnie (please tell me you know I'm kidding)!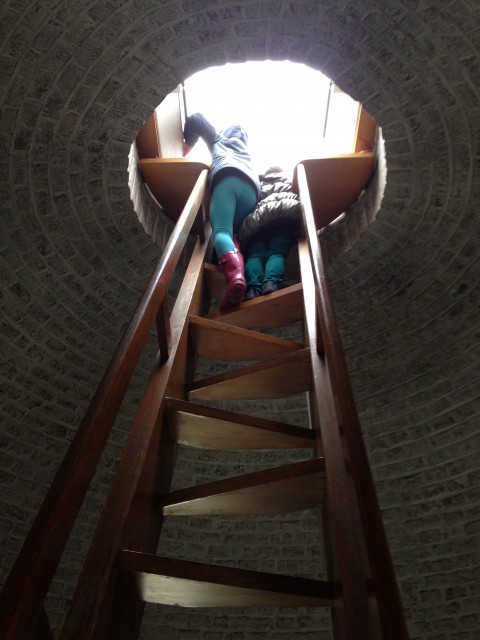 stairway to rooftop of tower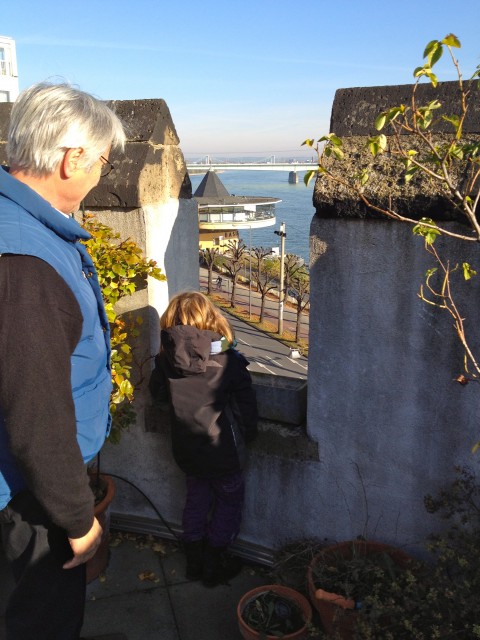 Quinnie's first time up there (when she was four). The round building you see is the Bastei (a well-known landmark in Köln).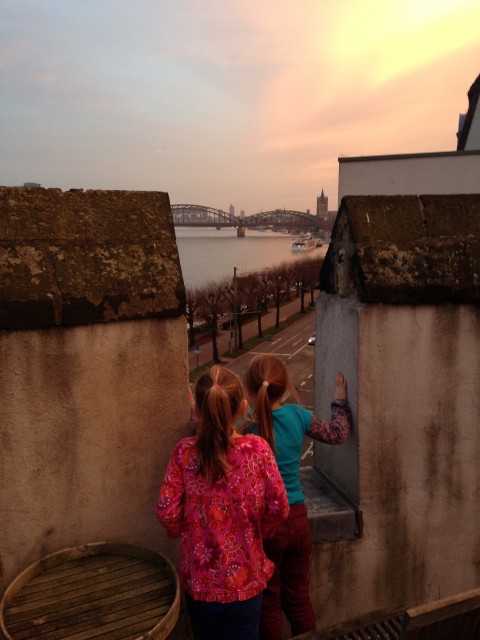 Quinnie and a friend checking out the view (from the other side).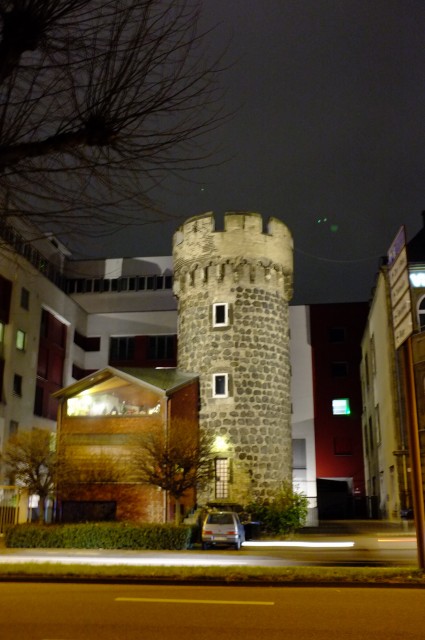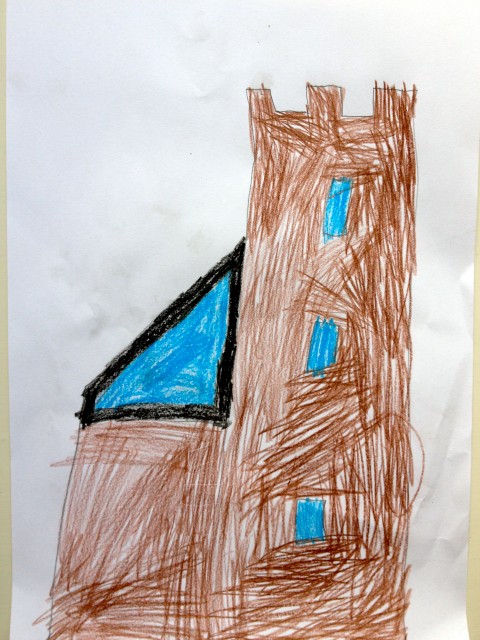 The first three drawings of the Weckschnapp are by Kiera, the last two by Quinnie.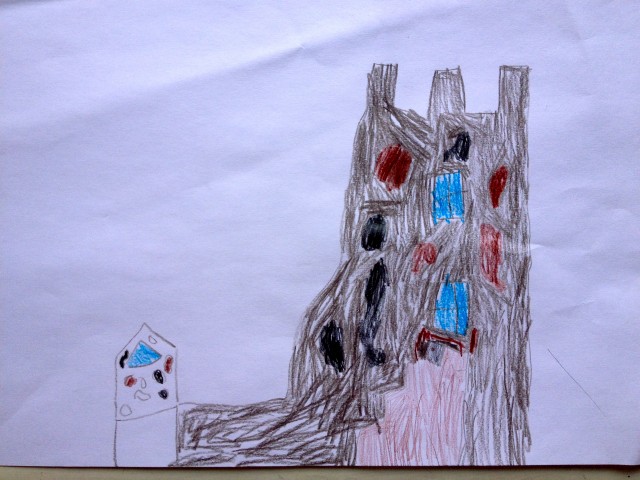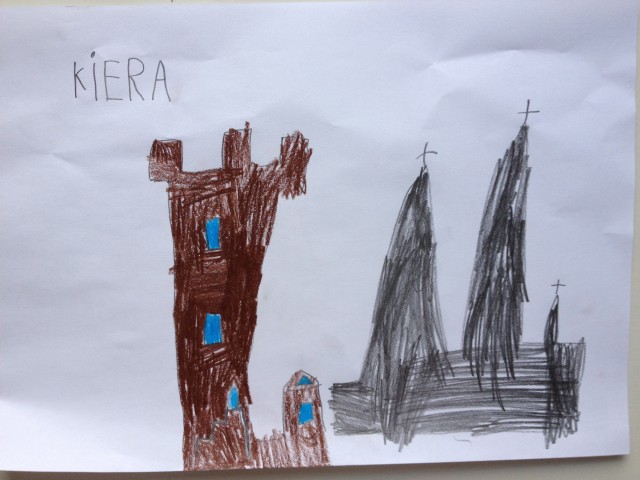 I love that they both included the Kölner Dom in their drawings as well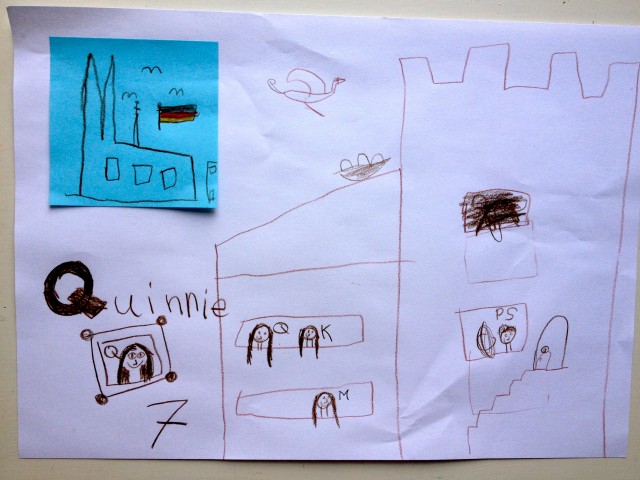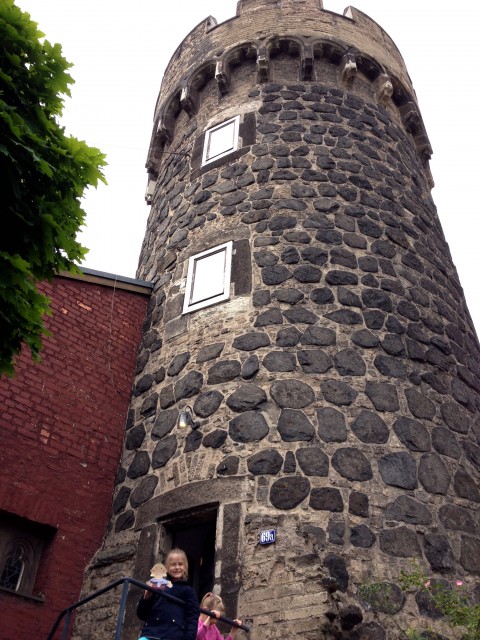 Goodbye Weckschnapp. We'll never forget you!
Here's my first post on the Weckschnapp with some background info and links about the place at the bottom.