Karneval was a blast and definitely lived up to it's reputation! Since the previous post already explained Karneval in depth, I'll let the pictures do most of the talking in this one…
On the way to the Rosenmontag parade…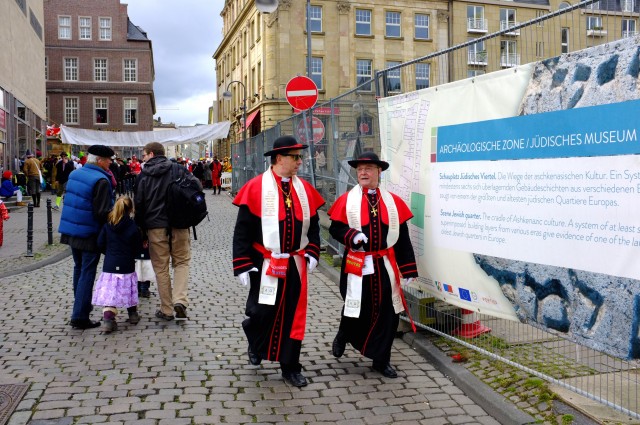 (Opa, Papa and Quinnie off to the left)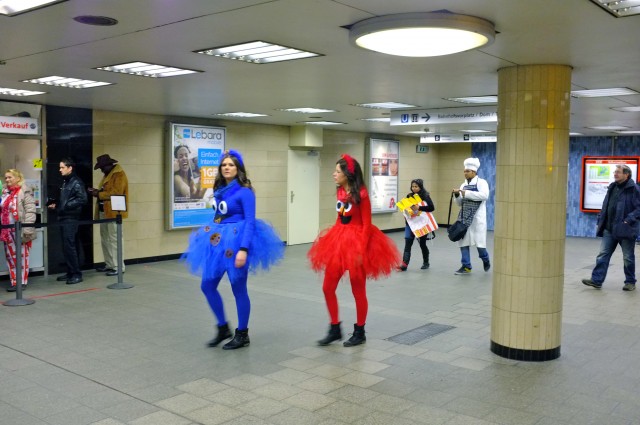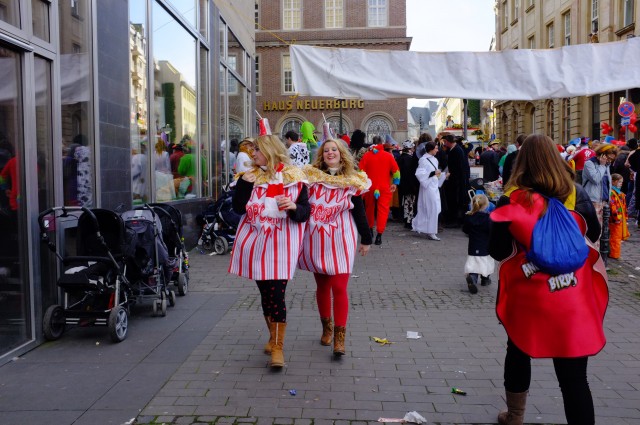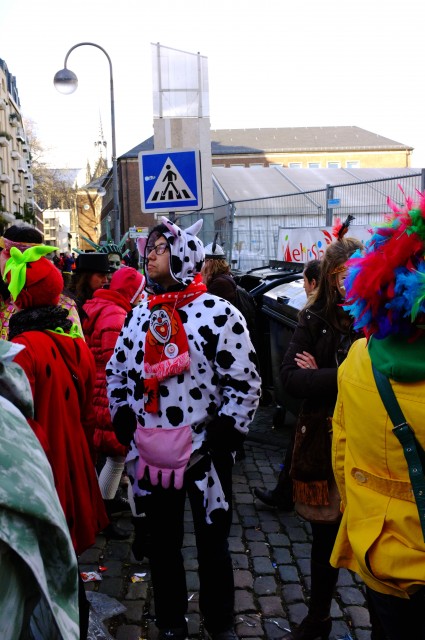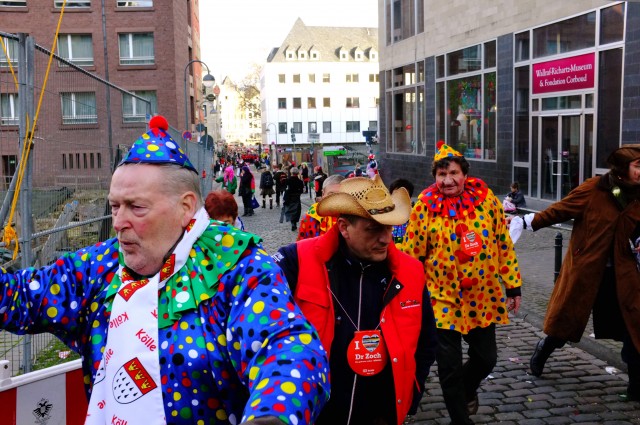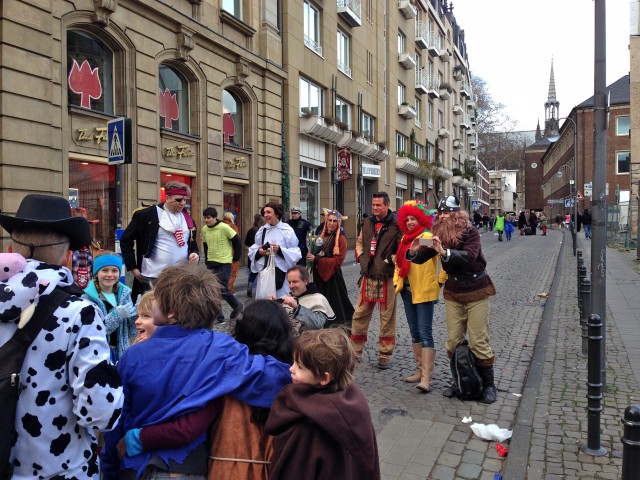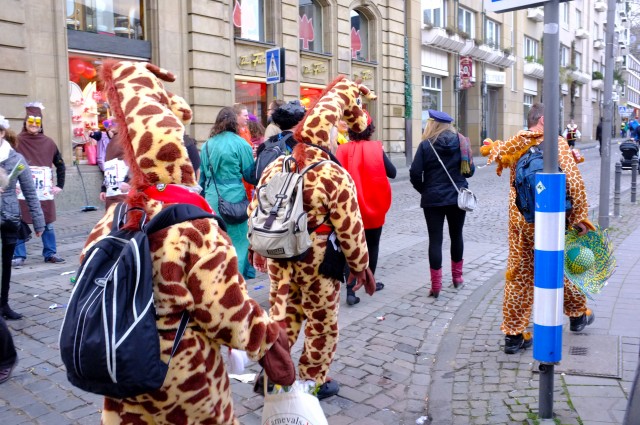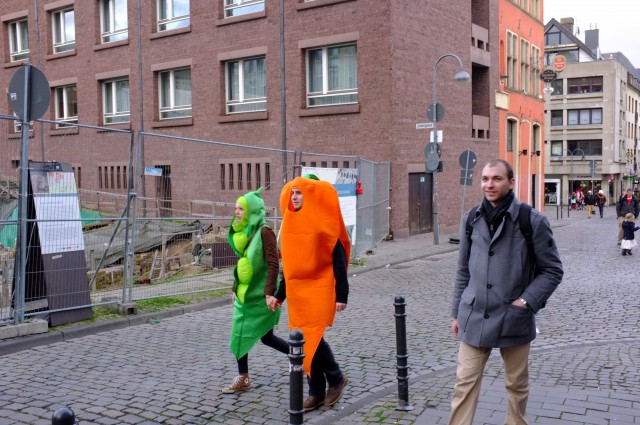 Love this couple dressed as peas and carrots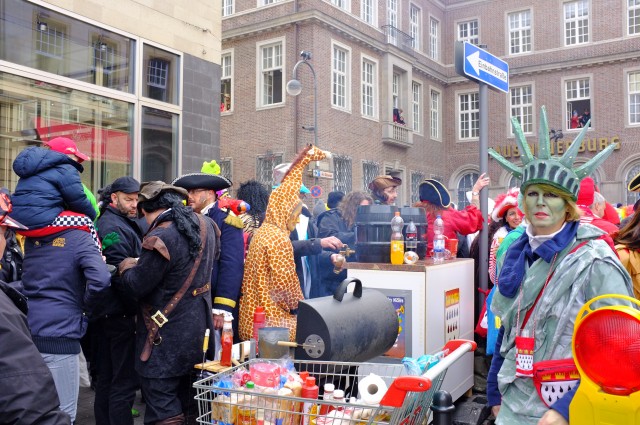 Friedel told us about this great spot to watch the parade from (pic above). There's a guy there who charges 15 euros per adult- which gets you unlimited Kölsch (you have to bring your own Kölsch glass), Bratwurst, and access to a nearby bathroom (something that's really necessary when you've been drinking Kölsch all day!). It's a safe spot that not many people seem to know about, so it doesn't get too crowded and overwhelming. The girls scooted right up front with their bags to catch candy. They kept at it for almost 3 hours! The parade was about 5 hours long and it was amazing!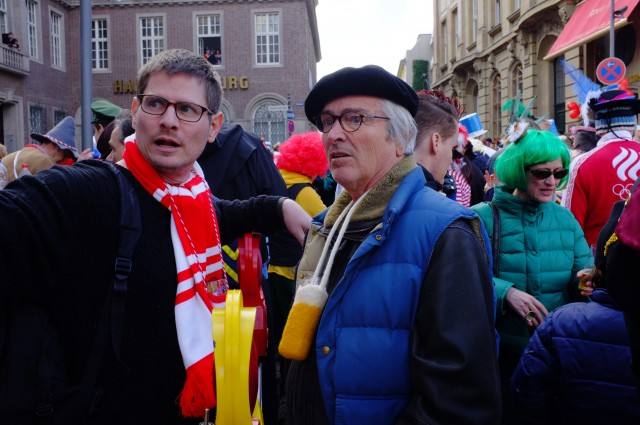 Simon and Friedel wearing their Kölsch glass holders around their necks. The green lady in the background is Tante Ruth (talking to Maxim).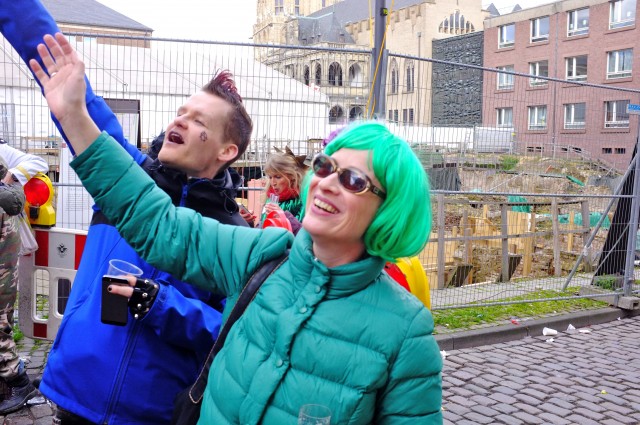 Ruth and her friend Markus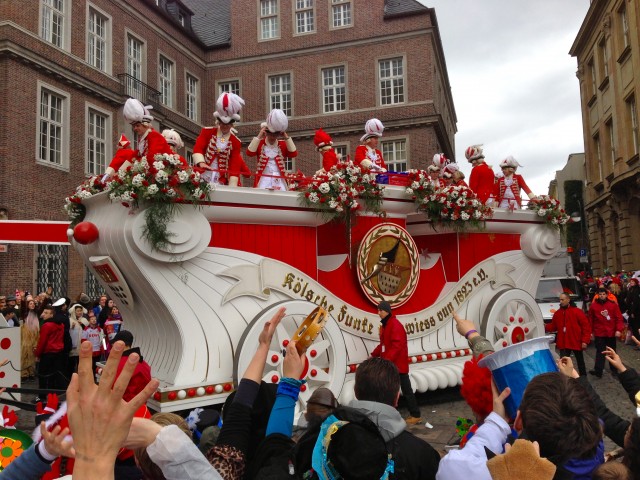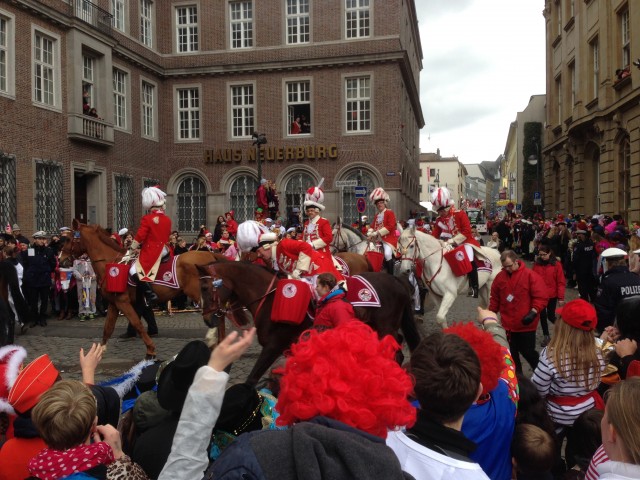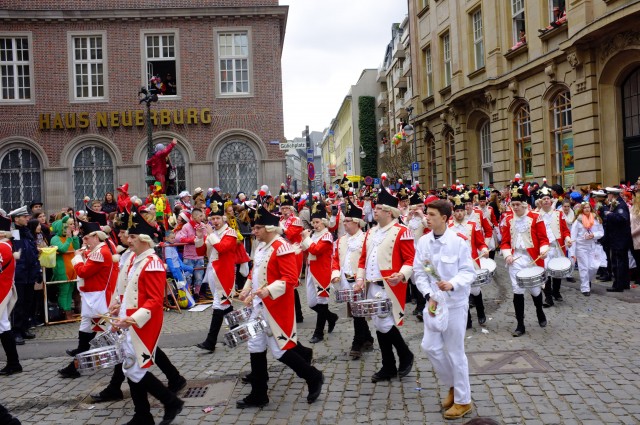 It seemed like there were hundreds of marching bands!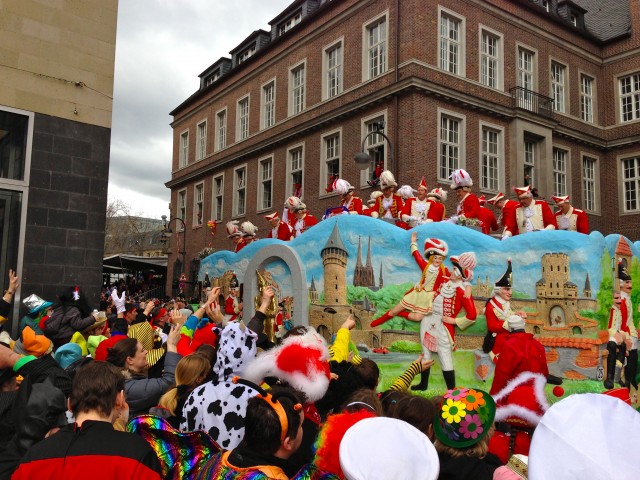 Check out the panorama scene of Köln on this float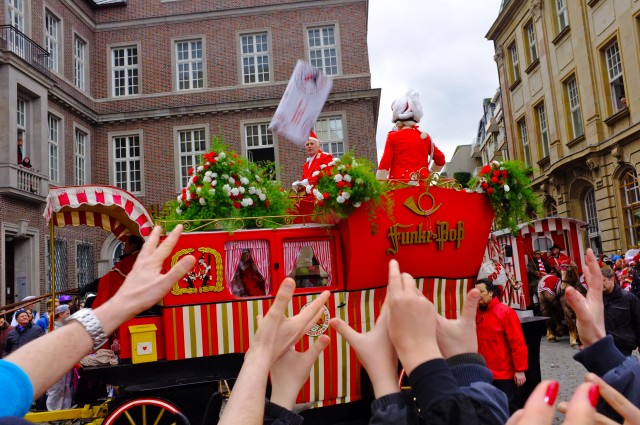 Can't tell you how many times I was hit in the head by flying candy (thrown by the handful from all of the floats)!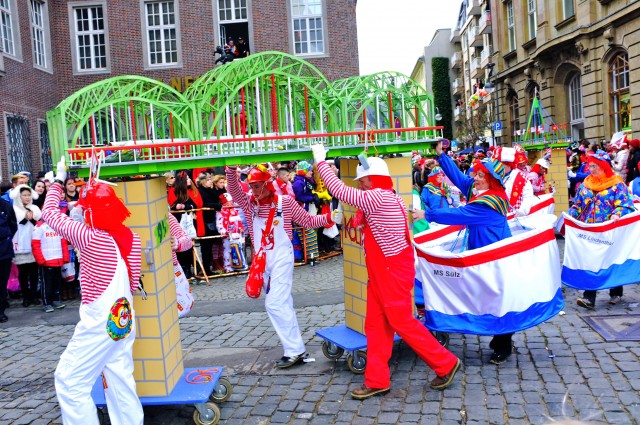 The Hohenzollernbrücke (bridge near our place!).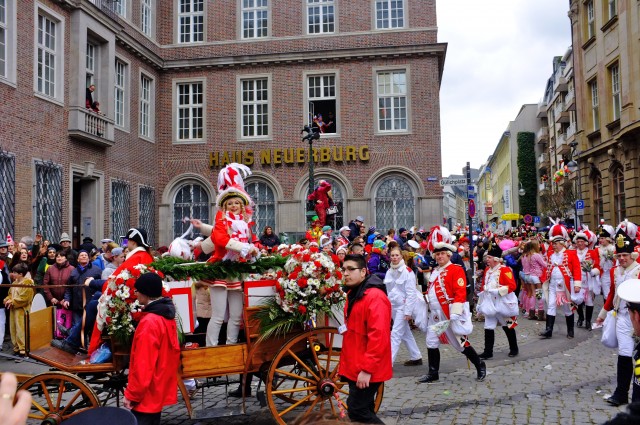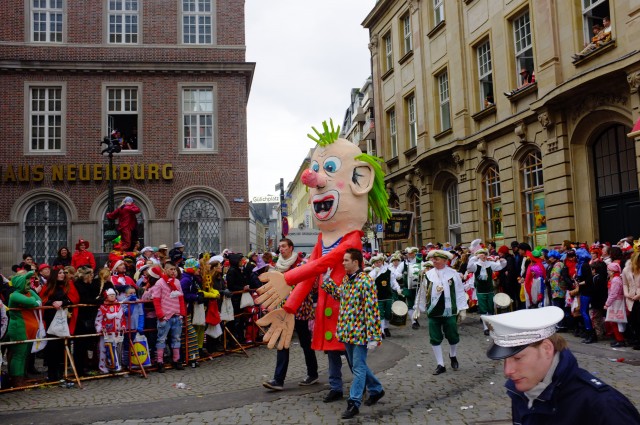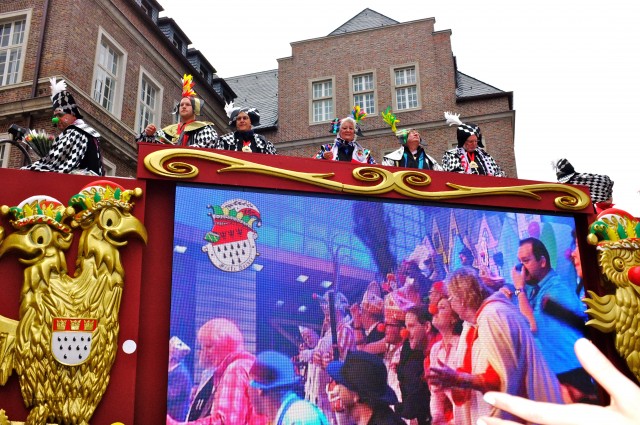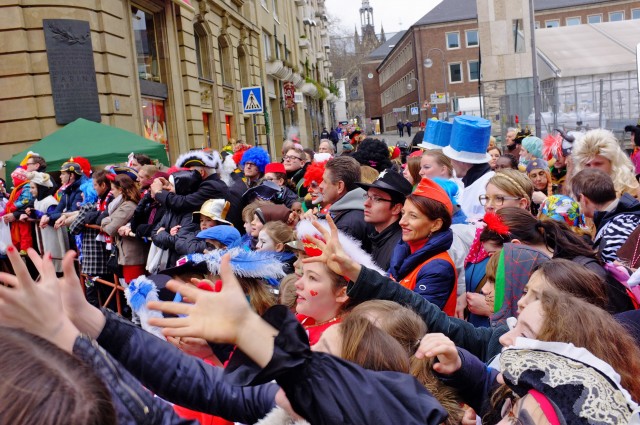 Crowd catching candy and flowers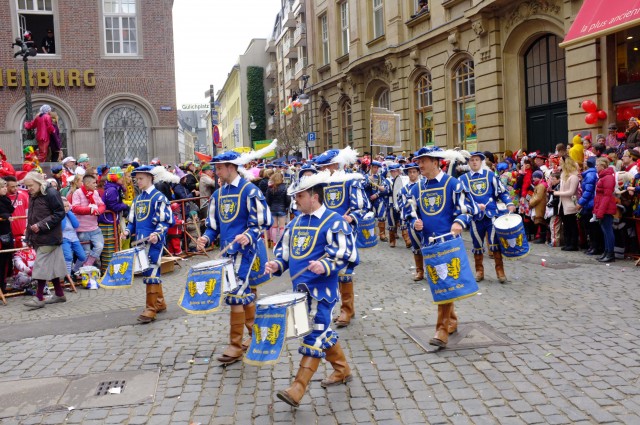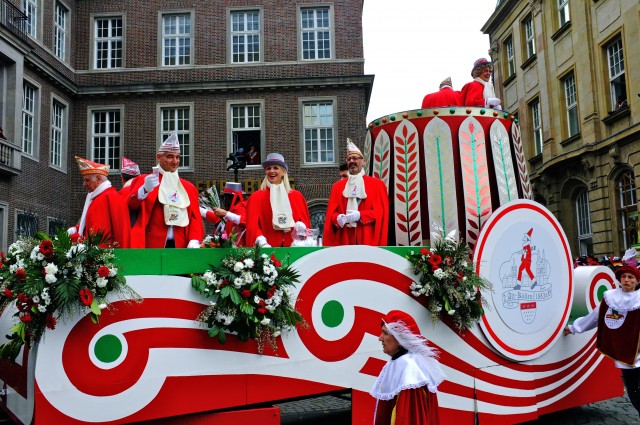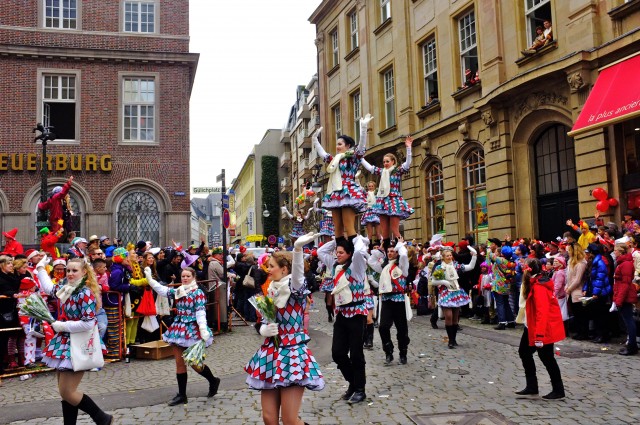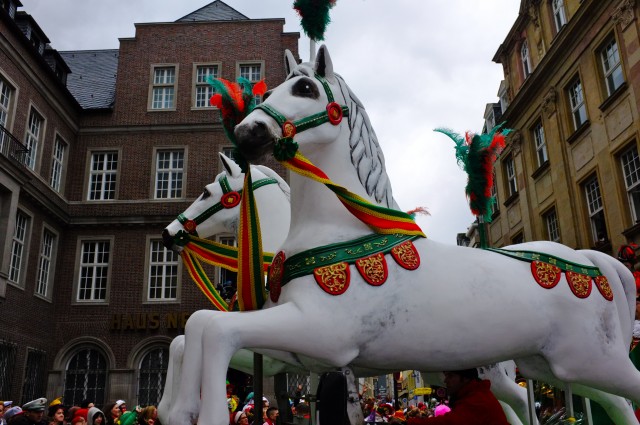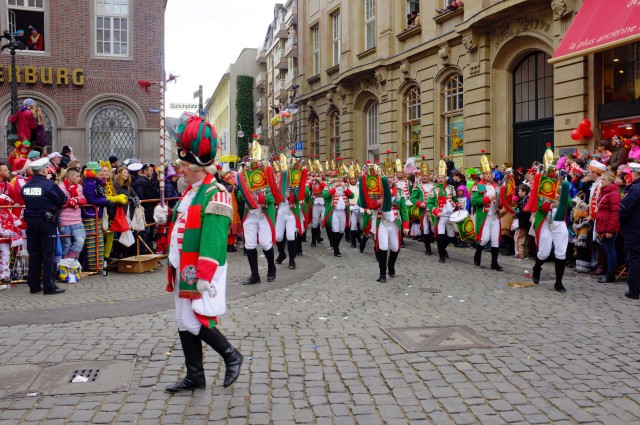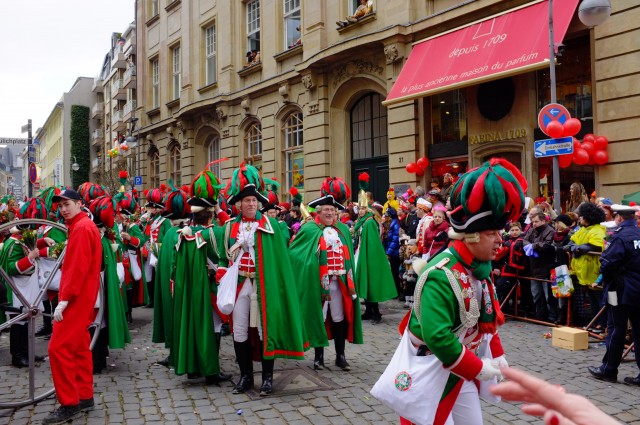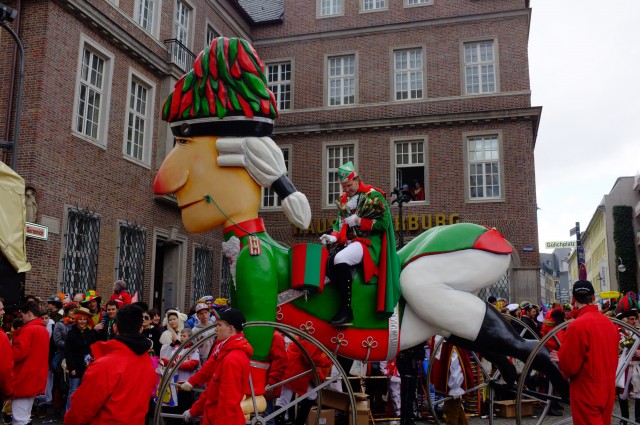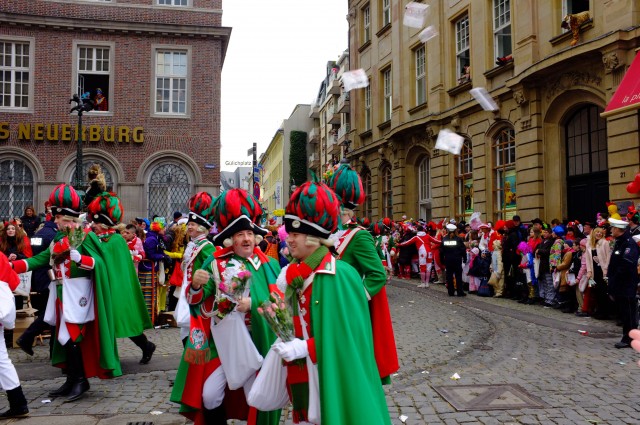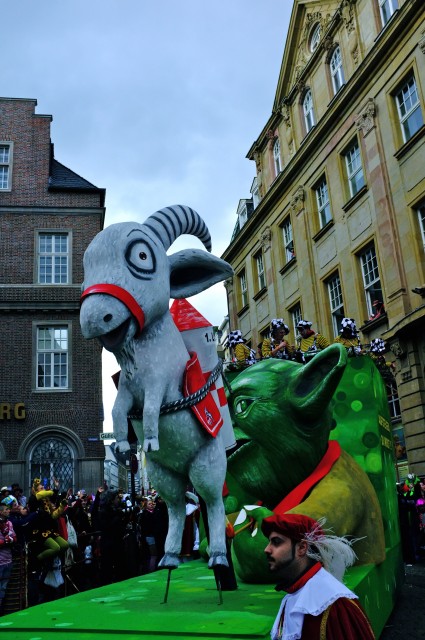 This is the float from 1.FC Köln. (Köln's soccer team). And yes- that's Yoda behind their mascot).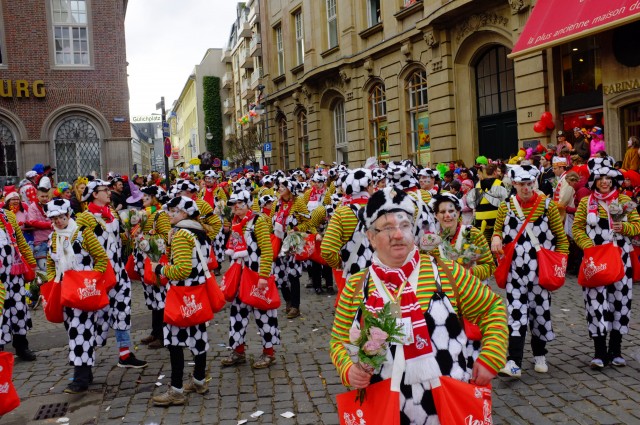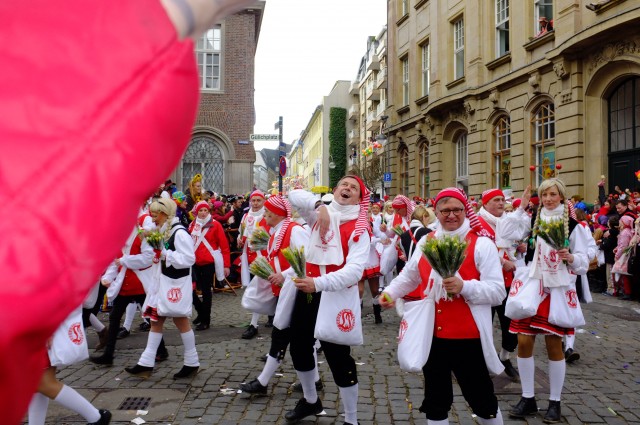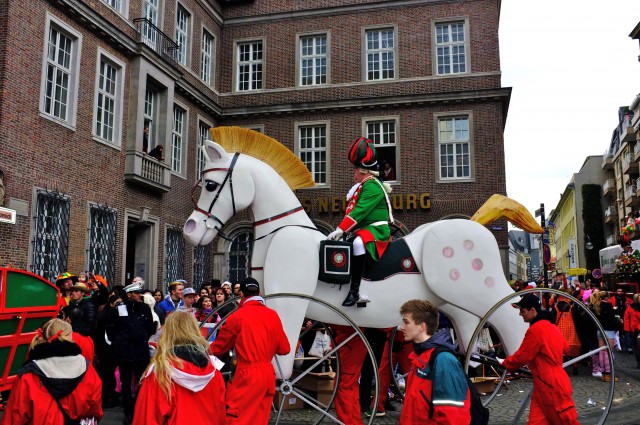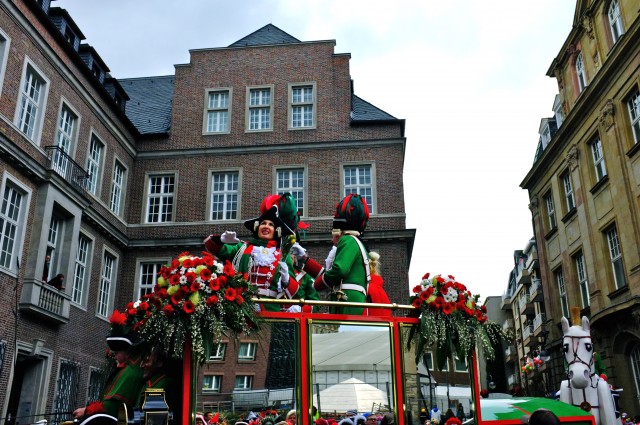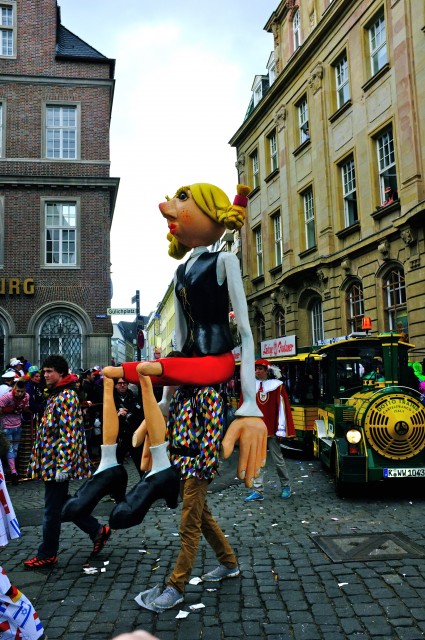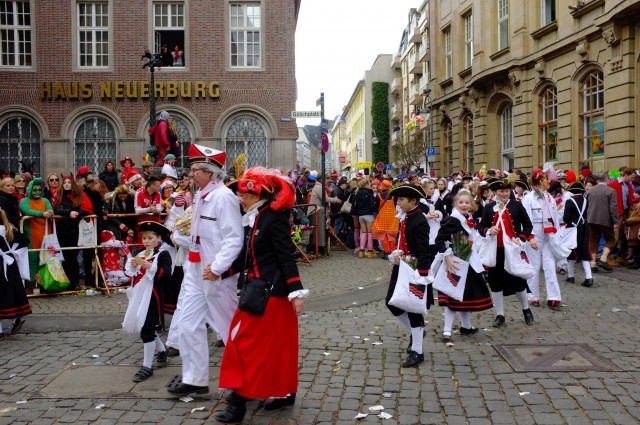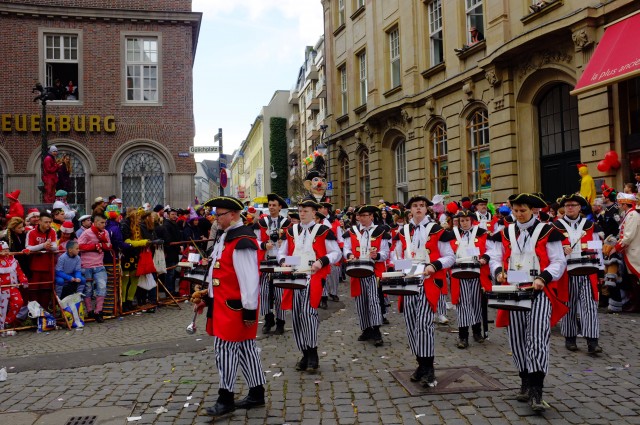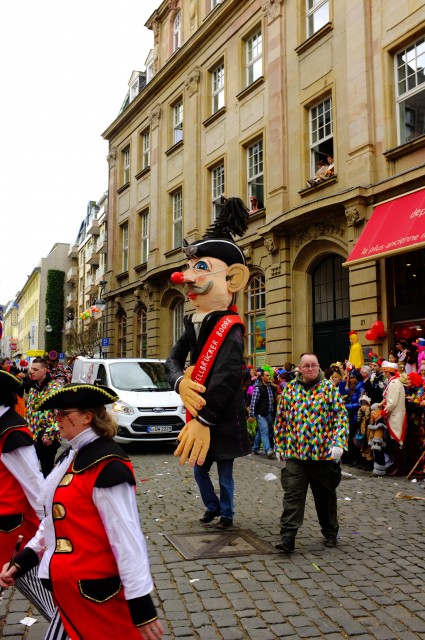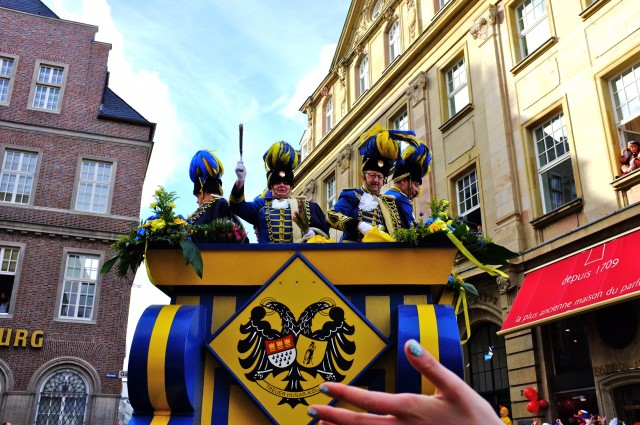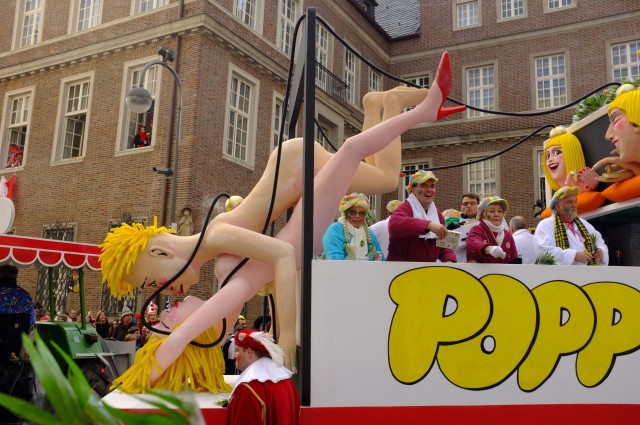 Um, OK?!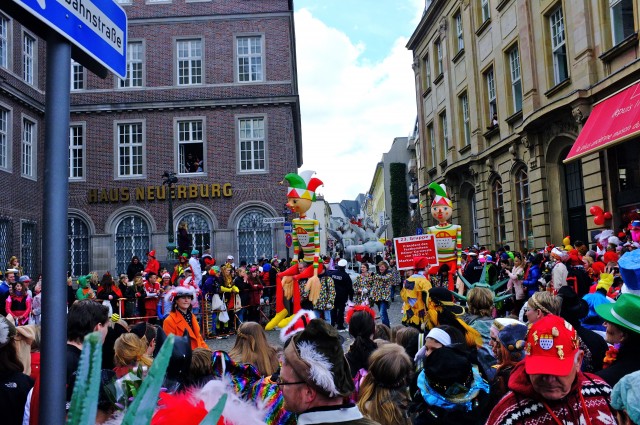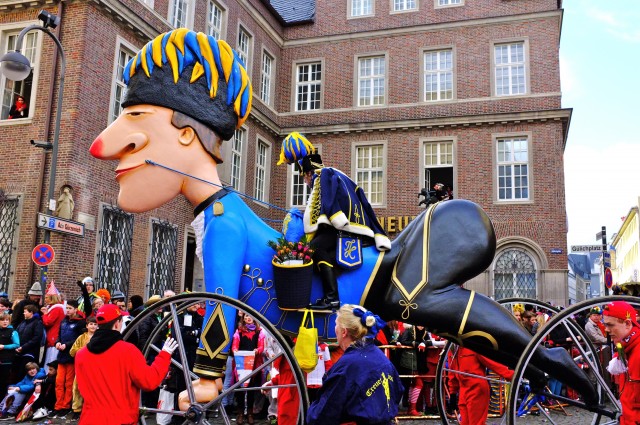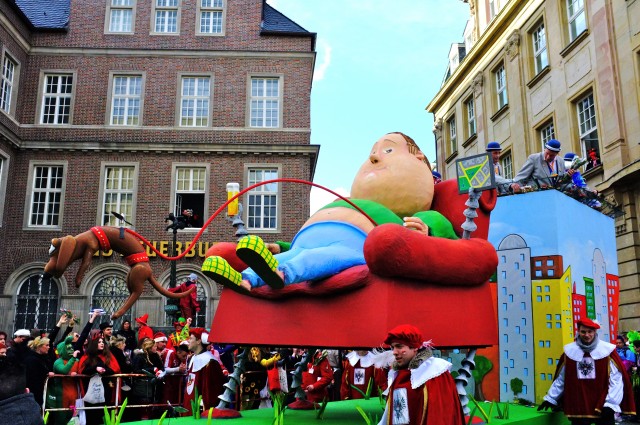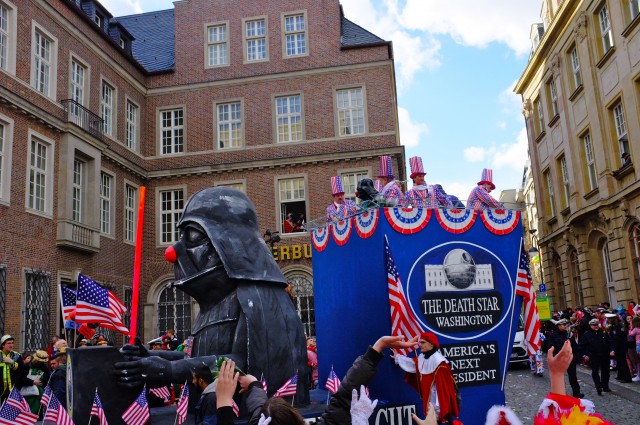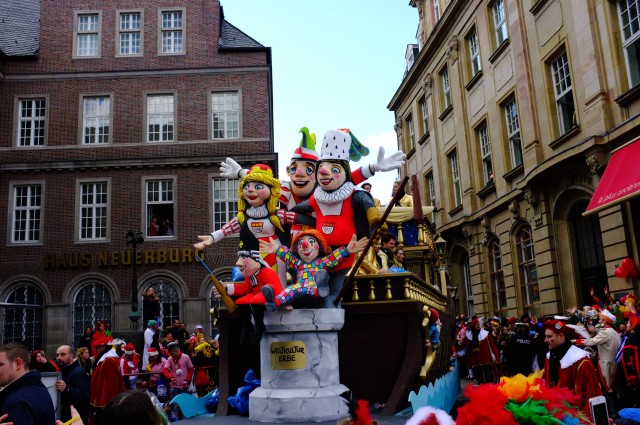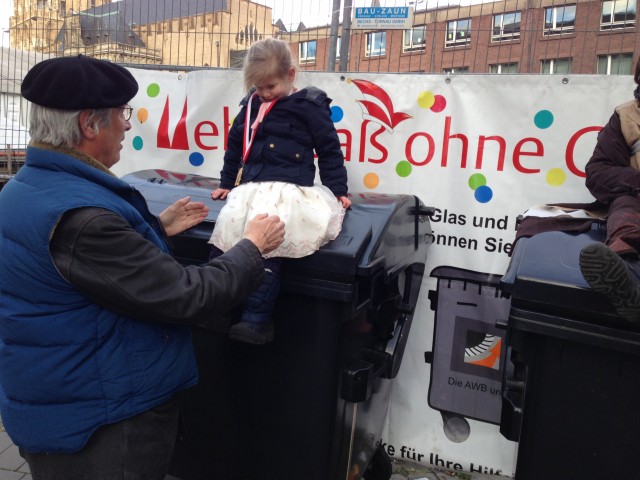 Kiera and Opa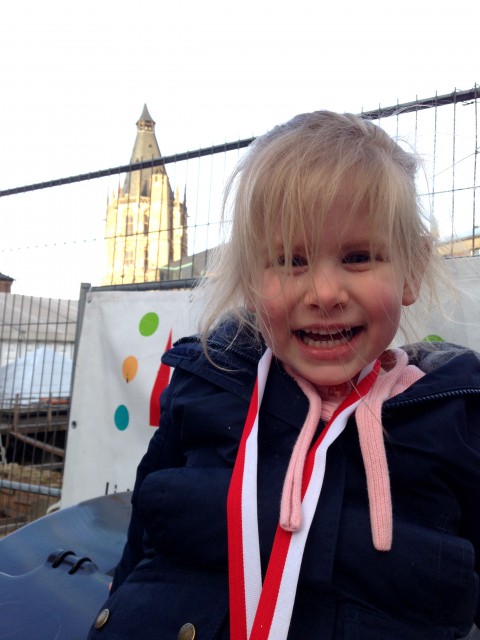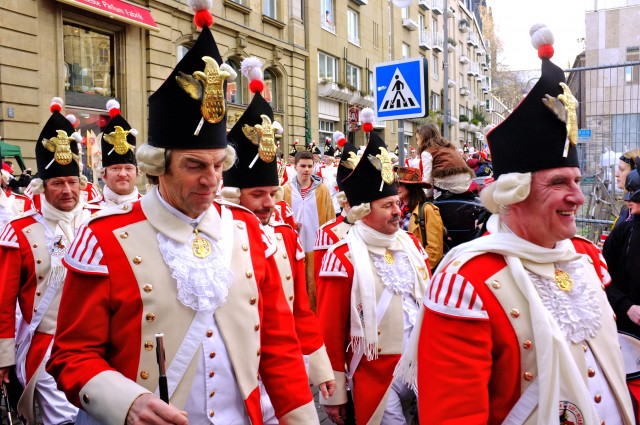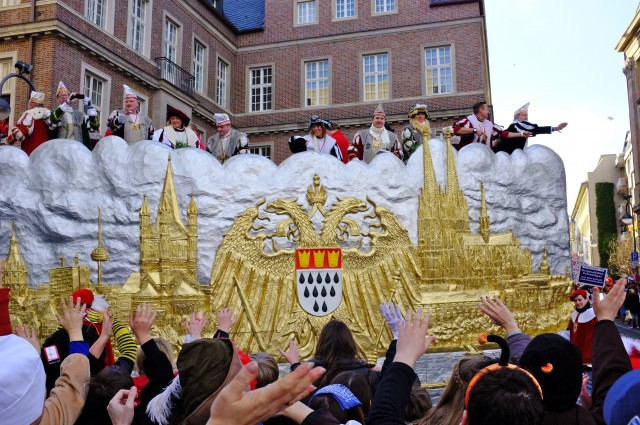 Another Köln panorama float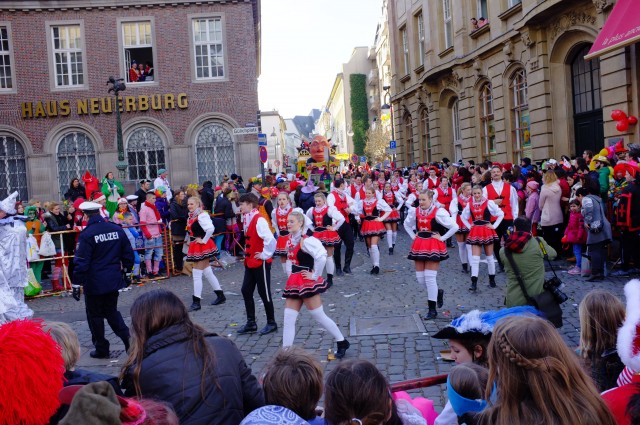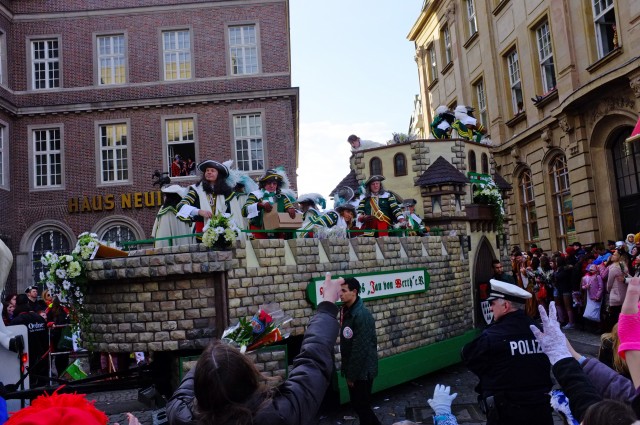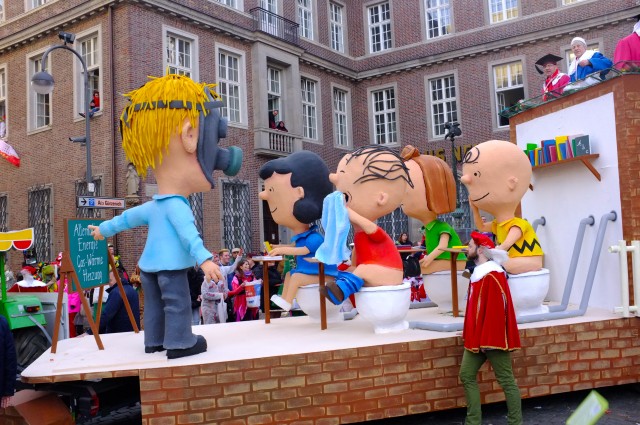 This is the Alternative Gas Energy float (lol!)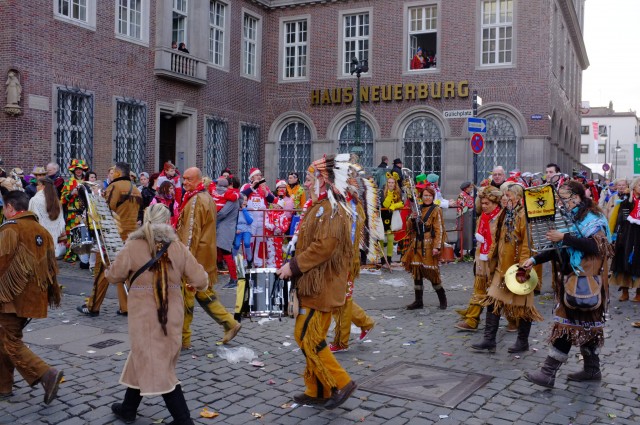 I told you they love Native Americans!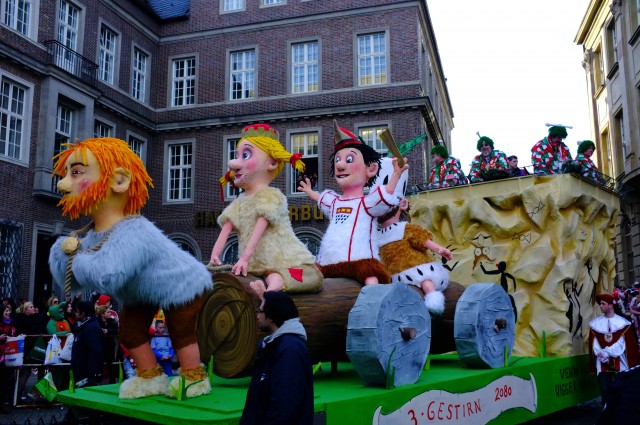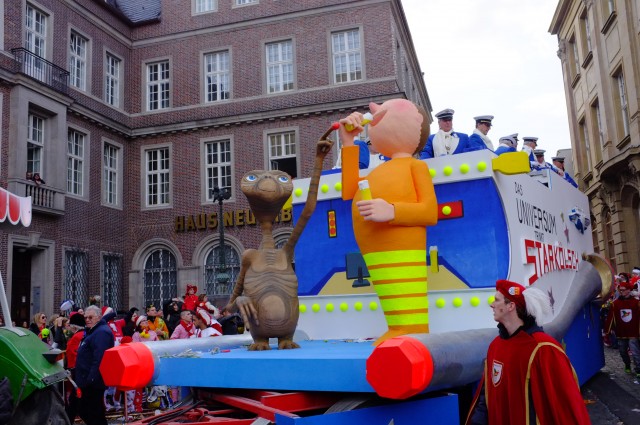 E.T. with a well known Kölsch ad character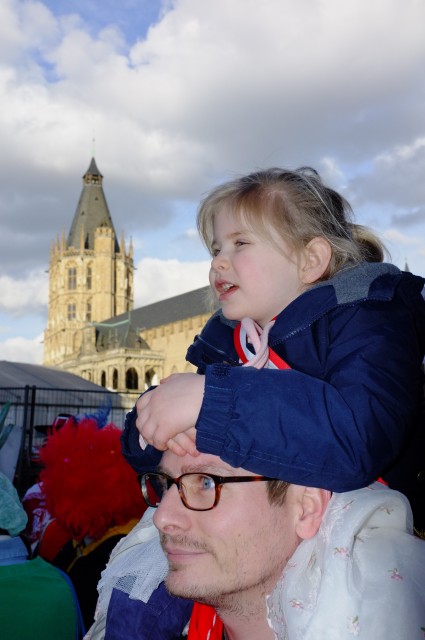 Kiera started getting really tired- spent the rest of the parade on Papa's shoulders. Quinnie was still up front collecting candy.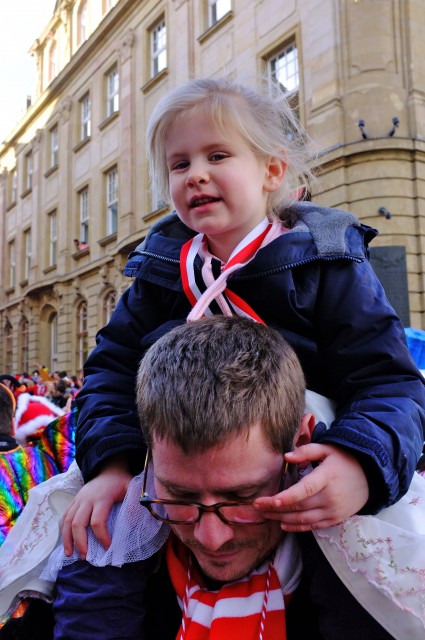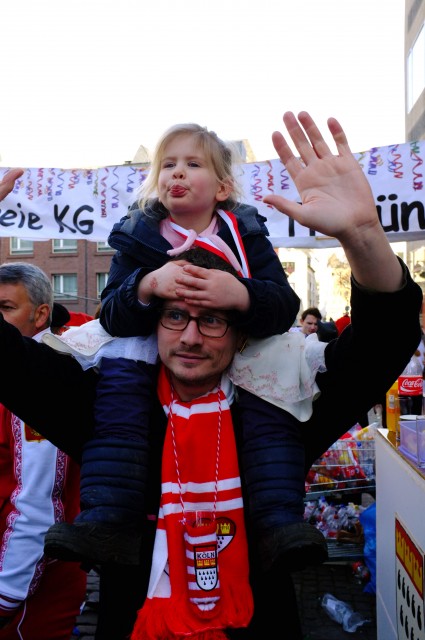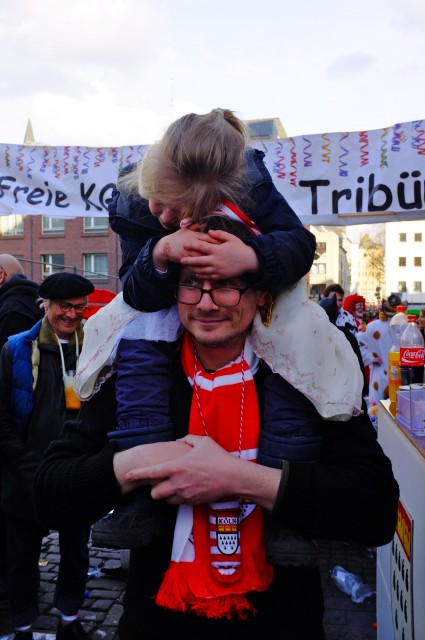 Looks like Friedel is having a good time in the background…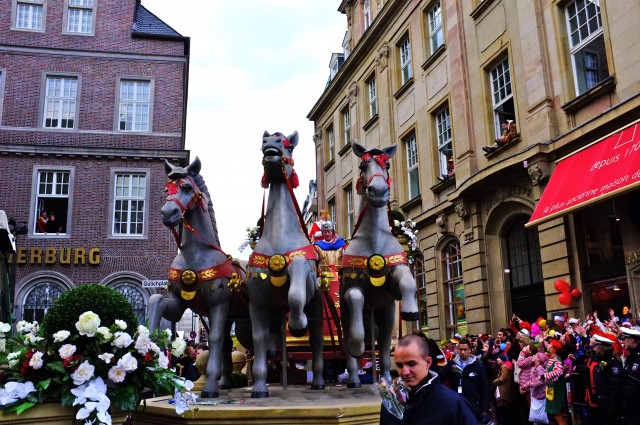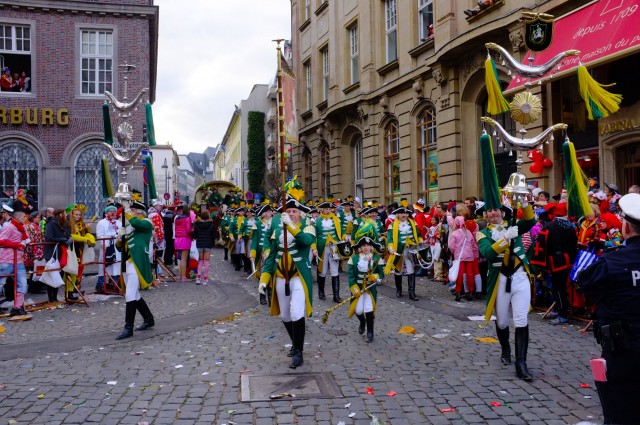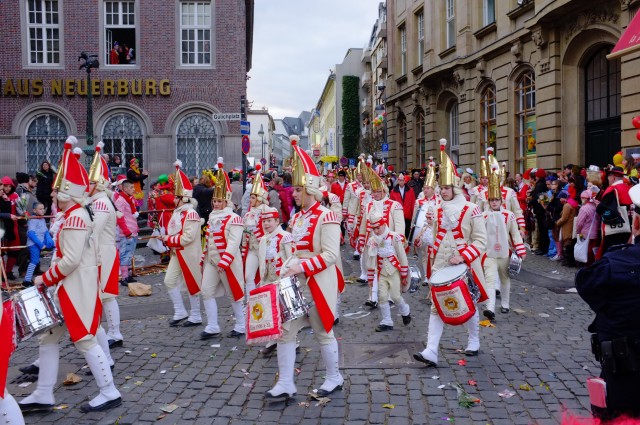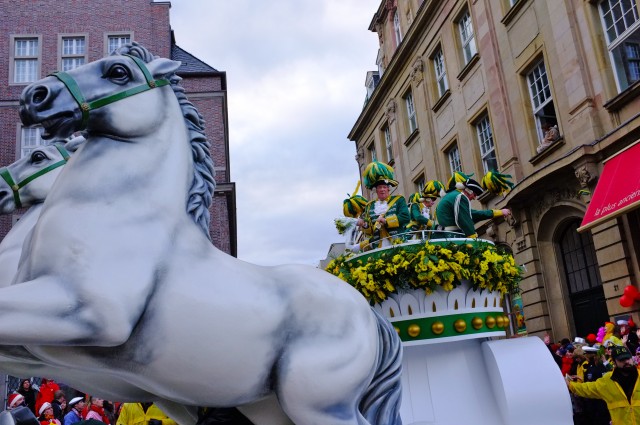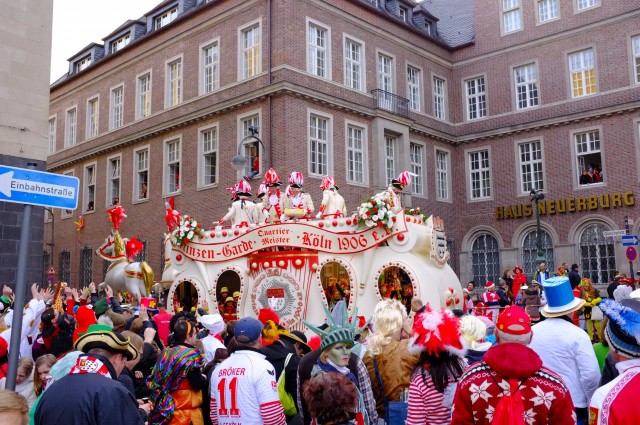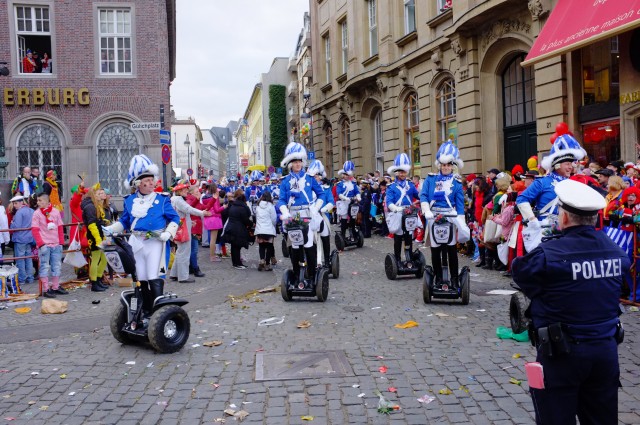 This made everybody laugh- it was the end of the parade and everybody (including the crowd) was tired and probably wished they had Segways.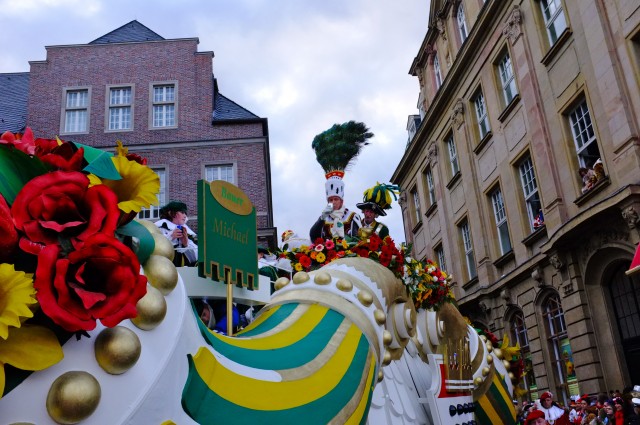 The parade always ends with the Dreigestirn– the 3 characters that represent Karneval on the last float. They are the Prinz (Prince), the Jungfrau (the virgin- always played, oddly, by a man dressed as a woman), and the Bauer (Farmer- above with peacock feathers on his head). Unfortunately I only got a pic of the Bauer. It's a huge honor to be chosen as any of these 3. I heard you have to make a healthy donation and there is a very long wait list. Friedel says that he always wanted to play the Jungfrau!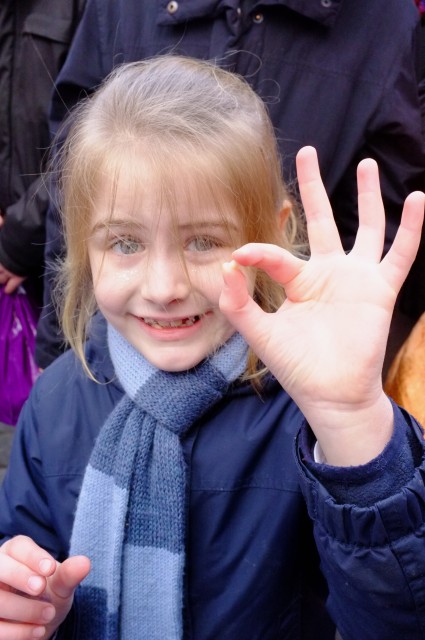 The other big event that happened at the Karneval parade was Quinnie losing a tooth! It had been loose for a few months (she refuses to wiggle it). Simon accidentally elbowed her in the mouth and it came out. She has real anxiety about losing her teeth and was trembling when I hugged her. She felt better after I told her how special it was that she lost a tooth during Karneval and what a great memory it would be. She has 2 other extremely loose teeth- can't wait until they fall out as well!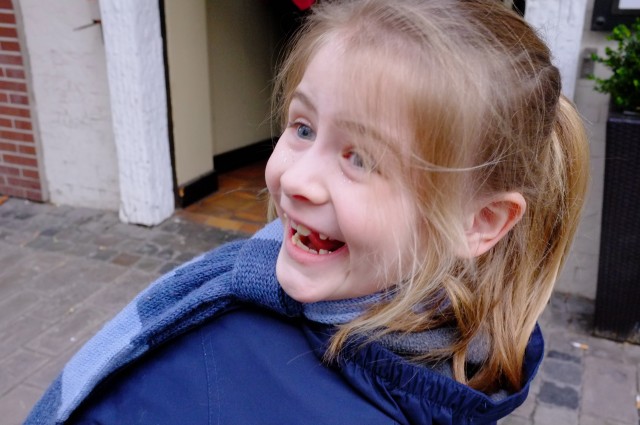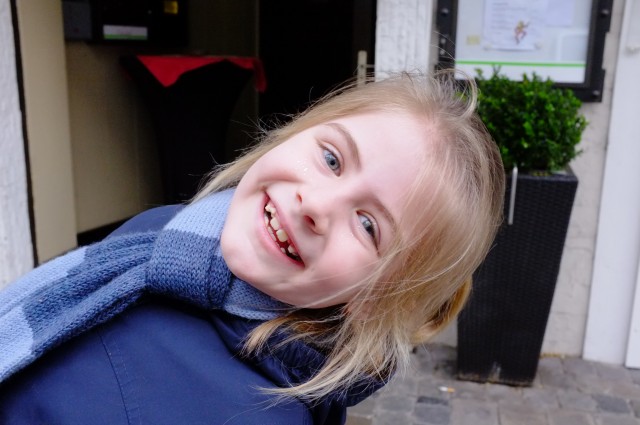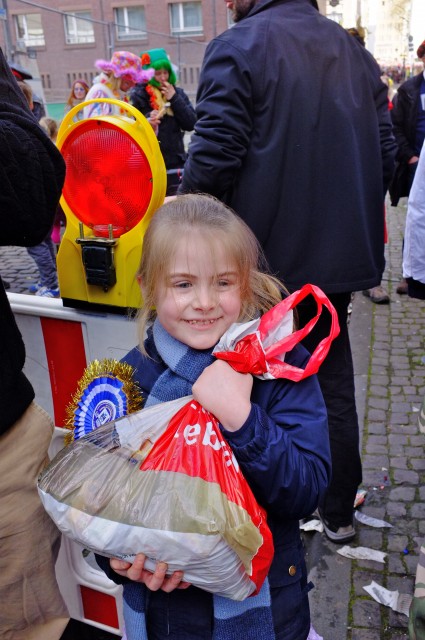 Quinnie and the huge bag of candy she collected at the parade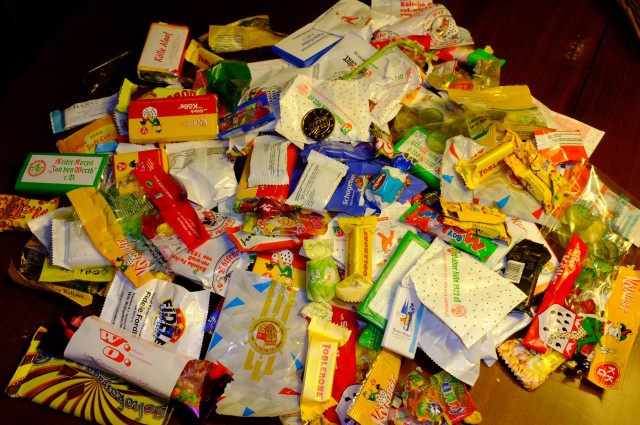 What our kitchen table looked like when we dumped out the bag of candy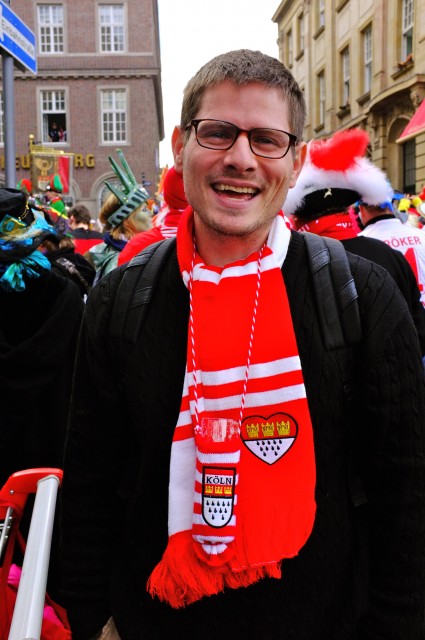 It was great to see Simon back in his element and having such a great time (he hadn't been to a Karneval in 12 years!). And now he gets to enjoy it with his own kids. I can't believe we get to live in this awesome city- we are so lucky!
Here are a few videos from the parade. You will hear people shouting "Kamelle!" (for sweets) and "Strüssje!" (for flowers) to be thrown at them.