This was everybody's favorite day of our vacation. It was AMAZING. The Zugspitze is Germany's highest mountain (9,718 ft. above sea level). We waited until Thursday when the weather report said it would be clear and sunny. It was the perfect day to go.
We planned on taking the Seilbahn (Gondola) up to the top, but the wait was an hour, so we decided to take the train instead.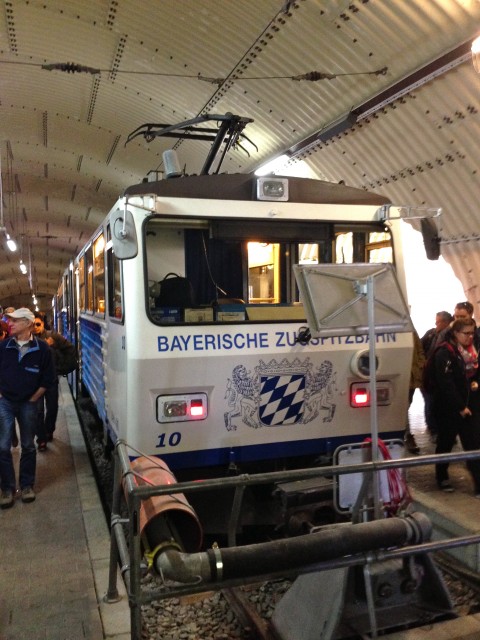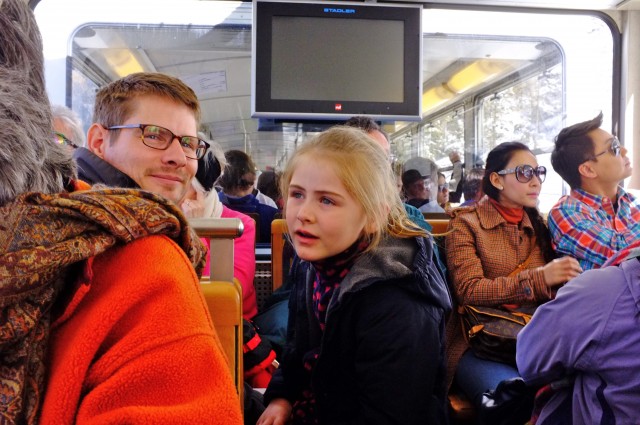 on the train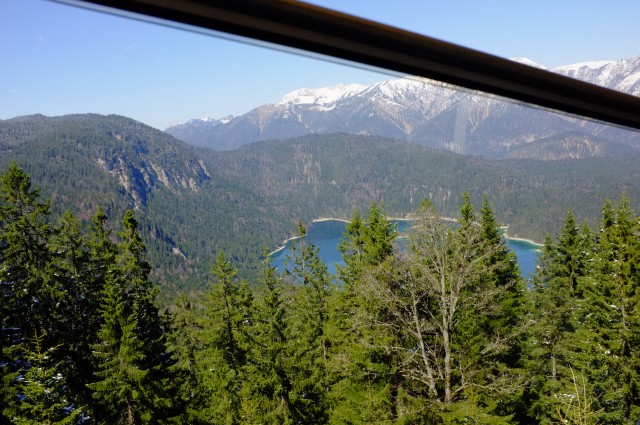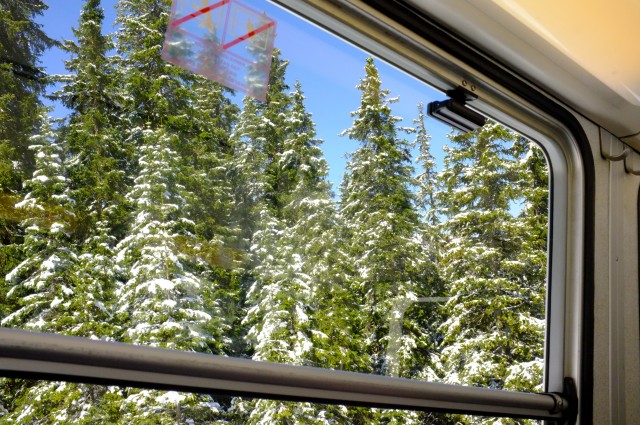 climbing higher…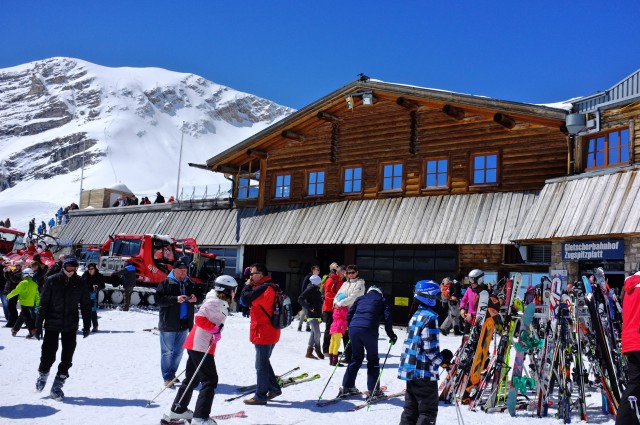 The train let us out here, where we exited this building. And these were our first breathtaking views…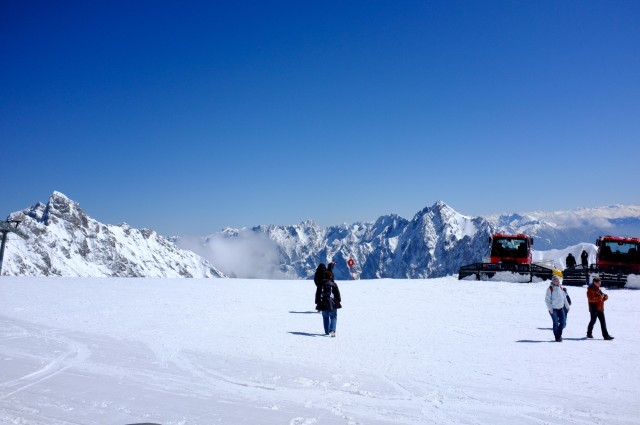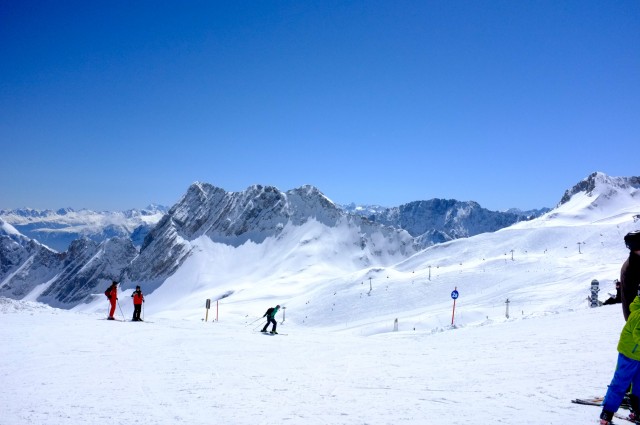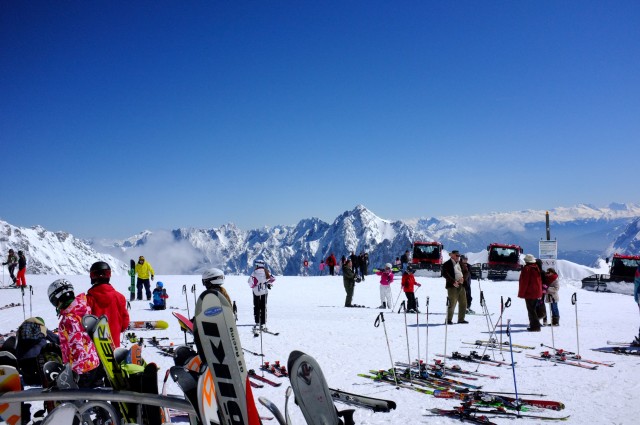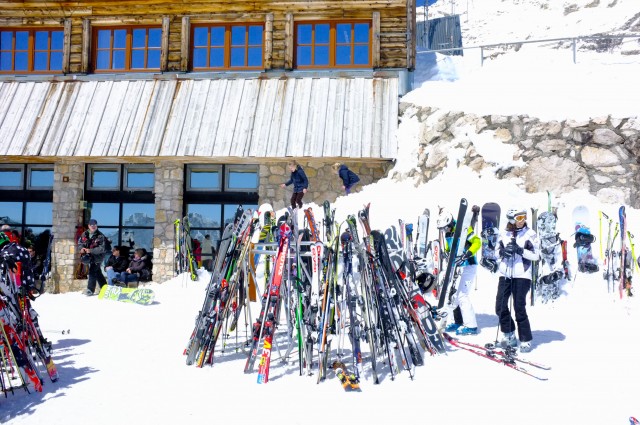 Girls on top of snowbank (behind the skis). They were in HEAVEN. They'd never seen that much snow. As you can see, my white balance/ light meter on my camera was spazzing out because of the massive amounts of snow and light bouncing off of it. I decided to keep it though because that's what it felt like in real life- absolutely brilliant and blinding.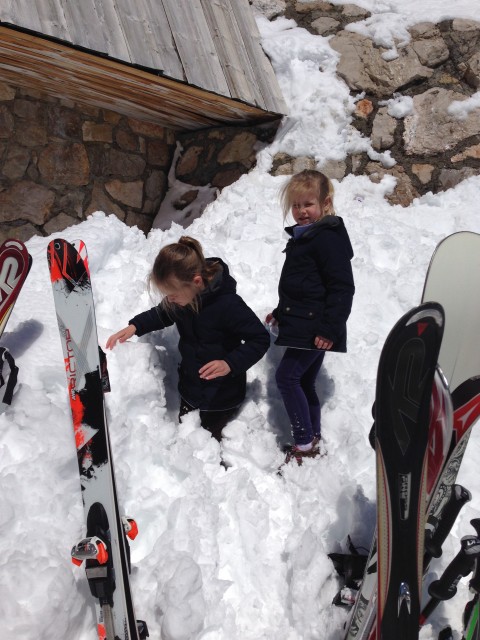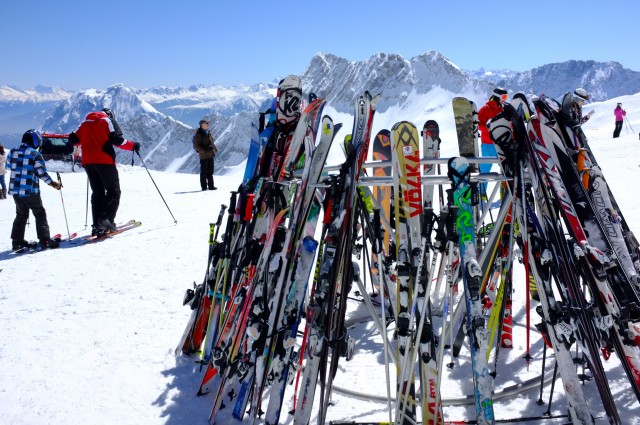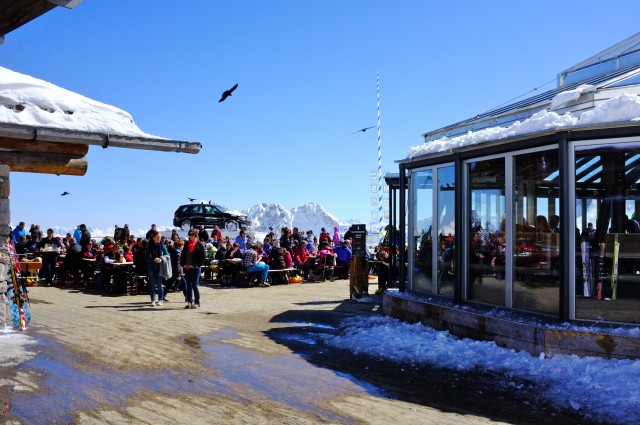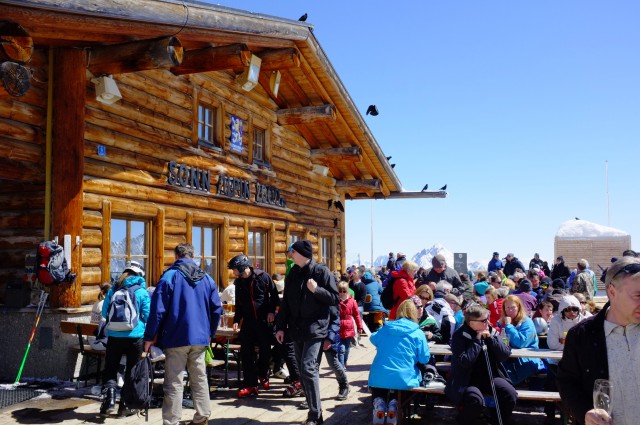 On this level you could rent ski gear, go sledding/skiing and eat outside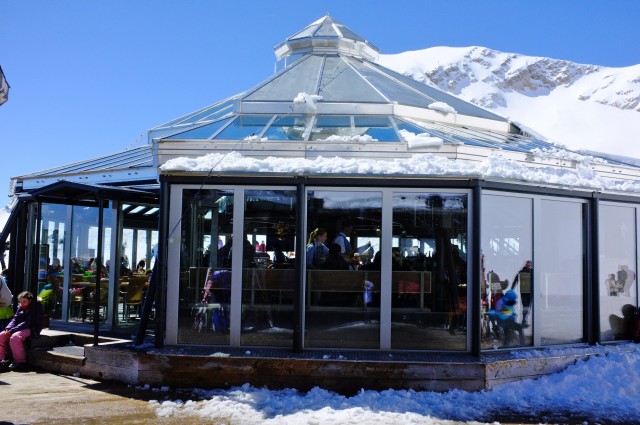 …or at this cool restaurant.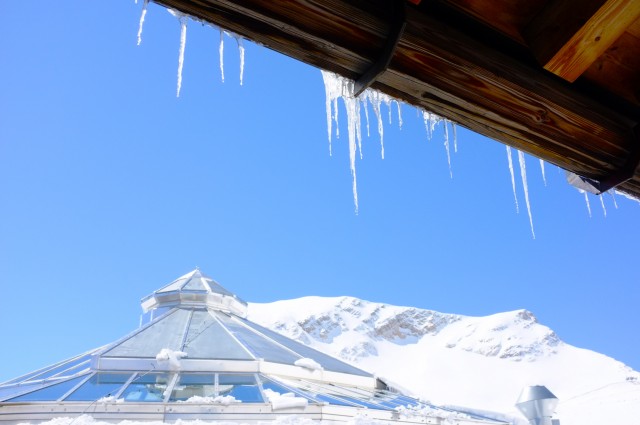 Icicles!! The girls were SO excited to see them in real life- they had only seen them in books before (hard to believe, I know!).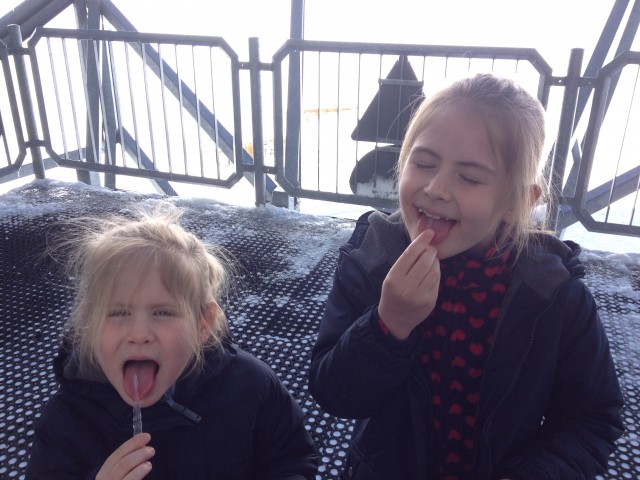 enjoying their first icicles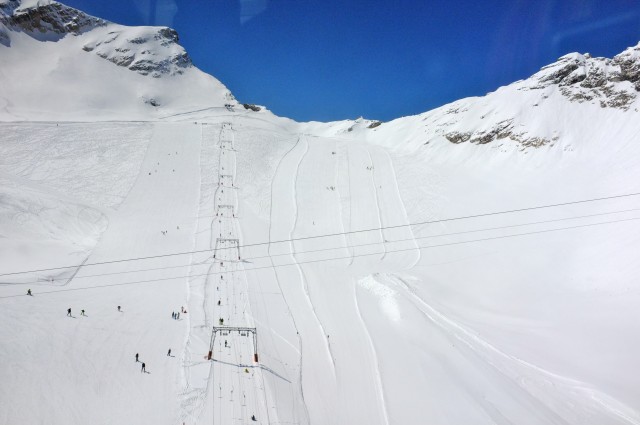 Then we took the Gondola up to the summit.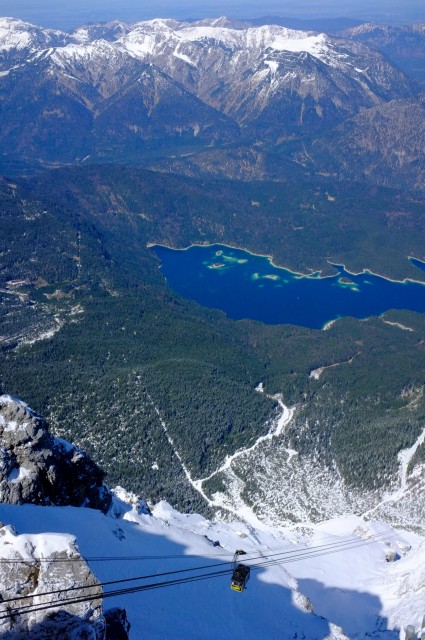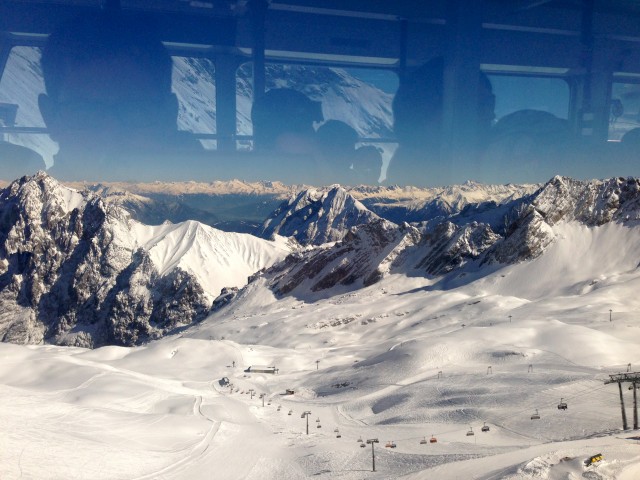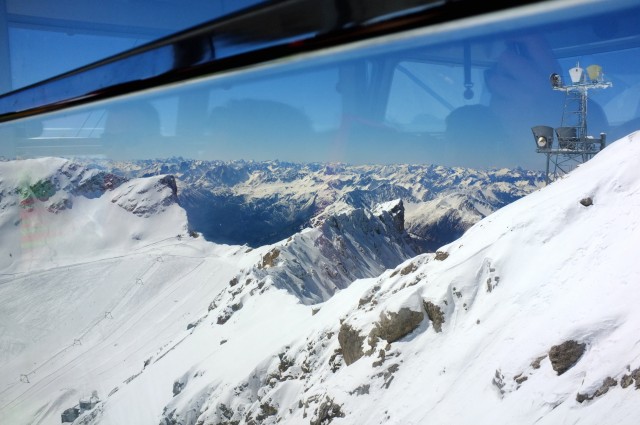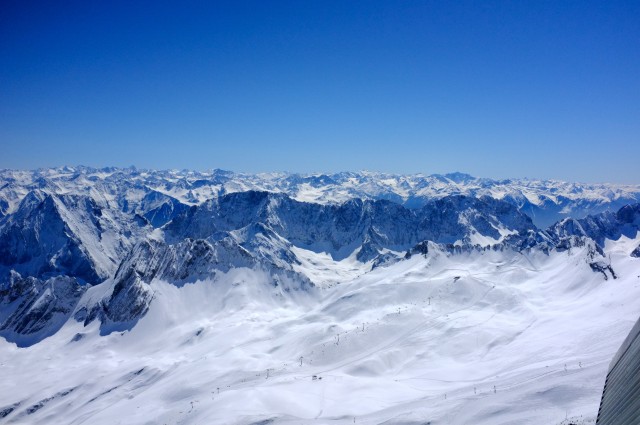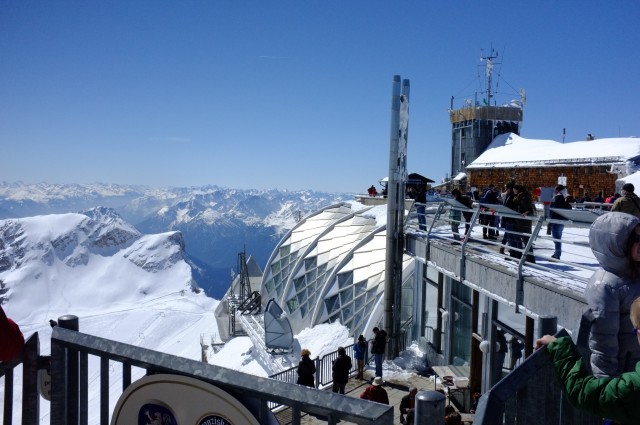 There was another restaurant and gift shops up here.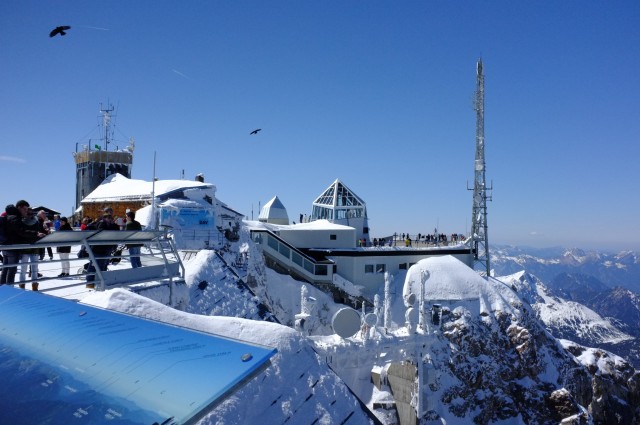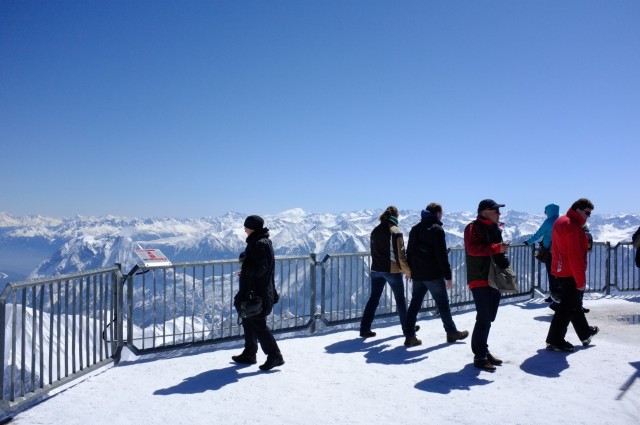 The views were INCREDIBLE. Another place where pictures just don't do it justice…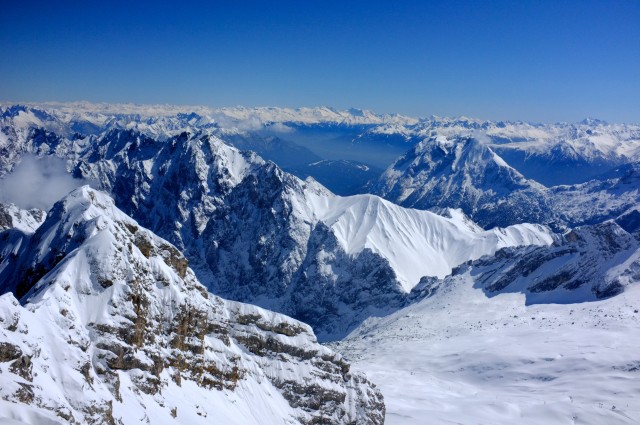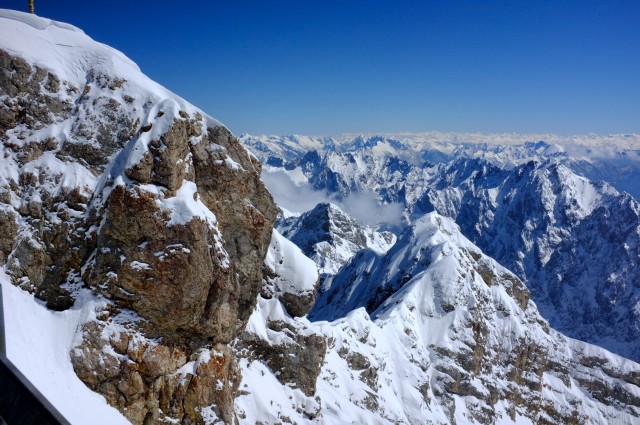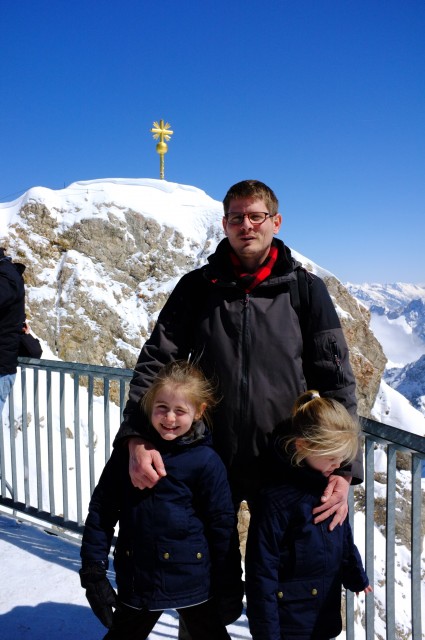 There's an interesting story behind that gold cross you see on the mountain (on the Zugspitze Wikipedia page). I'll add the link at the end of this post if you want to read about it.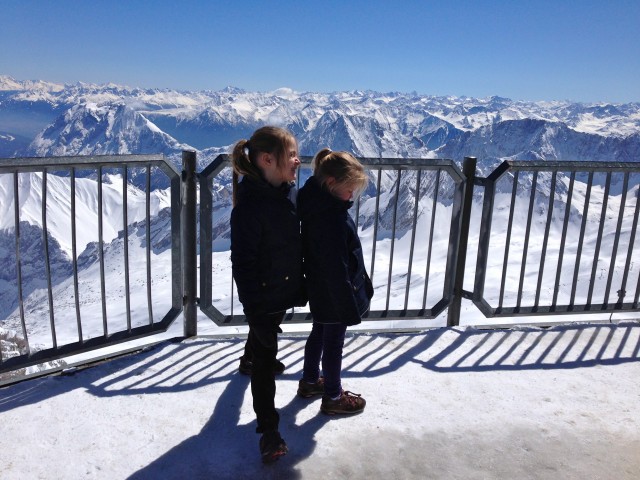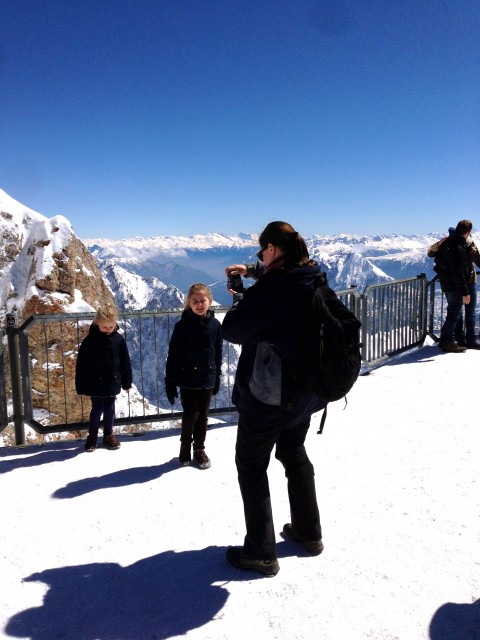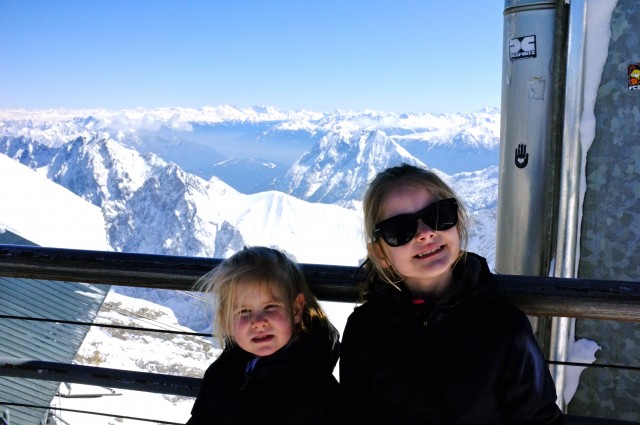 Quinnie asked for my sunglasses. It was blindingly bright. So much so that we couldn't stay up there as long as we wanted because we only had one pair of sunglasses.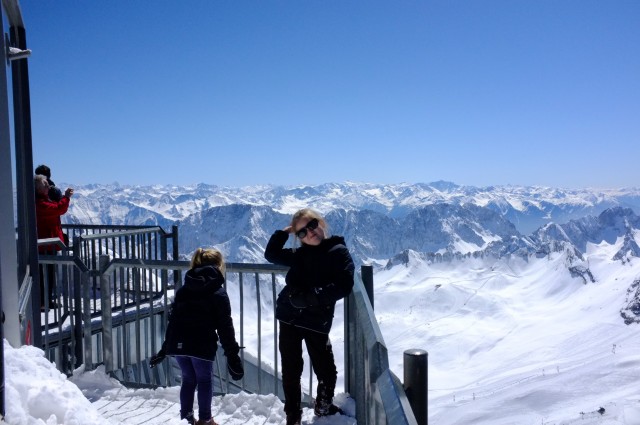 Throwing snowballs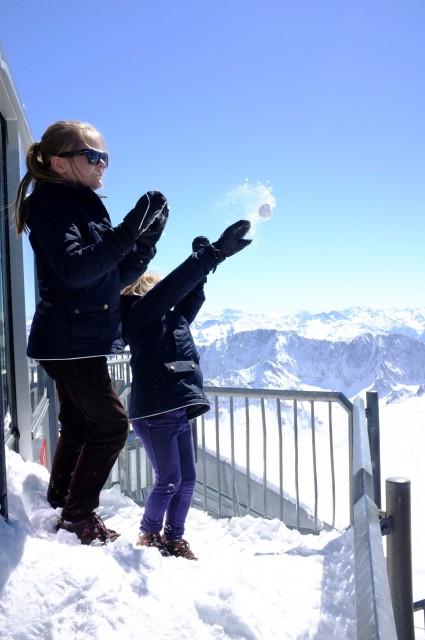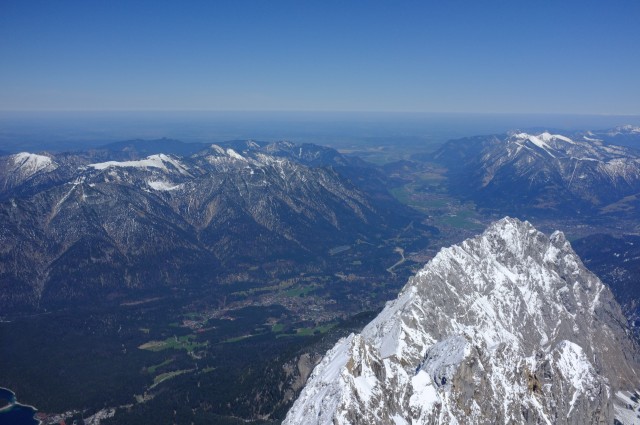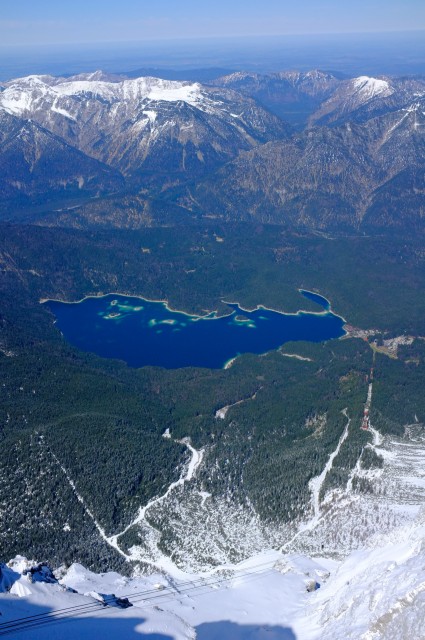 We headed back down on the Gondola to the previous level to take the girls sledding (their first time!). Simon desperately wanted to take the girls skiing but we were woefully unprepared. We didn't know that the price of the train up covered a day of skiing as well (how cool is that?!), so we didn't have the right clothing with us. We considered buying the gear we needed on the mountain (at outrageous prices of course), because how often does one get to ski on Germany's highest mountain?! But we realized it was just too late in the day for it to make sense to do, so we opted to just go sledding instead.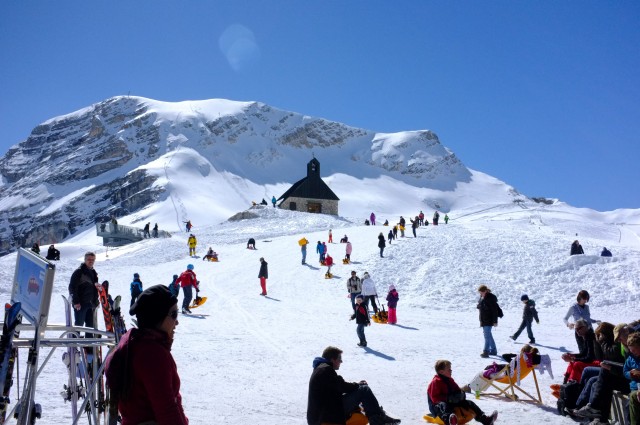 The sledding hill. You walk your sled up to just past that little chapel.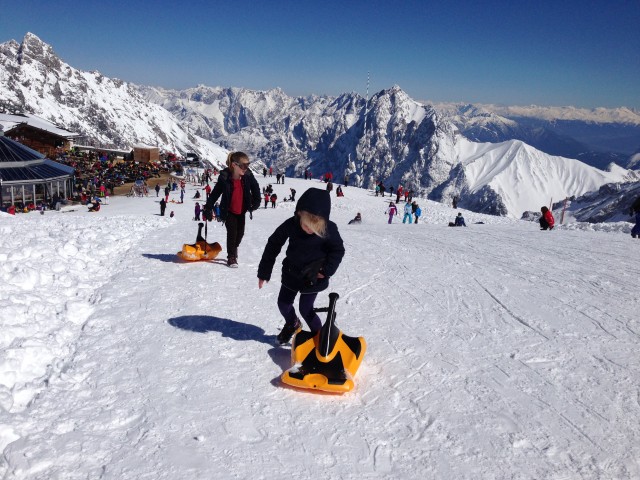 Aren't these views RIDICULOUS?!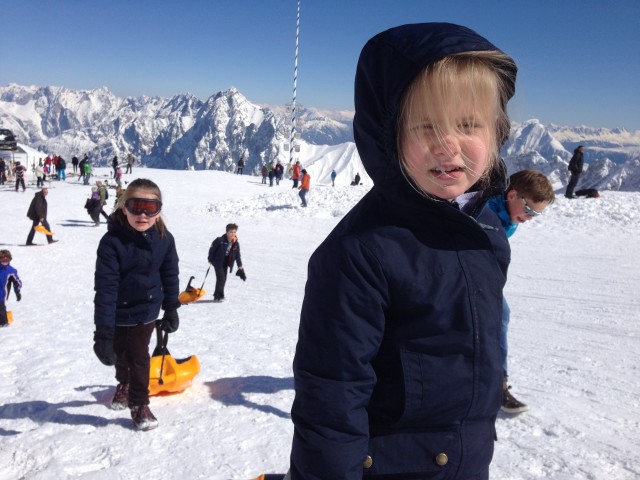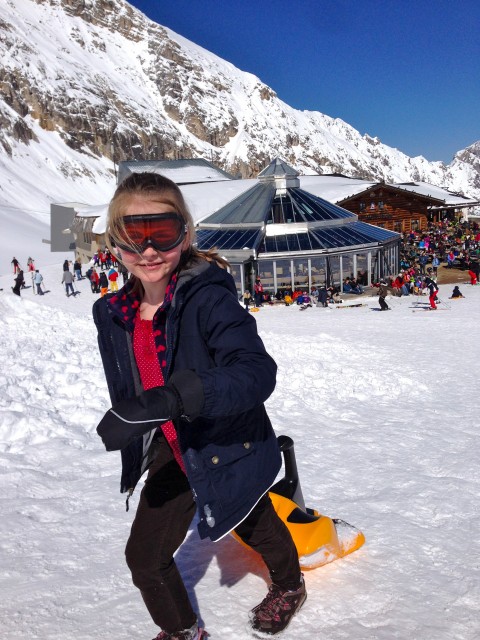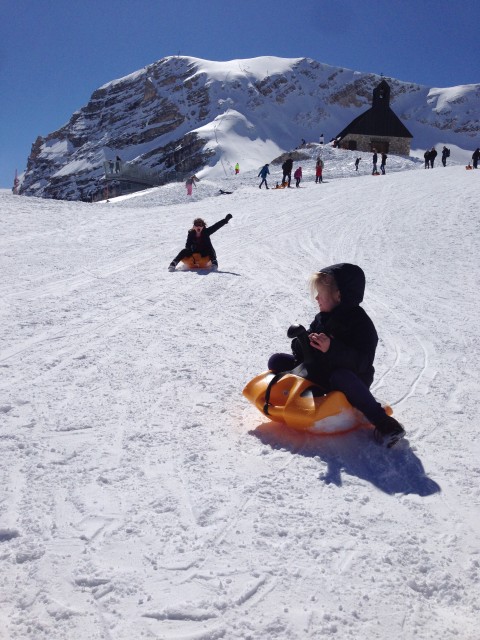 Love this- Quinnie looks so triumphant. Think they enjoyed sledding?!
Check out this sledding video below (you can click the bottom right corner of video window to enlarge it)…
I'm afraid we've set the bar a bit high for future sledding experiences…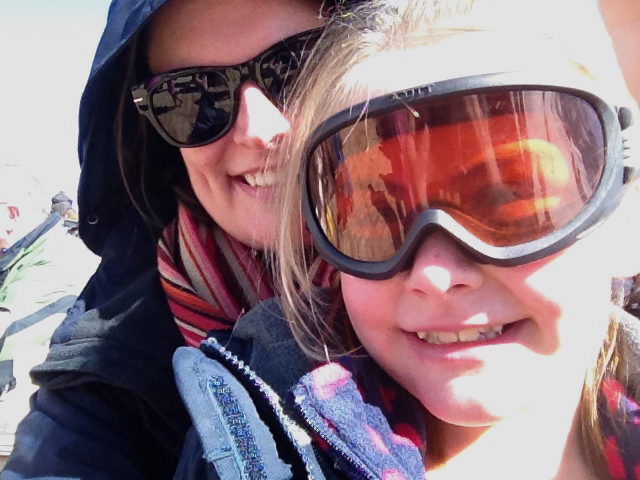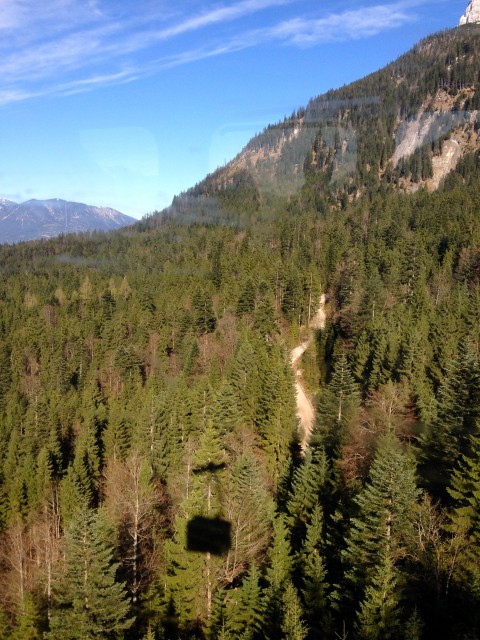 When the girls were thoroughly soaked it was time to head home. One last Gondola ride (that's our Gondola- took this pic from inside).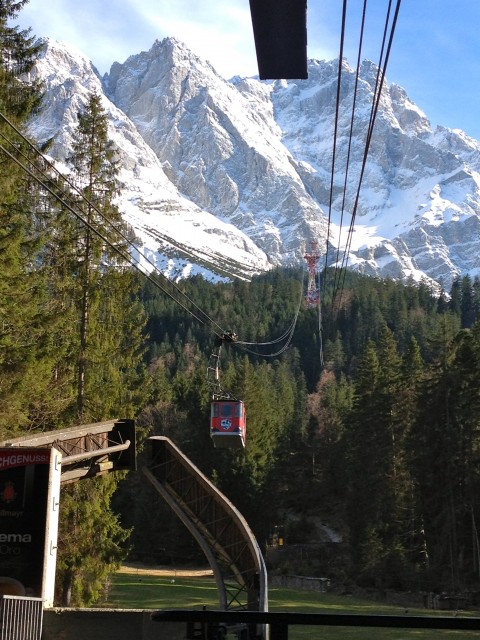 What an AMAZING day. We'll never forget it.
The girls kept asking us to play this German folk song ("Bergvagabunden") while we were in Bavaria.
Here's some more information on the Zugspitze if you're interested…