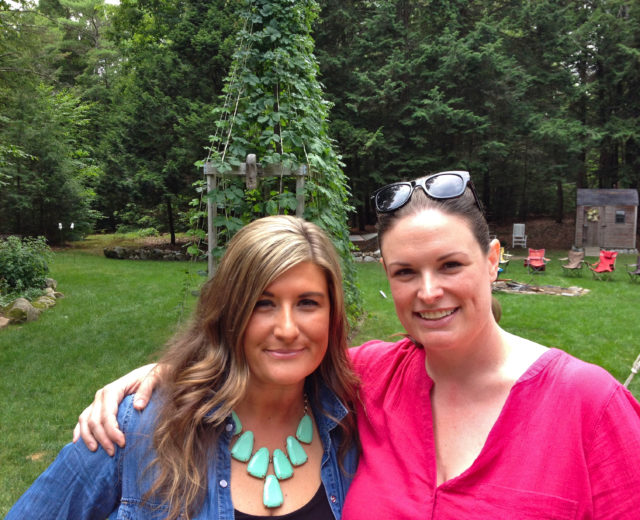 We had so much fun celebrating Jenny's 40th Birthday.  Kevin threw a grownups only party at their house, and it was great to hang out with some old friends that I hadn't seen in awhile (check out Kevin's hops growing behind us!).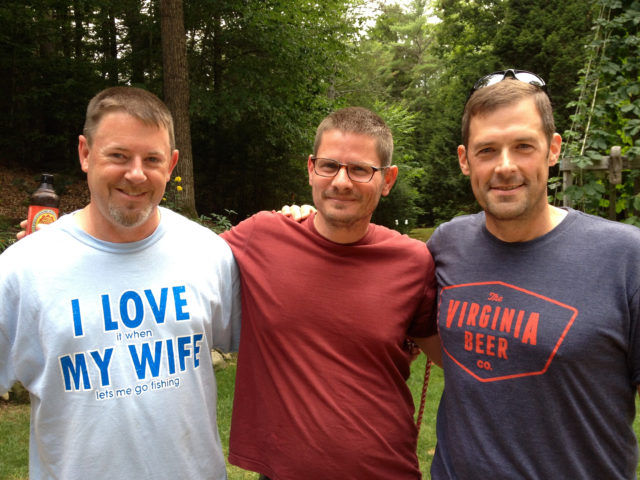 Kevin, Simon, and Ed (my brother)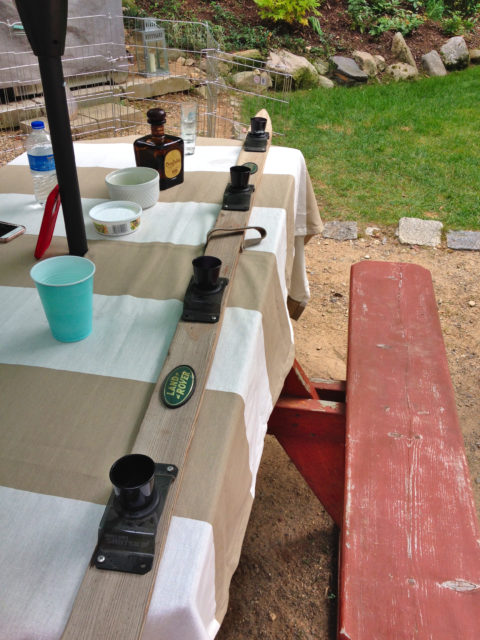 we started the party off by doing shots with this modified ski (4 people at the same time!)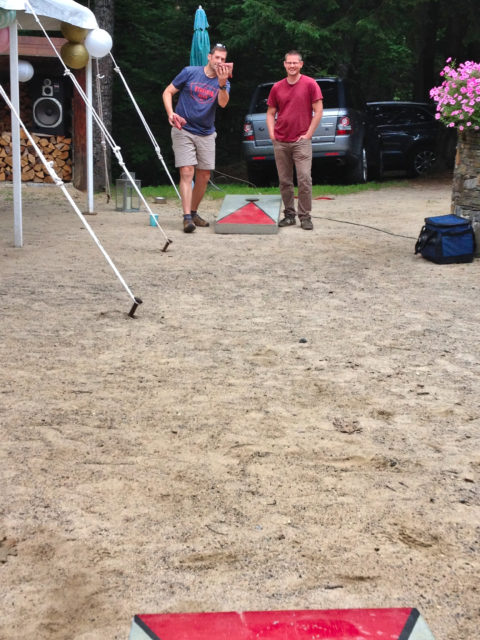 we played corn-hole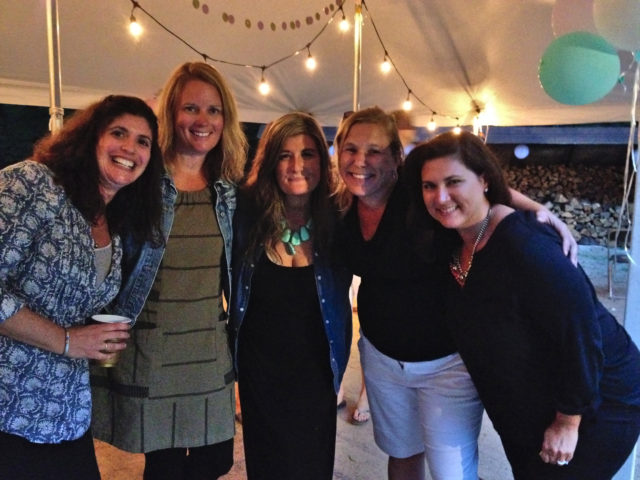 reunion of old friends- so great to see these girls again!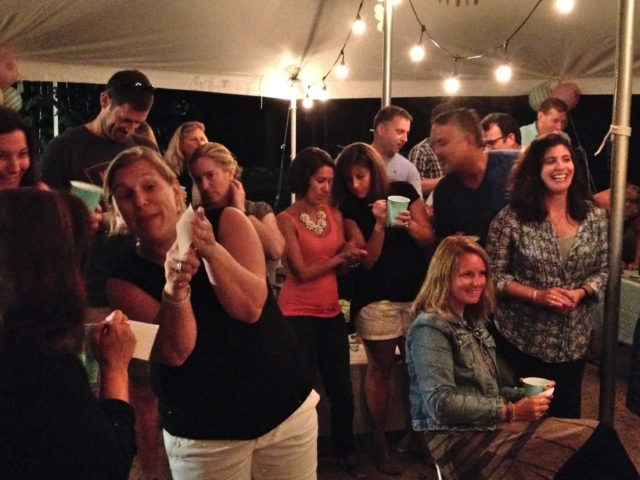 Jenny's friend Julie did a great job helping organize the party. Here we are doing a trivia game about Jenny's life. The questions (and answers) were hilarious!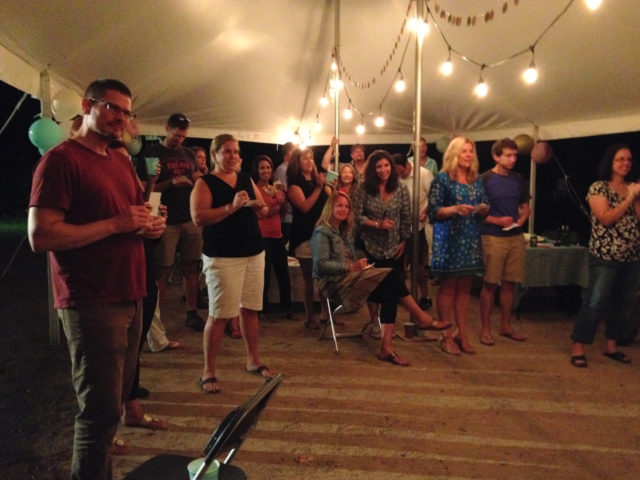 later there was lots great music and dancing (and other shenanigans) late into the night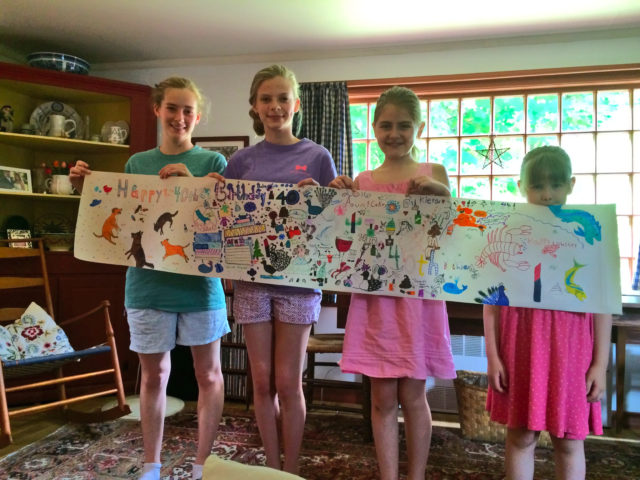 The next morning (after we semi-recovered), Grandma and Grandpa and the girls joined us for a family birthday party. The girls made their annual birthday banner for Aunt Jenny. Close-ups below..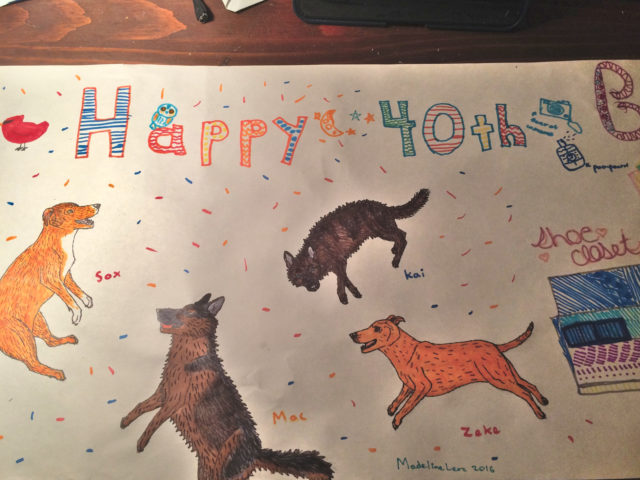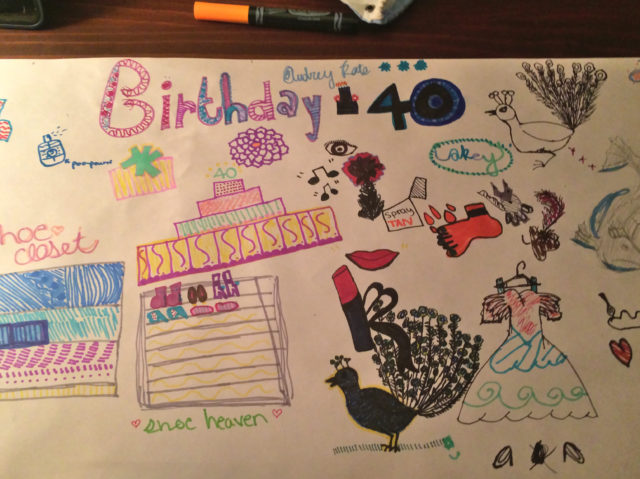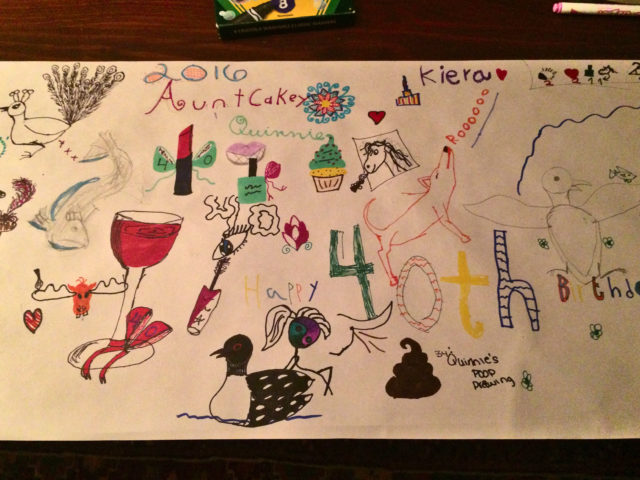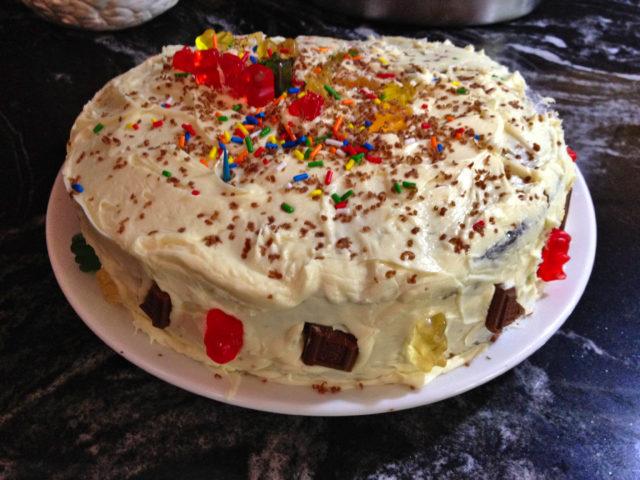 they also made her a birthday cake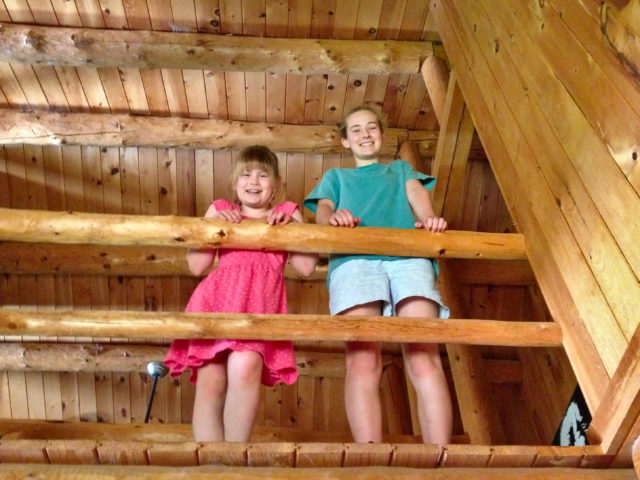 they all love Jenny and Kevin's log home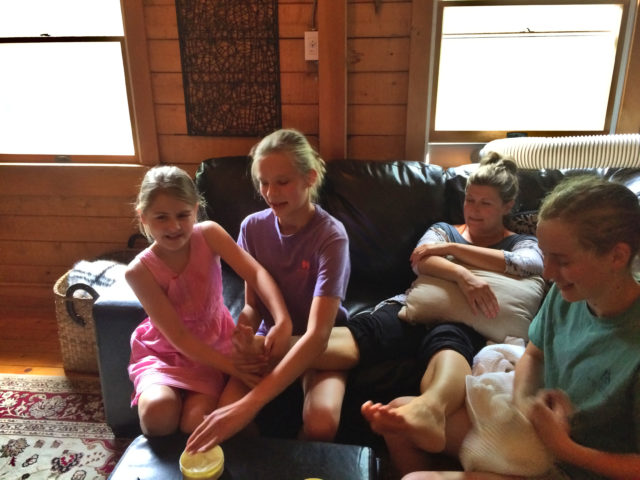 for a birthday present, Aunt Jenny requested a foot rub..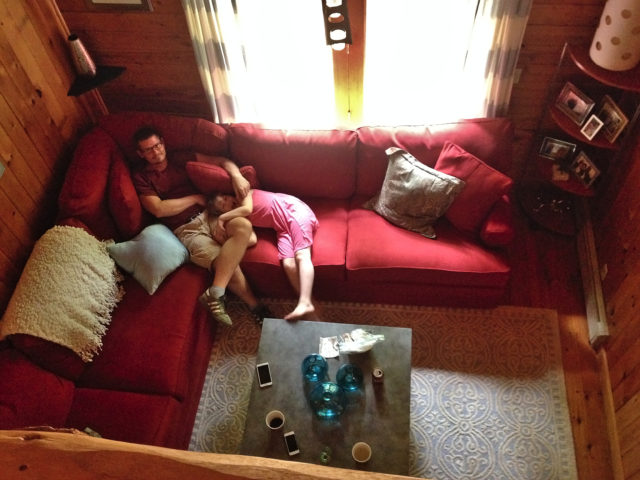 Kiera ran away and was having none of that. I don't blame ya girl!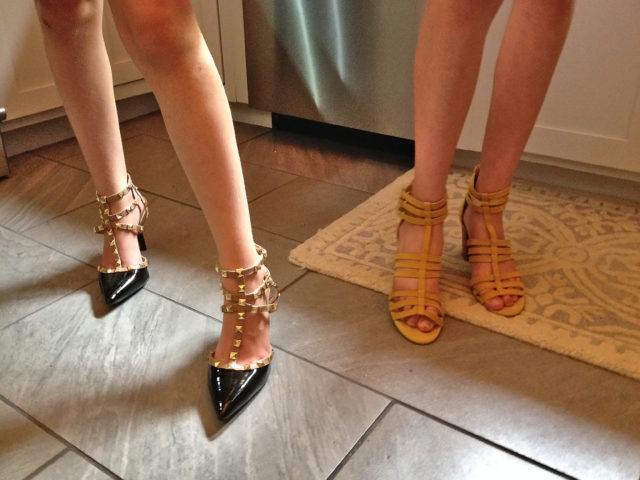 Quinnie and Audrey LOVE Aunt Jenny's shoe closet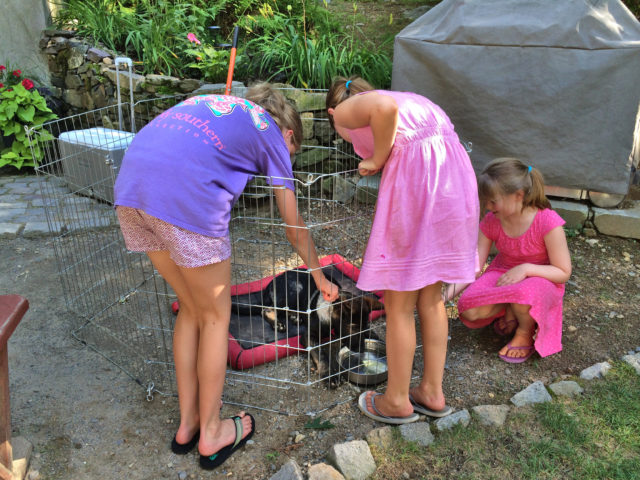 Jenny and Kevin have two dog children (Zeke and Kai). The girls LOVE them, and talk about them all year long.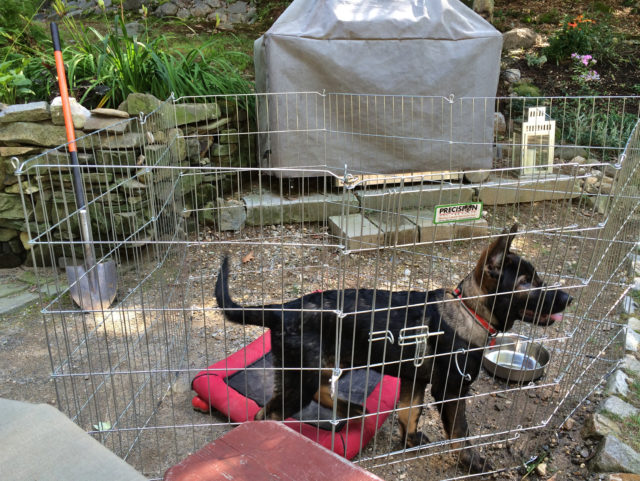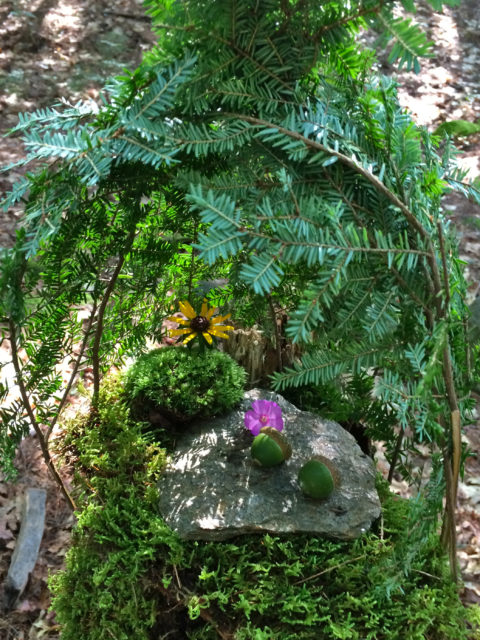 the girls built fairy houses in the woods on the property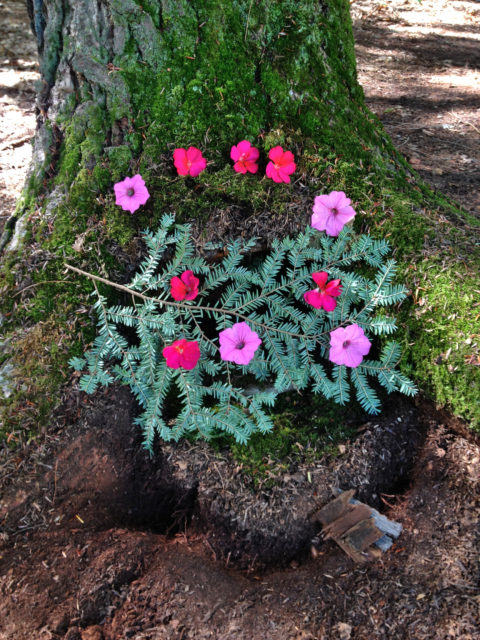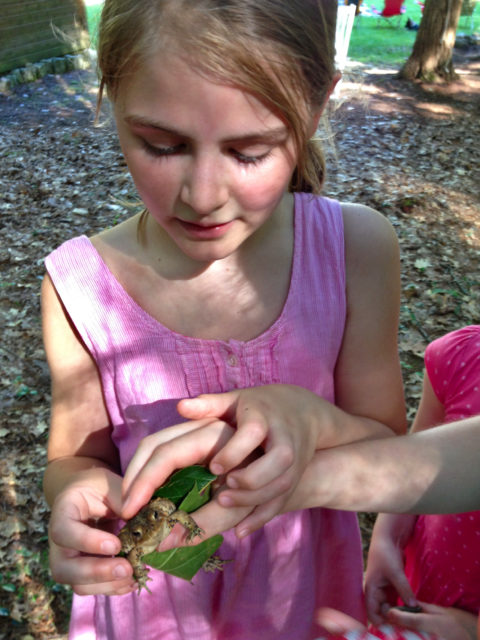 a definite highlight- they found a toad!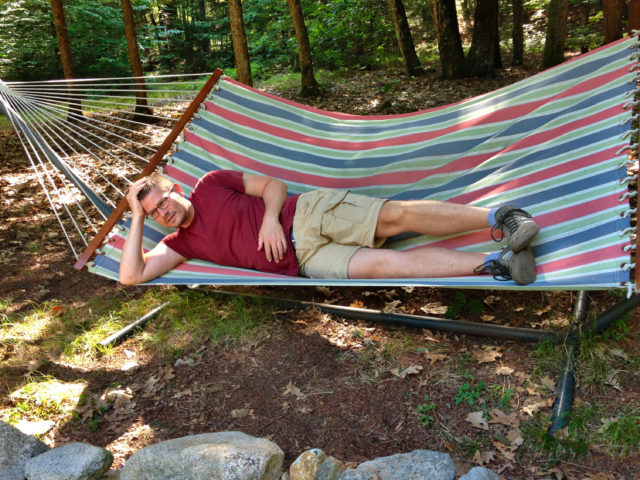 Simon liked the hammock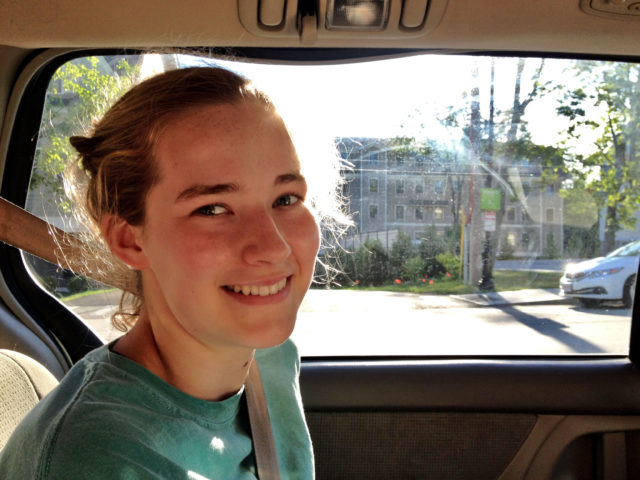 After the party, Simon and i joined my brother Ed, my sis-in-law Amy, and my niece Madeline for a tour of the UNH campus (where Ed and Amy went to school and met). I can't believe Madeline is already old enough to be considering colleges!! Isn't she beautiful?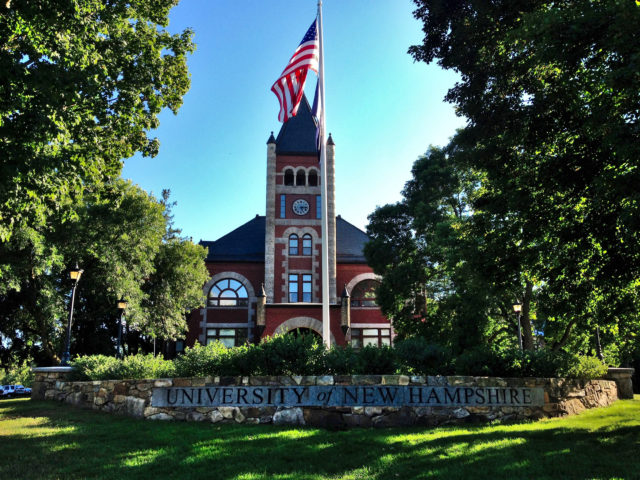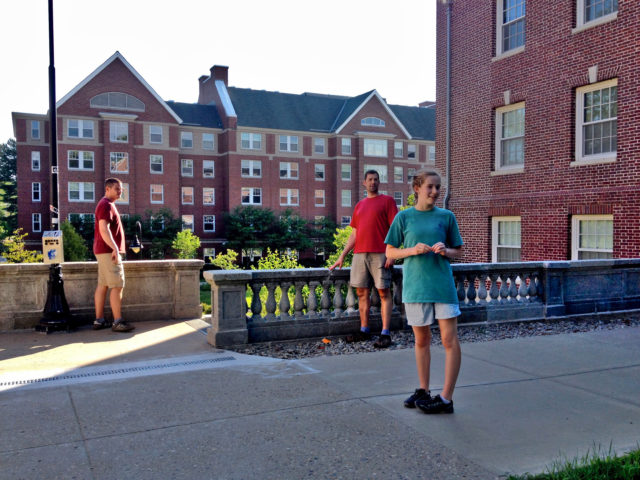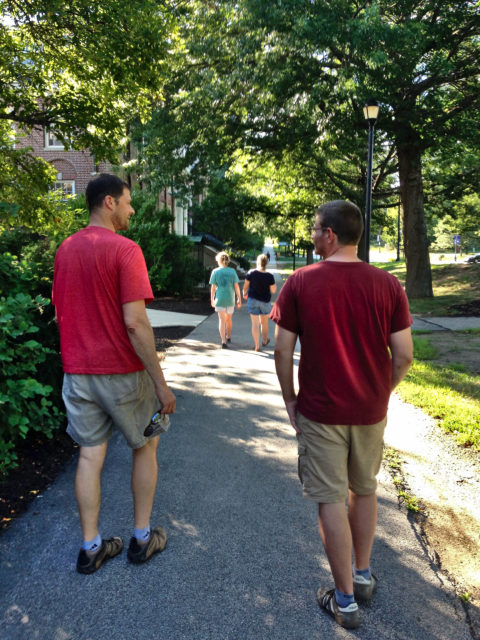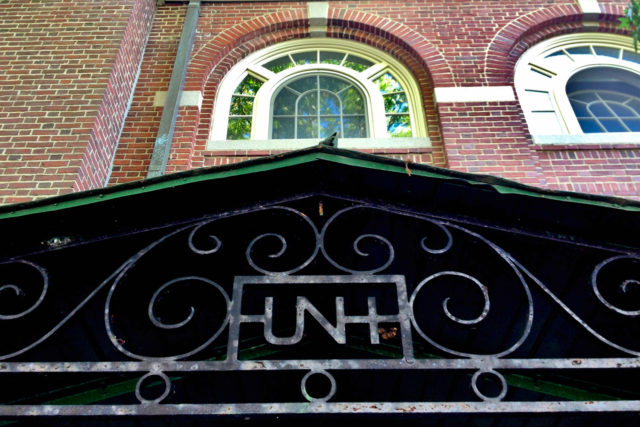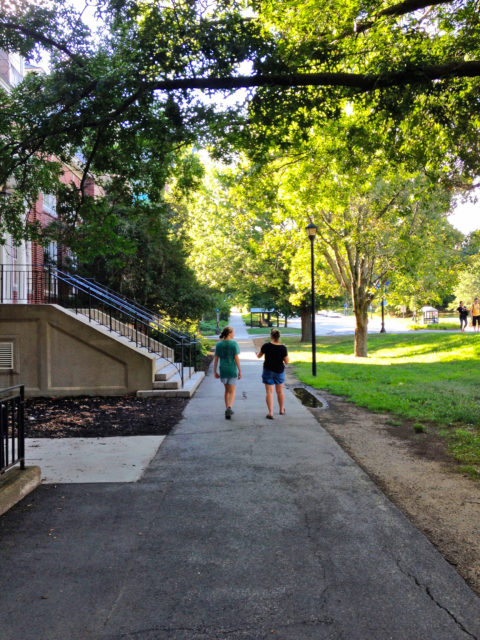 Madeline and Amy
I think this is the building where Ed and Amy met for the first time, or where one of them lived..