Simon and Ed both love to hike. There are so many options in the White Mountains, but they decided on one that Madeline, Audrey and Quinnie could do with them. Mount Chocorua. I stayed home to pack up all of our suitcases since we were leaving the next day. I hiked Chocorua years ago when I was a C.I.T. at Camp Calumet– it's a beautiful hike. Here are some pics that Simon took..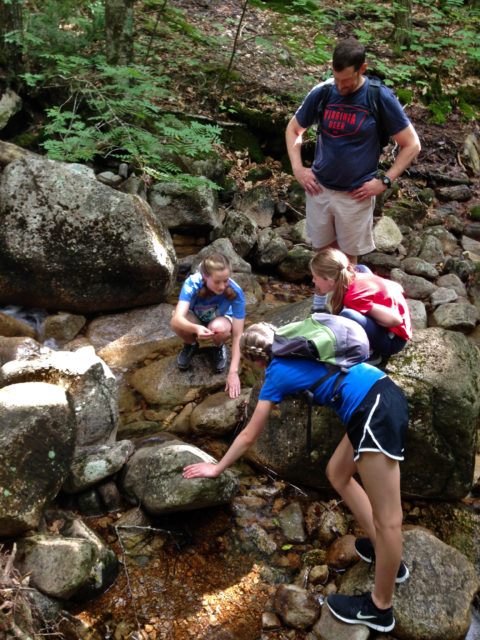 our nature loving girls found lots of interesting things along the way..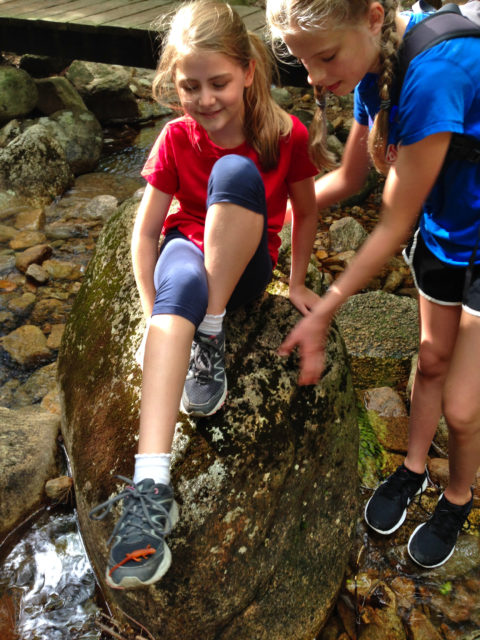 orange lizard on Quinnie's foot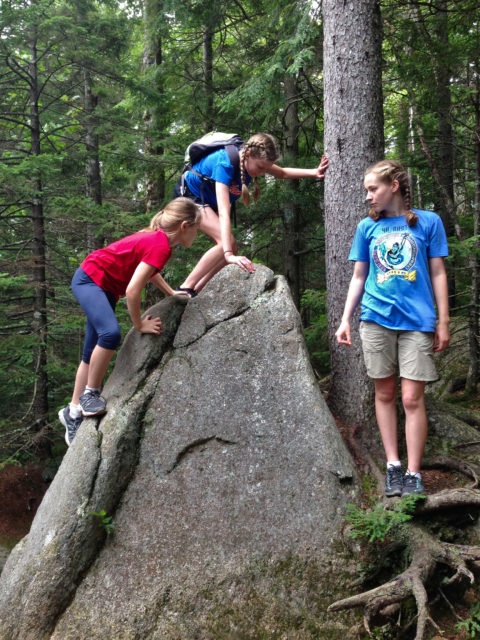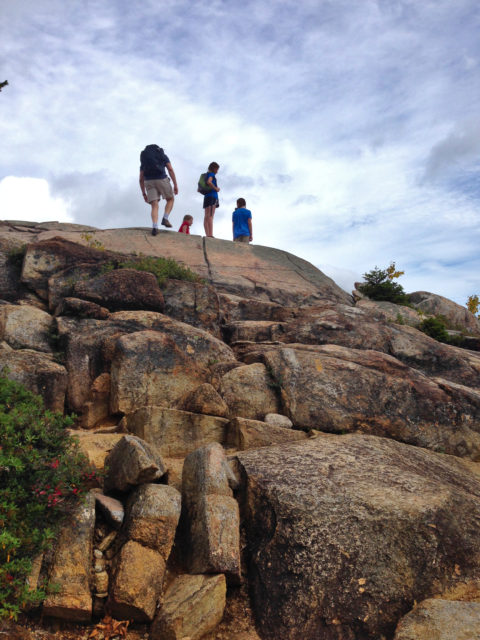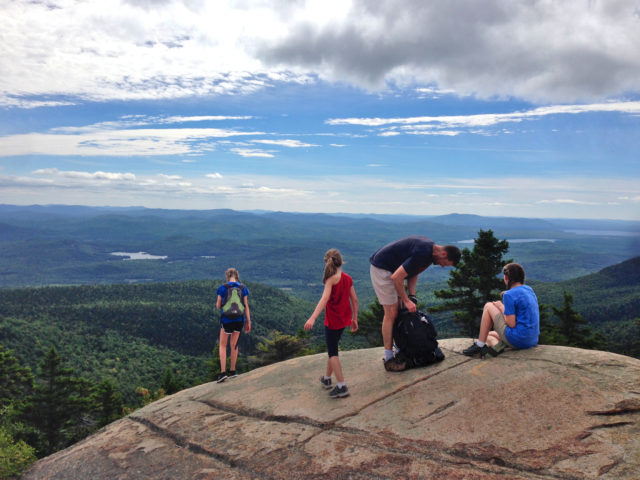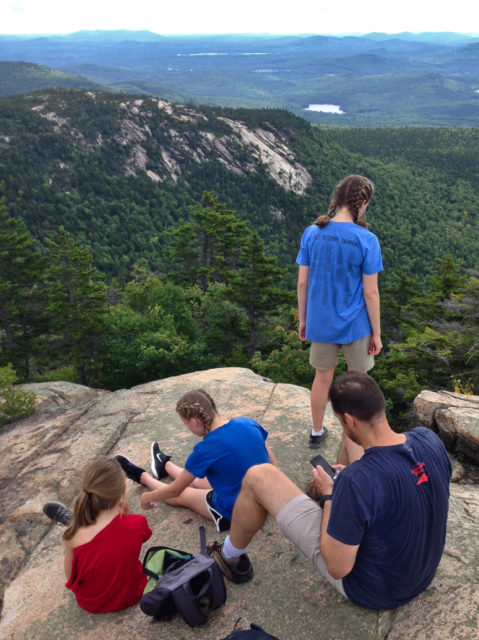 (Quinnie said she was wearing her shirt like that because she was hot from hiking)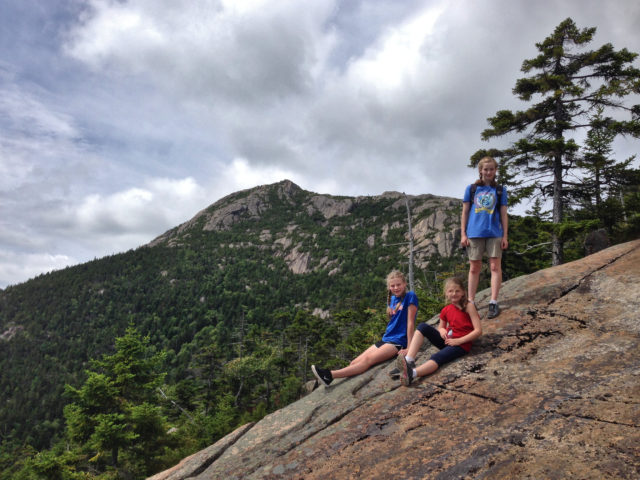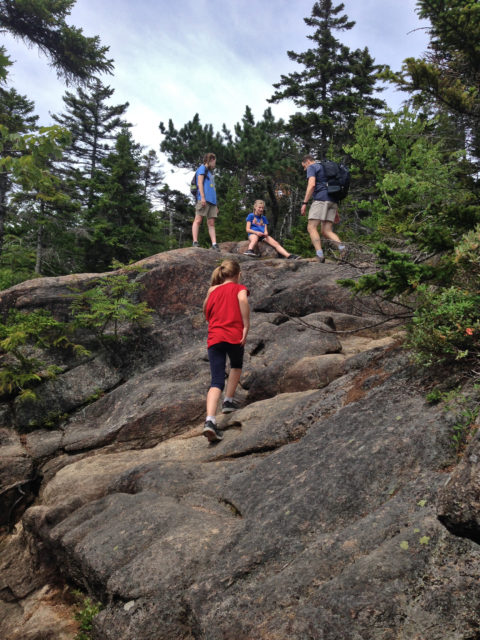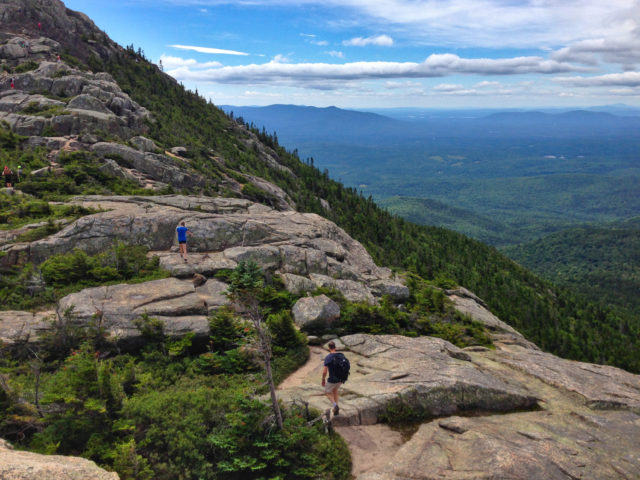 little people at the top!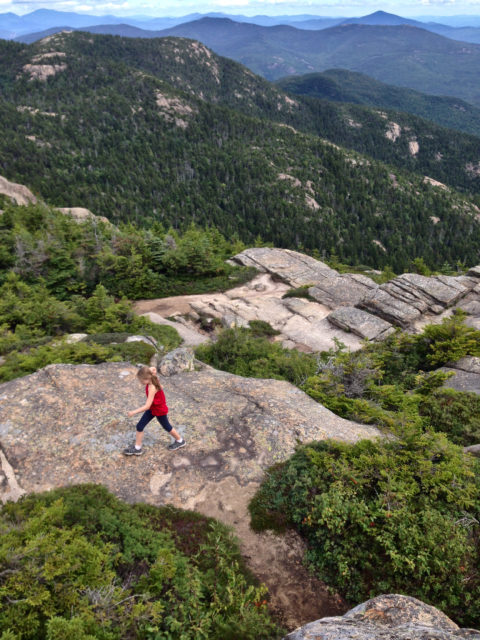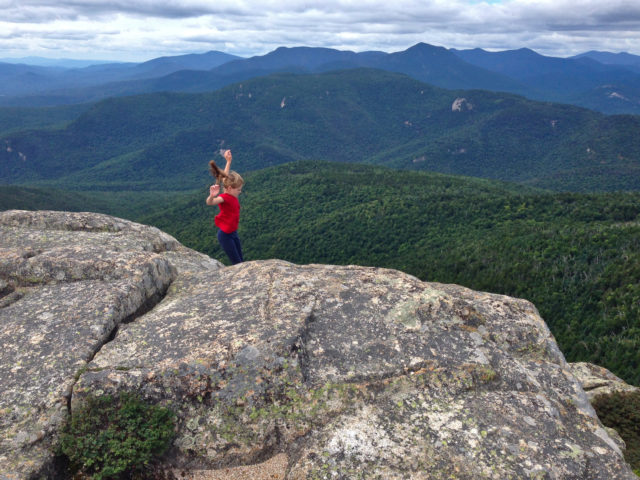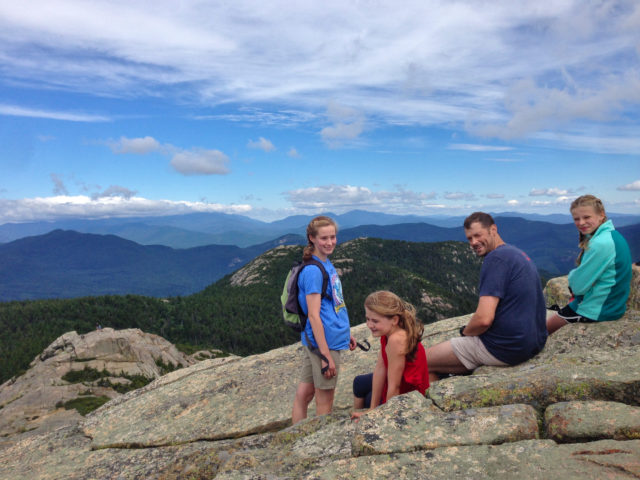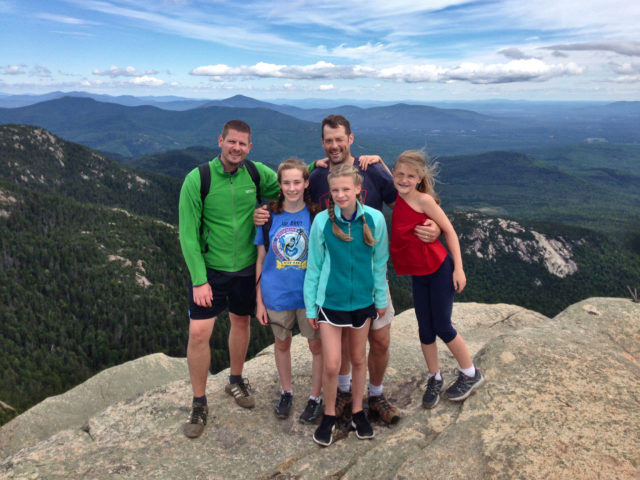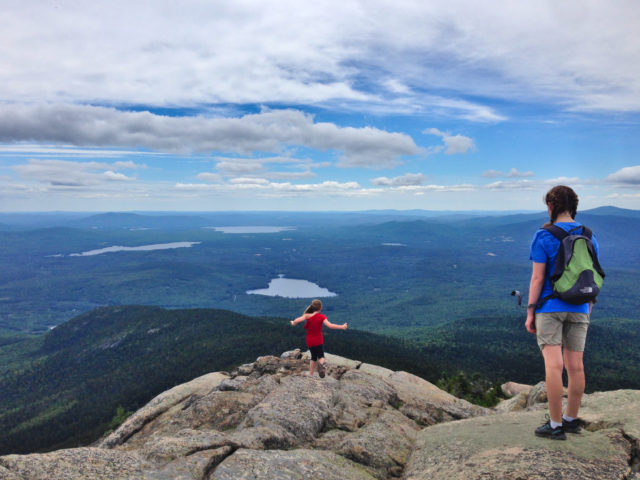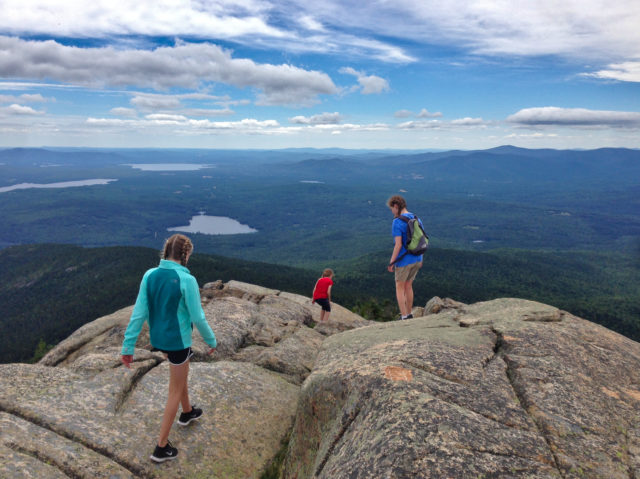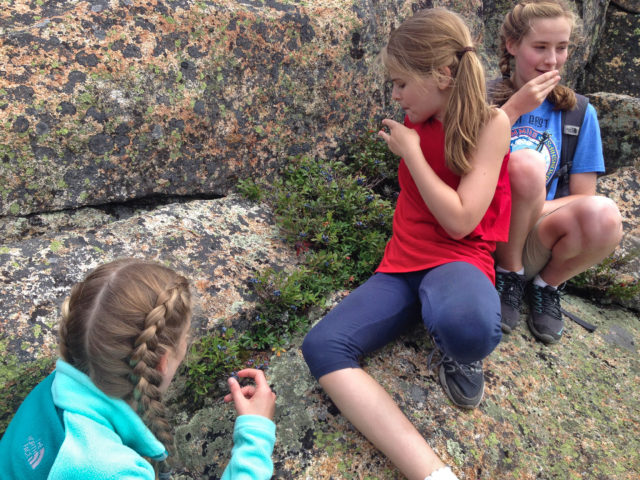 snacking on wild blueberries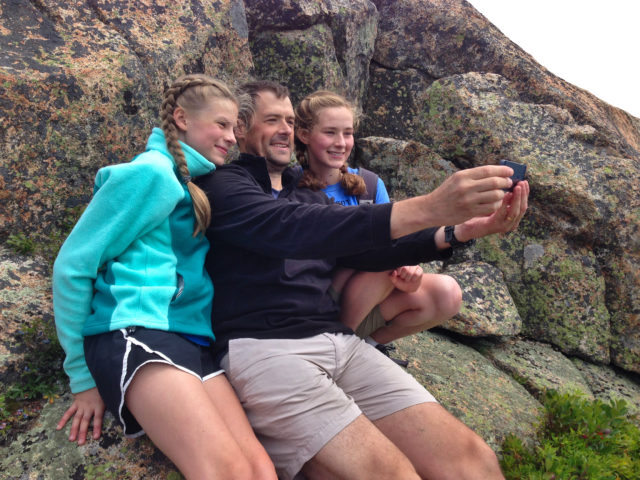 Ed and his girls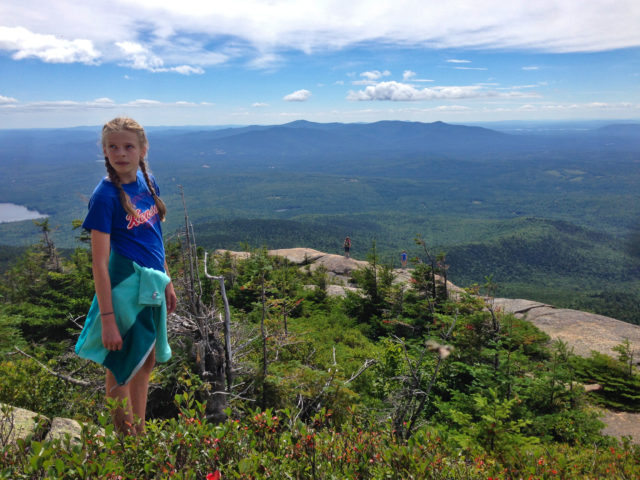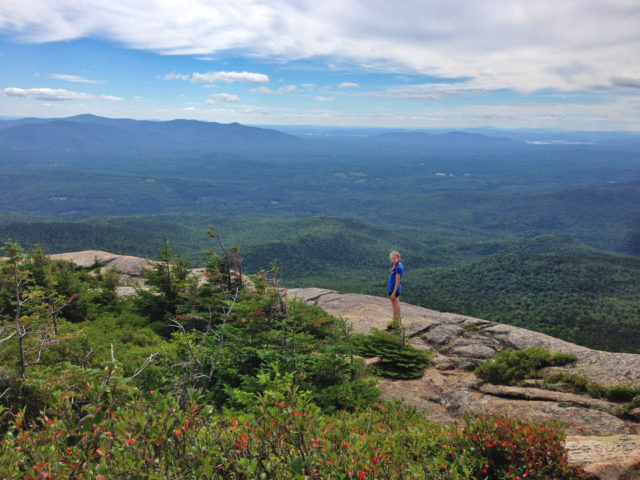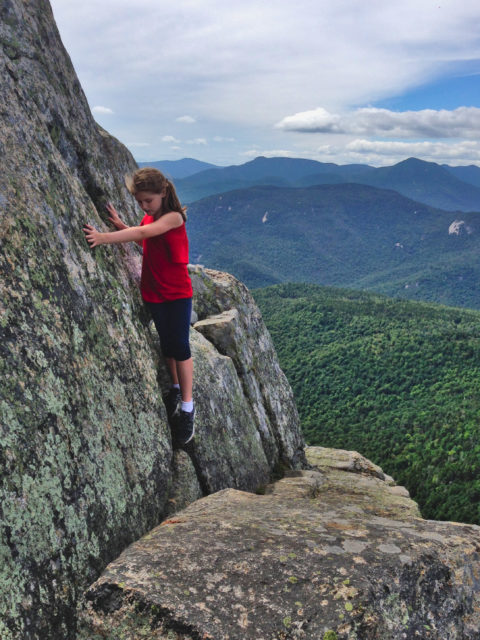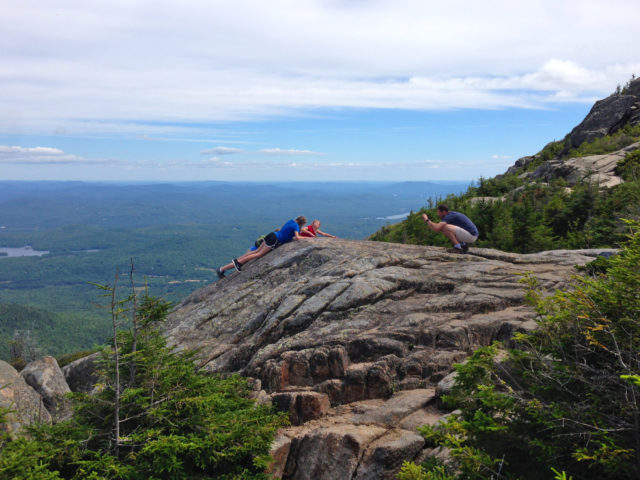 trick photography..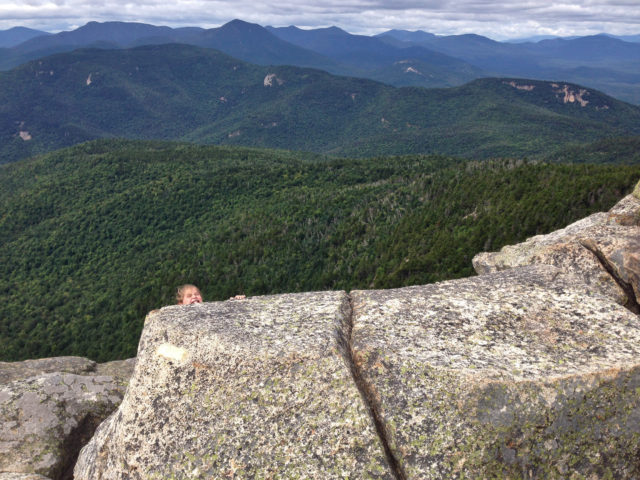 !!!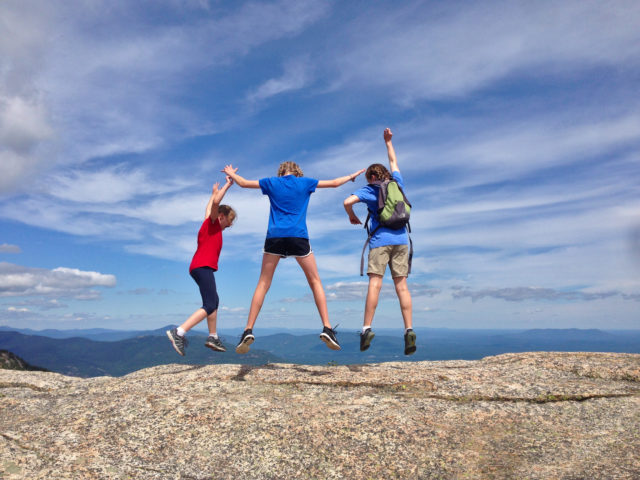 love this one!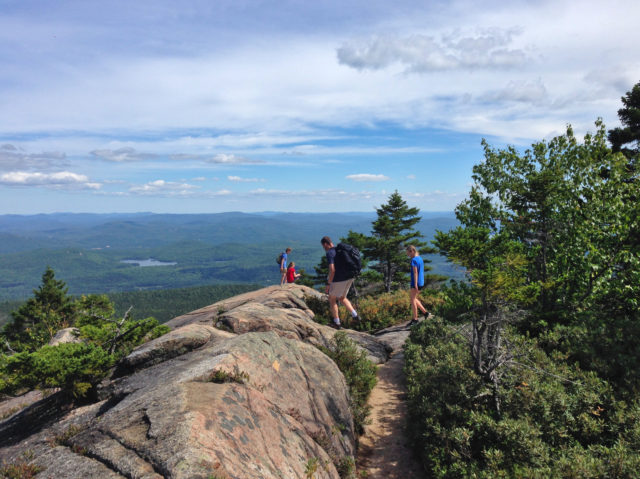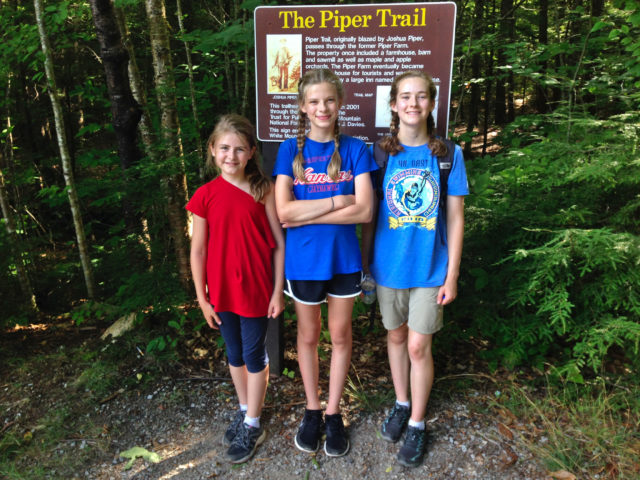 Here's an interesting read on the legend of Chocorua