Right down the street from us (you can see it from our 2nd floor window) is the Hohenzollernbrücke. It connects Köln's central train station (Hauptbahnhof) with major European cities across the Rhine. 1200 trains daily! In 2008 couples started attaching "love locks" to the bridge fence along the pedestrian walkway.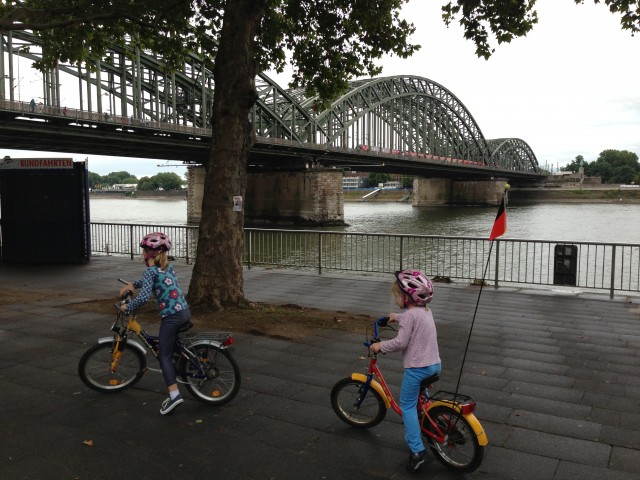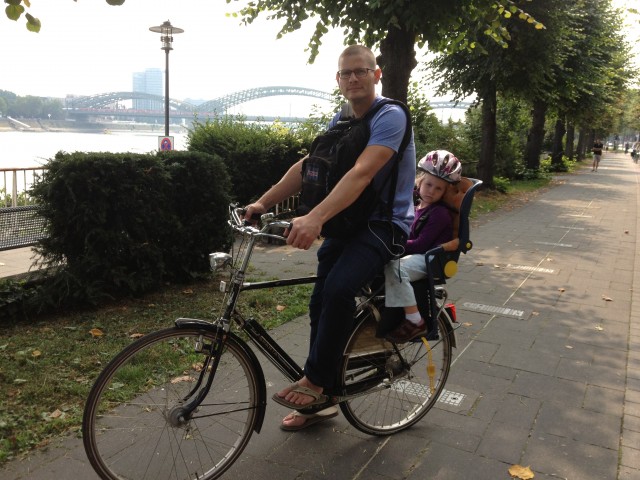 Simon and Kiera in front of our place with the bridge in the background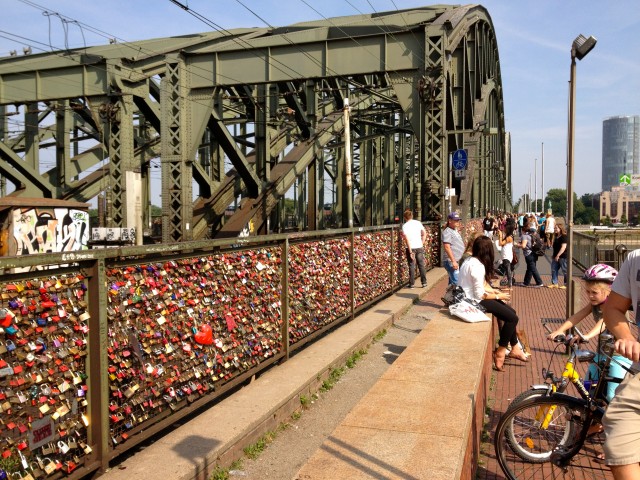 I wish I had gotten more pics (with my good camera) but snapped these quickly with my iphone as we biked across the bridge. The locks go on for miles and lots have people's names scratched into them.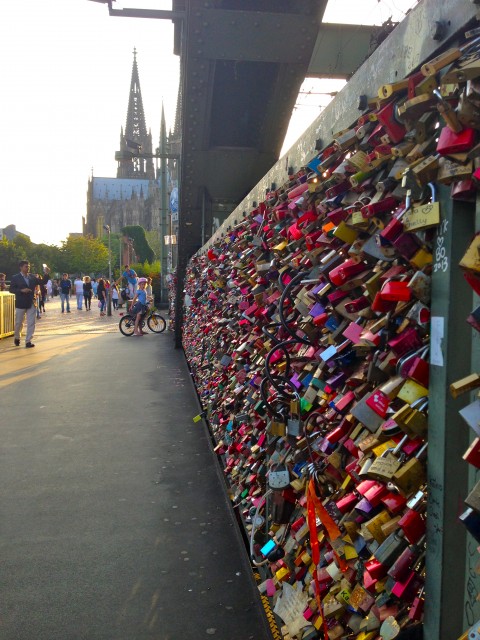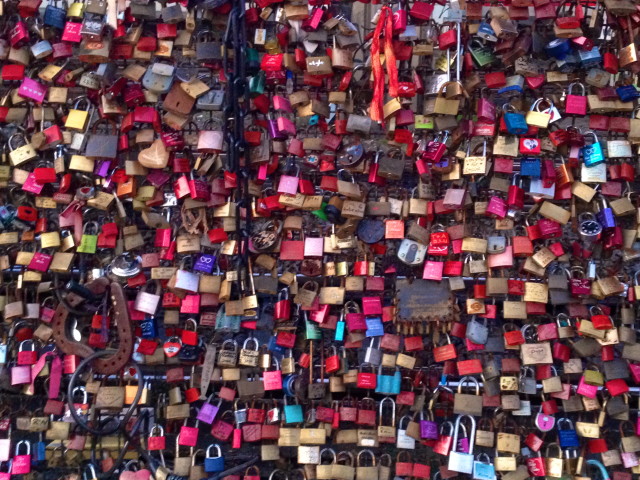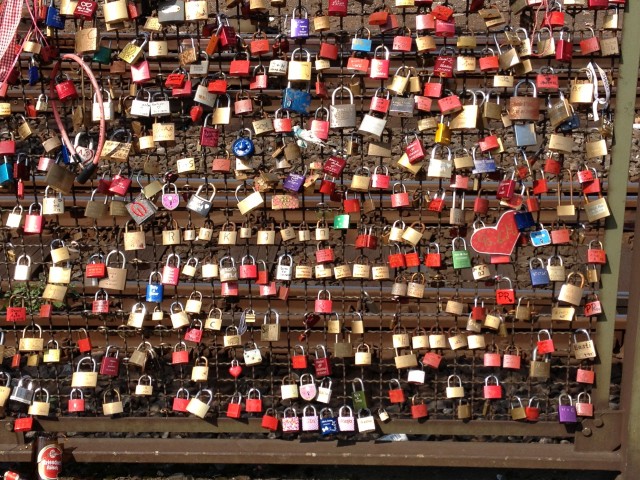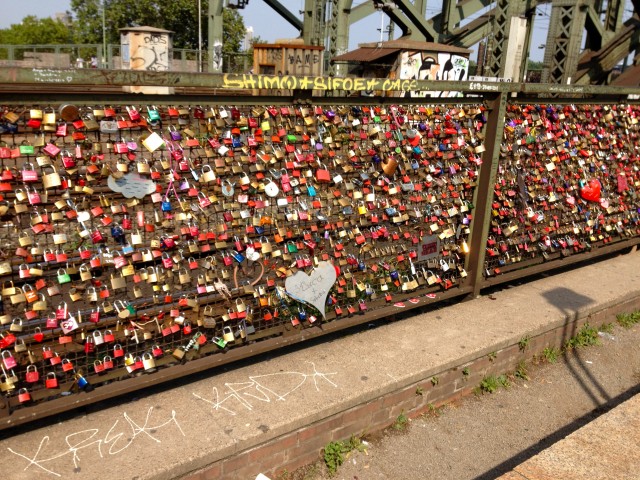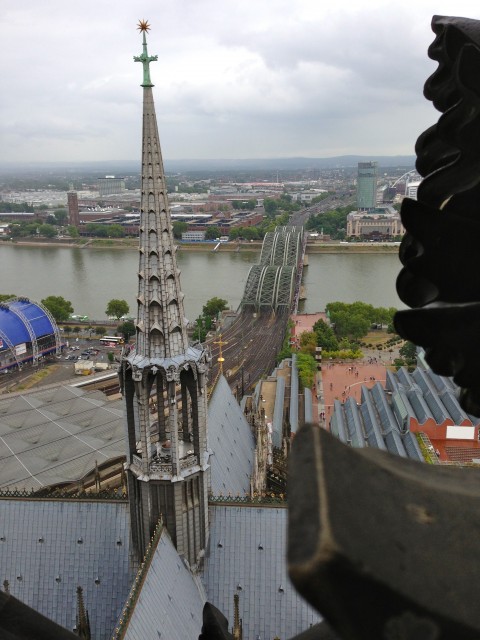 View of the bridge while walking up the Dom.