Sorry for the unintentional blog break. Both girls and Simon have been sick over the past few weeks. After taking care of them any free time I had was spent going to all of the Christmas Markets (I actually made it to all of them!). I hope to blog about them all (TONS of photos), but Kiera has a fever again and Quinnie says her stomach hurts, so hopefully we're not in for another round of sickness just in time for Christmas!
Last week Oma found us a MAGICAL place to cut down our own Christmas tree. It's a combined tree farm AND Weihnachtsmarkt in the woods- about a 15 minutes drive outside of Köln. It's amazing to me that you can be in the countryside just 10 minutes outside of the city. In the States, 10 minutes outside a city is usually still the suburbs.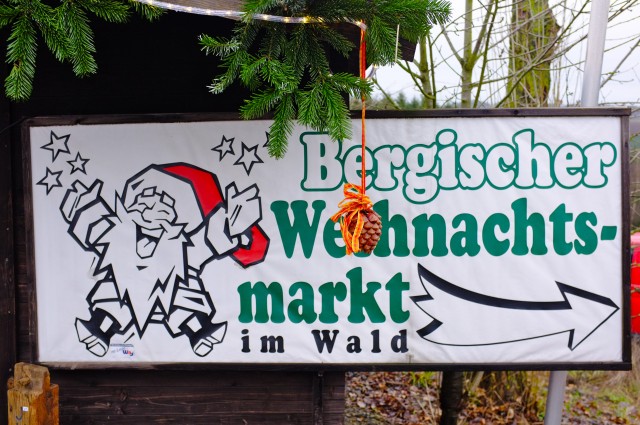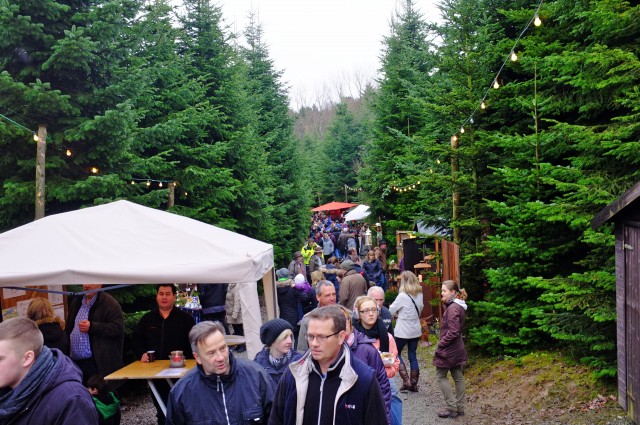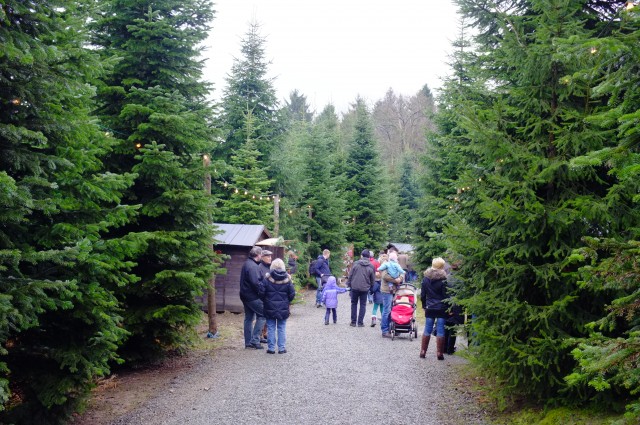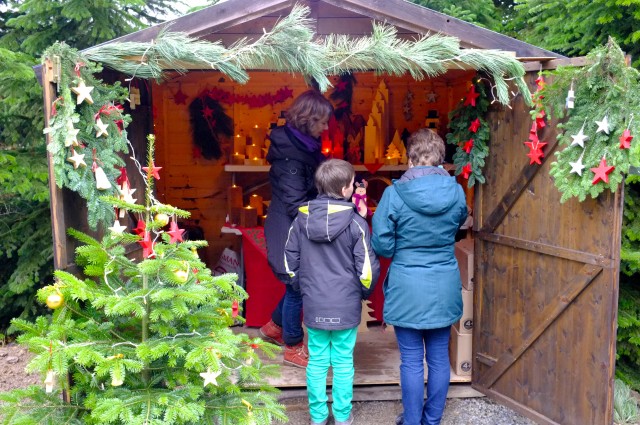 This was definitely the most rustic Weihnachtmarkt by far. These are the little wooden huts where artisans sell their goods. They lined the whole pathway down into the woods. They even had food vendors and an indoor warming tent where you could eat. And pony rides through the woods!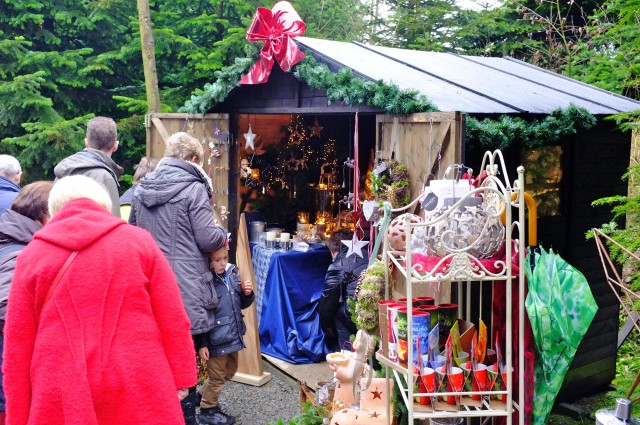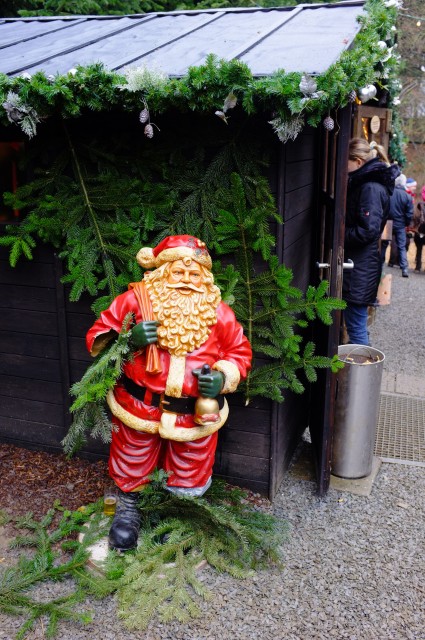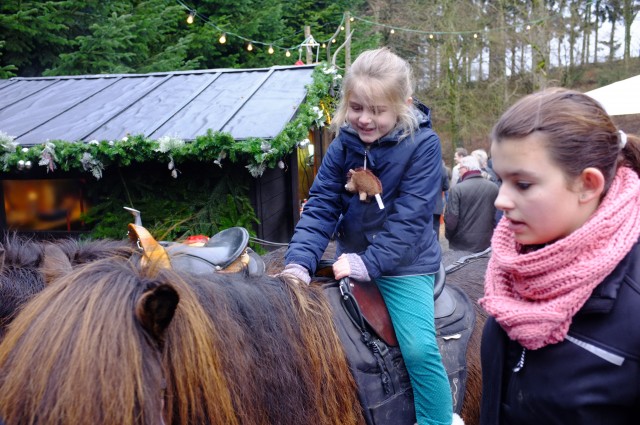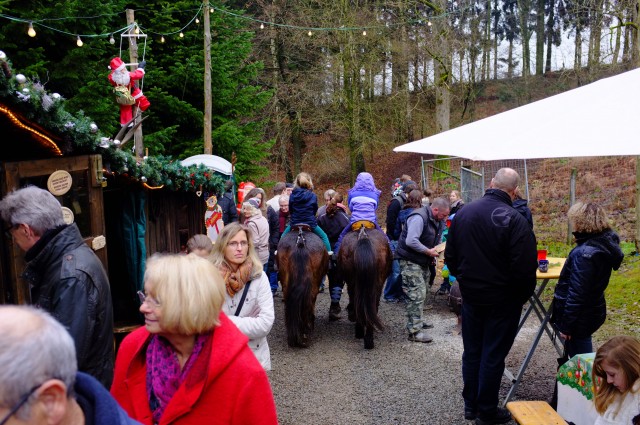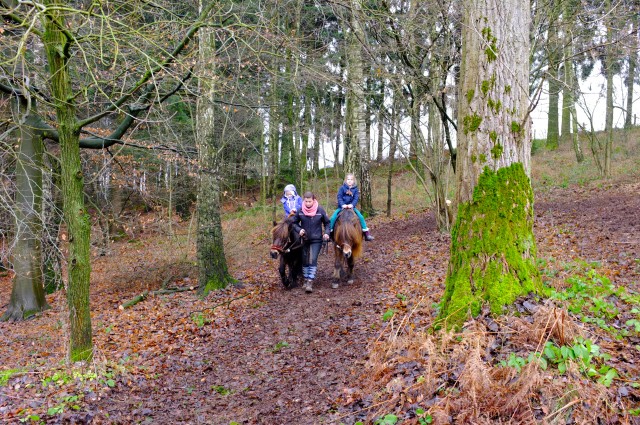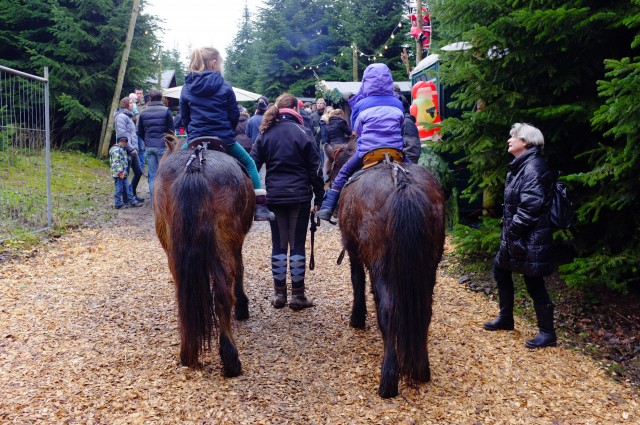 There's Oma looking on (off to the right).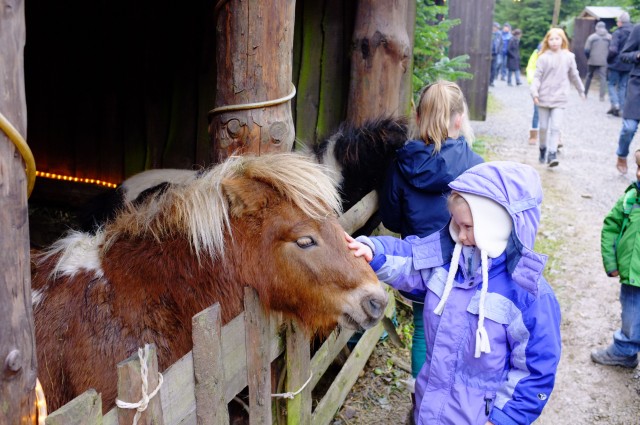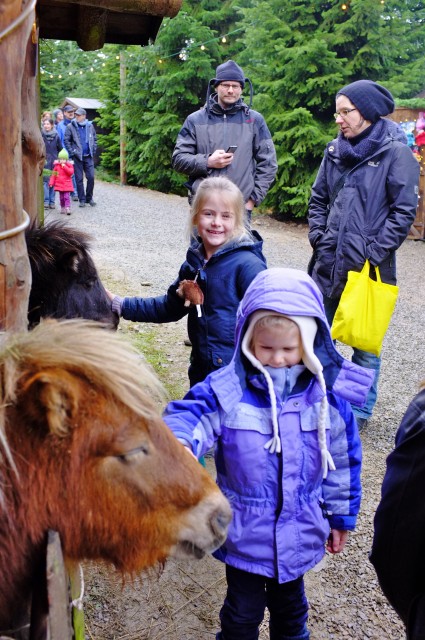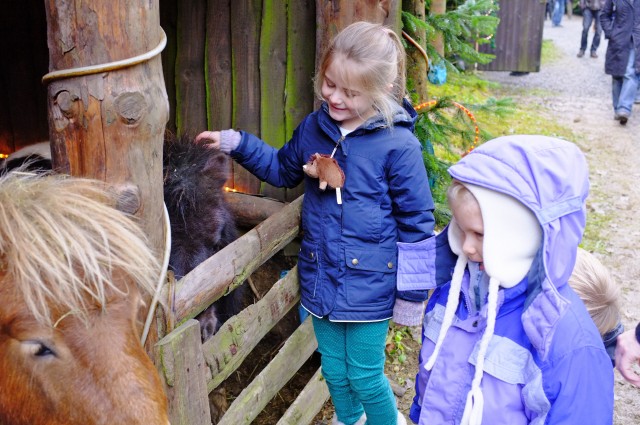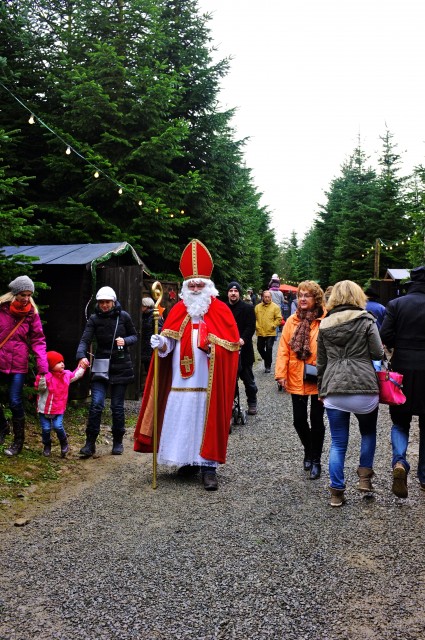 Even Sankt Nikolaus made an appearance! Check out the little girl to his right- mesmerized!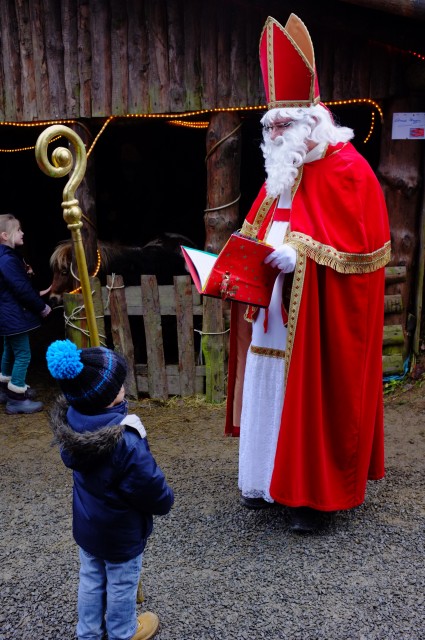 Nikolaus checking his book to see if this boy has been good. All of the adults (including Simon) were singing Nikolaus carols as he walked by.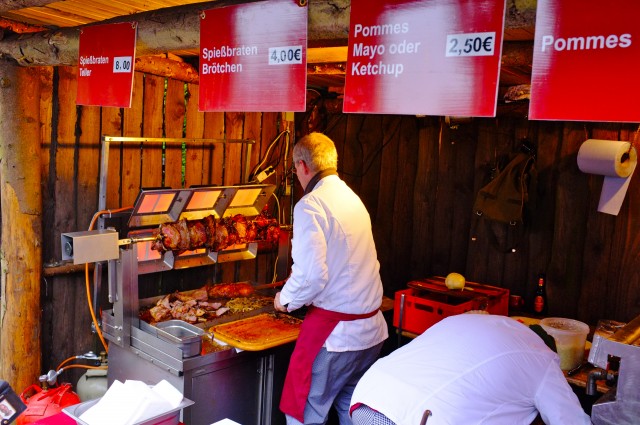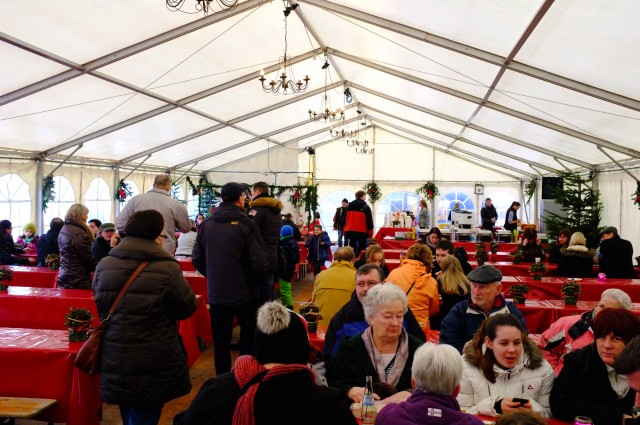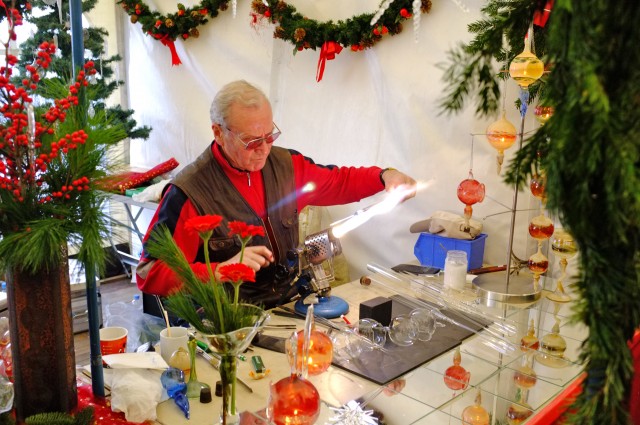 Glass blowing inside the tent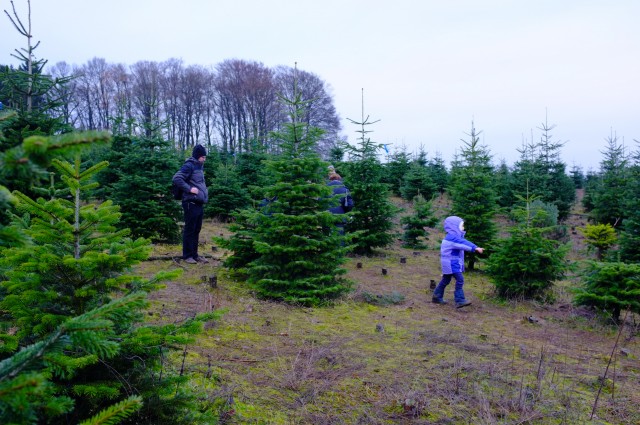 Searching for our tree. Look at all the stumps- guess we got there late in the season.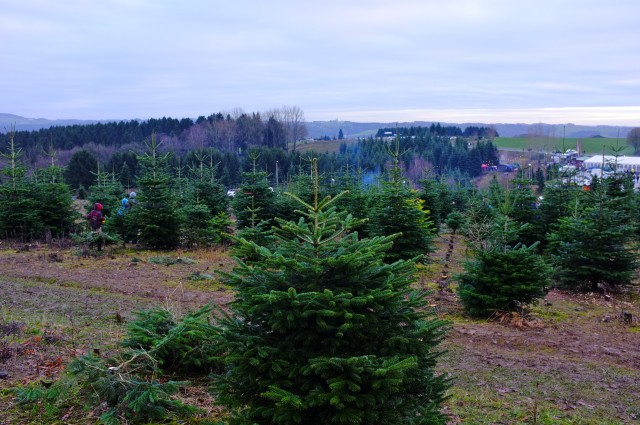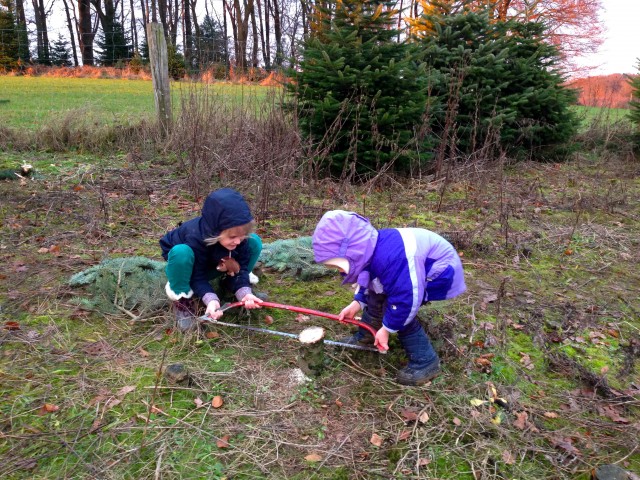 The girls were SO excited to use the saw and cut down their own tree!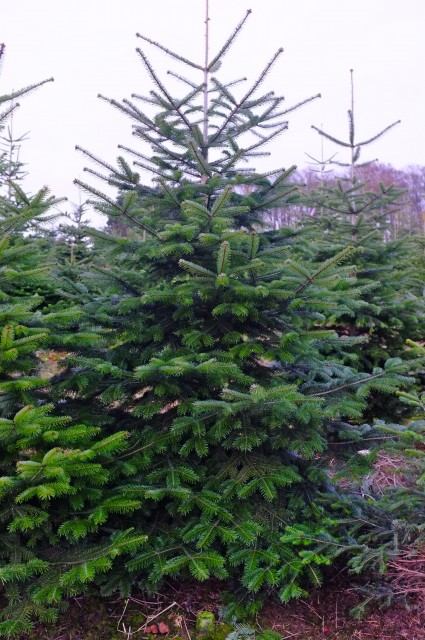 Our tree!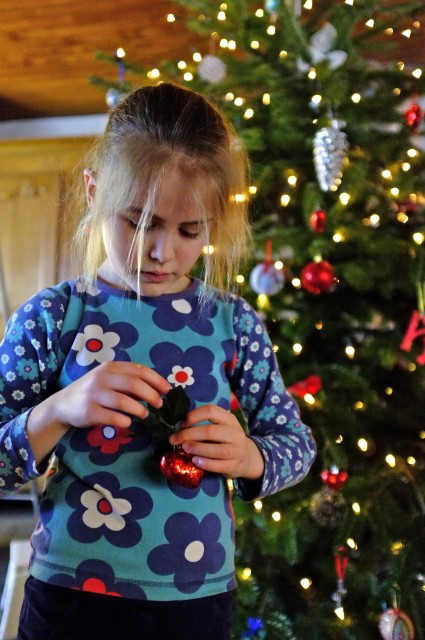 Let the decorating begin!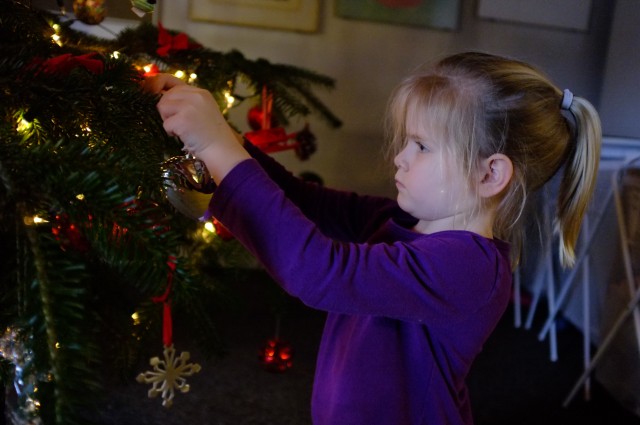 The concentration! Decorating a tree is serious business.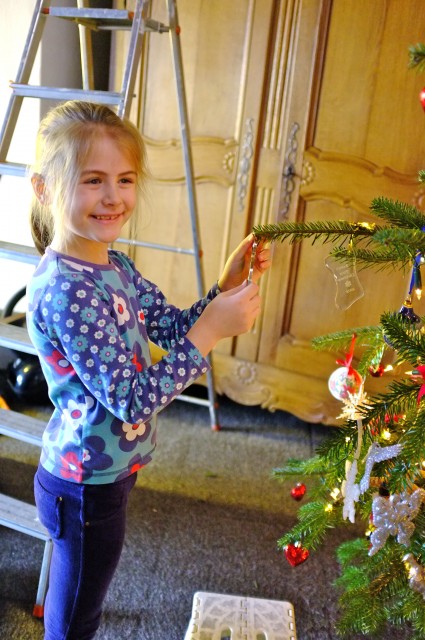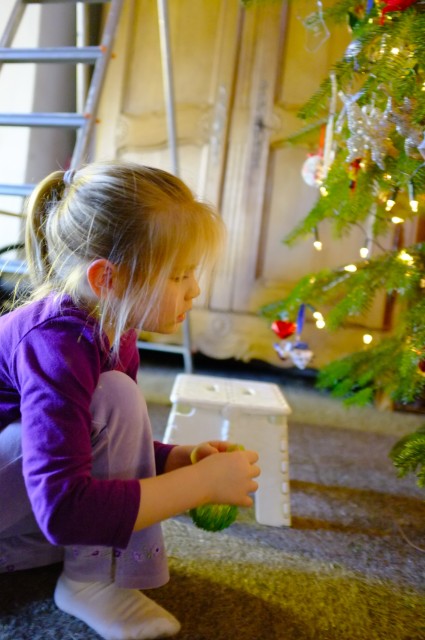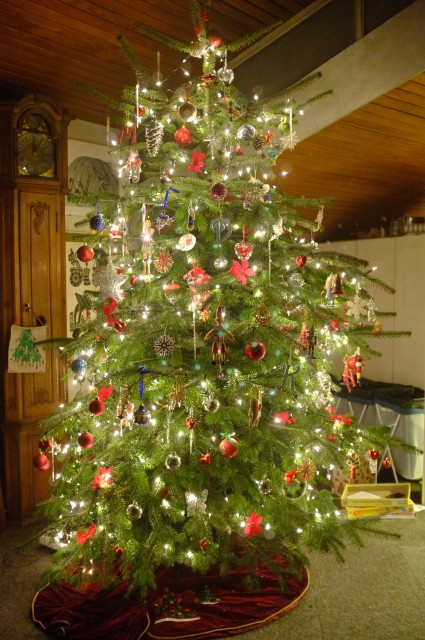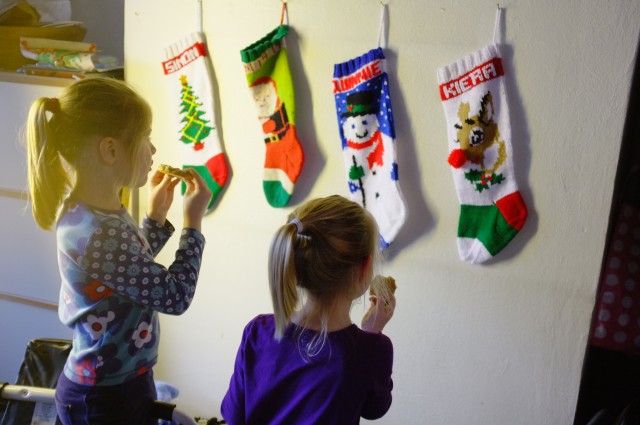 Girls checking out our stockings