We are in the throws of full bloom Spring already. It's been in the mid- 60's here all week. Today there were people walking around in tank tops and shorts, sunbathing in the park and eating ice cream cones. I feel like we never really had a winter. It never snowed. The girls are pretty bummed about this- one of the perks of moving from San Diego to Cologne was supposed to be snowmen, snowball fights and snow angels. Instead, they've been making SAND angels at the playground- just like they did in San Diego. I never even had to wear my winter coat once. I got by wearing my fleece jacket with a windbreaker over it.
The average temperature here this winter was usually between 41-46 degrees F. Where I grew up (New Hampshire) winters are MUCH colder and fiercer. Below freezing temps are common as well as ice storms so bad you lose electricity for days at a time. Streets so snowy and icy you can't drive and school is often canceled. While I don't miss the frigid cold temps, I do miss the snow and wish the girls had gotten to experience that this year. Simon has been itching to get them skiing and luckily found a huge indoor ski arena (open year round!) where we can take them for their first lessons. Here are some signs of Spring for my New Hampshire friends who are still buried in snow (took some of these in February!)…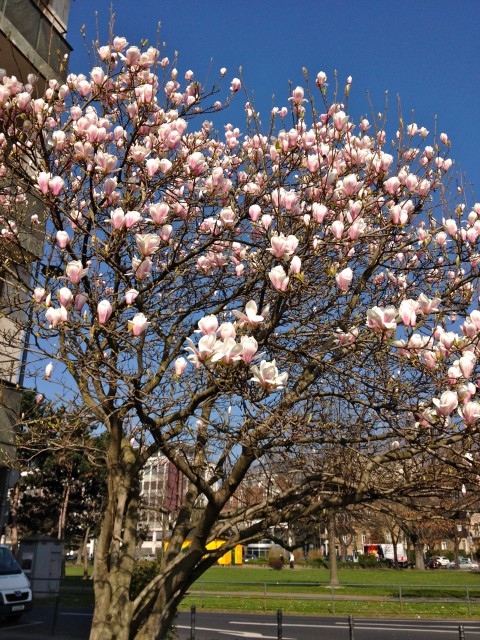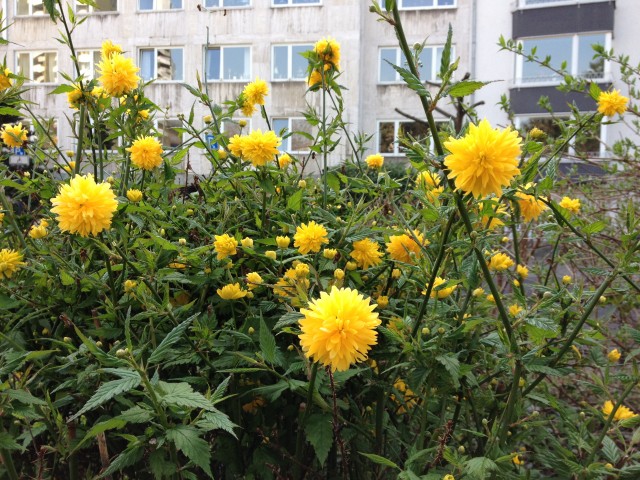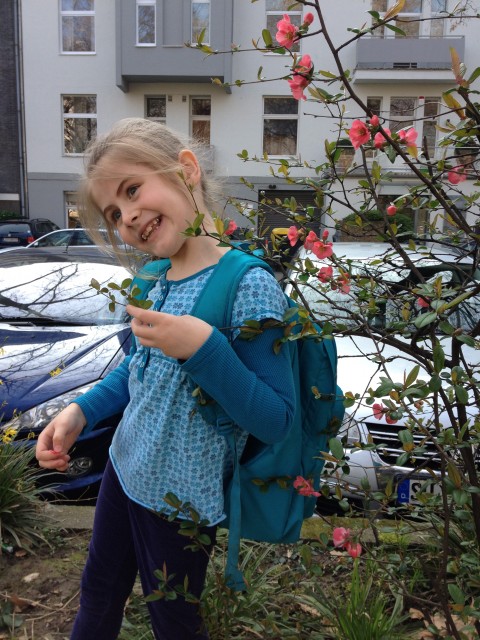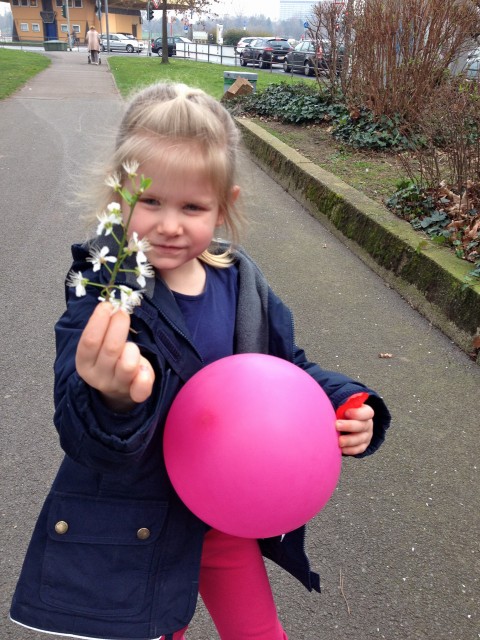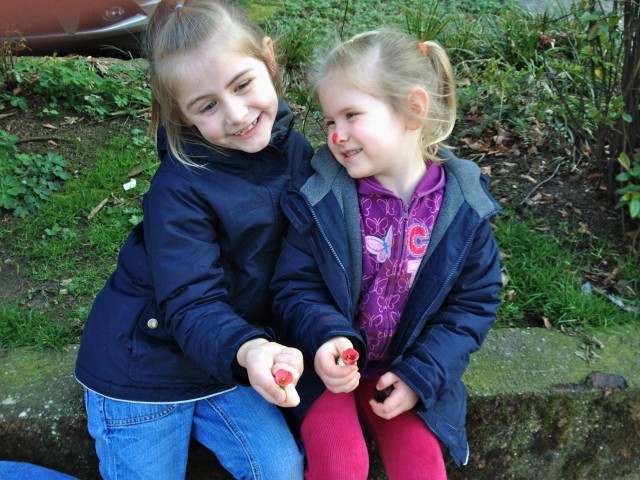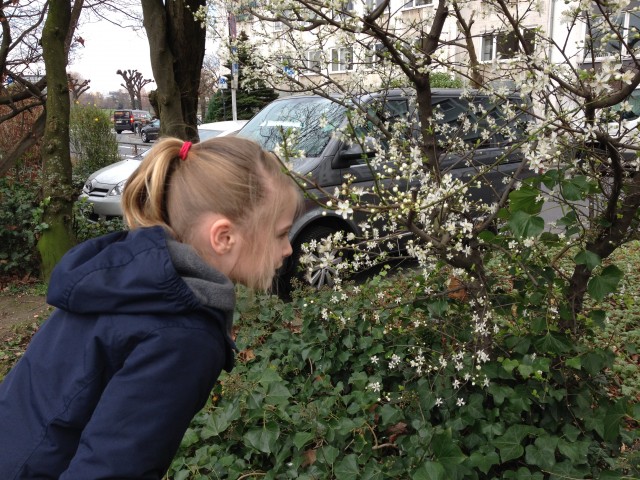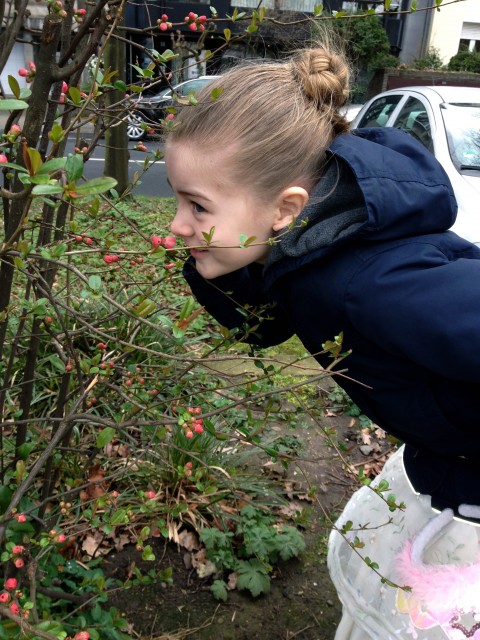 We always take time to smell the flowers. Happy Spring!