For our second visit to Italy this year (Easter vacation), we decided to drive. Growing up, if Simon and his family didn't take the overnight train to Italy, they'd drive. It's a gorgeous drive. My favorite part is going through Switzerland and seeing the Alps. SO beautiful! I was a little nervous about how the girls would do on a 10 hour road trip (we drove straight through), but they did great! Hardly any complaining at all (and without movies!).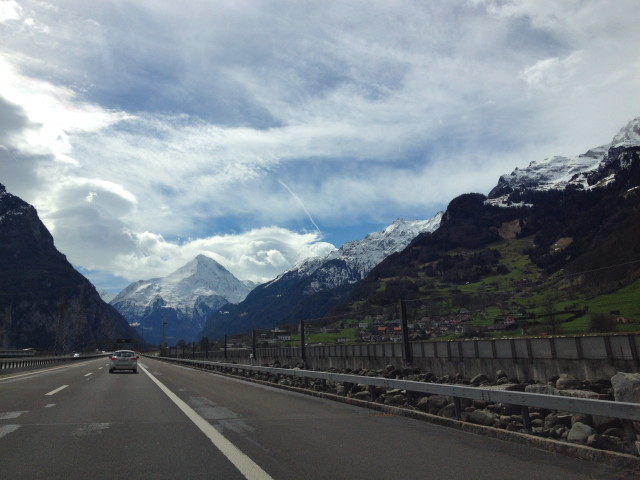 Alps! Wish I'd gotten some better pics of the adorable Swiss villages and rolling green hills as we drove past. Maybe next time!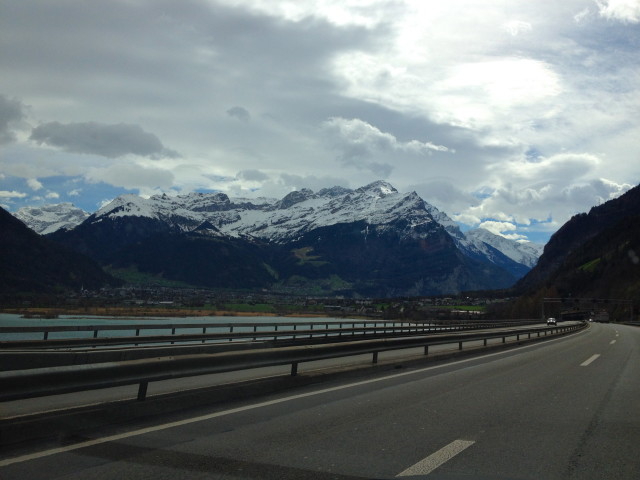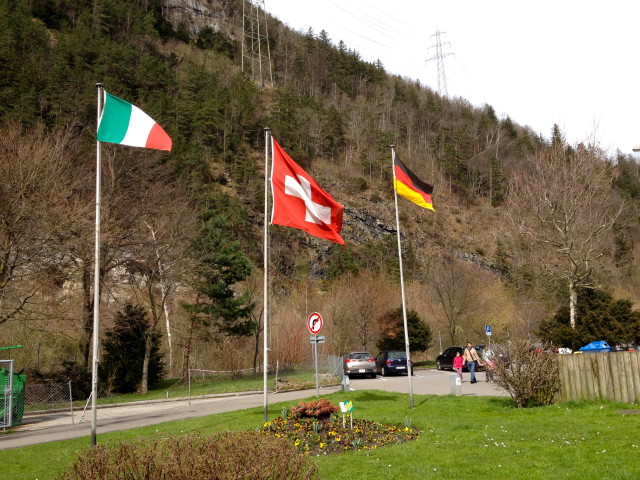 Simon and his family would always stop at this rest stop to grab a bite to eat before entering the crazy long Gotthard Tunnel (that connects German speaking Switzerland to Italian speaking Switzerland). So we decided to do the same.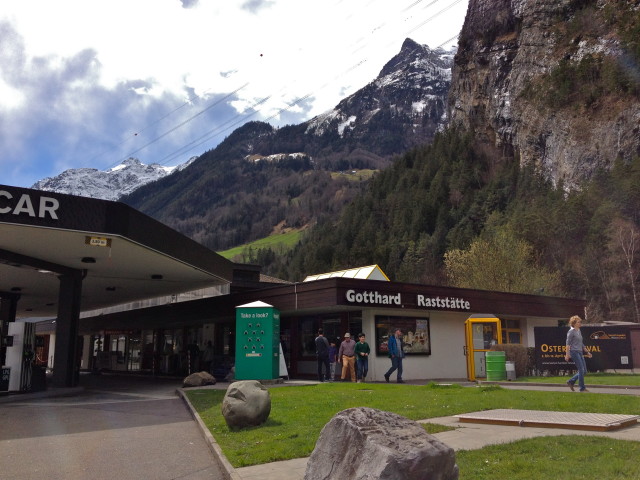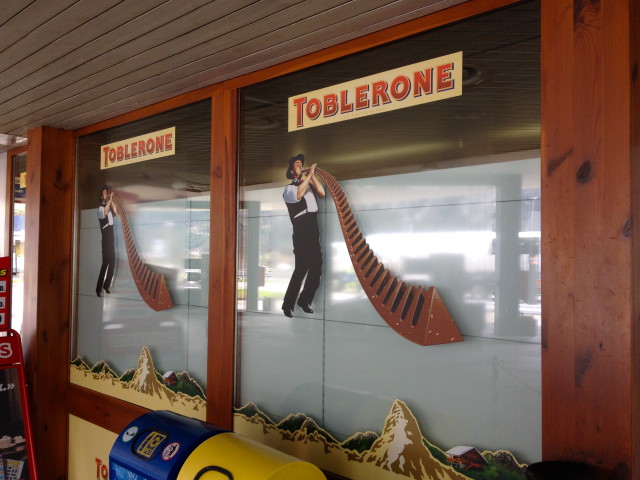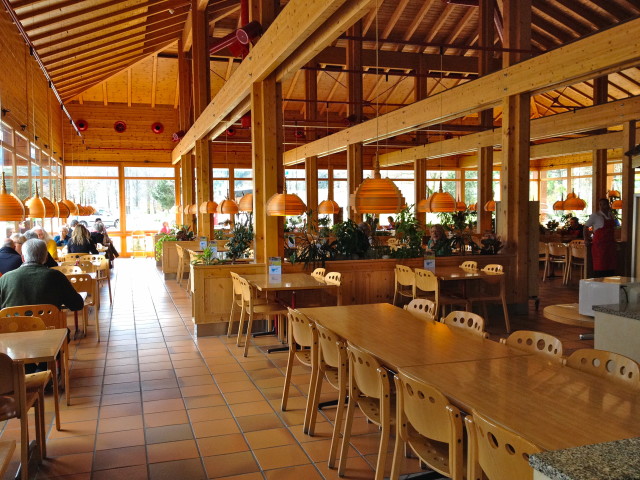 The restaurant had expensive mediocre food. Lesson learned!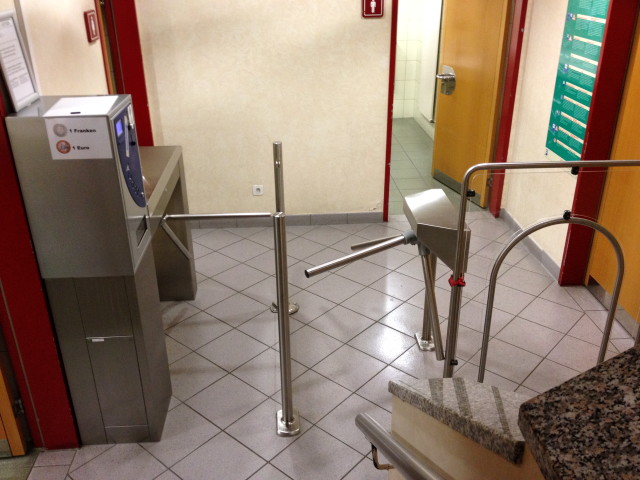 Check out their bathroom security. Even worse than in Germany.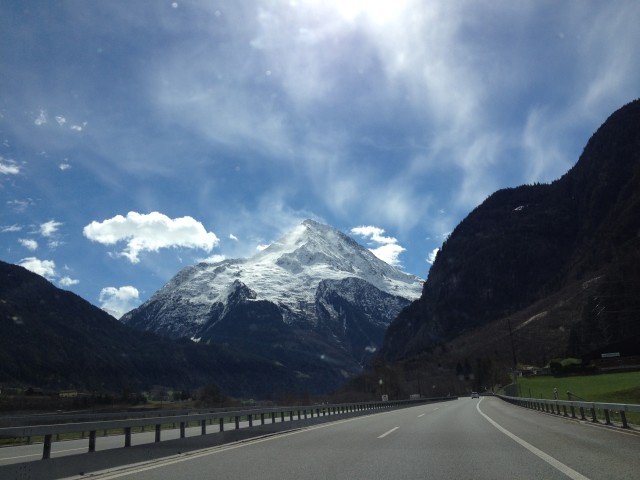 Back on the road!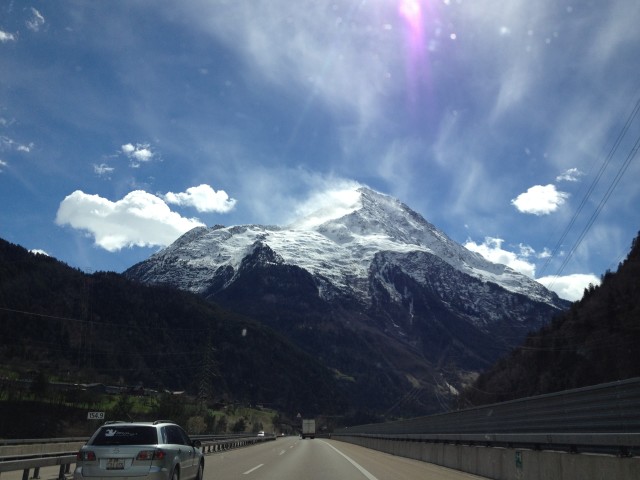 snow blowing off the Alps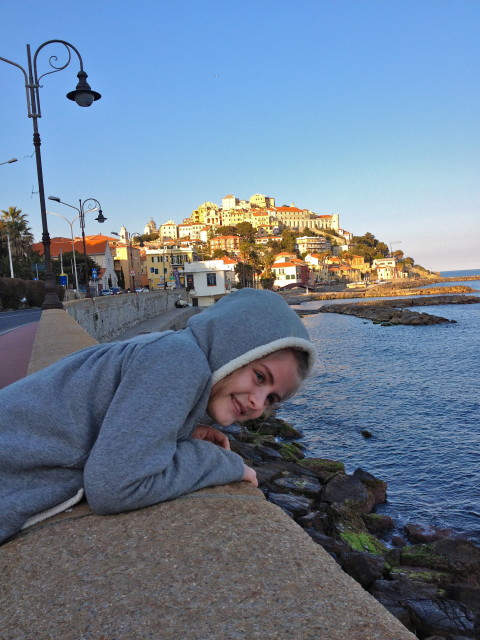 We made it!!  That's Port Maurizio in the background.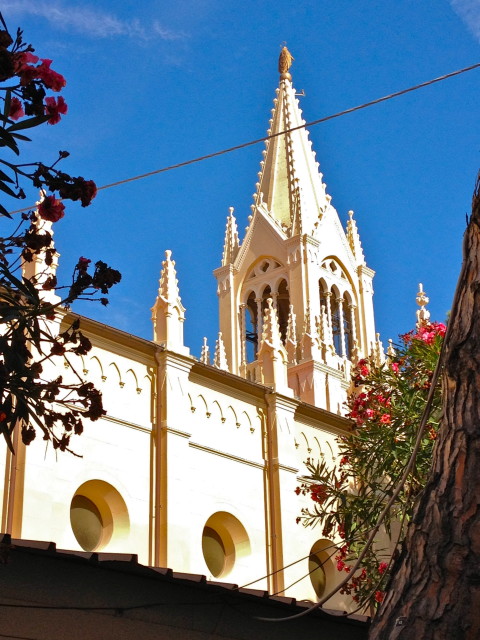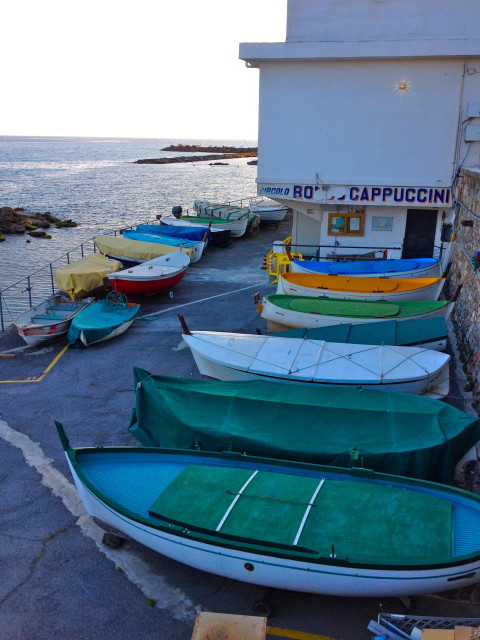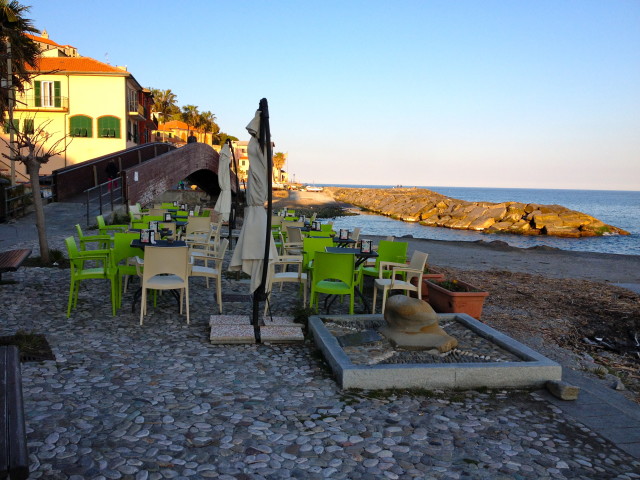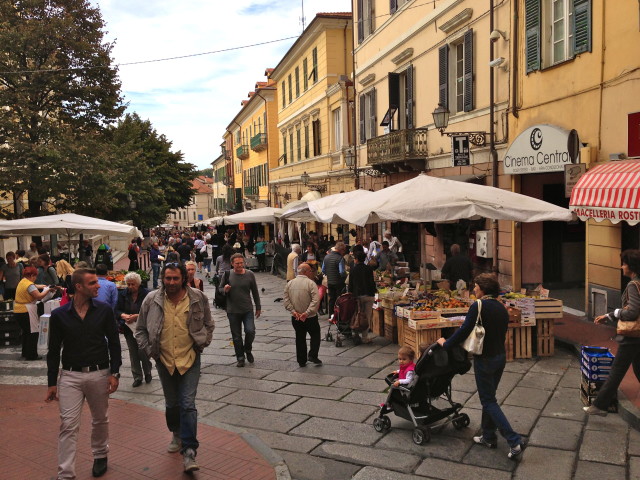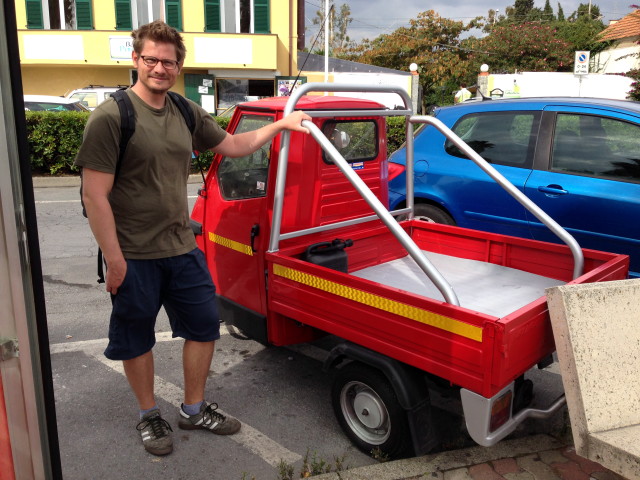 Funny Italian vehicles