This national museum (created in 1912) has antique houses and farms from different parts of The Netherlands. They have reenactors demonstrating the everyday life of Dutch people in the past.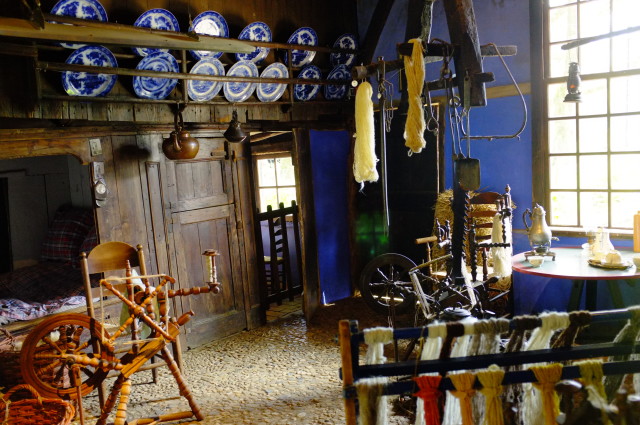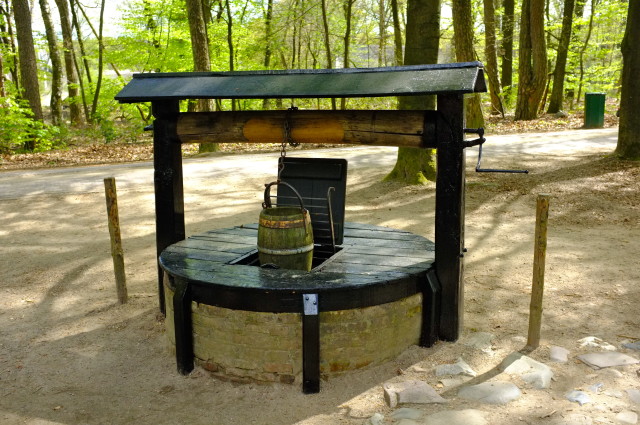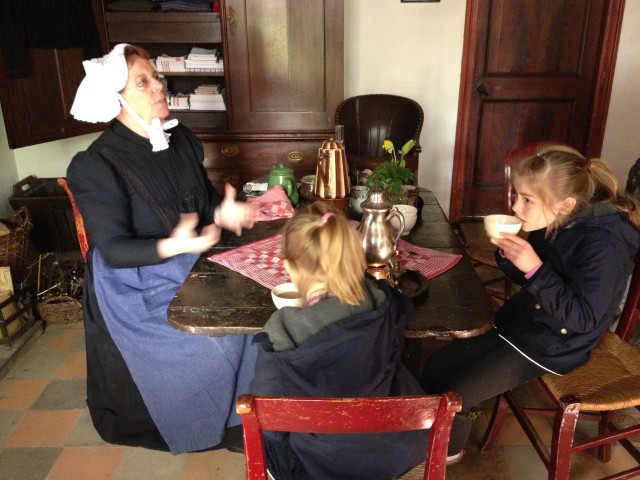 The girls were invited in for a cup of tea by one of the reenactors. She made it the old fashioned way with brown rock sugar.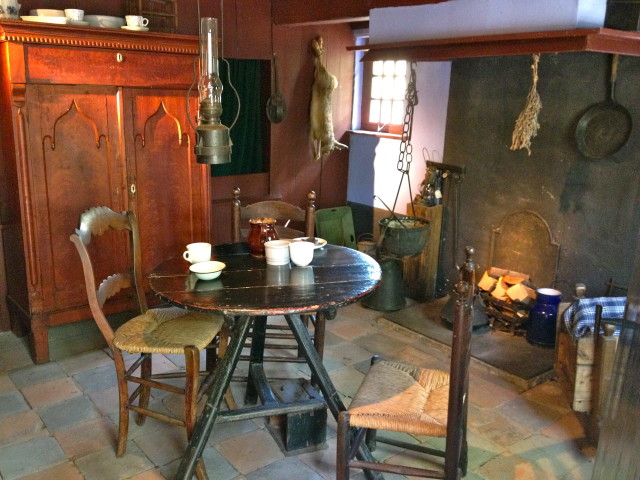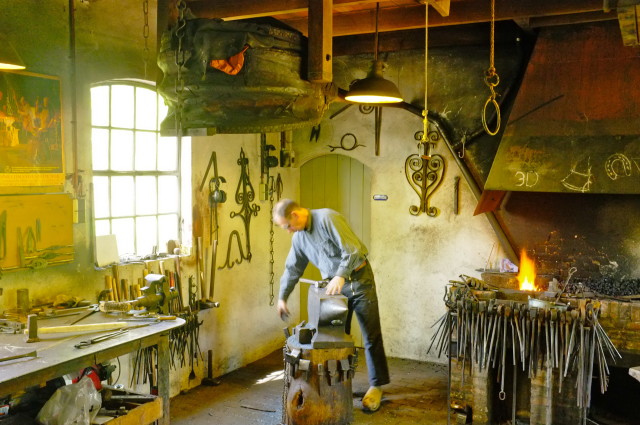 Quinnie was fascinated watching the blacksmith work.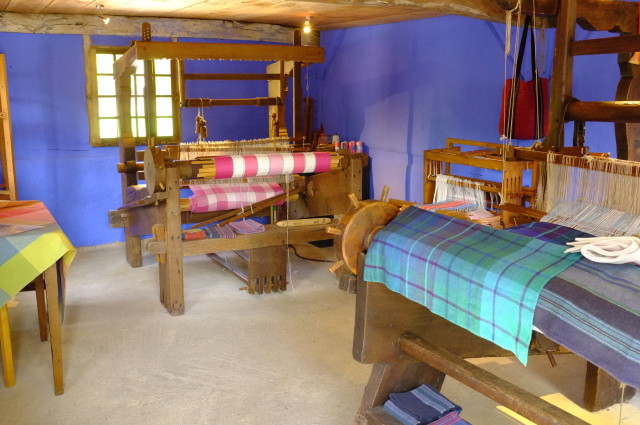 big looms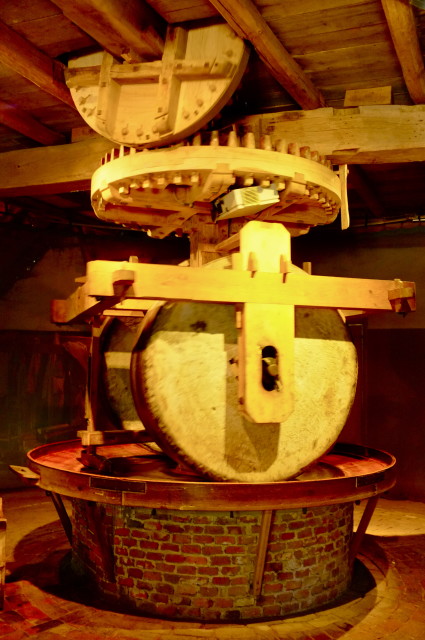 laundry room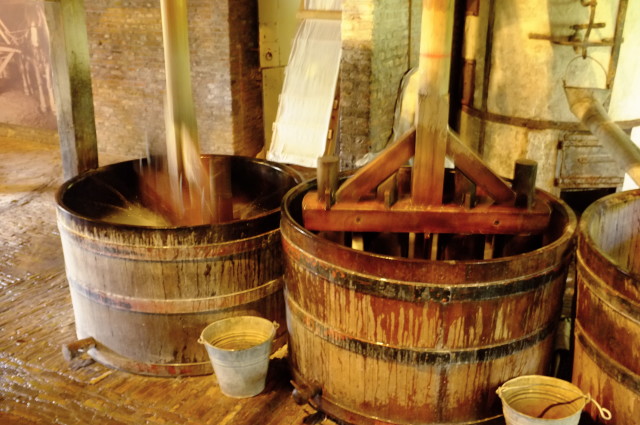 Kiera loved participating in anything laundry related (!)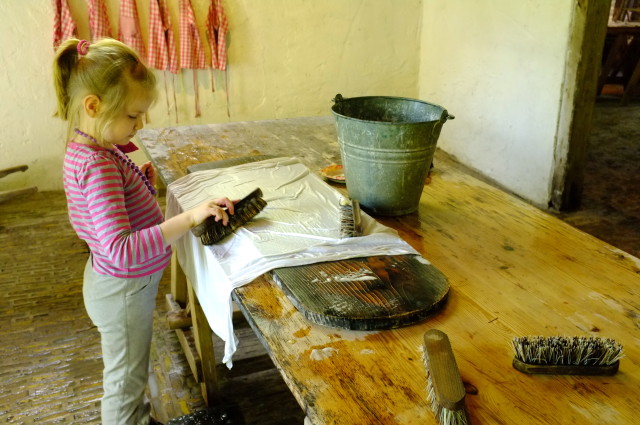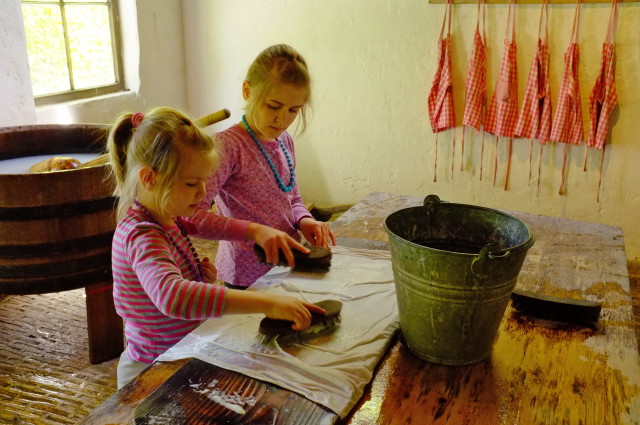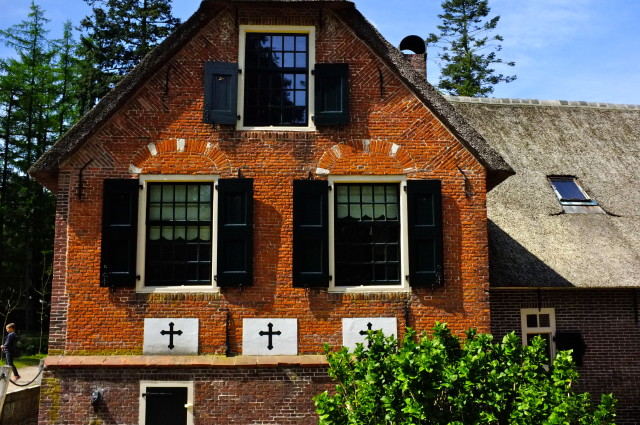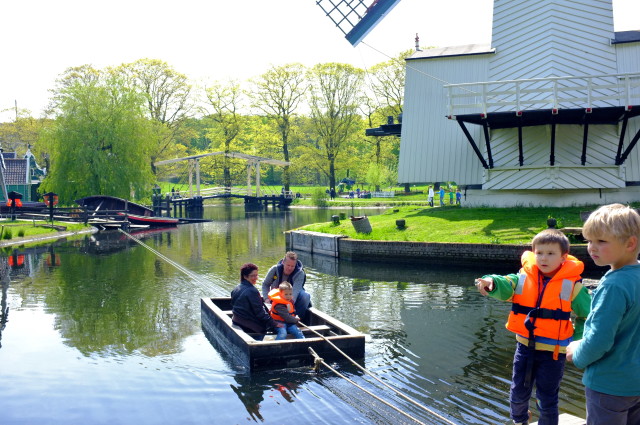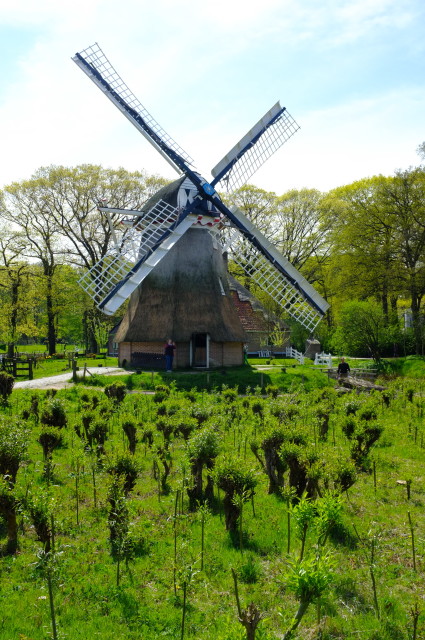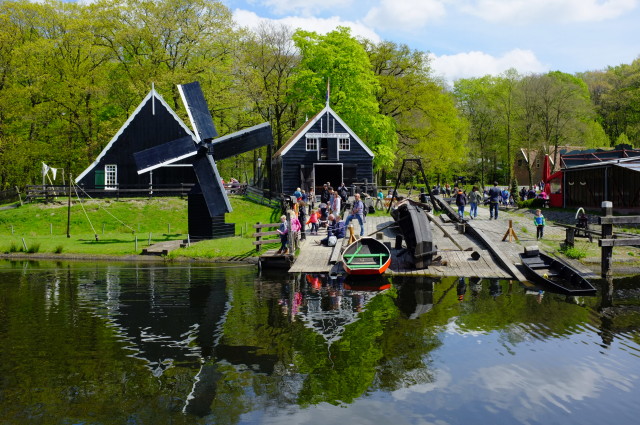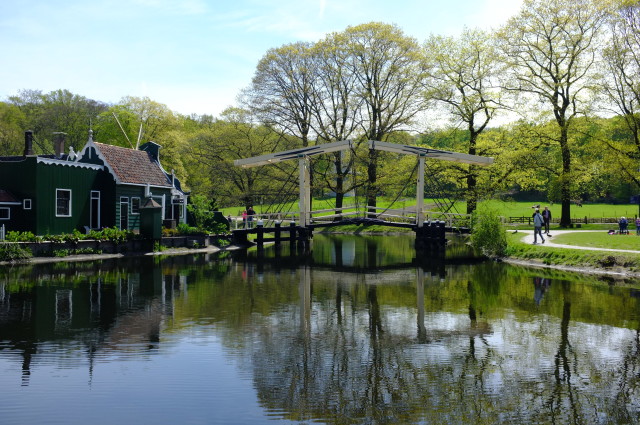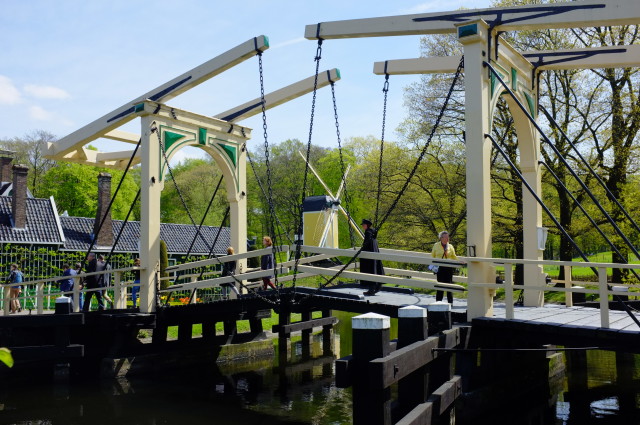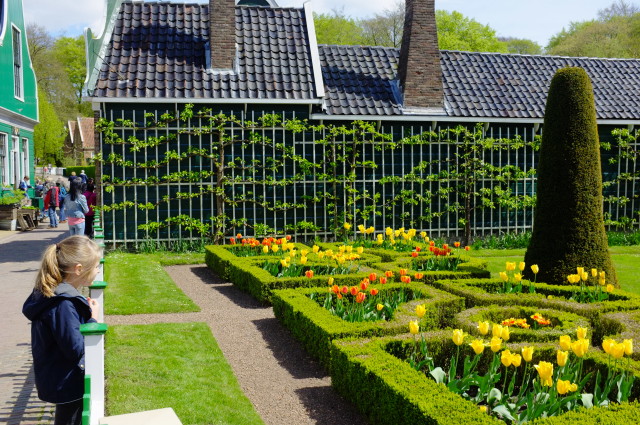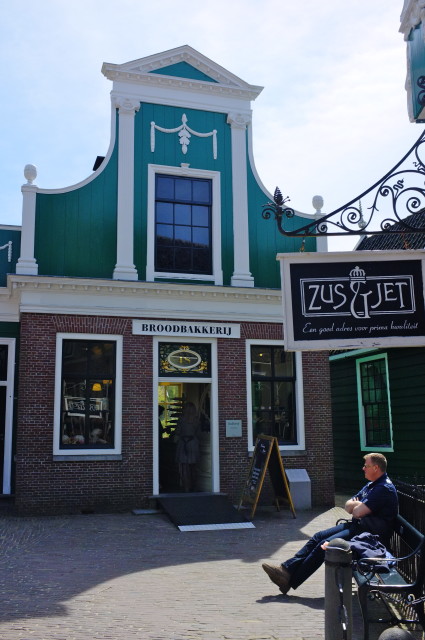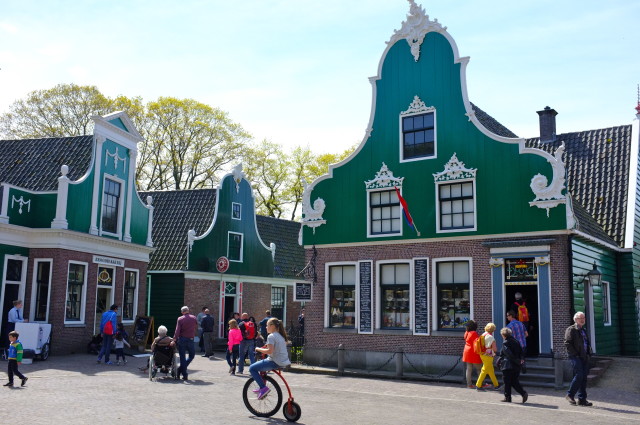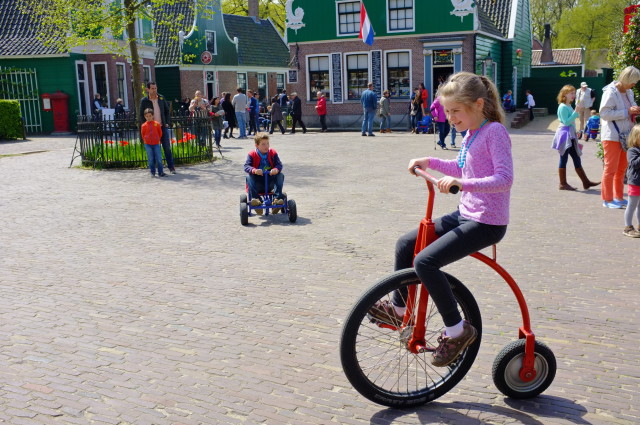 They had these old fashioned bikes for kids to try out. Quinnie loved it!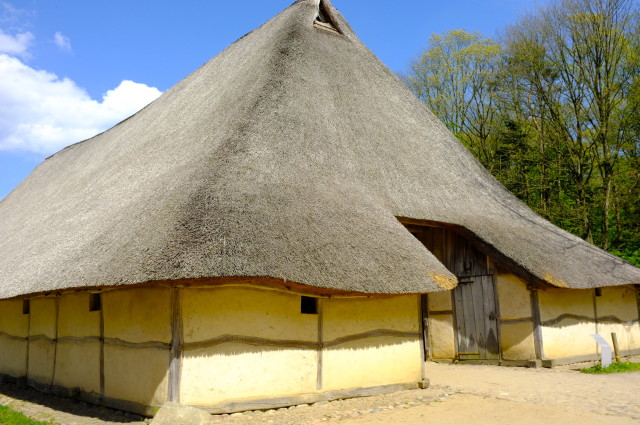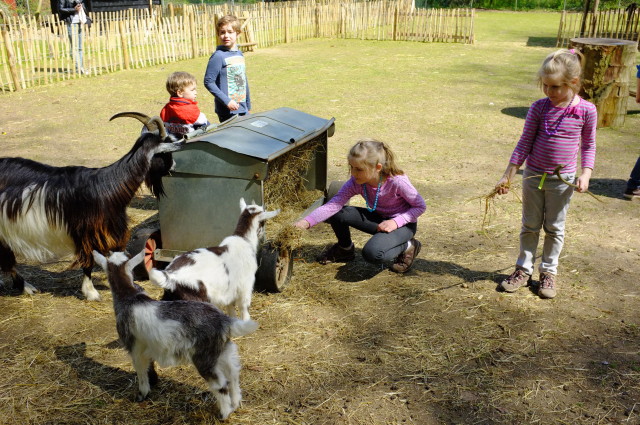 The girls spent a LONG time with the animals (no surprise there!).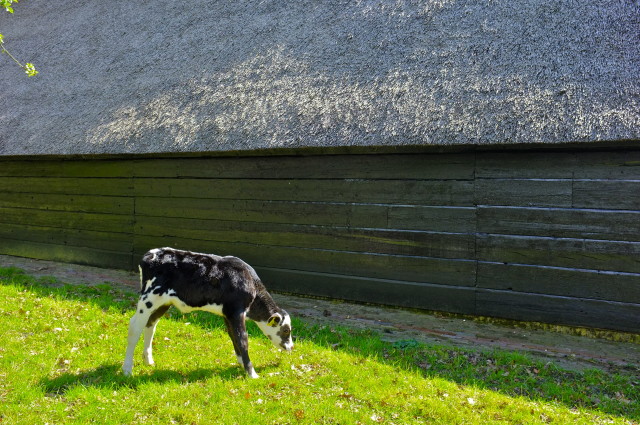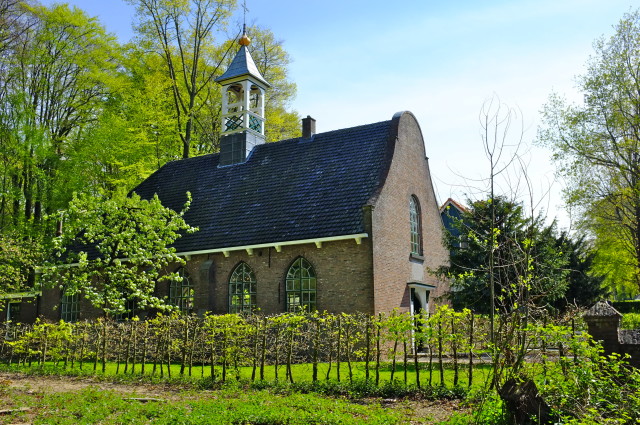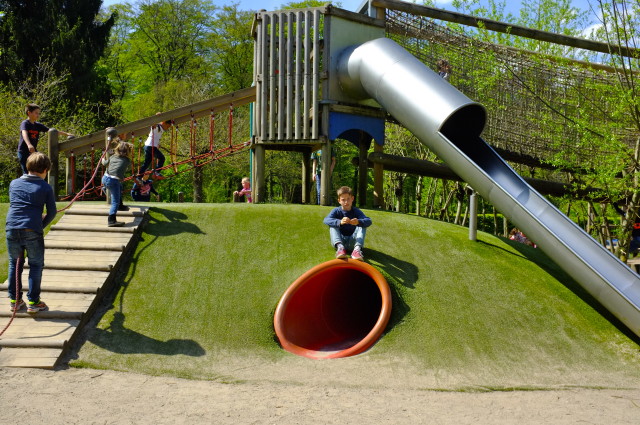 There was a great playground…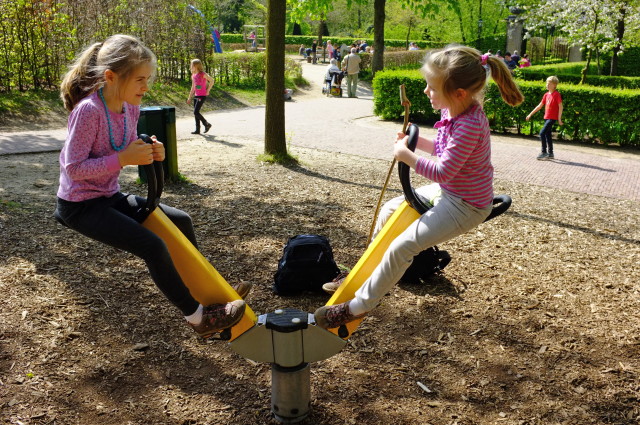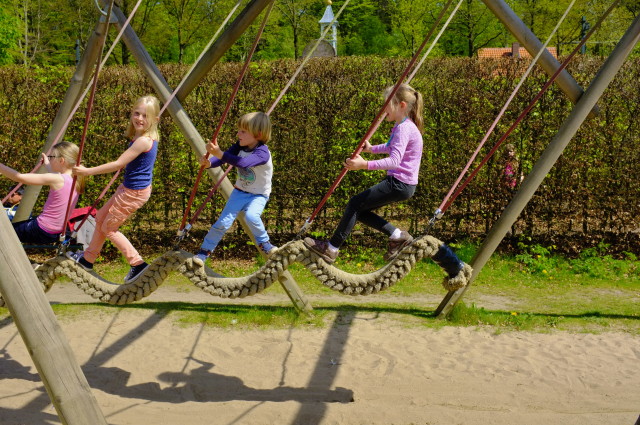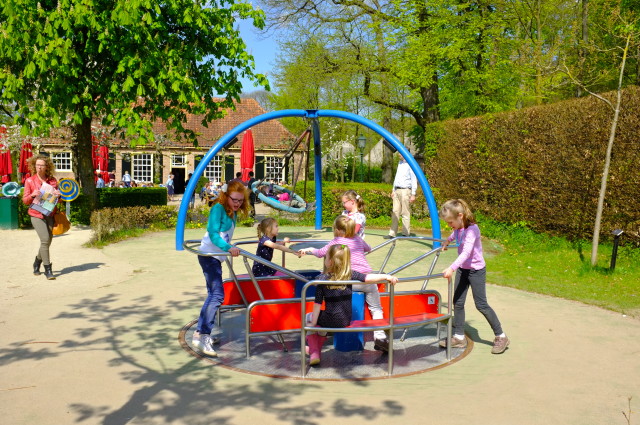 cool spinner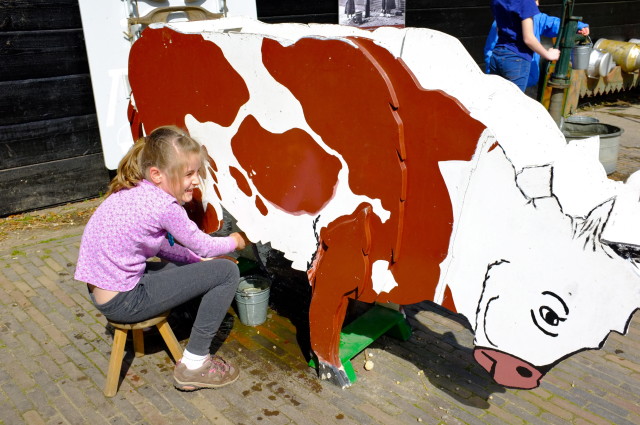 Quinnie milking a cow (water squirts out)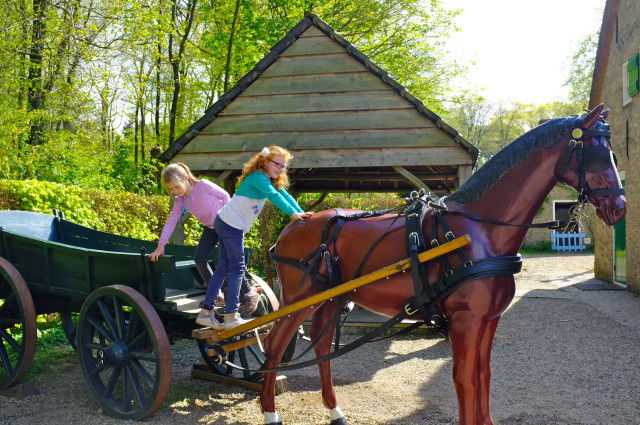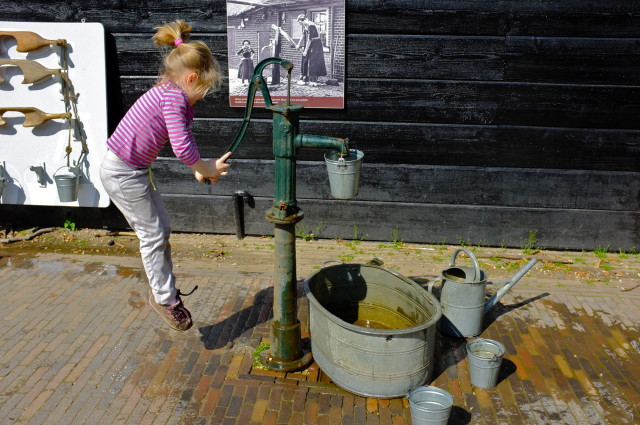 Put your back into it girl! (she cracks me up)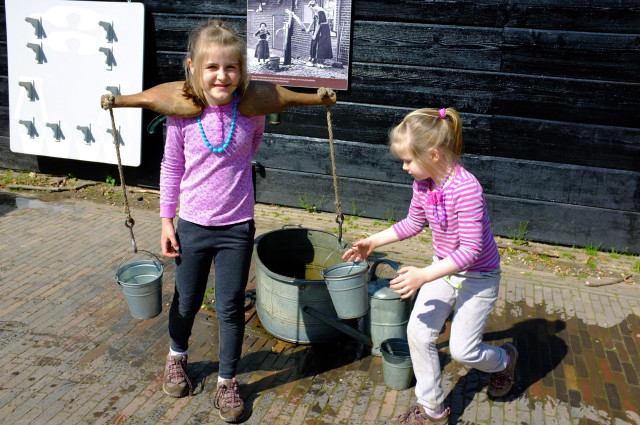 I didn't know they were so into manual labor- I'll have to put them to work at home!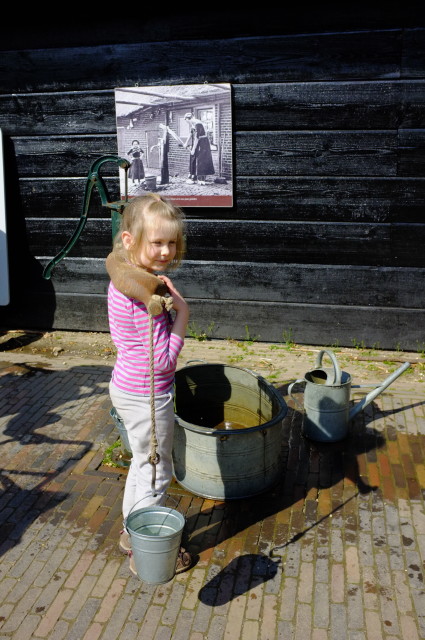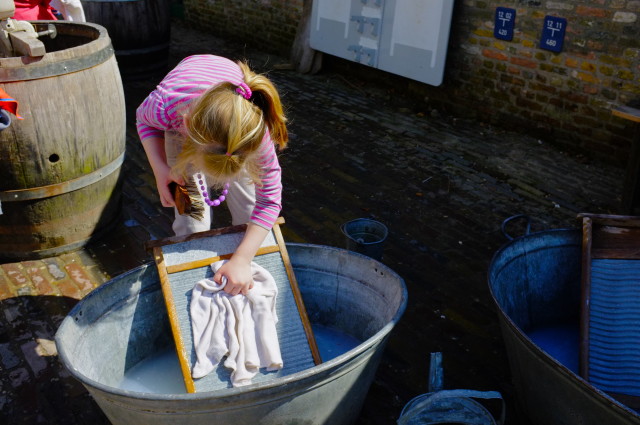 scrubbing laundry again- she loves it (lol)!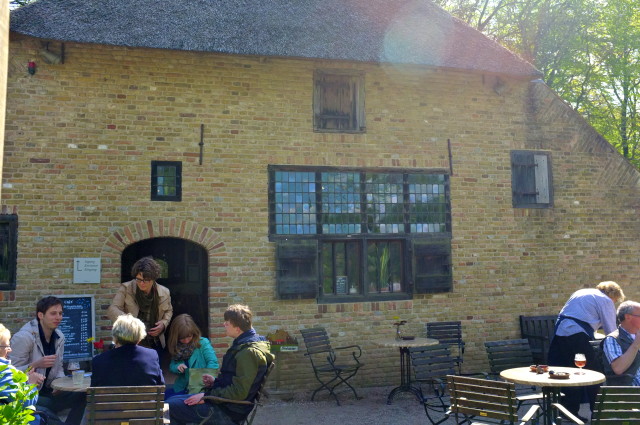 café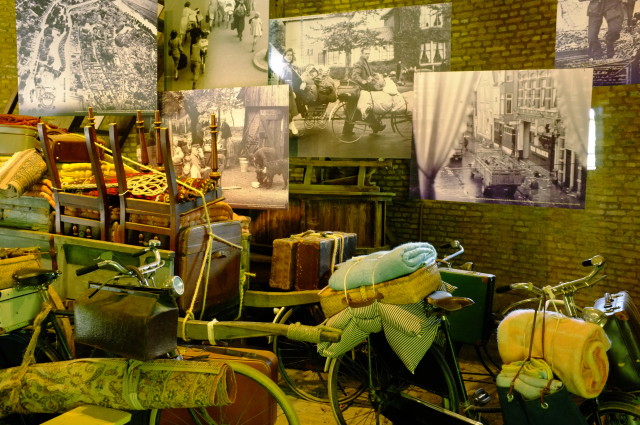 Inside one of the windmills they had an exhibition about Arnhem during WW2, and the mass exodus.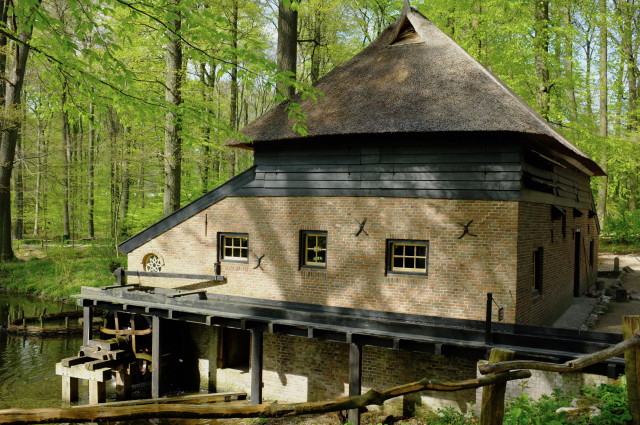 paper mill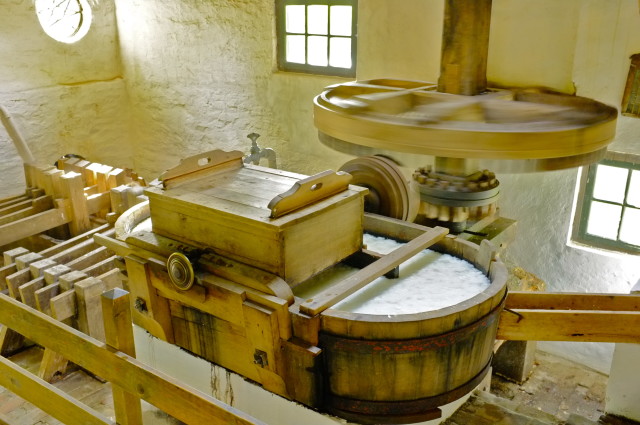 inside the paper mill (watching paper being made)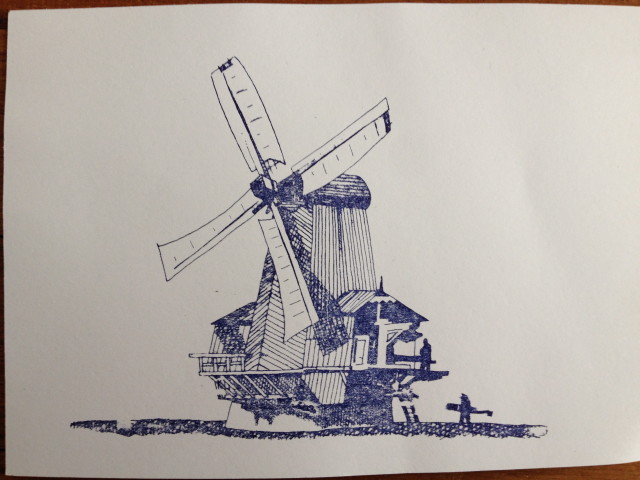 Next to the paper mill was an old fashioned printer's shop where the girls printed their own windmill postcards (above)!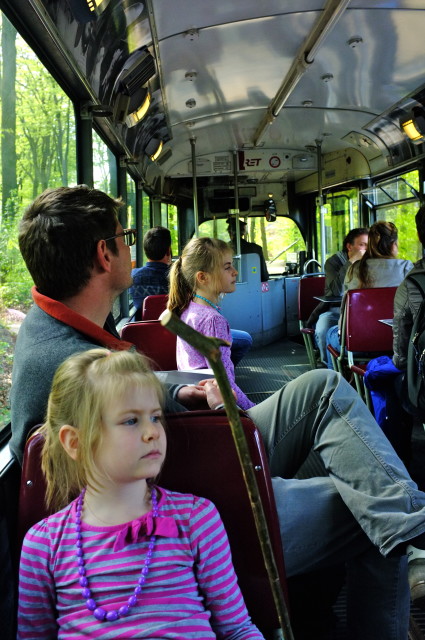 We took the vintage train back to the parking lot. We were pretty tired by this point but had a great day!
Here's more info on the Netherlands Open Air Museum…