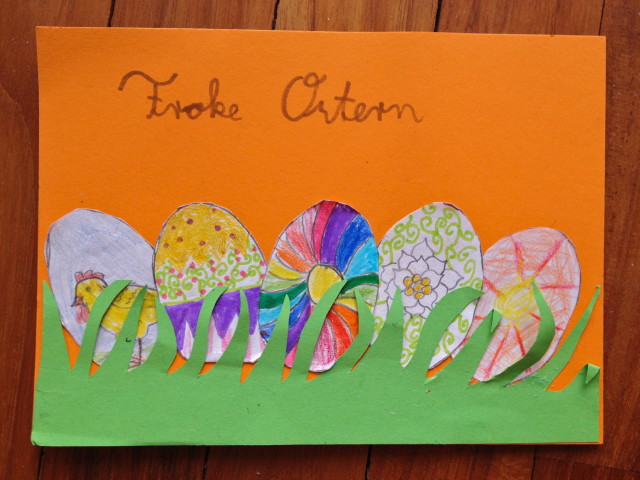 Easter card from Quinnie…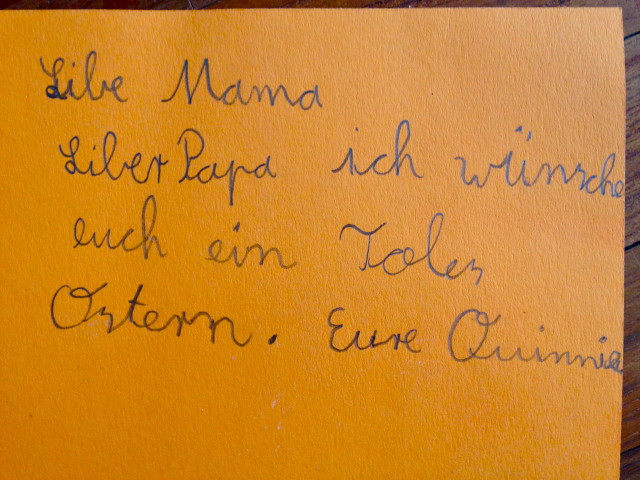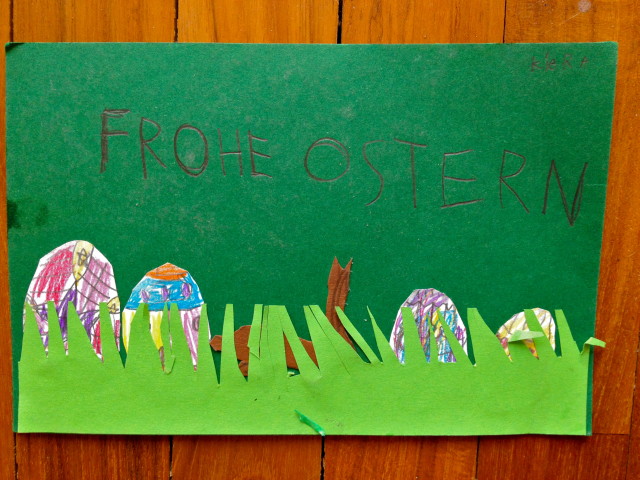 Kiera's card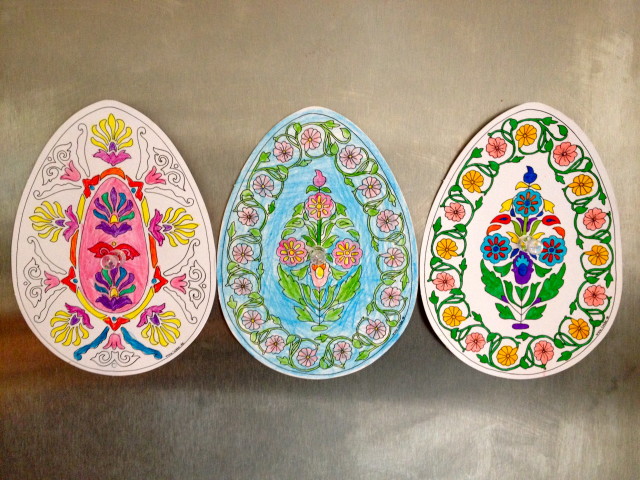 some of their Easter art…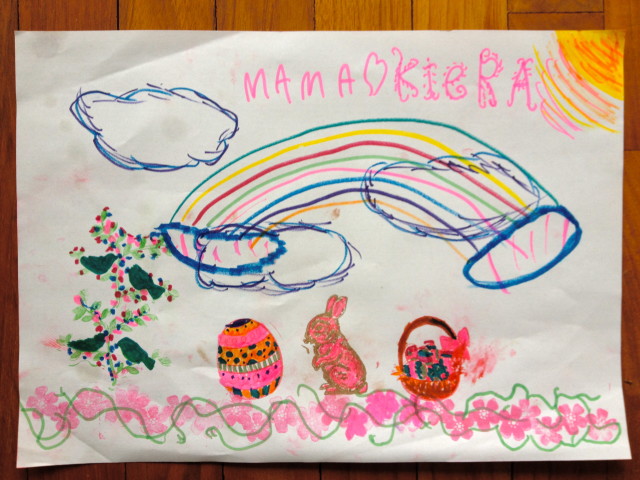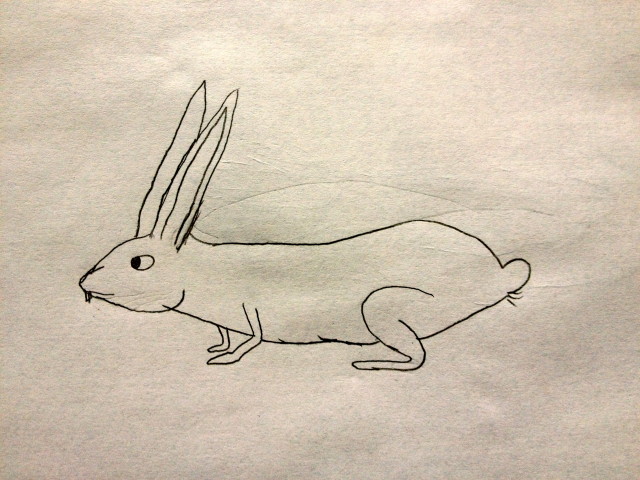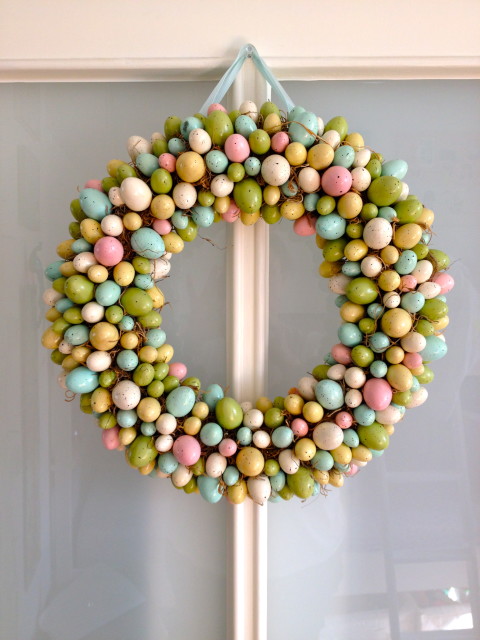 The girls decorated their room by themselves this year. I took lots of pics of that and also of them coloring Easter eggs, but can't find them anywhere. I've never lost photos like that before- I have no idea where they went. Ugh!
Easter window decals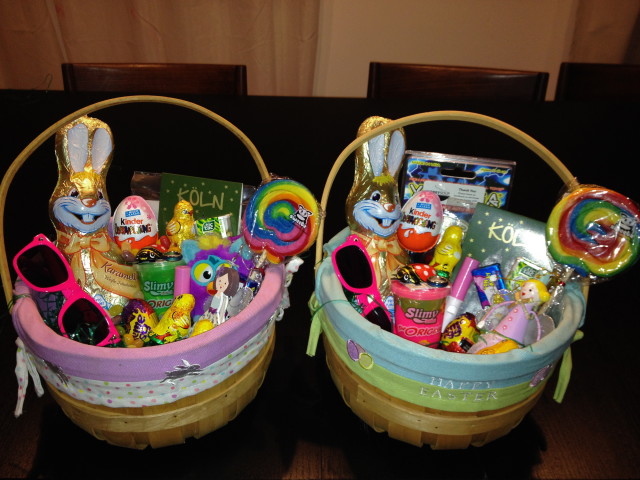 The Easter bunny came (even though we forgot to put out carrots for him)!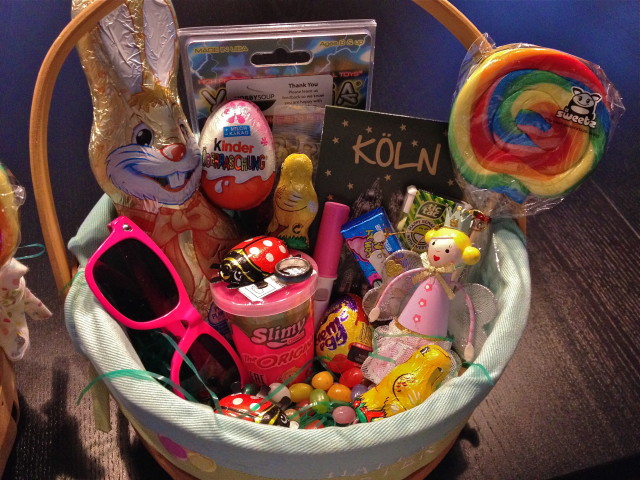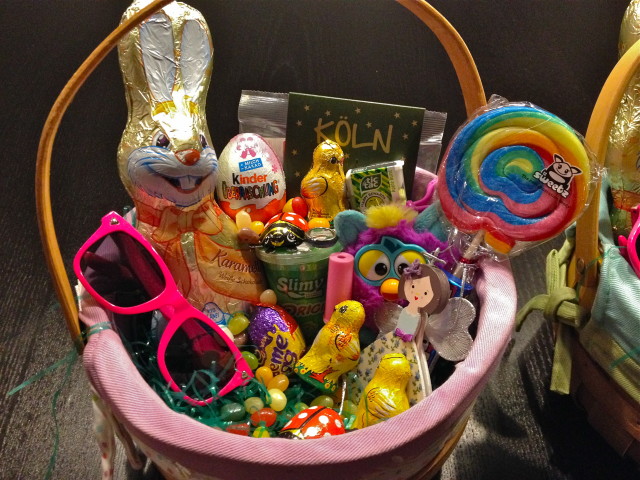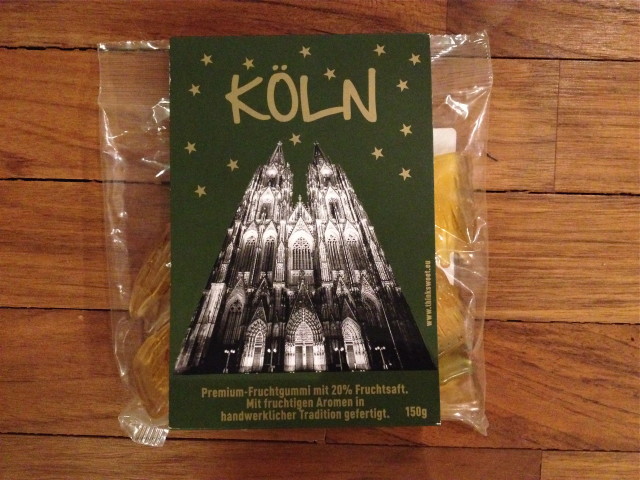 He left the girls these cool Kölner Dom gummy candies..
and ornaments..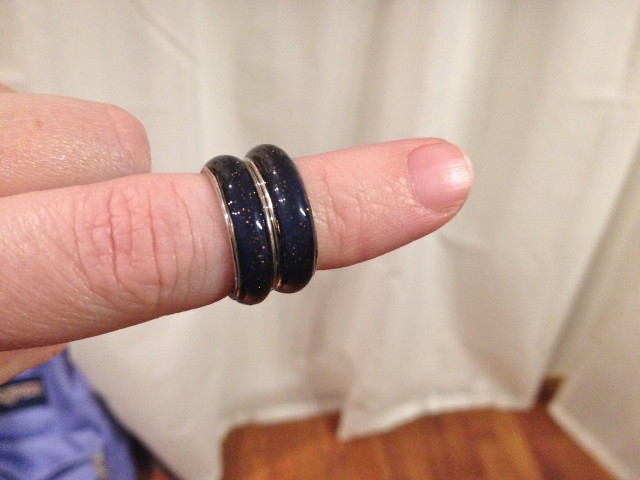 sparkle mood rings..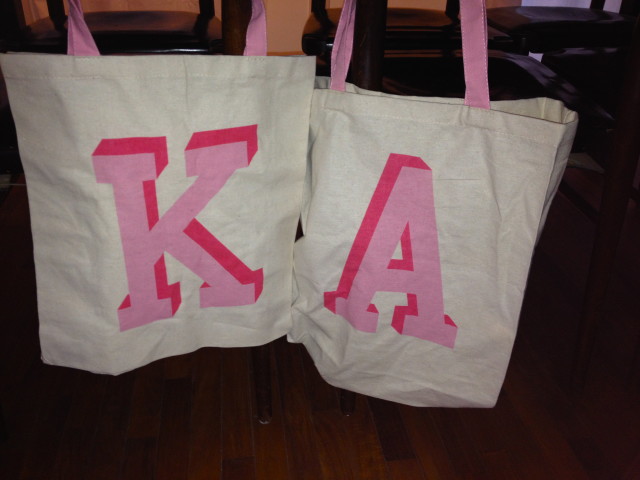 and initial tote bags for school and sleepovers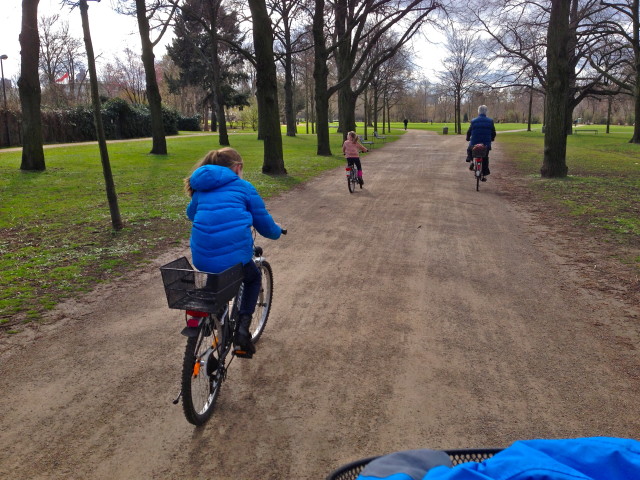 I was sick over Easter, so Simon and Opa had a fun day with the girls. They rode their bikes to the Stadtwald to visit the animals…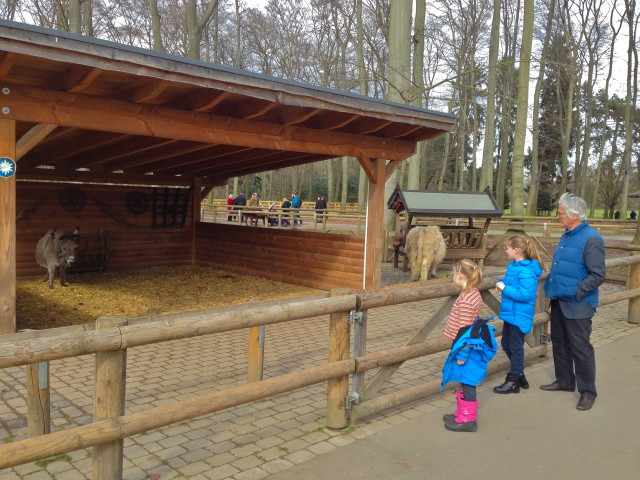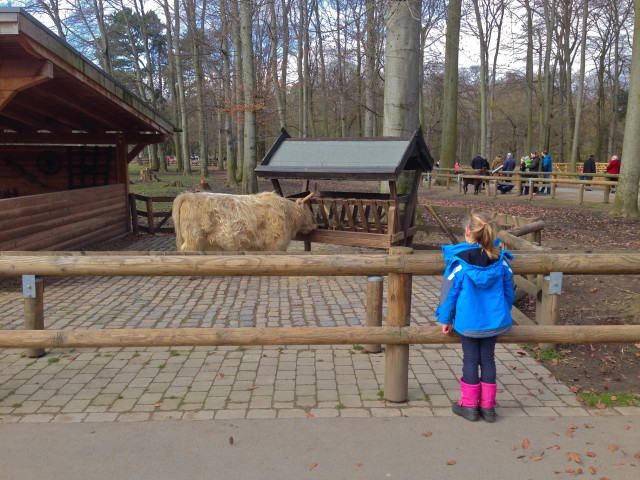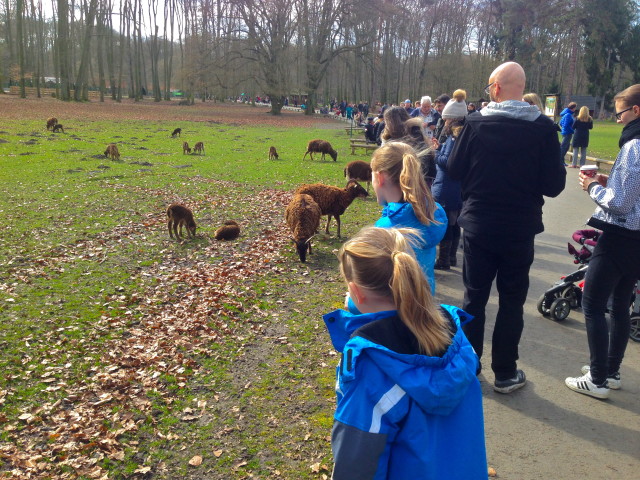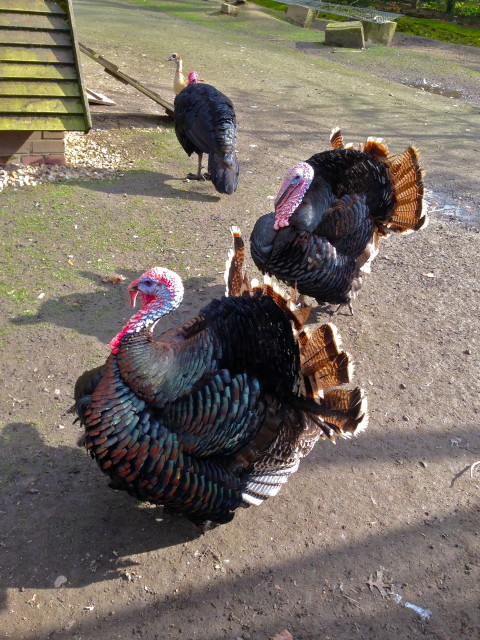 Turkeys at Easter! This is the first time the girls have seen a turkey since we moved to Germany. They're rare here- you can't even find turkey meat at the deli counter!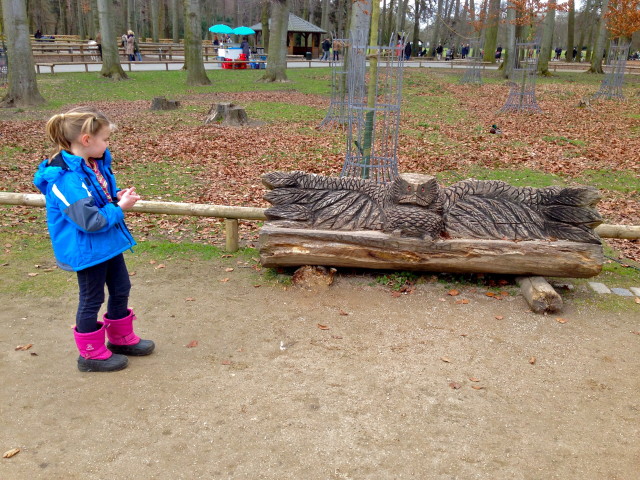 cool owl bench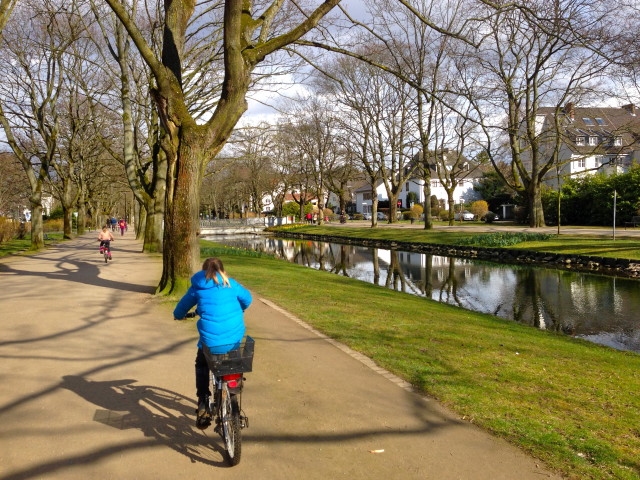 off to Tante Ruth's place to feed the guinea pigs (she was away on vacation)..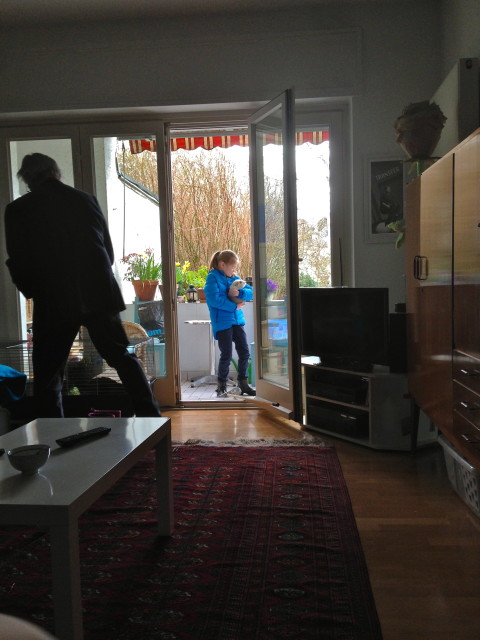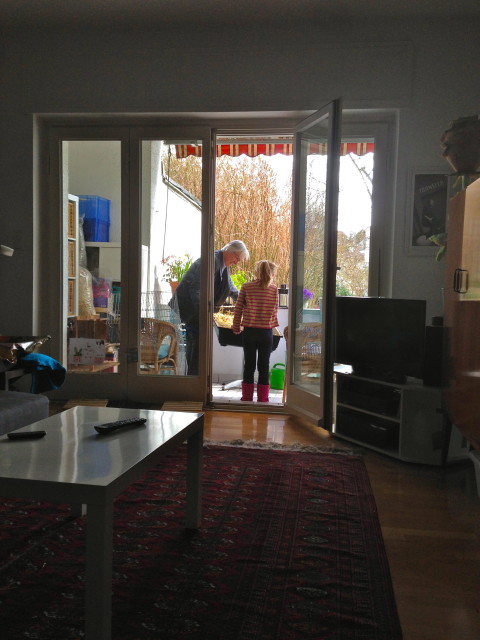 They girls love those guinea pigs so much that they don't even mind cleaning out the dirty cage!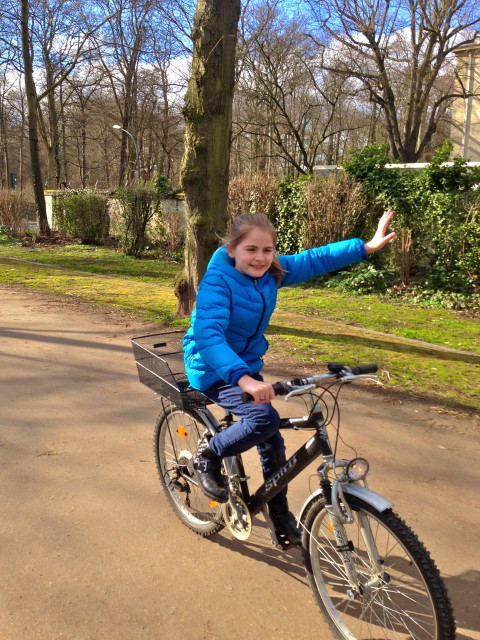 off to Oma and Opa's house for a yummy Easter dinner (and another Easter basket!)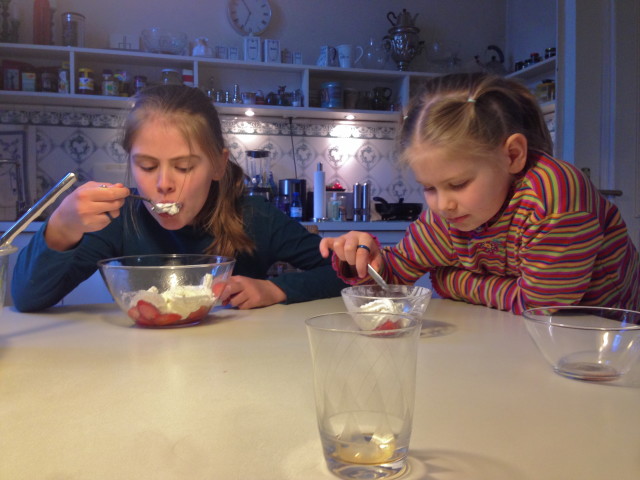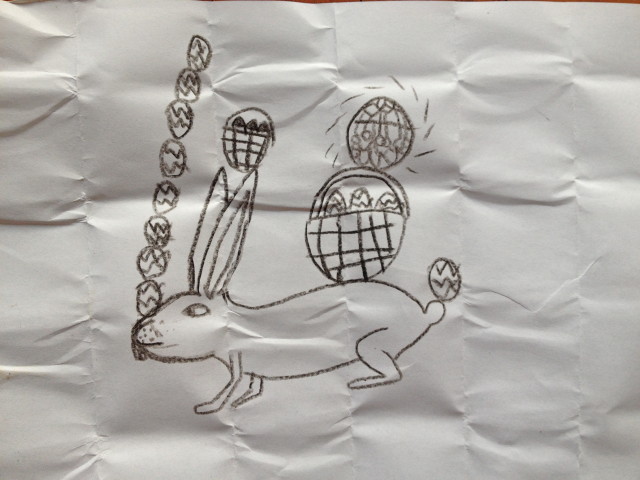 Hope you all had a wonderful Easter!