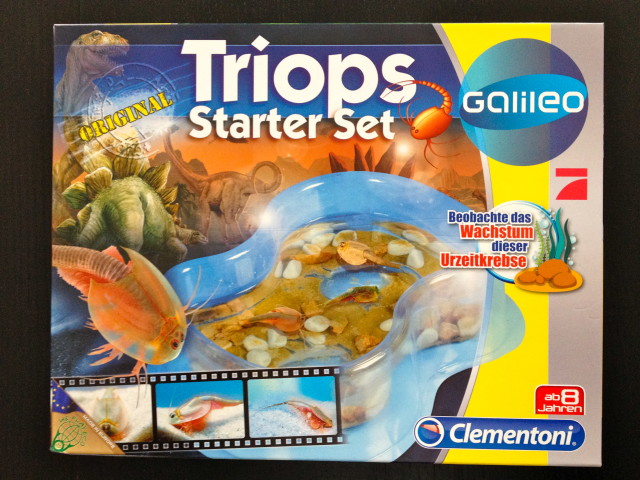 When we were shopping at Kaufland (Germany's version of Walmart), the girls saw this Triops starter set in the toy department. They really wanted it, and since they hardly ever ask for anything, we obliged. They were SO EXCITED to finally have a pet (LoL!).
Quinnie and Kiera are the biggest animal lovers I know, so I feel especially guilty that we won't let them have a pet. There are many reasons for this. First of all, we don't feel like we can handle another responsibility right now. We like to travel a lot, and finding someone to take care of our pet while we're away is a big hassle. Plus, our apartment is too small for a dog, and Simon is severely allergic to cats. So maybe Triops is a good solution?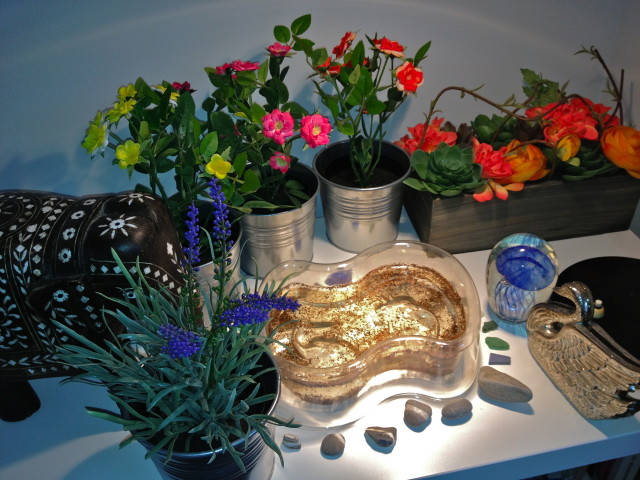 When we got home we followed directions to put the kit together. I think we had to wait a few days for them to hatch (under the lamp).  The girls would race home from school every day to see if they'd hatched yet.
I love how they gathered other "animals" from around our house to surround the Triops so they wouldn't feel lonely. While they waited, they drew many Triops pictures (here are just a few)…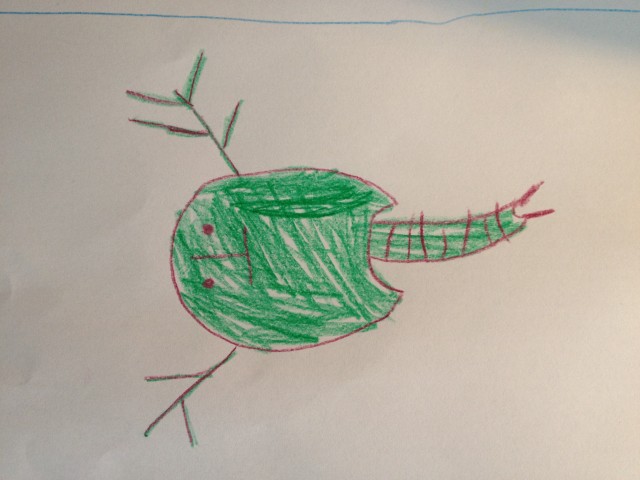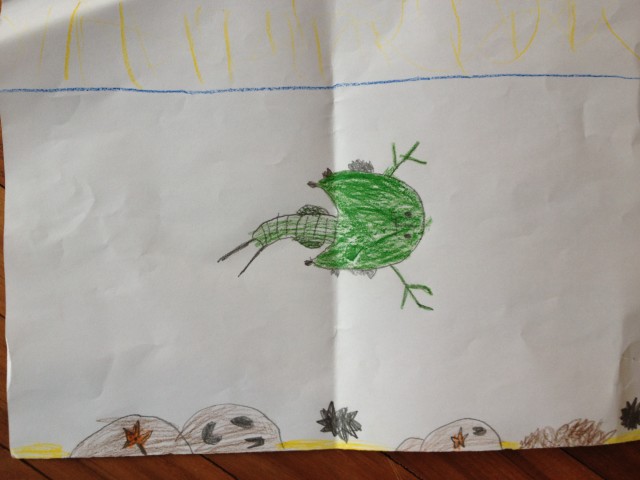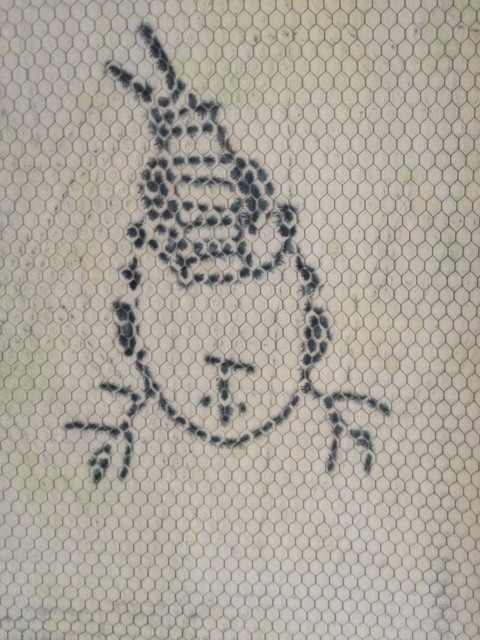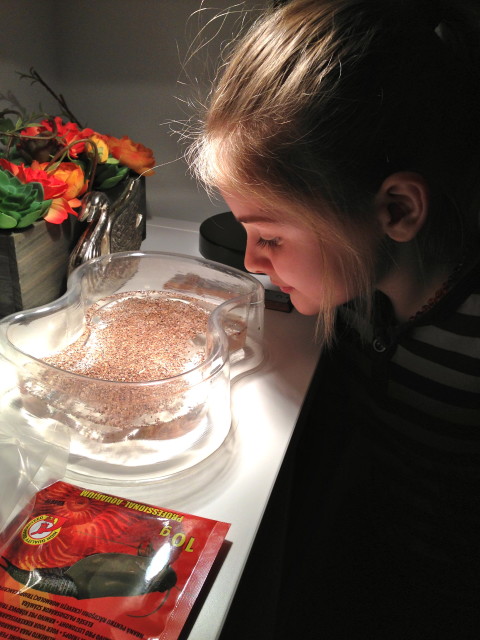 When the Triops finally hatched (they are tiny), the girls were THRILLED. I thought they'd get bored with them after a few days, but two weeks later they were still excited about them.
That is, until Papa shut off the overhead lamp (it was bothering him that the light had been on for two weeks straight). Of course, all of the Triops died. The girls were NOT happy with Papa (which rarely ever happens).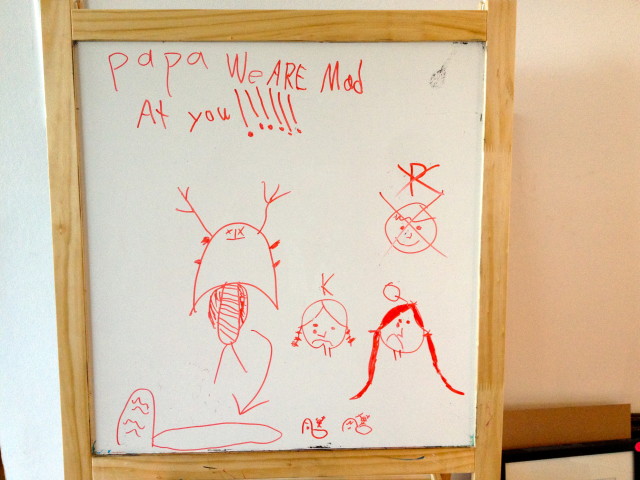 They were so upset they had to draw it. I especially love the drawing of the Triops with dead eyes and an arrow pointing to a grave. And the drawing of both of them with sad faces, and the big X over the drawing of Papa (LOL!).
Girls, I hope you can forgive us someday for never letting you have a real pet. You certainly deserve to have one!