All 4 cousins had a great time together last summer, but it has to be mentioned- the incredible friendship/ bond between Quinnie and Audrey. They are fairly close in age, so they had lots in common. Quinnie hung on every word Audrey said. She looks up to her like a big sister. They were stuck together like glue from Day 1, and were always goofing around and giggling about something. It was really wonderful to see.
They would always insist on pairing up for the numerous contests we had (sand castle building/ fairy house building, scavenger hunts, etc.). Their team name was always Team Wolf. Of course that meant that Madeline was always paired up with Kiera, but she was always really sweet and patient with her. Thanks Madeline!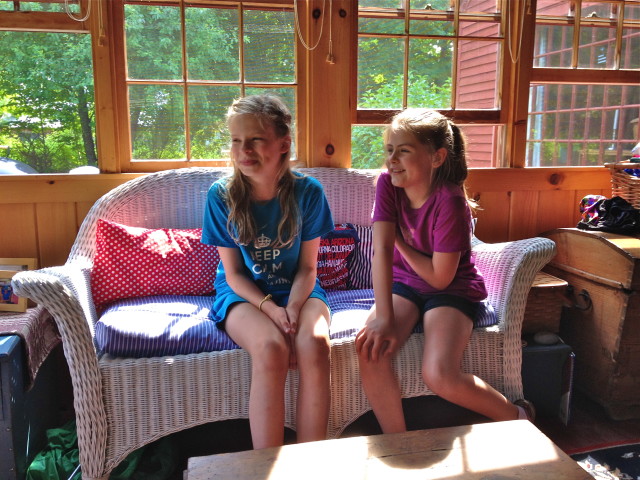 a few pics of Team Wolf…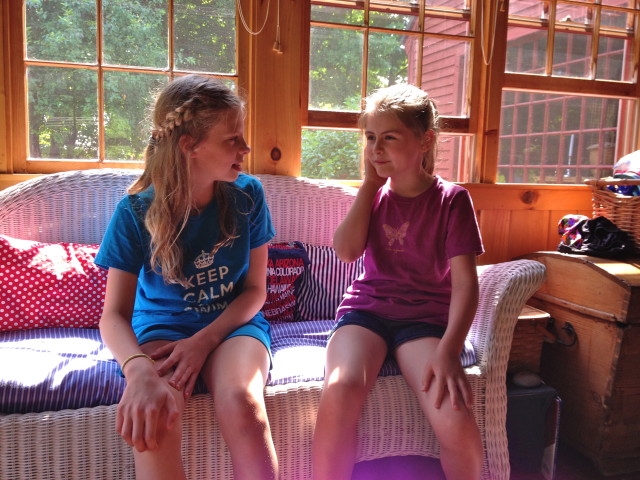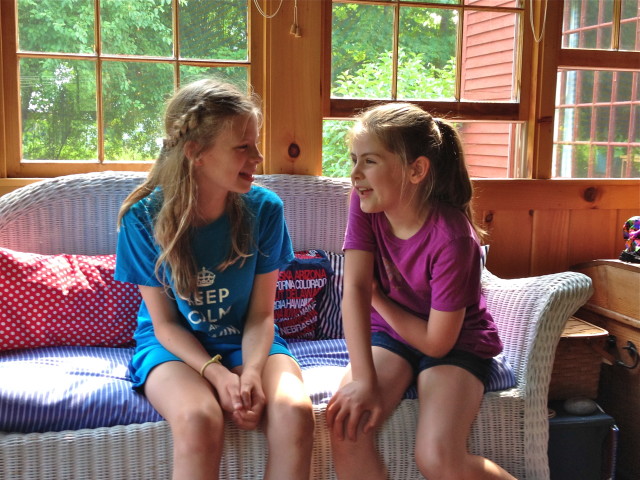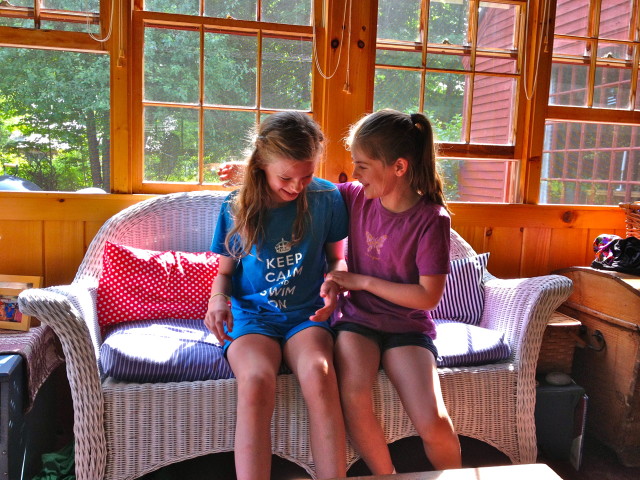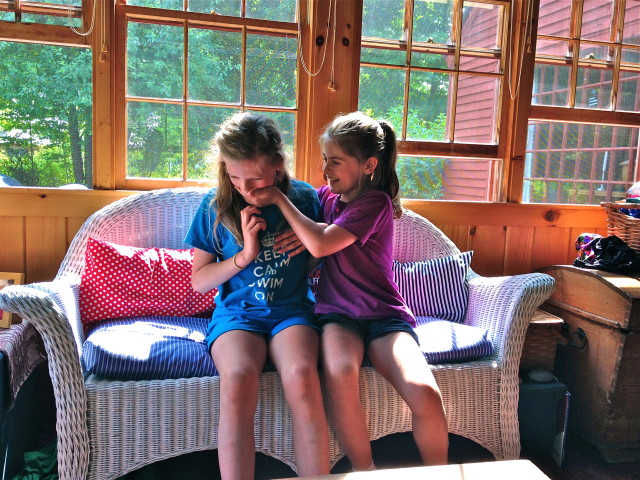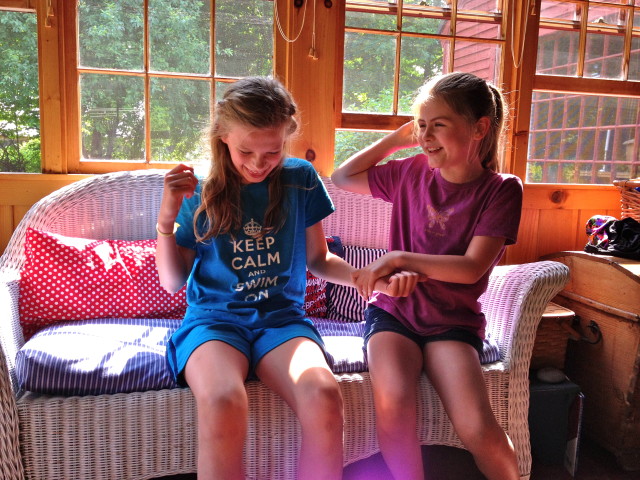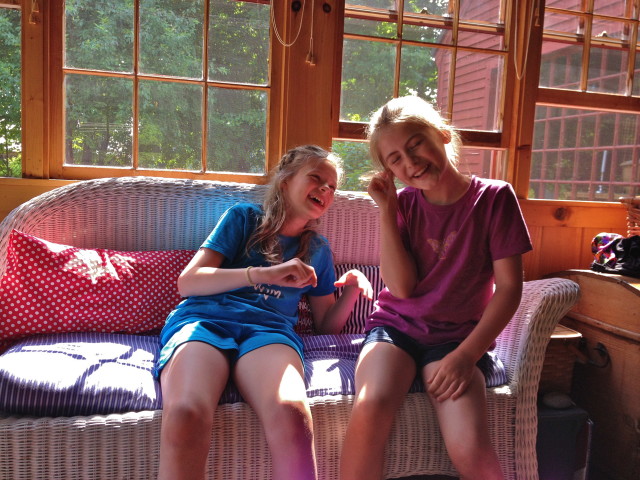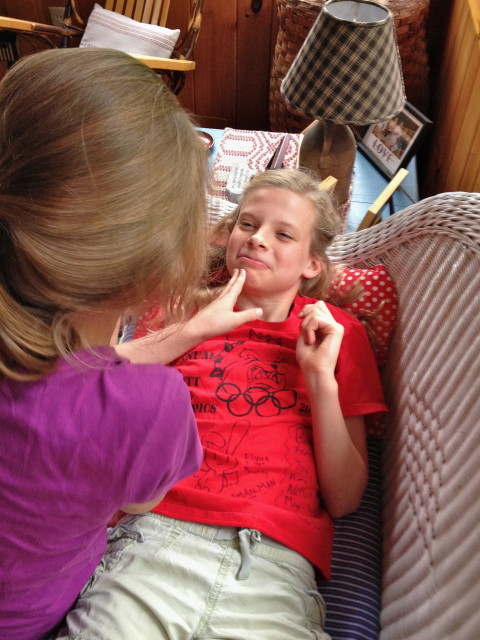 doing each others make-up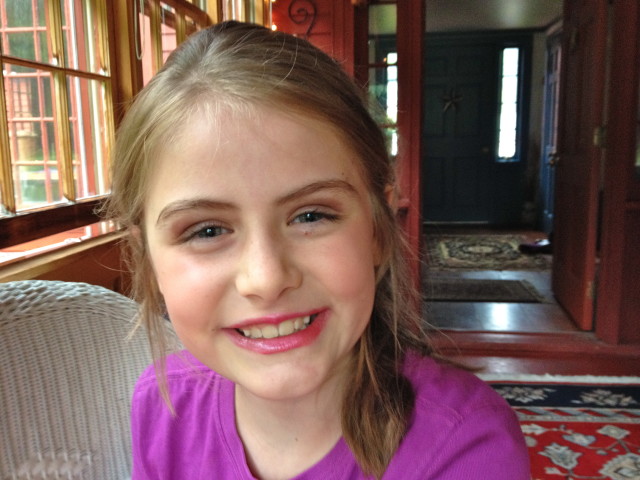 lol!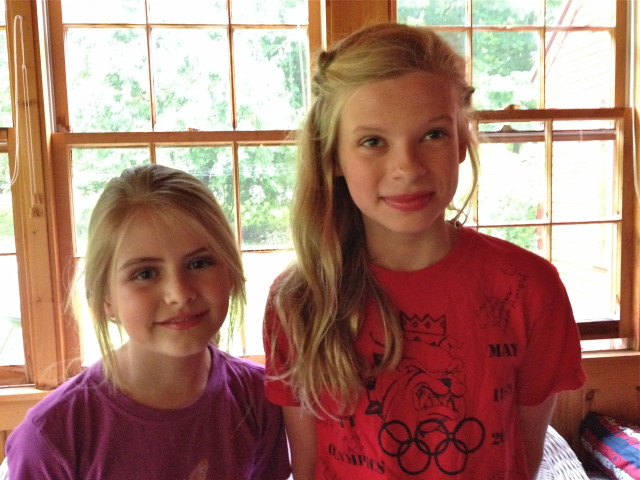 See what I mean? Stuck like glue. Long live Team Wolf!!