It was so nice to be able to celebrate the 4th of July, in America, with other Americans! There's nothing like living as an expat in another country to make you feel especially patriotic when you're back home. The girls' school vacation schedule lined up perfectly so that we could fly to the States right before the 4th. This year, they get out of school later, so we'll be in Germany for the 4th- so I'm glad we all got to celebrate last year.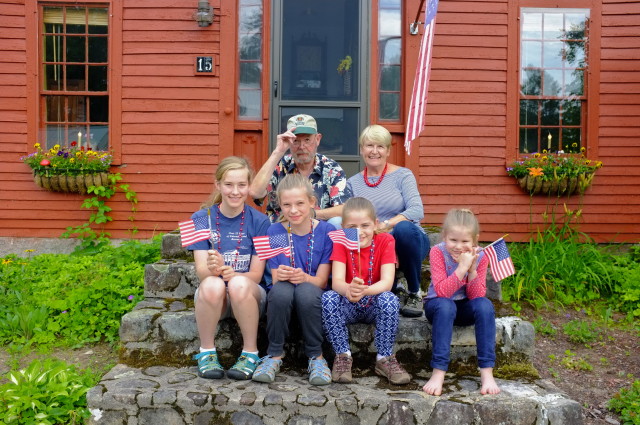 Grandma and Grandpa with all four of their Grandchildren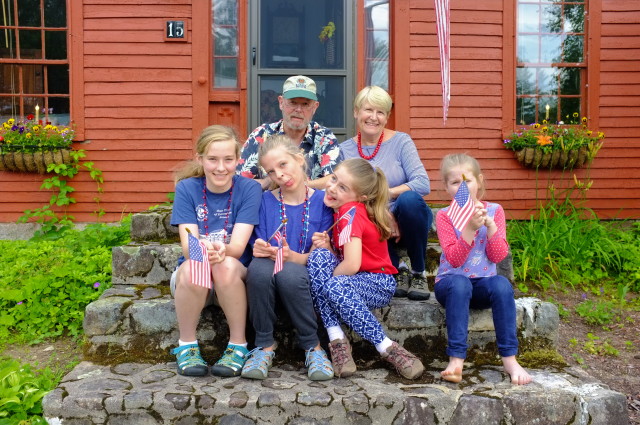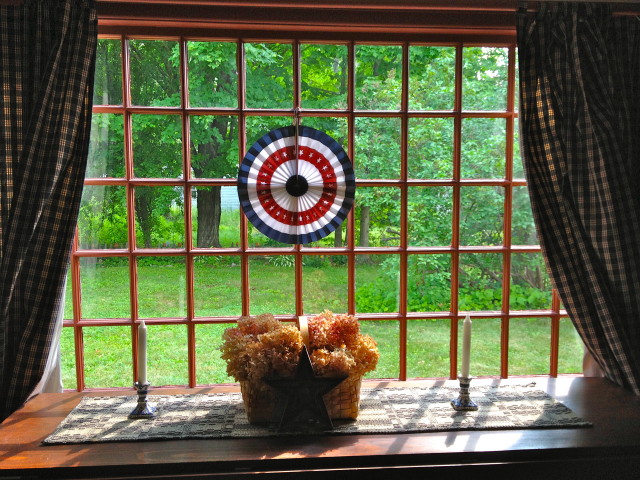 Grandma (of course) had the house beautifully decorated. She had the girls decorate the front yard…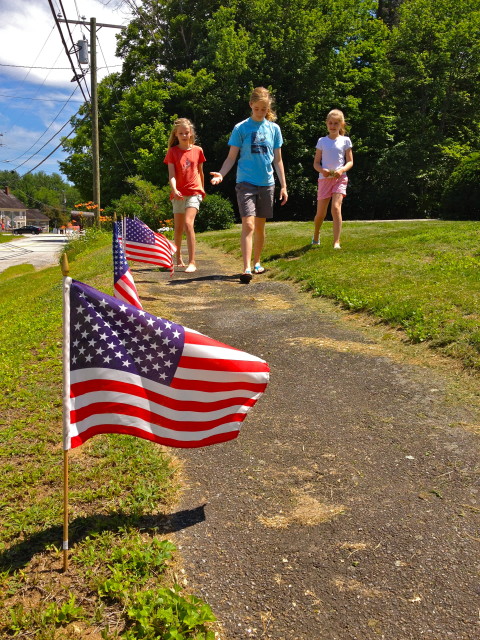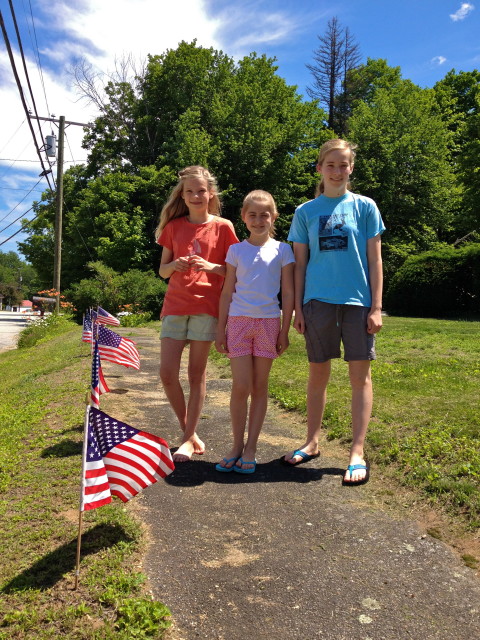 Kiera LOVED these flags and played with them throughout the whole vacation. We kept finding them in random places all over the house..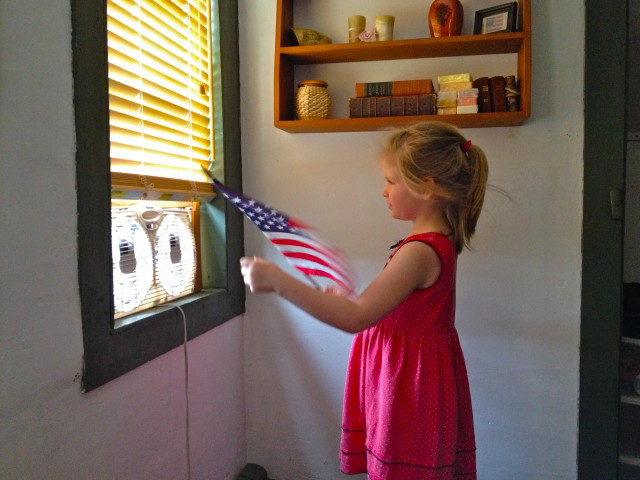 Grandma organized a treasure hunt all over the property…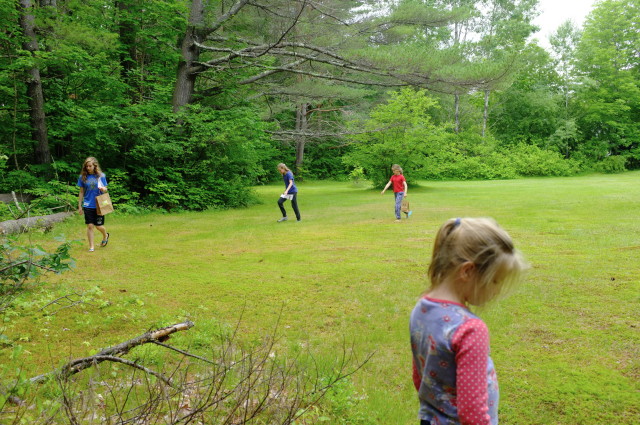 looking for treasure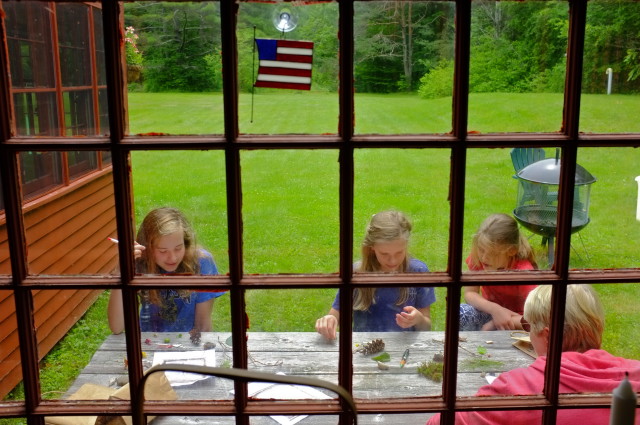 going over their finds..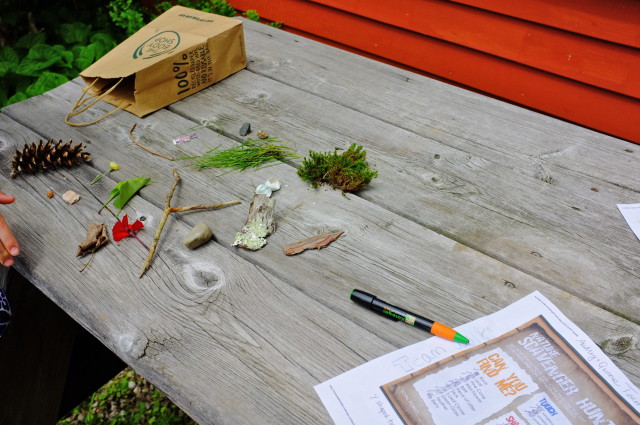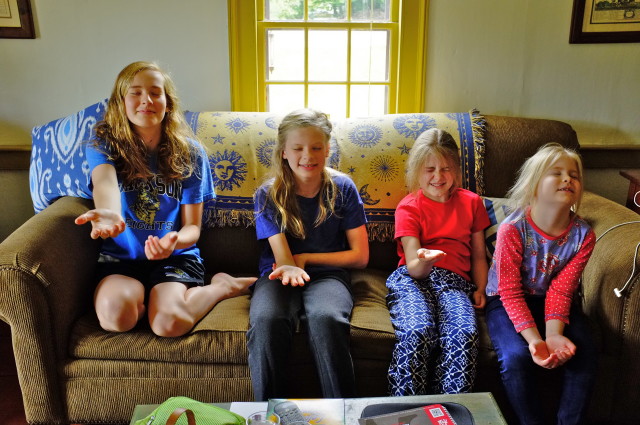 closing their eyes for their secret prize after the treasure hunt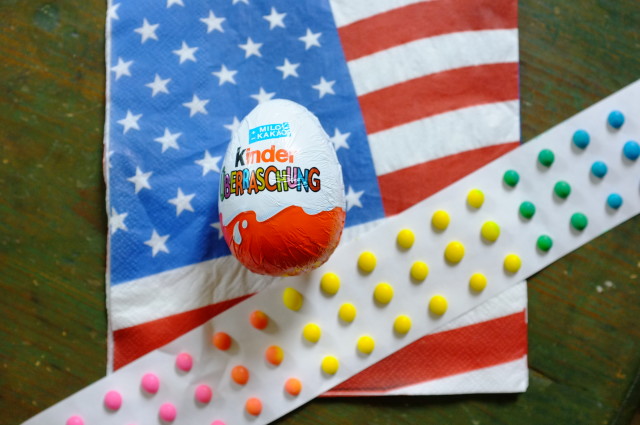 An American/ German prize 🙂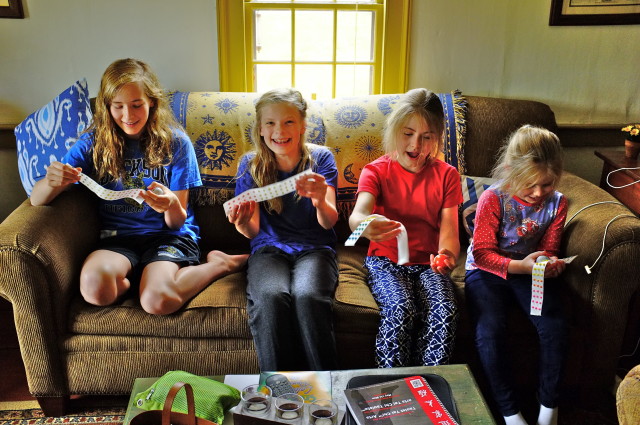 they seemed pretty happy with it..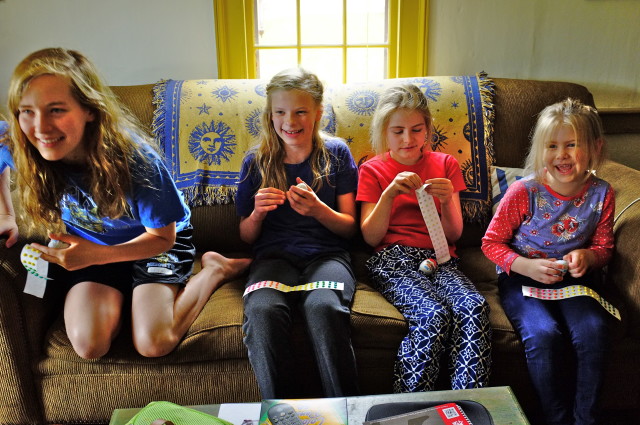 Kiera's face!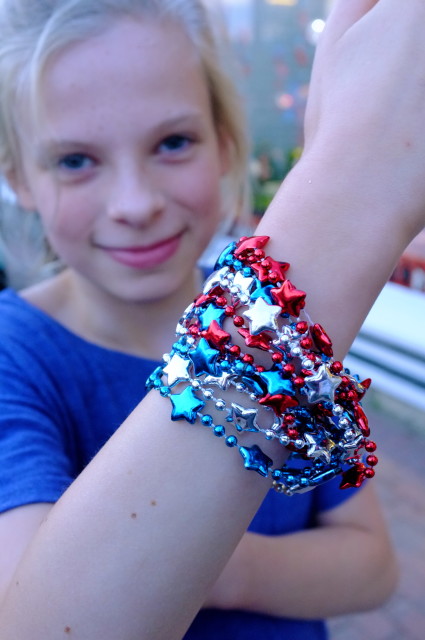 Putting the finishing touches on our red white and blue outfits before heading to North Conway, NH to see the fireworks.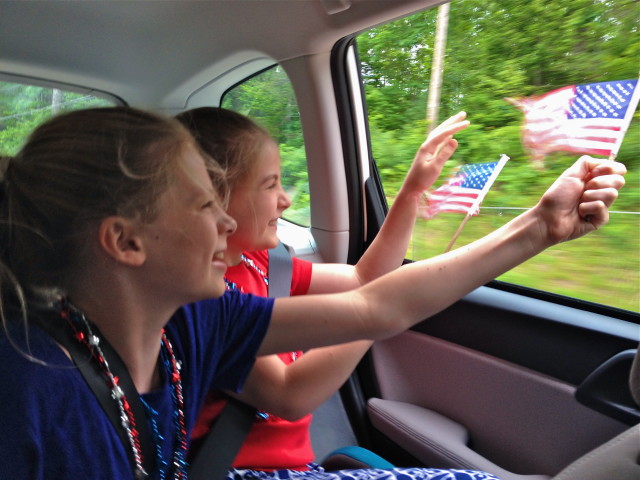 On our way!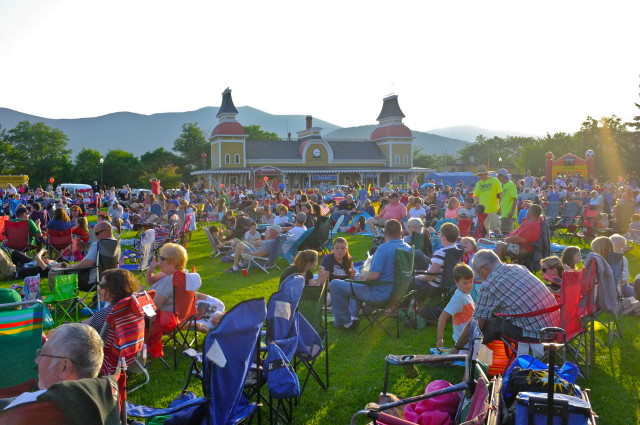 We set our chairs up and then walked around the village until it got dark.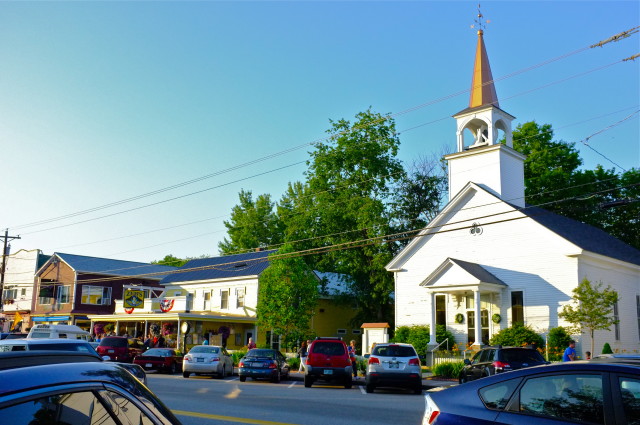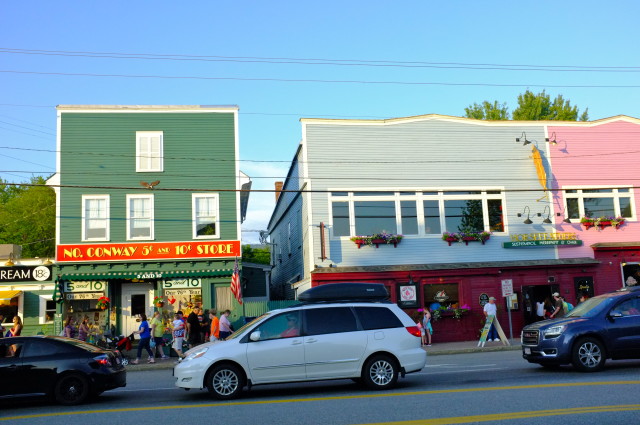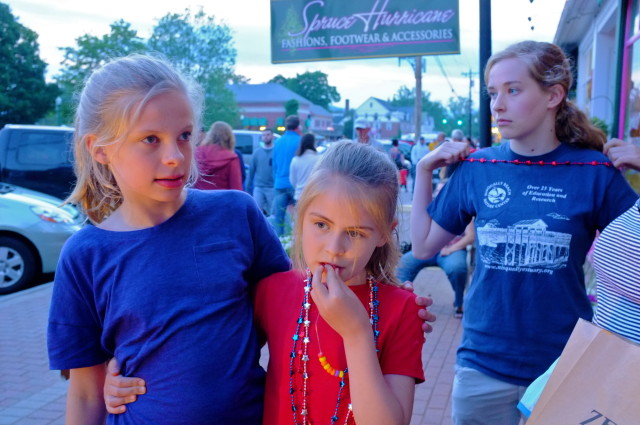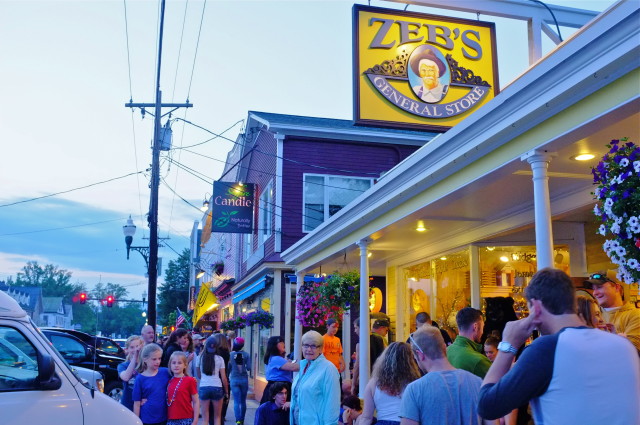 We went into a few stores also (even though it was crazy crowded). Zeb's General Store is one of my favorites. They sell lots of interesting things. Local food and Art, clothing, gifts, books, toys, cards, old fashioned candy, fancy toiletries…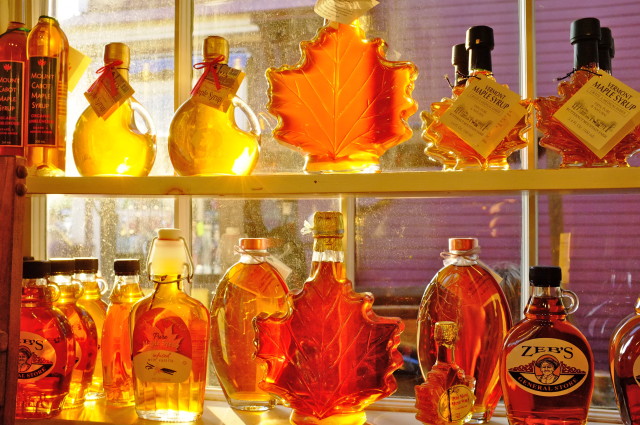 ..and maple syrup, of course! Liquid gold.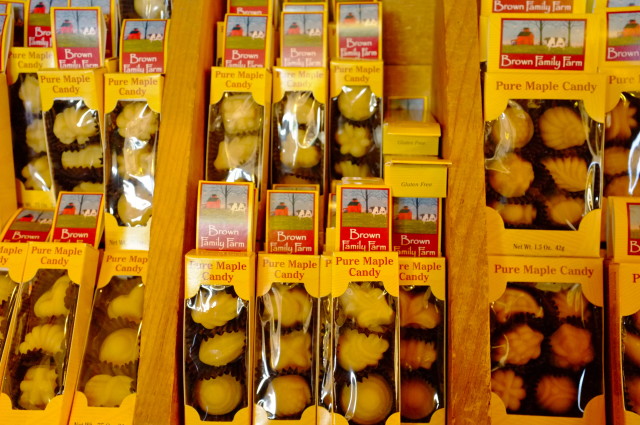 The girls love these maple syrup candies. I always stock up since we can't get them in Germany.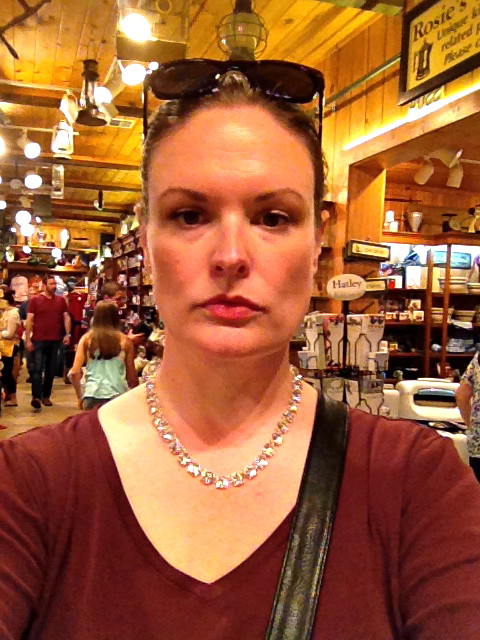 They even sell "fancy" necklaces (I'm really not as mean as I look in this photo).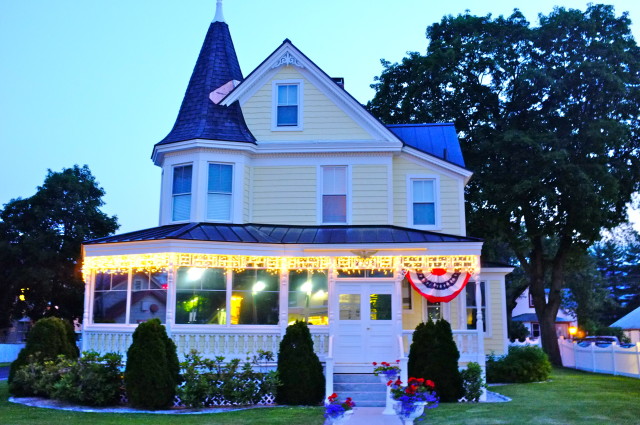 beautiful home in North Conway Village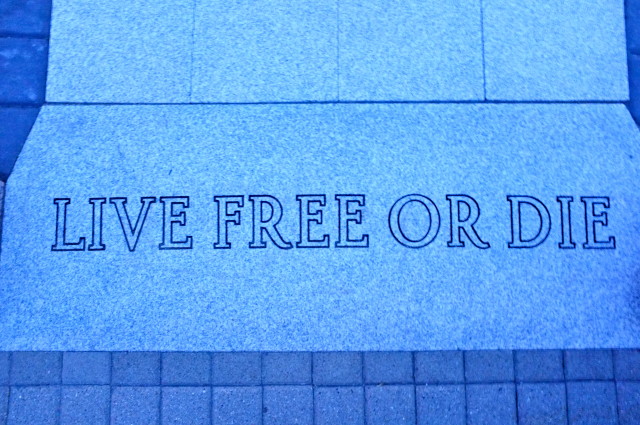 I love this paving stone in front of the house (New Hampshire's motto).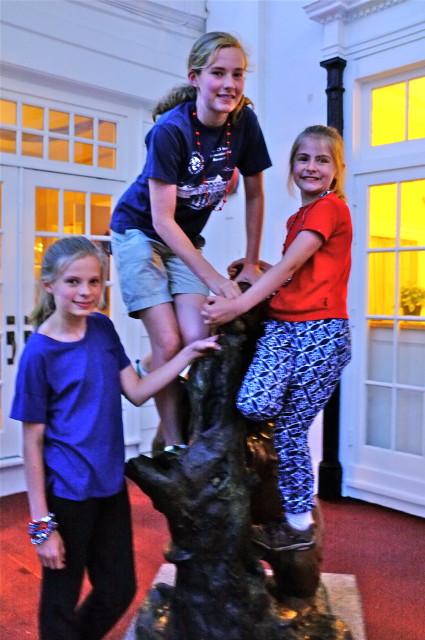 Time to head back to our spot on the field for Fireworks..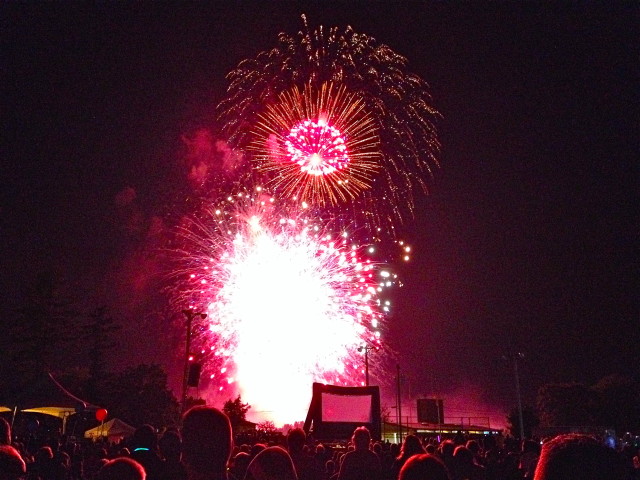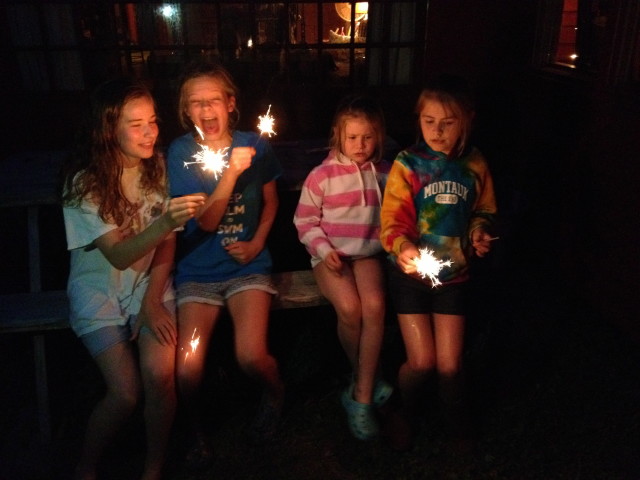 and Sparklers at home!!!