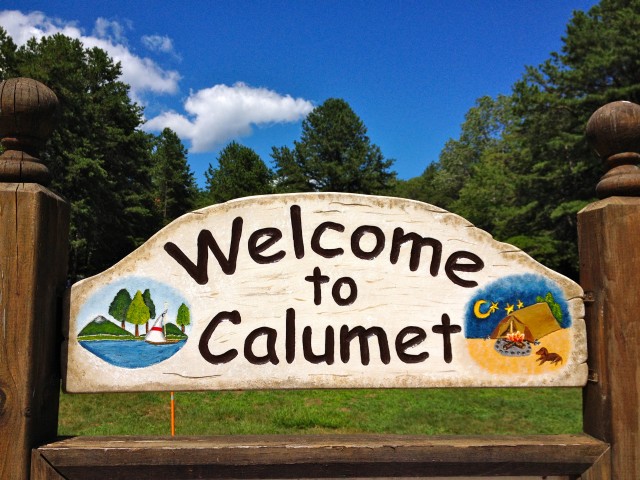 My friend Bethany (Jen's sister) and I have been wanting to get our kids together for years. Our kids are the same ages, and even have similar temperaments. We finally made it happen and it was SO much fun! It was even more special because we met up at Calumet- where Bethany and I (and our siblings) spent so many wonderful summers together.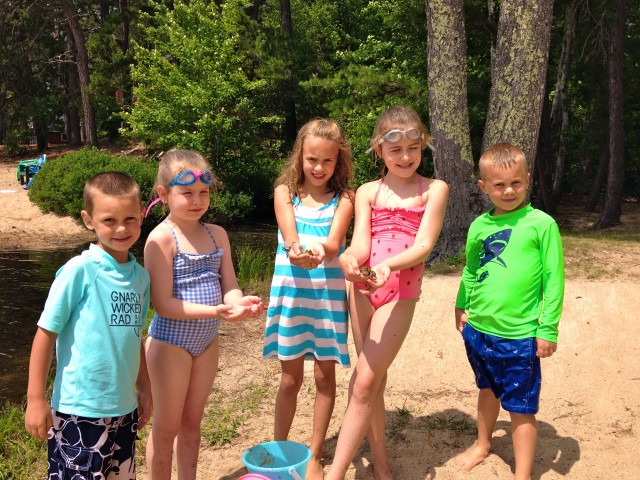 Here's the crew- Cooper, Kiera, Stella, Quinnie, and Sawyer. Bethany's kids love catching frogs also.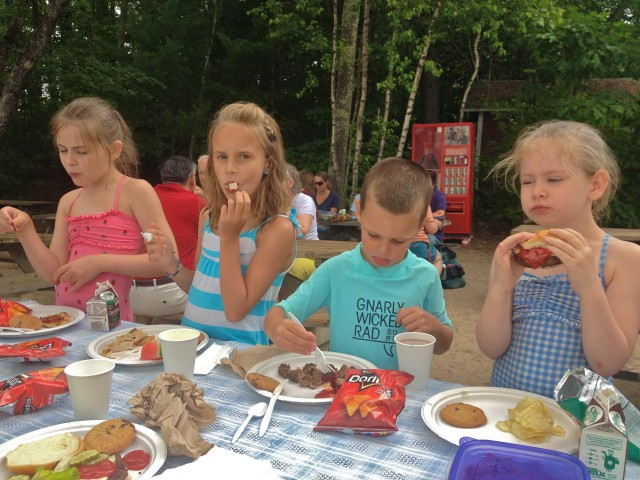 During summer the Family Camping beach has a beach barbeque for lunch every day. Convenient and delicious!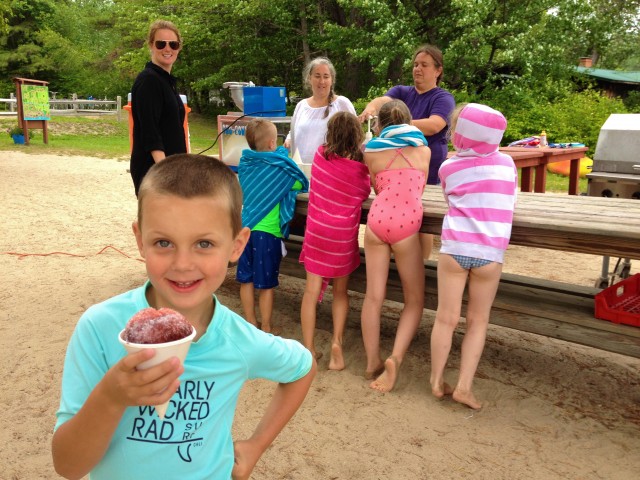 On Tuesdays they even have free snow cones for the kids (huge hit, of course!).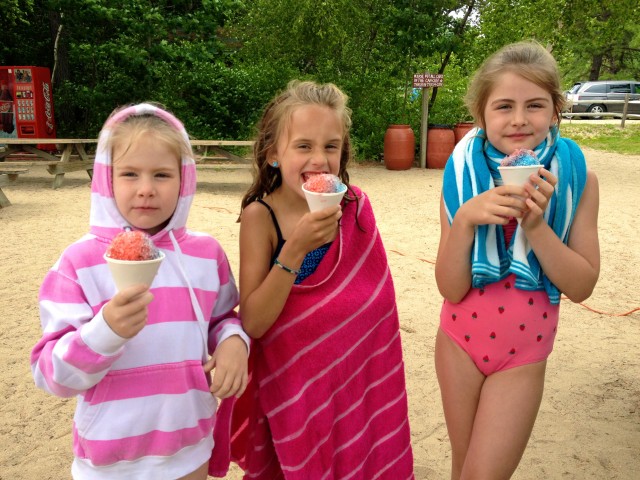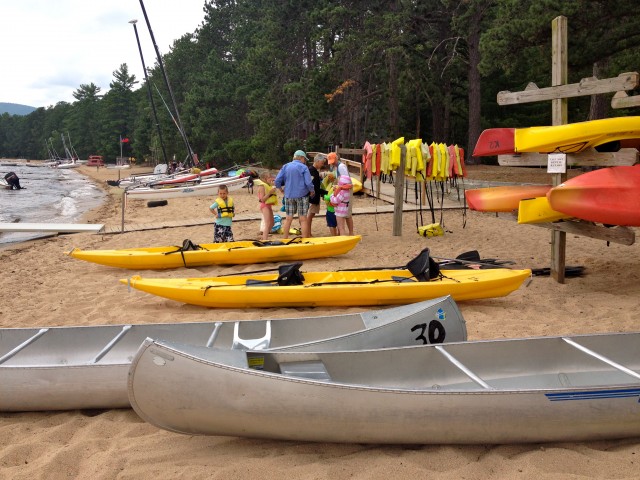 After lunch, we signed up for a pontoon boat ride on Lake Ossipee. Above- both Grandmas helping their Grandkids get life jackets on. So nice to have Grandmas around!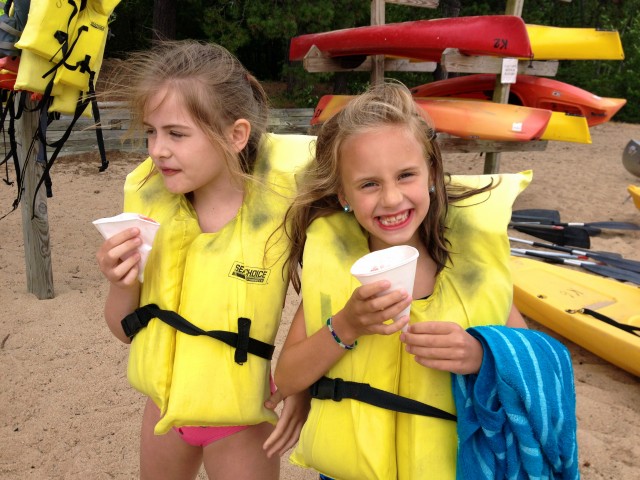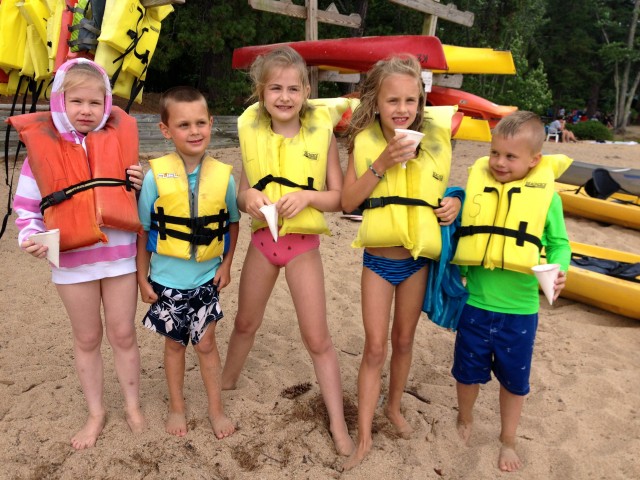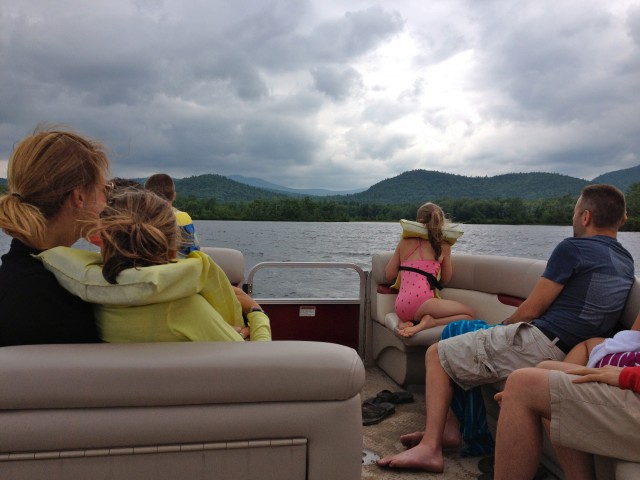 It was an overcast day, but still beautiful. Look at that view!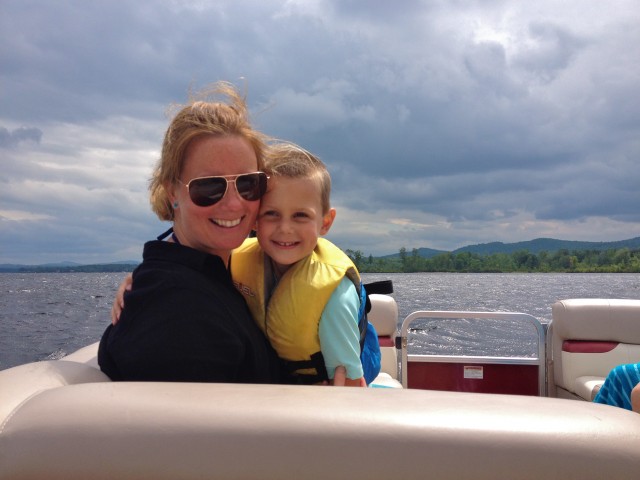 Bethany and Cooper
Marlaine (my Mom), Karen (Bethany's Mom), and their granddaughters. My Mom and Karen met when they were 18 year old nursing students and roommates in Boston. They've been great friends ever since! So cool that their Grandkids are now becoming friends as well.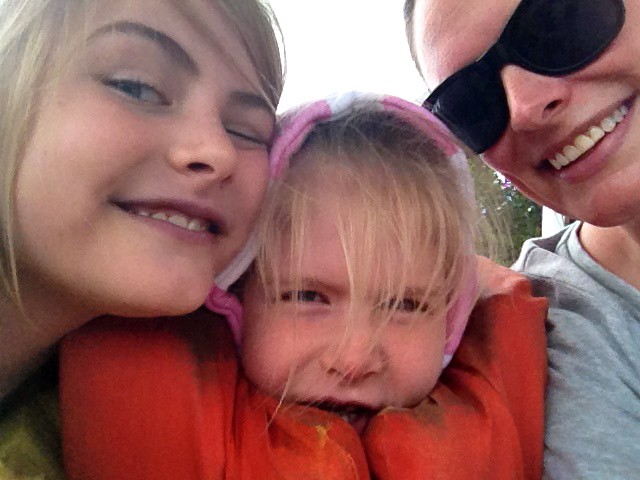 pontoon boat selfie with my girls (Kiera is all life jacket!)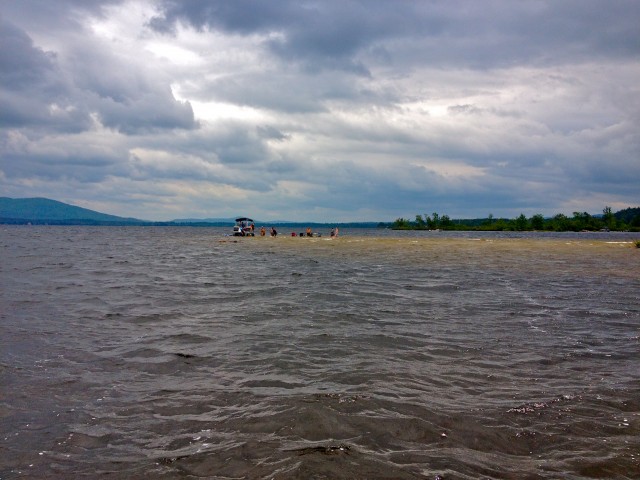 Sandbar in the middle of Lake Ossipee. People often get out their beach chairs and relax/ party there.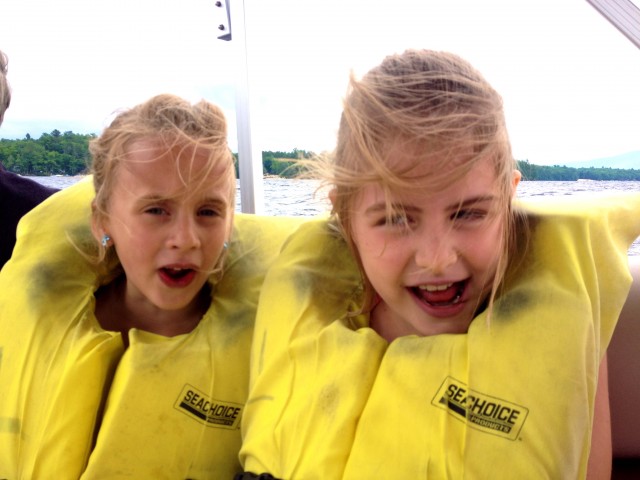 windblown beauties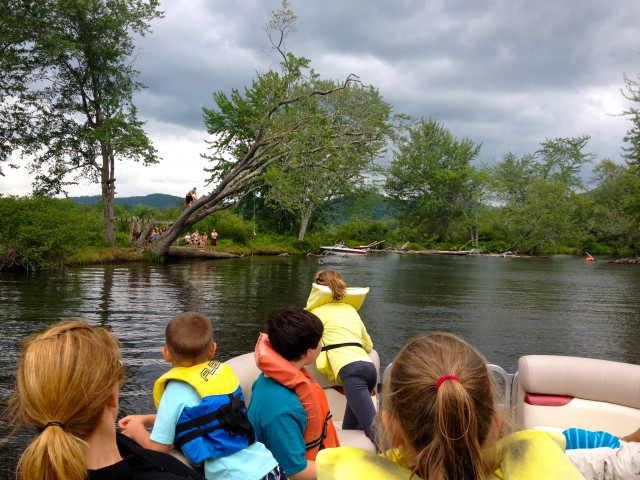 Tree rope swing at Bear Camp. We came here often growing up (usually by canoe).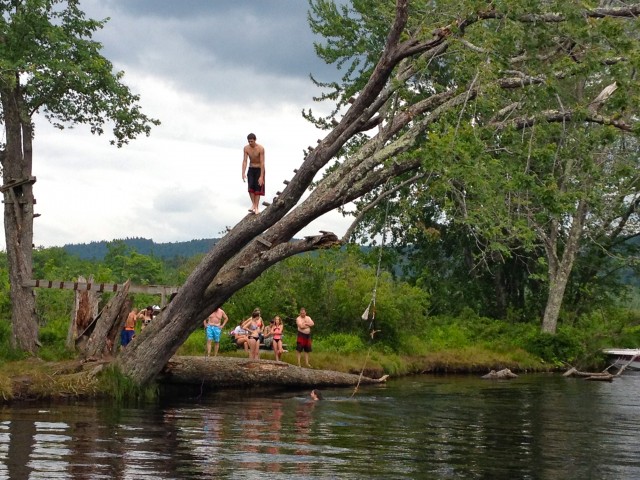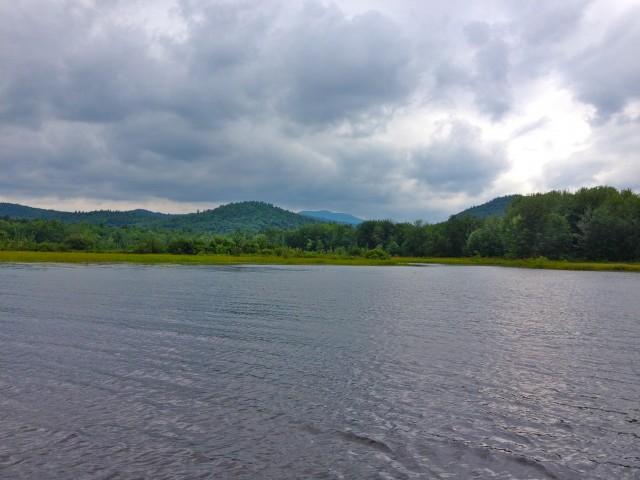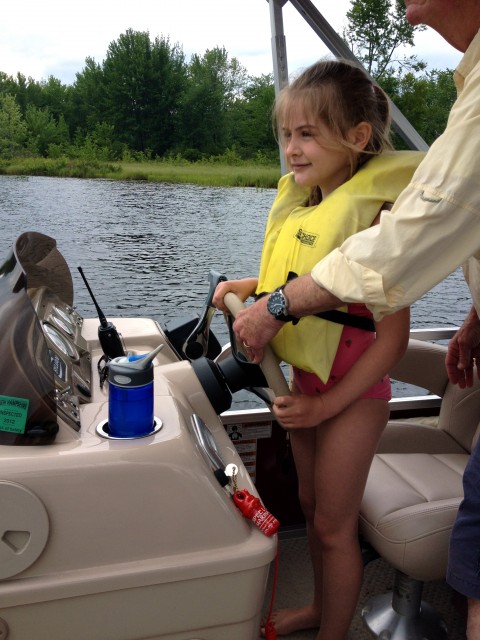 Some of the kids even got to drive the boat!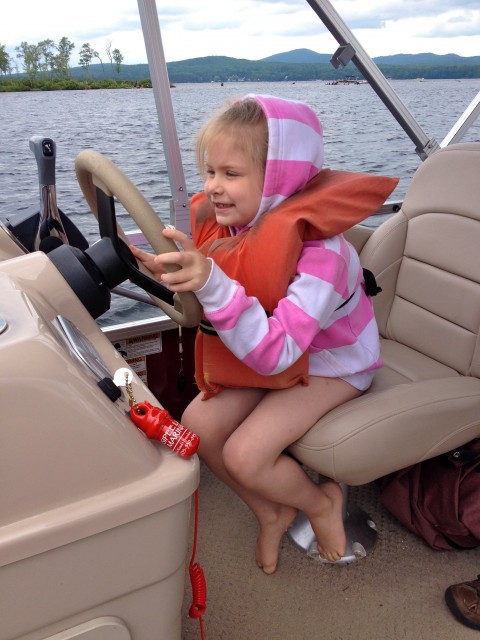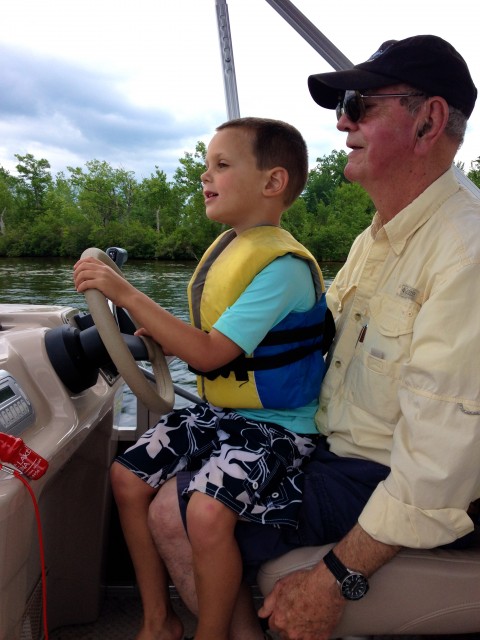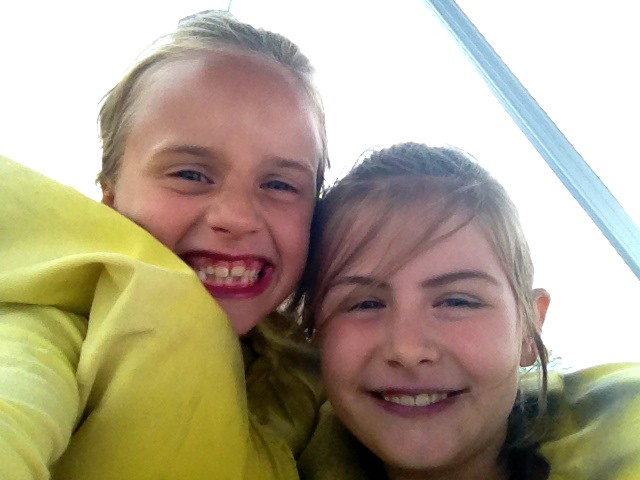 Stella and Quinnie took this selfie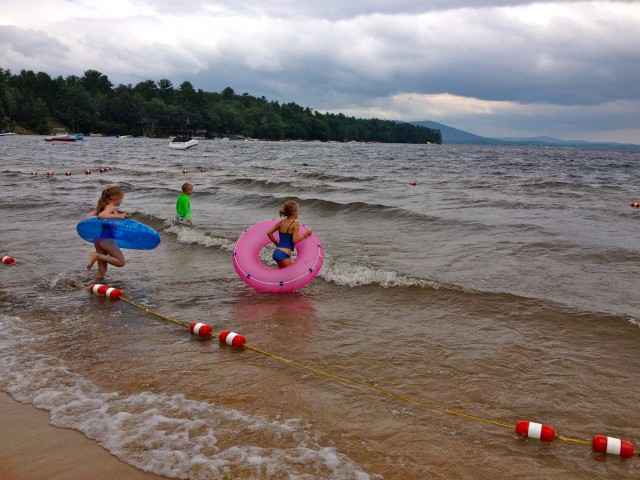 After the boat ride it was time for another dip in the lake!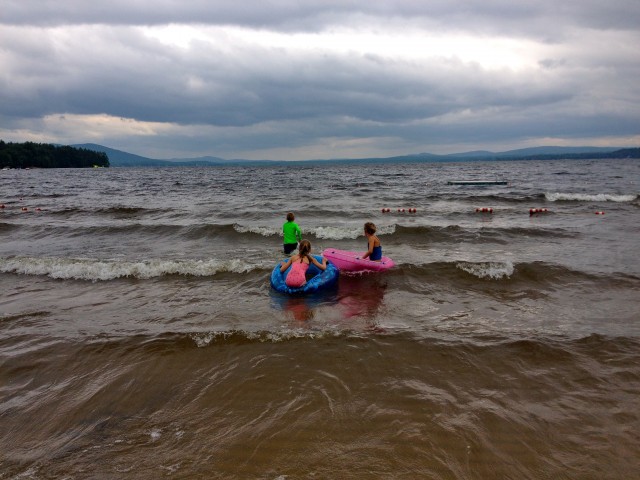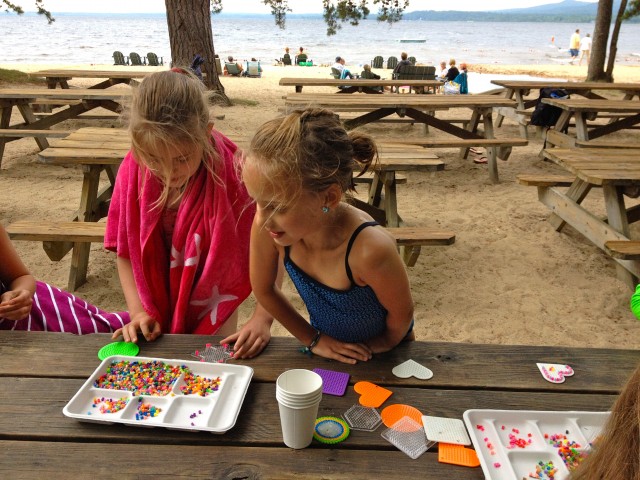 and then some craft projects!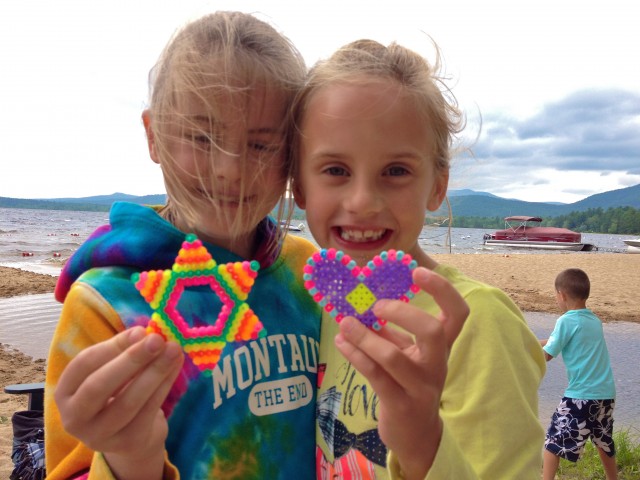 Calumet is AWESOME (especially with friends)!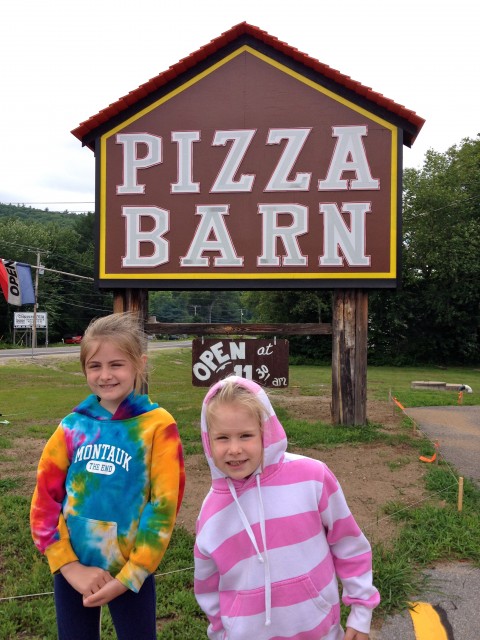 We all went to Pizza Barn (an old childhood favorite) for dinner. What a great day!
Another post on Camp Calumet can be found here.