Halloween is definitely not as big a deal here as it is in the States- not even close. No trick-or-treating. I was worried about the girls being really disappointed about this but got no complaints (much to my surprise!). I was able to find a few Halloween parties- one through the American Club here, and one through my friend Chloe (who's from Australia). The girls went as princesses- but of course! They live in a castle after all…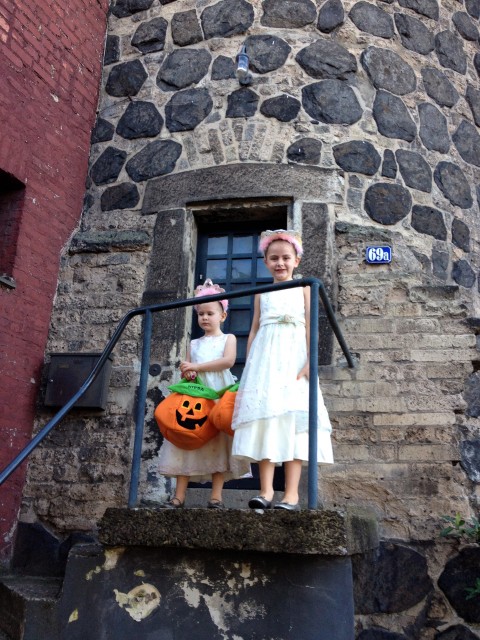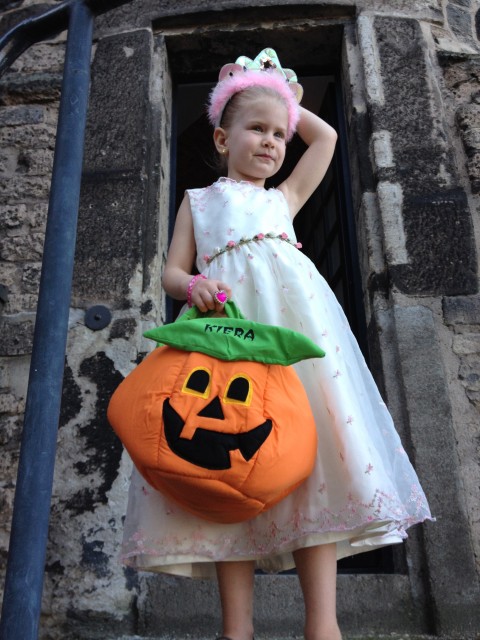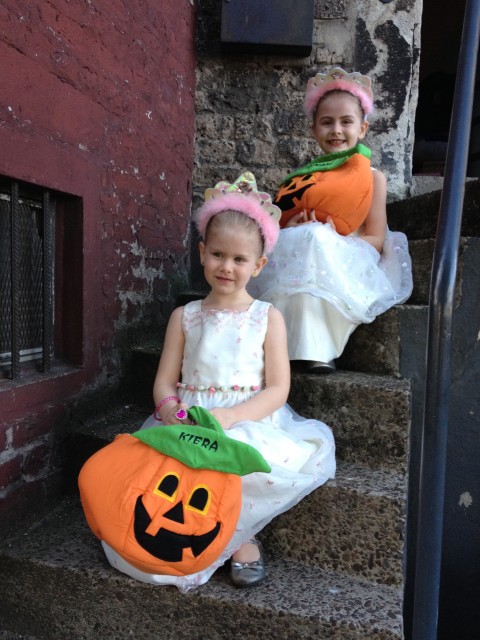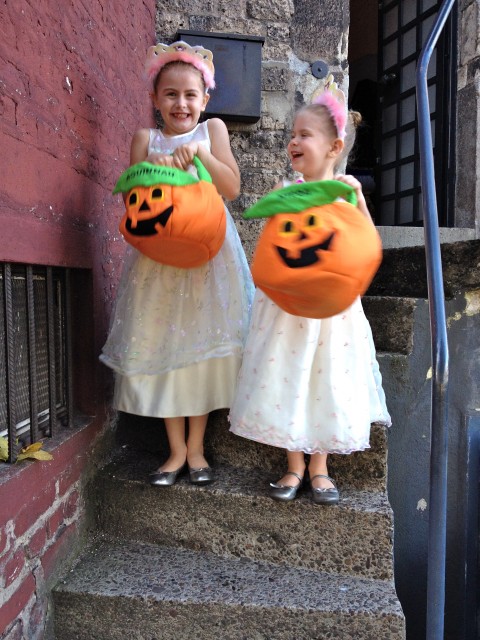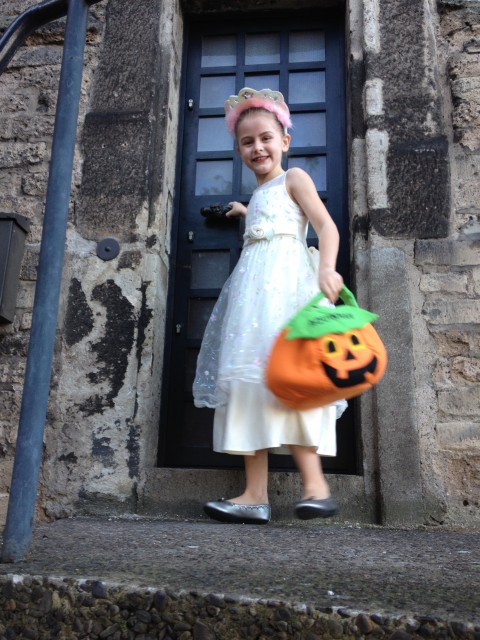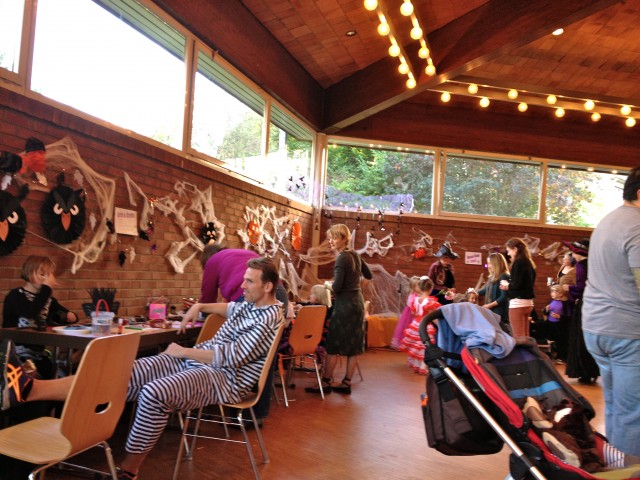 The American Club party had food, dancing, Arts and Crafts and a few doors of Trick-Or-Treating.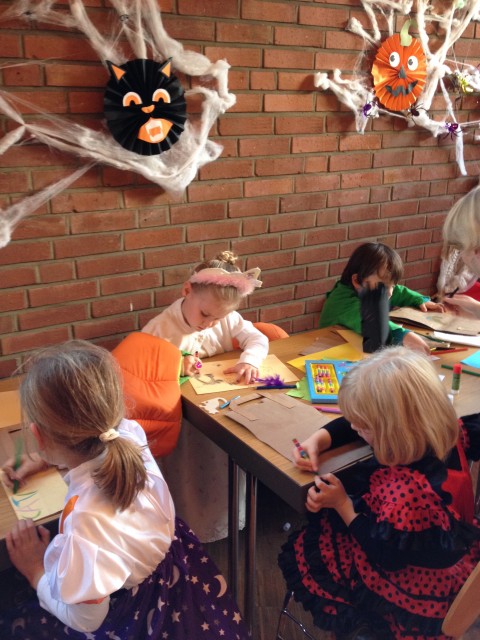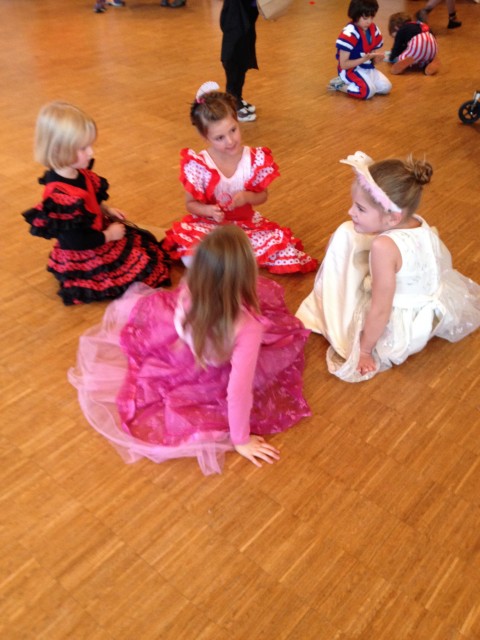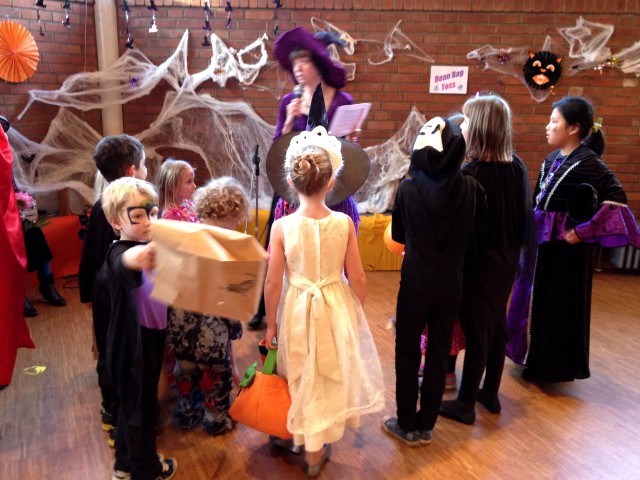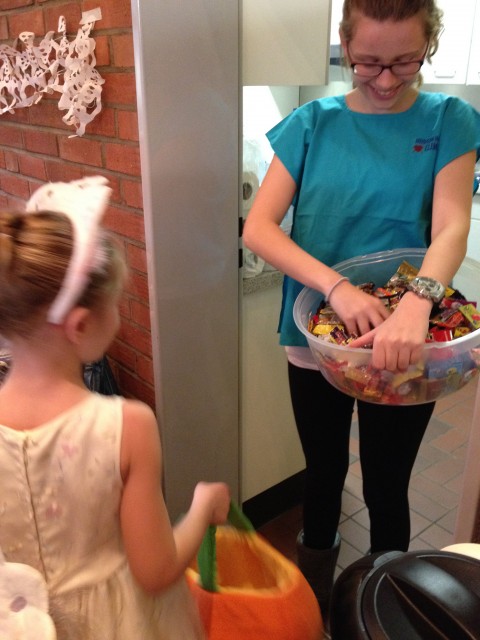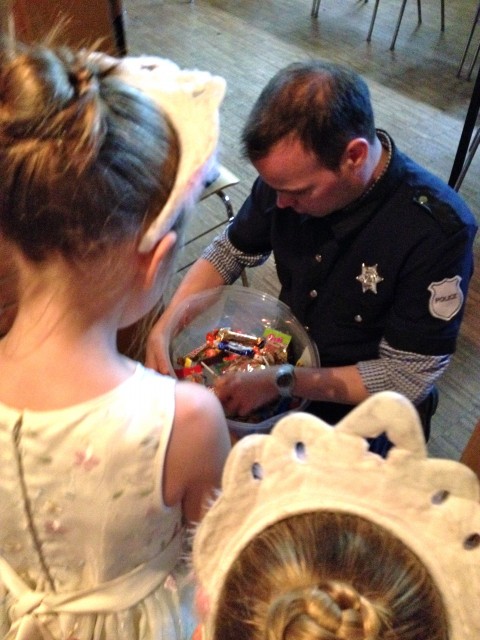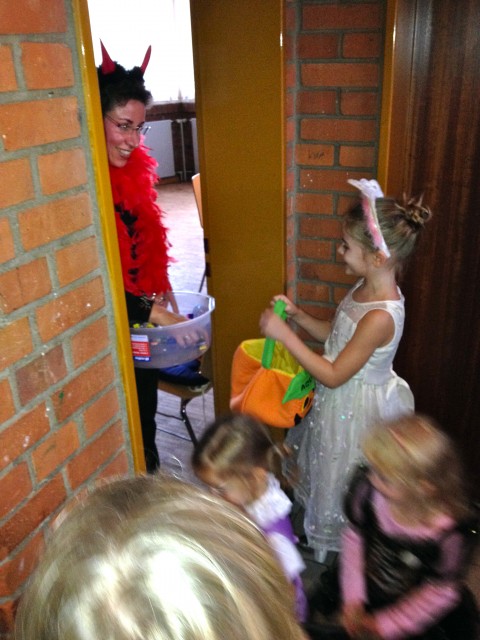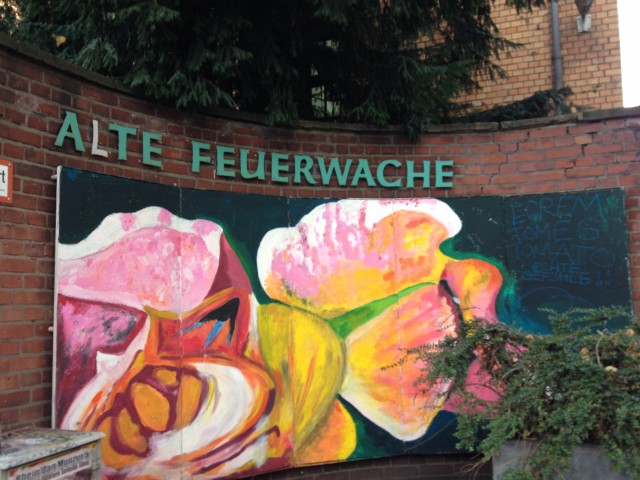 This place is an old fire department house that has been turned into a Community Center. They have a Halloween party for kids every year. They had food, dancing, Arts and Crafts, face painting. The best part though, was that Quinnie got to play with Matilda, and Kiera got to play with Annie. (They also have an adorable baby sister named Mimi.) Chloe is Australian and her husband is German. Her girls speak perfect English. Quinnie is SO excited to have a friend who speaks "American".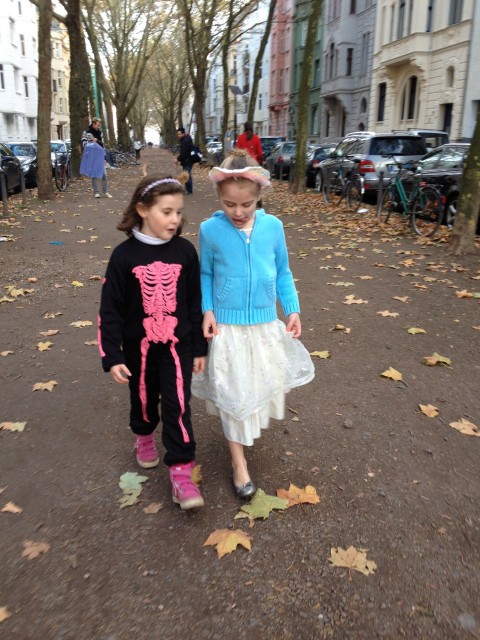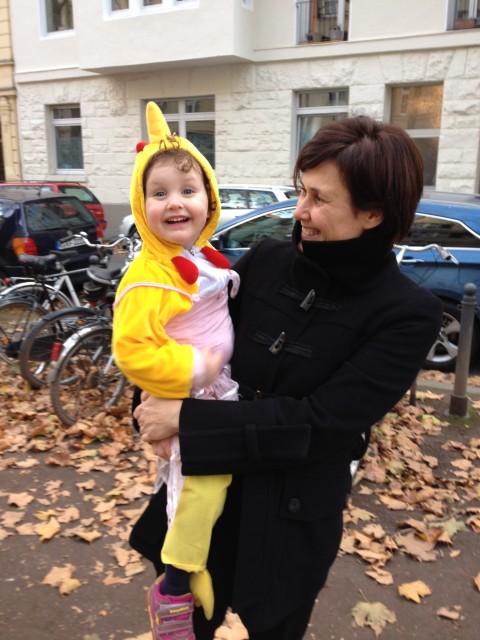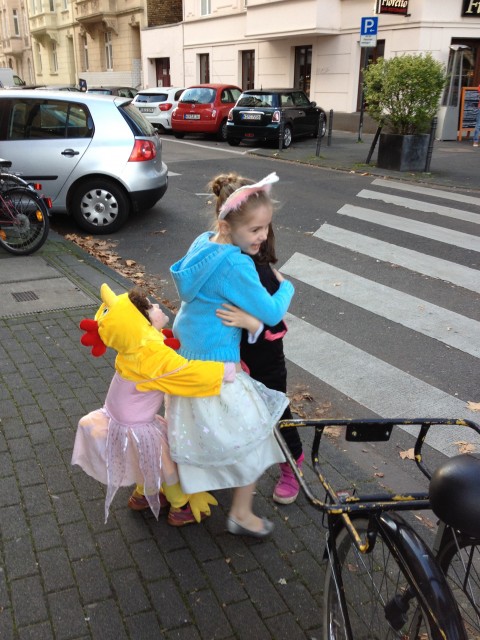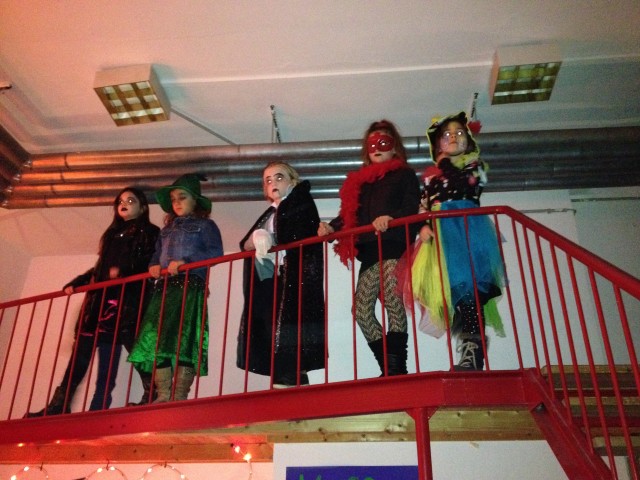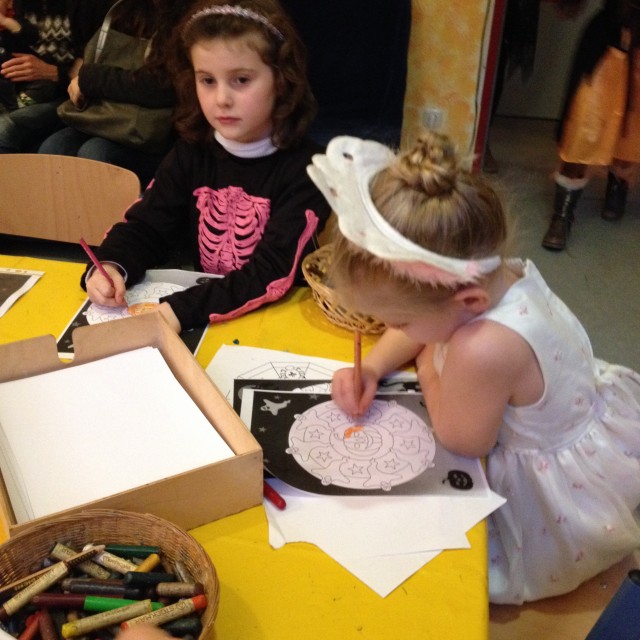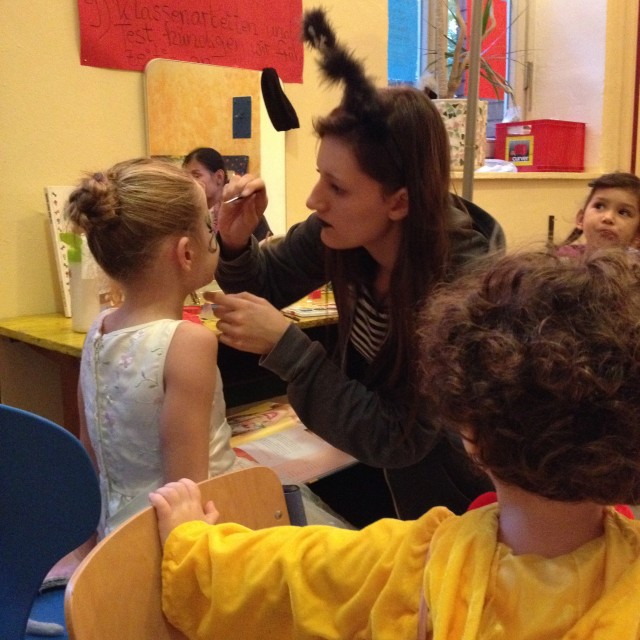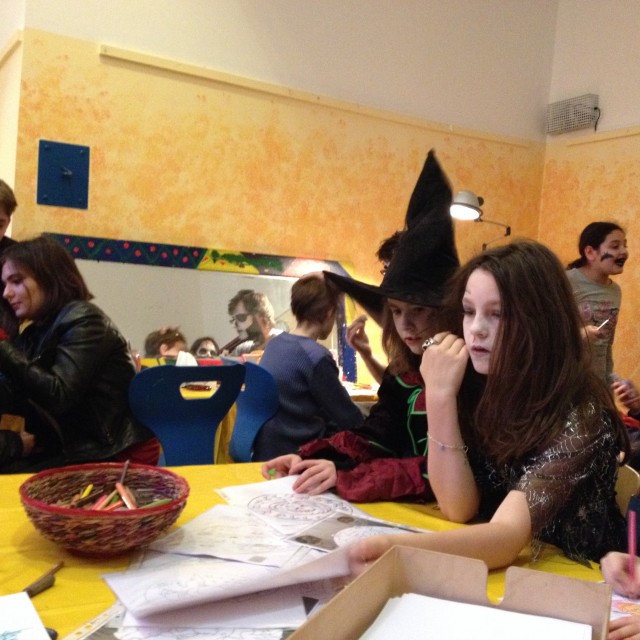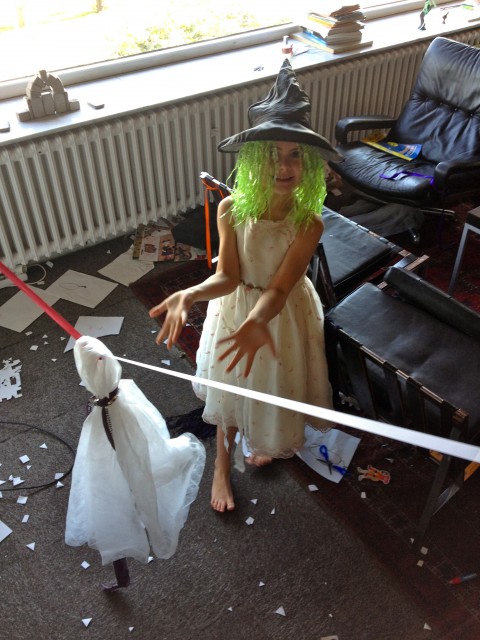 Quinnie doing her own Halloween decorations. The green hair is a Pom Pom on her head. I especially loved the witch's cauldron… Kiera loves this skeleton decoration- carried it around until the arms fell off.