As usual, Quinnie was the first one up- she has always been our early riser! The first thing she did was go downstairs and look outside to see if the reindeer ate the carrots she left out (they did!!).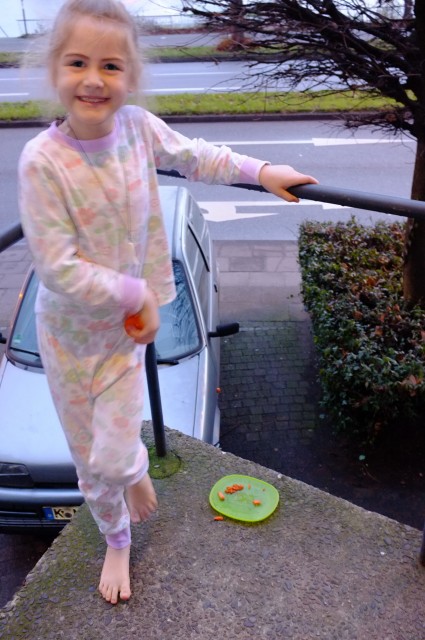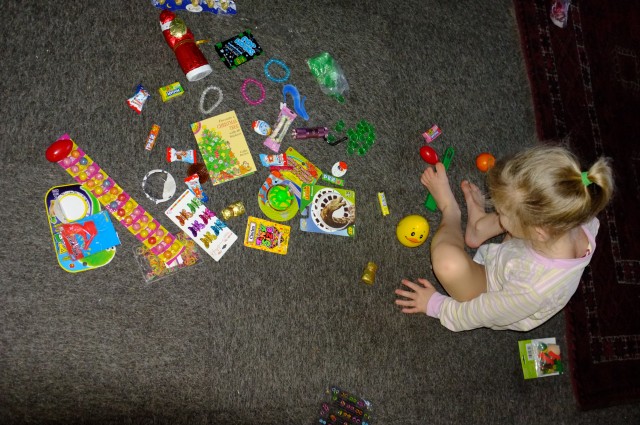 After that she woke up Kiera so that they could open their stockings together.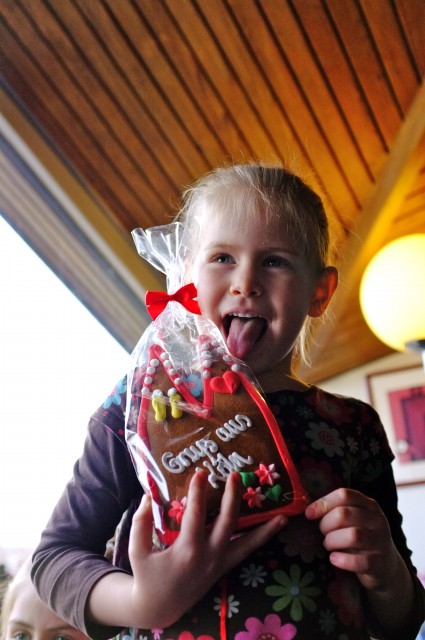 They loved their big Lebkuchen (gingerbread cookies). These are very popular at Christmas here- you can find them at any Weihnachtsmarkt. Kiera's is of the Dom, and Quinnie got a big heart.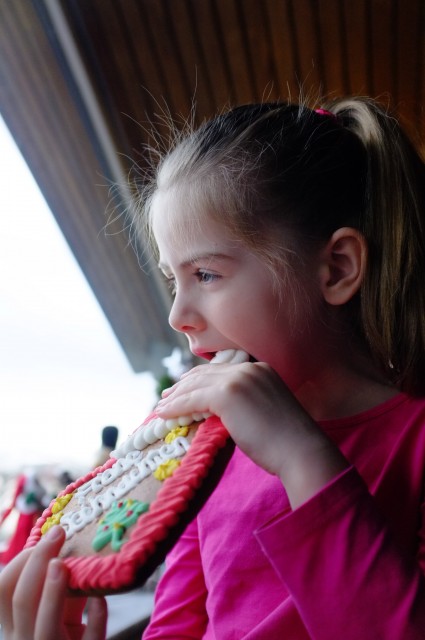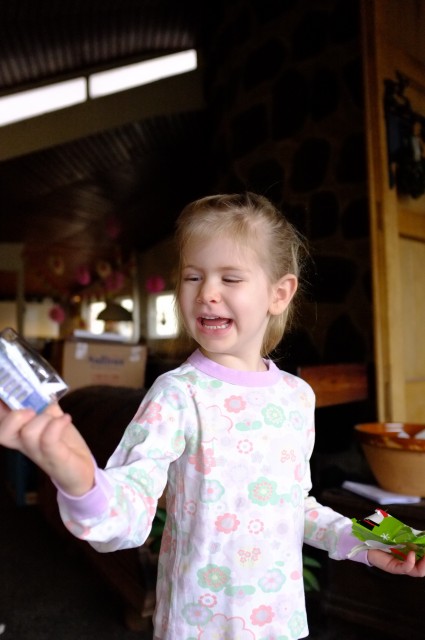 Kiera was thrilled with her new mini space shuttle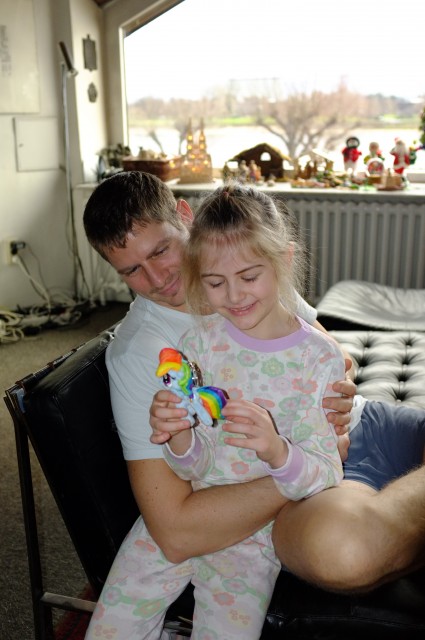 Quinnie and her Rainbow Dash key chain for her backpack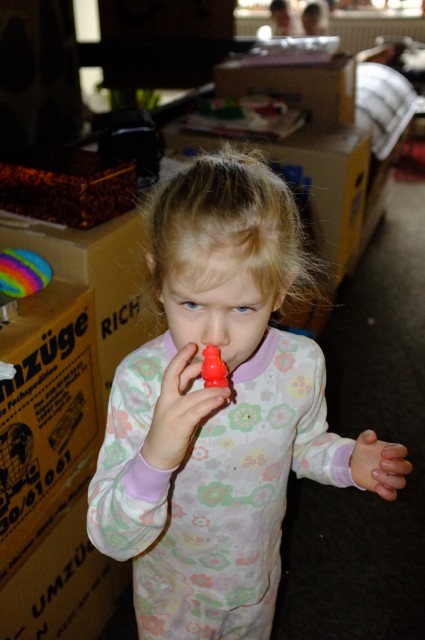 They both loved this bird whistle. You put a little water in the bottom and blow- it really does sound like a bird!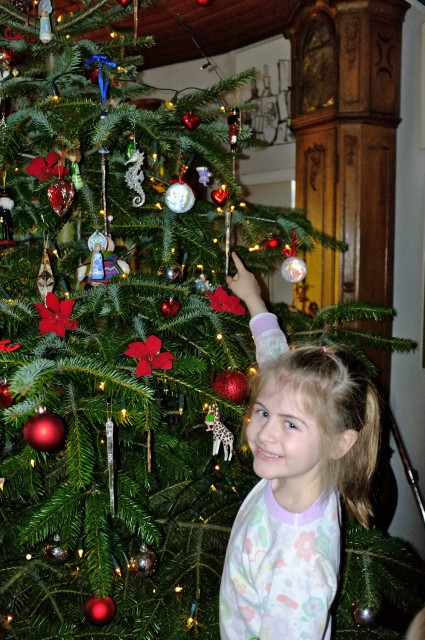 Quinnie found the hidden pickle ornament so she got to open the first present from under the tree- she got a new dress up princess dress!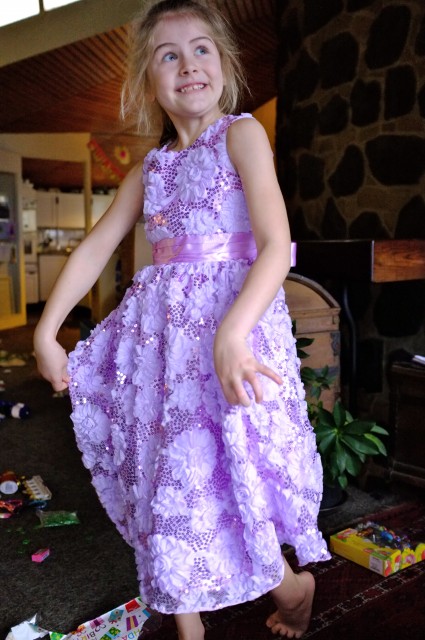 As you can see, she was THRILLED. To friends in the States whose daughters like princess dresses: If you don't want to spend tons of money on the Disney brand ones just go to Burlington Coat Factory's children's clothing section and look for the tackiest, most sparkling  flower girl dress you can find. They are so cheap and they last forever!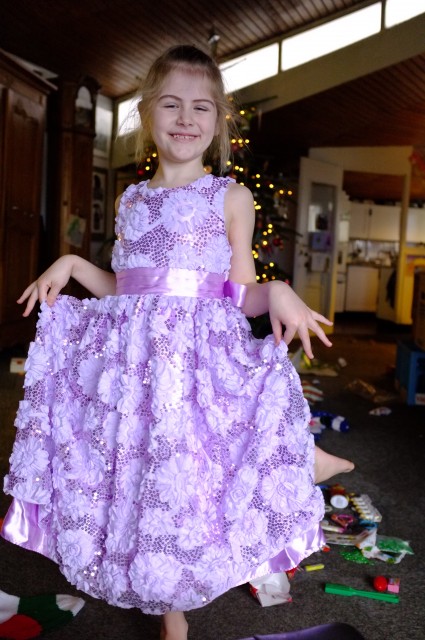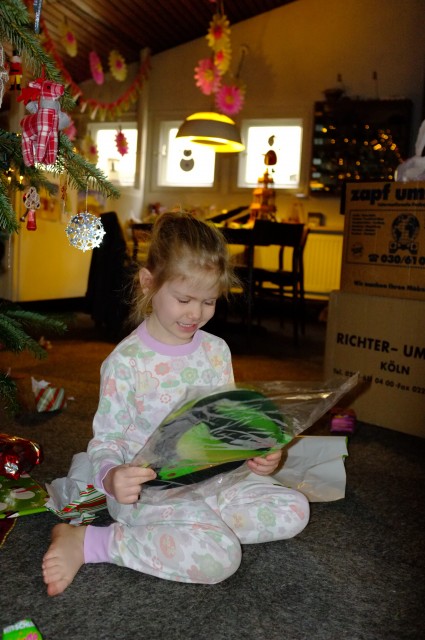 One of the highlights of Kiera's day was getting these butterfly wings. She wears them ALL THE TIME- they are all ratty already! She tells me every day that she wishes she could fly. Every once in a while she'll ask again if I'm SURE that people can't really fly. It's a blow to her every time. She is always jumping off things and flapping her "wings" and saying "Look Mama! I'm flying!". Maybe that's why she's so obsessed with airplanes?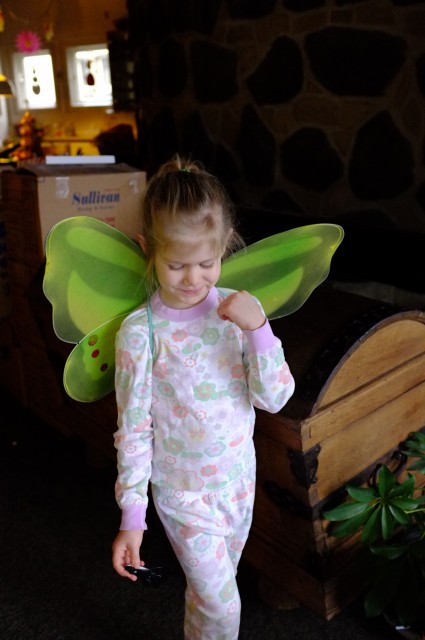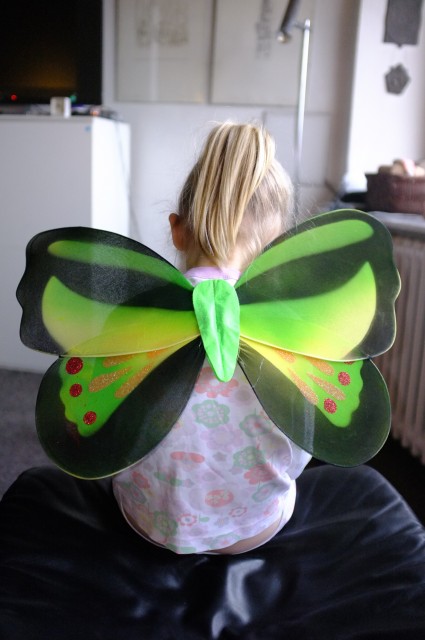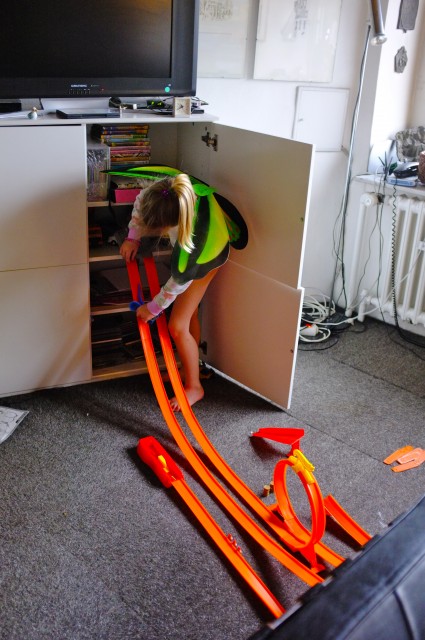 This Hot Wheels Track was a big hit with them both.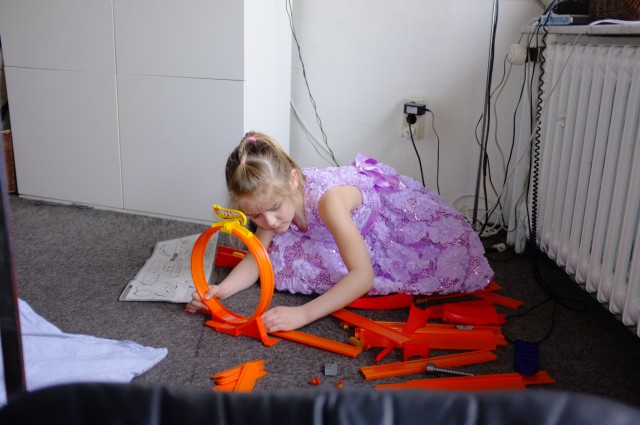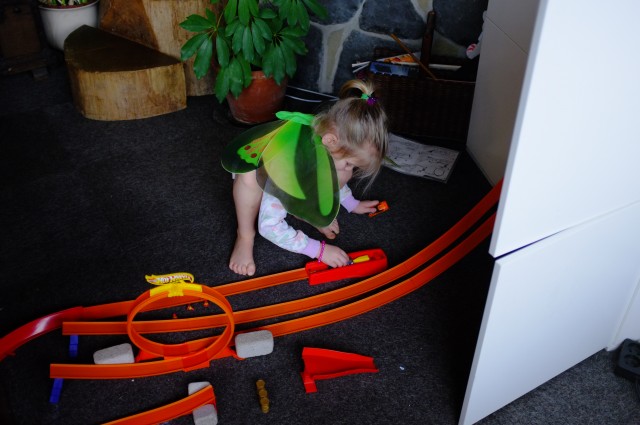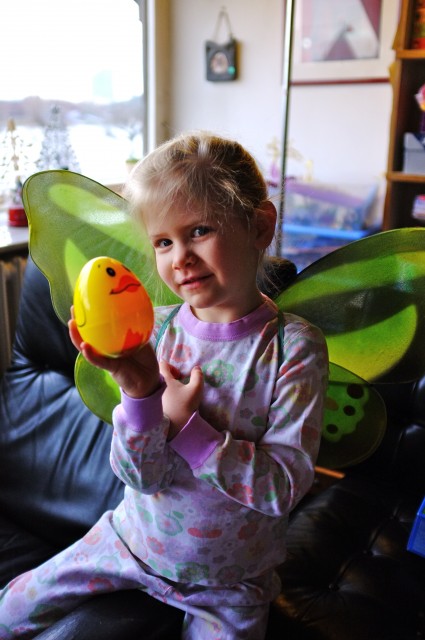 Floating bath toy for my bath- obsessed girl.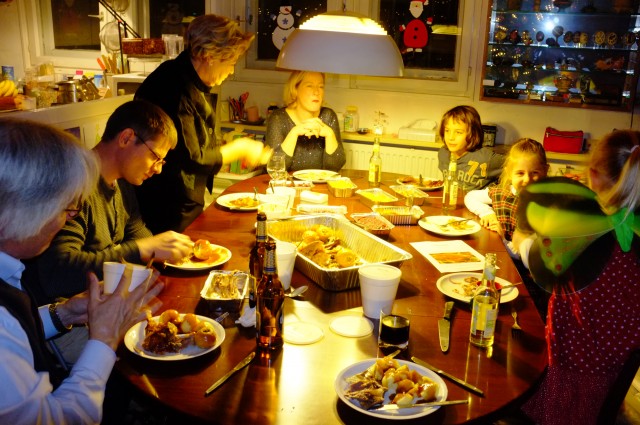 Later the whole family came over for Christmas dinner. Oma found a great place that makes and delivers a traditional German Christmas meal which included Goose, roasted Maronen (chestnuts), Klöße (yummy potato/pasta dumpling balls w/ gravy), Rotkohl (red cabbage), and baked apples with marzipan inside for dessert. And we washed it all down with Kölsch or course! Once again- so nice to have family around to celebrate the holidays! Growing up, Simon and his family spent many Christmases at The Weckschnapp, so it was nice that we could all be here together for our last Christmas at The Weckschnapp.