The four of us went to Oma and Opa's place for Christmas Eve dinner. Their house was so festive. The girls were THRILLED that they were allowed to light the candles (with supervision) on the Christmas tree and wooden pyramid spinner.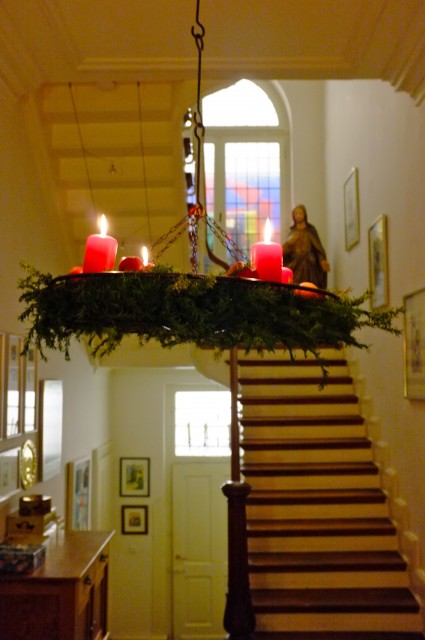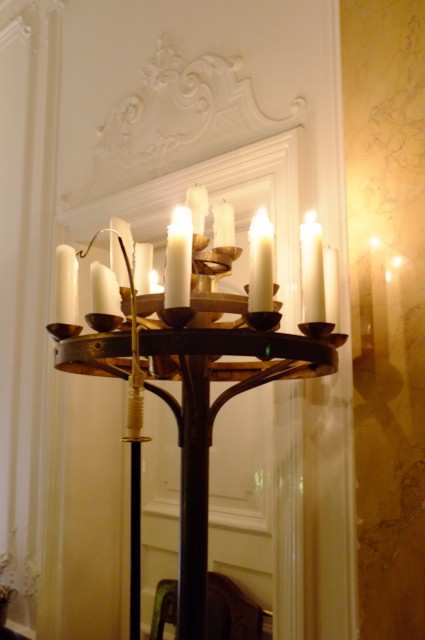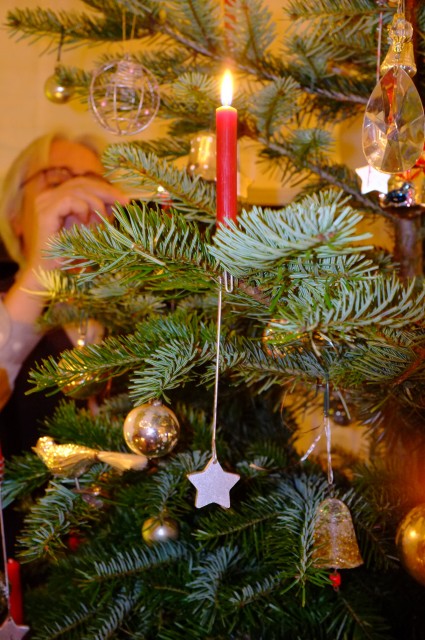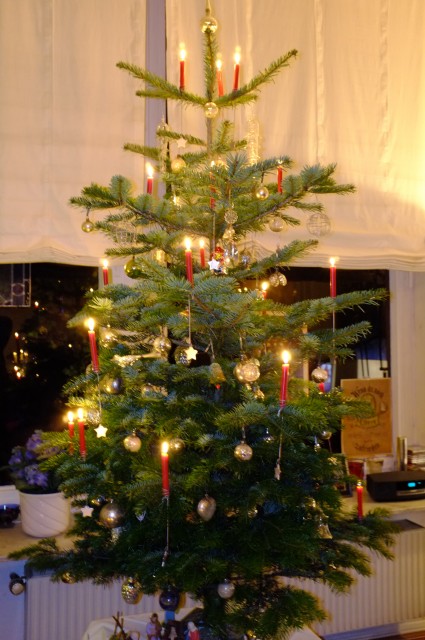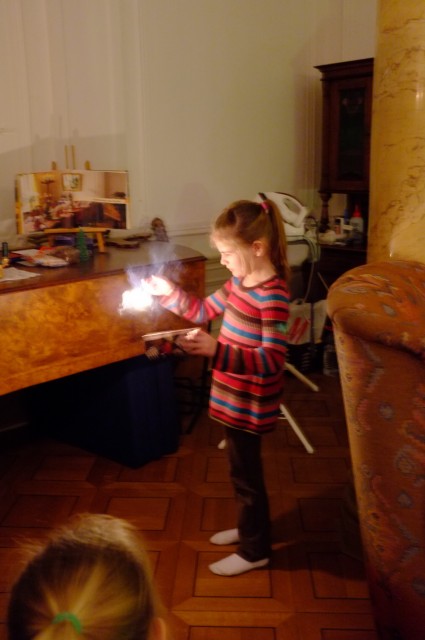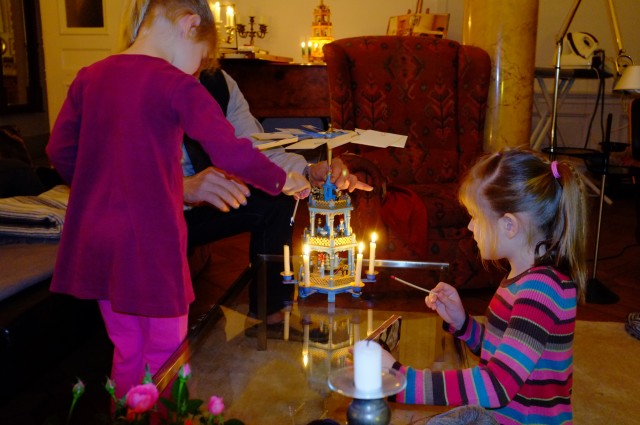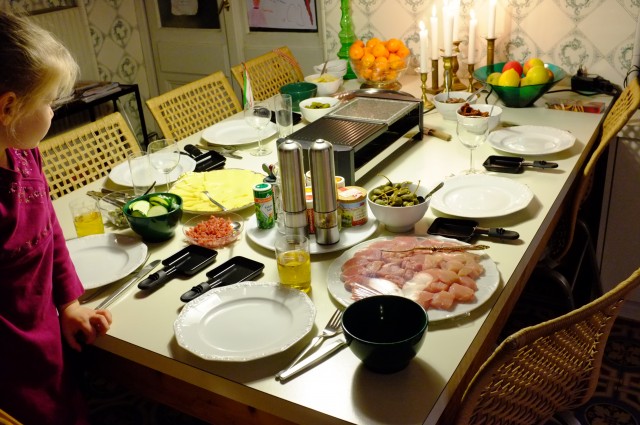 We got to try out our new Raclette maker. Raclette is a pretty traditional meal here for Christmas Eve and New Year's. You cook your food at the table on the little Raclette- meat on the grill up top and cheese, potato, veggies, bacon or whatever floats your boat in your own individual little square pan underneath the grill. You add whichever condiments and spices you want to it- pickles, olives, capers, curry, onions- the list goes on an on!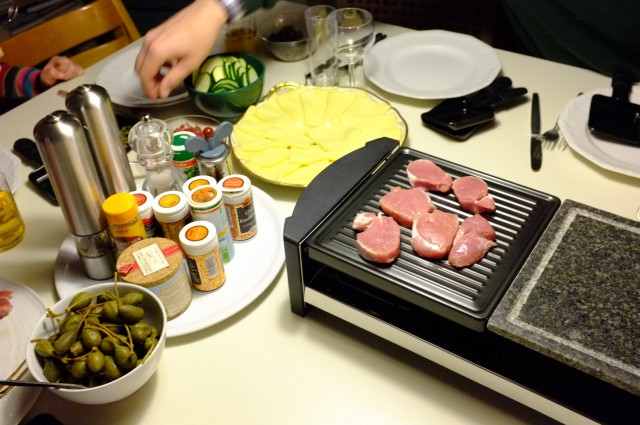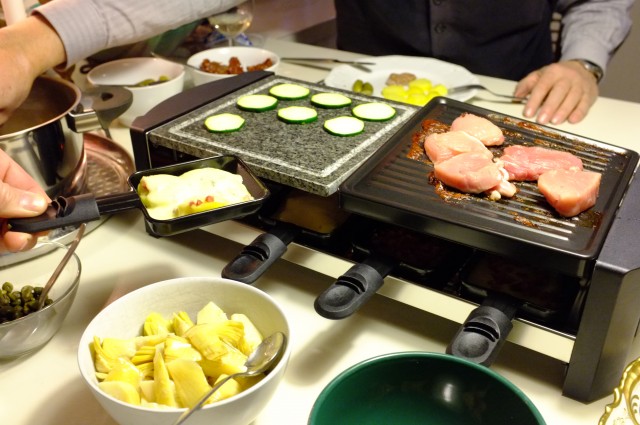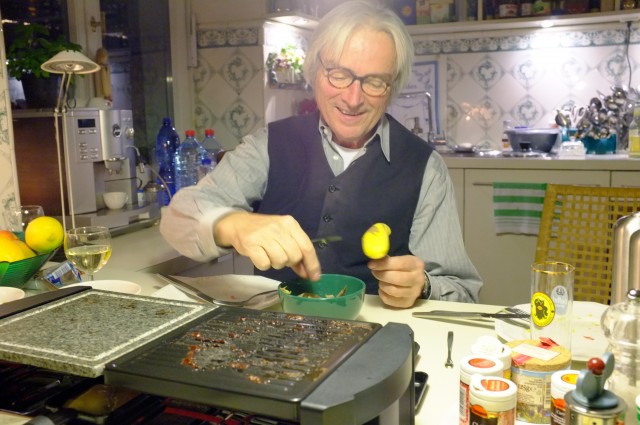 Opa demonstrating the proper way to peel a Raclette hot potato- with it's own special tiny fork and knife.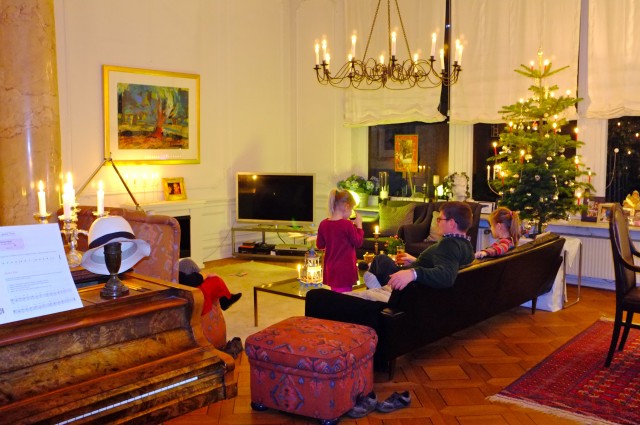 Then we went into the salon to sing Christmas carols before heading home to leave out milk and cookies for Santa and carrots for his reindeer…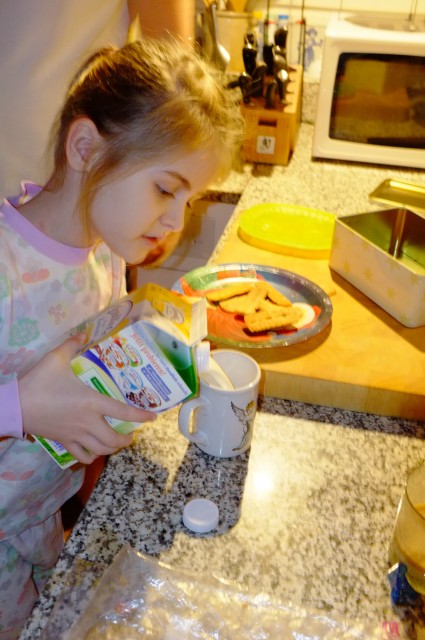 We left out Opa's famous homemade Spritzgebäck cookies for Santa.  Friedel makes tons and tons of these cookies at Christmastime every year. They are SO good- you can taste the butter in them. One of Simon's favorite memories from his childhood is making these every Christmas with his father. I'm so glad Friedel has continued the tradition with our girls. Here's a pic of one of the many tins of these cookies Friedel has given us this year..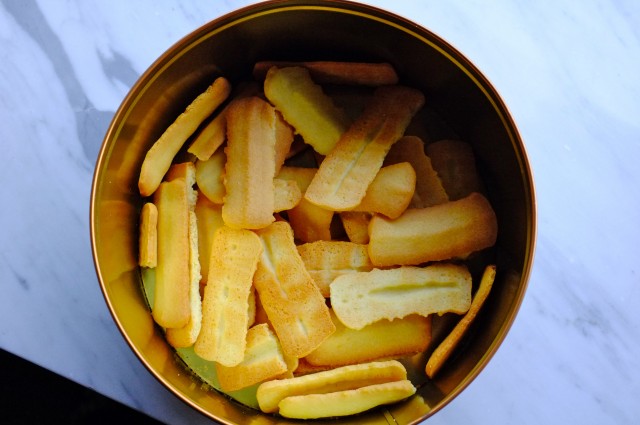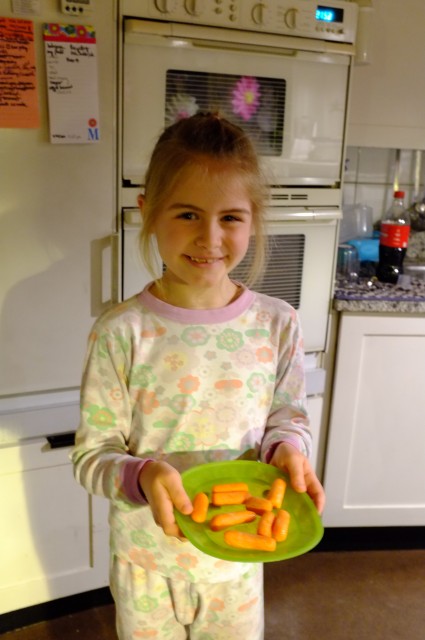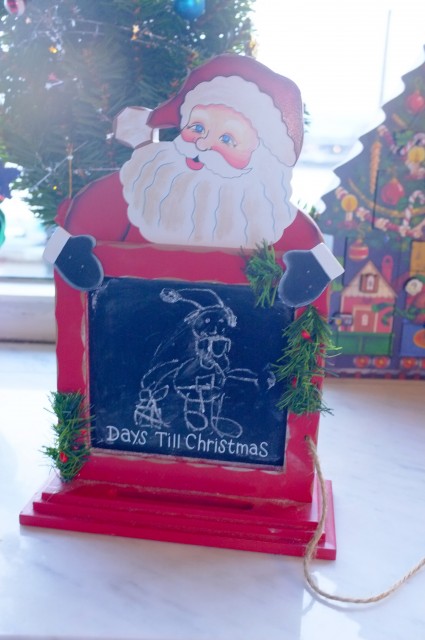 Saw this picture earlier in the day that Quinnie drew of Santa bringing presents.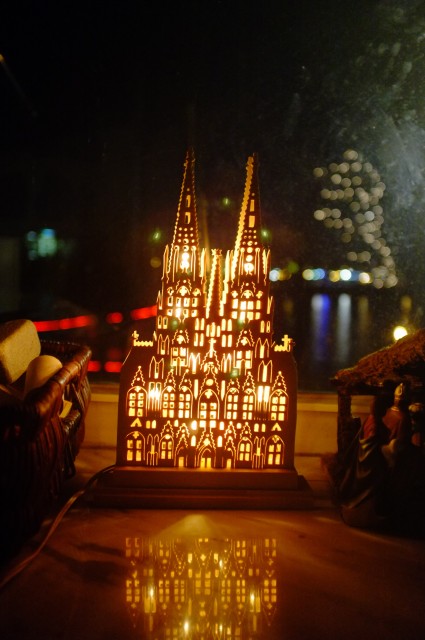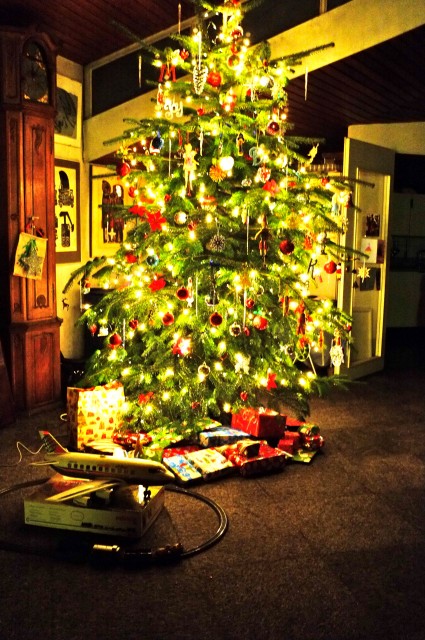 Makes me feel a bit wistful to think that after decades and decades this will be the last Christmas tree from our/ Simon's family in The Weckschnapp.