I can't believe I'm 40. I remember in my 20's thinking that 40 seemed so old. But 40 is the new 30, right?! I'm trying to focus on the fact that I'm lucky I'm still here. Simon and I were thinking of celebrating by going on a trip, just the two of us (which we haven't done since Quinnie was born 7 years ago!), but we figured the timing wasn't quite right. Oma and Opa would have to take the girls for about a week and Kiera isn't ready for that yet (since she wakes up at night fairly often and only wants Mama or Papa). So we'll delay the trip for a bit (I'm thinking Prague… Have to take advantage of the fact that we live so close to so many amazing places!). My birthday plans for the day were scrapped when this one woke up with a fever…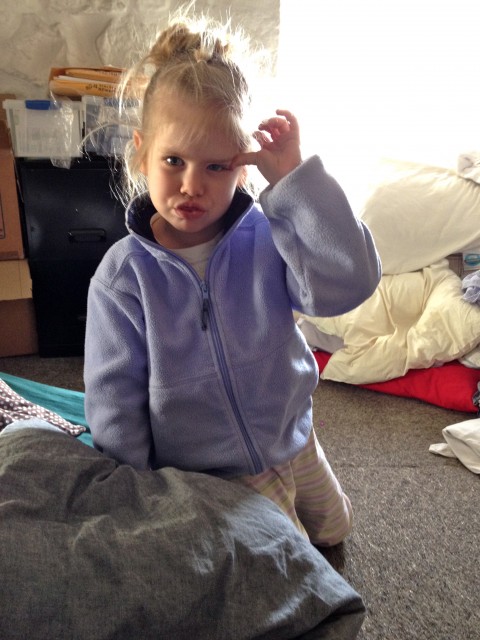 But that's OK. I got lots of cuddles on my birthday and she is one of my favorite people after all…
The girls gave me "fancy birthday hair"- lovely, right?!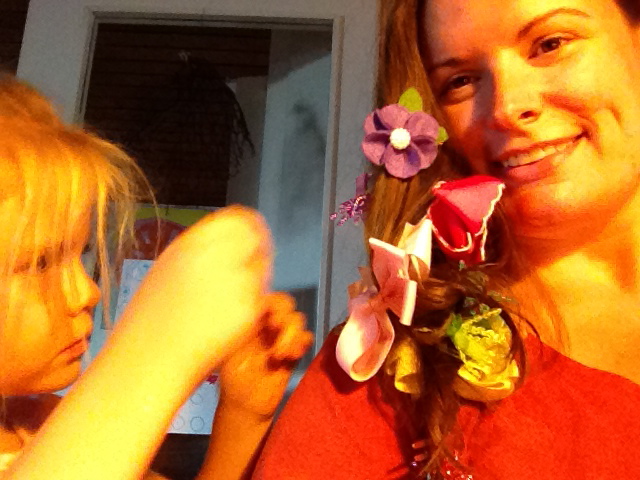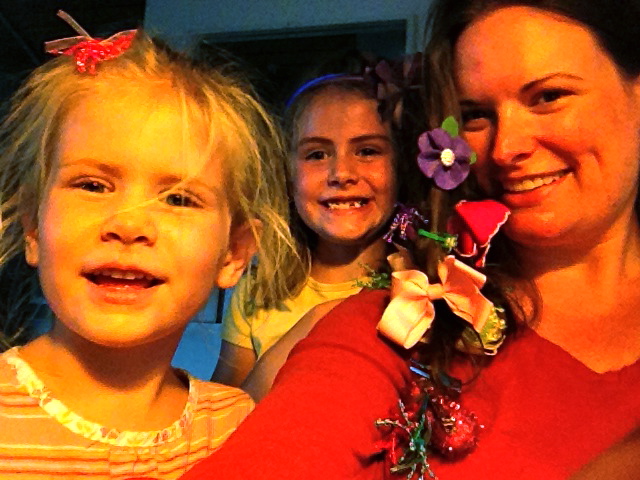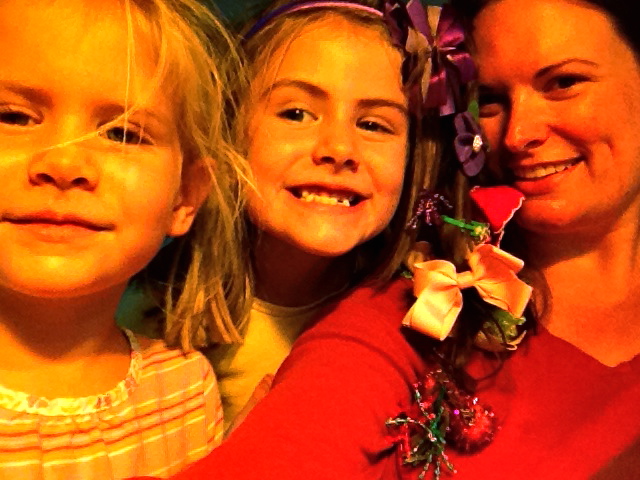 (the light bulbs in the lamp over the table horribly discolor photos)
A few days later (once Kiera was feeling better) we celebrated my birthday with family. First we went to check out Tante Bärbel's rehearsal space/ apartment. Bärbel is a talented Theater actress and is in Köln preparing for a play. She and her partners Juliane and Diana write, produce and perform all of their own material. The girls had a blast checking it all out. Quinnie especially liked the wigs and high heels. Then Bärbel performed a few of the songs in the play for us (and dedicated one to me since it was my birthday!).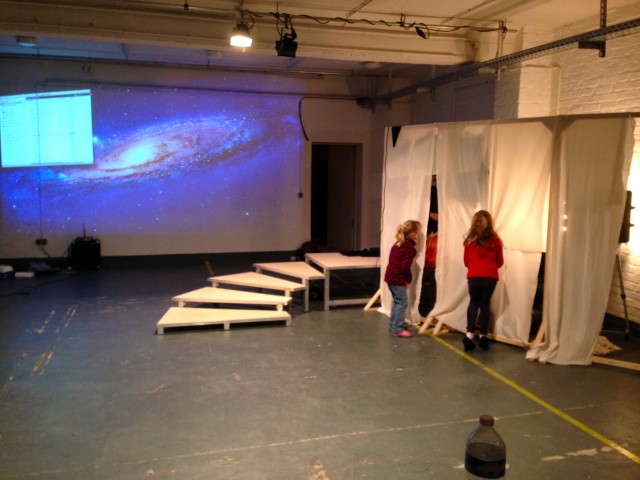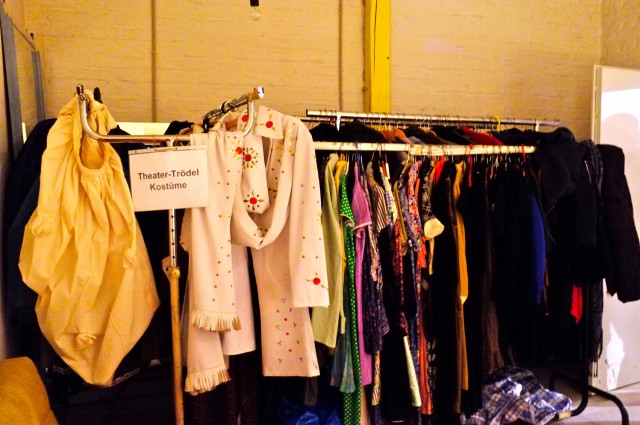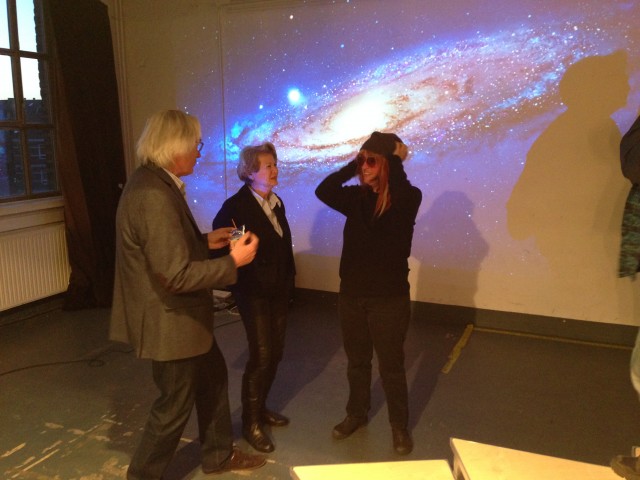 Friedel, Marion and Bärbel (in wig).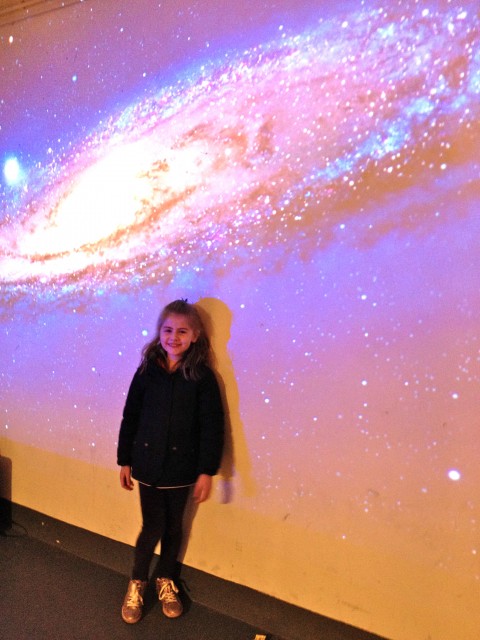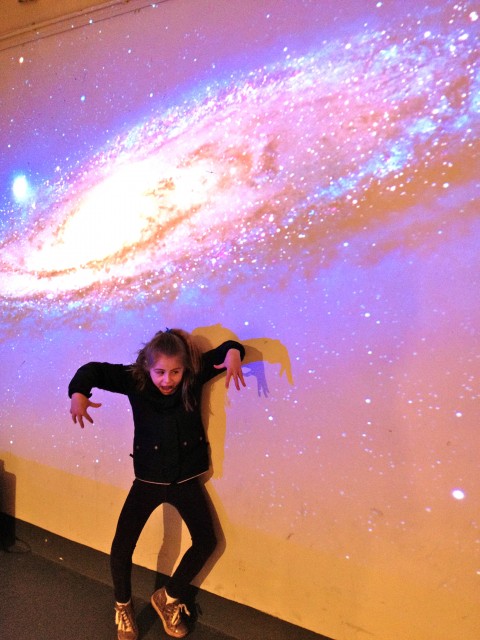 Quinnie is such a ham and loves the attention- future actress, perhaps?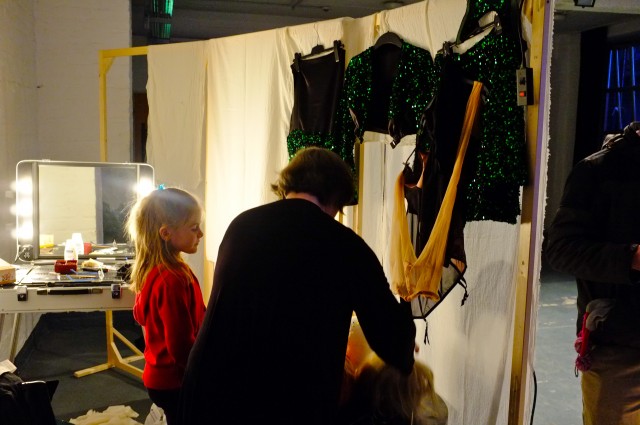 Diana showing Quinnie the costumes and wigs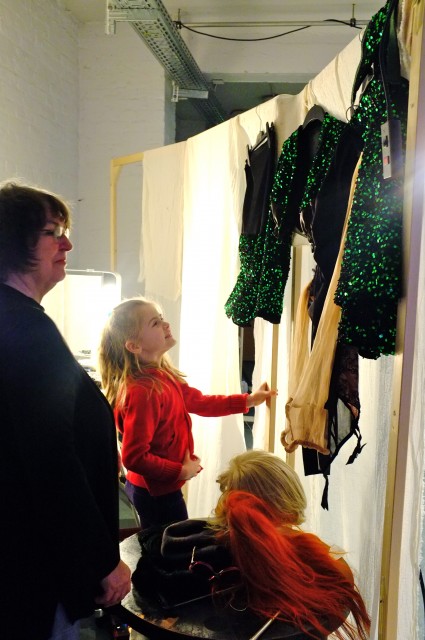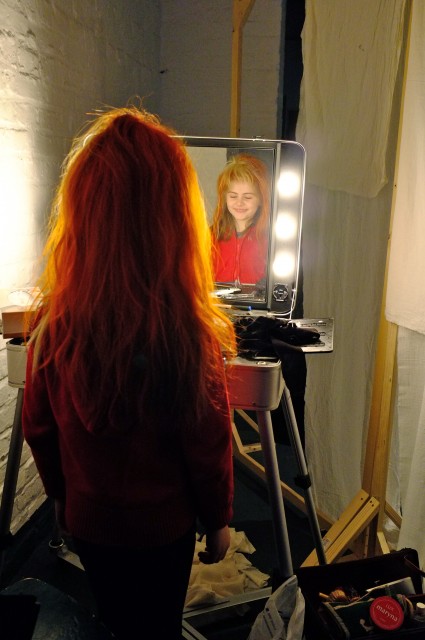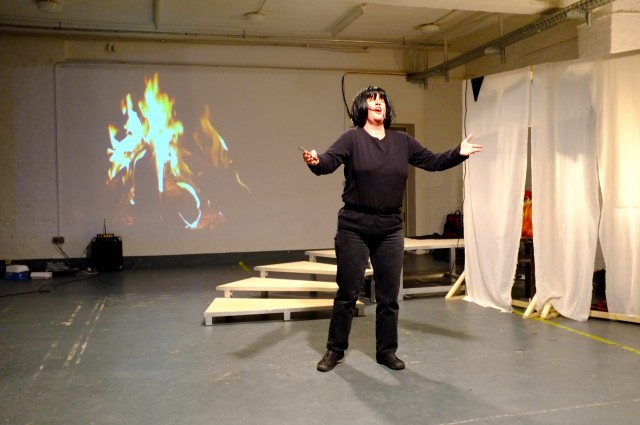 Bärbel performing for us (in wig).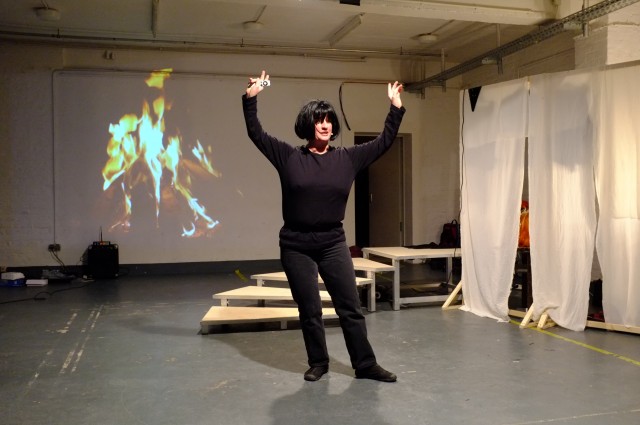 Then we all went out for dinner across the street. By the way, Simon's birthday was 8 days before mine and we all met up for dinner at an amazing Spanish restaurant (amazing Tapas there!). I was pretty busy wrangling kids and unfortunately didn't get any pics. Quinnie isn't the biggest fan of eating at restaurants because (she says) she has to "act mature" (as she rolls her eyes).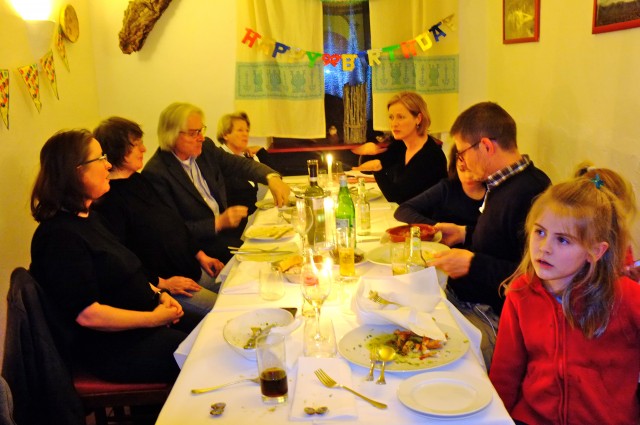 It was a lovely day.