Valentine's Day is definitely not as big a deal here as it is in the States. It isn't acknowledged at school in any way. Quinnie was especially bummed about this- "No Valentine's cards from my friends?!". If you look you can find some Valentine-related gifts and candy but it's nothing like it is in the States where most stores have Valentine items. In fact I was thrilled when I found some heart shaped chocolates for the girls' Valentine baskets only to realize later that they were filled with liquor (lol- no wonder they were so expensive!). We decided to make our own Valentines for friends and family anyways. The girls LOVE doing crafts so Valentine's Day is the perfect excuse to make a huge, crafty mess. They were at it for hours…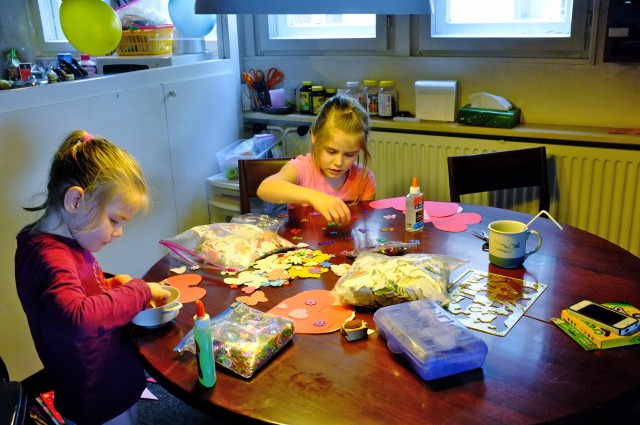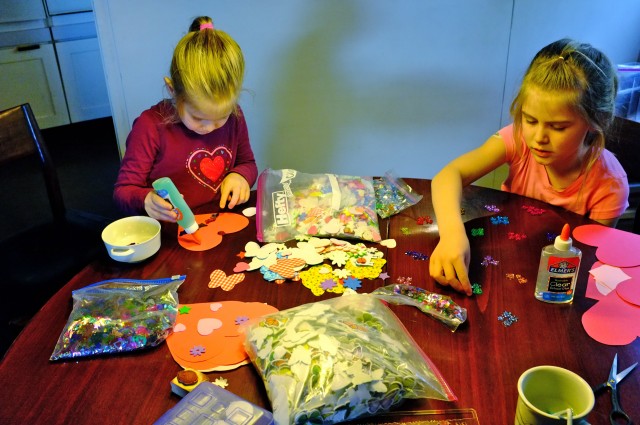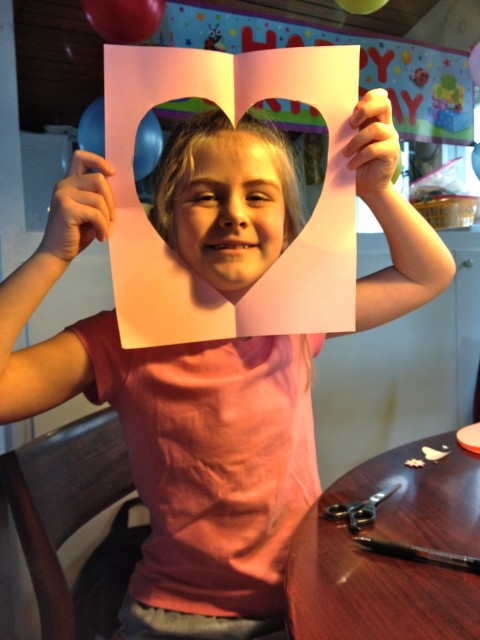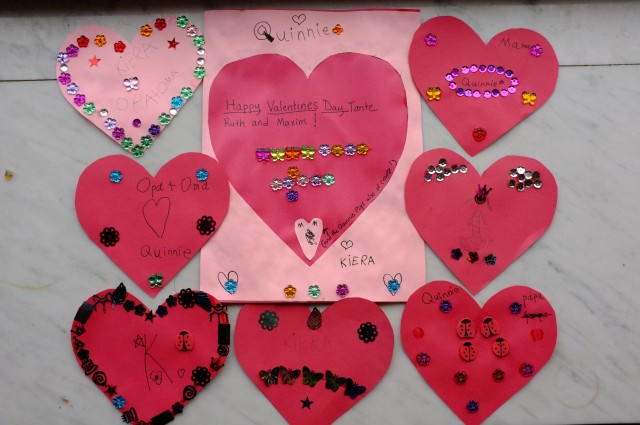 Thank goodness for Grandma in America- she always helps us celebrate American holidays here by sending care packages filled with traditional holiday stuff that we can't find here and that the girls would really miss otherwise (especially for Halloween and Valentine's Day).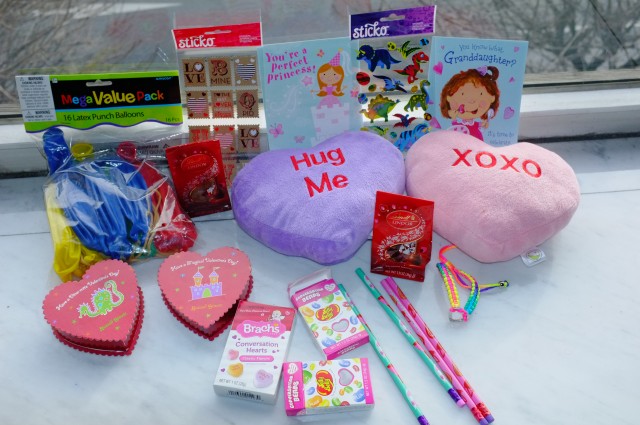 Grandma's package arrives!! I cannot even express how excited the girls were about the contents. The punching balloons (hard to find here) and candy hearts with messages on them were the biggest hit!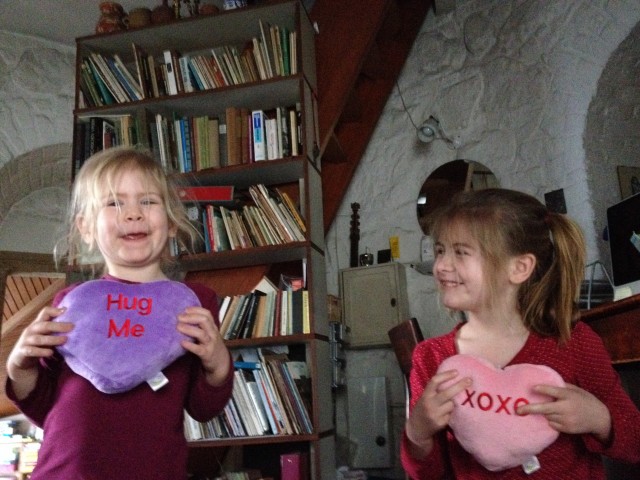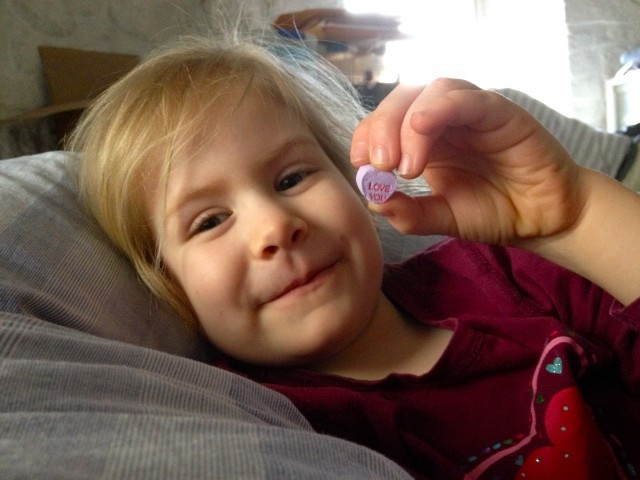 Thank You Mom for helping us keep our American holiday traditions alive- we really appreciate it!!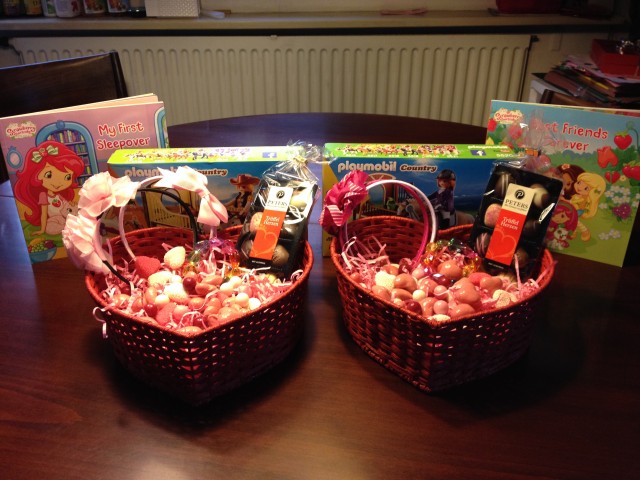 Valentine baskets I fill every year for the girls on Valentine's Day.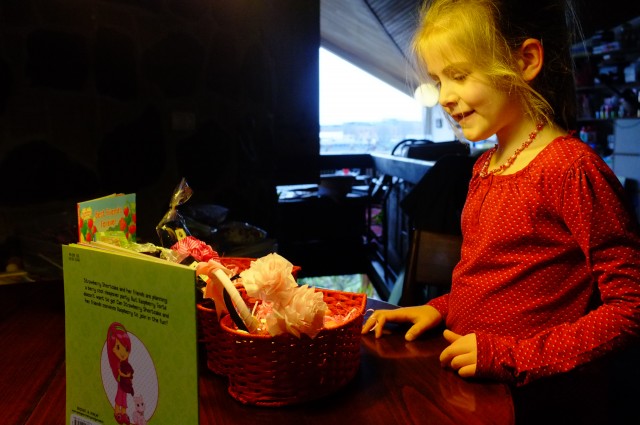 Quinnie checking out her loot…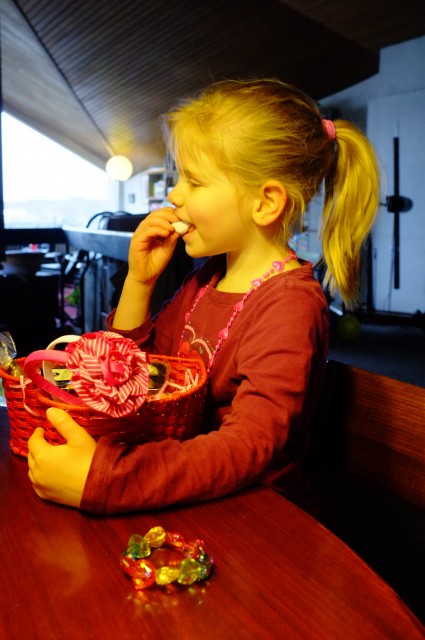 Kiera getting right to it- I love the arm possessively wrapped around her basket- she's probably thinking "you aren't getting any of my candy!".
Valentine's Day is also Oma's Birthday so we went over to her house to celebrate and have dinner. I didn't get any pictures (which Oma is probably thrilled about- she likes getting her picture taken about as much as I do!), but I snapped a photo of the picture Quinnie made for her. Unfortunately I can't find the picture I took of Kiera's drawing for her which is too bad because it was awesome. Oh well.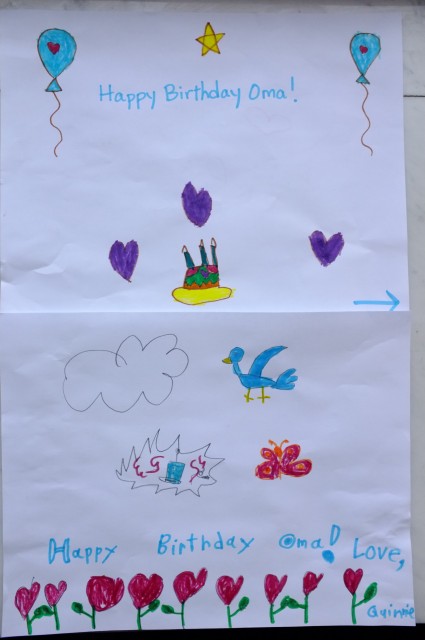 February 16th was our 13th wedding Anniversary. Because it falls just 2 days after Valentine's Day we usually lump them together. Simon is NOT into holidays- ANY holidays- so it is all up to me to make any holiday special for the girls (which is fine since I enjoy doing it). He says it's because he won "the birth lottery" and had such awesome parents that almost every day was wonderful, so holidays weren't that different from or more exciting than regular days.
The fact that he puts almost no effort into holidays, birthdays or Anniversaries took some getting used to (and was a bone of contention for some time). It was hard not to take his lack of effort as a sign that he didn't care, but he would say "But I treat you like a Queen every day of the year- isn't that better than only making a few days a year special?" He is pretty nice to me (3/4 of the time at least -lol). So I was shocked that the day before Valentine's Day he actually prepared in advance and did something for Valentine's/ our Anniversary. He took the girls to The Chocolate Museum to pick out a chocolate cupid for me, and also put 13 chocolate hearts (one for every year we've been married) in a heart shape around the flowers and cupid. I especially liked that he involved the girls. I love that they have such a wonderful Papa and hope they use the example of how he treats me as a model for how they should be treated in their future relationships.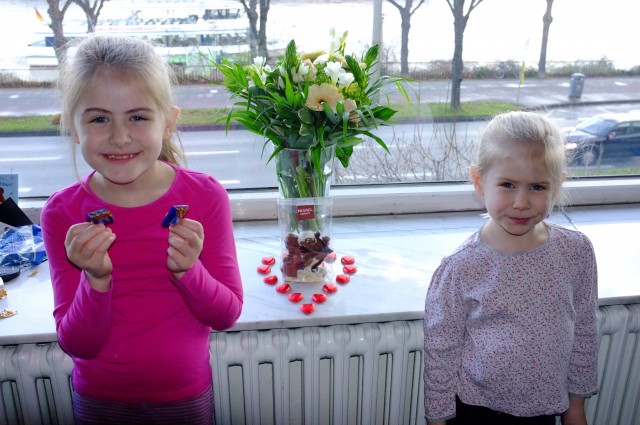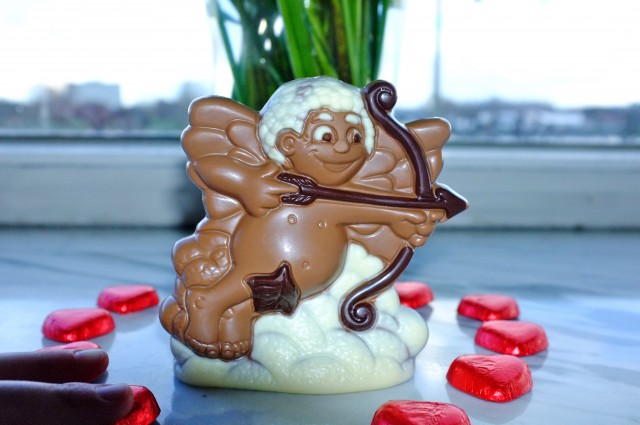 Happy Valentine's Day!!!