I am big on holiday traditions. I always looked forward to all of the holiday rituals we had when I was growing up, and I want to do the same for my girls. It's been pretty challenging this past year since most of our belongings are still in boxes (construction on our new place has taken longer than expected and it's pushed our original move-in date 4 months later than expected). But I've scrambled and still made it fun (I hope) through almost a whole year of holidays and birthdays. It's nice to know that for the next holiday we should be mostly unpacked (our new move in date is June 15th).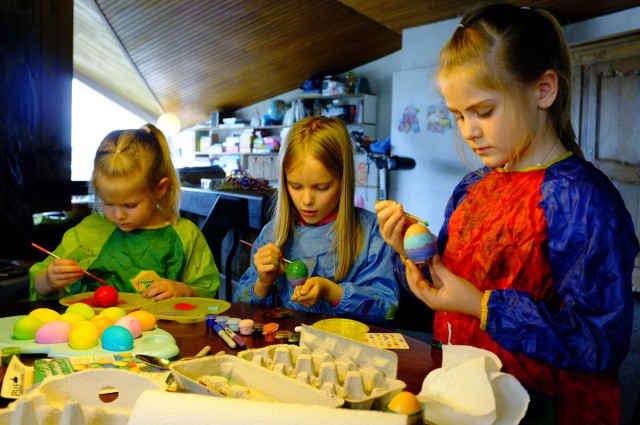 Quinnie's friend Antonia came over to help dye/ paint eggs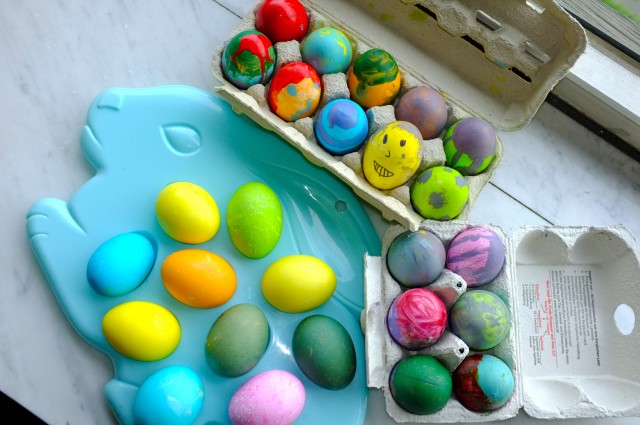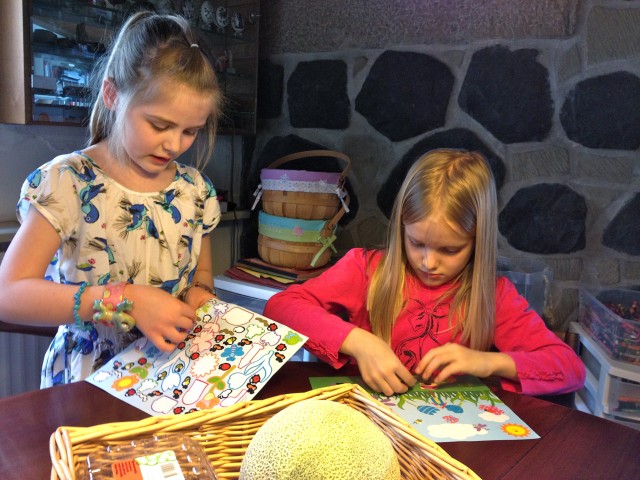 Easter/ Spring sticker scenes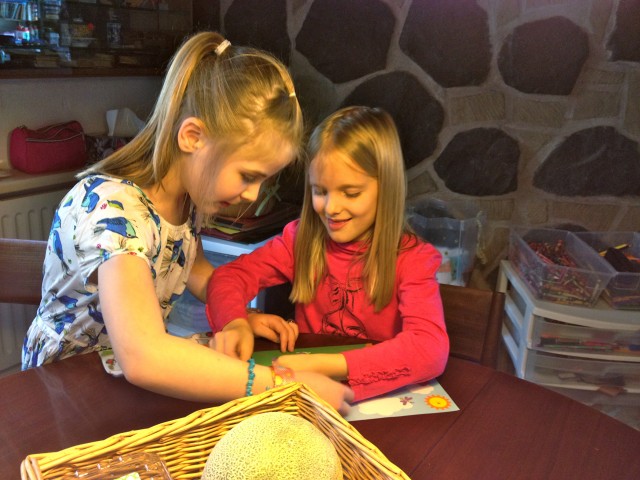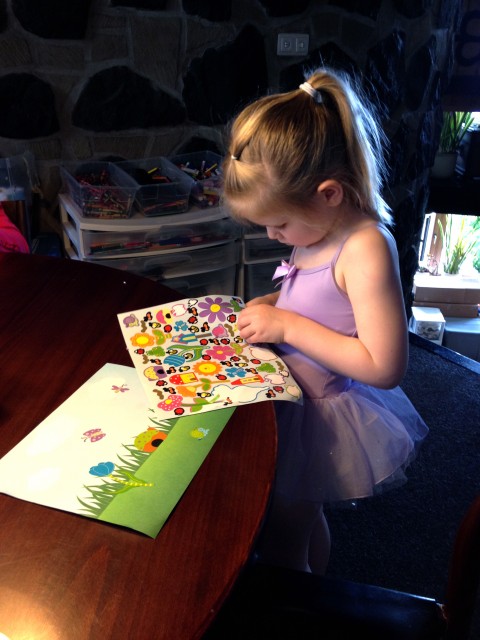 Kiera LOVES all of the Easter decorations and plays with them constantly. Especially the painted wooden blocks that each have one of the letters of "Spring" written on them. She loves to scramble up the letters and ask me which words she's made. I'm also finding little Easter eggs hidden in all sorts of places all over the house.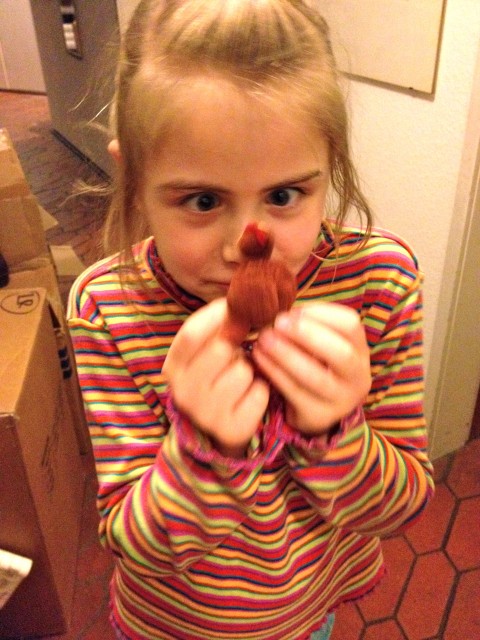 This picture cracks me up- Quinnie playing with her little chicken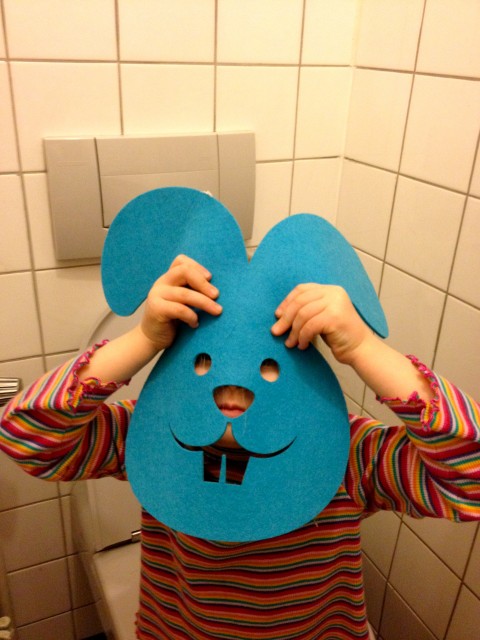 Walked by the bathroom and found Kiera like this on the potty.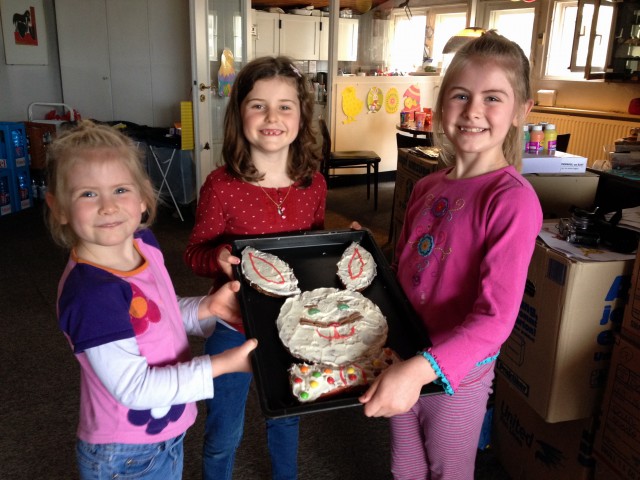 Matilda came over to help us frost and decorate our annual bunny cake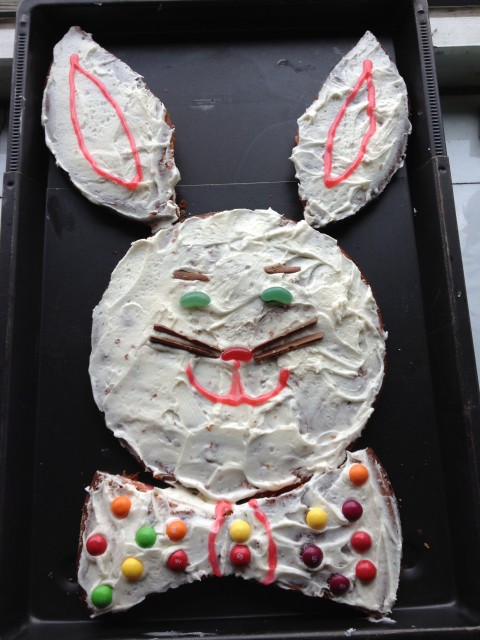 I grew up making this Bunny Cake every Easter with my Mom and sister. We always looked forward to it and I'm happy that my girls are also excited to make it every year.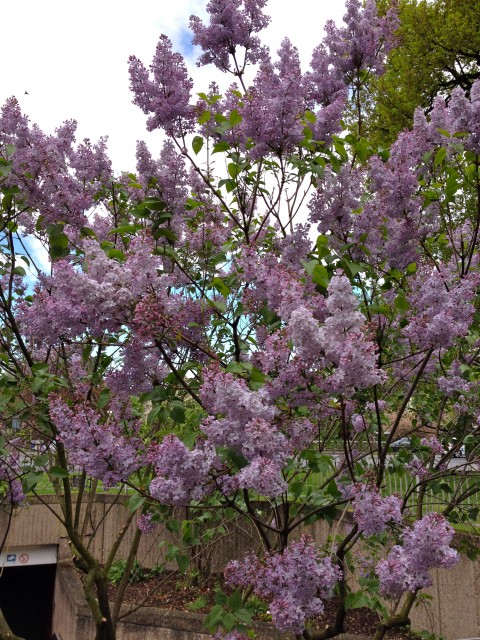 Lilacs everywhere! In New Hampshire (it's our State flower- I grew up with lots of lilac trees in our yard) we have to wait until summertime but they're already blooming here. This is right in front of the subway station we use every day- love smelling them as we walk by.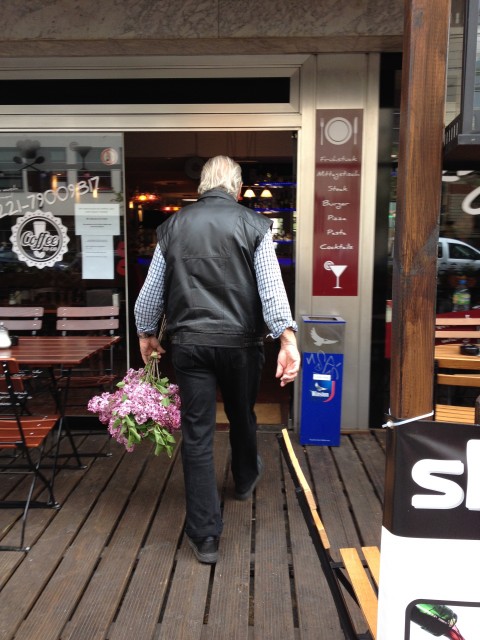 Saw this guy walking down the street with a bunch of them.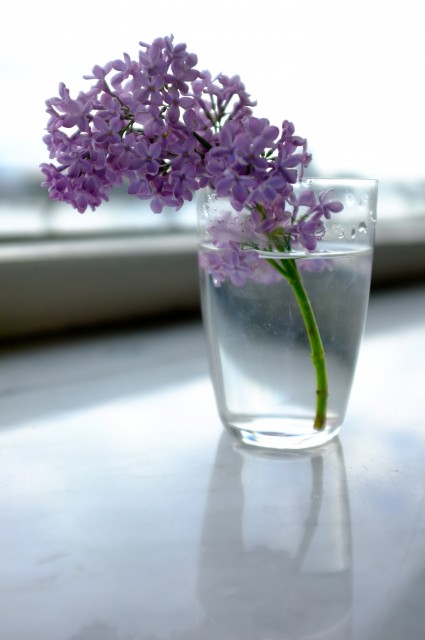 Quinnie knows how much I love them and brought me home a sprig "because I love you Mama."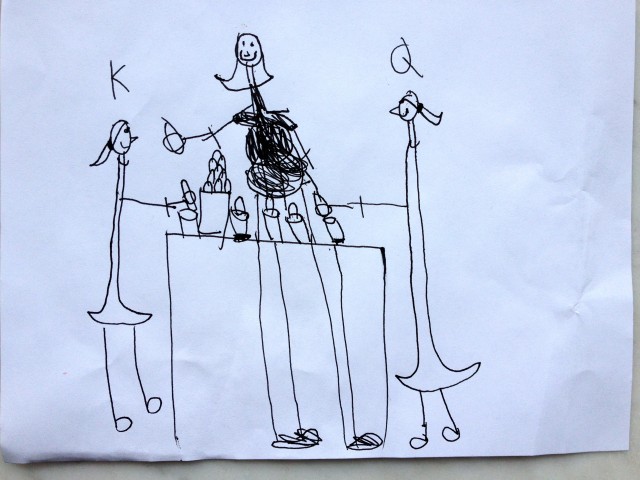 Picture Quinnie drew of us coloring eggs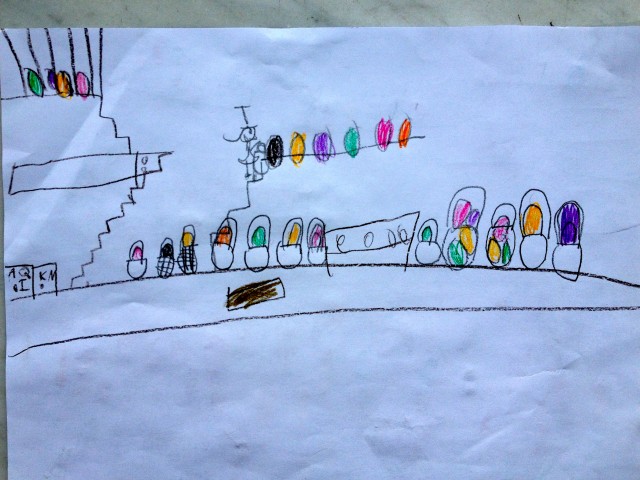 "Easter Baskets with Easter Eggs" by Quinnie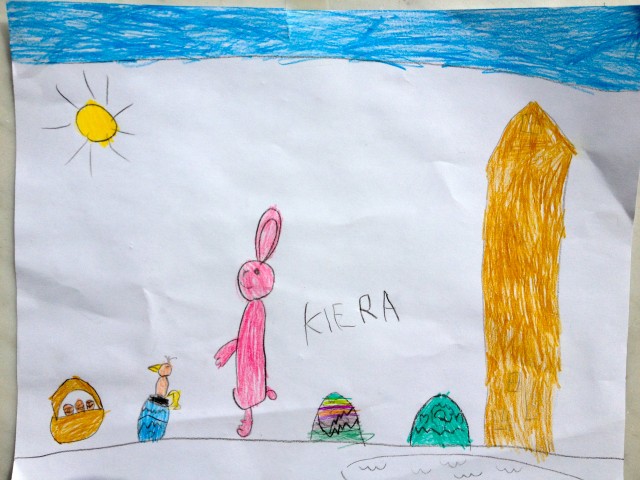 The rest of these are by Kiera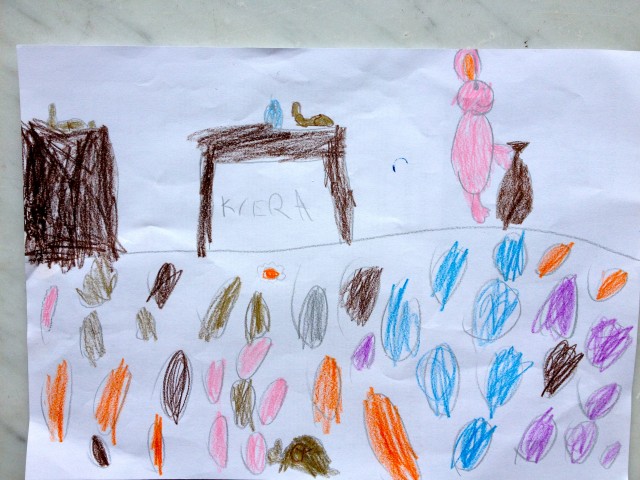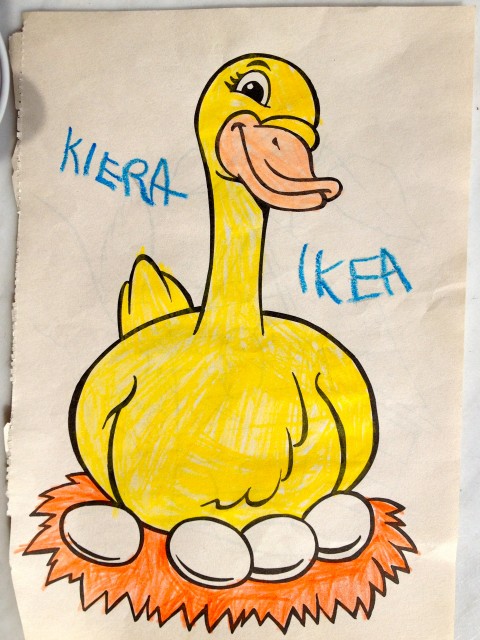 When we were at Ikea the other day Kiera realized that Ikea had all of the letters of her name (jumbled) except the "R". She's been writing "Ikea" on everything (lol).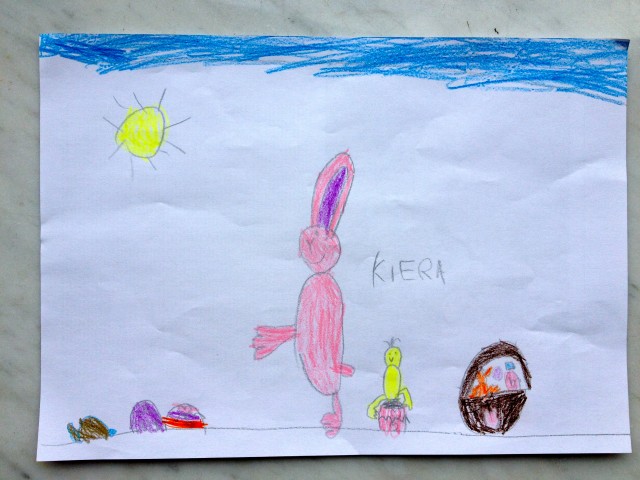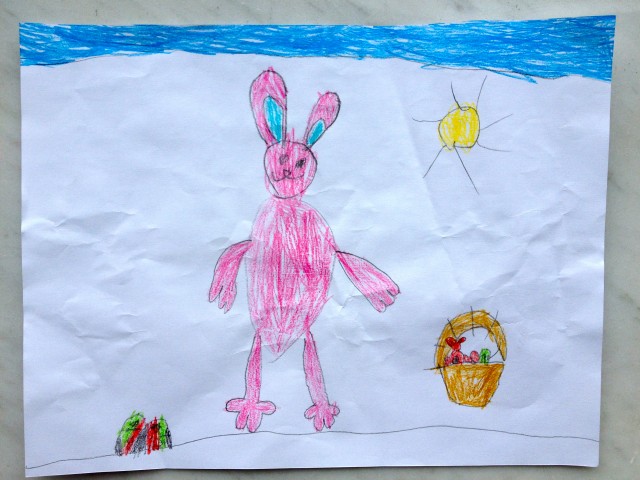 We leave tomorrow for a week of vacation in Bavaria. We'll be back just in time for the Easter Bunny, and then on Monday the girls will be attending their first real Circus! I'm thinking I won't be back with a post for about 2 weeks so I'd like to wish you all a Happy Easter in advance. Hope the Easter Bunny is good to you!