This Easter was pretty low-key because I was sick. I caught a bad head/ chest cold the last day of our vacation in Bavaria, and still have it now-2 weeks later (just trying to be thankful that I didn't get sick at the beginning of our vacation!).
As usual, our early- riser Quinnie was the first one up (which meant Mama was up too if I wanted to snap any pics).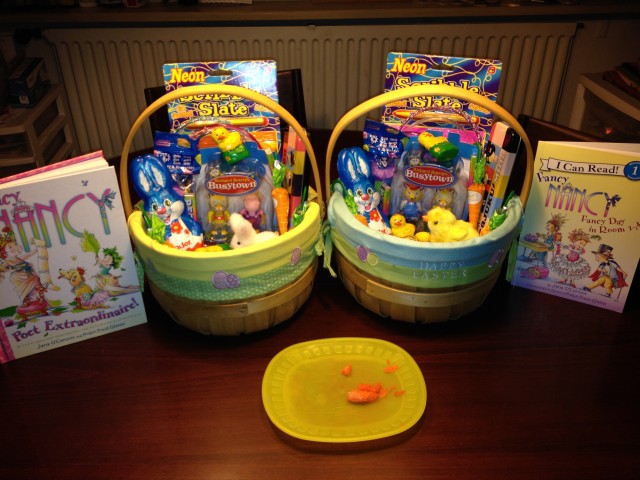 Notice the plate in front- the girls always leave out carrots for the Easter Bunny. Looks like he loved them- there were even teeth marks if the last carrot left on the plate!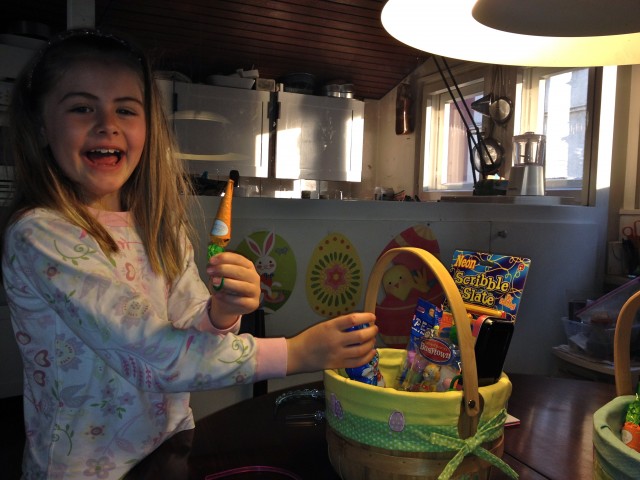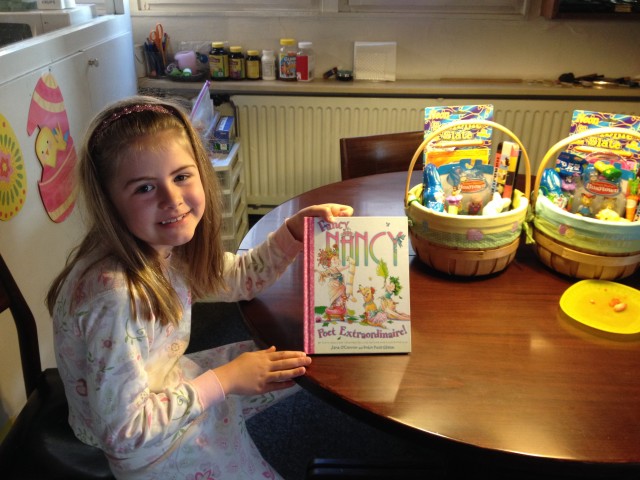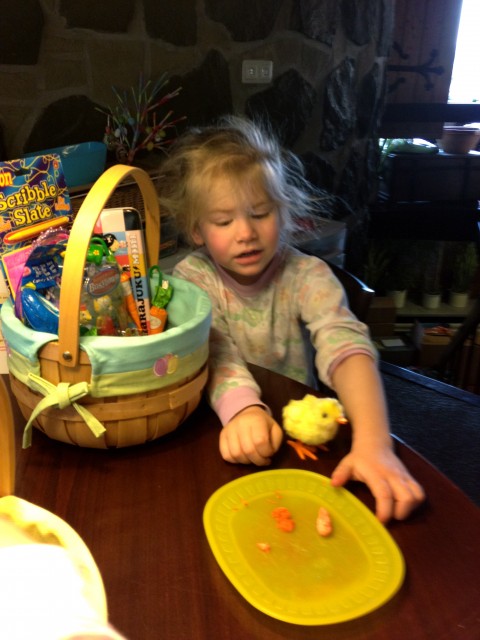 I love the look of wonder on Kiera's face when she sees that the Easter Bunny ate the carrots.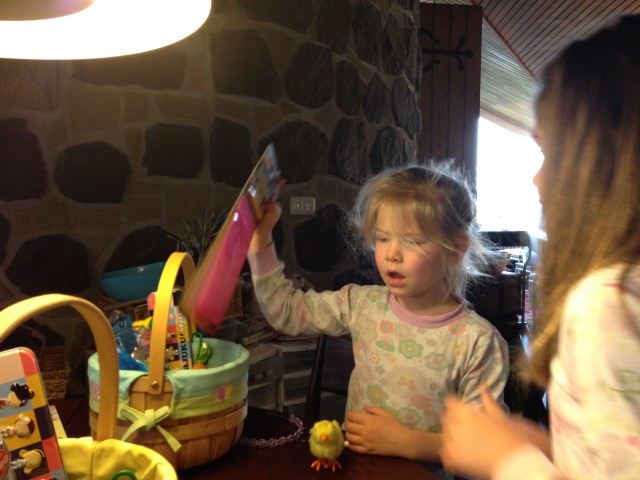 Judging by Kiera's expression, the Easter Bunny did a pretty good job this year.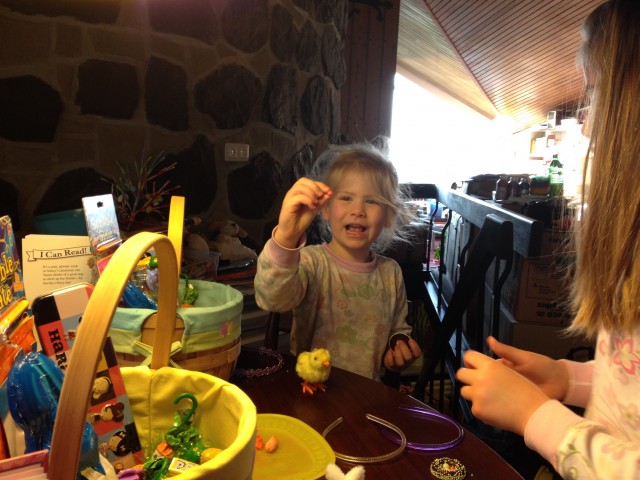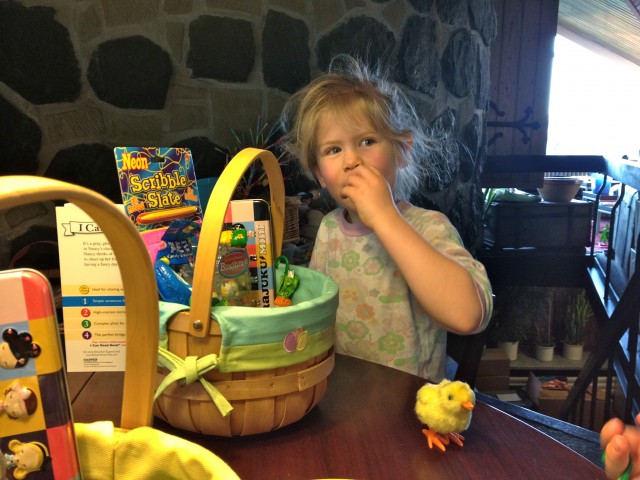 They ate most of their candy within a few hours. On Christmas and Easter I let them go hog-wild since it's a special occasion.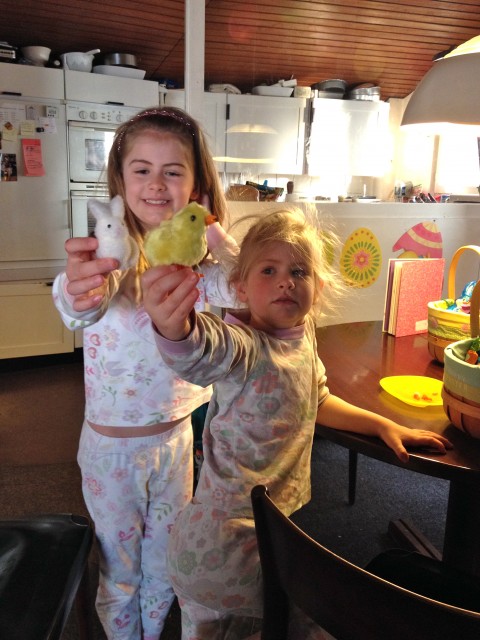 A few days later we met up with some of their friends for a play date at the playground. I brought lots of candy- filled Easter eggs for an Easter egg hunt. They LOVED it.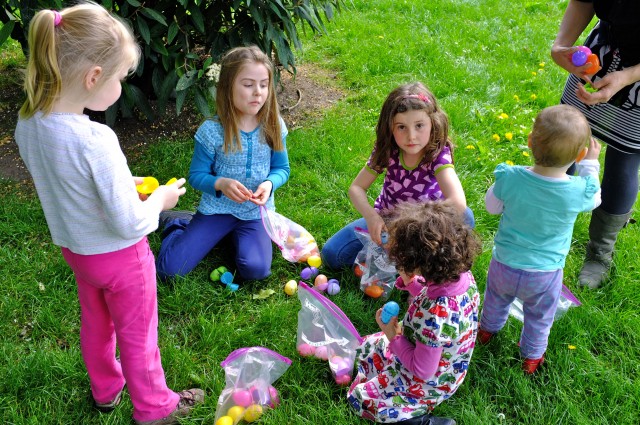 The other kids had never done an Easter egg hunt before. Chloe (their Mom) told me that they don't sell those fill-able plastic Easter eggs in Australia (where she's from) or in Germany. I'm glad I brought mine from the States- the girls would have been seriously bummed- Easter with no Easter Egg Hunt?! Chloe thought they were so great that she was going to try and buy some online.
After all the candy was eaten, the kids played "Easter Egg Hunt" over and over again with the empty eggs. Even kids we didn't know from the playground got in on the action! I didn't get any good pics of the actual egg hunting- Chloe and I were busy helping the little kids hunt (before their older siblings found them all!).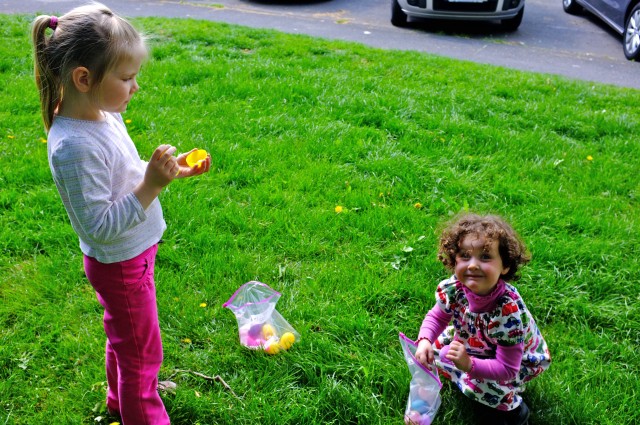 Kiera and Annie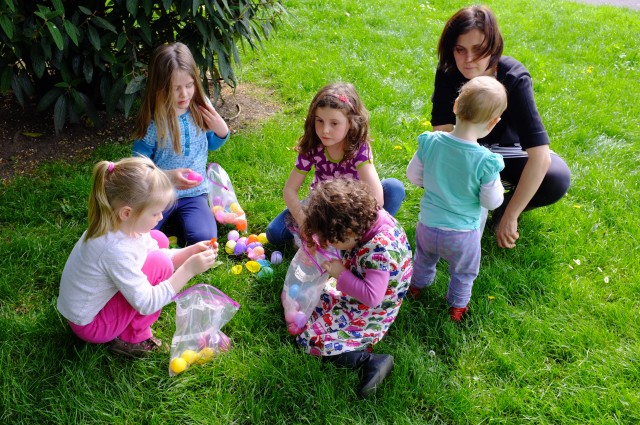 Hope you all had a great Easter!