First thing in the morning I was woken up by these two lovelies…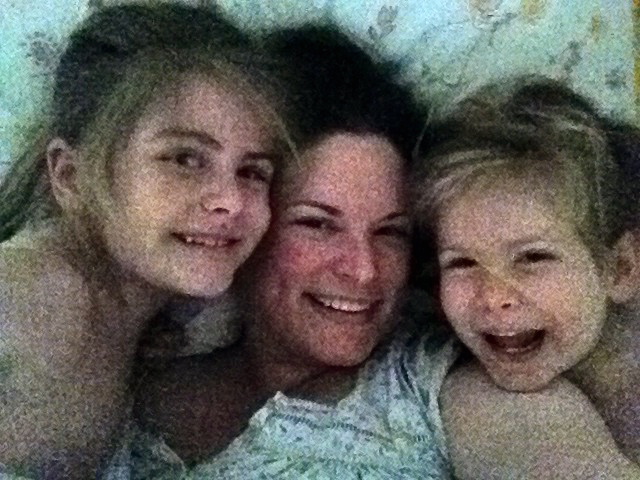 Snapped this quickly with my iPhone (It was really dark in the room so photo is really grainy, but I still like it).
Then Simon and the girls presented me with a wonderful homemade breakfast…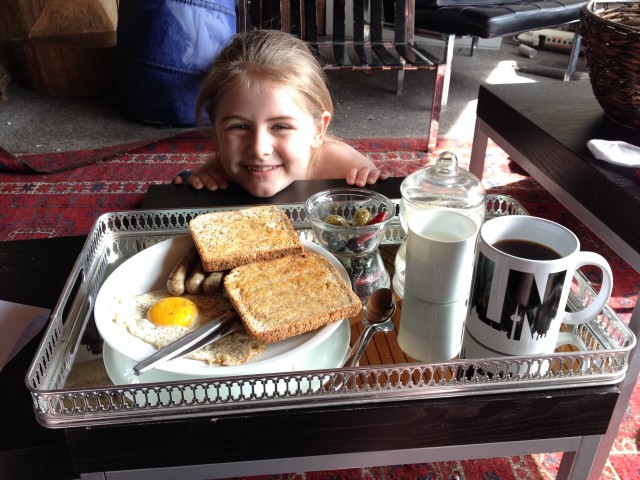 …which the girls devoured in no time- Simon had to make another (lol!).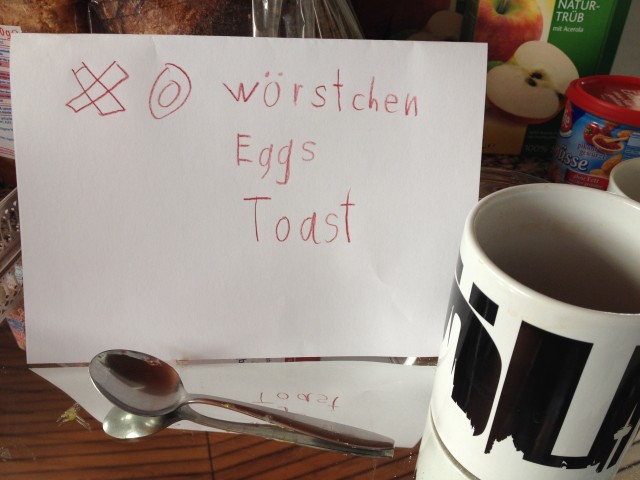 Quinnie's breakfast menu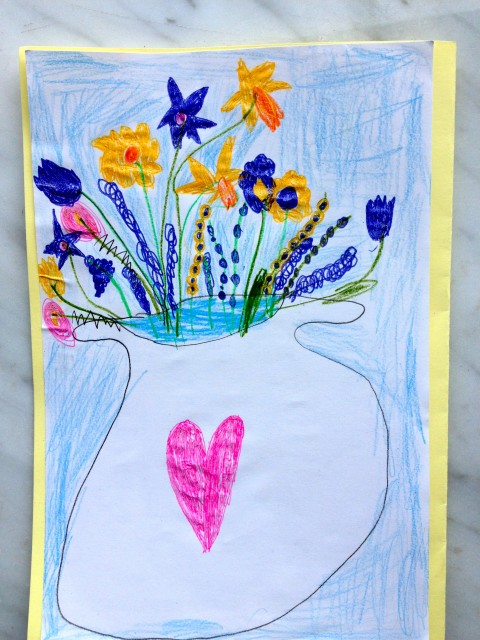 Both of the girls made me two cards each this year. Here's the first one Quinnie gave me.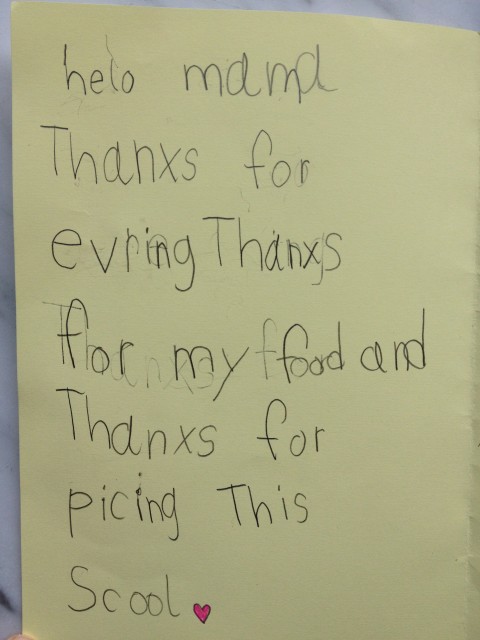 She made this one at school. Inside it says, "Hello Mama. Thanks for everything. Thanks for my food. Thanks for picking this school."  I think she did a great job with no help (especially considering we've been mostly focusing on writing in German this year).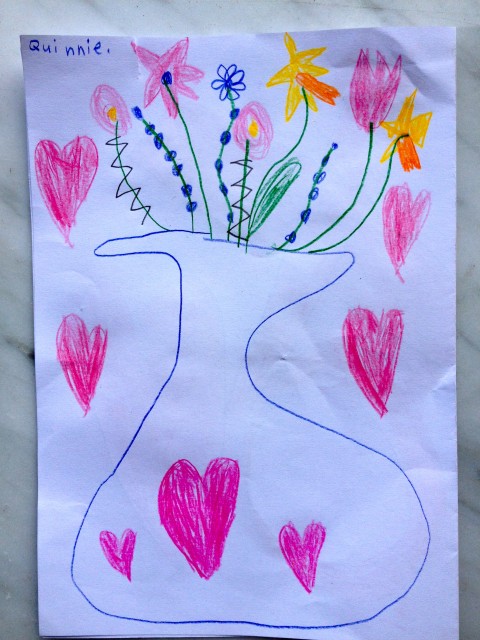 Quinnie's second card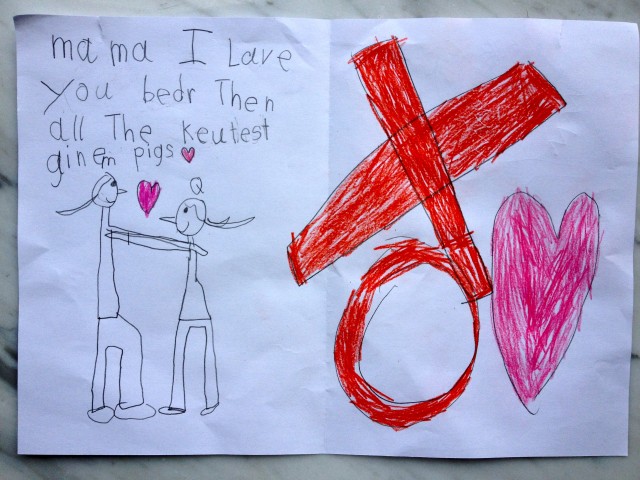 Inside it says, "Mama, I love you better than all the cutest guinea pigs." If you know Quinnie at all you know what a HUGE compliment that is- she's obsessed with guinea pigs! I especially love the drawing of us hugging with a love bubble between us and the "x" (kiss) and "o" (hug).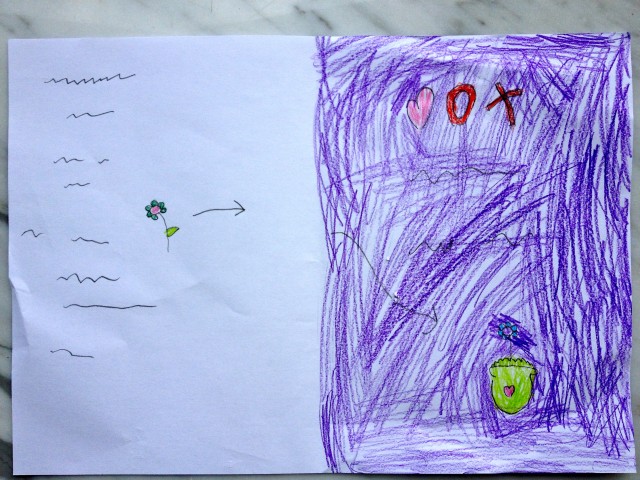 Here's Kiera's first card. Notice the squiggly lines- they are Kiera's version of cursive writing. She told me "You can make it say whatever you want"! She cracks me up!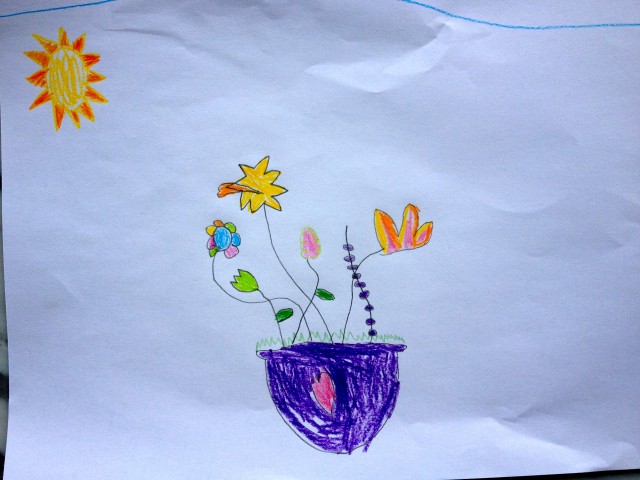 Kiera's second card
I hope that all of you wonderful Mothers out there had the amazing day that you deserve. The old adage is so true- you don't TRULY understand all that your parents did for you until you have your own children. So I want to say a special "Happy Mother's Day!" to my own Mom- thanks for showing me how it's done.
And I want to thank my girls for bringing sunshine, limitless love and happiness to my every day. You force me to be a better version of myself. I can't believe I get to be your Mama.