Wieskirche is a Rococo church built in the 1740's to house the dilapidated wooden statue that was seen to have tears running down it's face, and pronounced a miracle. It has become a popular pilgrimage sight.
When we first pulled into the parking lot there were busloads of people. I looked at the church (which seems to be in a pasture in the middle of nowhere) and thought that it was a pretty church, but wasn't sure what all the fuss was about.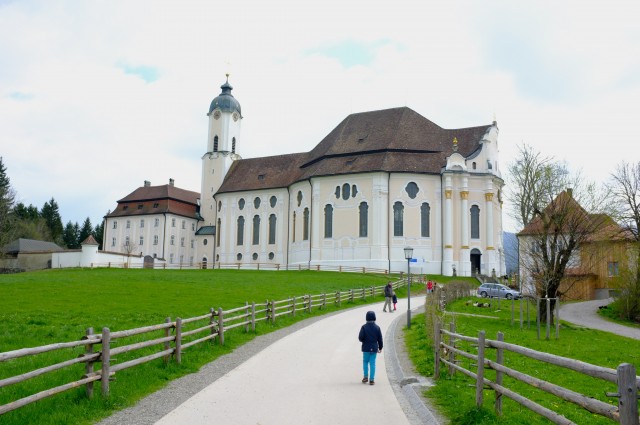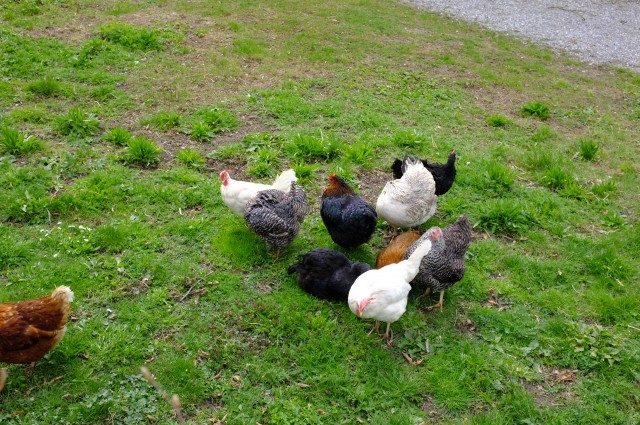 The girls were THRILLED that there were chickens roaming around. Probably one of the highlights for them actually!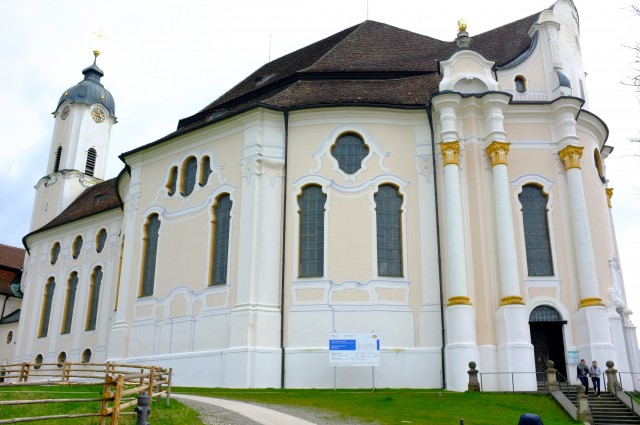 Then we went inside…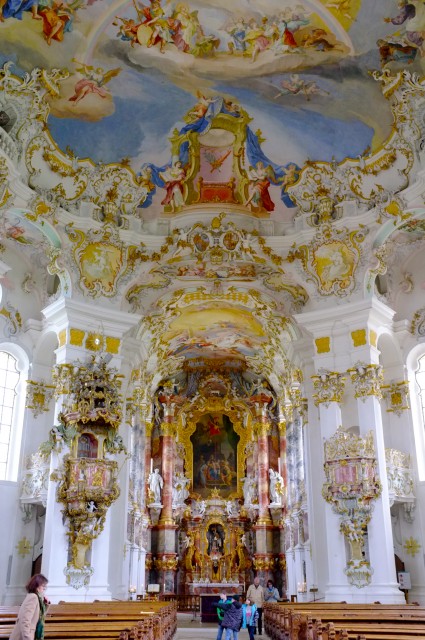 Hallelujah!! OK- now I get it. Even Simon was impressed. Up until this point I felt a bit like I was dragging him to yet another historical, cultural outing when he would rather be relaxing (or skiing).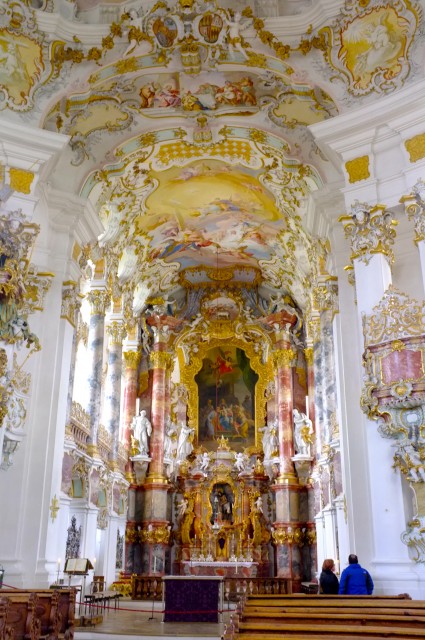 It's truly the kind of place that pictures just don't do it justice.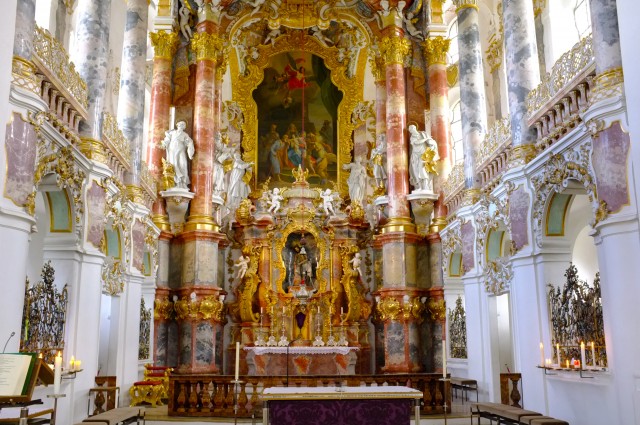 In the bottom center of this structure you can see the small wooden statue that started this all (wish I'd gotten a close-up of it!)…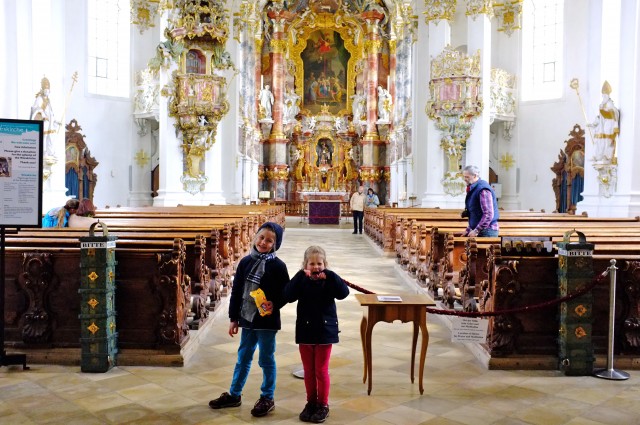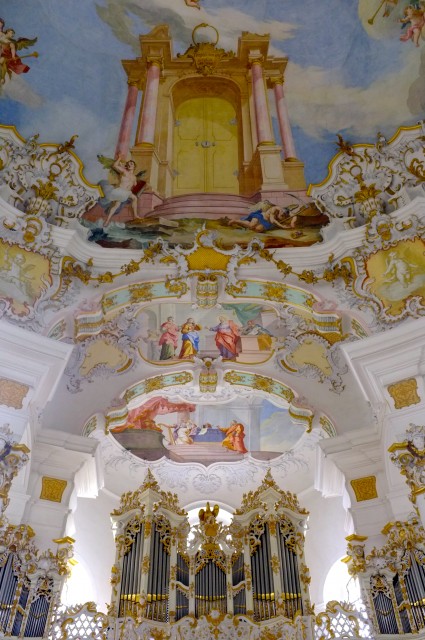 some pics of the dome ceiling…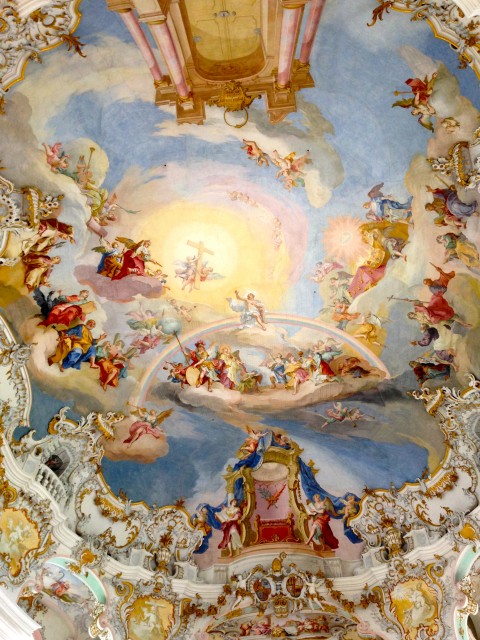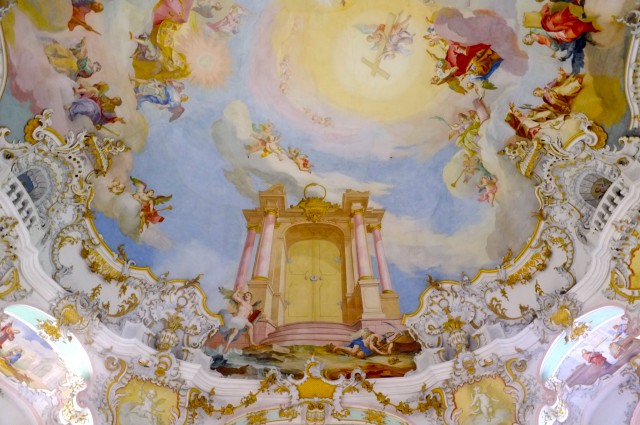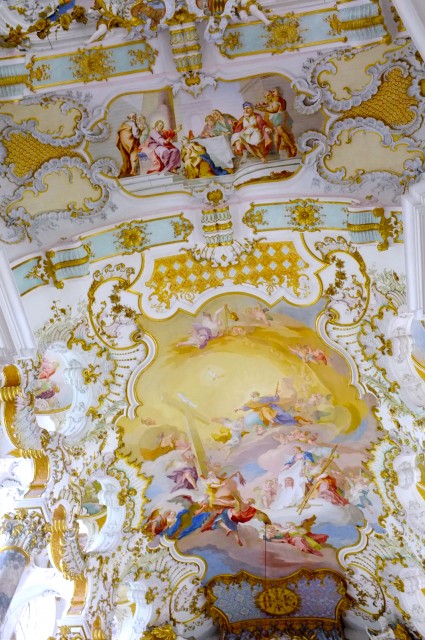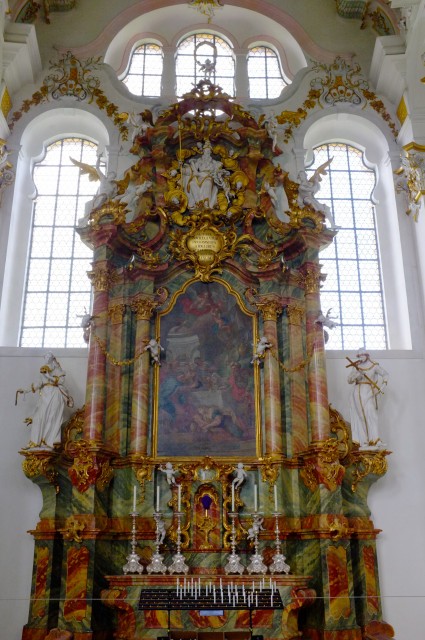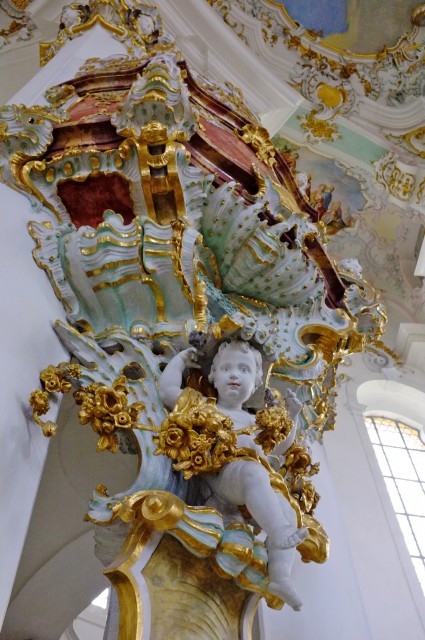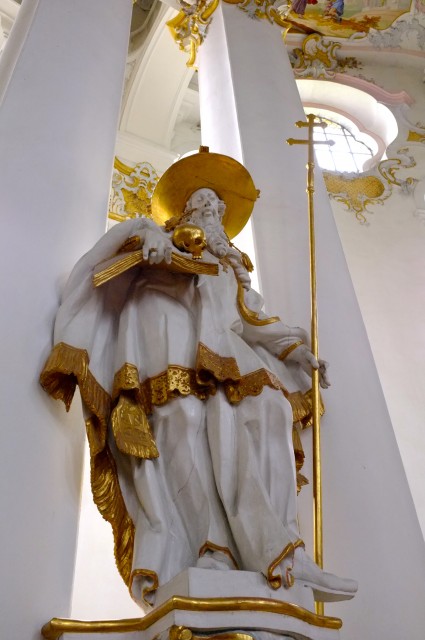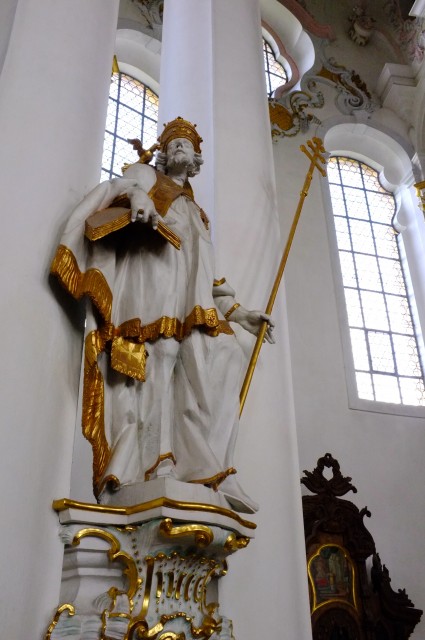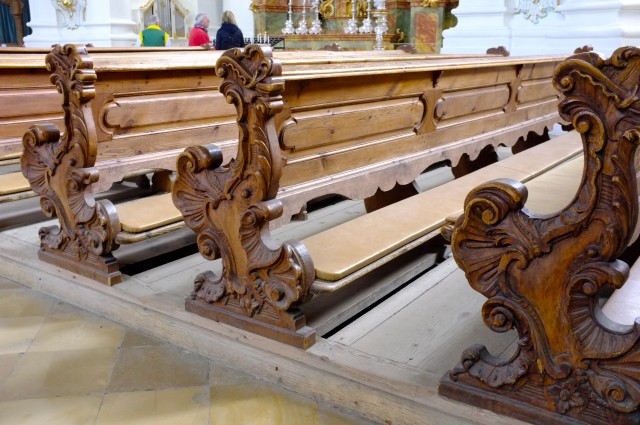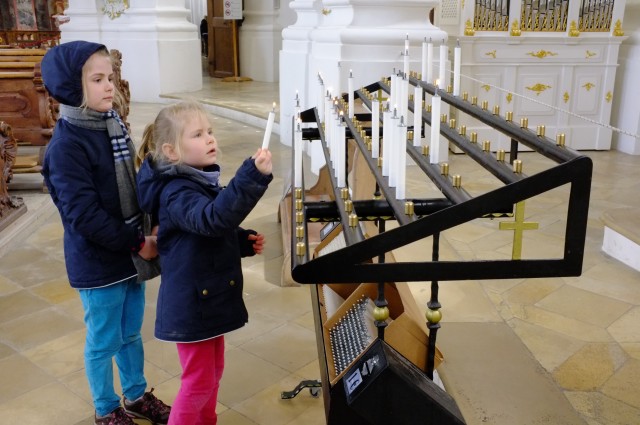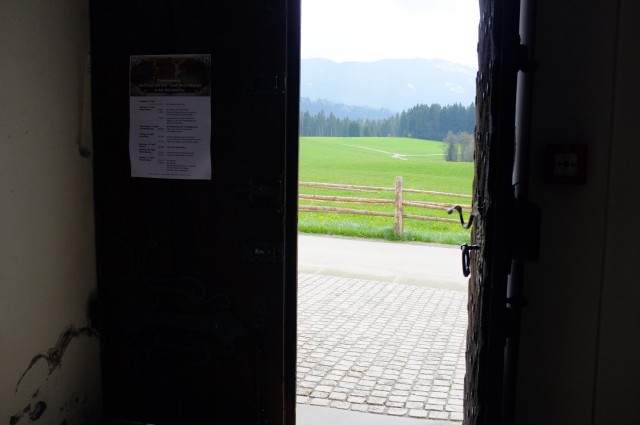 looking out the front door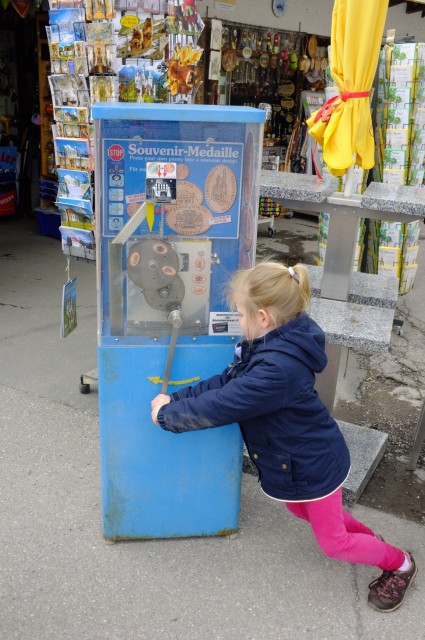 On the way back to the car the girls pressed another metal souvenir coin. They both insisted on doing it themselves even though it is very hard to turn the crank.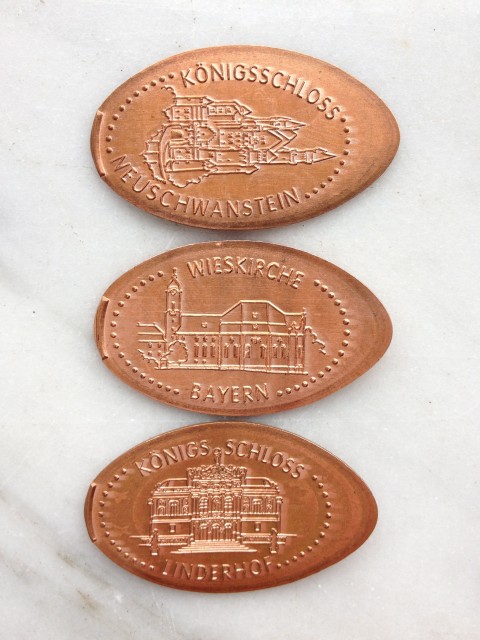 Here are just a few of the coins they've pressed…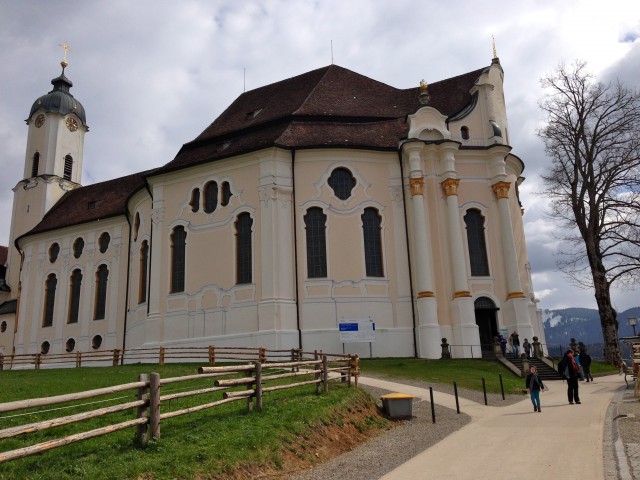 Here's some more information on Wieskirche if you're interested…