Oberammergau is a town famous for it's Lüftlmalerei (paintings on houses) and woodcarving artists. The Lüftlmalerei started in the 18th century, and was a way for wealthy merchants, farmers and craftsmen to show their status. I read that Oberammergau has a world famous woodcarving school that is very hard to get into. You wouldn't believe the amazing work you see around this town and in it's shops.
This is also the town that is famous for putting on the famous Passion Play every 10 years (a promise they made to God long ago for sparing them from the bubonic plague).
There was some snow on the ground which meant, of course, that the girls wanted to play in it. Simon watched them so that I could walk around for a few hours and take pictures (bliss!).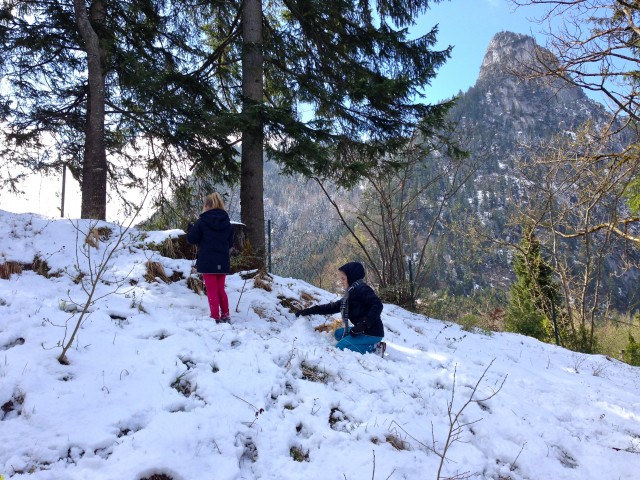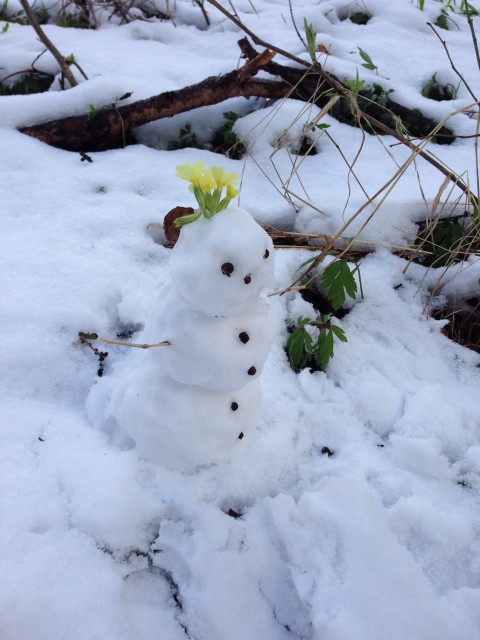 Some of the houses have Grimm fairy tale themes. The next 4 pics are of the Rotkäppchen (Little Red Riding Hood) house.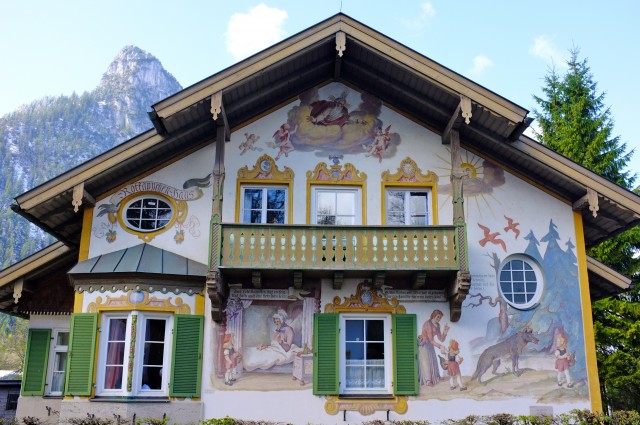 you can click on any picture to enlarge and see better detail…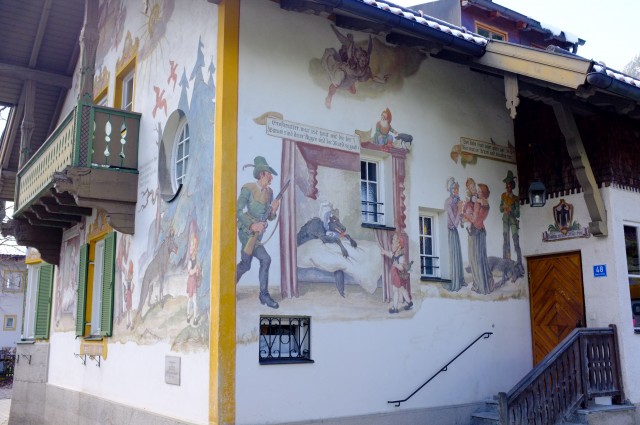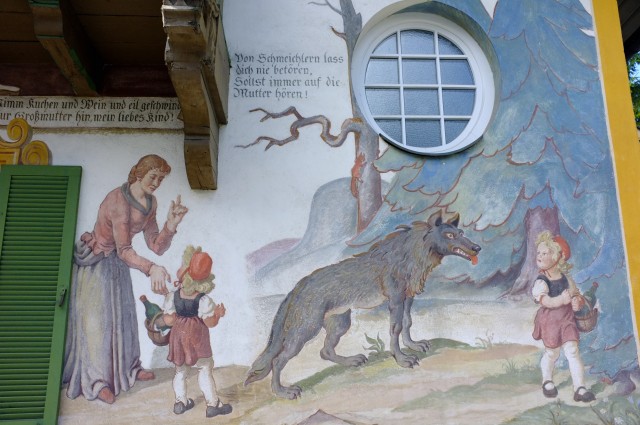 close-ups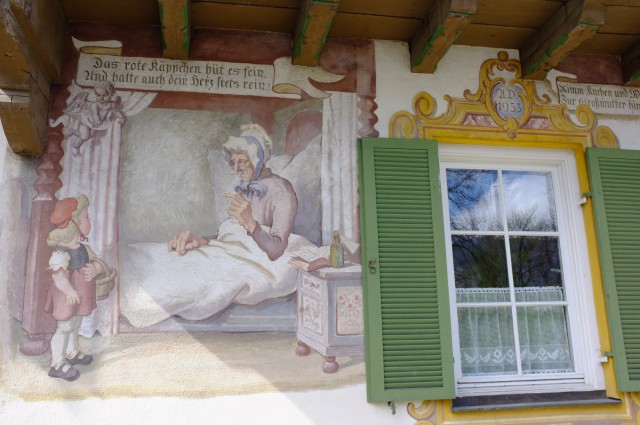 The next 3 pics are of the Hänsel und Gretel house…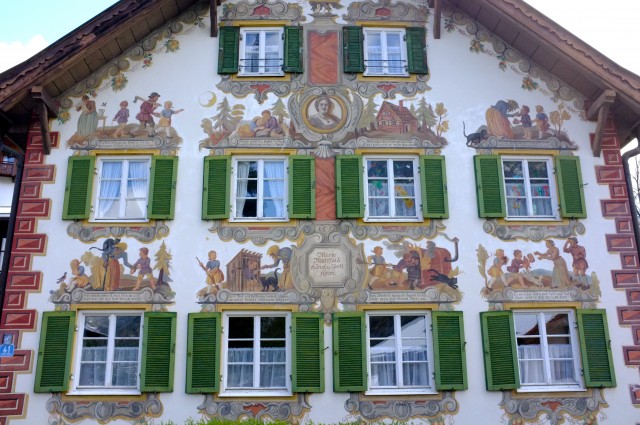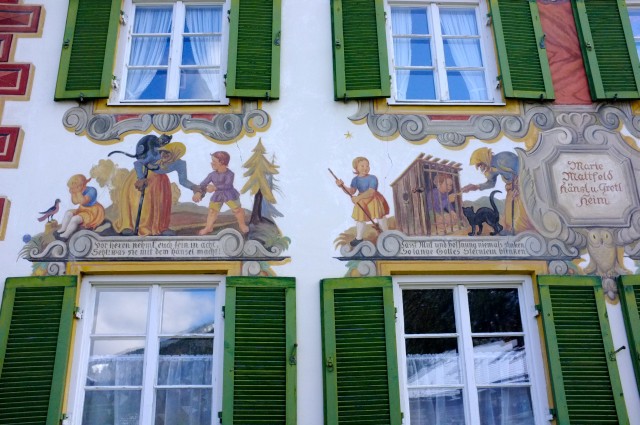 close-ups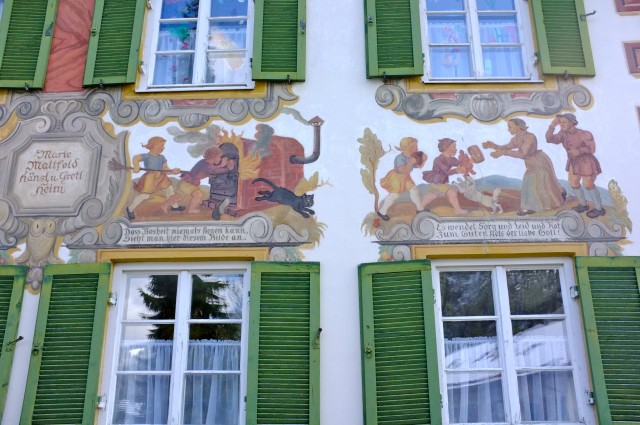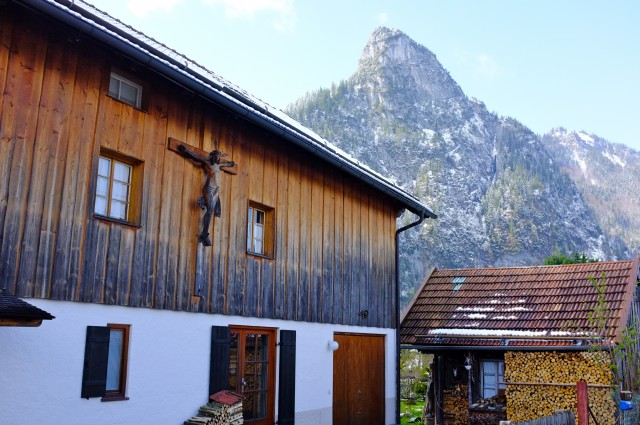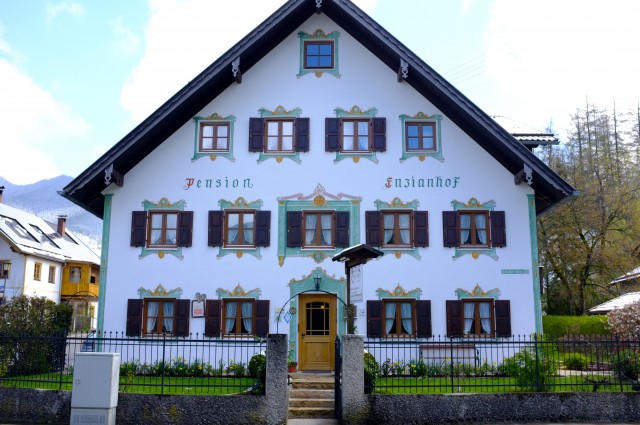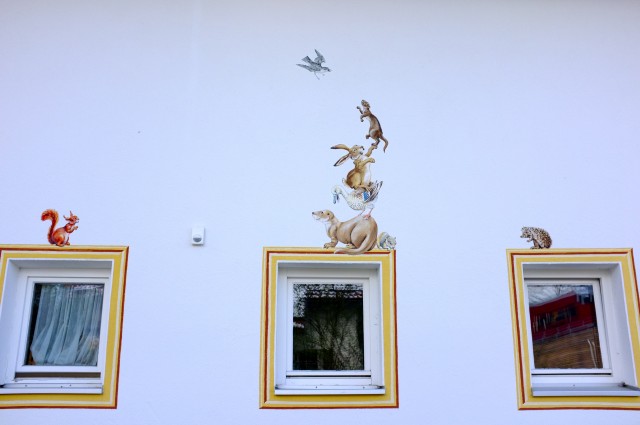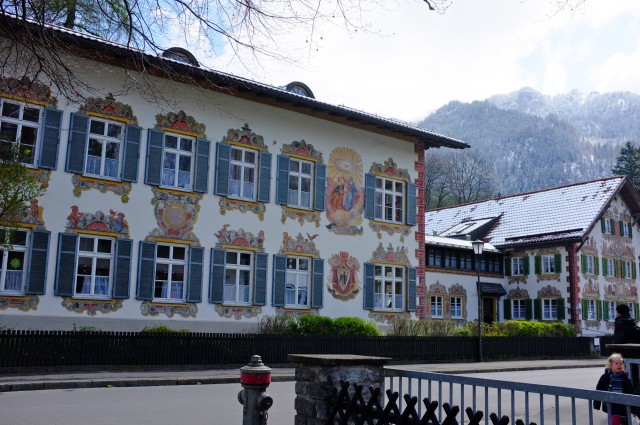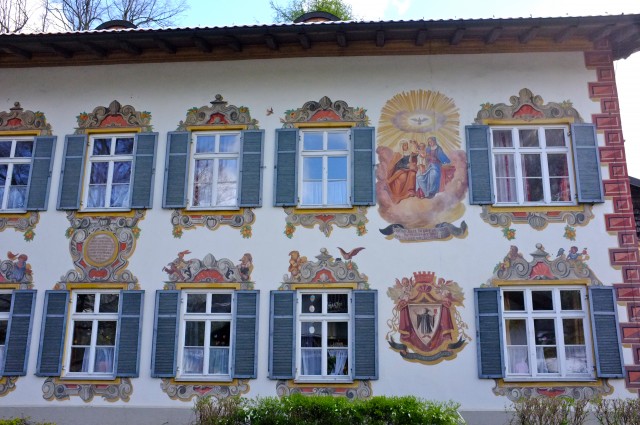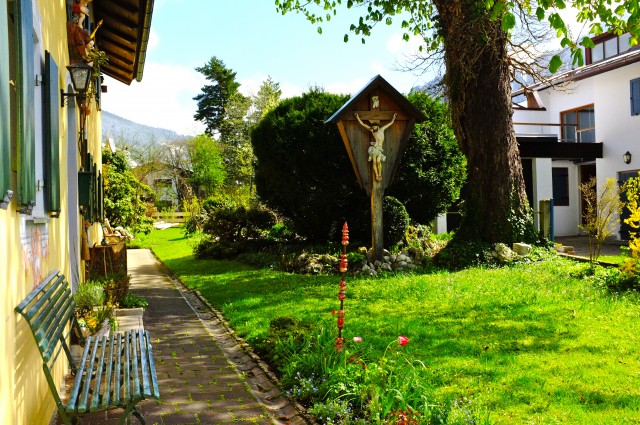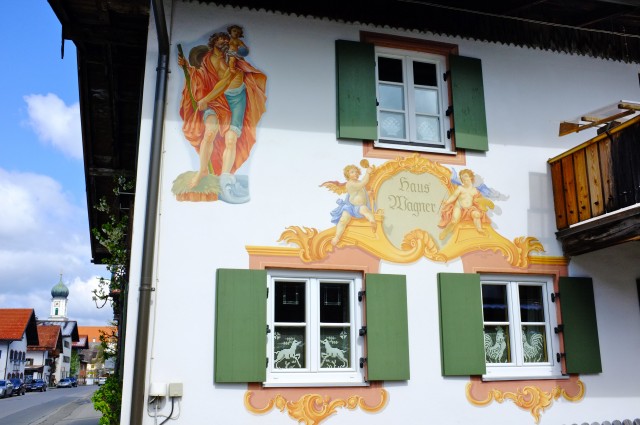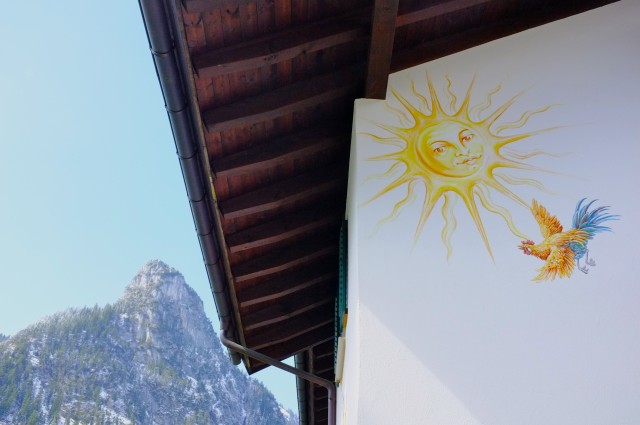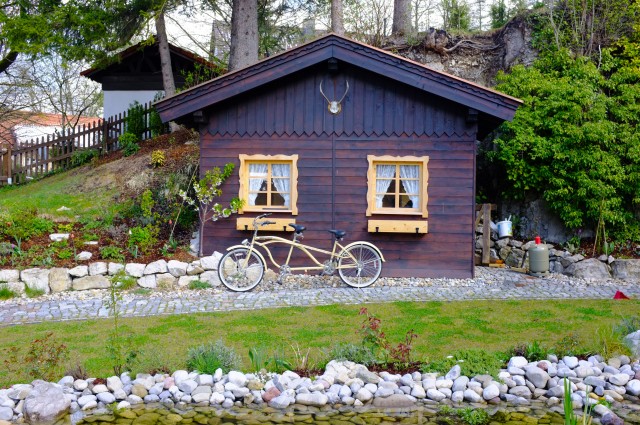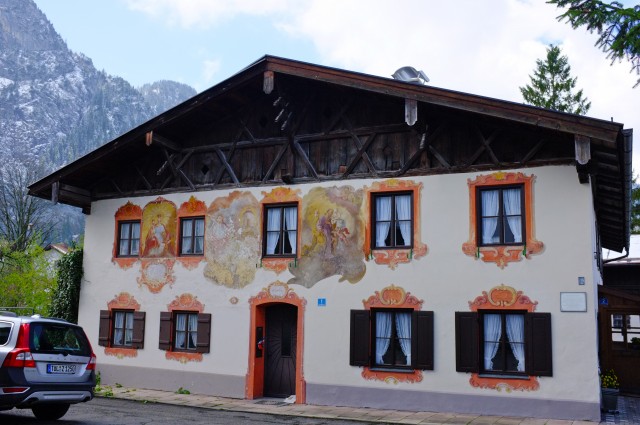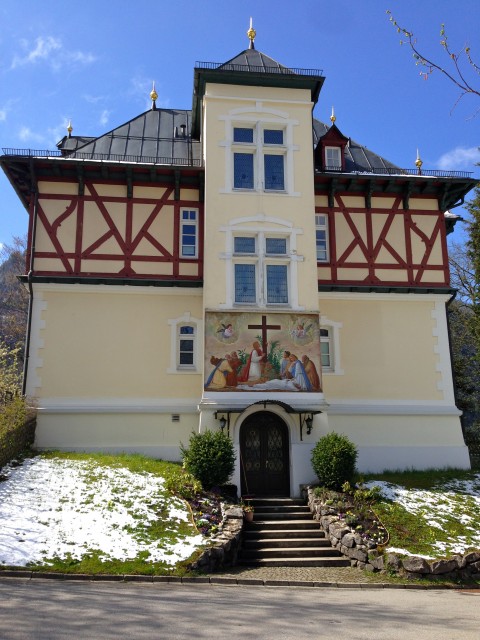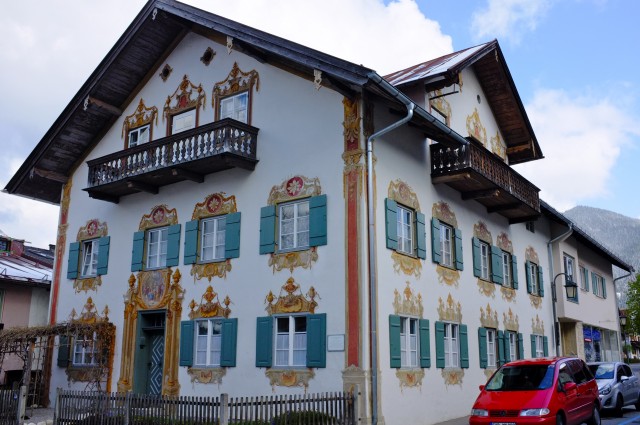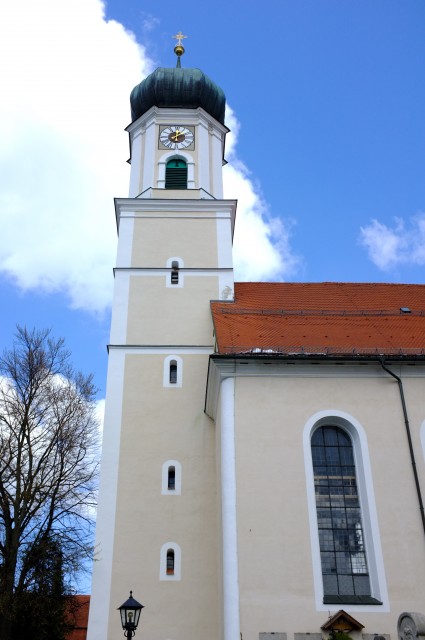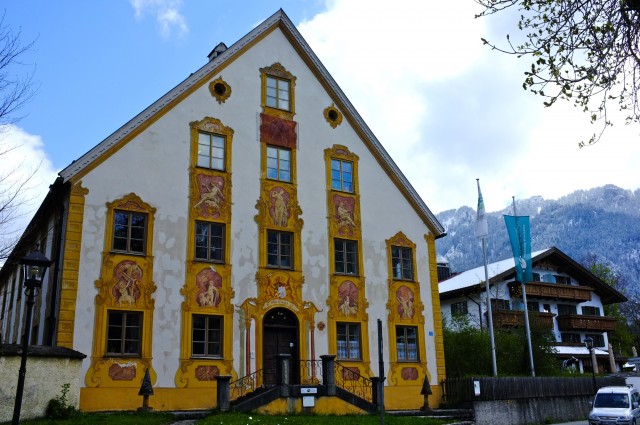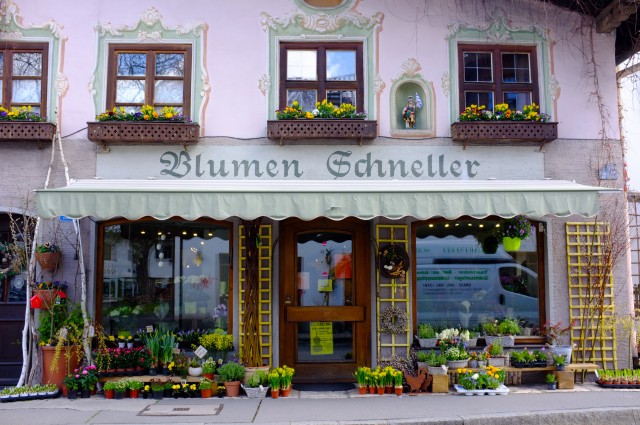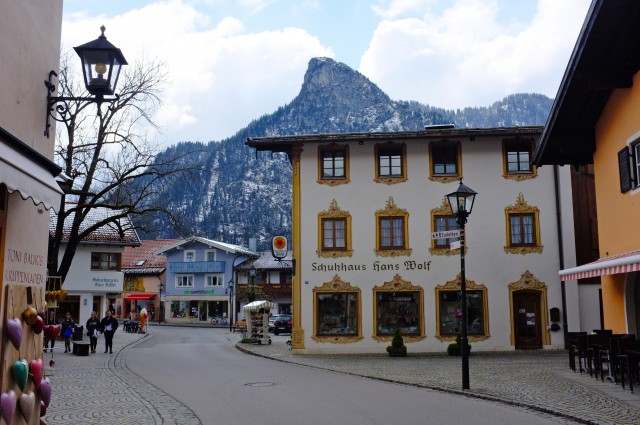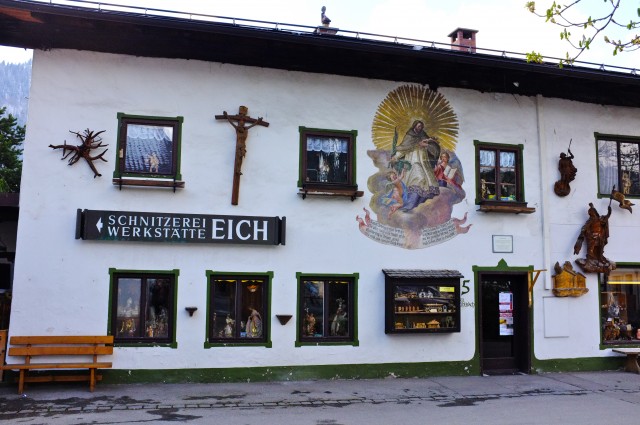 Here are just a few of the Woodcutting stores. You can watch the artisans as they work. The stores smell amazing (if you like the smell of wood). I wanted to get pics of the woodcutters at work but heard somebody else get yelled at for doing that, so I didn't. I had to sneak lots of these pics, or get pics through windows, unfortunately.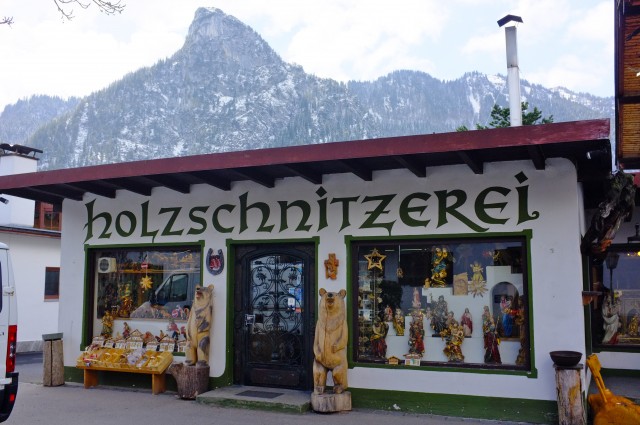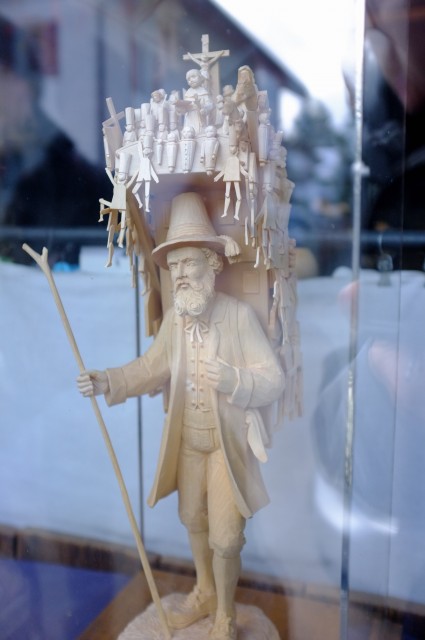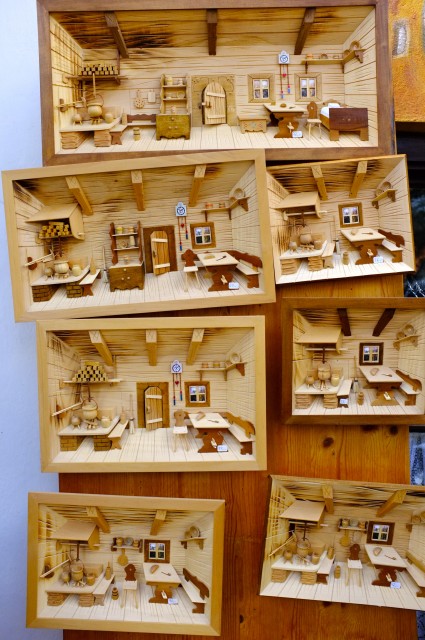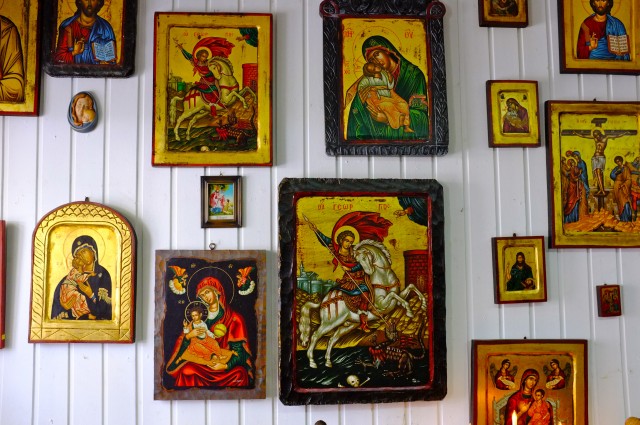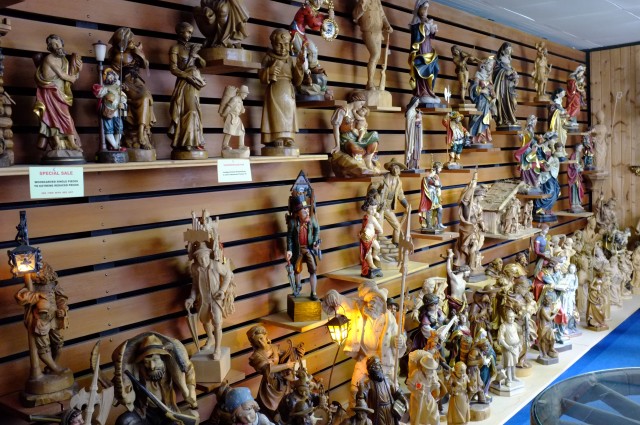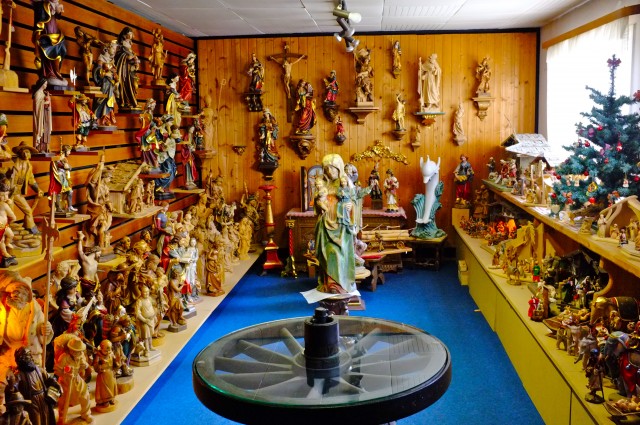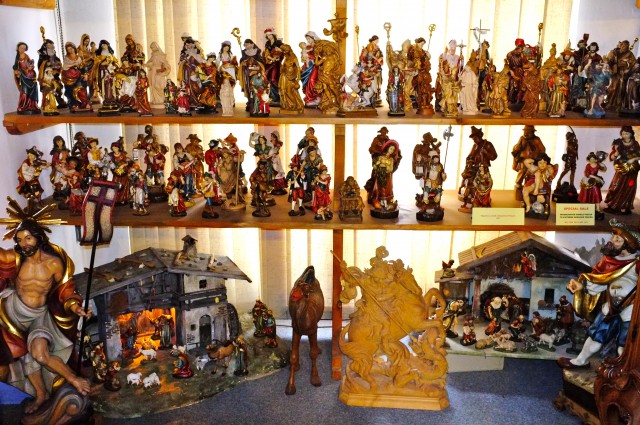 If you want to invest in a handmade manger scene for Christmas, this is the town to buy it in. Unfortunately I didn't get pics of the ROOMS full of mangers.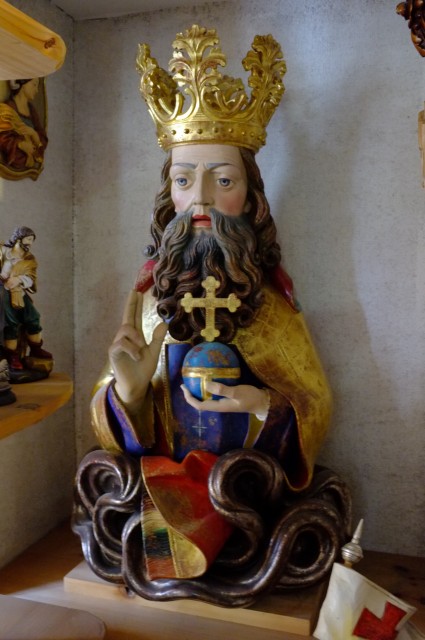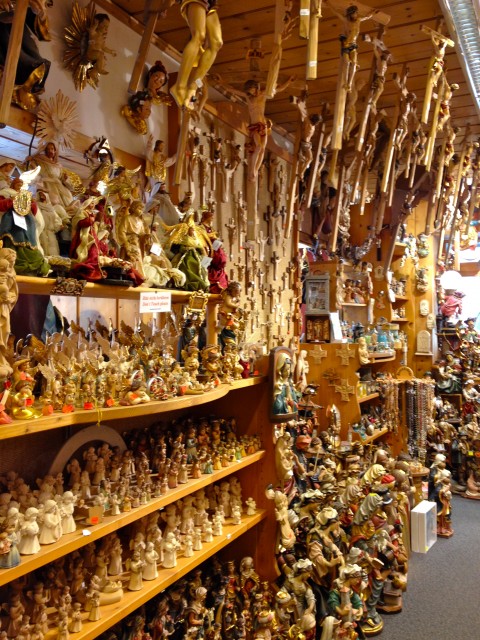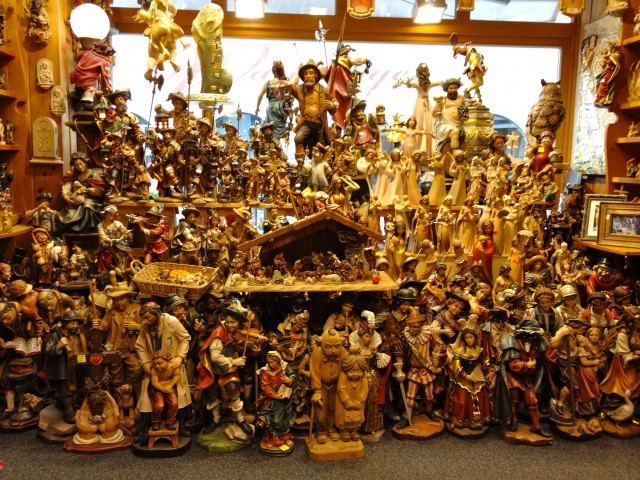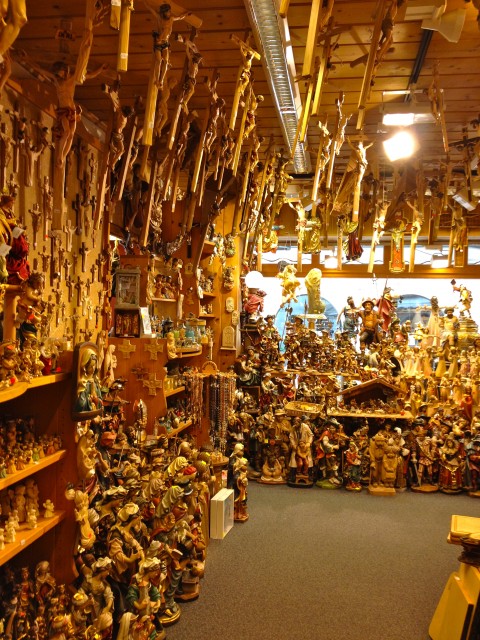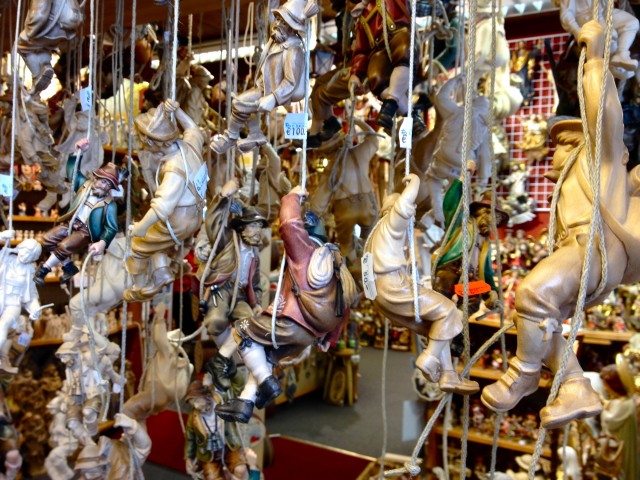 carved Alpine climbers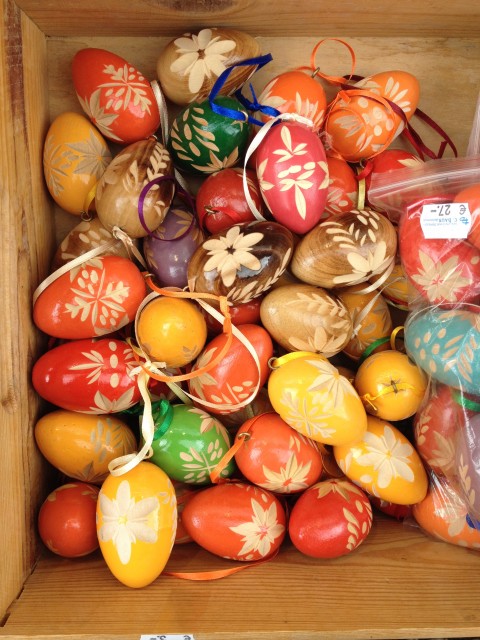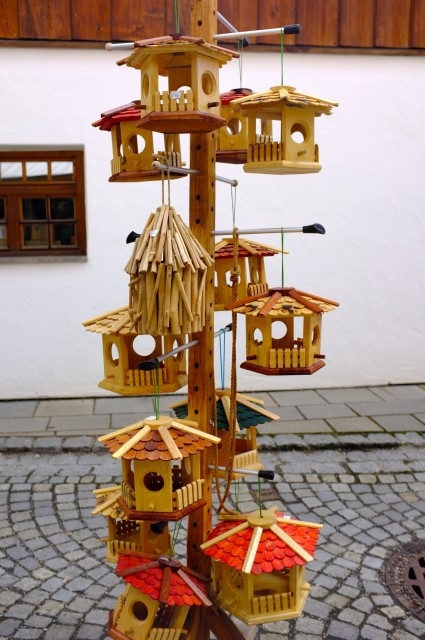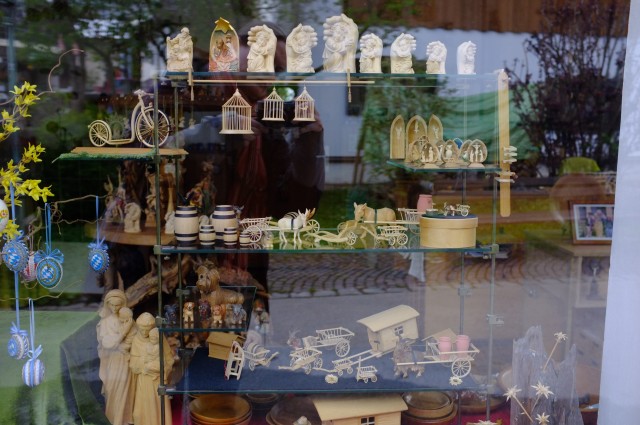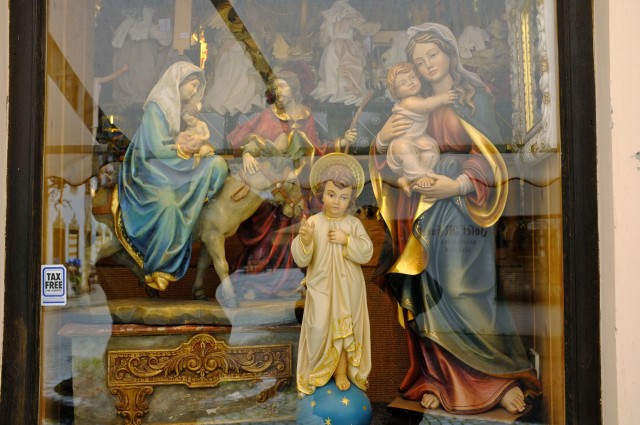 All of these pics are of items hand carved out of wood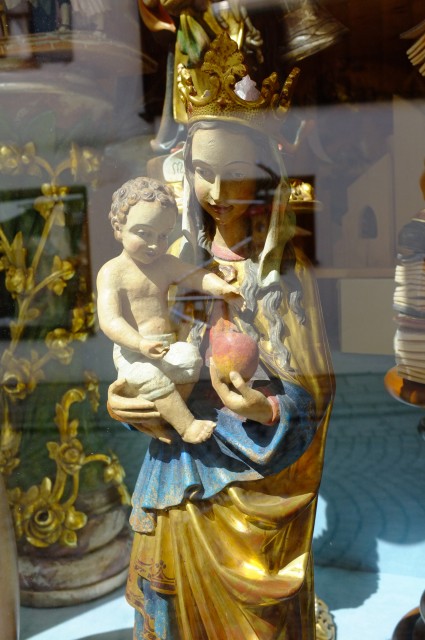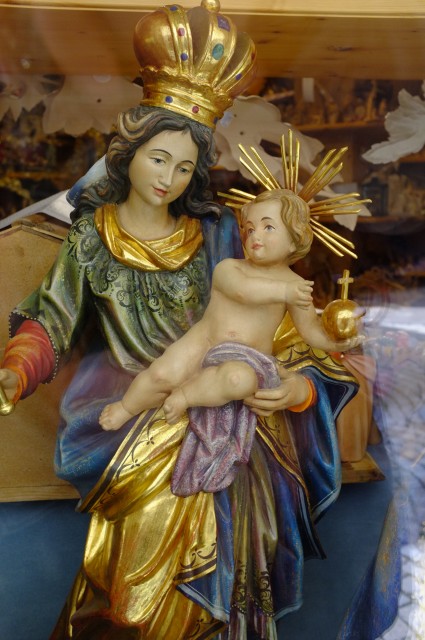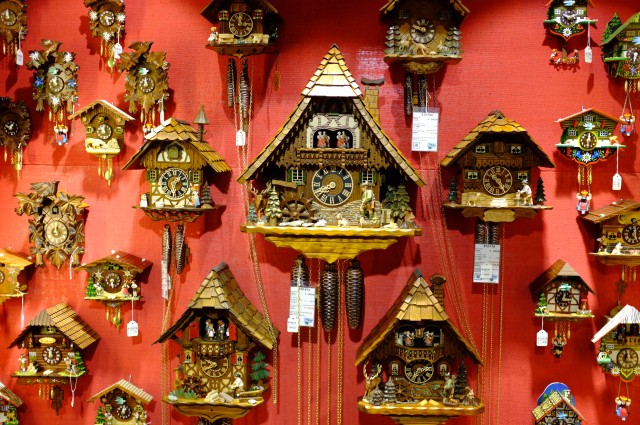 and Cuckoo Clocks, of course!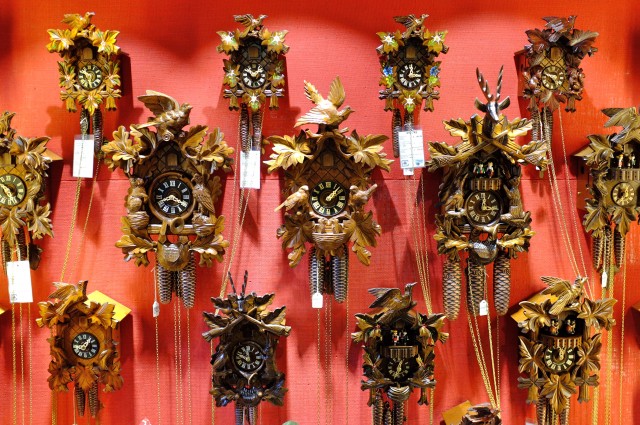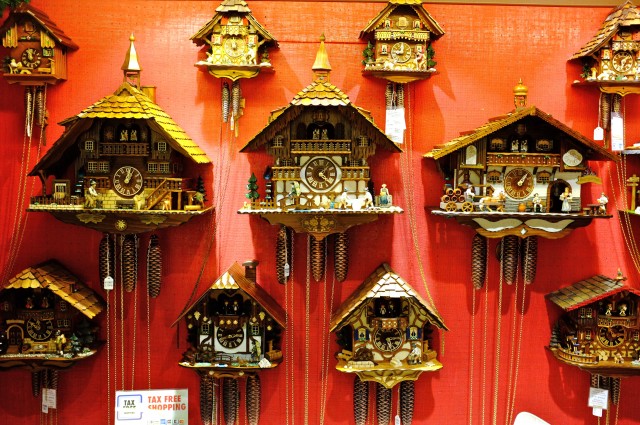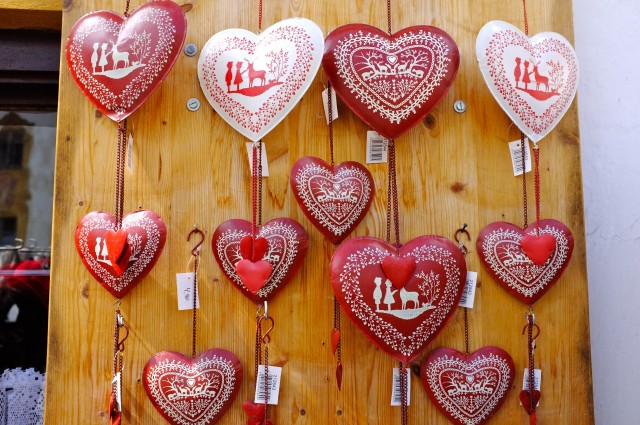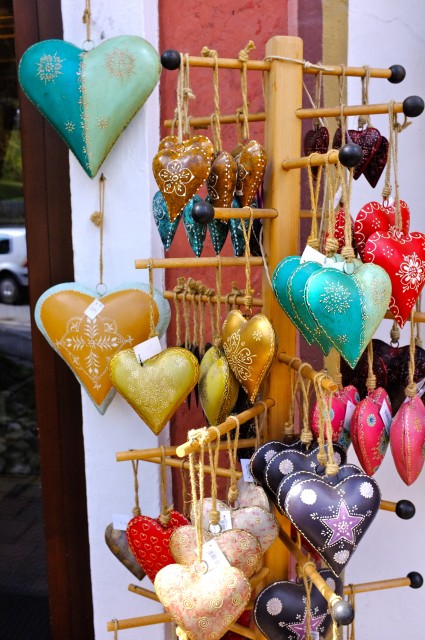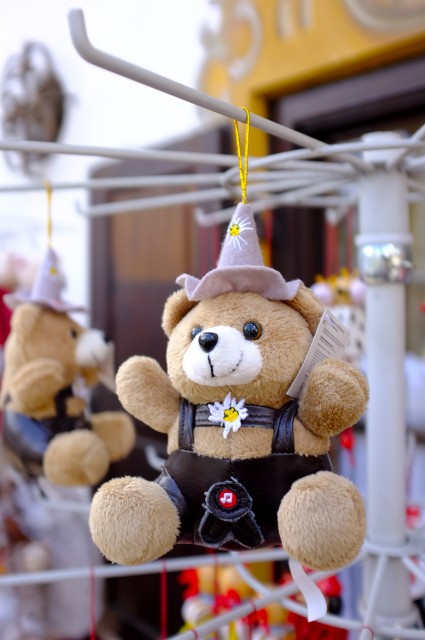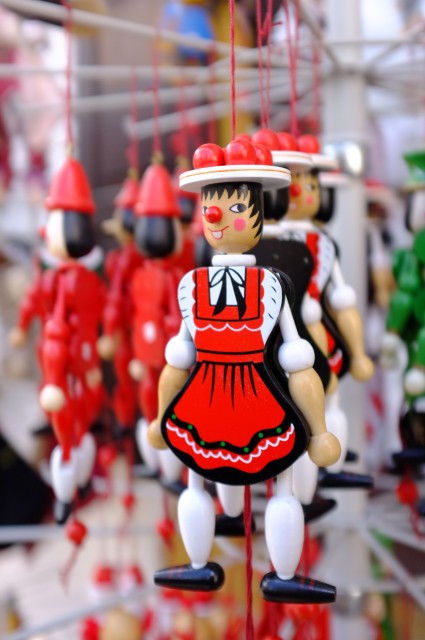 Bought a few of these Marionette ornaments for the girls. Also bought them some beautiful handmade wooden boxes with Edelweiss flowers carved into the tops of them.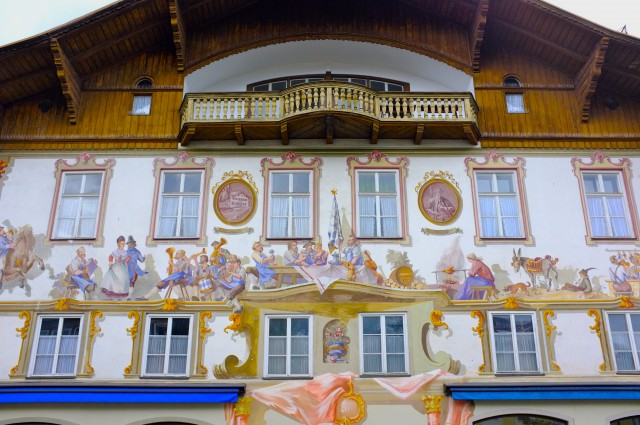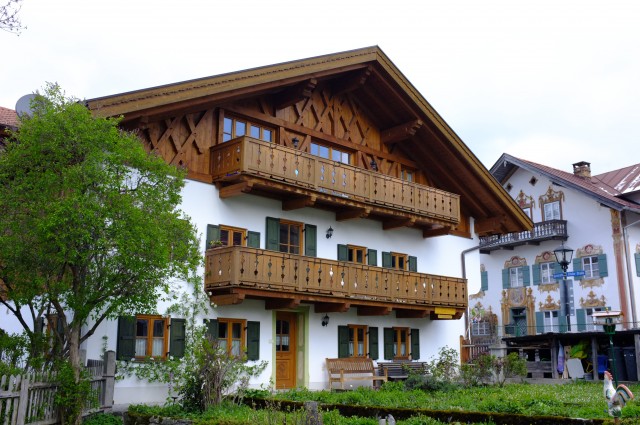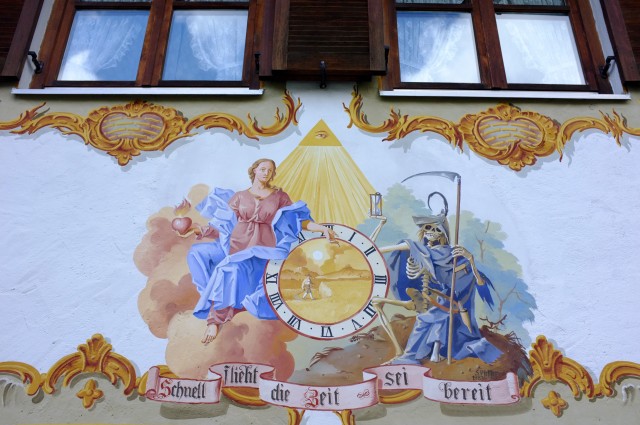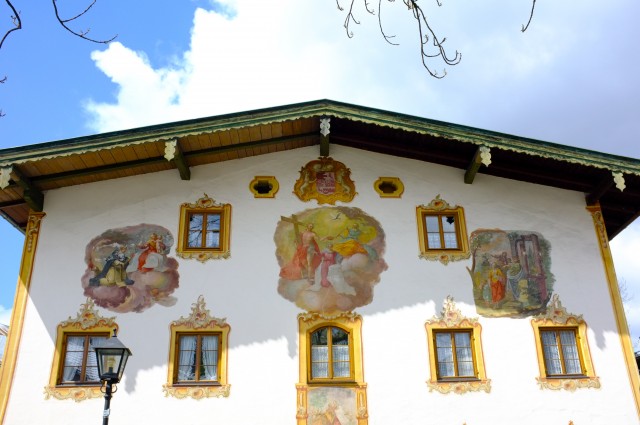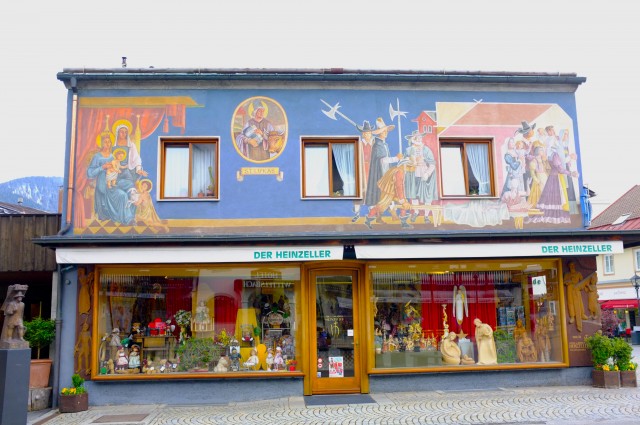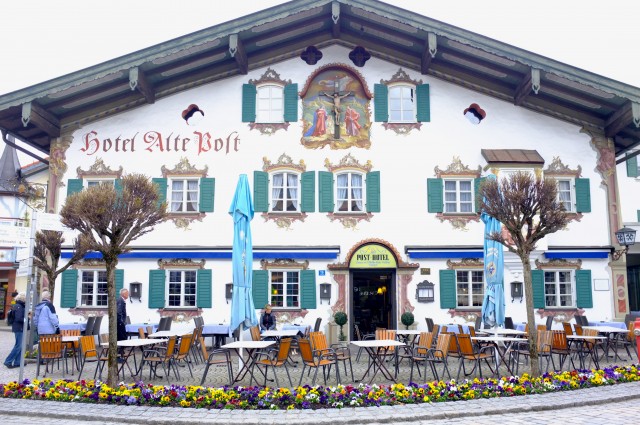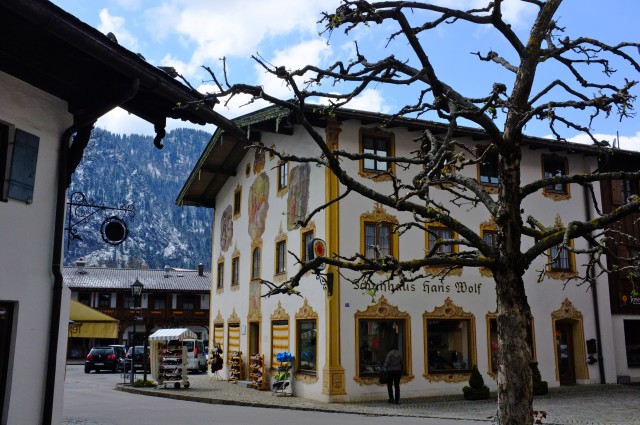 Here's more information on Oberammergau if you're interested…