Linderhof Castle was the smallest of King Ludwig's castles and the only one he lived to see completed. The grounds are expansive and beautiful. When you first pull up there's a little village at the bottom of the hill with a few houses where you can buy snacks/ meals and souvenirs…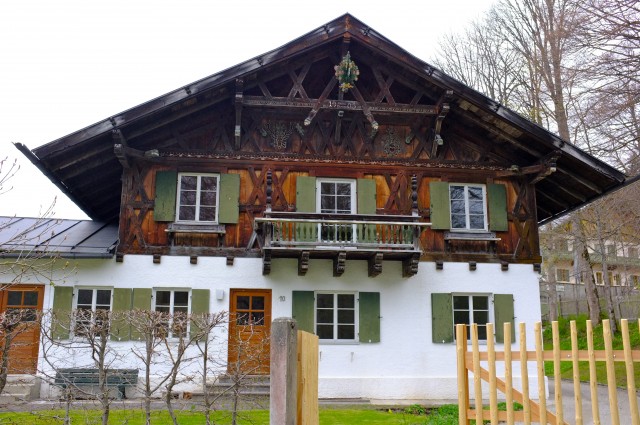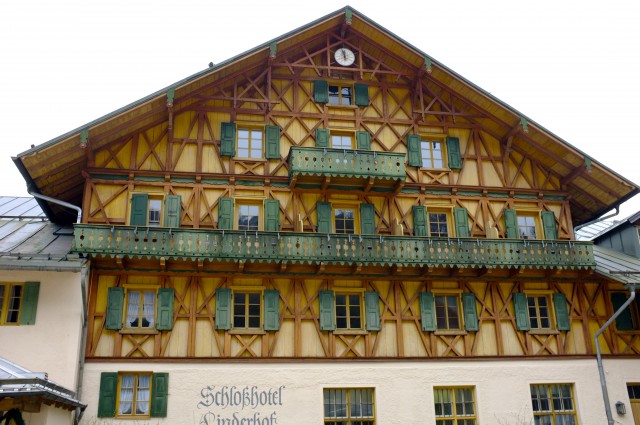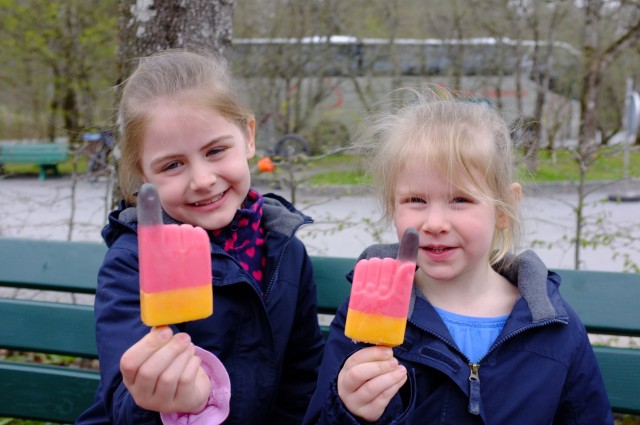 love that these Popsicles are the German flag colors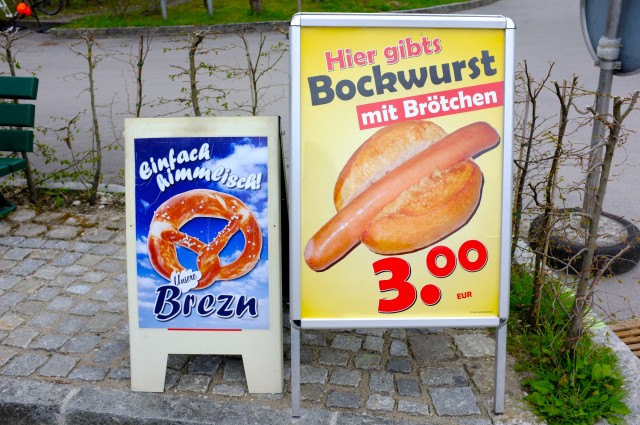 typical German snack food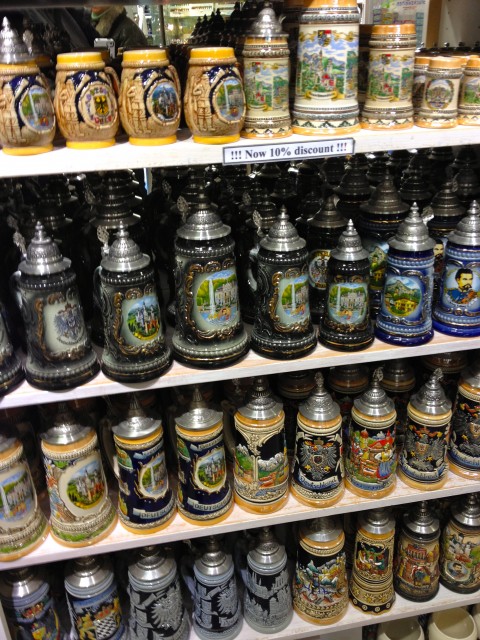 Beer Steins (mostly King Ludwig/ Castle themed)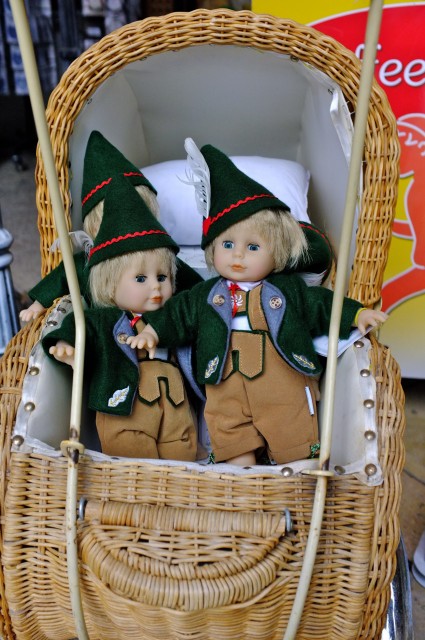 dolls in Lederhosen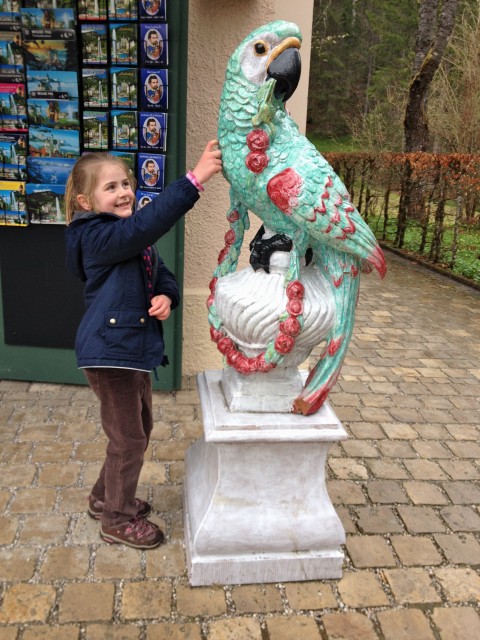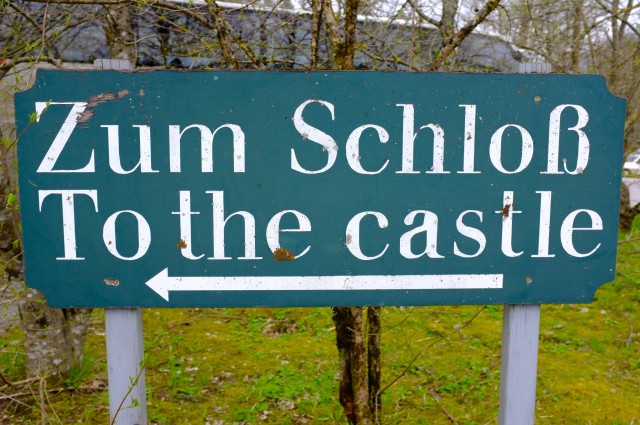 Then up to the Castle!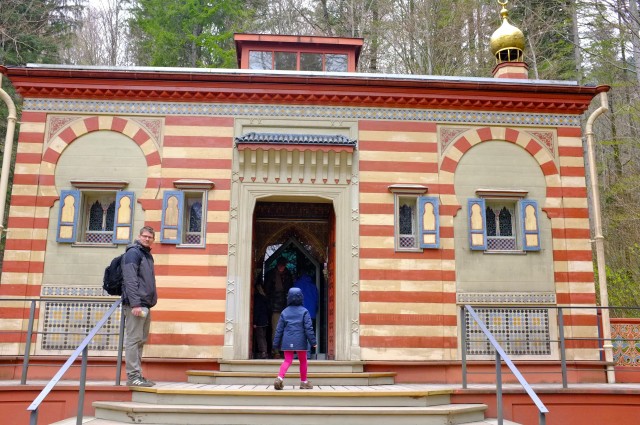 On our way up we saw the Moroccan cabin (wish I'd gotten a picture of the inside)…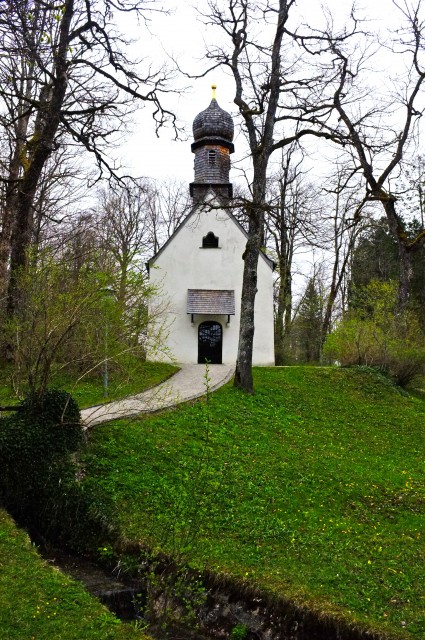 little Chapel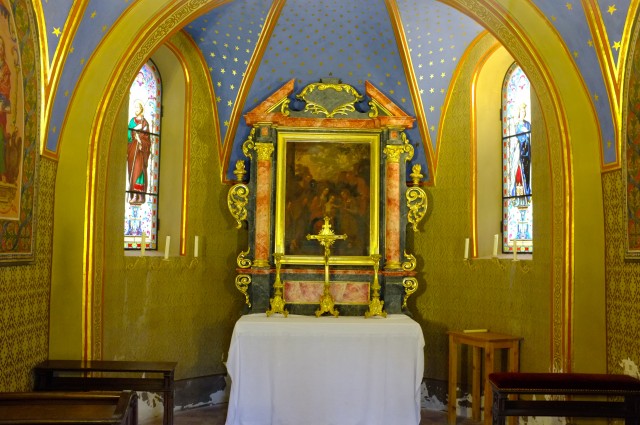 inside the Chapel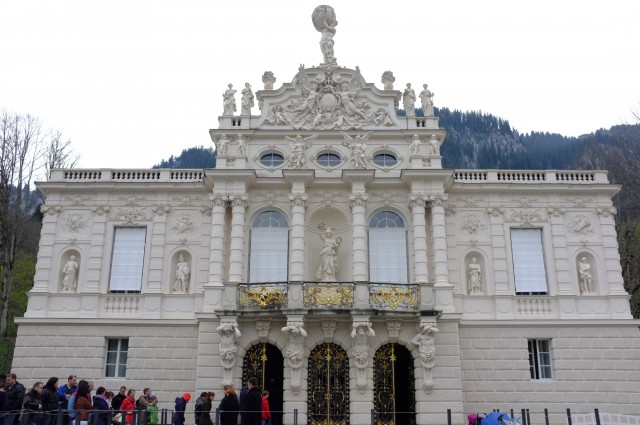 Front entrance to Linderhof Castle. Once again- no pictures allowed inside so all of these pics are of the outside grounds.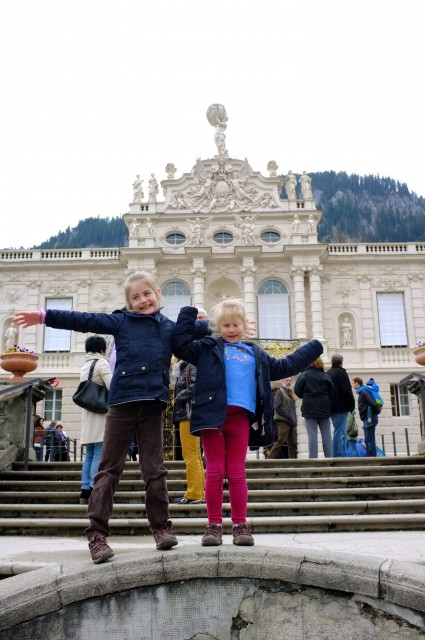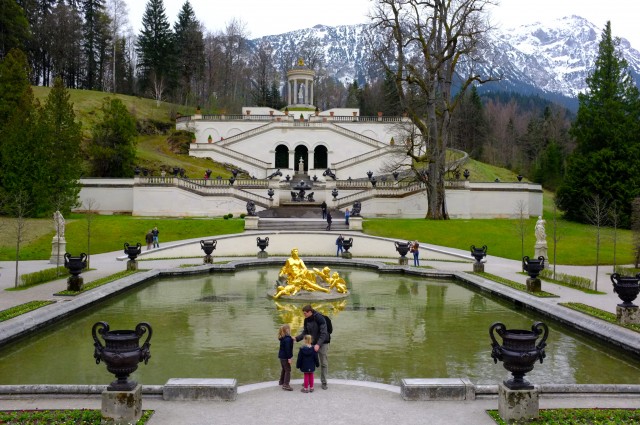 view opposite front entrance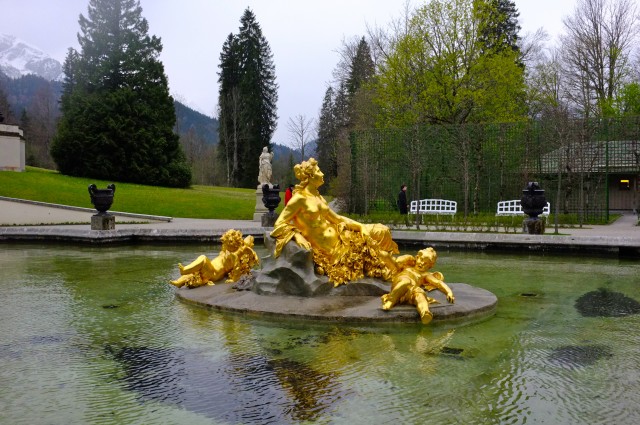 One of our scariest parenting moments happened here. See that little brown building behind the white benches? That's the bathroom. I was helping Kiera in there and then needed to use the bathroom myself. Simon was waiting right outside with Quinnie so I told Kiera to walk out and stay with Papa. Unfortunately, Simon had his back to the bathroom door because he and Quinnie were checking out the gold fountain. Kiera got distracted by something and ran off to check it out (as kids her age often do). When I came out what followed was a very panicked 5 minutes of screaming her name and running around looking for her. I eventually found her at the very top of the hill. Poor Quinnie was so distraught. After we found Kiera she said (with tears in her eyes), " Mama- I was SO scared! She's my best sister!" (I can laugh about it now…)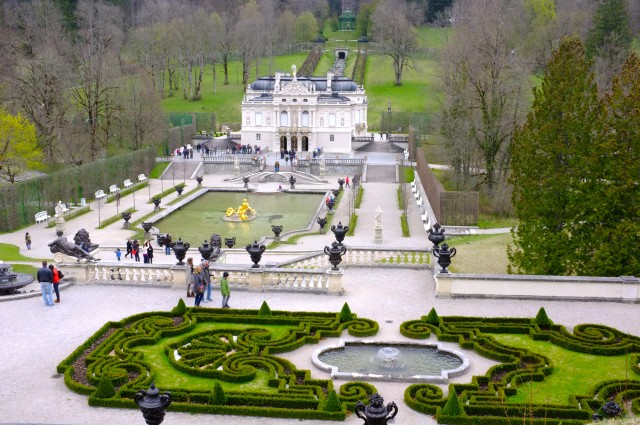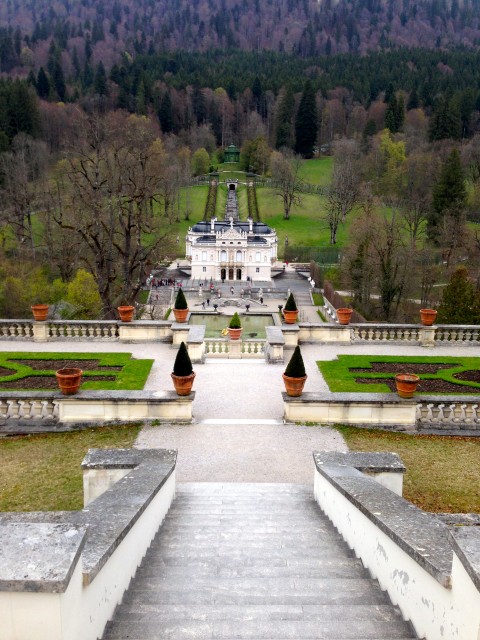 This is where I found Kiera.  Mom- I've totally been paid back for the time I wandered off when I was 5 to eat Oreos at the camp site without telling you. (She thought I had drowned and everybody on the beach had to make a human chain to drag the lake looking for me). I totally understand why the first thing you did when you saw me was smack my butt!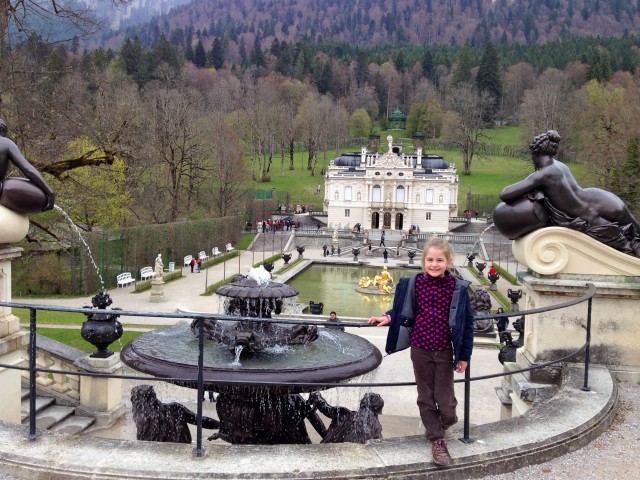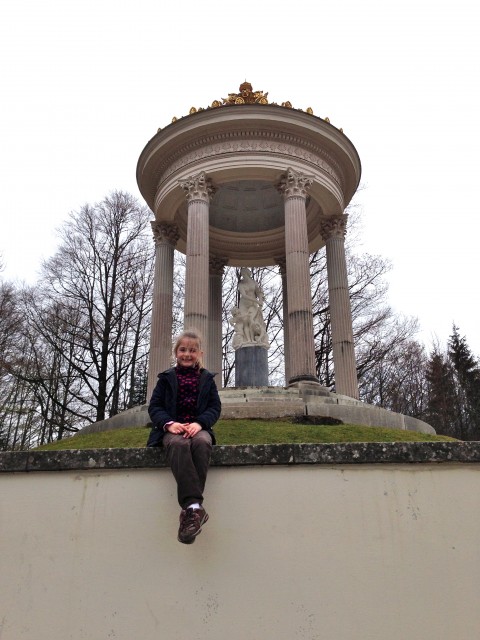 at the very top of the hill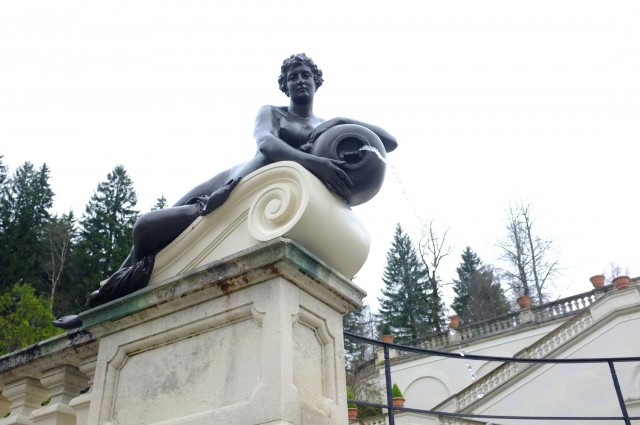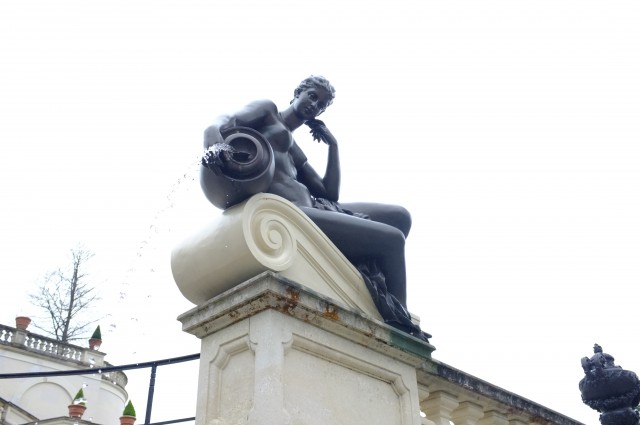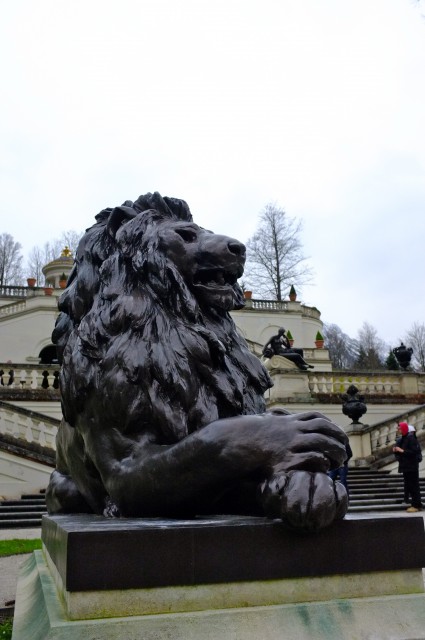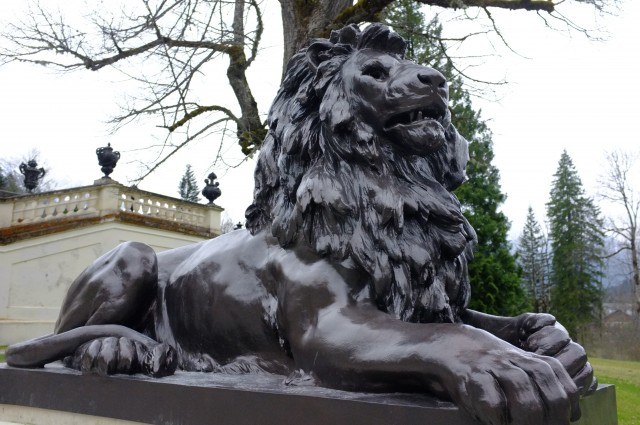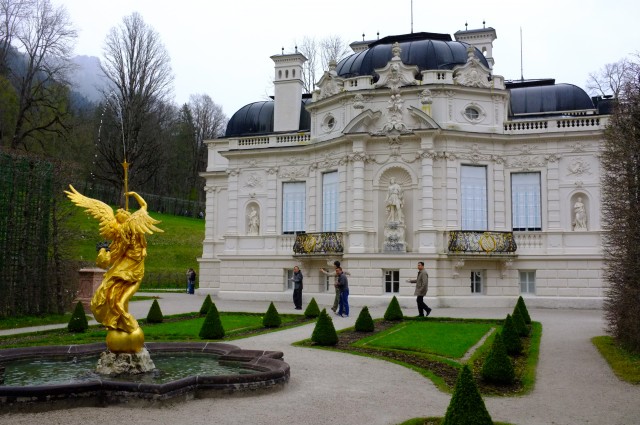 back of the Castle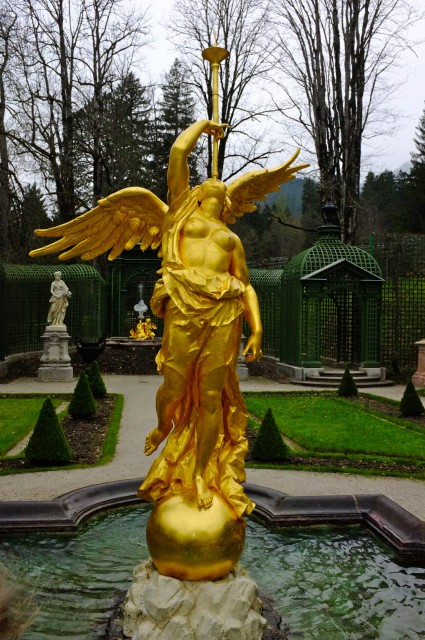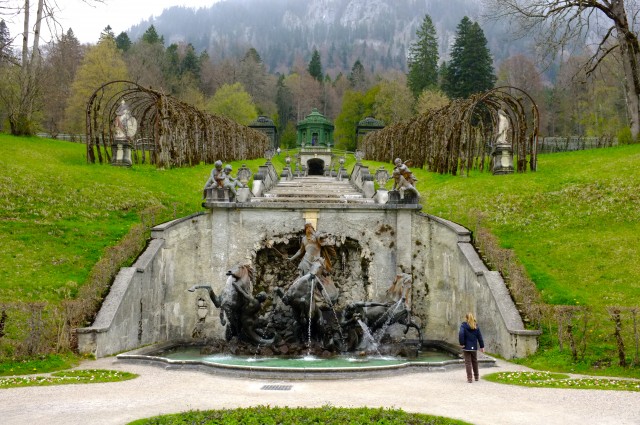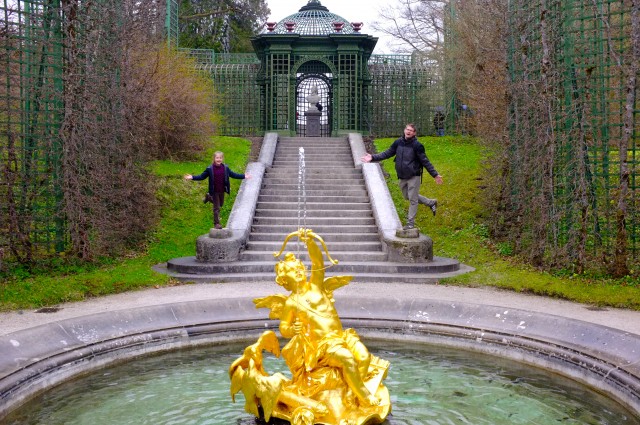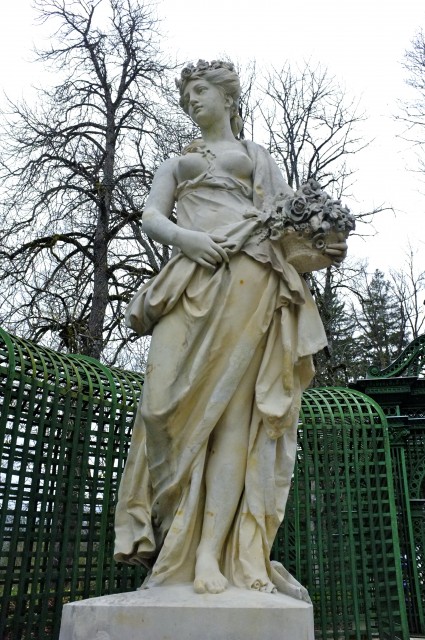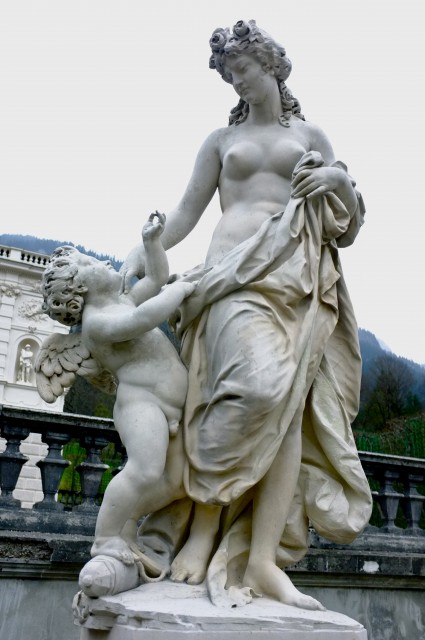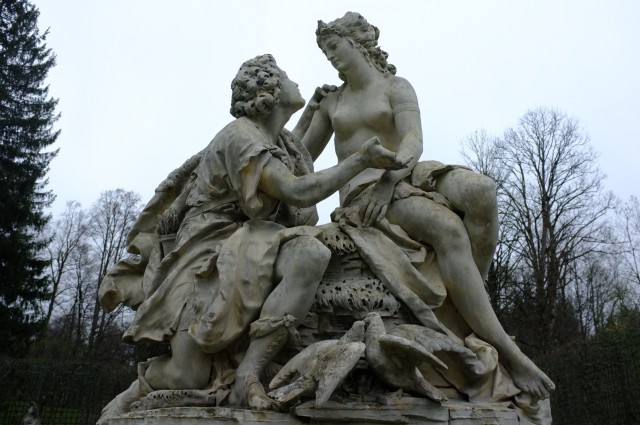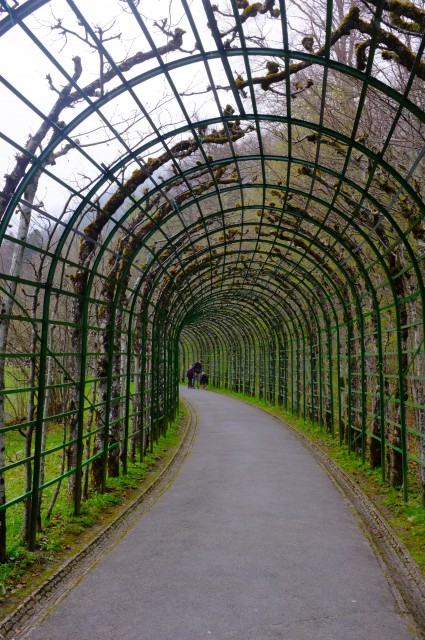 now we're walking up to the Grotto..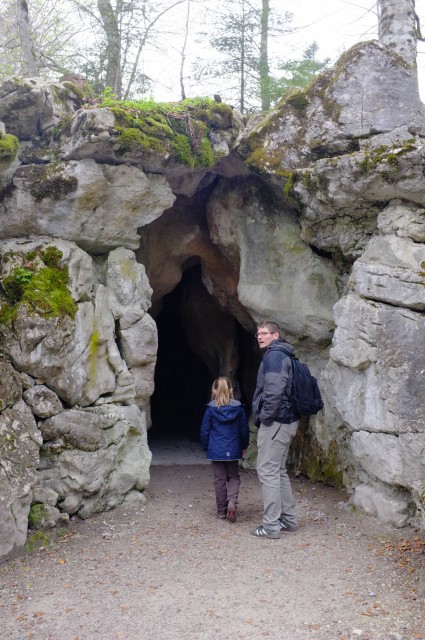 entrance to the Grotto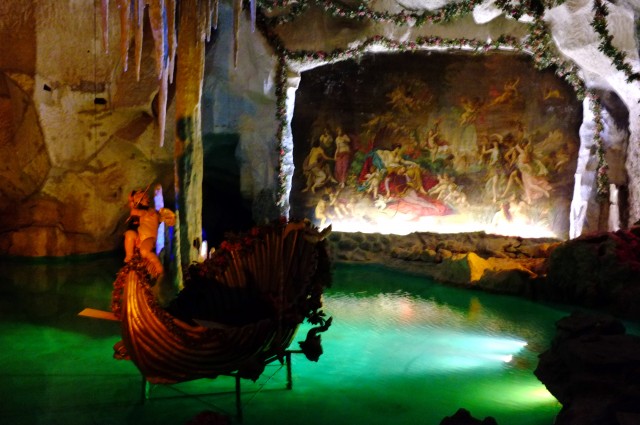 Inside the Grotto. King Ludwig would ride in this golden swan boat and listen to live orchestras play for him (often Wagner).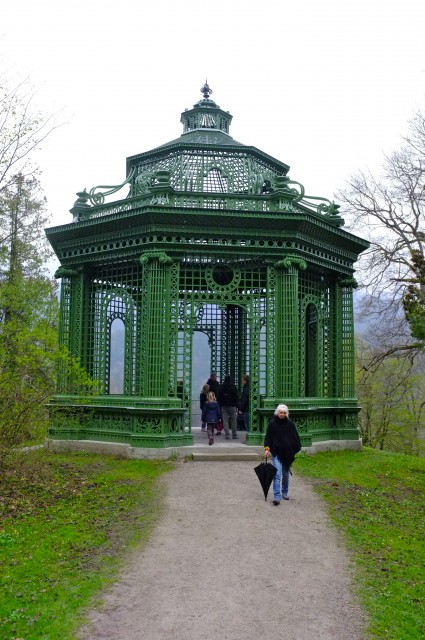 On the way back down we stopped at the Music Pavillion.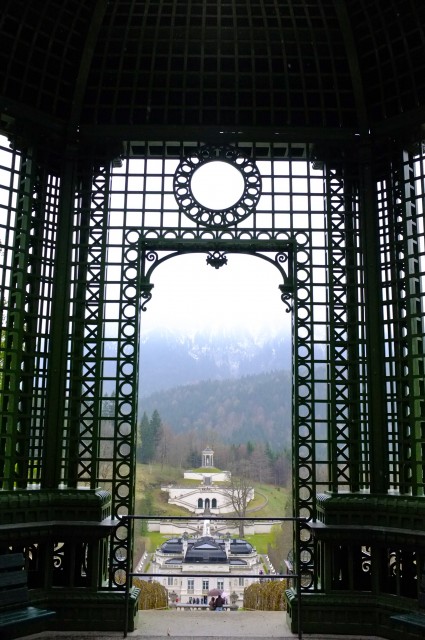 view from inside the Pavillion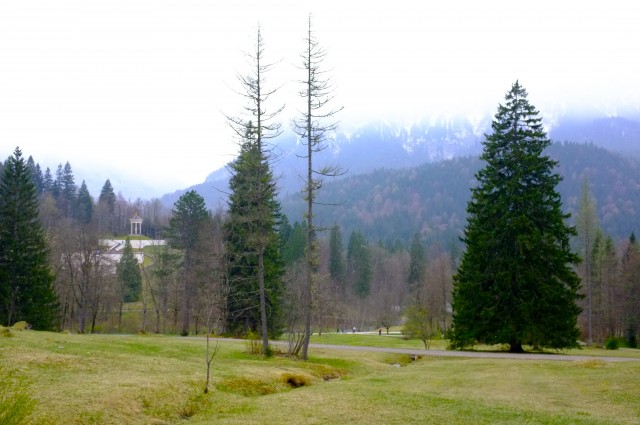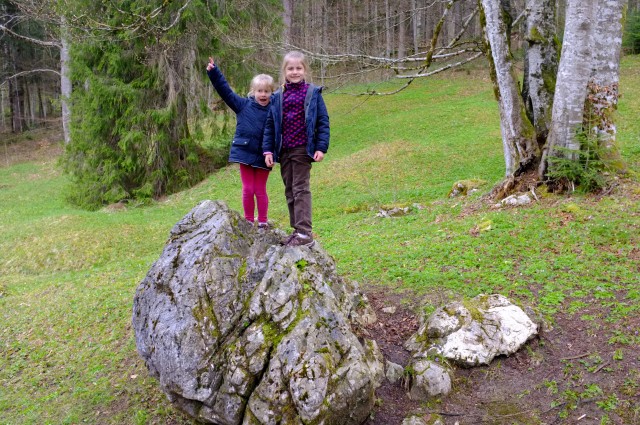 Any rock that's climb-able was climbed!
Here's more information on Schloss Linderhof if you're interested.