Ettal Abbey is a Benedictine Monastery built in the 1300's (and since rebuilt a few times). We stopped by there on the way home from Linderhof. Simon and Kiera were tired, so only Quinnie and I went in to check it out.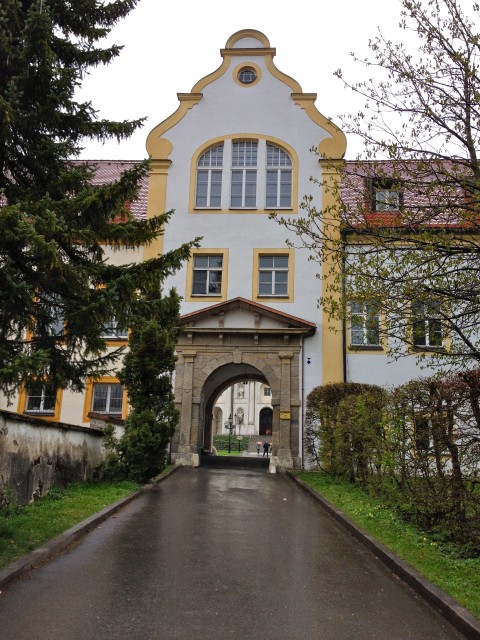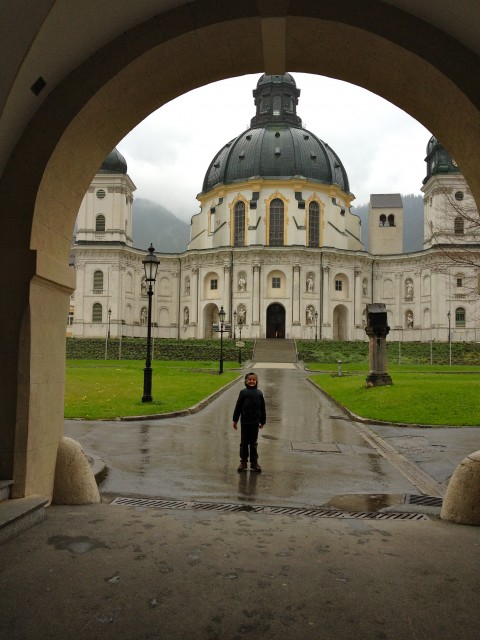 Quinnie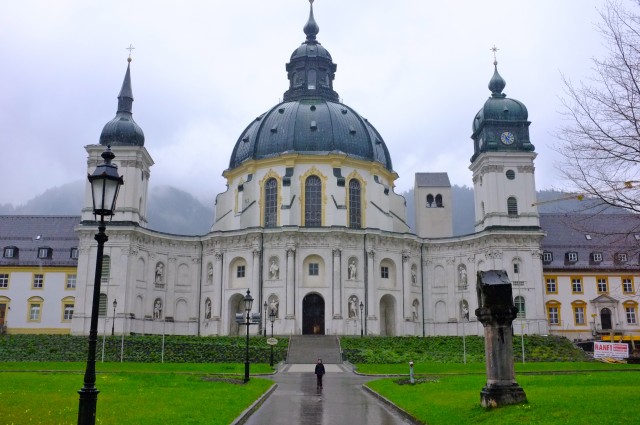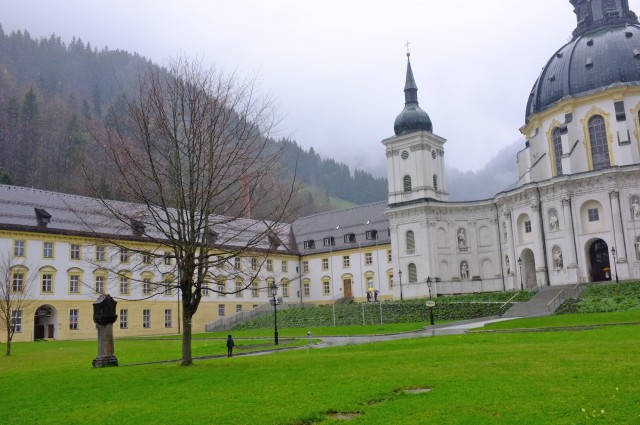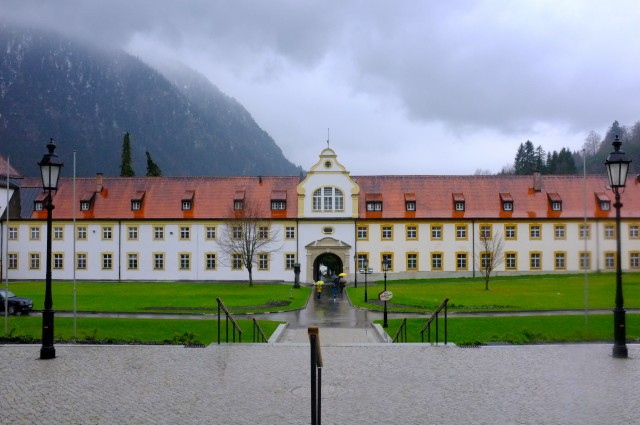 view opposite the entrance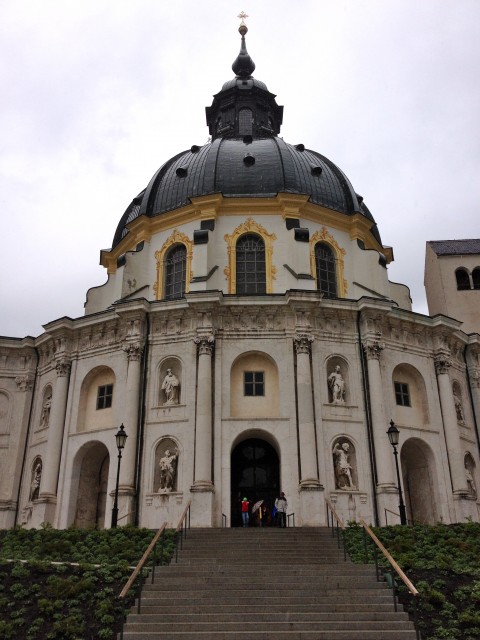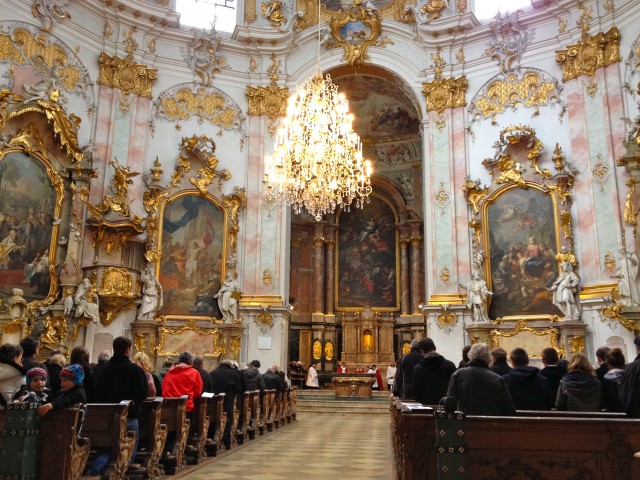 There was a church service going on when we slipped in so I was only able to snap a few pics with my iPhone surreptitiously…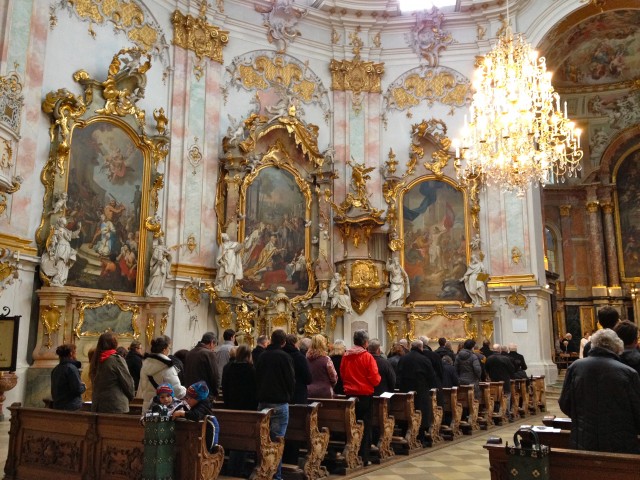 Wish I'd had a chance to get more photos- the frescos on the domed ceiling are amazing- you can see them in the link I'll put at the end of this post.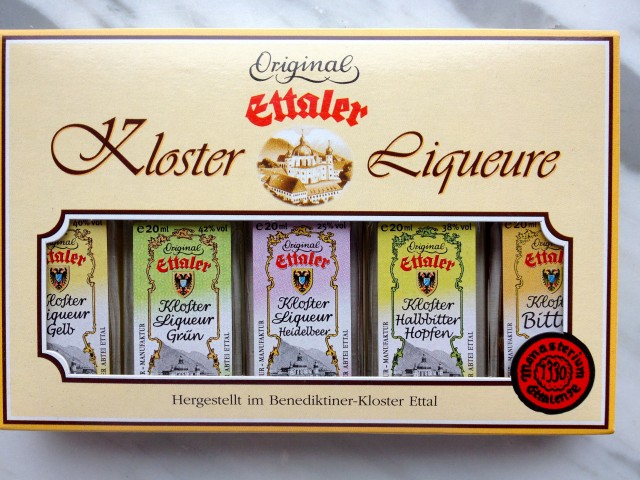 There are 50 monks who live here and they run their own brewery and distillery (among other businesses). They are famous for their Ettaler Kloster Liqueur (an herbal liqueur). I bought these sample packages for Oma and Opa and Tante Ruth.
Here's more information on Kloster Ettal if you're interested…