(I wrote this post a few weeks ago before our move and forgot to publish it)
Simon took the girls to Altstadt (Old Town- right near The Weckschnapp) while I stayed home to pack for our move. We'll miss living so close to such a beautiful place (though it's not hard to get there from our new place either-  just further away.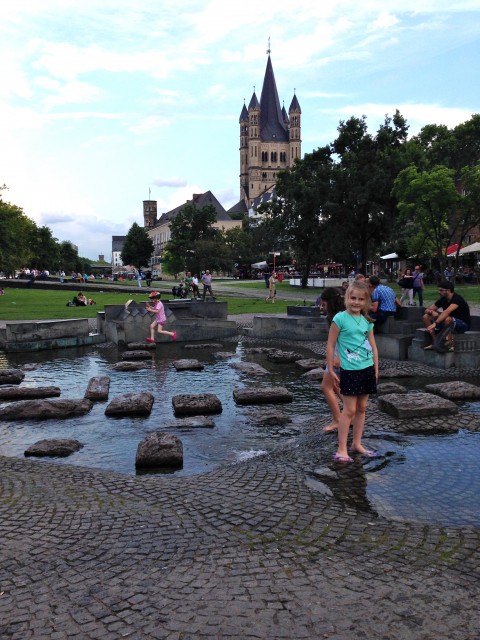 that's Kiera jumping from rock to rock in the background…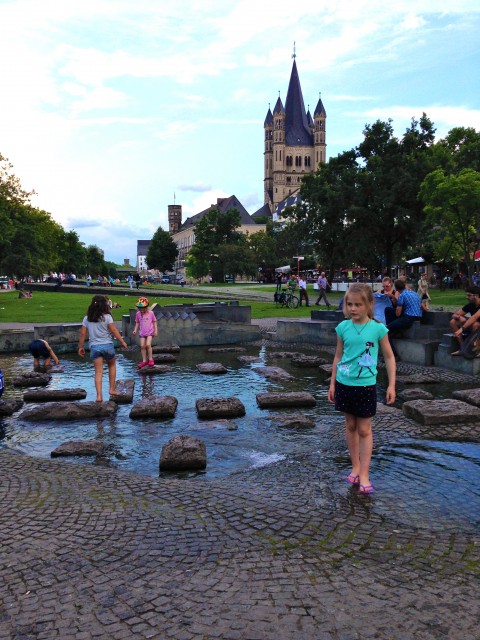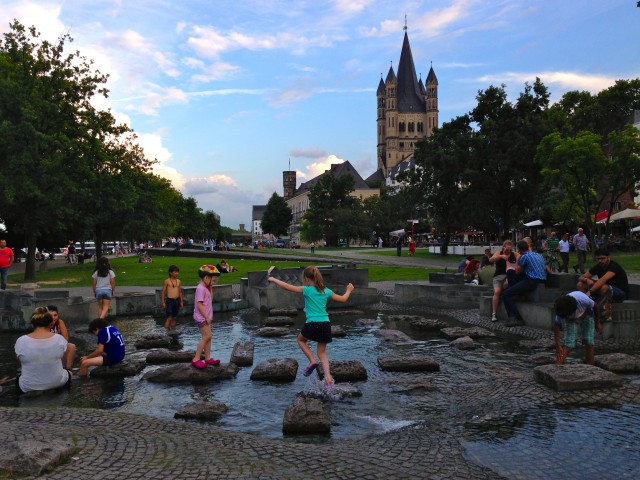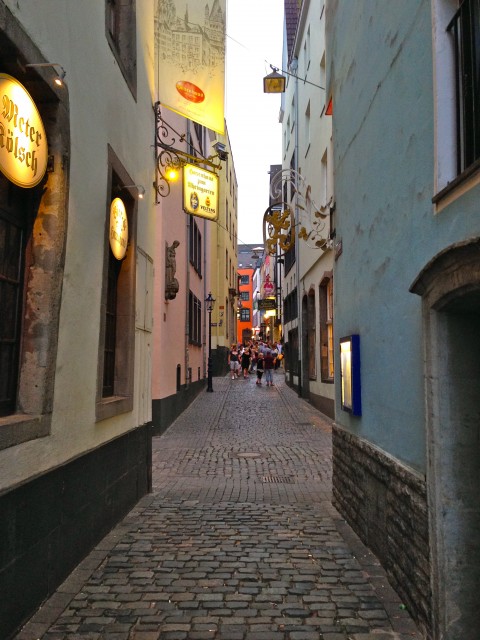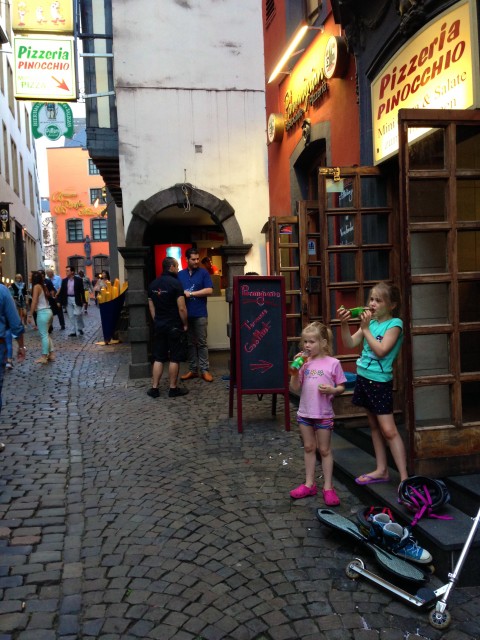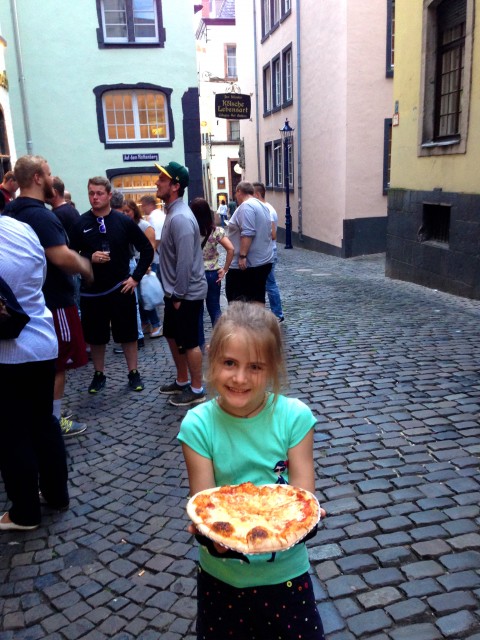 They grabbed some pizza for dinner and then ate it on The Rhine waterfront.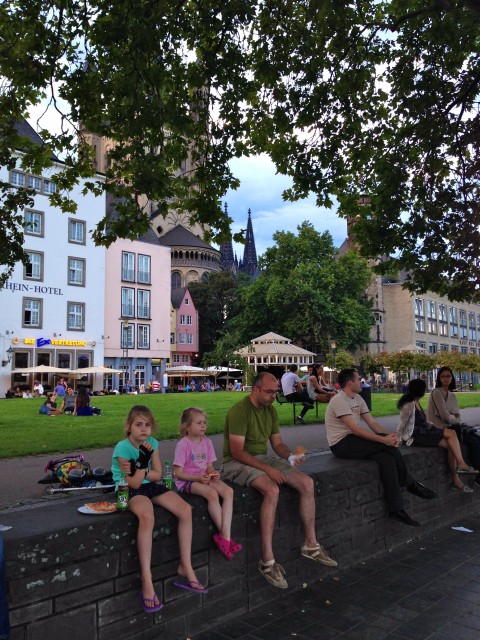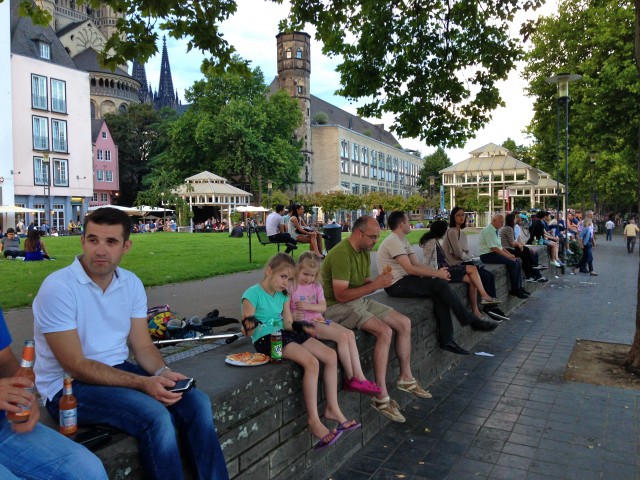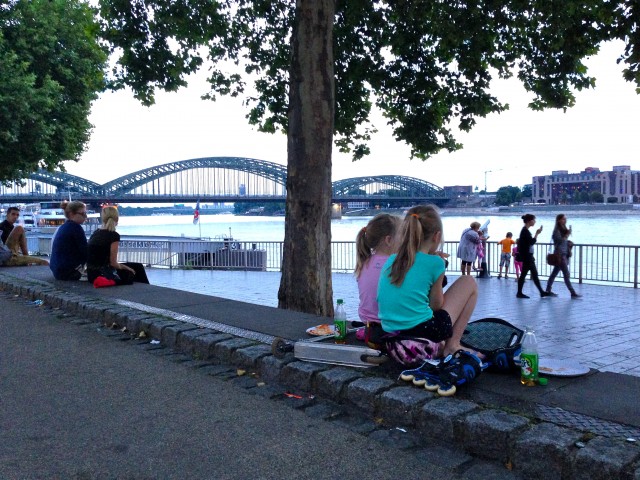 Isn't it beautiful? Here's a previous post on Altstadt.