Since we mostly stayed in Köln during summer vacation, we checked out some beaches and pools that would help us cool off and beat the heat. The pool culture in Köln is pretty amazing. I have no idea how may pools there are here-but there are MANY. And these pools aren't just pools. Most sell food and have amazing slides and diving boards of all different heights. Some are more for relaxing, and have underwater classical music you can listen to while floating in perfectly heated water. Some pools offer combined spa services. Some are nude only. Any kind of pool experience you are looking for you can find here in Köln. Unfortunately, most of the indoor pools don't allow photography, so I'll just be showing you a few of the outdoor pools and beaches here.
Rodenkirchen Beach is just about a mile from The Weckschnapp, right on The Rhine. I was surprised by how uncrowded it was for a city beach.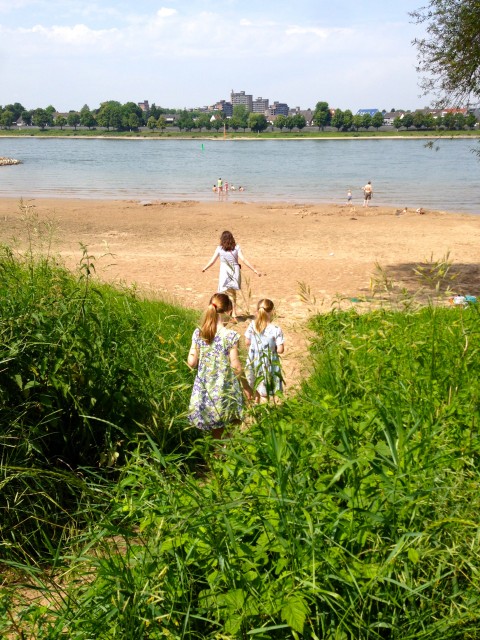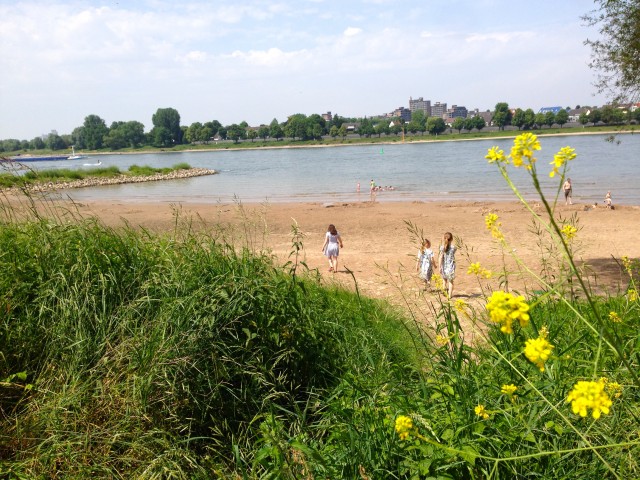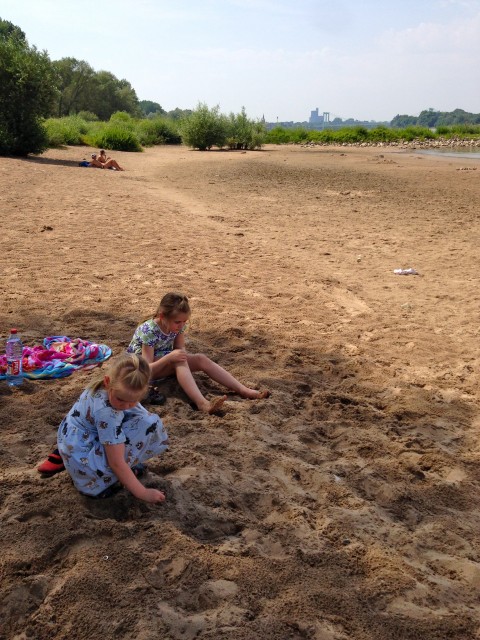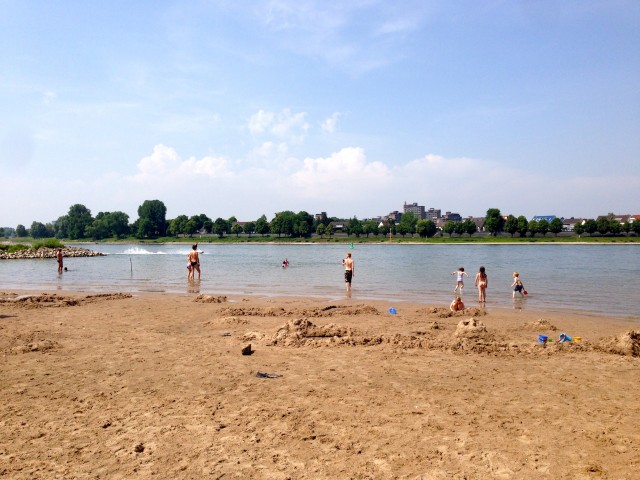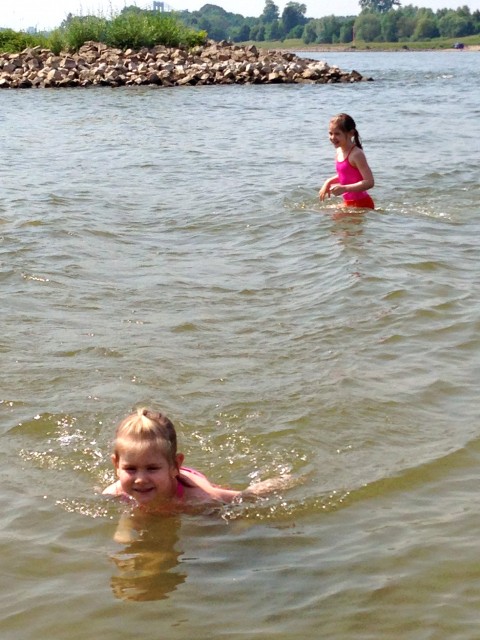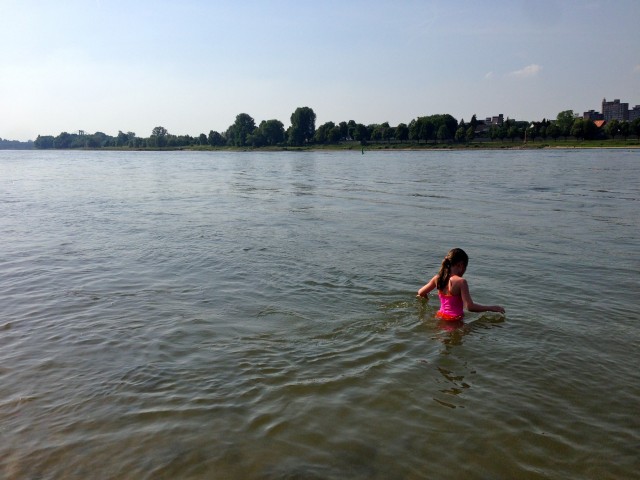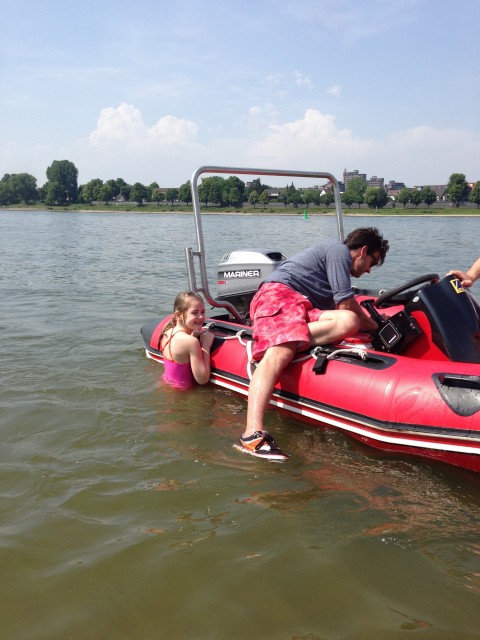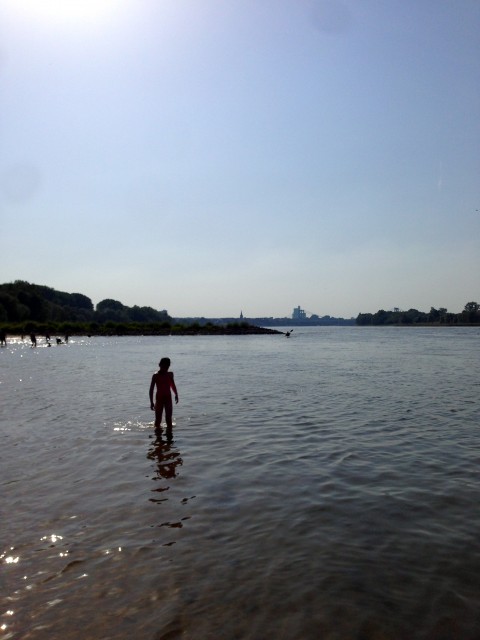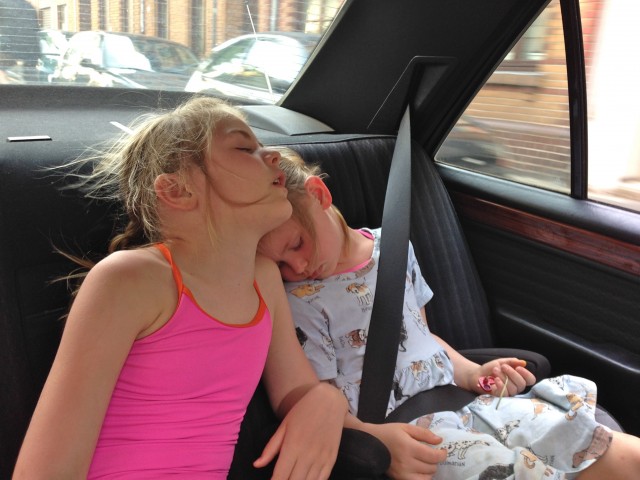 Nothing like fresh air, sun and swimming to tire you out! Side note: check out Kiera's hand. She is always holding some sort of treasure she's found. Usually it's a flower or feather that has been completely mangled and wilted in the process of keeping it "safe" in her clammy little hand. I always want to remember this about her.
Blackfoot Beach is a man-made lake on the outskirts of Köln. It was more crowded and more of a party beach, but still fun.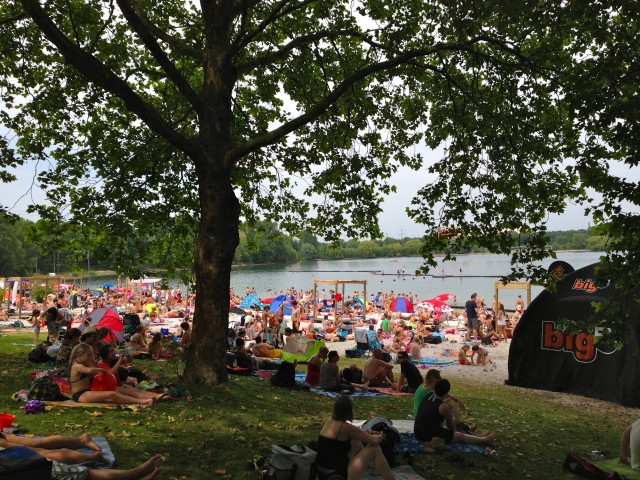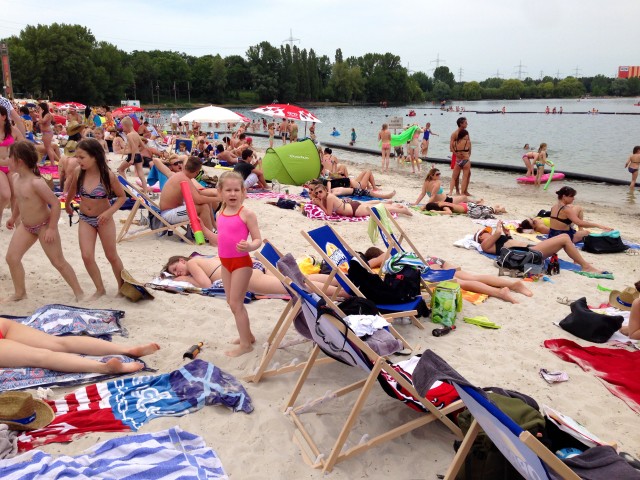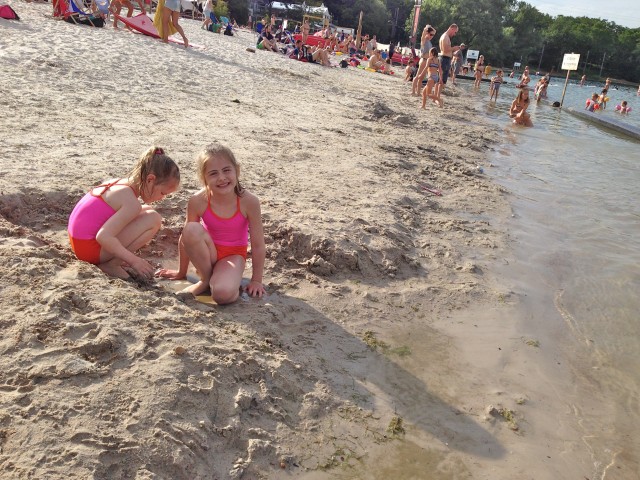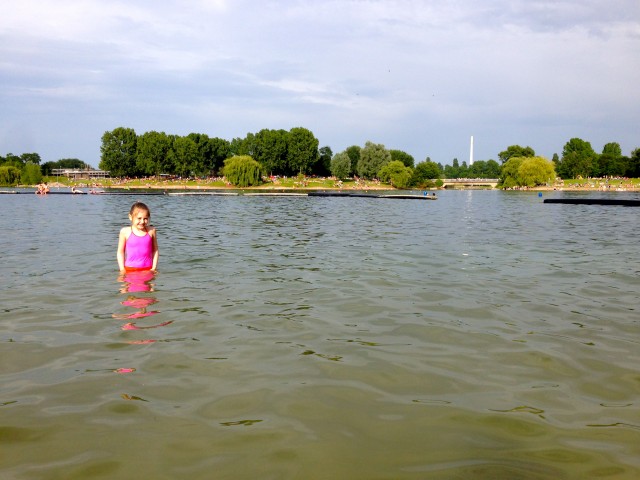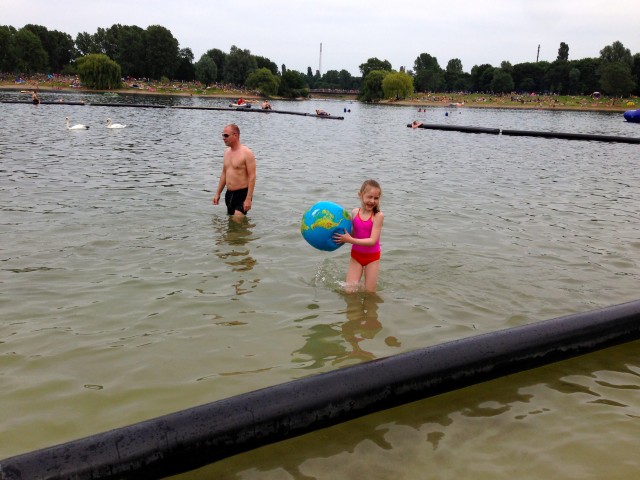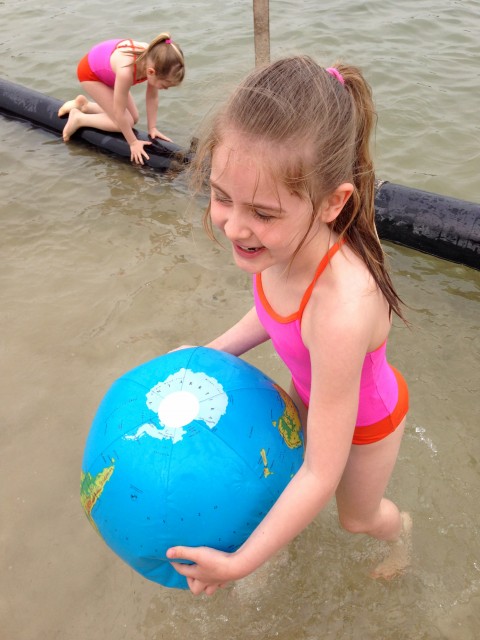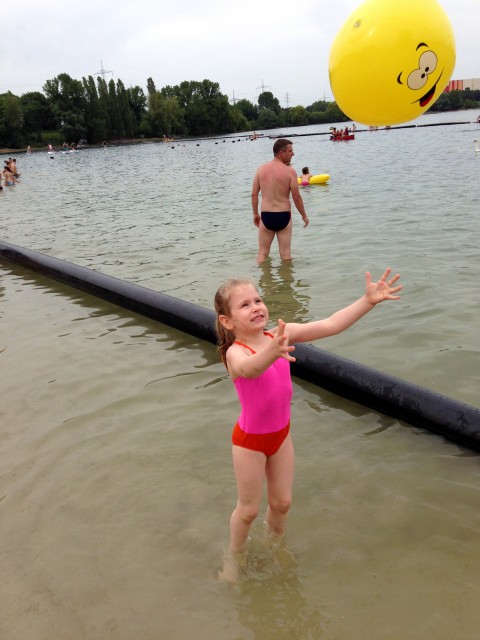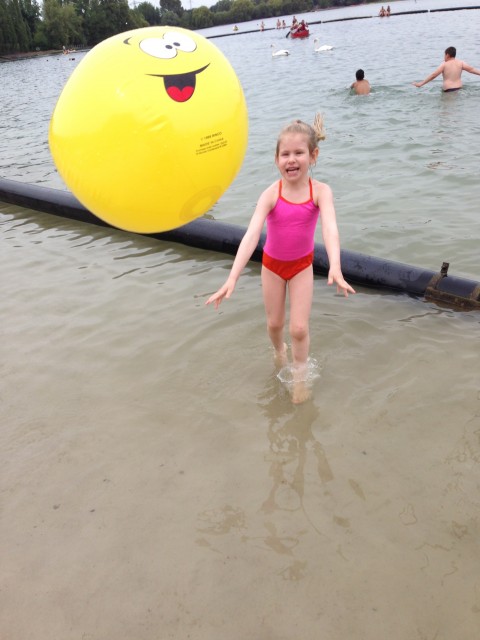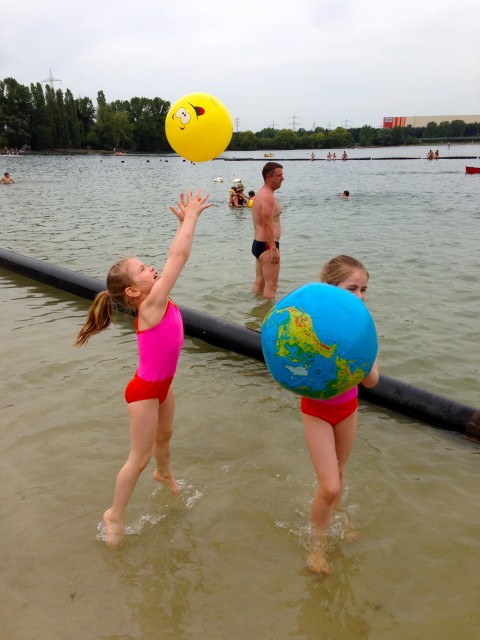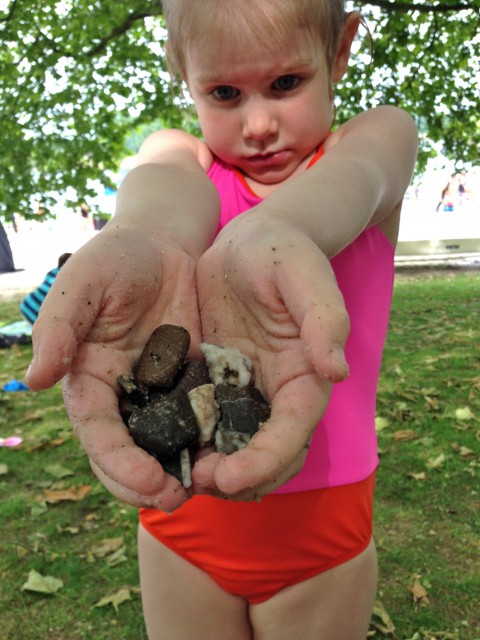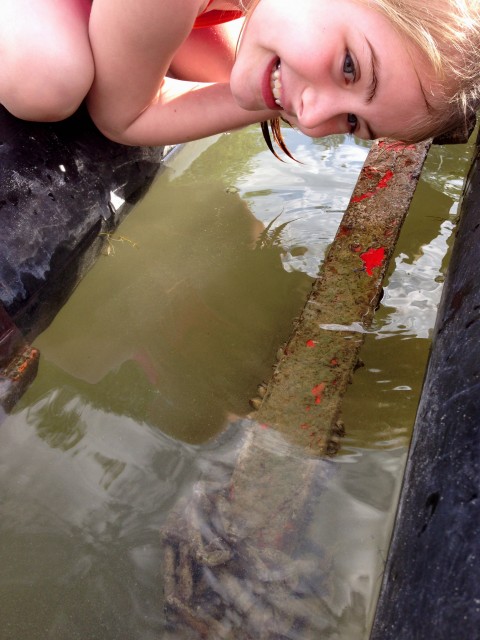 Quinnie checking out barnacles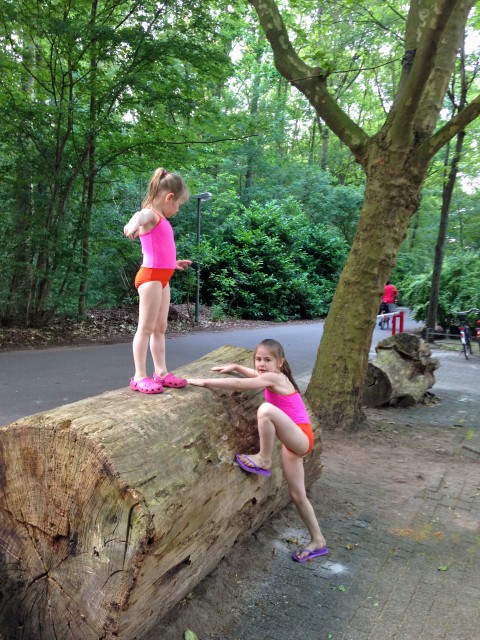 There was a cool inflatable raft that you could jump onto from higher up (which would then bounce the people already on the raft into the water).
Lentbad outdoor pool is a short bike ride from our place. This place is gigantic and amazing. We were there almost every weekend during the winter for their awesome ice skating rinks (The past few weeks Kiera has been asking DAILY if we can go ice skating there. She just doesn't want to accept that she has to wait until Fall). They also have a gigantic indoor pool. You can read about all of that in this previous post. Back then I didn't even know about the outdoor pool in the summer. The girls LOVED it.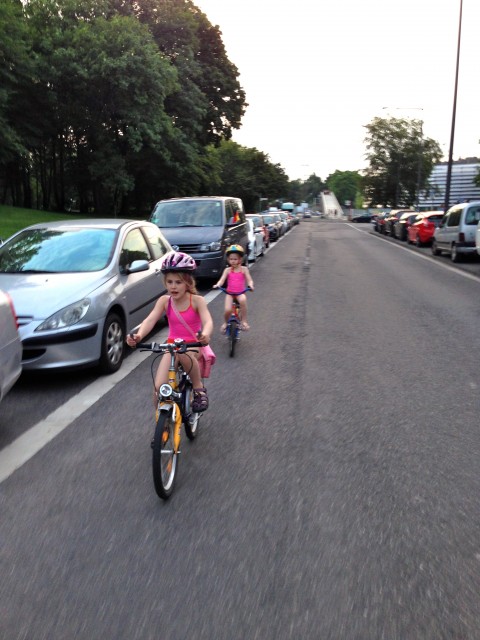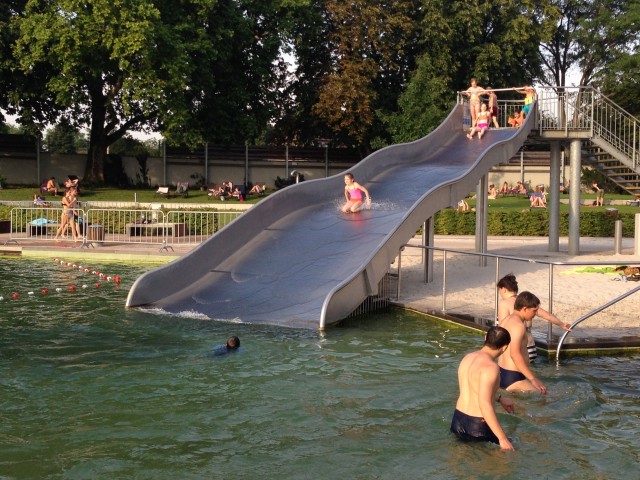 This water slide was a huge hit!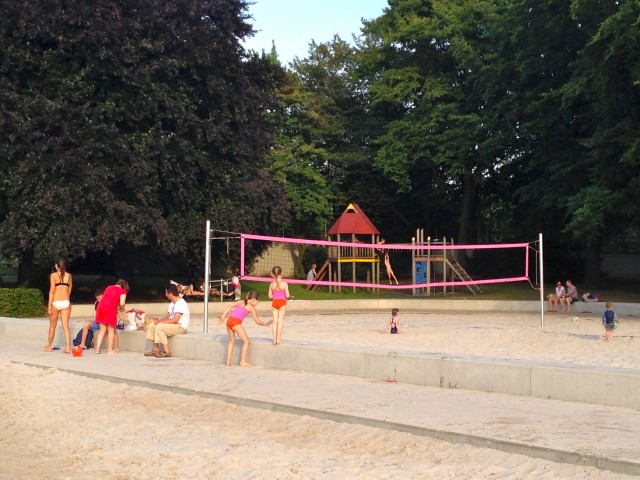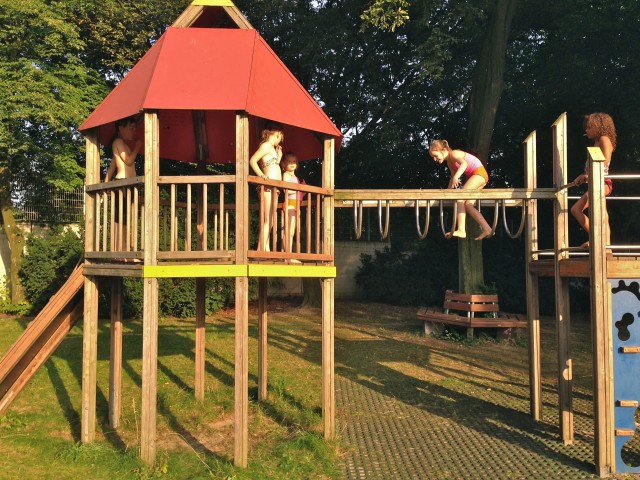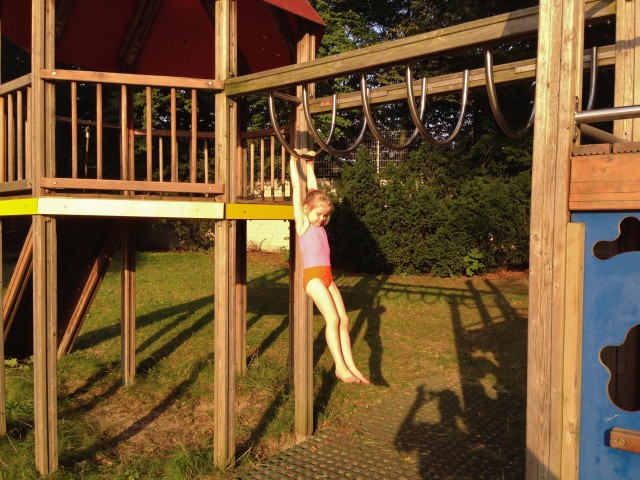 Quinnie on the slide
Quinnie and Matilda going down the slide together
There are many more outdoor pools and beaches in Köln- we'll have to check them out next year…