Quinnie has always been very inquisitive and eager to learn. I love that about her. Lately she's been especially interested in other cultures. Last year she worked on world maps in her class at school. Check them out…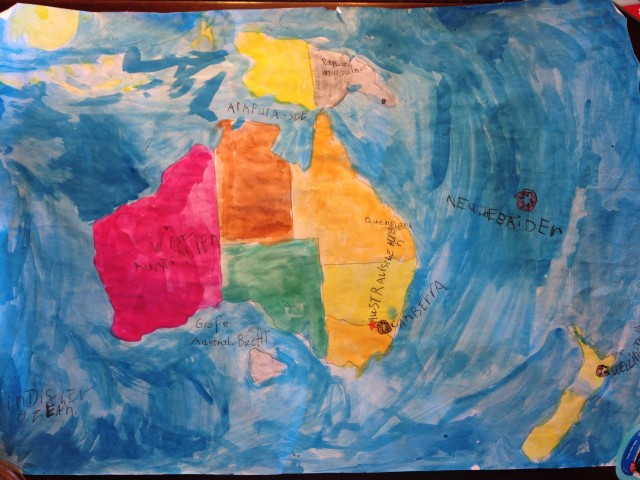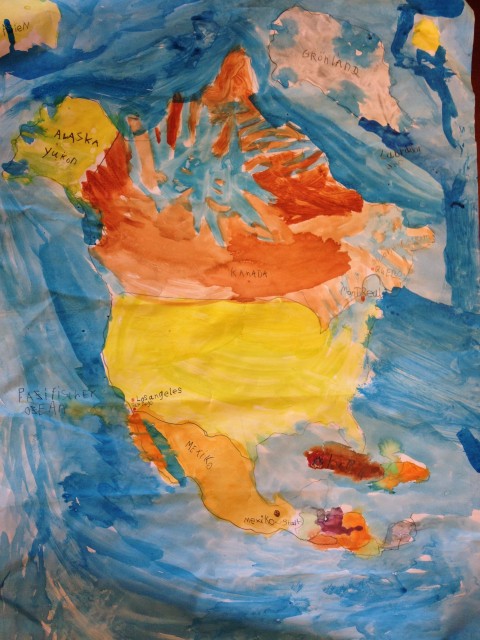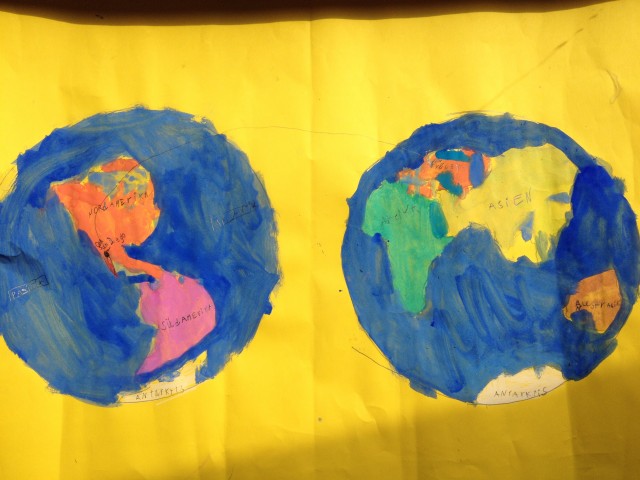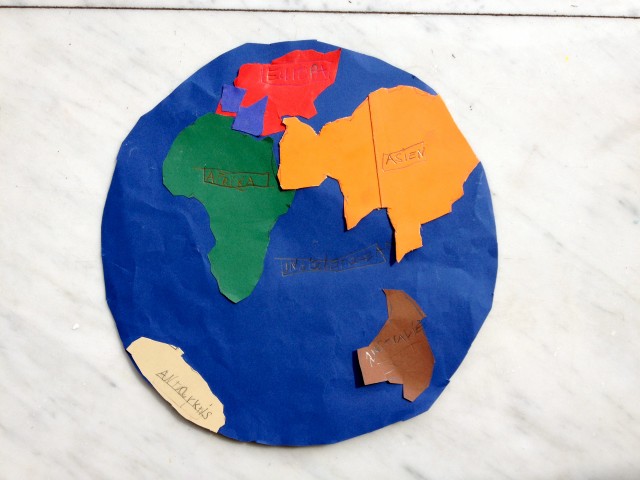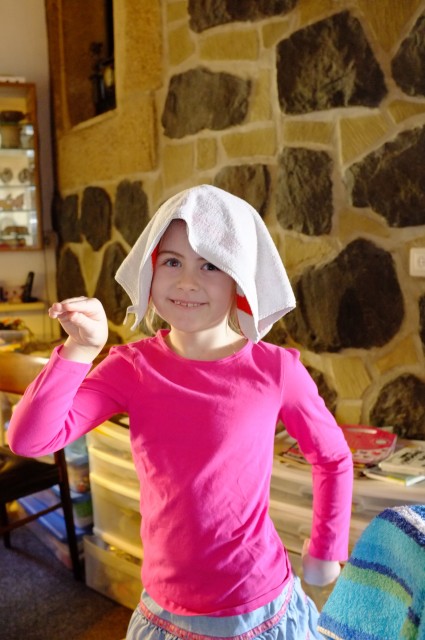 When I asked her what she was doing with the dish towel on her head she said, "I'm an Egyptian!"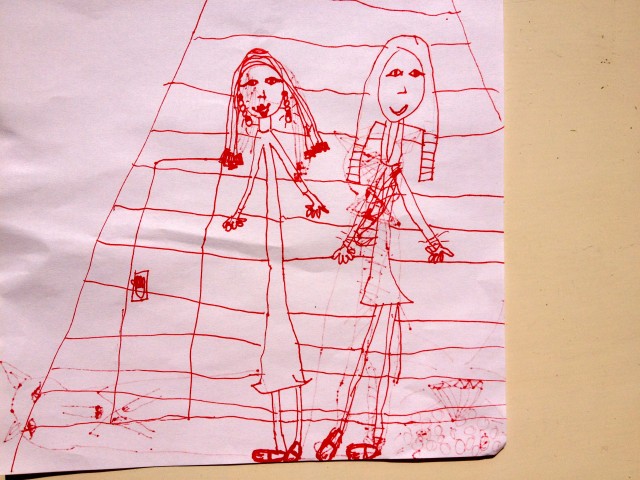 Quinnie's Egyptian Art…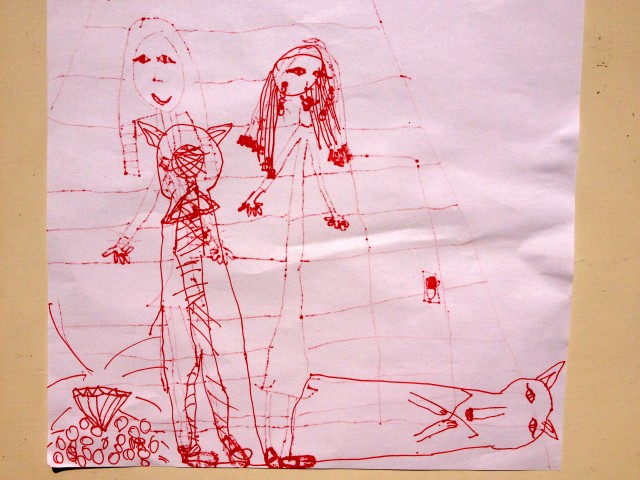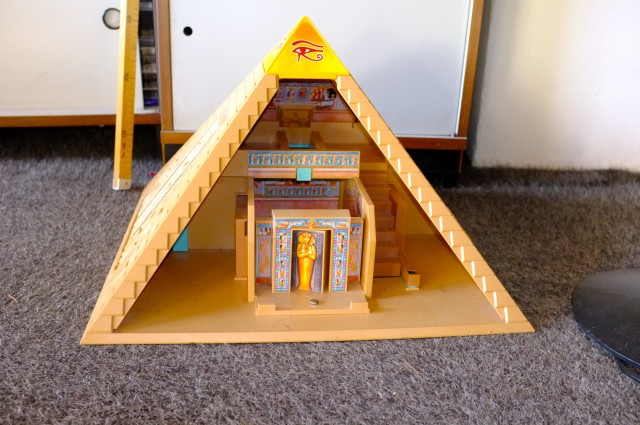 Her Egyptian Playmobil (she has whole Playmobil Native American villages as well, but they're packed up so I don't have a photo).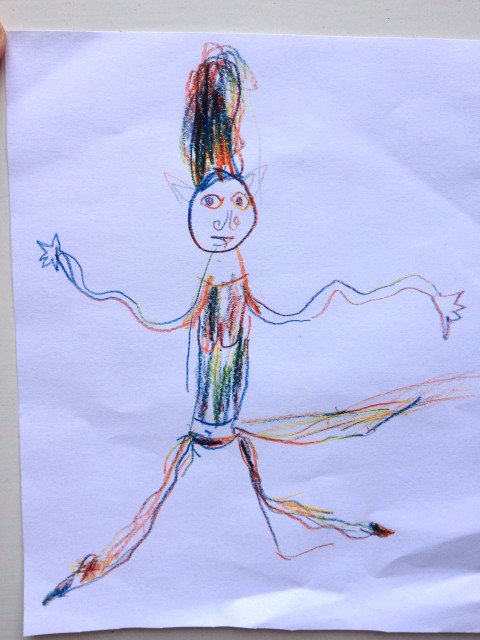 Quinnie's African Art…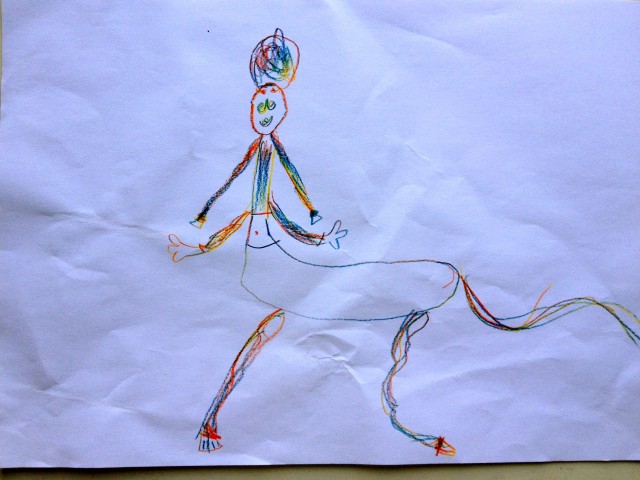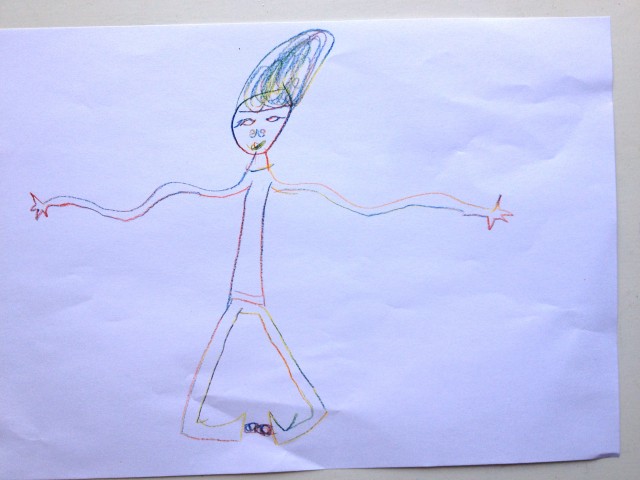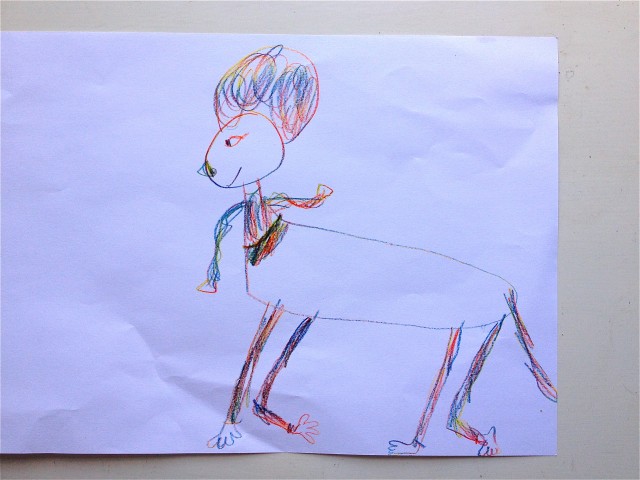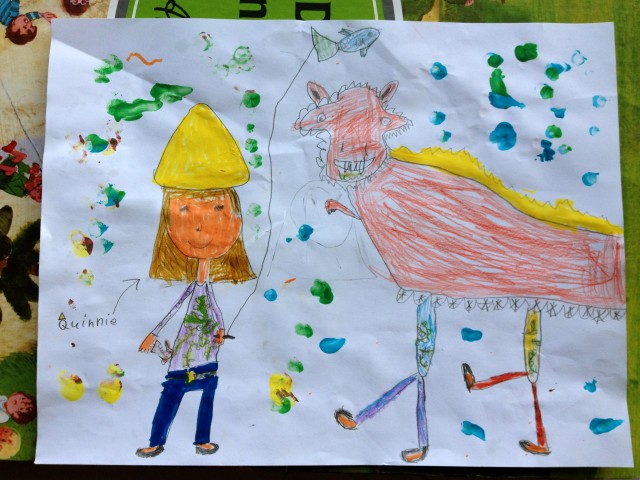 "Chinese New Year" by Quinnie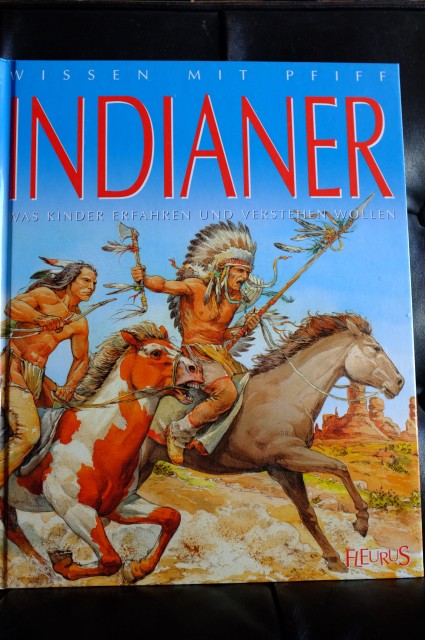 From the age of three, Quinnie has been fascinated by Native American Indian culture, and would often leaf through our books about them.  Funny how that is- with us having given her a Native American name.
Her full first name, Aquinnah, is Wampanoag, and roughly translates to "Cliff that overlooks the Sea." It's also the name of a magically beautiful town on the island of Martha's Vineyard, Massachusetts, where some of the Wampanoag tribe still reside. The Wampanoag are the Native Americans from the first Thanksgiving in America. I lived on the island one summer and it's still one of my favorite places.
Sushi- one of her faves.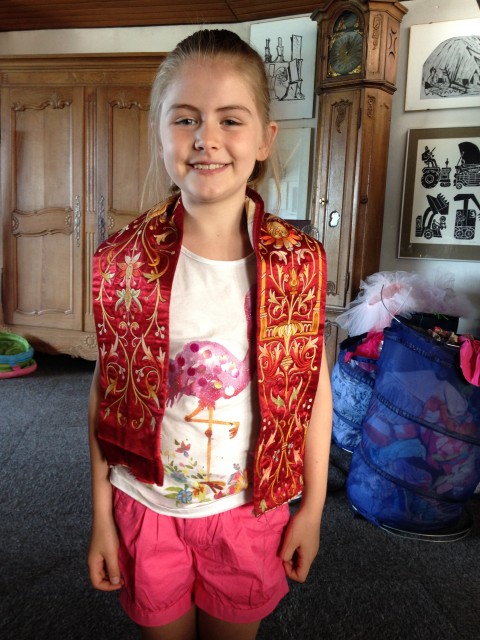 Quinnie: "I'm a church lady Mama!" (She took an Asian wall hanging down and draped it around her shoulders to look like vestments).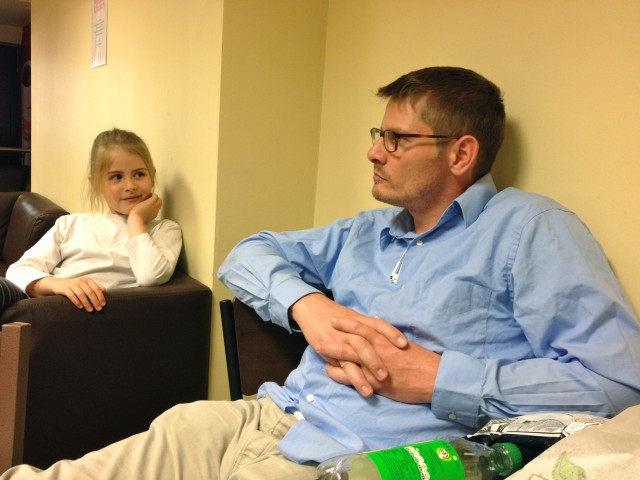 Geez- you think she adores her Papa enough?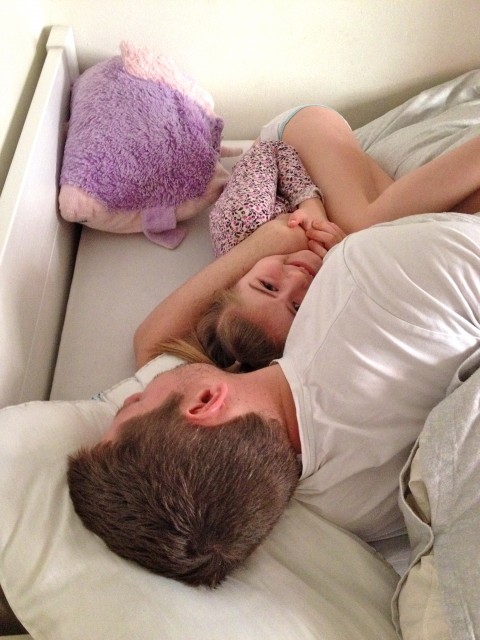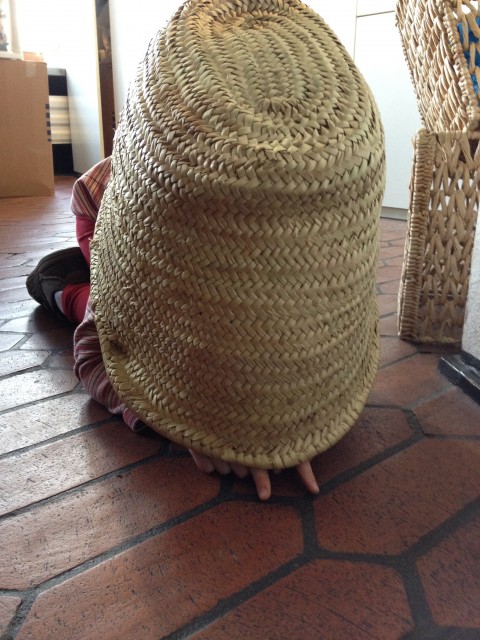 "I'm a snail, Mama!"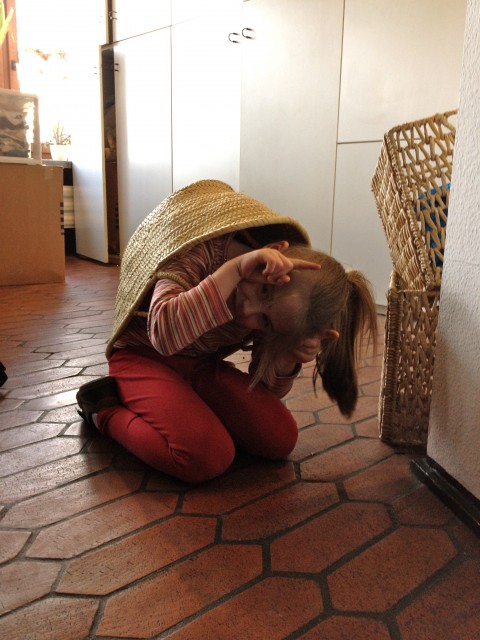 she looks like her cousin Madeline here…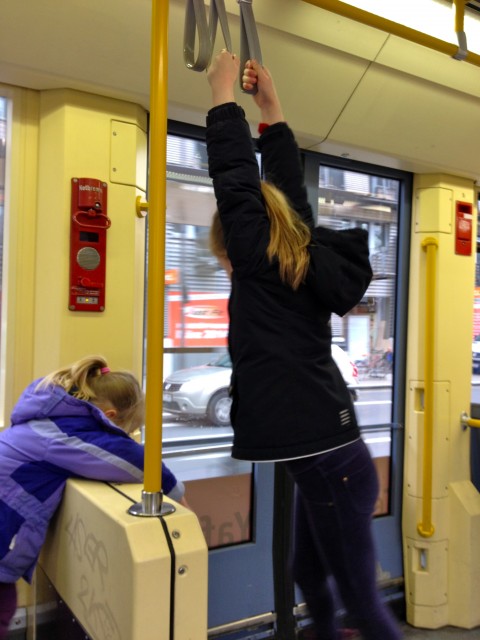 loves to jump up and swing on the straps while riding the train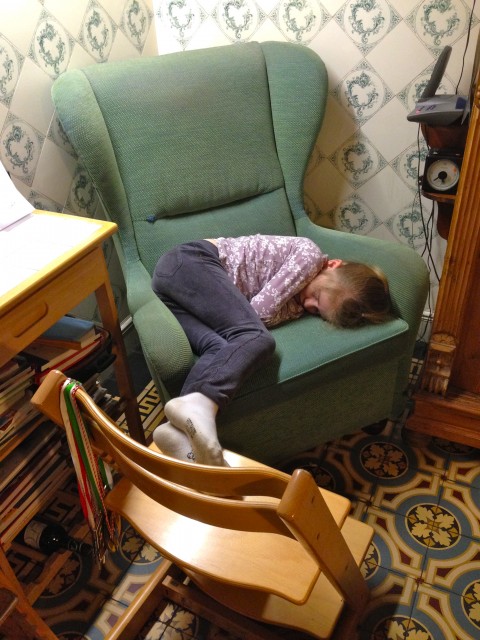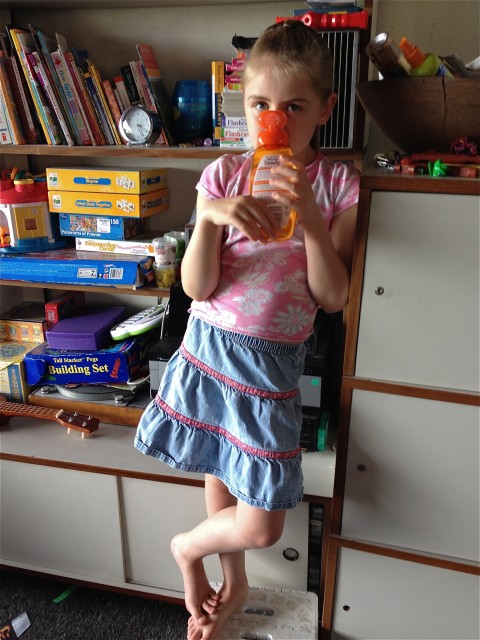 Caught her huffing this new shampoo I bought her. She REALLY liked the scent (lol)!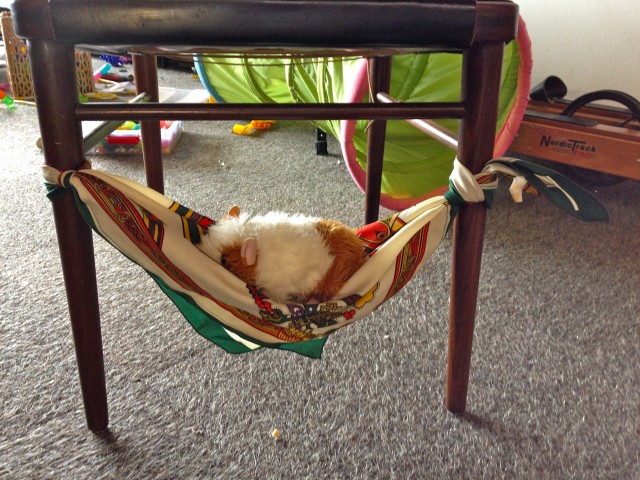 she made this hammock for her guinea pig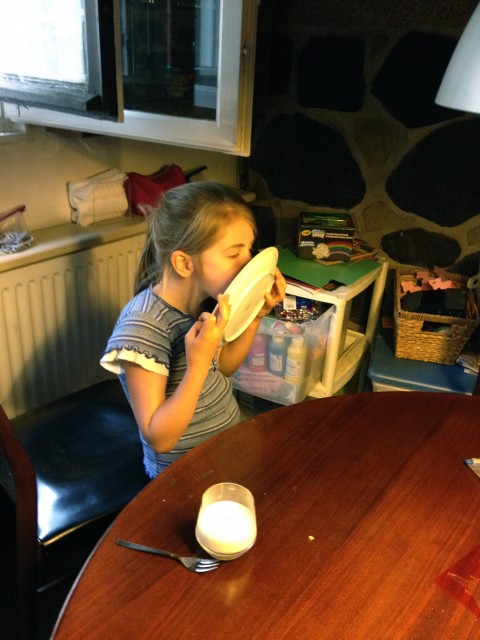 Licking the maple syrup off her pancake plate. We are all about the manners in this house! She LOVES maple syrup and maple candies. When Grandma in New Hampshire sends her maple candy it's like Christmas Day!
Poor girl got her Mama's stalk straight hair. I remember trying to curl mine with a pencil when I was her age as well. Sorry Quinnie!
Short video of Quinnie and Matilda dancing at Matilda's birthday party. (That's her Dad and a friend playing the music).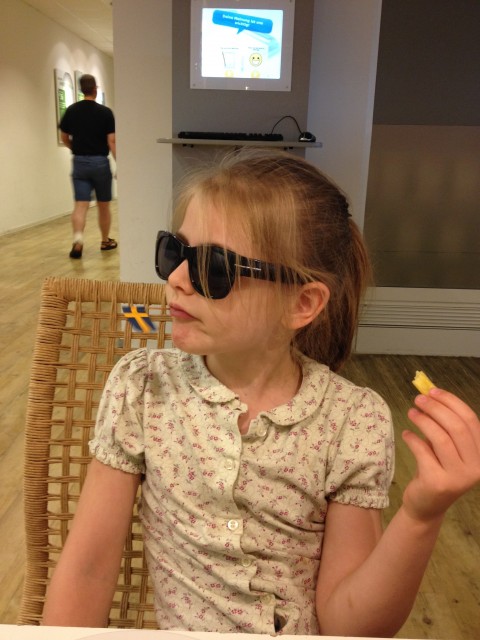 At Ikea. You could probably tell from the Swedish flag in her mouth…