Bubenheim is an AMAZING mostly outdoor kid's paradise. It's about a 35 minute drive from Köln and super cheap (I think we paid about 6 euros per child for all day play!). These pics are from a few different visits this summer.
One of the visits was with our friend Isaac and his two daughters Diana and Louisa, who were visiting from Moscow. Actually, Isaac and his family are more like family. His daughters call Friedel and Marion Oma and Opa. So our girls have two more cousins!
"Hey girls- we're going to Bubenheim!"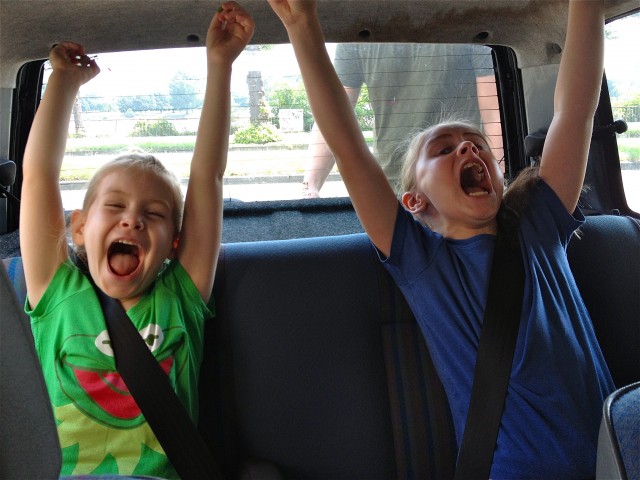 Can you tell they love it there?!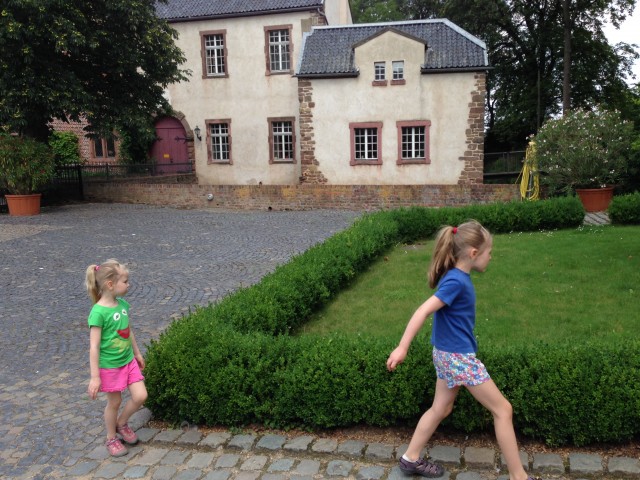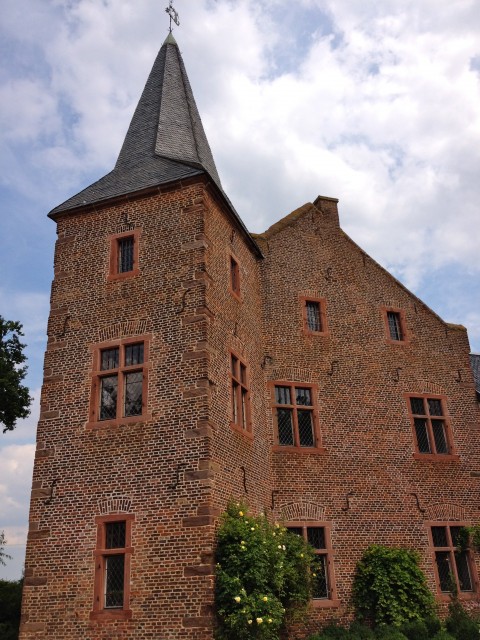 This building is part of the indoor play hall that after 3 visits here we still haven't had time to check out!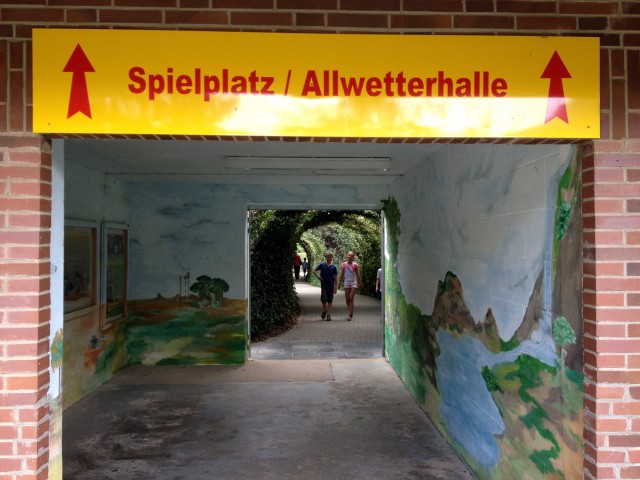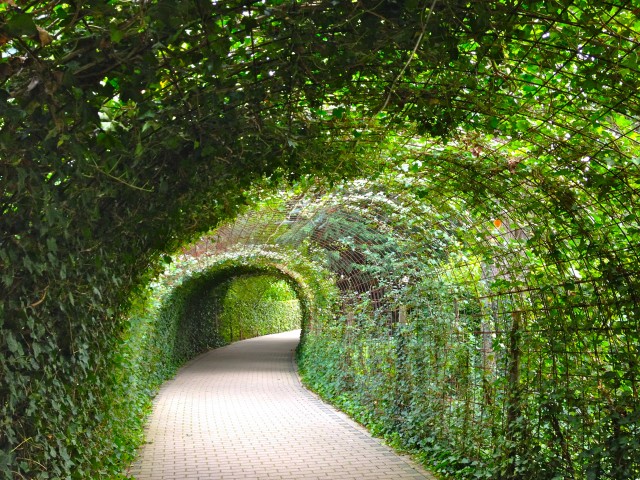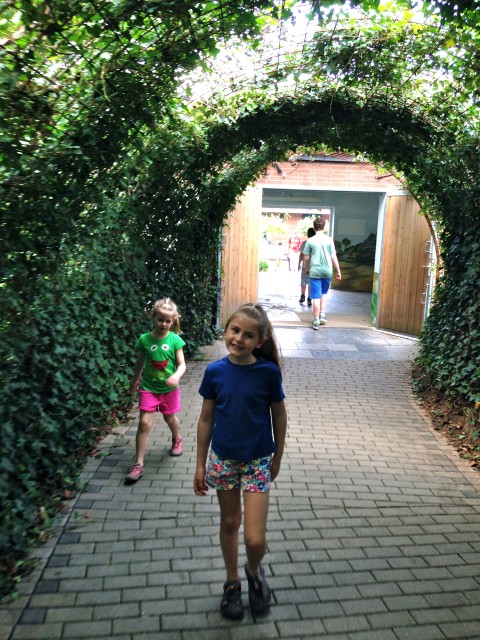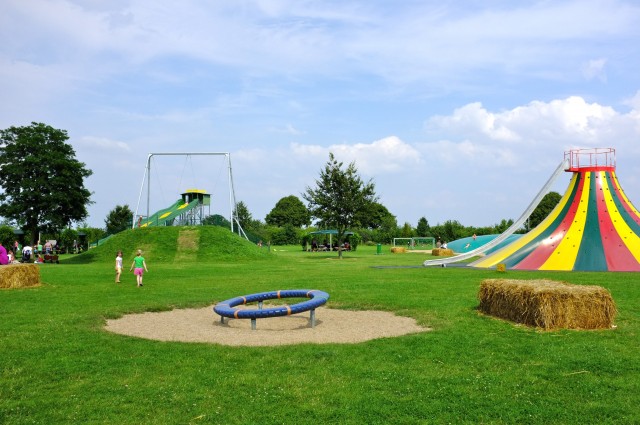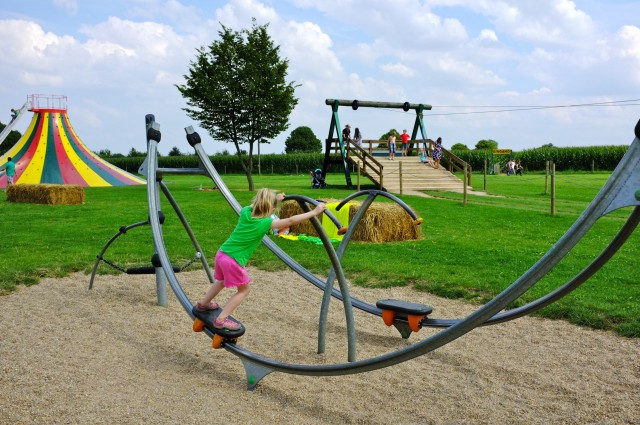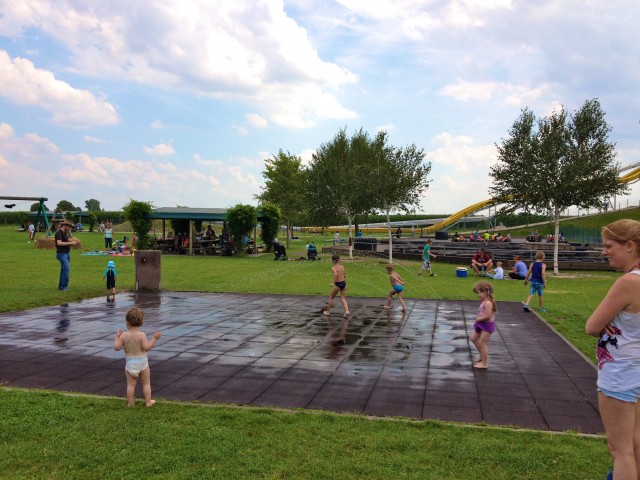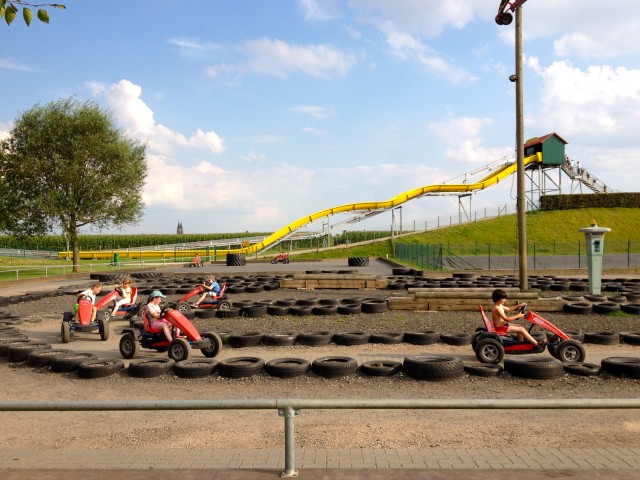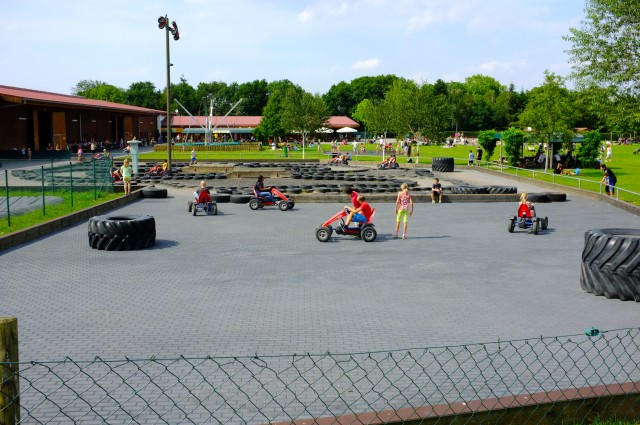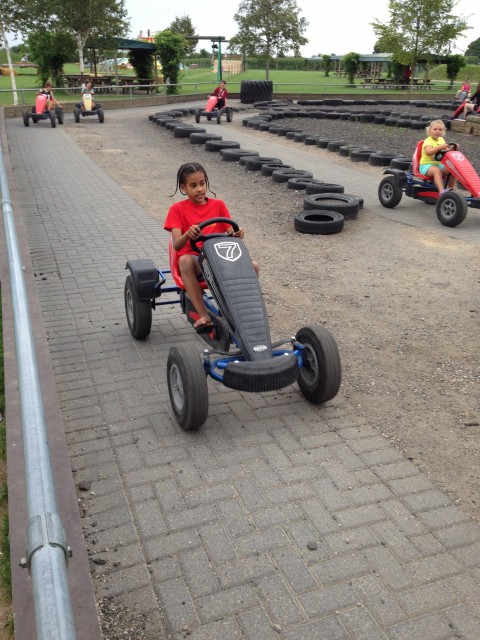 Upstairs they have a Go Cart track just for the little kids (SO great- those big kids can be aggressive!).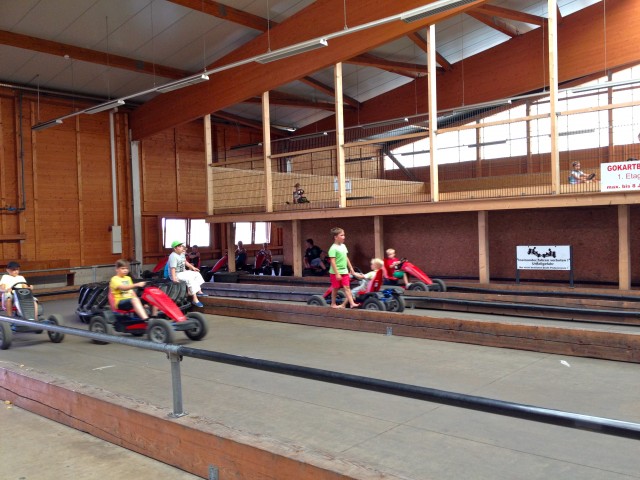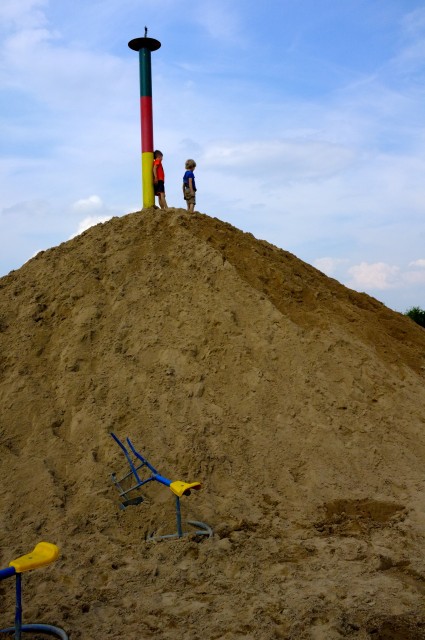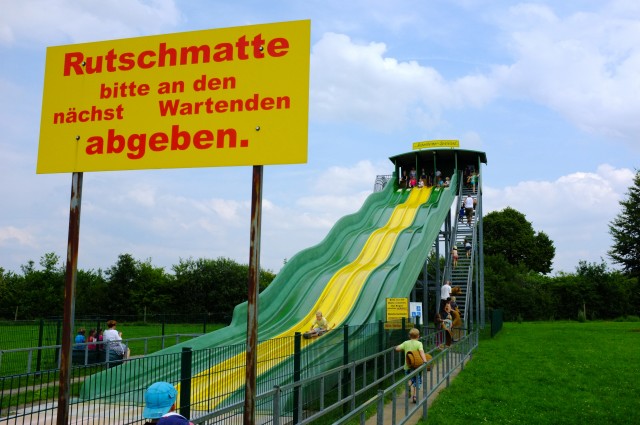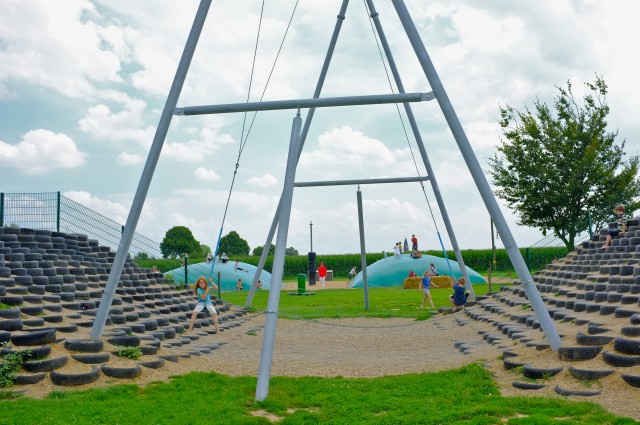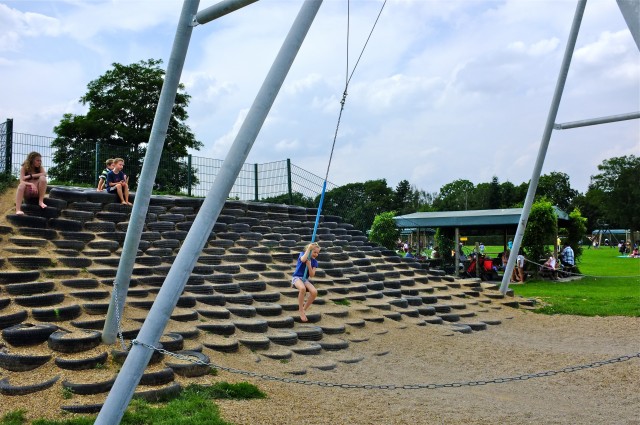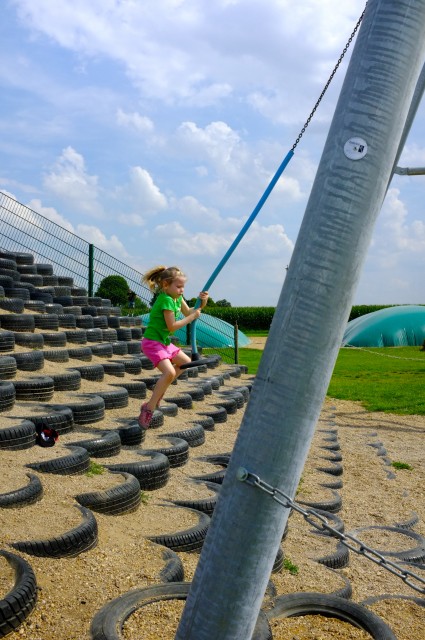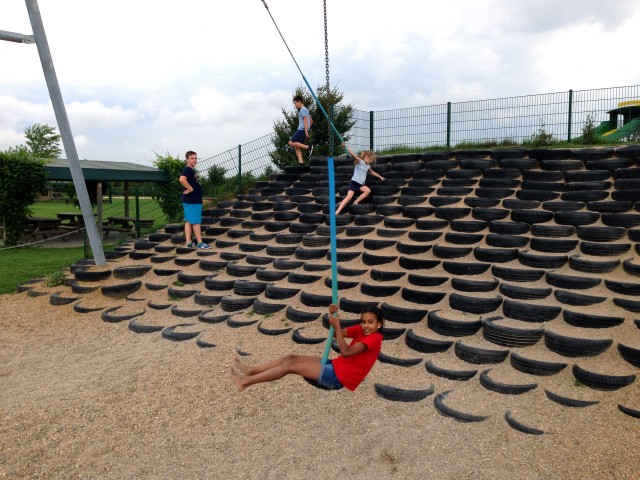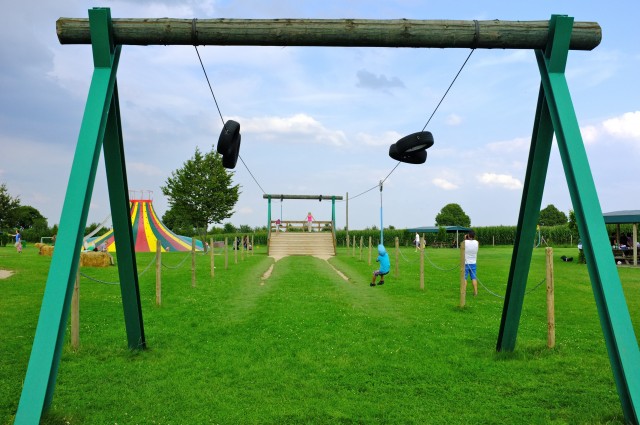 first Quinnie and Diana, then Isaac and Louisa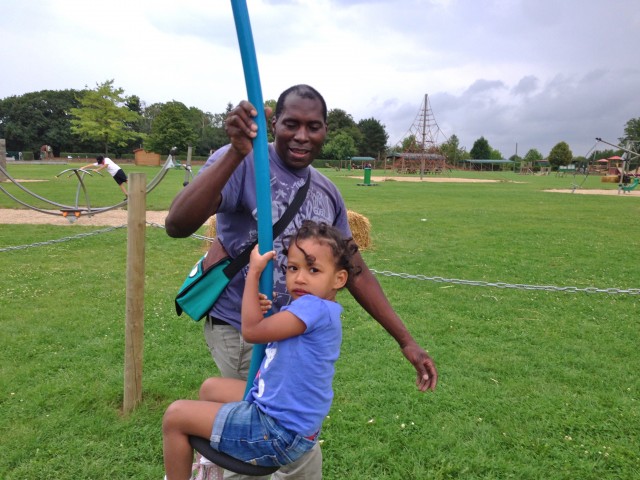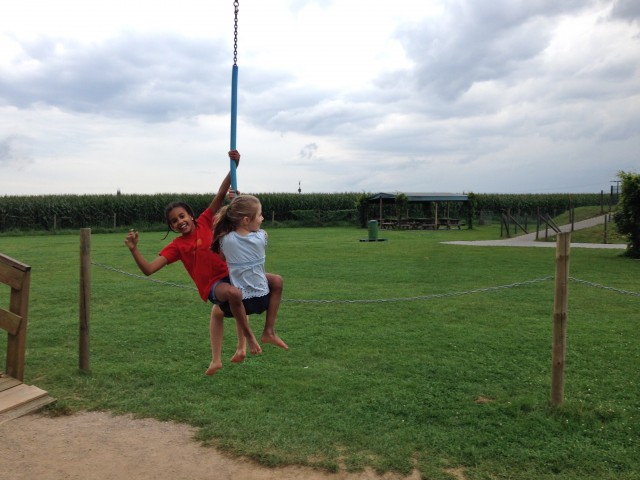 Quinnie and Diana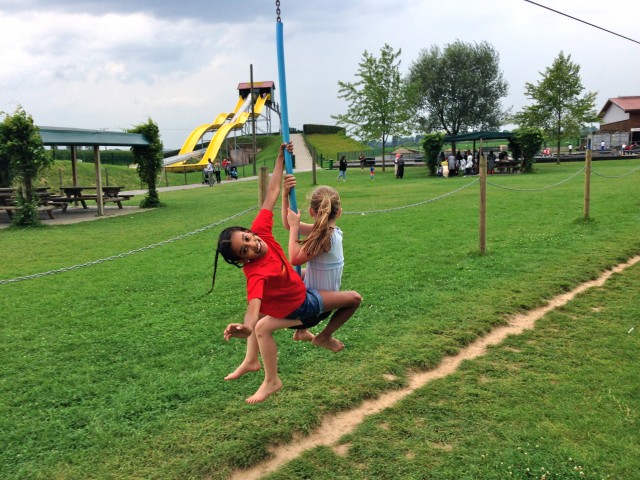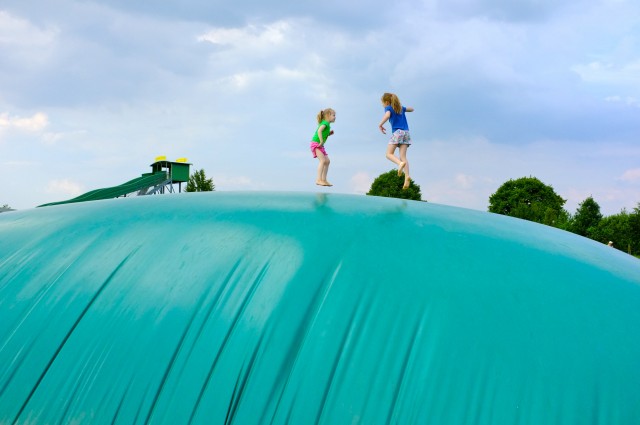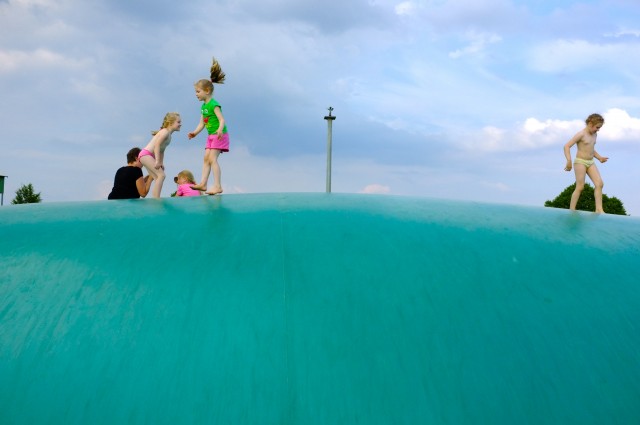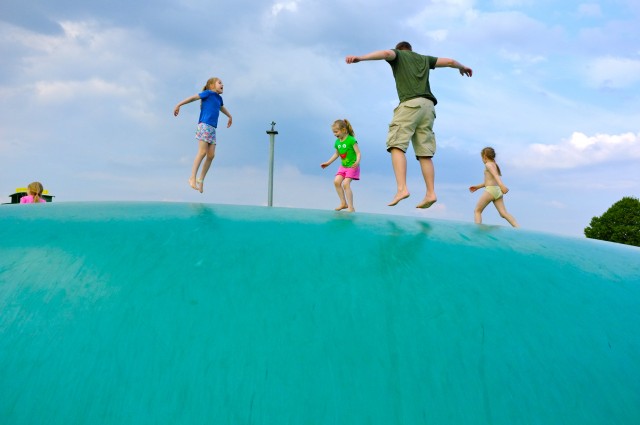 Papa (aka my third child) couldn't resist…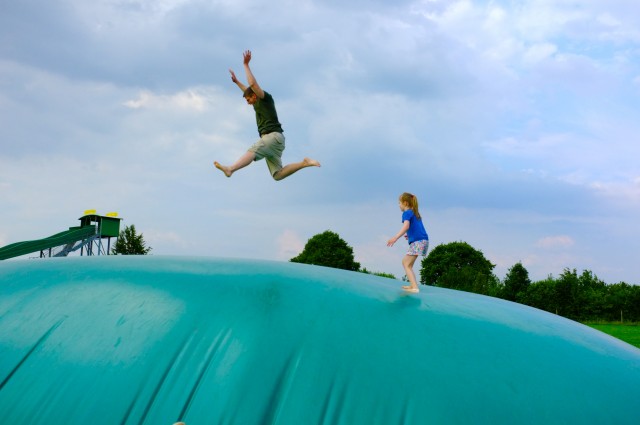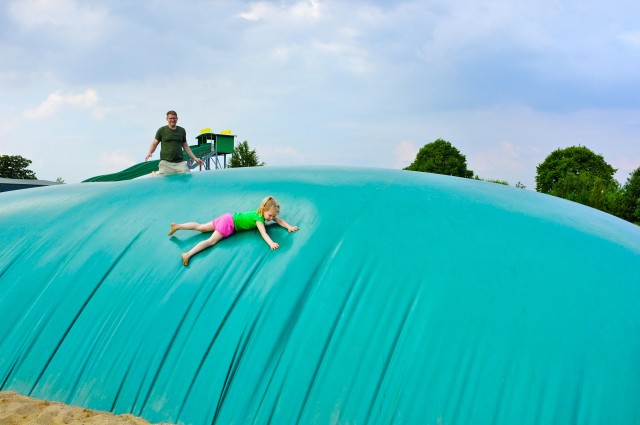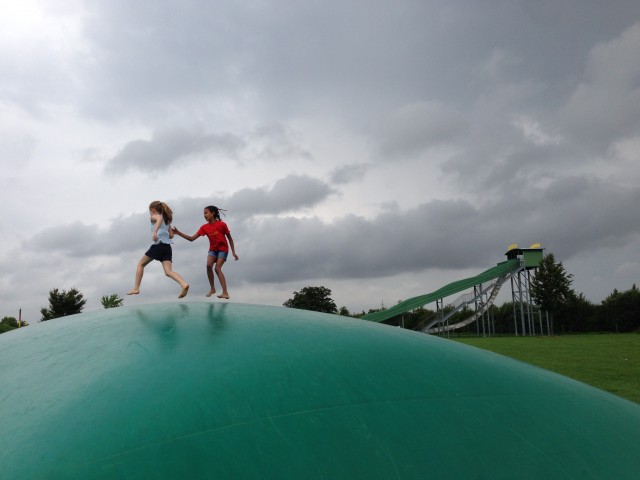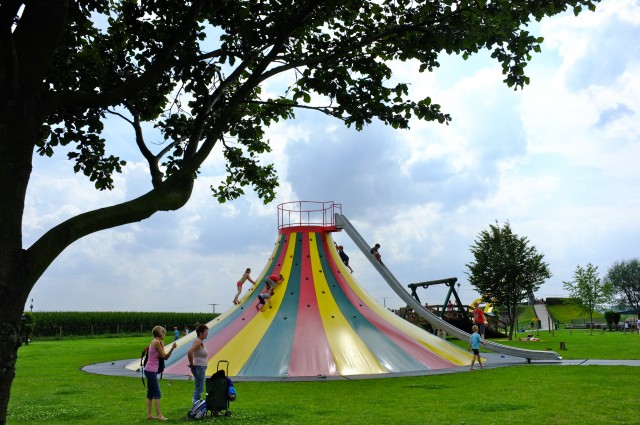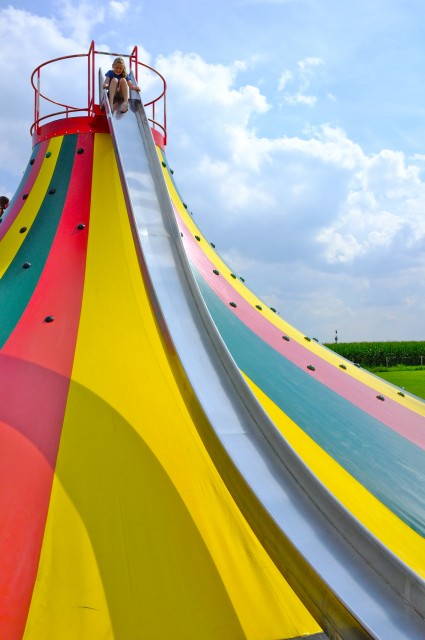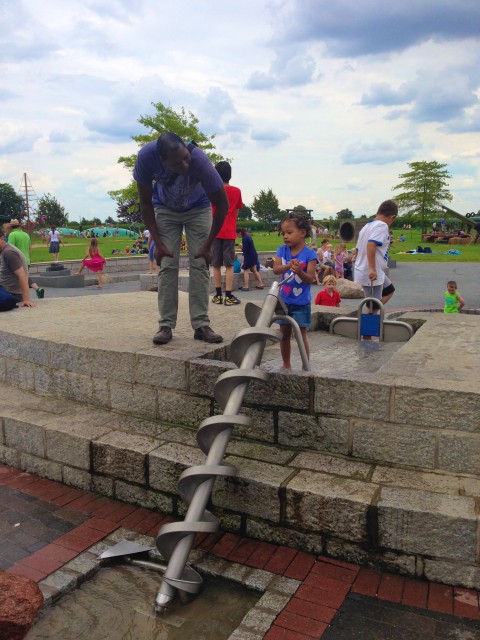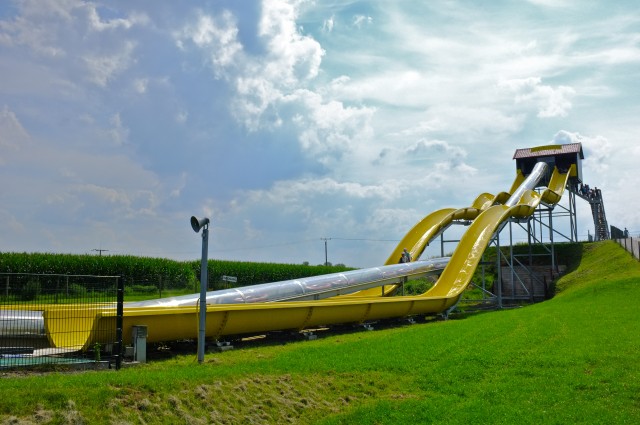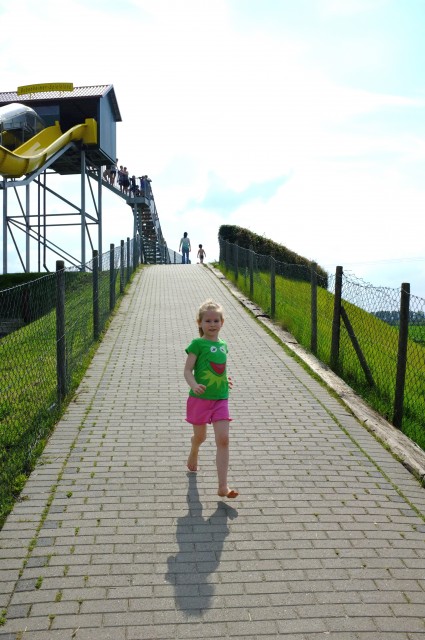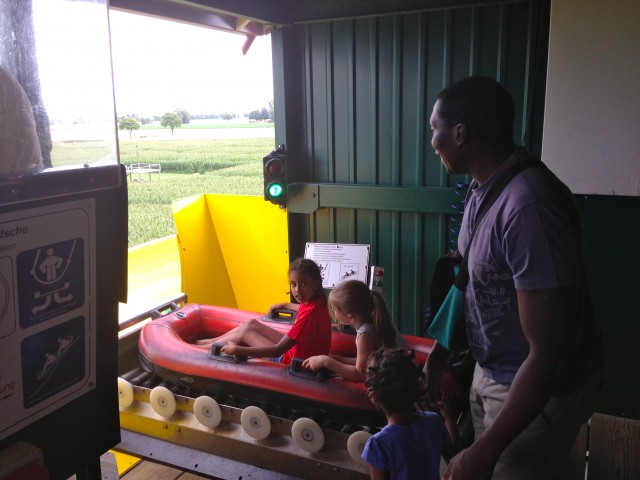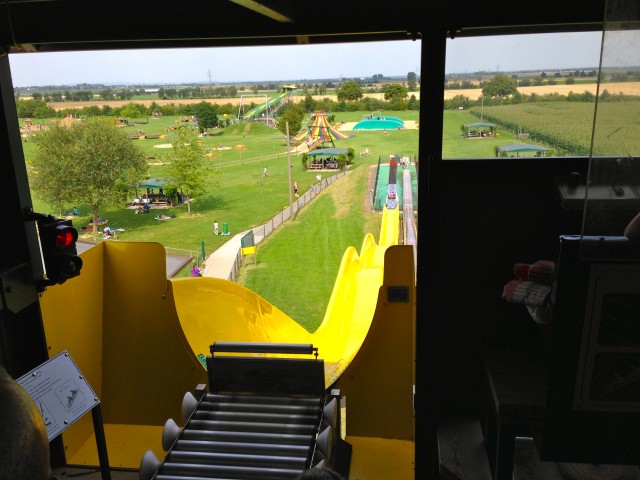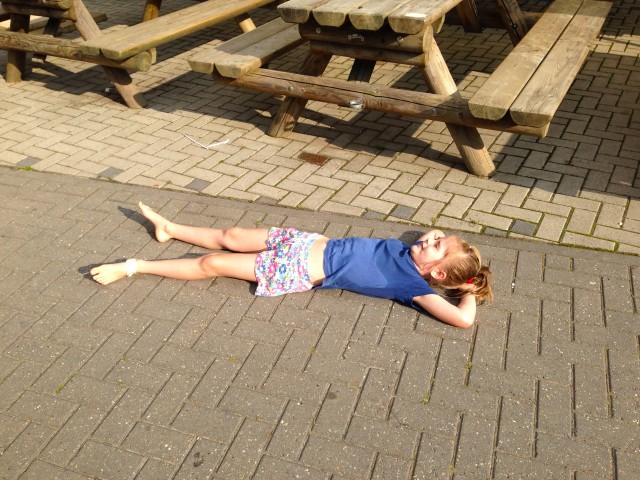 Quinnie drying out in the sun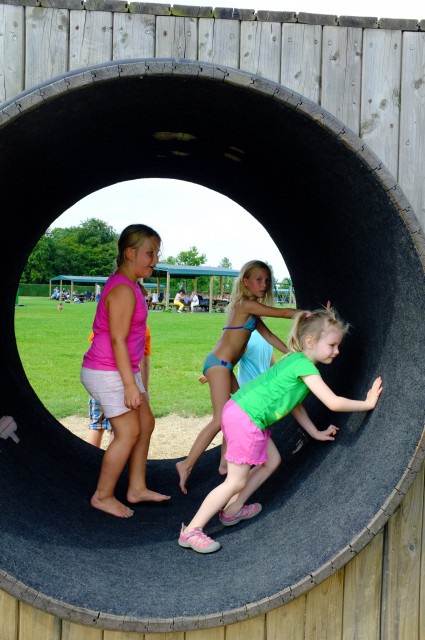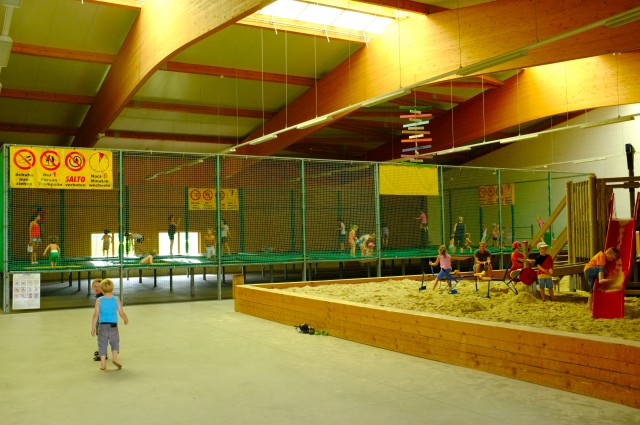 The indoor play area is also great..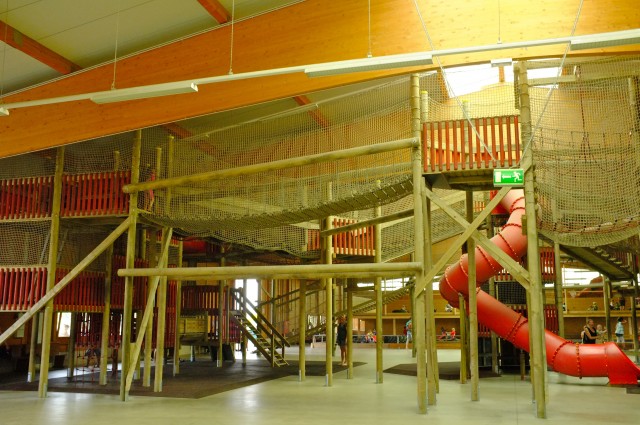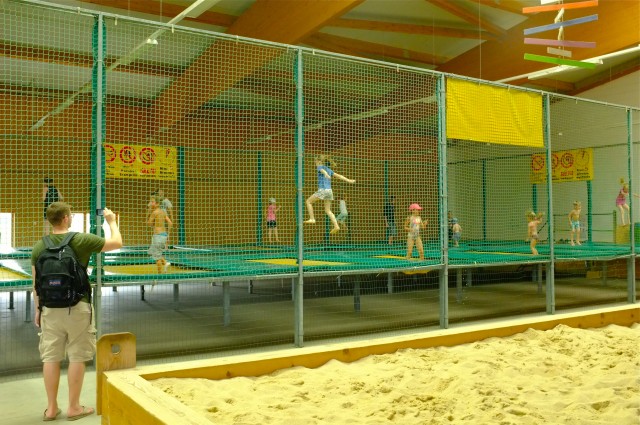 Q catching some air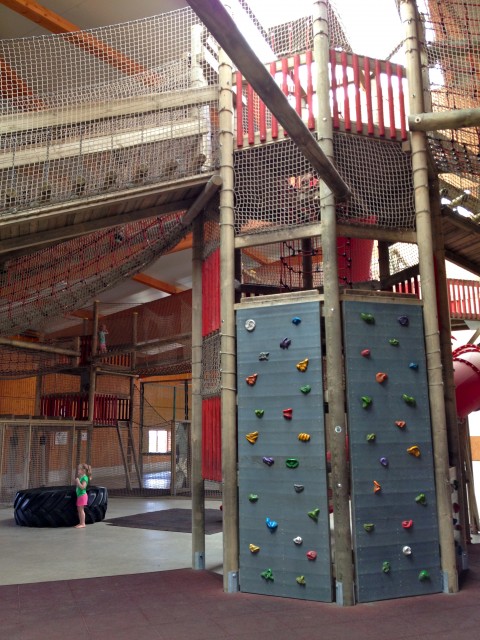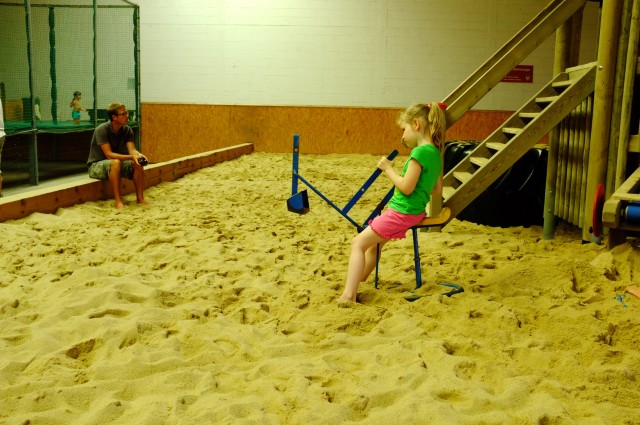 They also have a HUGE corn maze.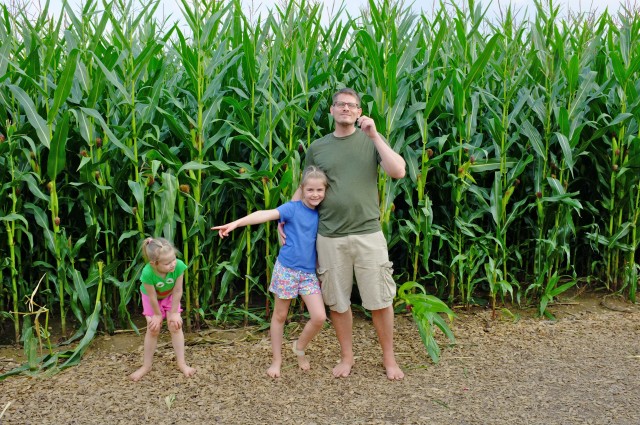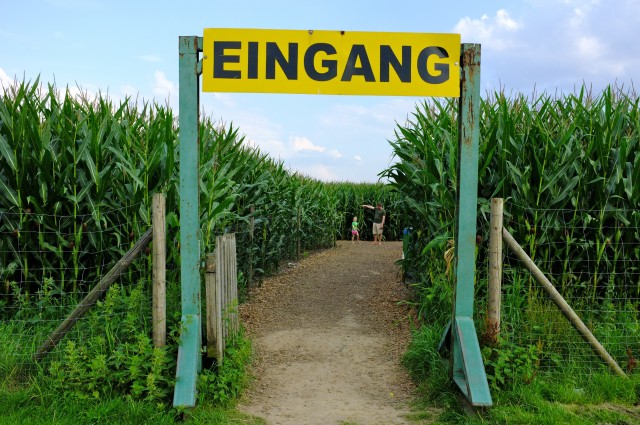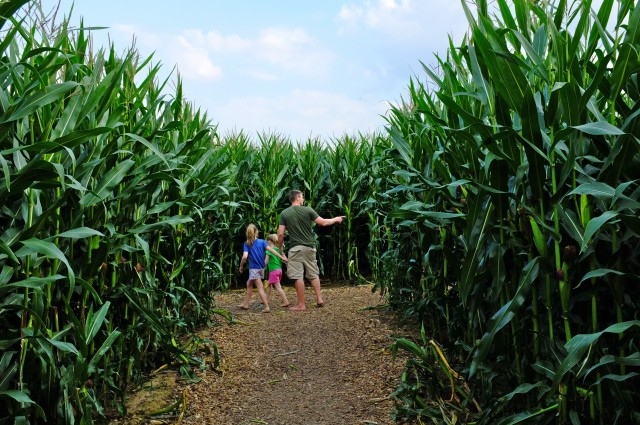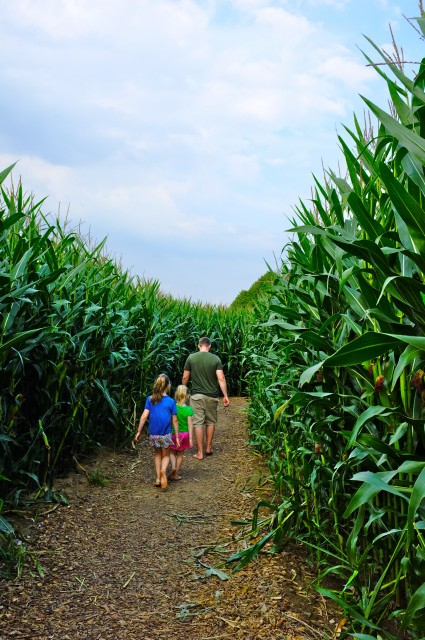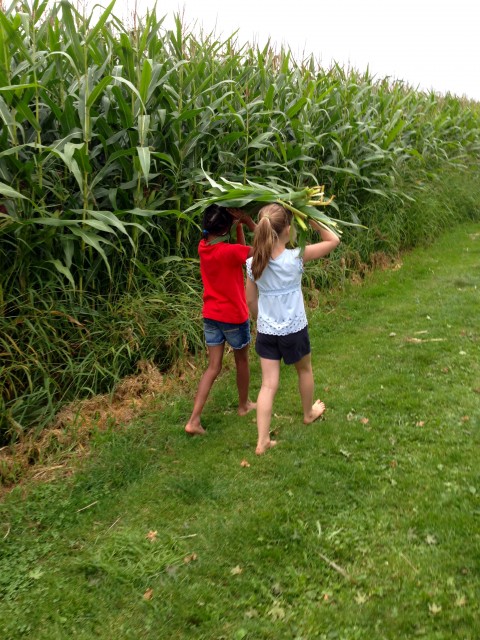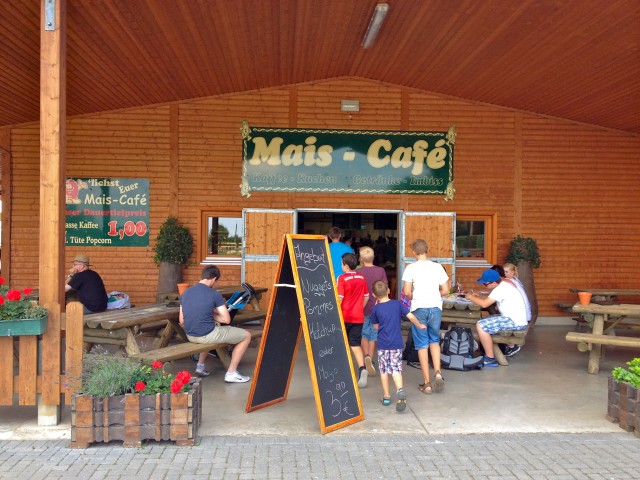 a great little cafe for snacks..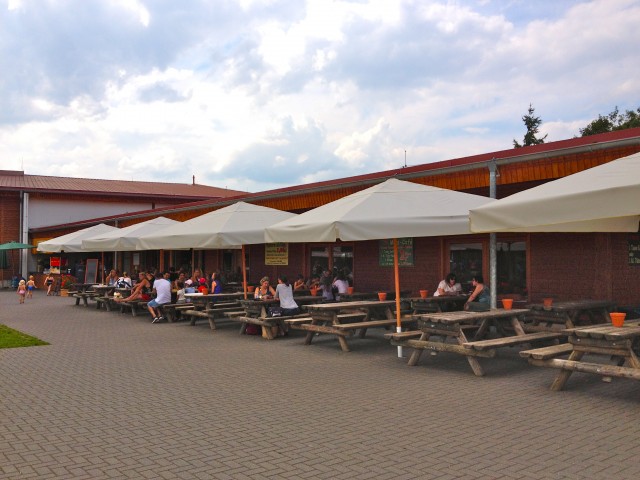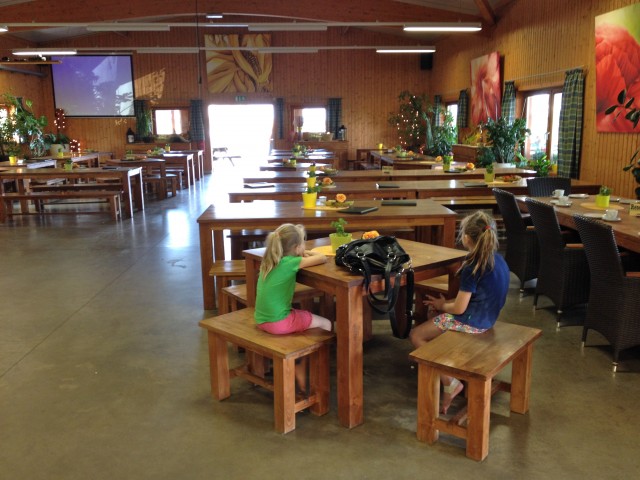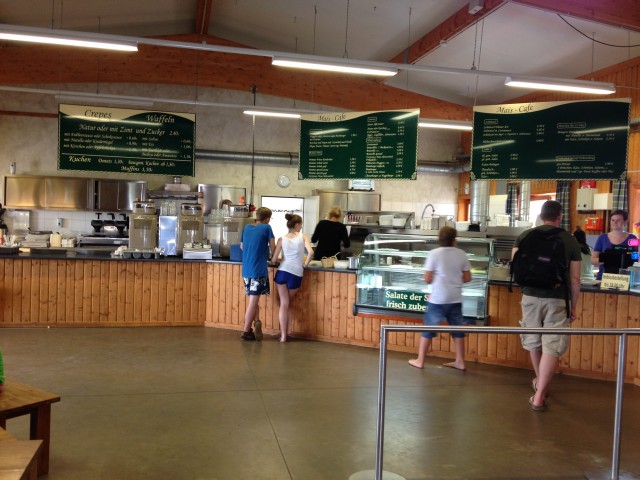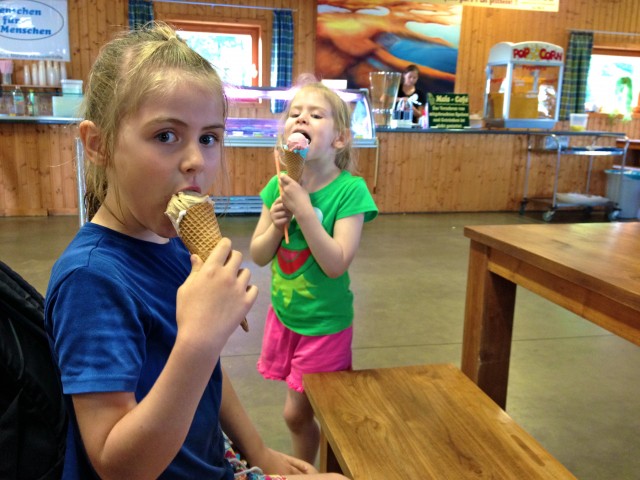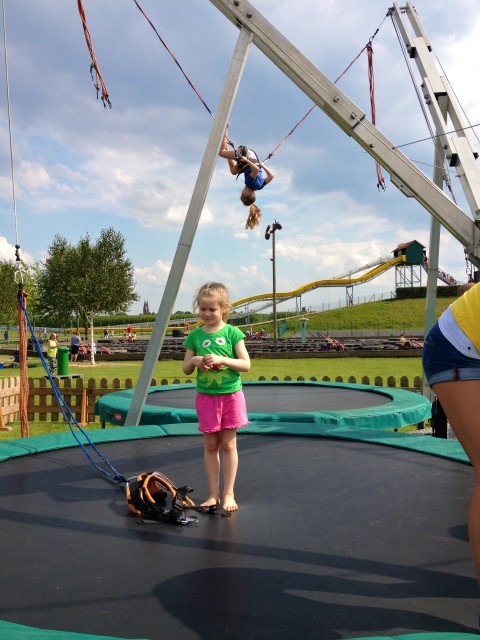 The highlight of the day is this activity. You have to pay extra but it's totally worth it! Kiera waiting for her turn- love the little smile of excitement. That's Quinnie flipping in the background!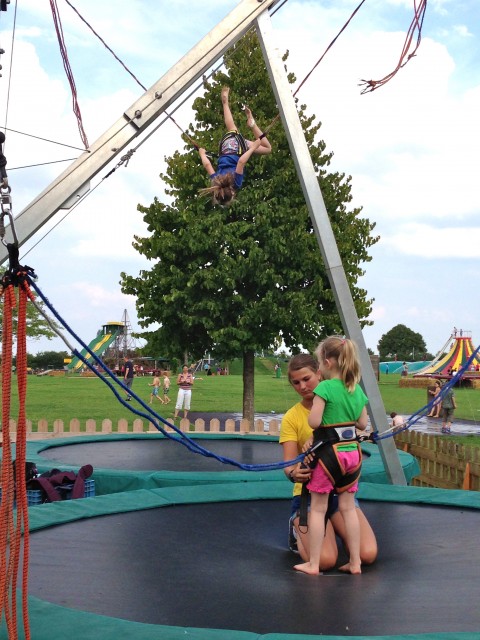 Q did back flip after back flip…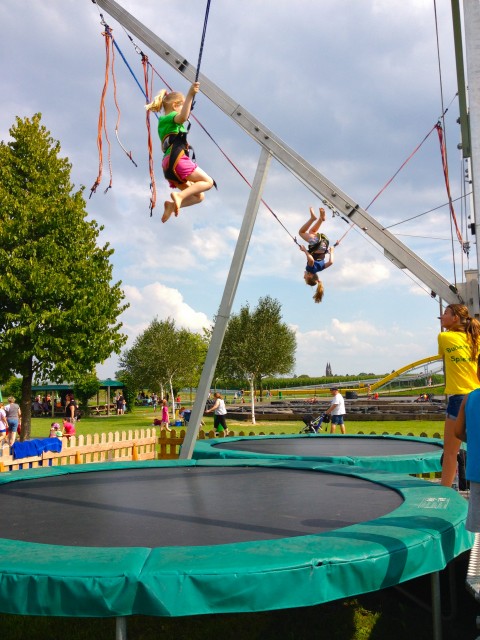 Before we left for the day we let them go again.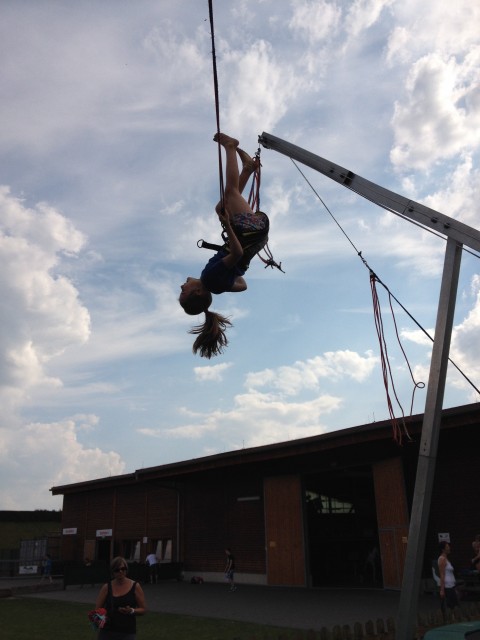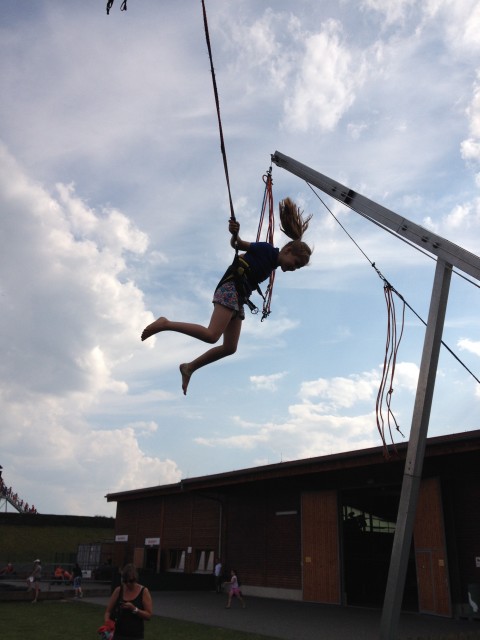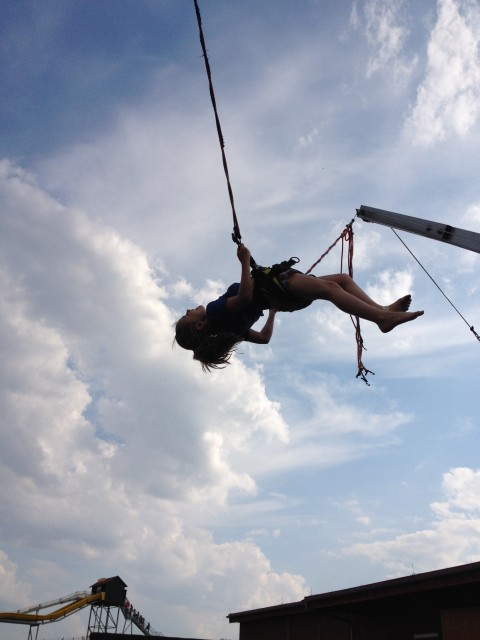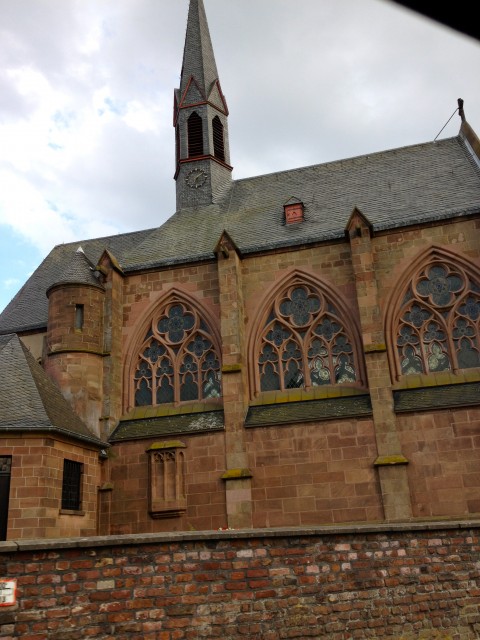 We saw some cool architecture on the way home.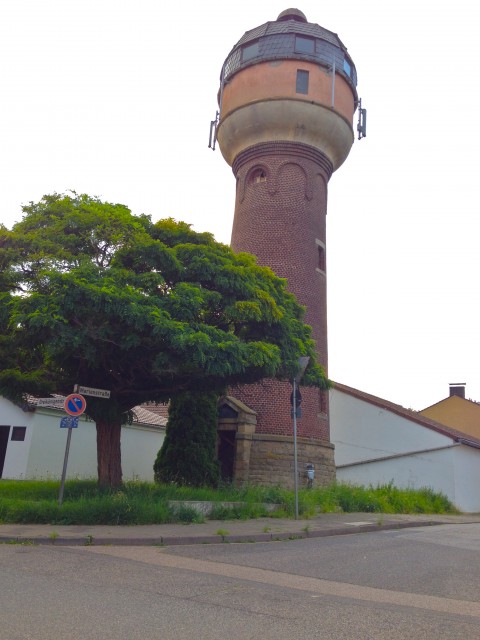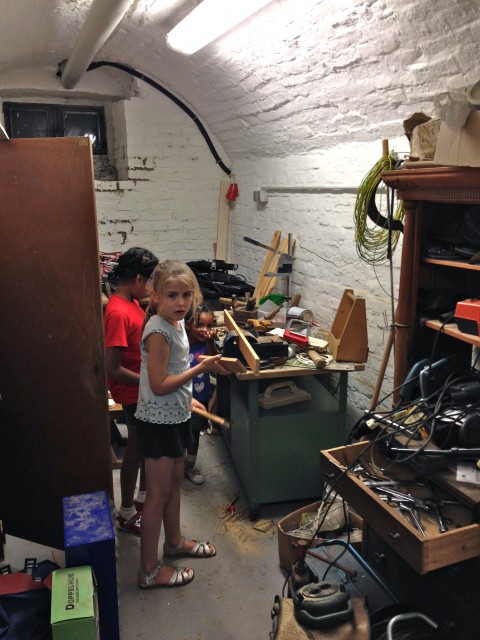 Then we stopped by Oma and Opa's for dinner. The girls worked in Opa's tool workshop and made a birdhouse!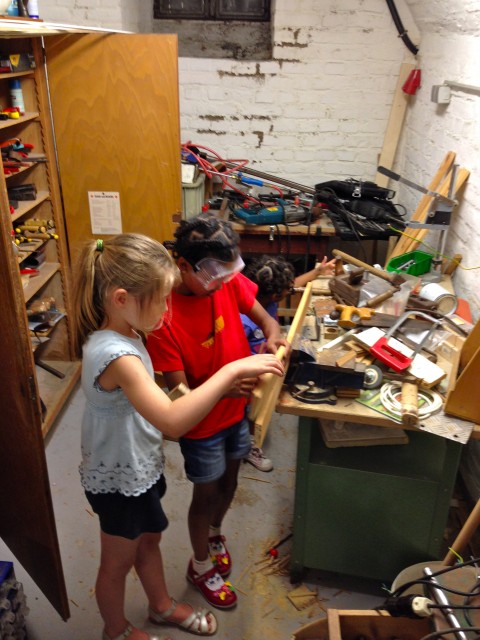 We love Bubenheim (especially with friends)!