In the middle of Köln there's this cute little pond that has swans floating on it. During the warmer months they have these cool doughnut shaped pedal boats that have huge squirt guns on them. The girls had been asking for a while if they could go on them. With Isaac and his girls visiting it seemed like the perfect time to go.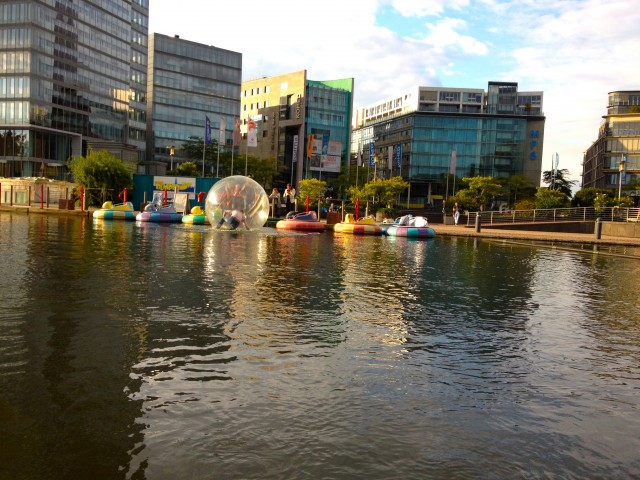 That ball thing looks like fun also…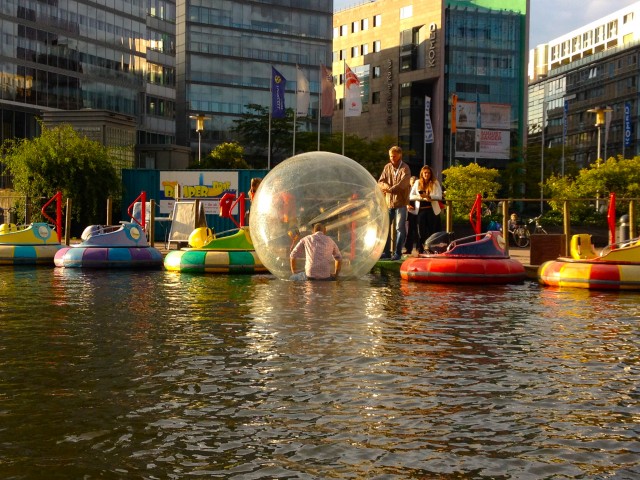 rainbow!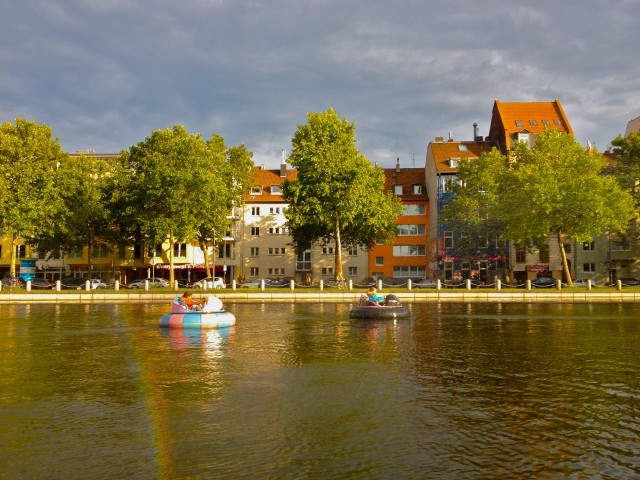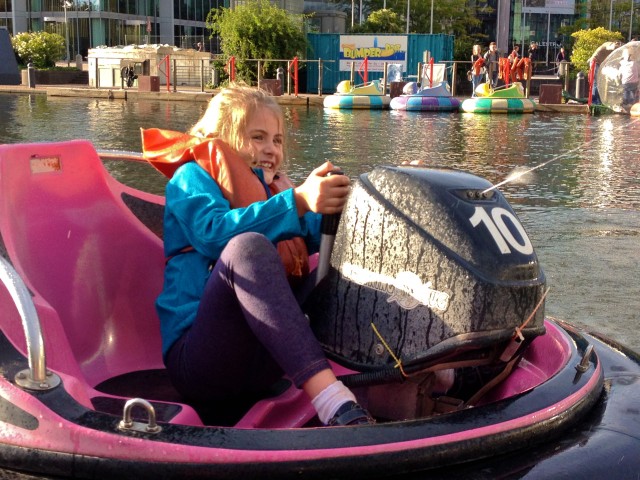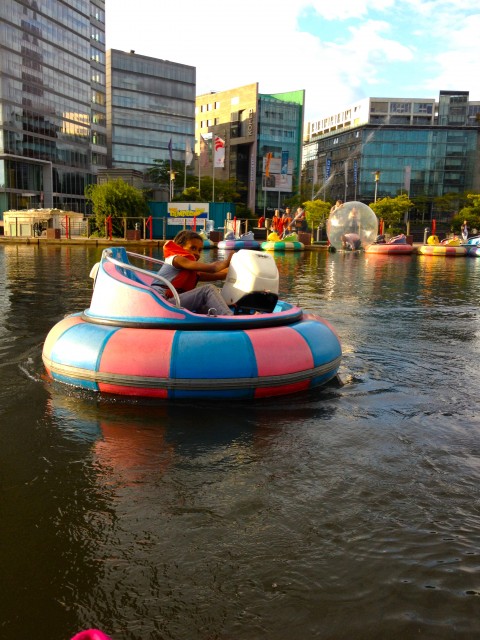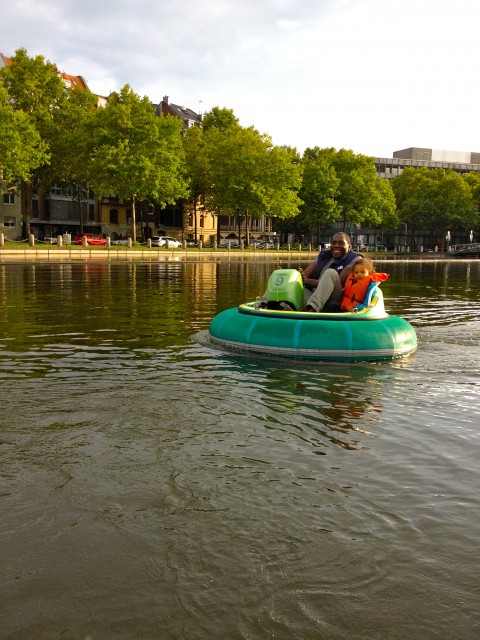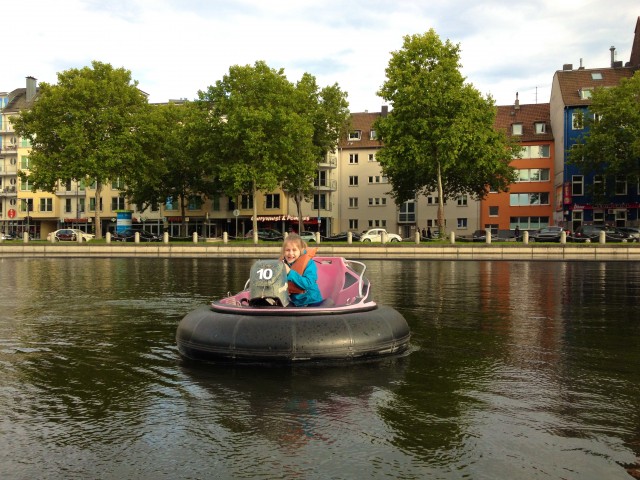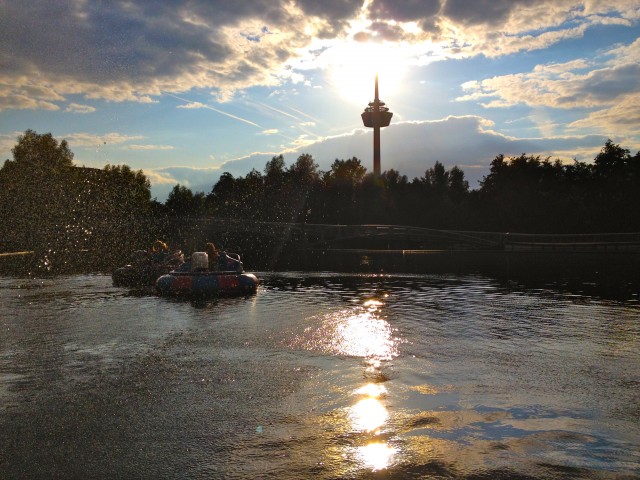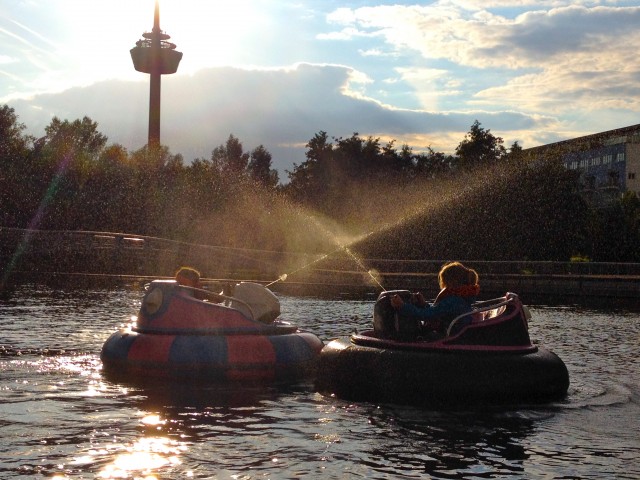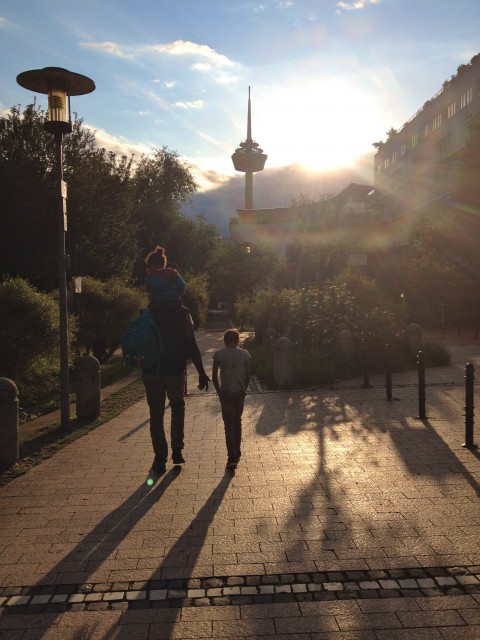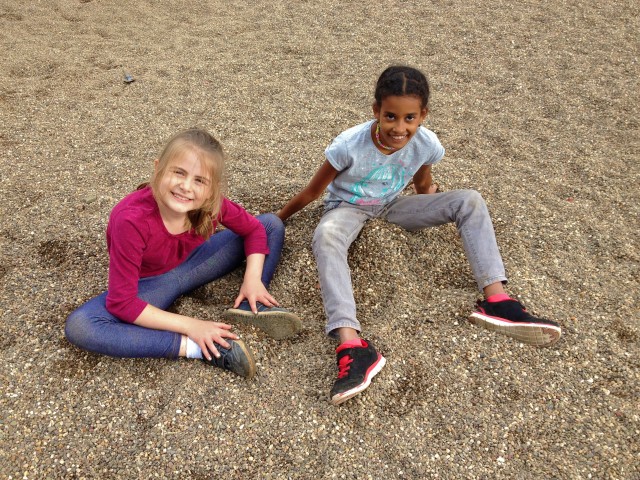 On the way home we stopped at a kiosk and Oma bought the Grandkids some ice cream cones.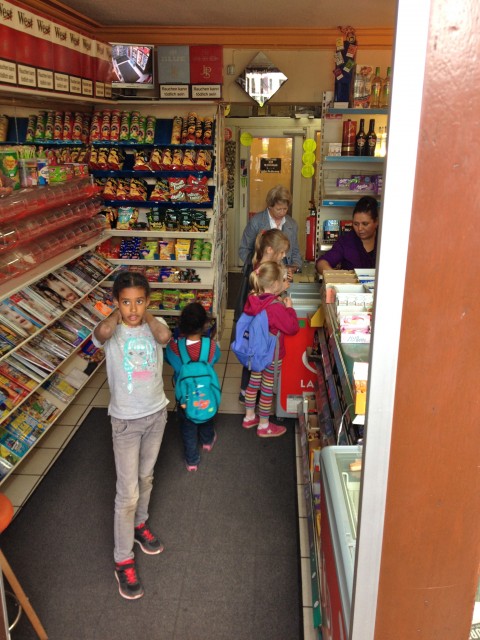 It was so great to see Isaac and his girls. I hope it's not too long before we see each other again. We may just have to visit them in Russia at some point 🙂