Another shabbily documented holiday! Oh well- I'll give you what I've got…
The girls love St. Martin's Day. Especially all the time spent at school creating their lanterns and learning the Sankt Martin songs.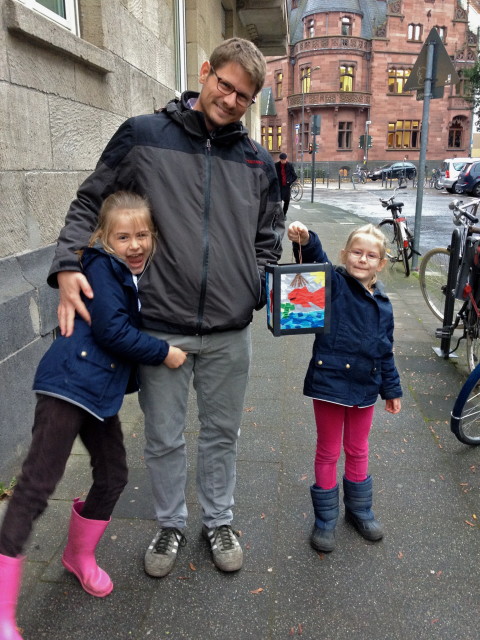 Kiera proudly showing off the lantern she made at school with Papa (close-ups below).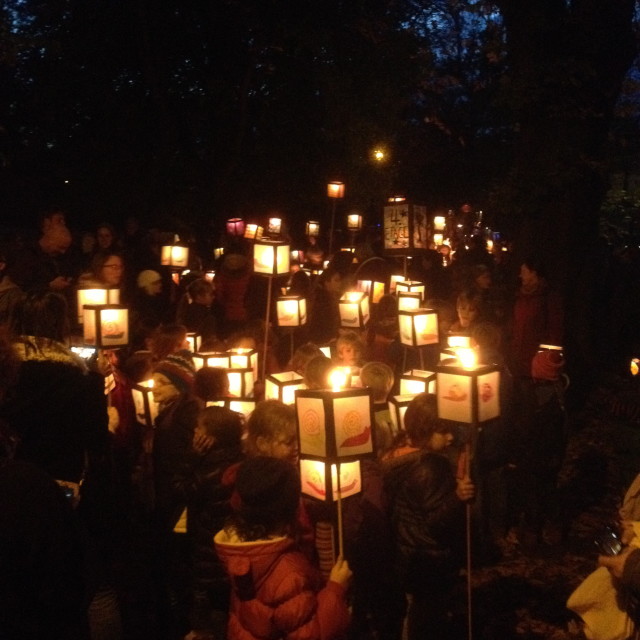 getting ready for the procession around the park (while singing Sankt Martin songs)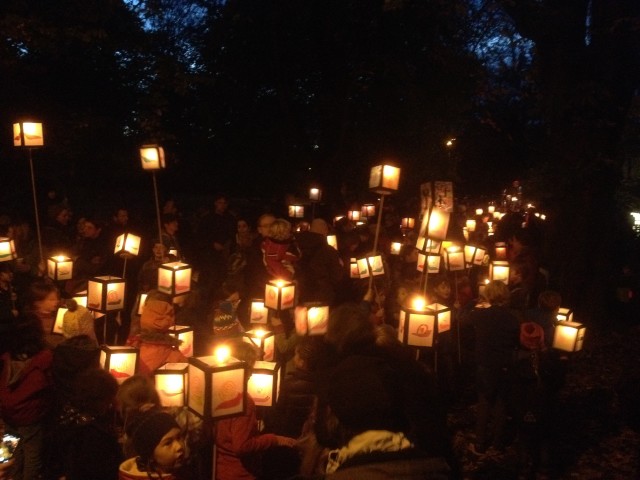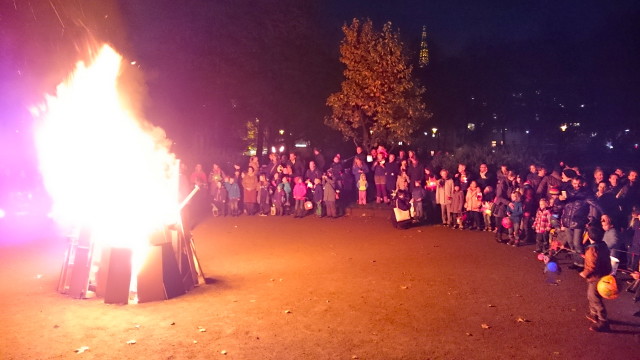 Bonfire time! Sorry for the grainy photos- only had my iPhone with me.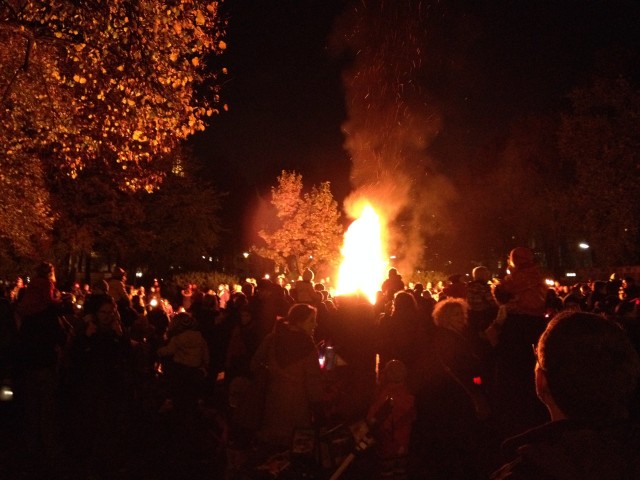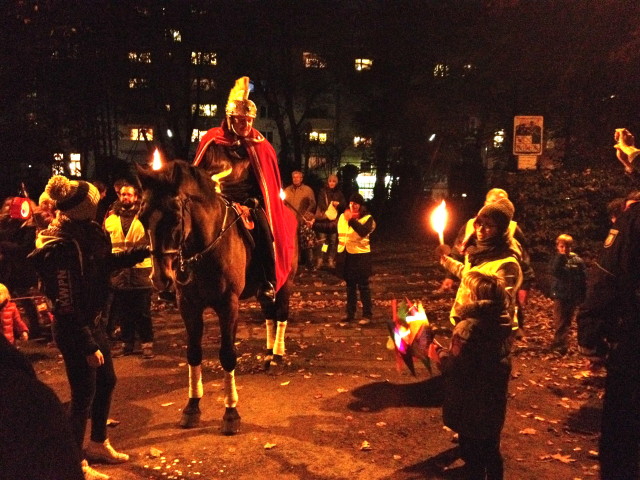 Sankt Martin!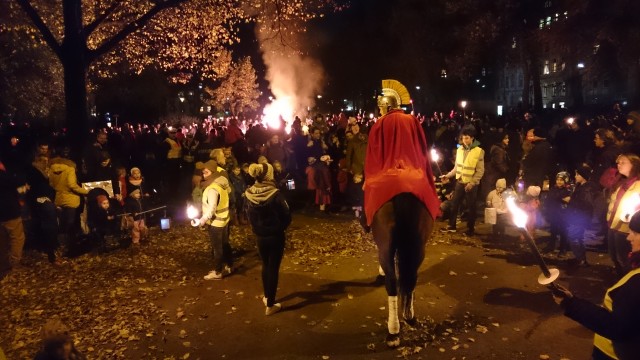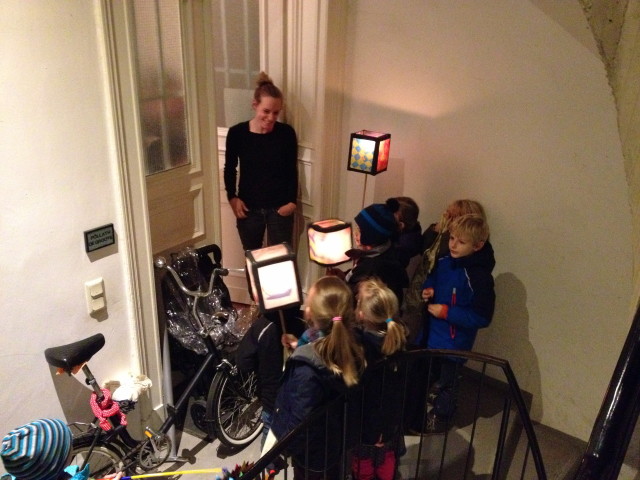 After the school celebrations our neighbor Achim organized for all the kids in our apartment building to go door to door singing Sankt Martin songs with their lanterns (with the hopes of getting candy!). The kids got some great loot- especially at the local kiosks (corner stores) and restaurants. Short video of them singing below…
Here's my more in-depth post about Saint Martin's day from last year.