We had a family celebration for Quinnie's eighth birthday. It was extra special this year because Grandma and Grandpa were visiting from America! One of Quinnie's birthday gifts was that we'll be taking her and a friend to Phantasialand (a big amusement park here) when the weather is warmer.
Kiera and Grandma helping me make Quinnie's Birthday cake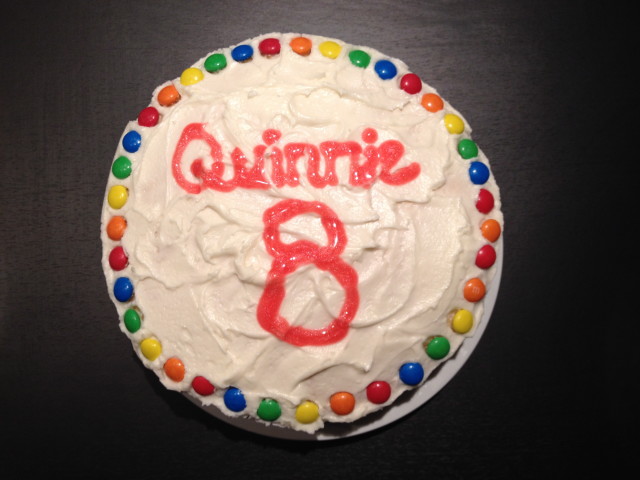 Quinnie was very specific about how she wanted her cake to look. Luckily her expectations are low (the reason why I'll never let her see the birthday cakes on Pinterest!)
The birthday girl and her presents. Still rockin' the party hats- both girls still think that's a highlight of their birthdays. I wonder how much longer that will last?
One of Quinnie's favorite presents were these ice skates. No more rentals for her!
She also REALLY loved the watch and little Playmobil guinea pigs from Grandma and Grandpa.
During the day we went to an awesome Christmas market in the forest to get our Christmas tree.
Then Oma, Opa, Tante Ruth, Maxim and Thomas came over for pizza and cake.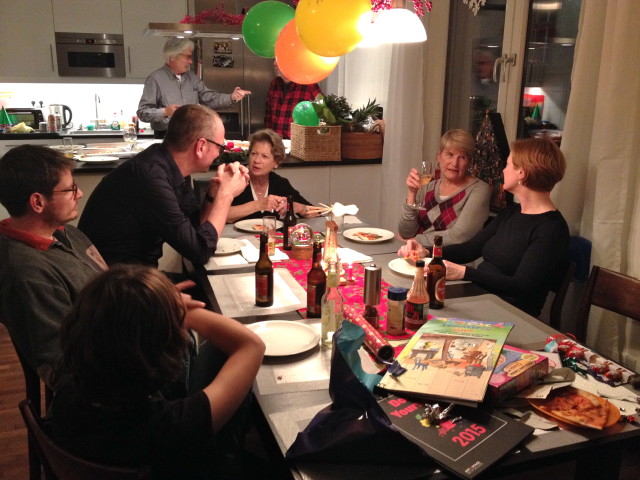 Opa and Grandpa / Quinnie going to town on Christmas chocolates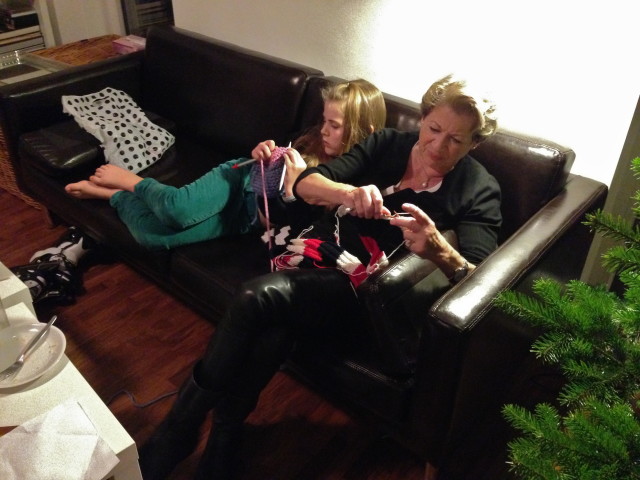 Quinnie and Oma knitting.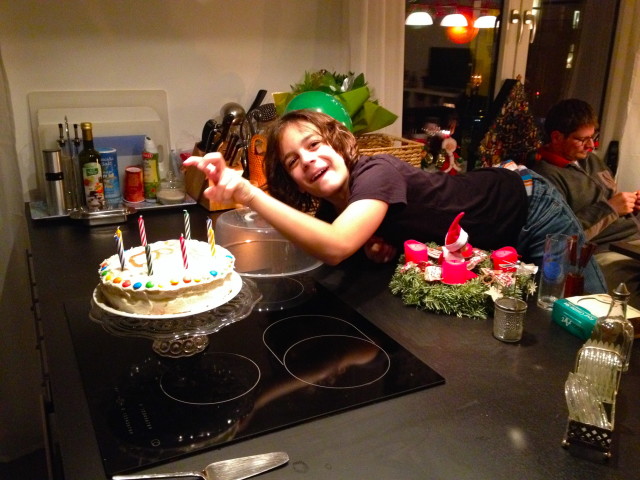 Then it was birthday cake time (Max was pretty excited about that!).
Make a wish, sweet girl!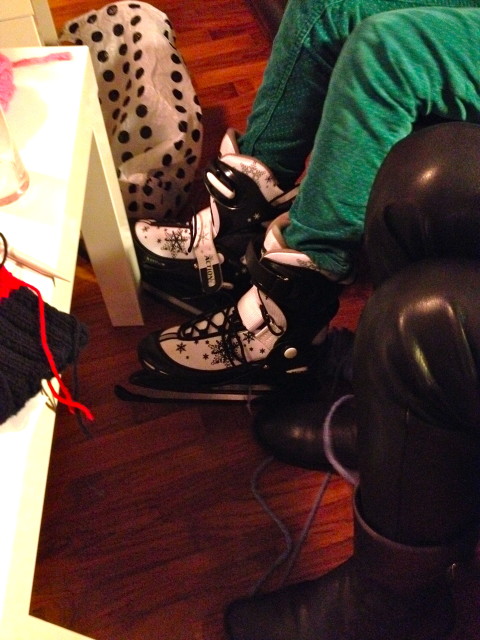 Snapped this pic of Quinnie's feet before bed. I think she likes them 🙂
We love you SO much Quinnielein! We hope you had a great Birthday!