Oh man. I can't believe how few pictures I have of Kiera's birthday. I shouldn't be surprised really- I was barely hanging on after the last few months we'd had (a move, all of our birthdays, hosting guests, Christmas, etc.). I still feel badly though. We'll make it up to you next year Kiera!
We have these party hats in about 10 different colors, and by the end of the day she'd worn them all. She LOVES them. She also loved this airplane she's opening (if you can't tell by the look on her face!). The finger flashlights from Grandma were a big hit also.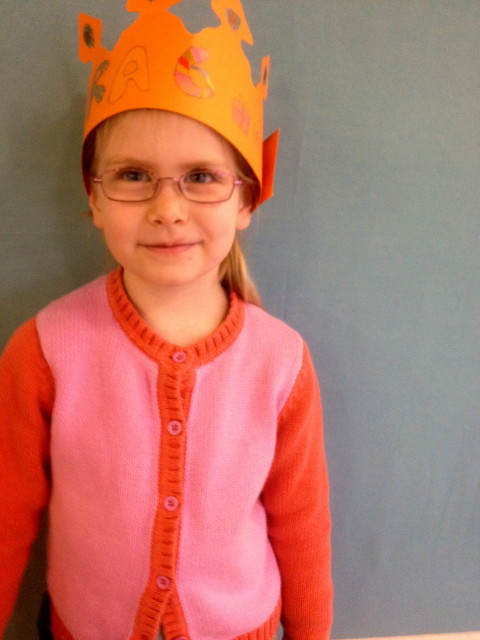 Kiera's teachers made her this birthday crown
She wanted the same cake that I made Quinnie for her birthday. /  I love that she's wearing her favorite dragon shirt with the necklace that Opa bought her in India.
We love you SO much Kierie Blue!!