Here's the last batch of pics that I have from Grandma and Grandpa's visit (that aren't already in other posts).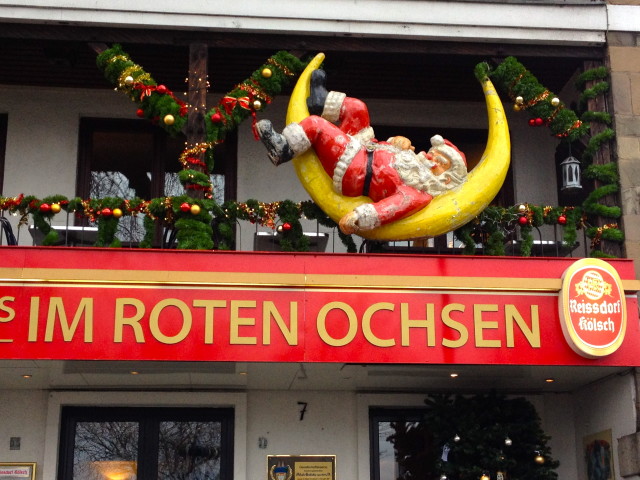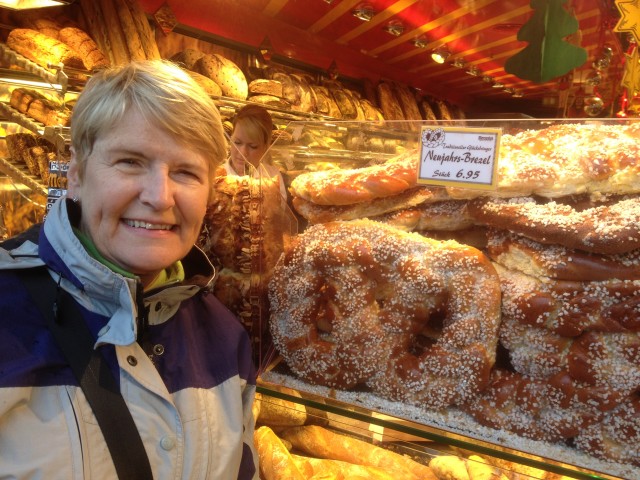 Now that's a pretzel!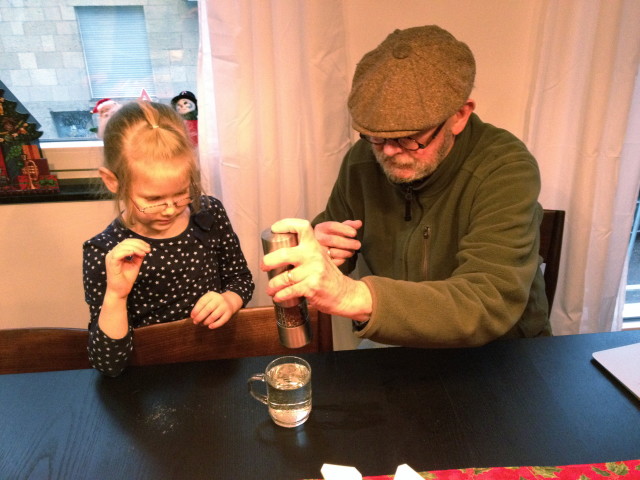 Grandpa doing magic tricks. The girls thought they were incredible. The next day I heard Kiera whisper to a friend, "My Grandpa can do magic!"
The girls busted me relaxing in the tub with the lights off and this candle lit (and yes- that was the end of that relaxing bath!). Ever since then they usually insist on doing the same for their baths. I managed to get them on video singing this German Christmas song about a candle.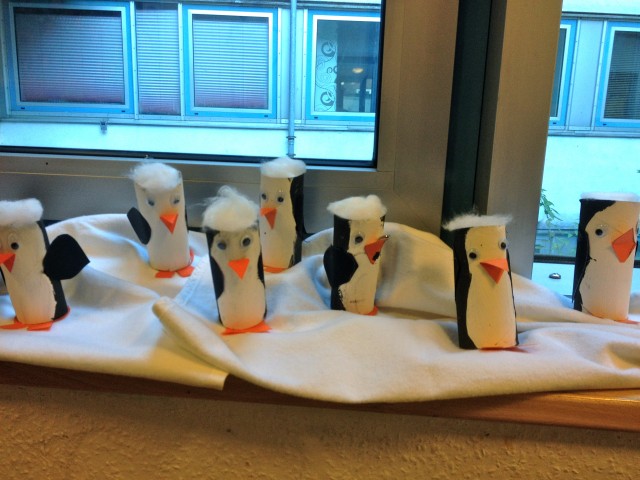 Kiera made one of these at her school
It was on Grandma's bucket list to hang a love lock on the Hohenzollern Bridge here in Köln, so we made that happen. Here's a previous post on that bridge and tradition.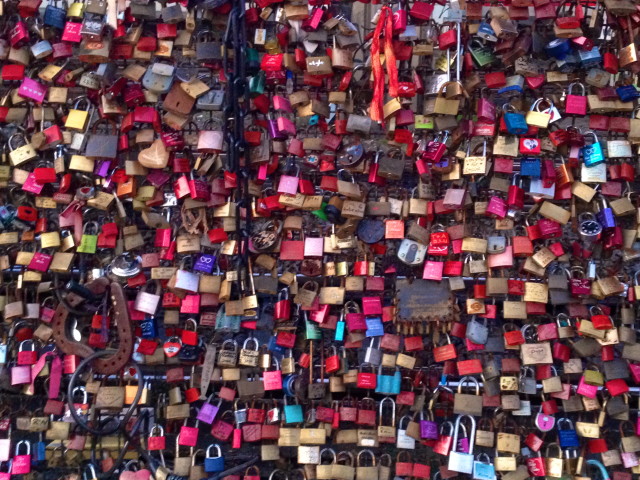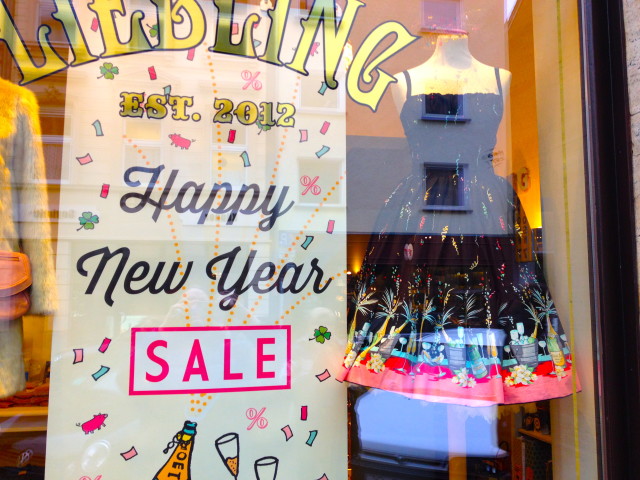 Thought this New Year's dress was cute. It has Champagne and fireworks on it (hard to see because of the window reflection).
New Year's Eve was pretty tame this year compared to last. I was sick, so my Mom and I stayed home and watched the celebrations on German TV (David Hasselhoff performed. I'm not kidding). Simon, my Dad and the girls went to a friend's party (and met up with Oma, Opa, Ruth and Maxim there).
The girls were cold on the way home so they shared Papa's jacket. Picture on the right is of Quinnie wearing some of the German symbols of New Year's/ Good Luck in her hair. Simon later went out to a club to hear our friend Peter DJ (below).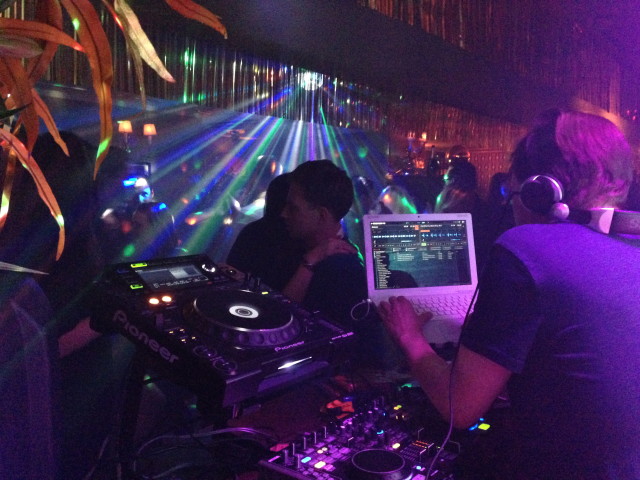 Here's a link to the post about last New Year's Eve at The Weckschnapp. The fireworks over The Rhine were epic!!
We wish you all the best in 2015!