The night before Valentine's day Quinnie's friend Matilda came over for a sleepover. The girls had a blast making Valentine cards for some friends and family (I'm still finding glitter and tiny sequins all over the place!).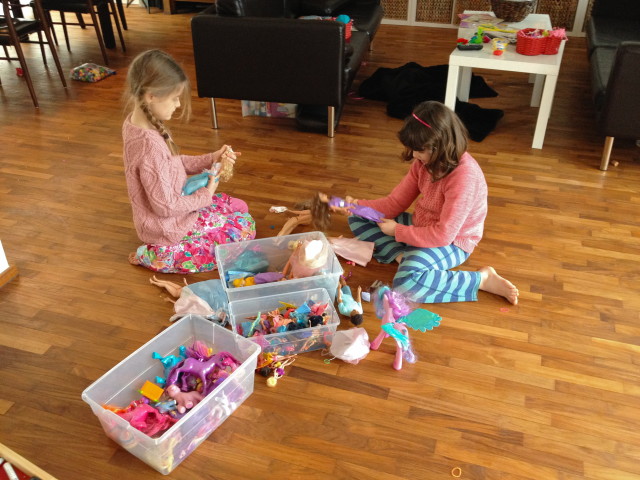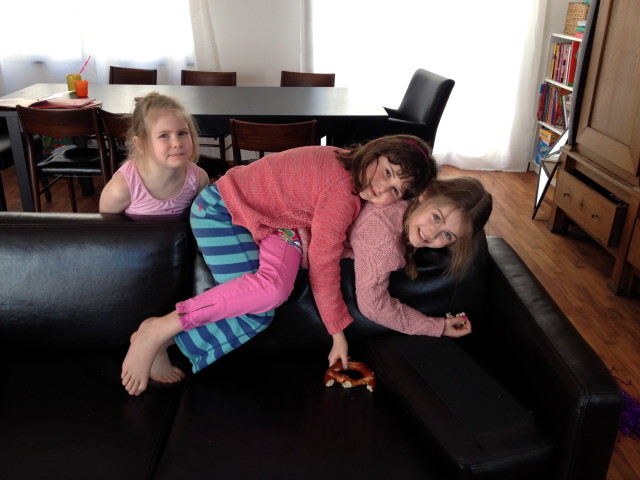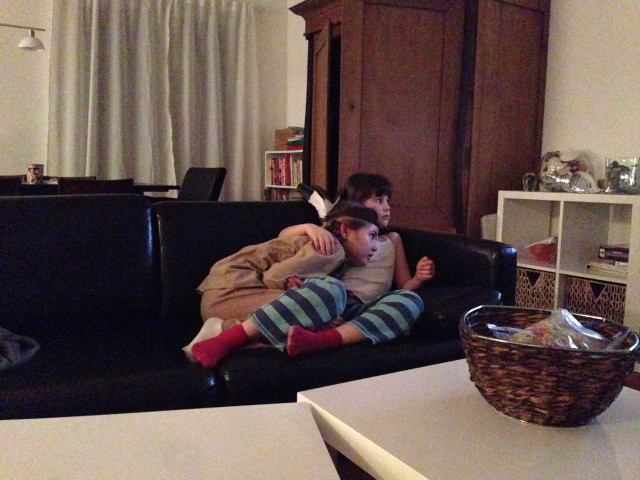 watching a "scary" cartoon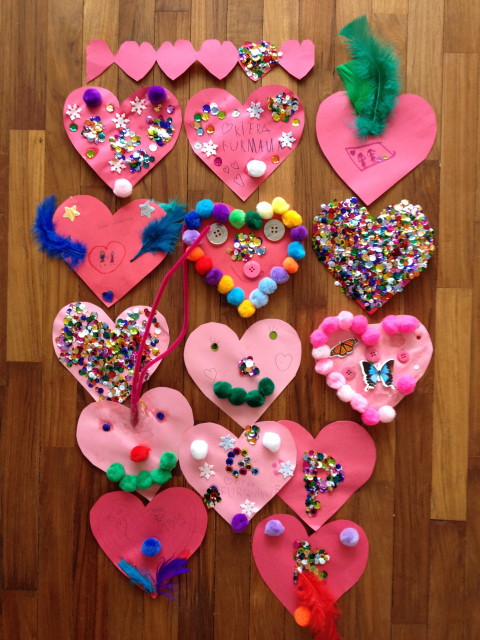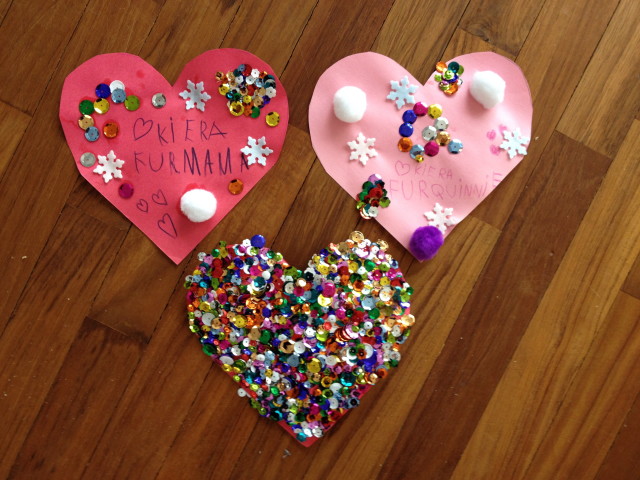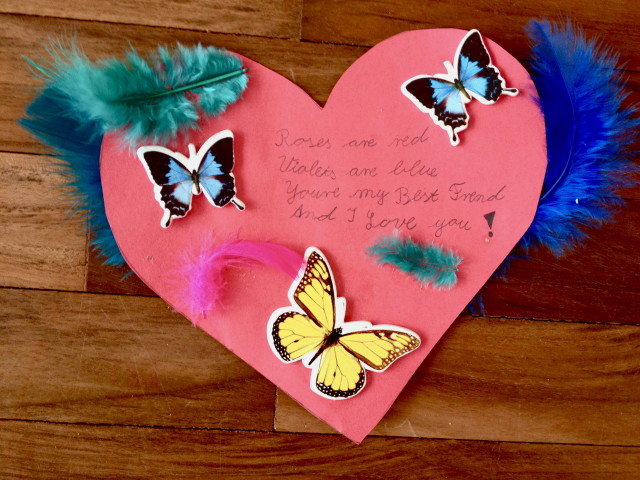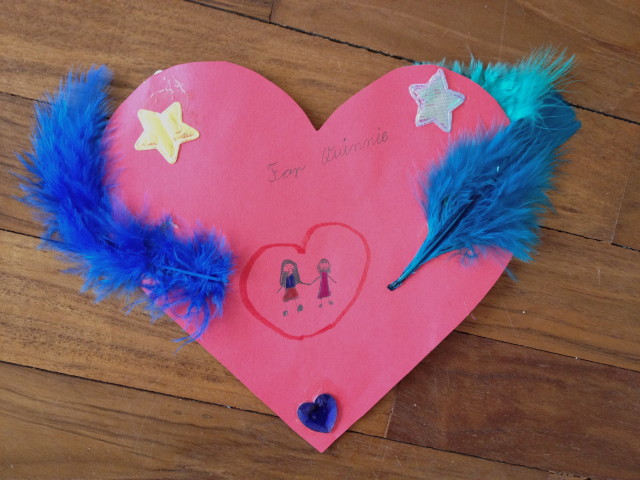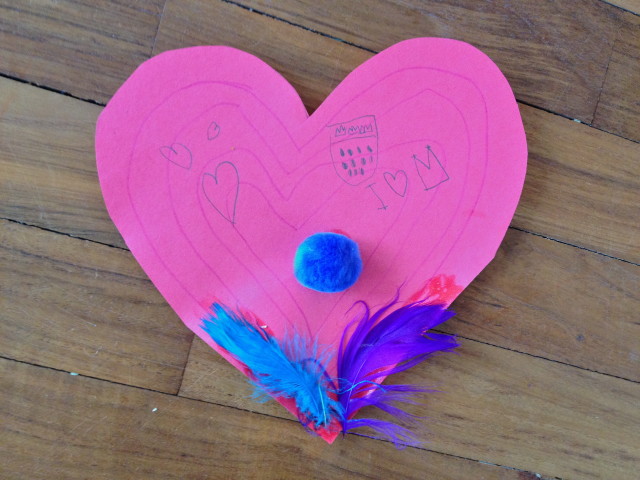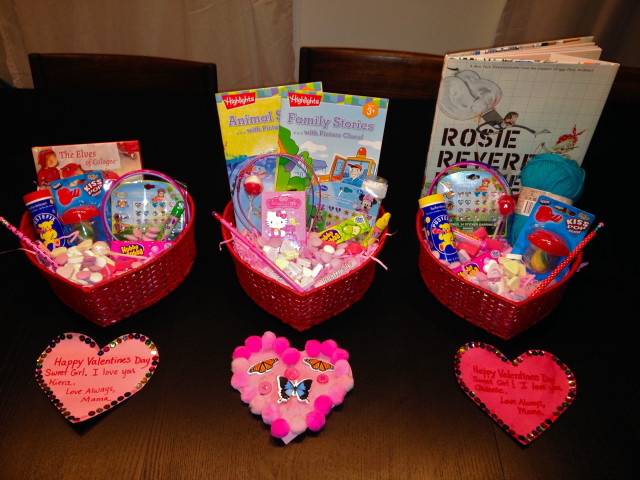 Luckily I had an extra heart basket for Matilda (for their morning Valentine's baskets). They loved them 🙂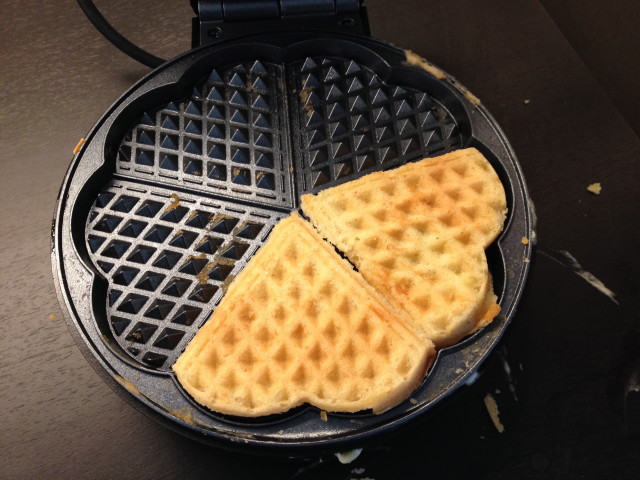 Then we made some heart waffles with the waffle iron that Quinnie got for Christmas.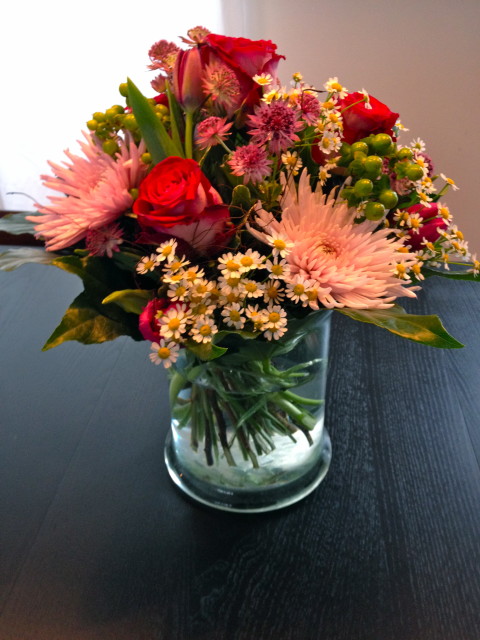 Flowers and heart shaped treat from Simon. He also wrote me a poem (but I'll keep that to myself I think).
I hope you had a wonderful Valentine's Day and got to spend it with someone you love.