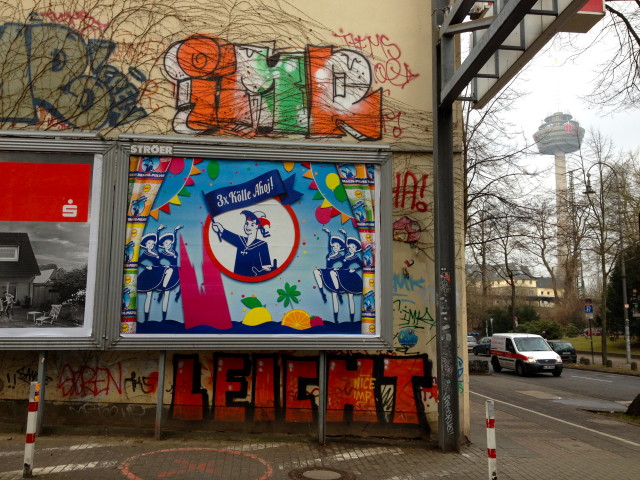 One of the best things about living in Köln is Karneval (though some would say it's the worst thing- lol). People look forward to and prepare for it the whole year. I wrote a detailed post about Karneval in Köln and it's traditions last year. You should read that first before continuing this post (because I'm mostly just posting photos in this one and not explaining much). Here's the other post on Karneval that I did last year.
Köln has it's own Karneval magazine (left) and book of scheduled events (right) for Karneval week (the number of events is mind boggling). I found these at our local grocery store.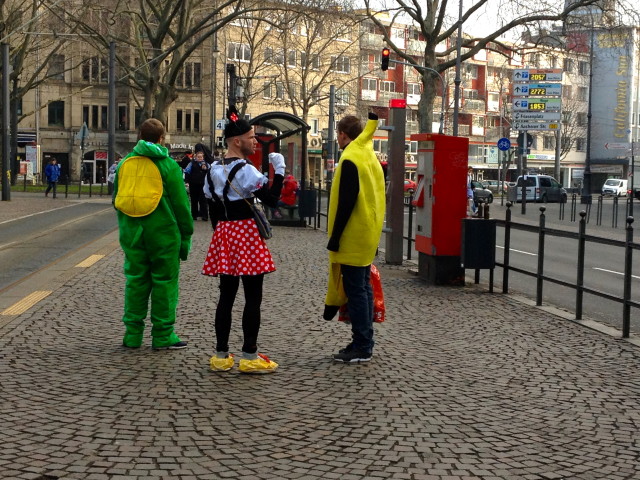 You'll see lots of clowns during Karneval- they're one of it's symbols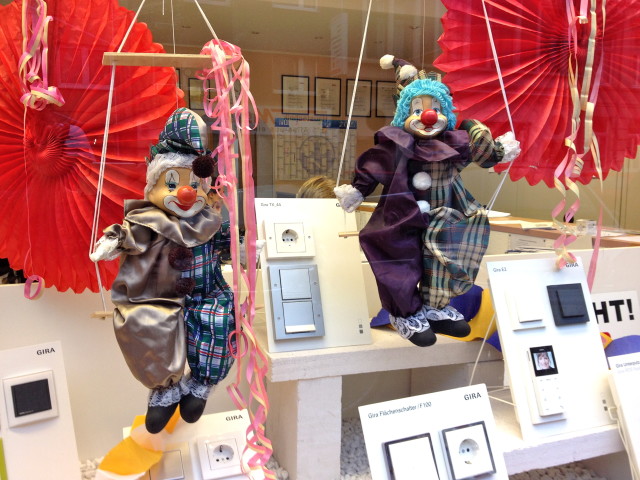 This year Quinnie chose to be a Native American and Kiera wanted to be a butterfly.
They were very happy about the sparkly makeup they got to wear.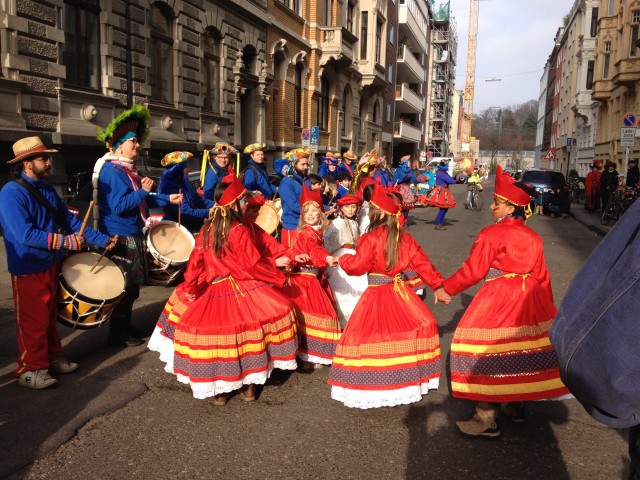 school performance on the street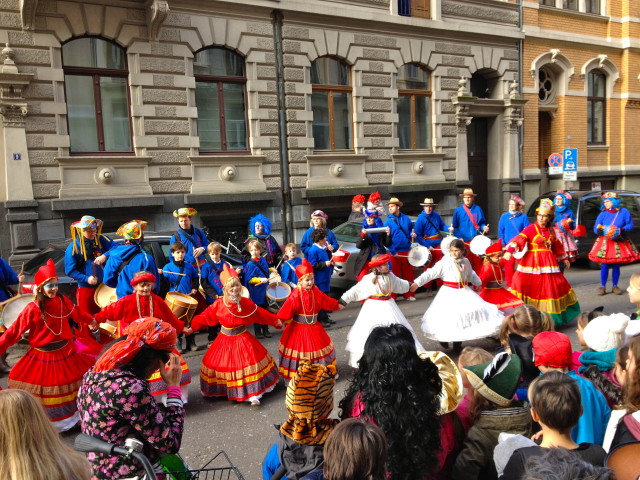 I didn't take as many pics at the parade this year since I did such a detailed post last year (second link at the beginning of this post).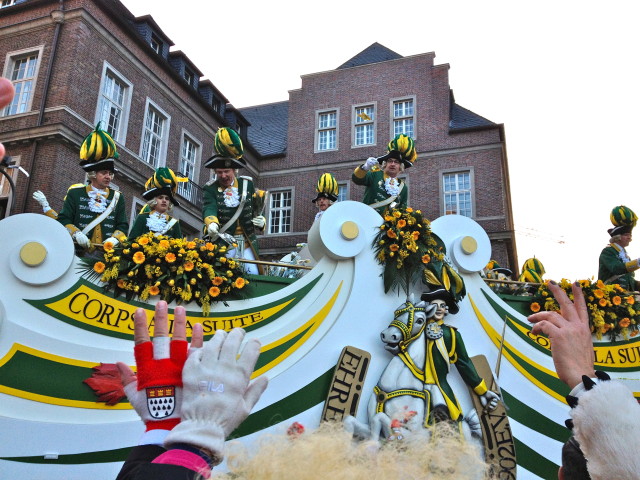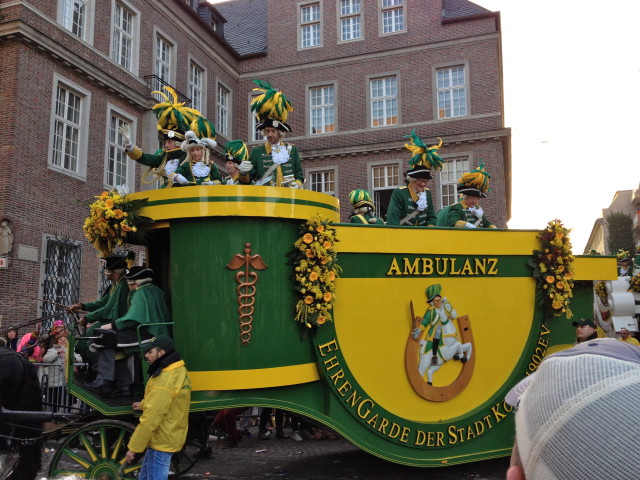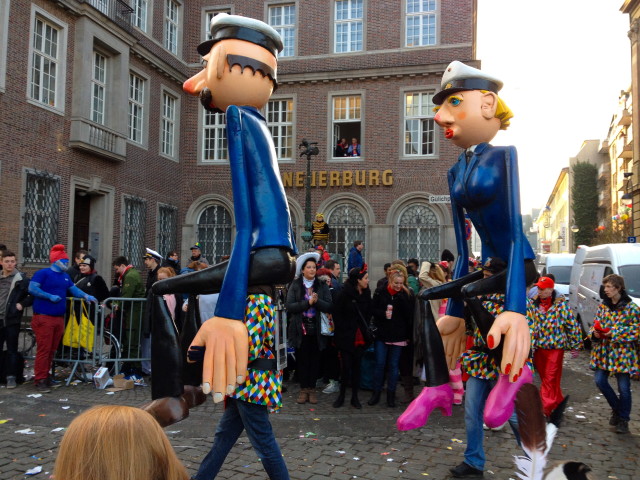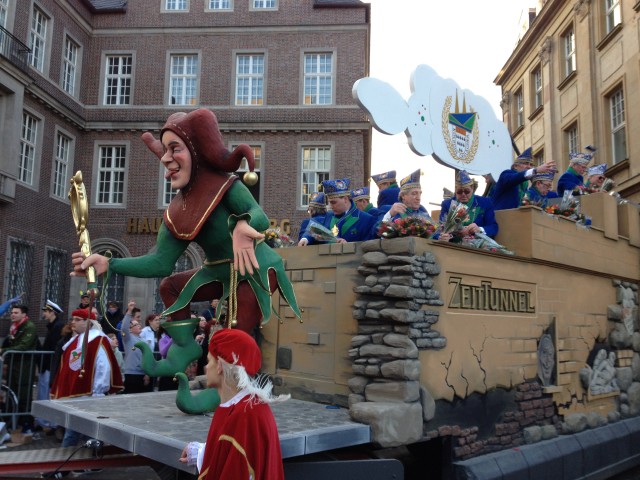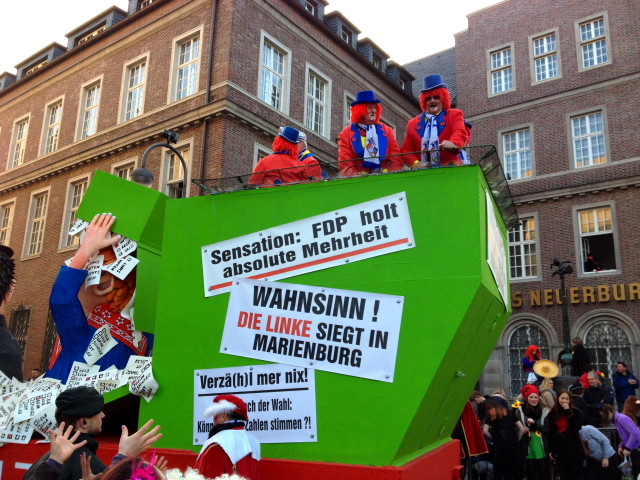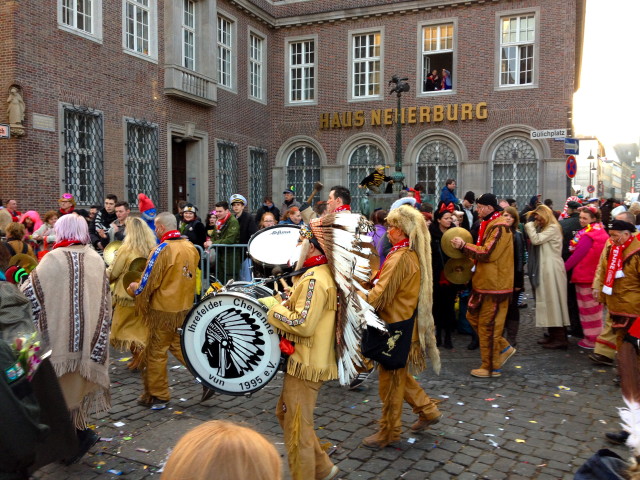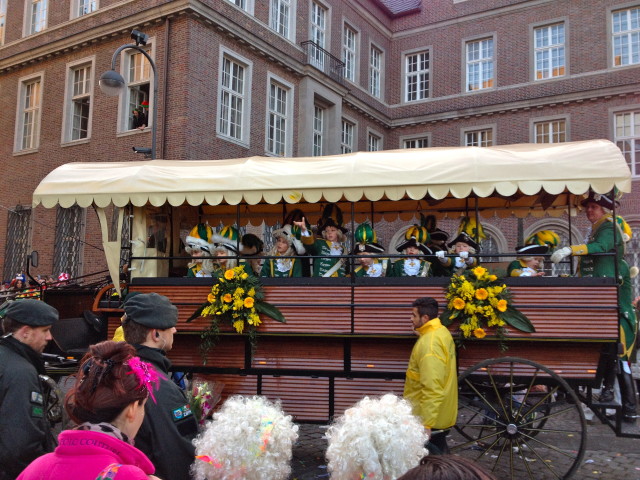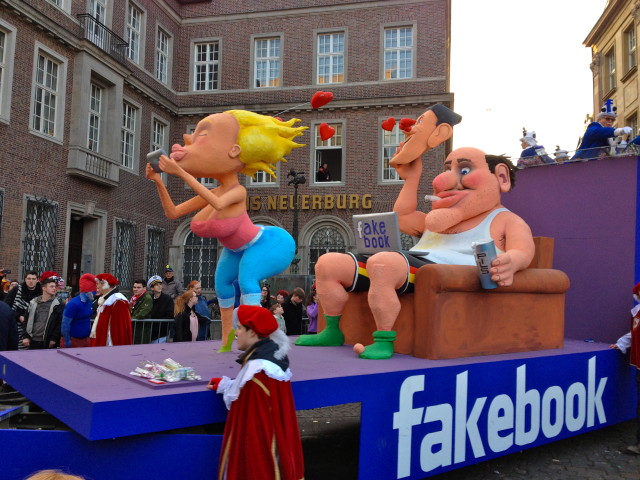 I love the look of awe on Kiera's face as she watches the parade.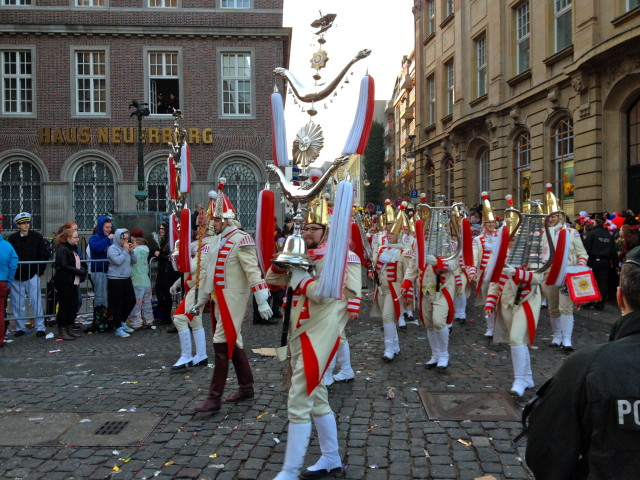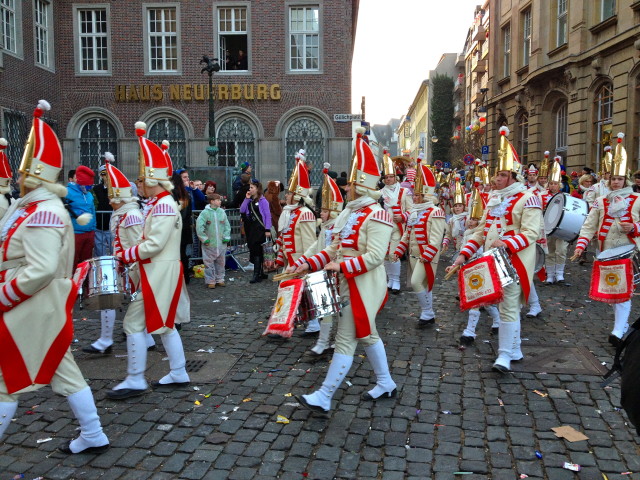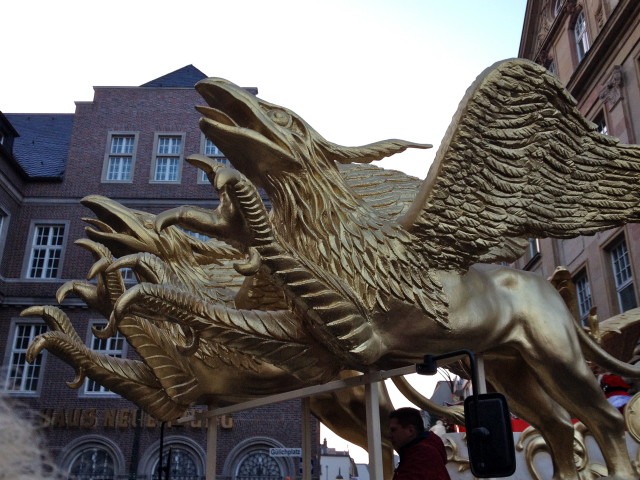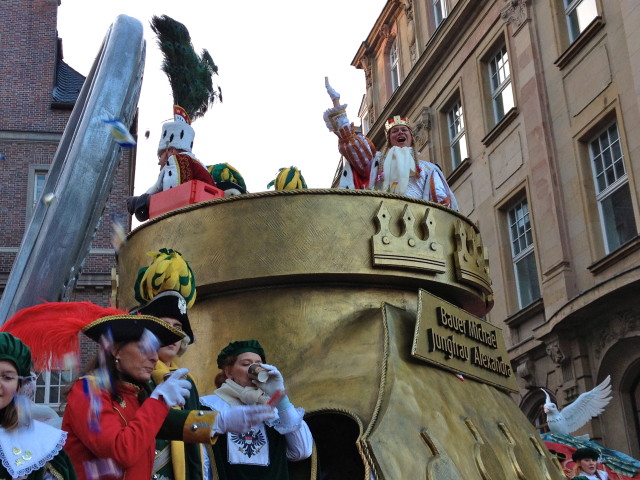 We had a pretty good view of the Dreigestirn (the virgin, the prince and the farmer) this year. They always close out the parade.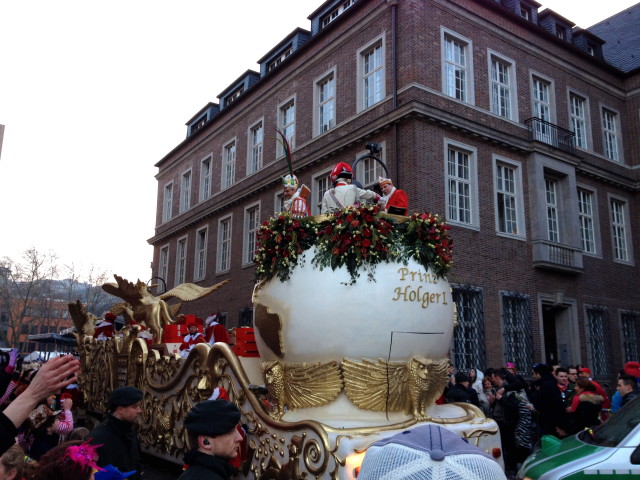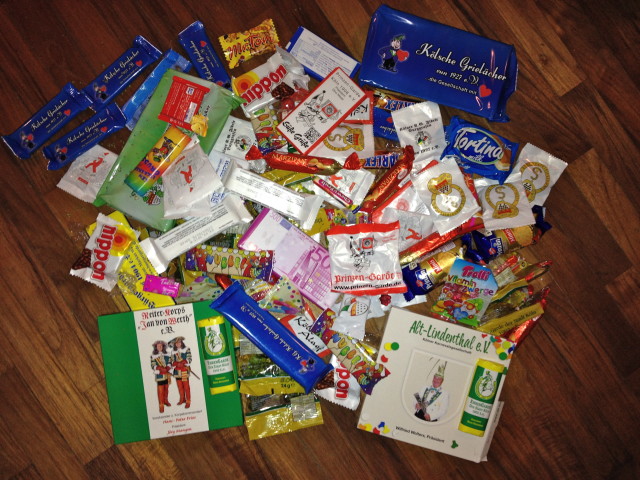 The candy the girls caught at the parade.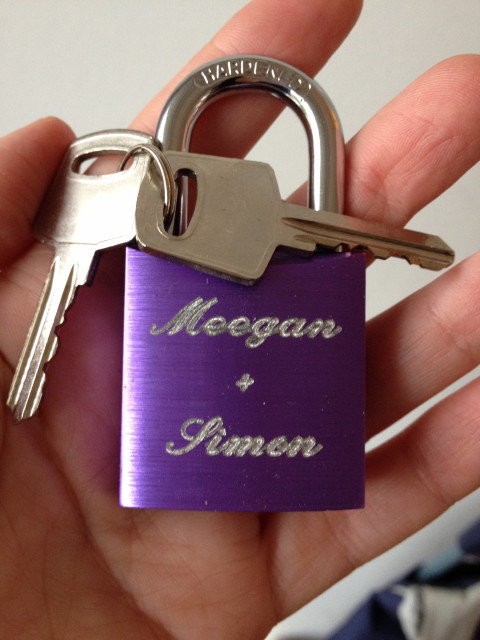 The day of the parade was also our 14 year wedding (or I guess I should say elopement) anniversary. On the way home with the girls Simon got down on one knee and said some very lovely things to me. Right as he knelt down, Kiera started screaming like someone was trying to murder her. Come to find out it was because Simon had knelt on her candy bag. Later, Simon and I were laughing that it was so typical of our life right now- we can't even have a romantic moment to ourselves without one of the girls needing attention. Anyways, when Simon was down on his knee he gave me this love lock engraved with our names on it. Next year on our anniversary we'll hang it on the Hohenzollern Bridge here in Köln.
If you ever have a chance to experience Karneval in Köln, you definitely should!!!