We spent Easter vacation in Italy this year, but before we left we made sure to dye eggs and do an Easter egg hunt with our neighbors Ella and Louis.
You can't buy these plastic, fillable Easter eggs here, so whenever I break them out they're a huge hit with all the kids.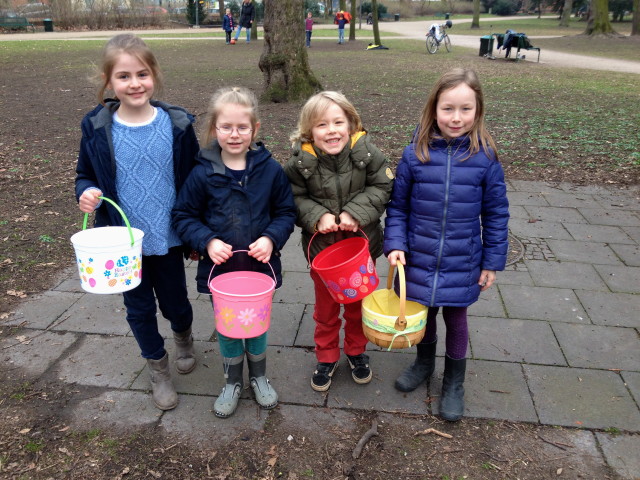 They were so excited for the egg hunt- I could barely get them to stand still long enough for this pic!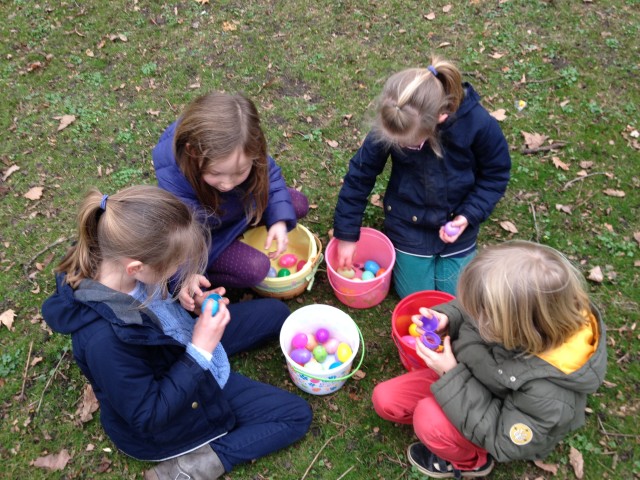 checking out their loot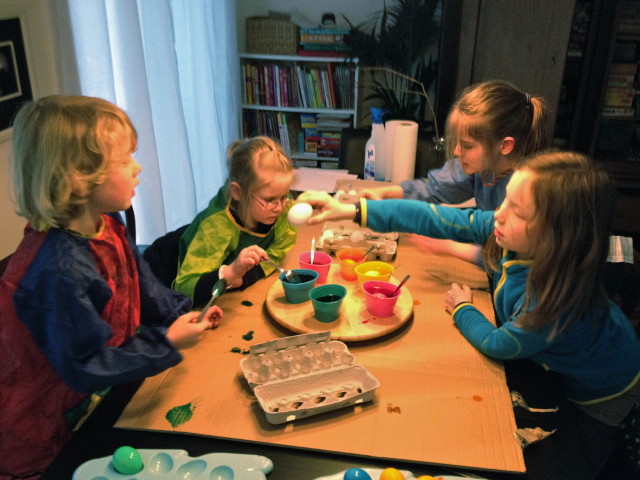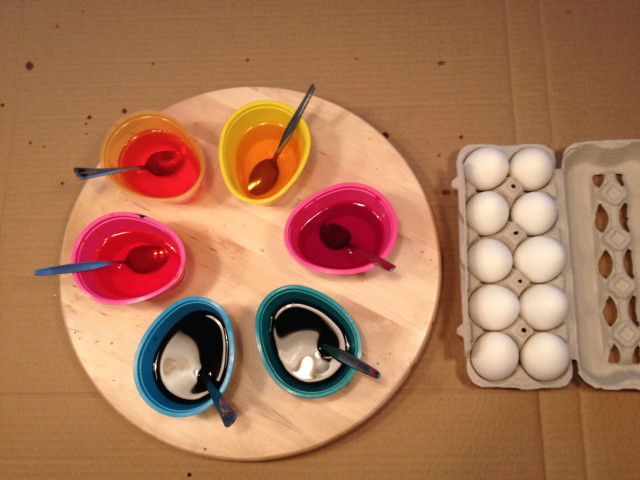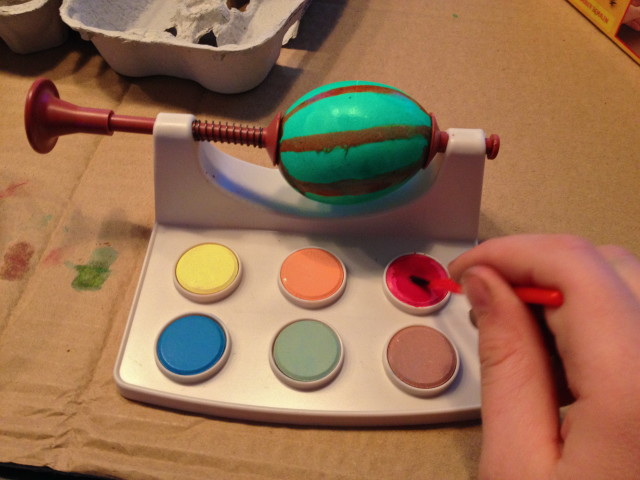 Aren't these egg clamp paint palettes cool? I bought them here at our local grocery store.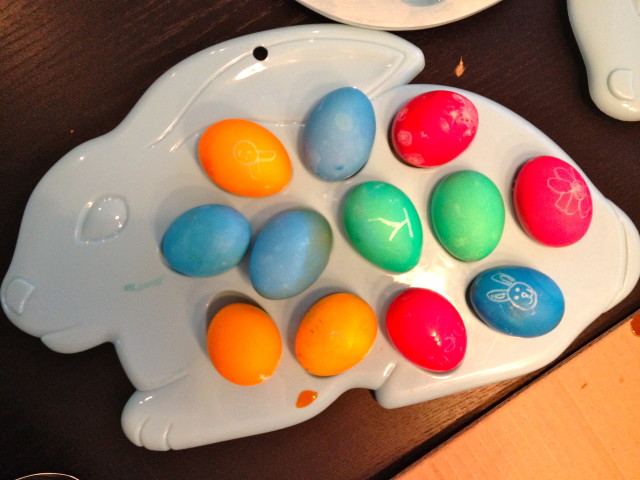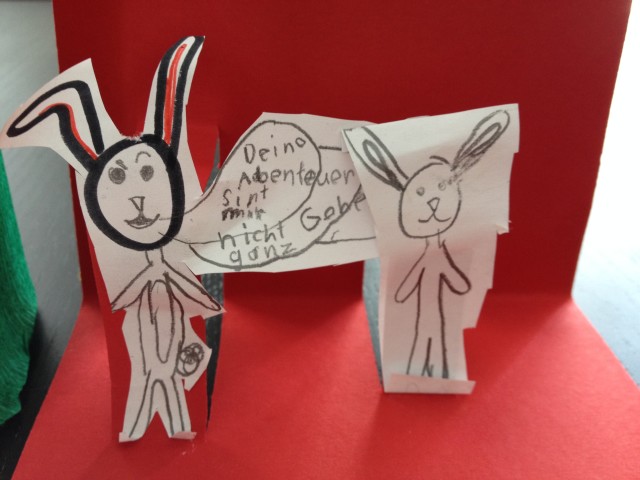 Quinnie made some Easter artwork decorations and cards…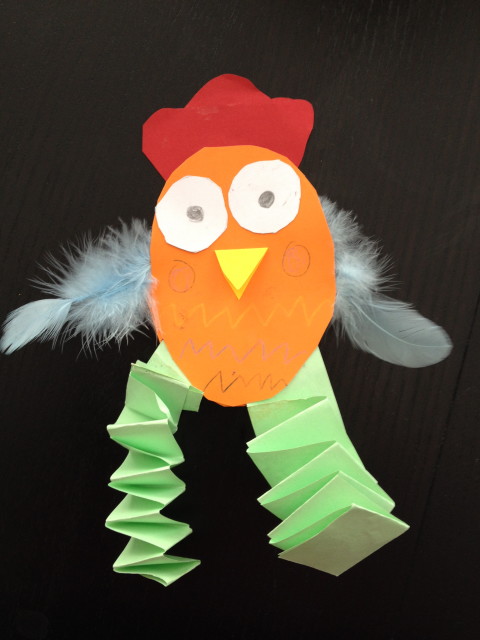 These Kinder Sorpresa (surprise) Maxi chocolate eggs are gigantic (Quinnie's eating one in the pic above). They have a cool toy surprise inside the plastic capsule.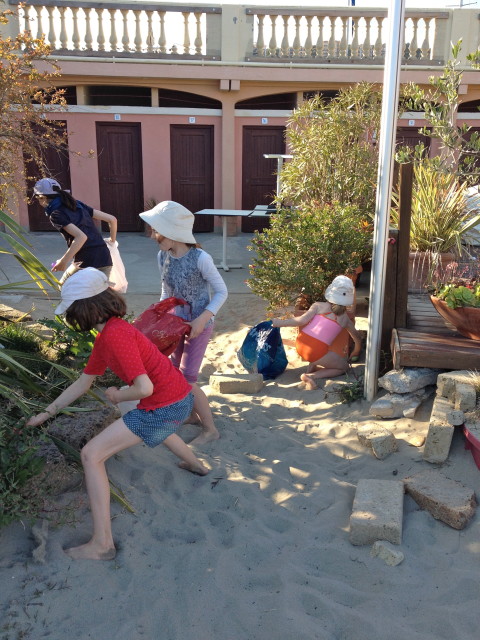 Another Easter egg hunt with friends at the beach in Italy.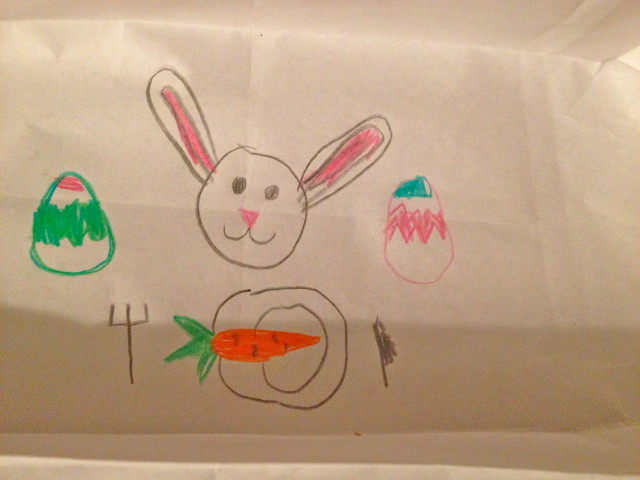 Quinnie made this picture for the Easter Bunny.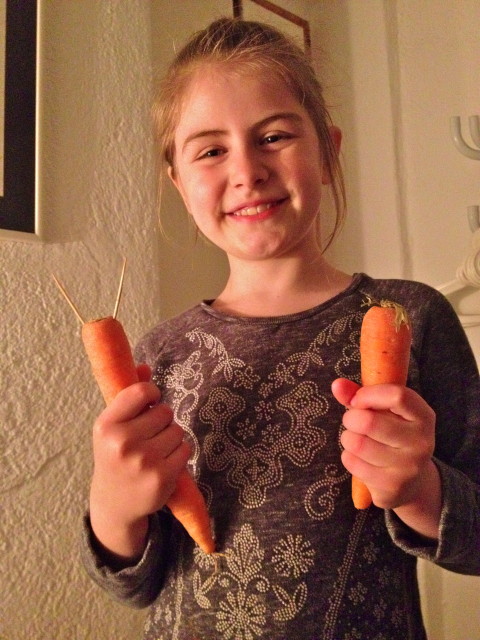 …and left these out for him also!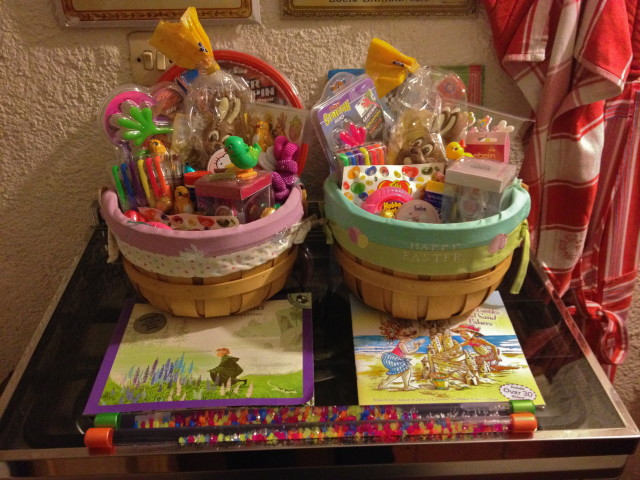 The Easter Bunny found us in Italy (the girls were a bit nervous)!!
When we left Köln, it still looked winter-ish and bleak.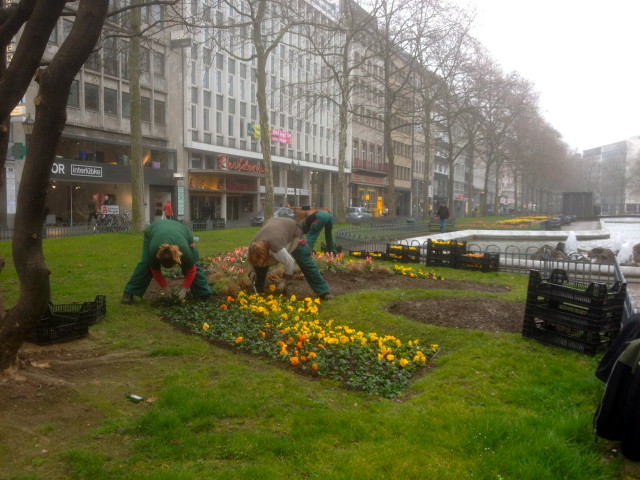 When we got back home two weeks later, Spring had finally arrived!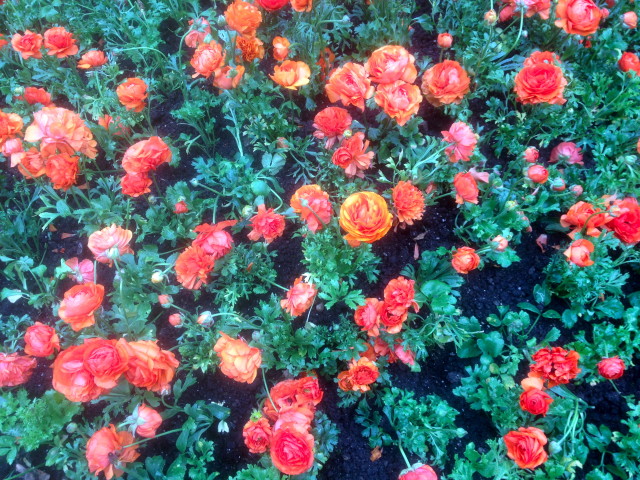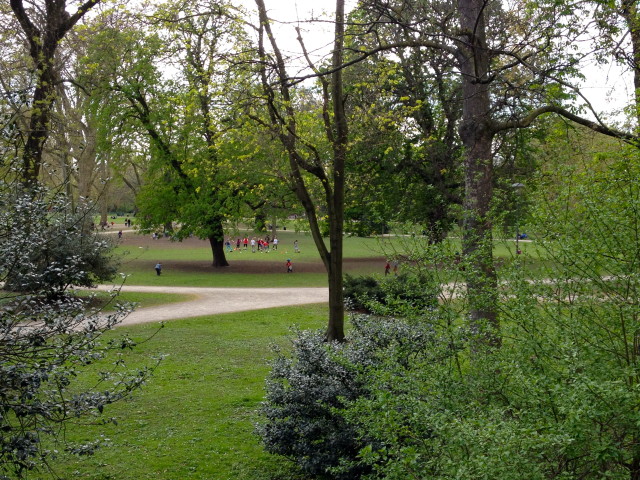 It's so nice to see so much green again!