Oneglia is about a ten minute drive along the coast from us. There's some great shopping there. Opa usually waits until he's in Italy to get his hair cut in Oneglia by this really old barber he's been going to for years. Simon got his hair cut by the same guy this visit.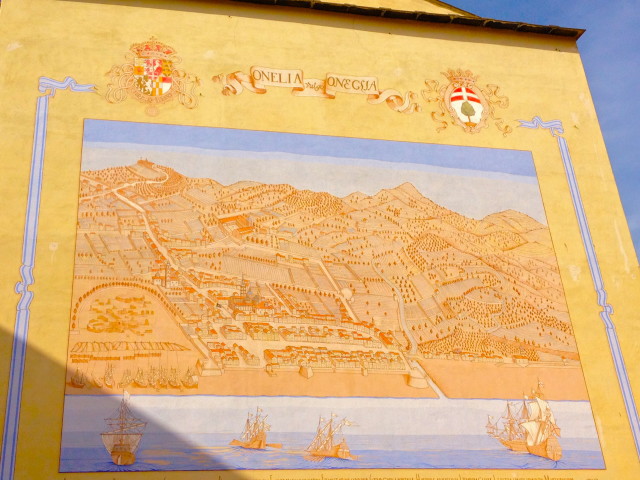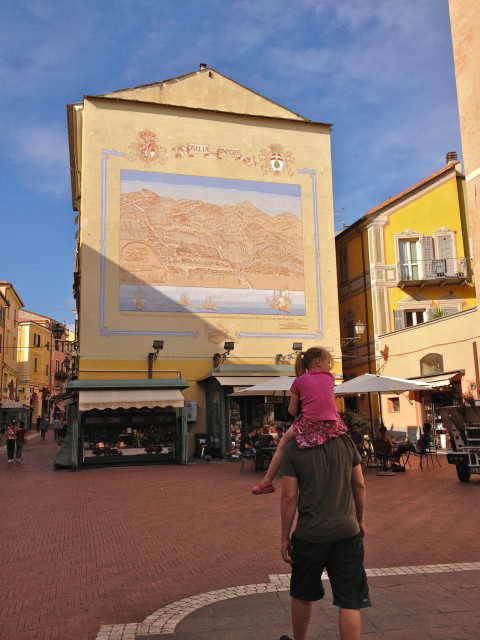 Simon hung out at this town square with the girls (who chased pigeons in front of this church for hours) while I did some exploring and shopping.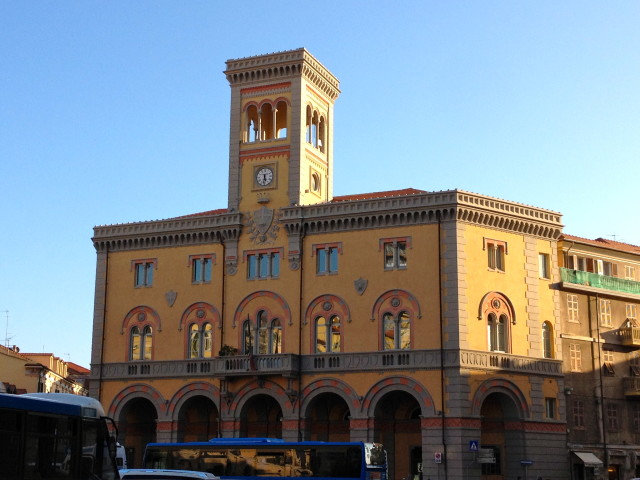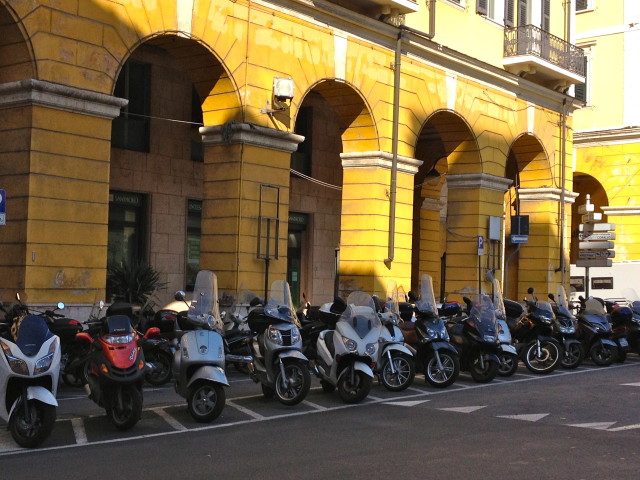 I can't believe I didn't take more pics of the thousands of motorcycles that were everywhere. The weather here is so nice that this is a major mode of transport. (Also because of the narrow streets and lack of parking spots- motorcycles are just easier).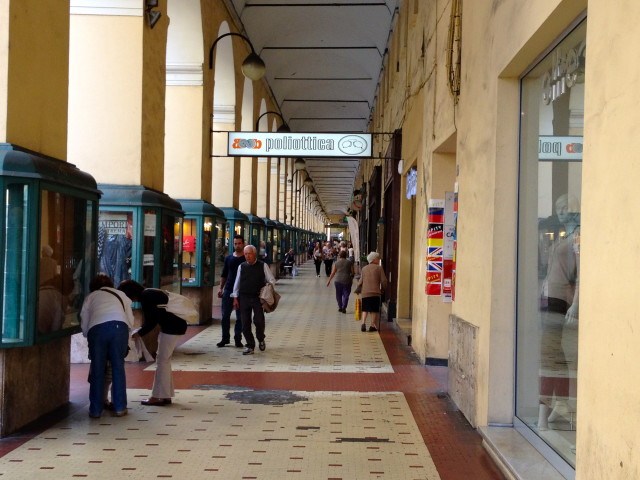 one of the many shopping halls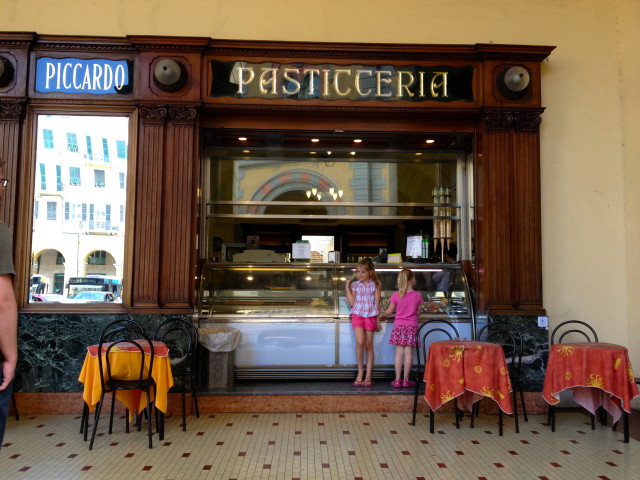 We bought some gelato here while Papa got his haircut.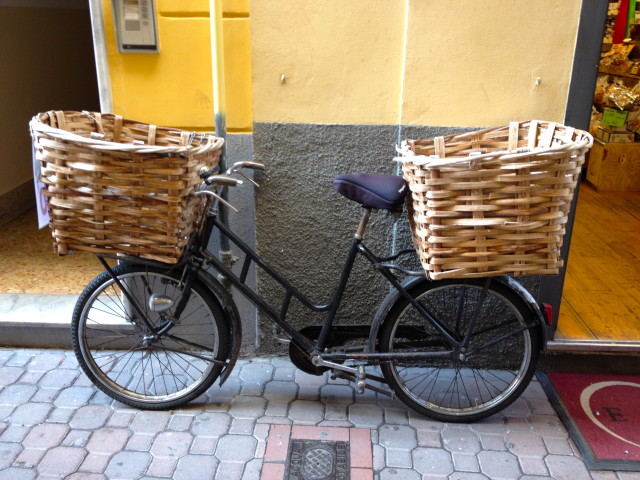 Another alter for Mary. / We found a little carnival play area down the street. The girls loved the trampoline.
Kiera also wanted to try the Merry-Go-Round. I had to get video of her saying it- too cute!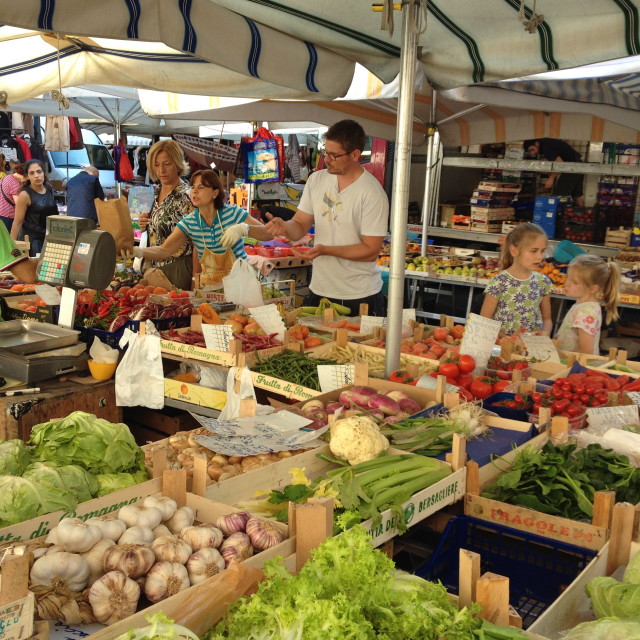 We checked out the weekly outdoor market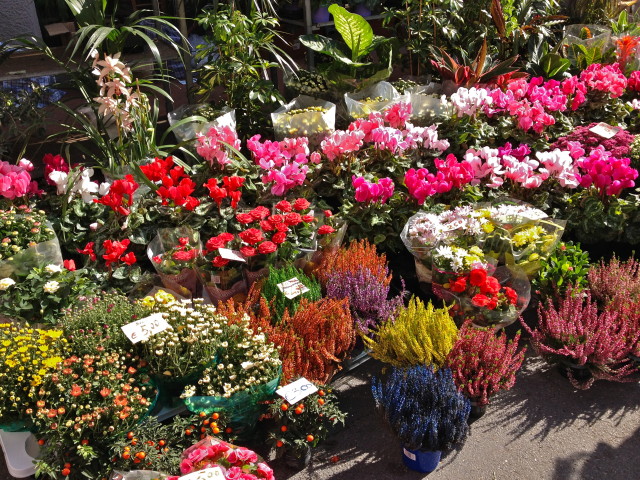 Every time we go to the Oneglia boardwalk Simon likes to mention that a scene from The Bourne Identity was filmed here (when they let Bourne off the boat at the beginning of the movie he gets off right here -pic below). It looks a bit different now that it isn't an industrial harbor anymore.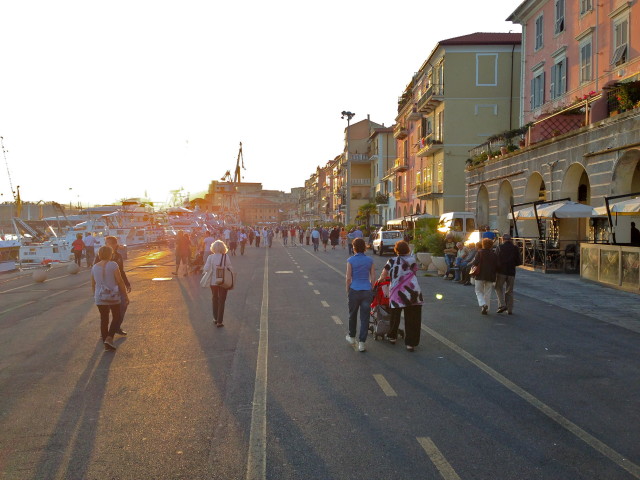 While we were eating at one of the waterfront restaurants we got suckered into buying some jewelry for the girls from a street peddler.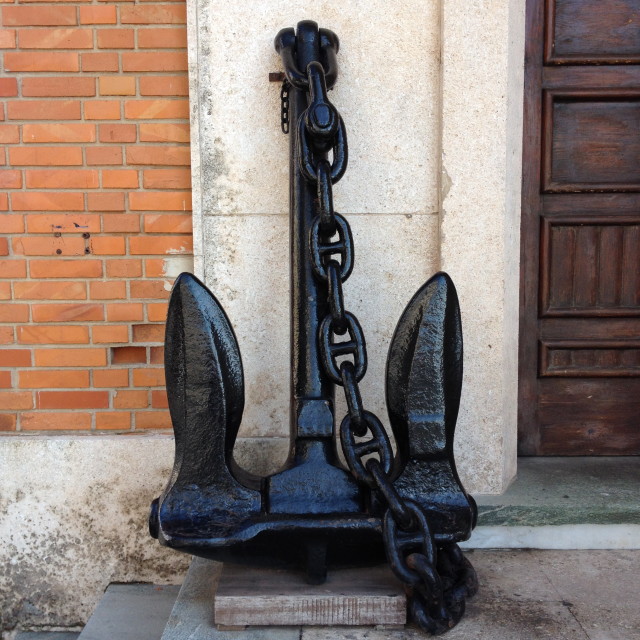 More info about Oneglia…