We almost always make sure to visit Menton (called "the pearl of France") whenever we're at Oma and Opa's place. It's only a 40 minute drive from their home in Italy. Simon usually takes the girls to the beach while I do some shopping and exploring.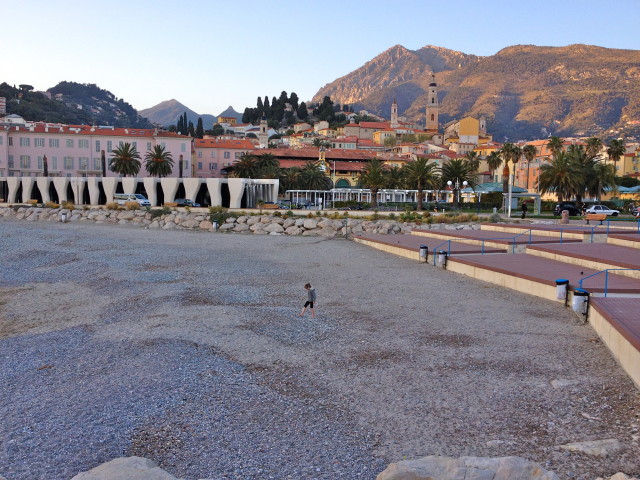 Quinnie on the beach. The town square/ shopping area is behind her.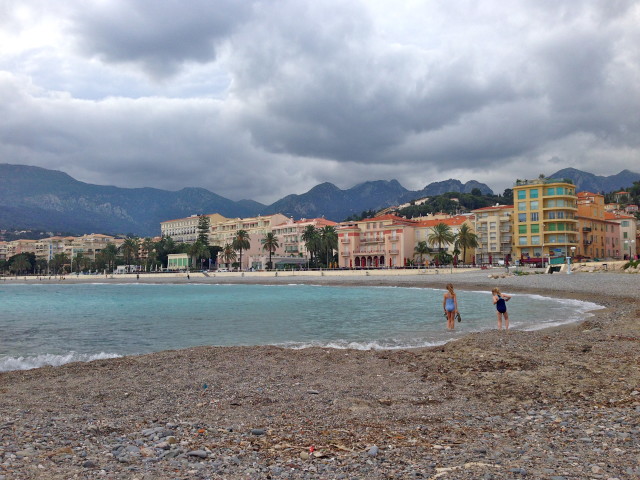 The girls wading in the water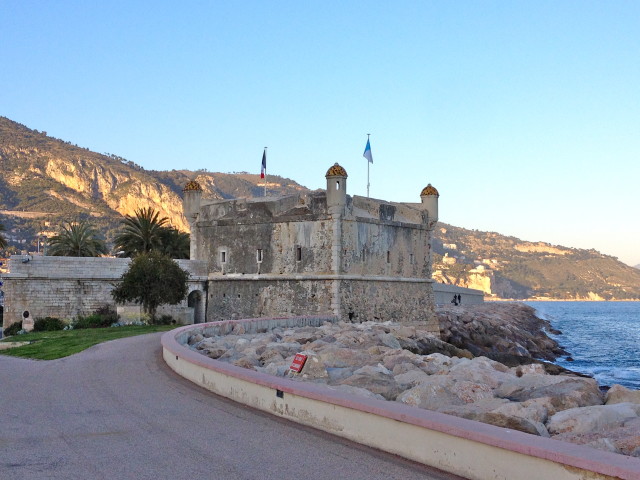 The Bastion Museum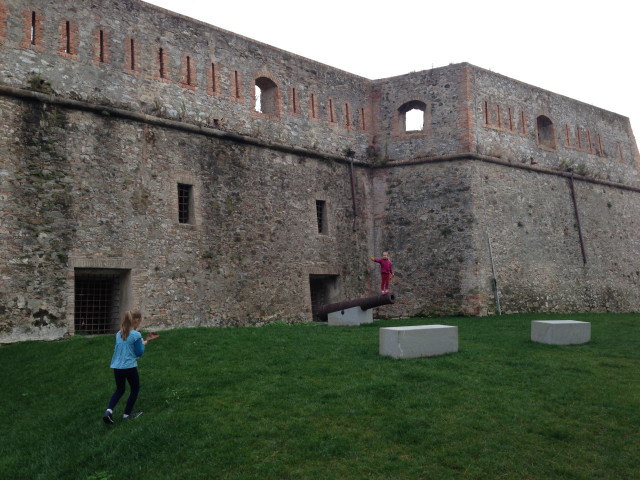 checking out the canon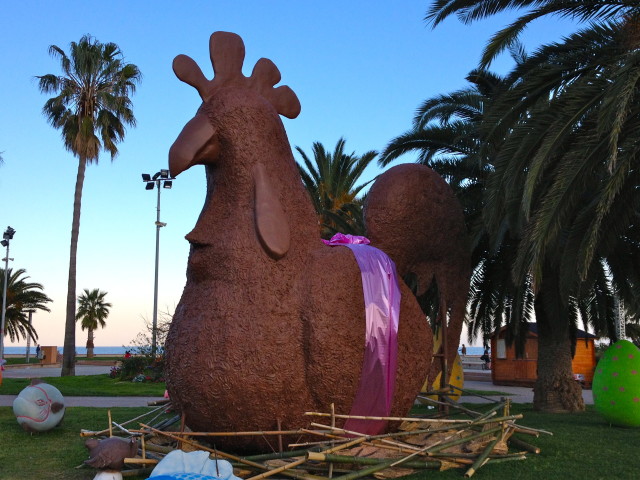 GIGANTIC "chocolate" chicken (at Easter time)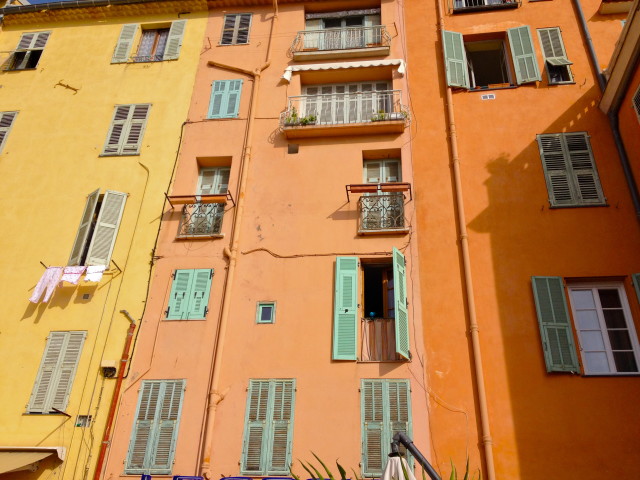 You can tell Menton is close to Italy from the architecture (it once belonged to Italy as well as Monaco).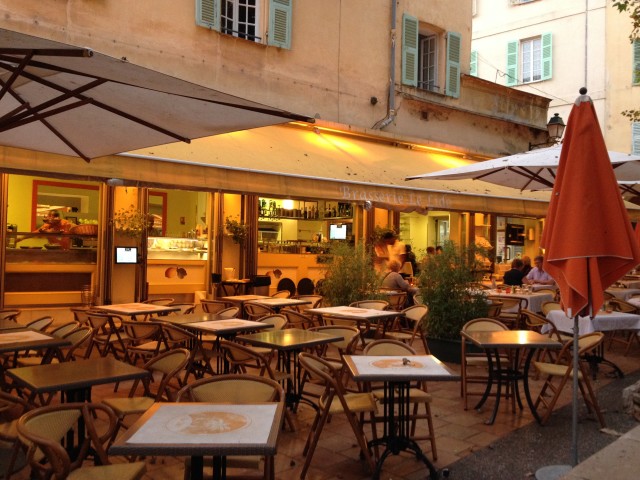 They have some great cafés in the town square.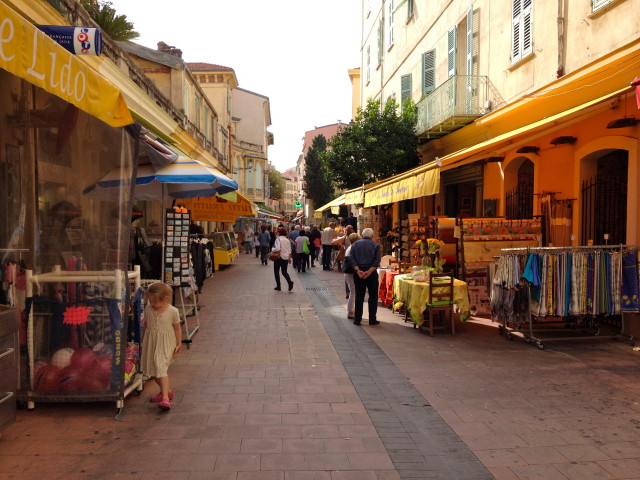 Menton is known for growing amazing lemons. It's the town's symbol. They have a big Lemon Festival every February. You'll see lemon products everywhere. I love this shopping street (above).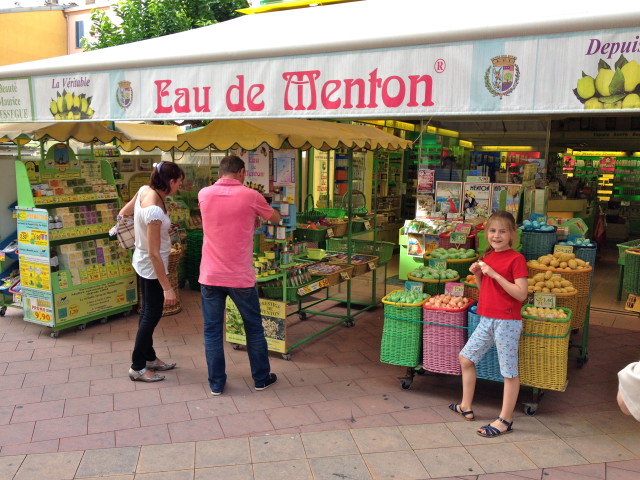 The girls each picked out their first perfume here.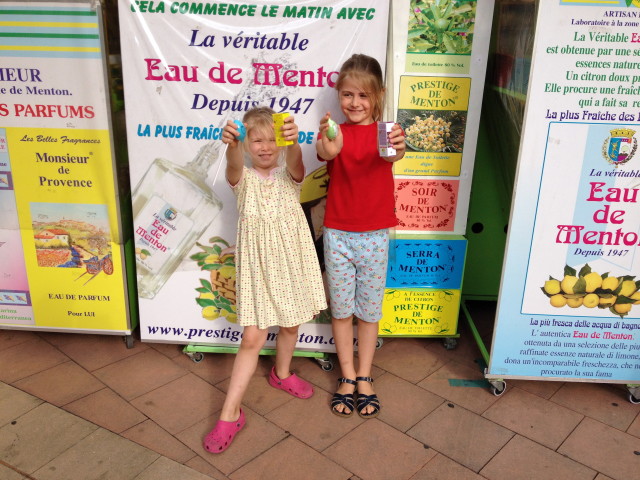 Proudly showing off their new perfumes and soaps. We have since learned that Kiera is obsessed with spraying perfume. To the point of making everybody in the house gag. We've had to create some "perfume rules".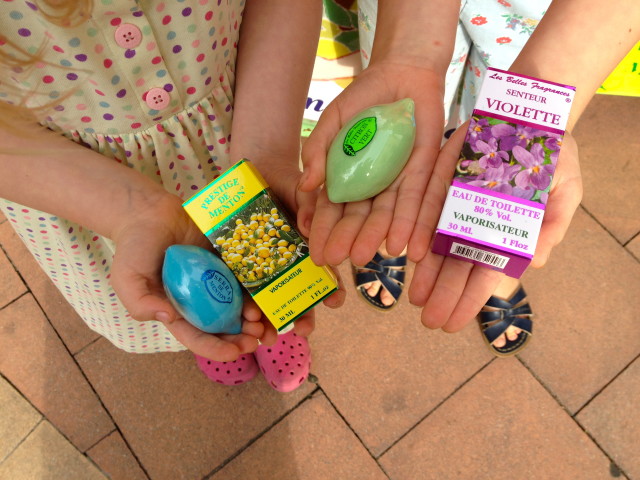 soaps everywhere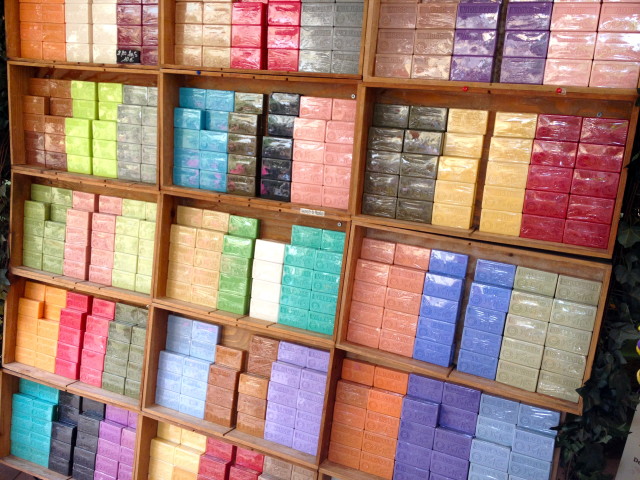 I stocked up on some of these for gifts. They sell them in every scent you could imagine.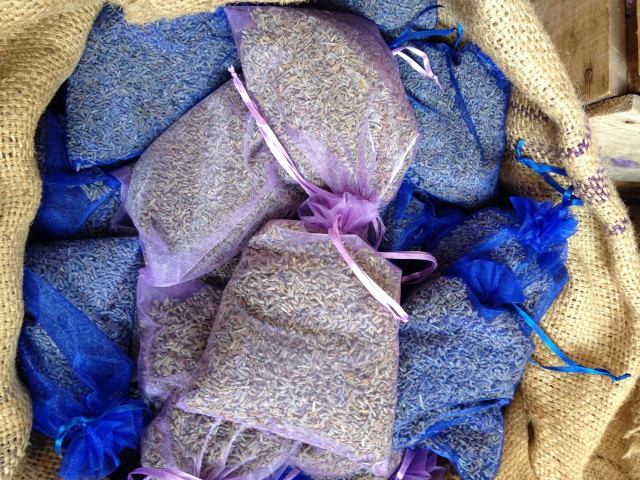 lavender sachets are popular here
more lavender sachets / fruit shaped candles
famous Menton fabric (for tablecloths, place mats, napkins, bread baskets).
Menton fabric lavender sachets / cute kid clothes
These market/ beach bags are popular here.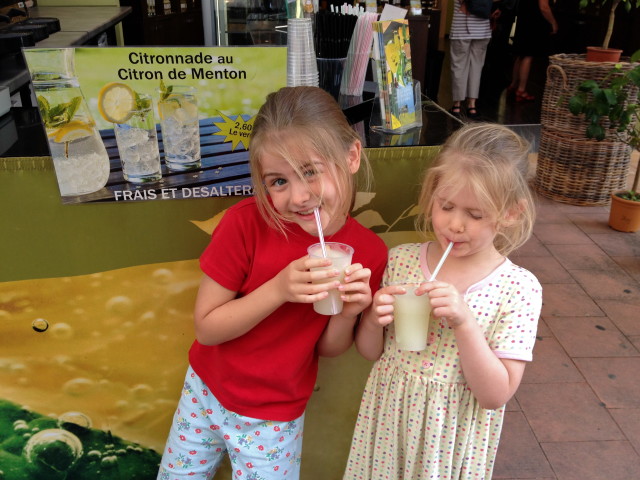 Simon and they girls are obsessed with these Menton lemon frozen drinks.
Meringues! / Menton honey
We were all craving a burger after eating Italian food for two weeks (though amazing!). I have to mention that the McDonald's in Menton is the best tasting McDonald's we've ever been to. It was also pretty high tech- you order for yourself on these screens (above left). /  I also had to get a pic of these self cleaning toilets that are everywhere here (I think they cost 50 cents- 1 euro to use).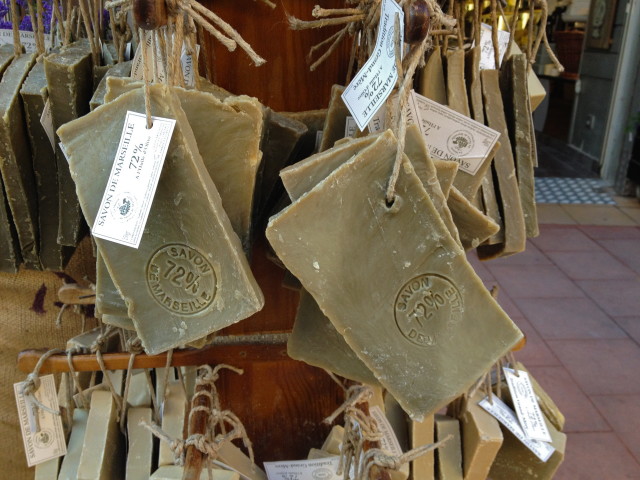 more soap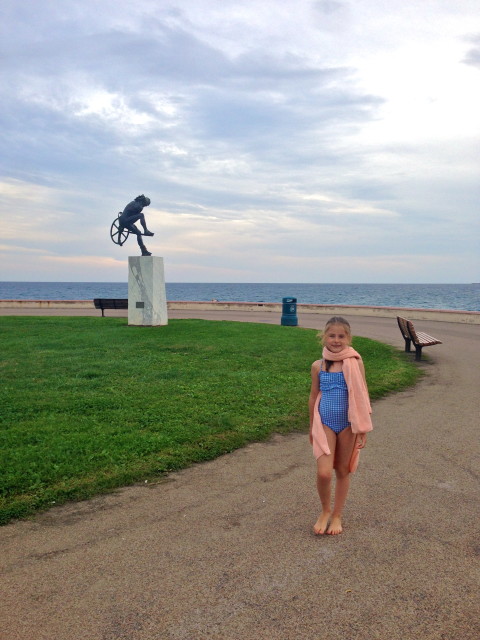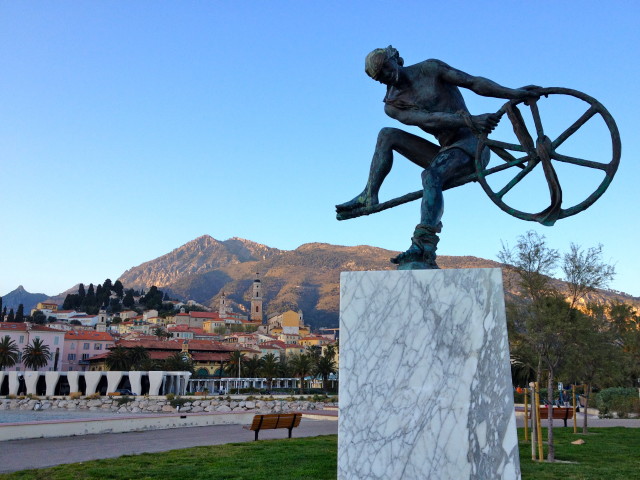 Here's some more info on Menton…
See you next time Menton!