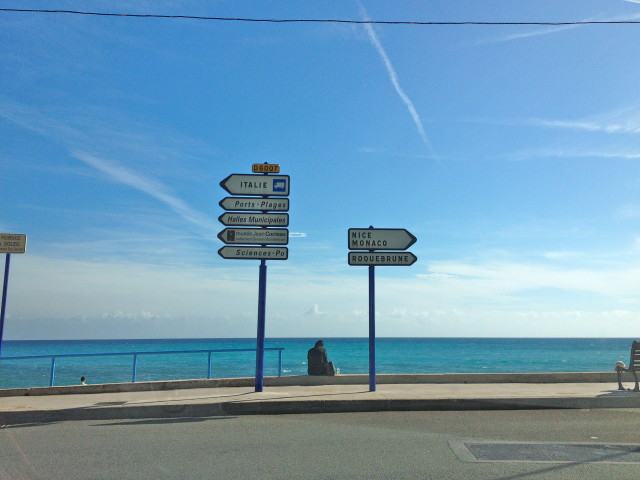 One of our favorite things to do while visiting the Riviera is to walk along the Mediterranean Sea. One of the most beautiful spots to do this is the Cap Martin. I've never seen anything like it. The rocks and reef make you feel like you're on another planet…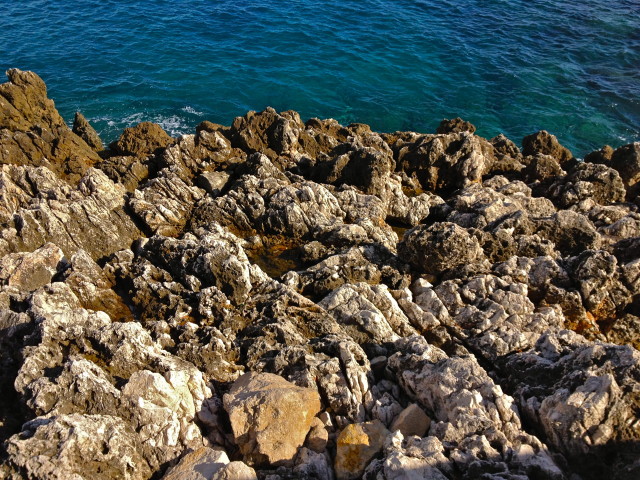 The walk we take is about a mile and a half long- and the views are breathtaking.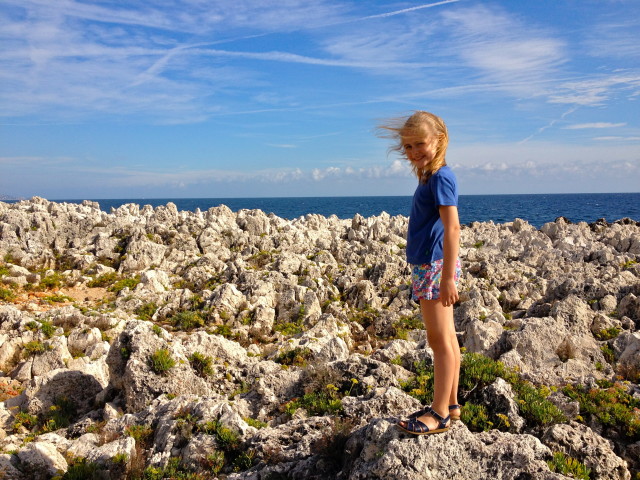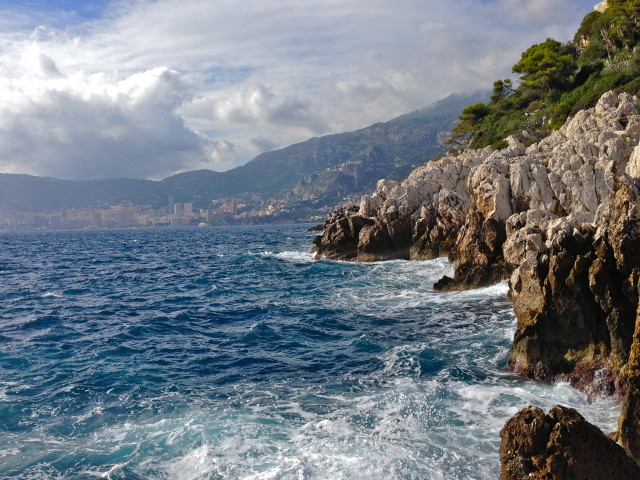 lots of different stairs and paths out to lookout points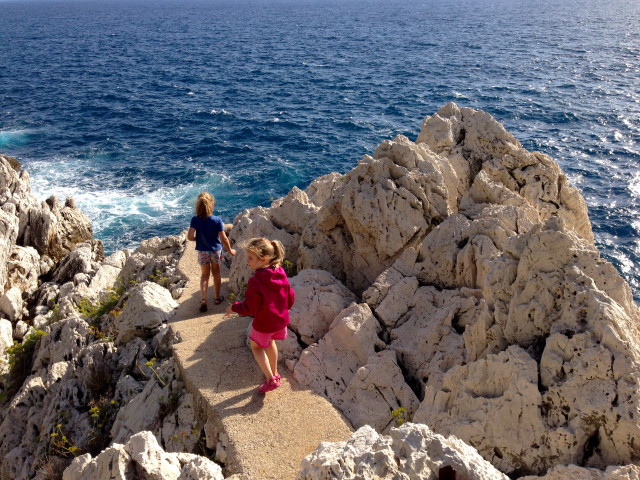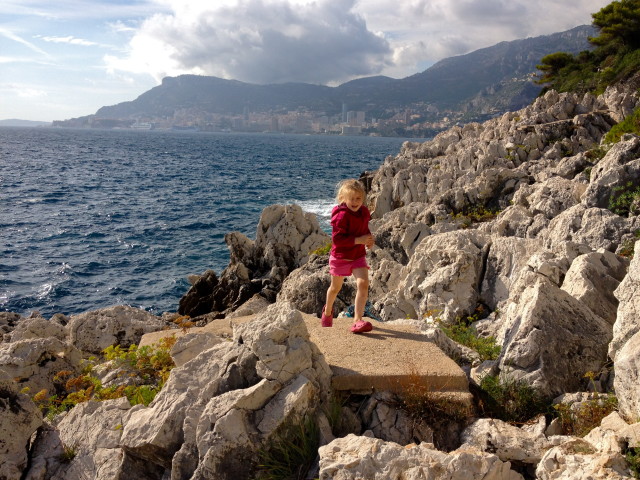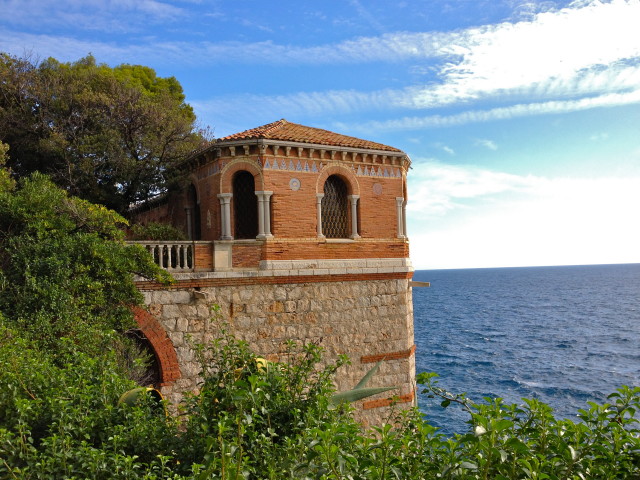 In the middle of the walk there's this beautiful building that overhangs the sea. Simon thinks it's one of the patios or garden sheds of the mansion across the way.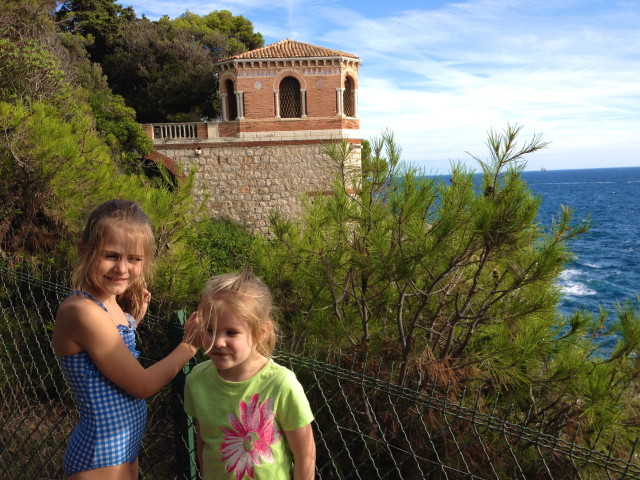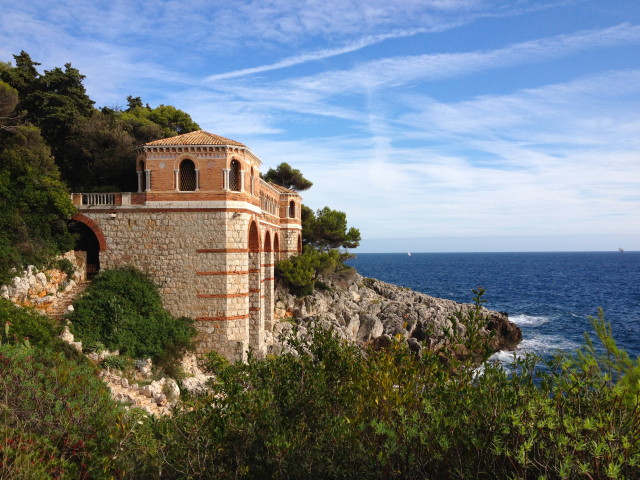 beautiful winding path / the girls will never pass up a climbing opportunity…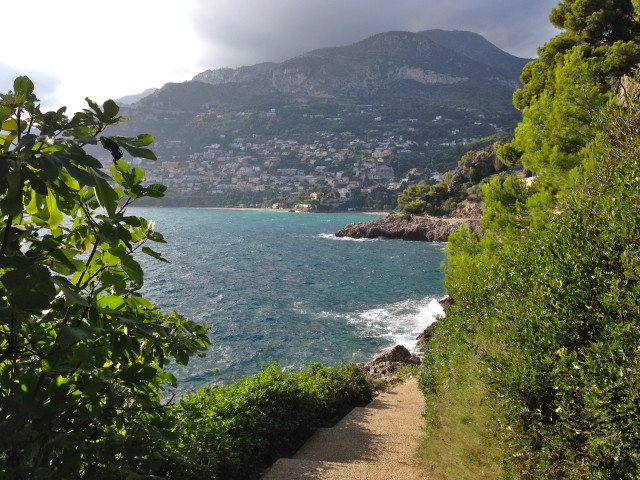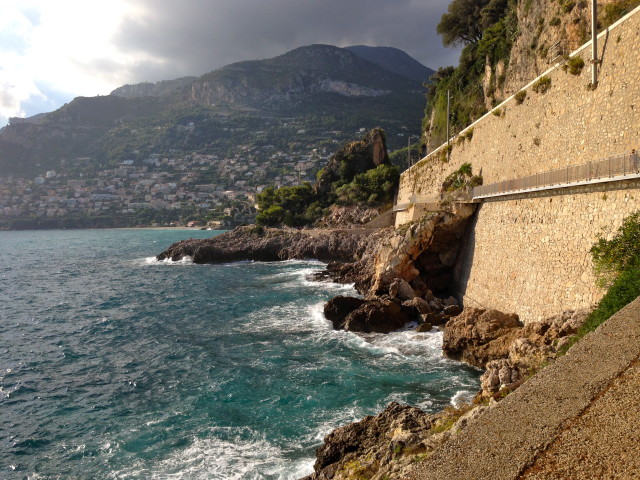 See that walkway attached to the wall on the right? You can't tell from the photo, but that was really high up and pretty narrow. A little scary!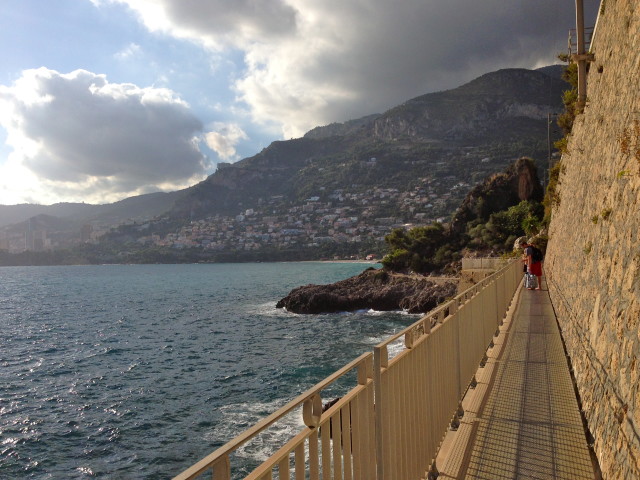 see what I mean?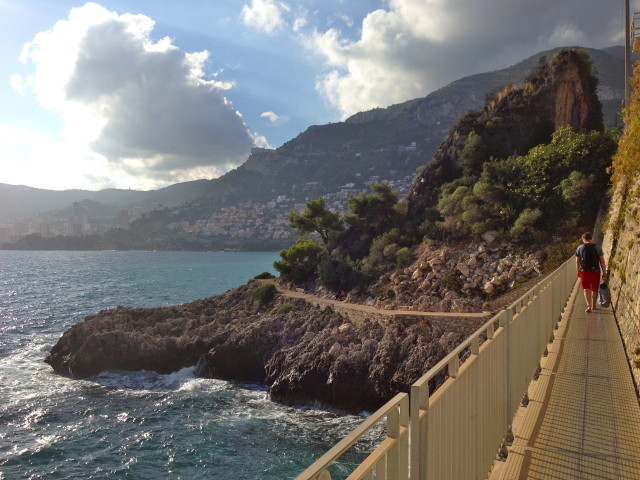 worth it to get to the rest of the walk though!
In the left background you can see the path we were on. It ended up at this beach. Pretty rocky but the girls still loved it. Simon was Super Papa and ran the whole way back to get the car and pick us girls up (we were beat!).
While we waited for him, this is what the girls were busy doing…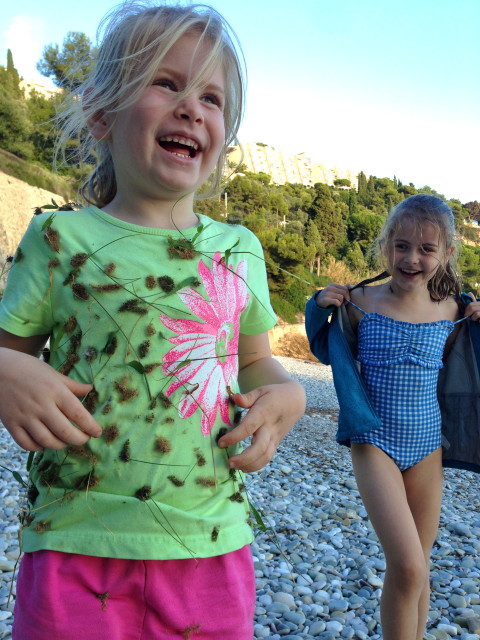 Sticking burs all over Kiera's shirt.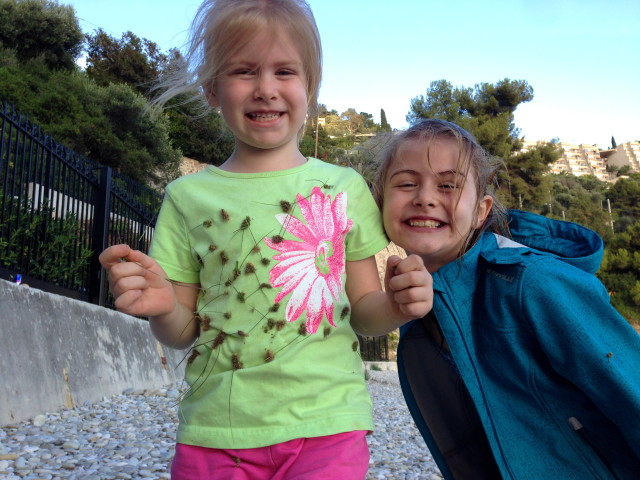 They think they're so hilarious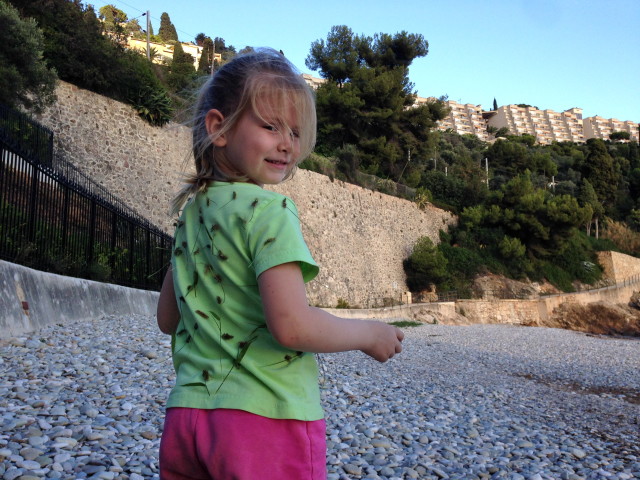 We tried to salvage the shirt- to no avail. I've never seen such sticky burs! Oh well.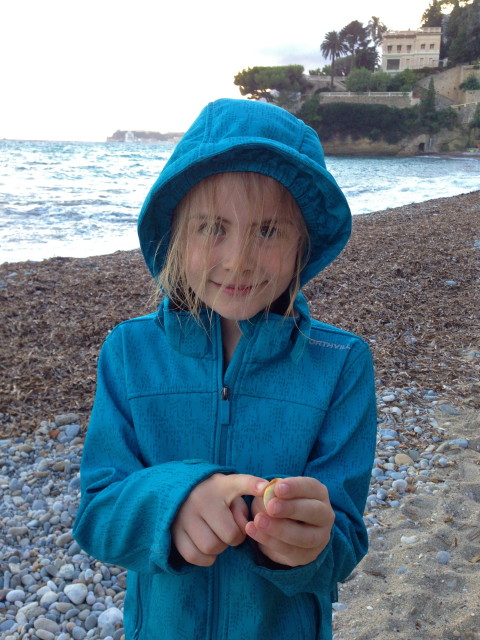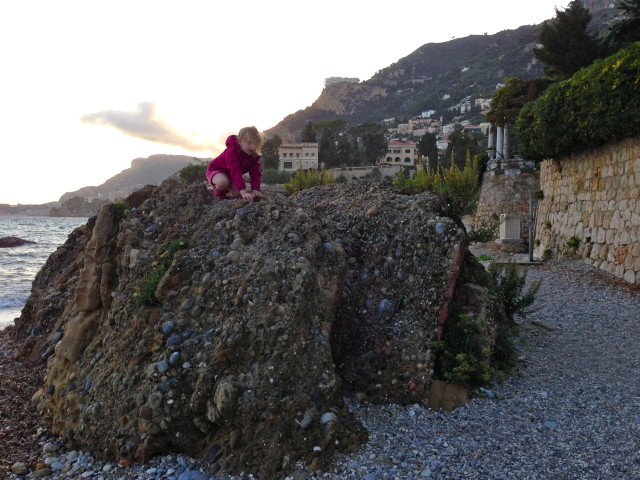 I have a feeling our family will be doing this hike for years to come 🙂
Here's more info on Roquebrune-Cap-Martin…