The Binnenhof is a Gothic castle/ complex of buildings in the city center of Den Haag. It was built in the 13th century, and is the oldest House of Parliament that's still in use in the world (from Wikipedia link above).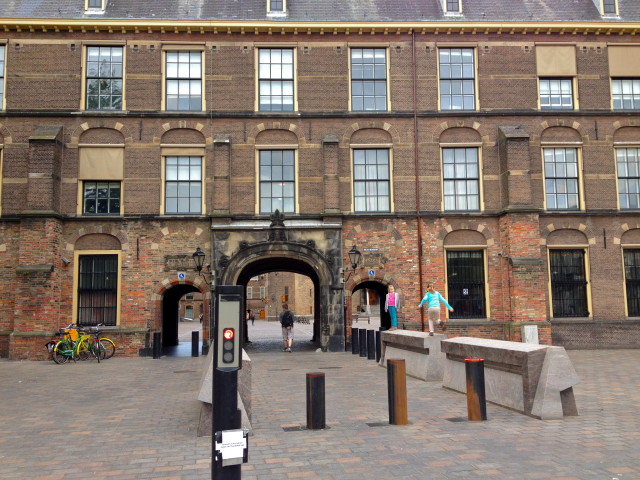 entrance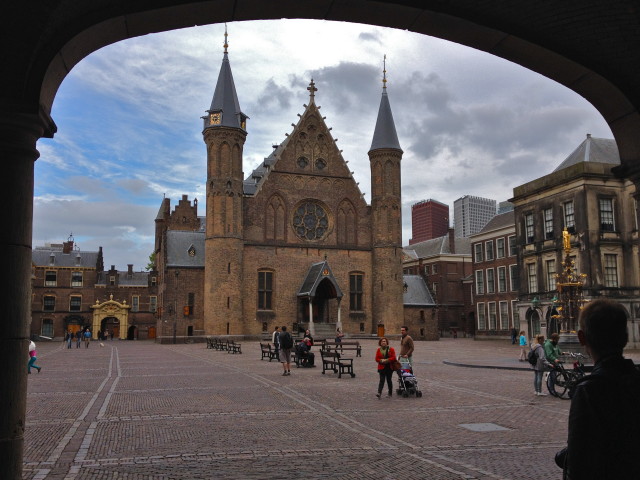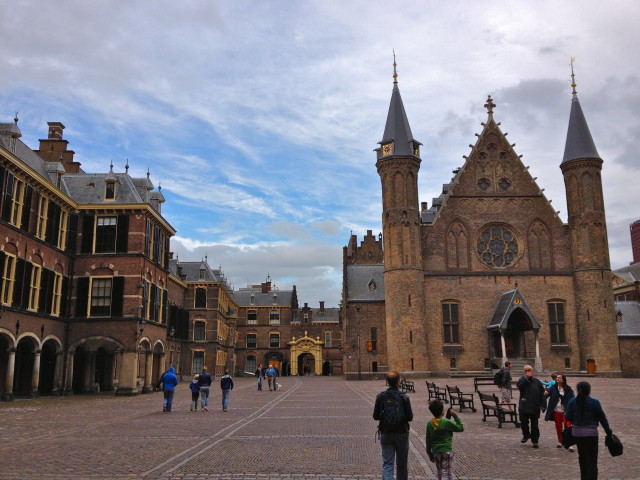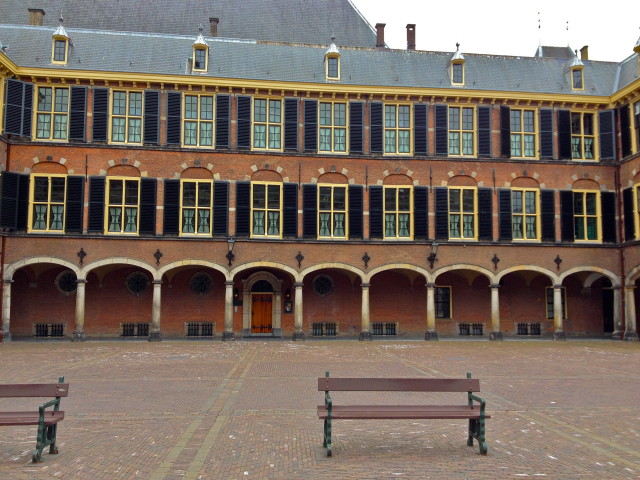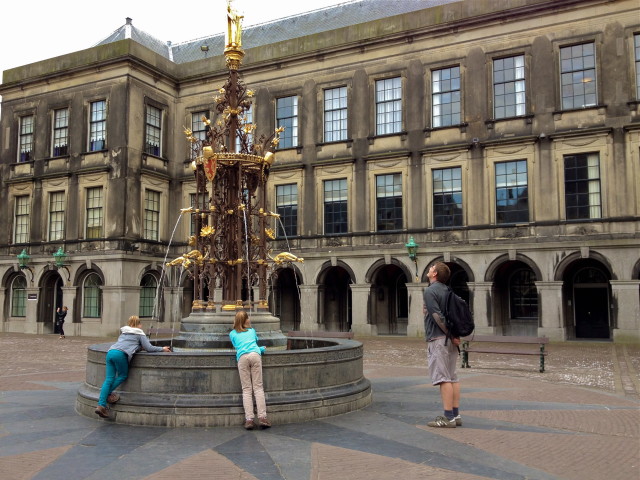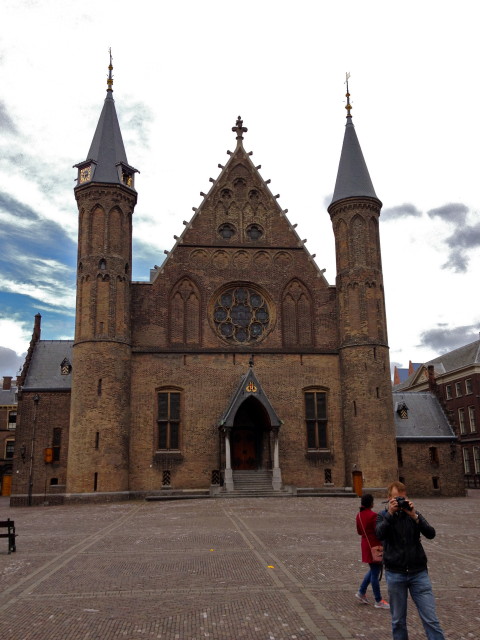 The Ridderzaal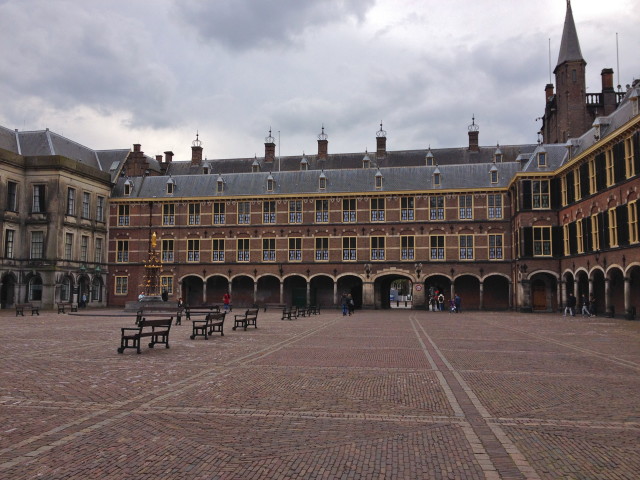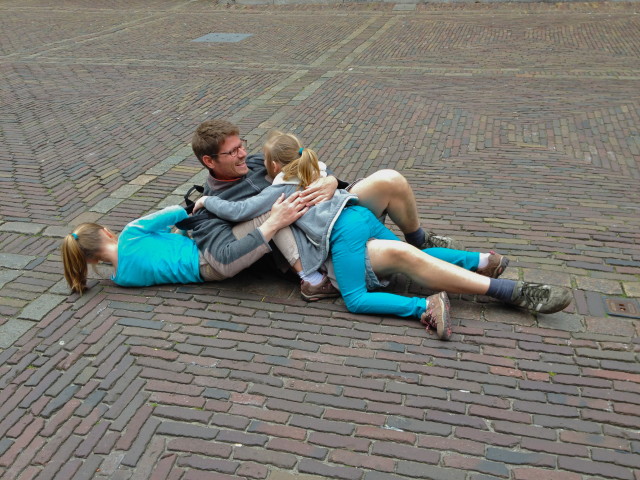 Simon bent down to tie his shoe and the girls tackled him!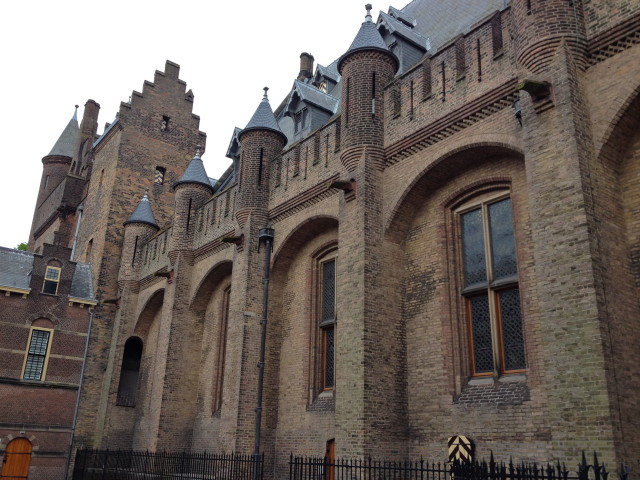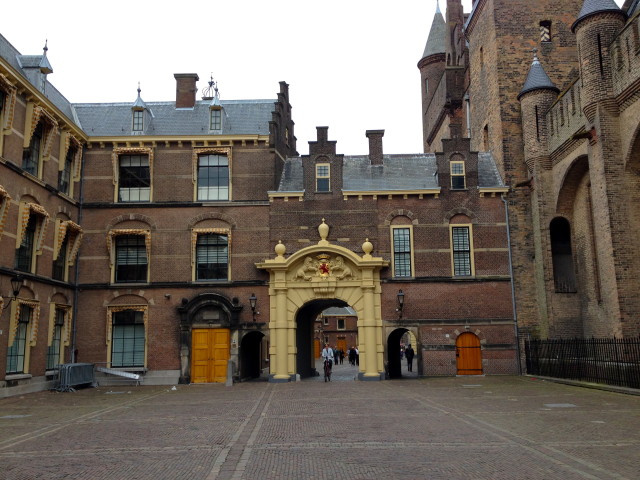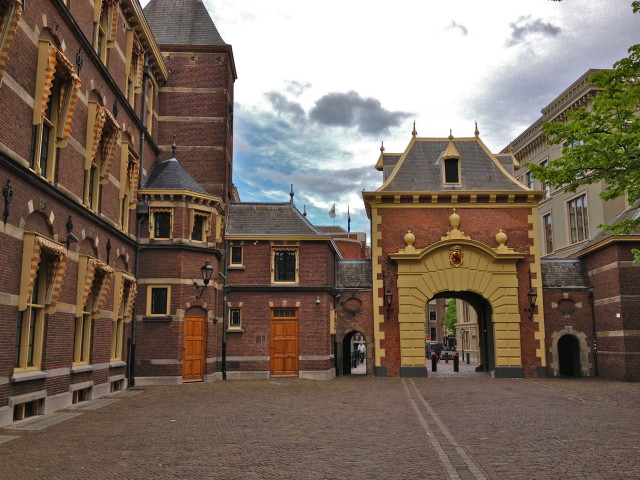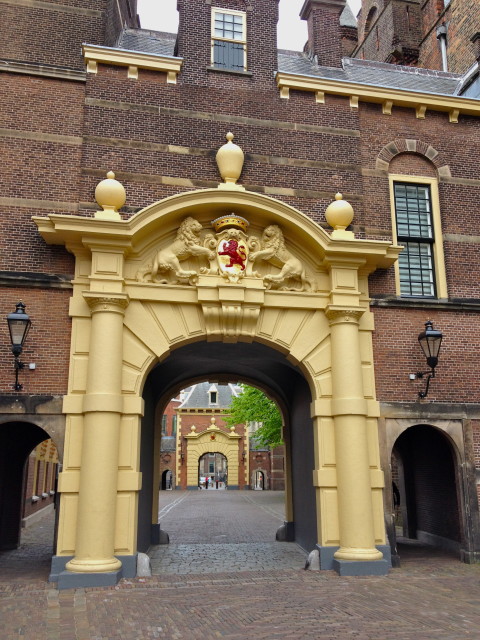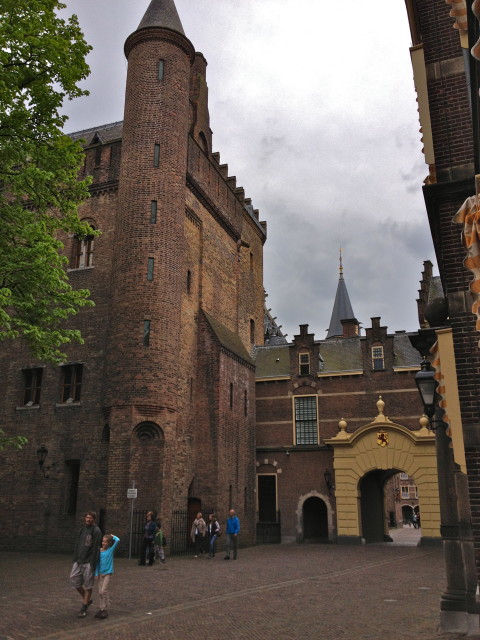 see Quinnie and Papa?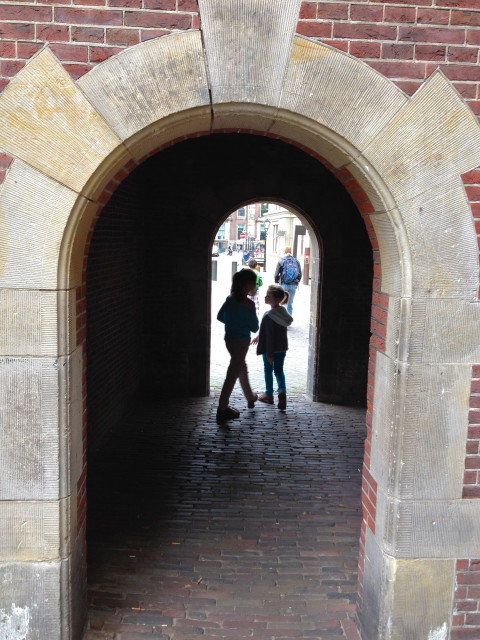 leaving the Binnenhof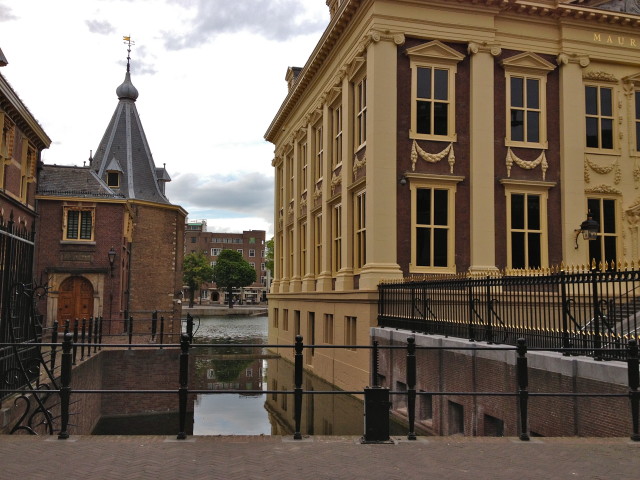 The exit brings you right to the Mauritshuis (building on the right).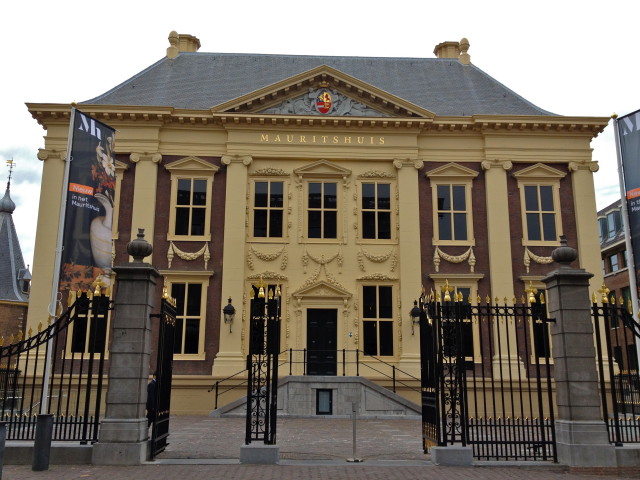 The Mauritshuis is an art museum that houses mostly Dutch Golden Age paintings (including ones by Vermeer, Rembrandt, Rubens, Hals, Holbein, and Fabritius).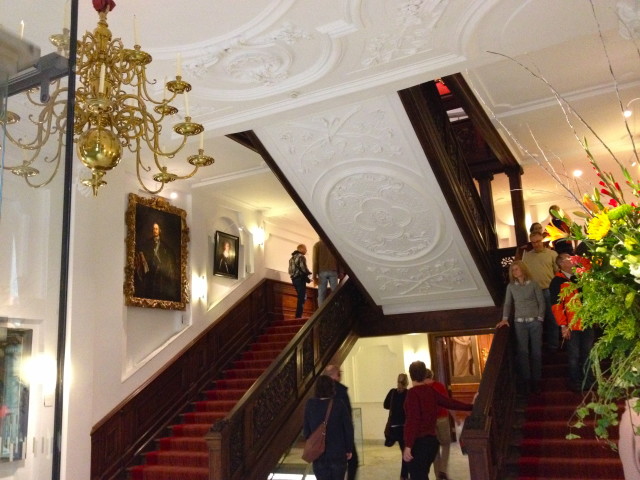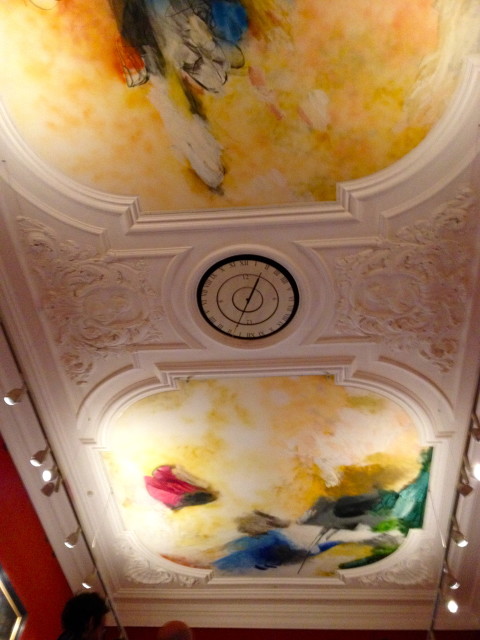 ceiling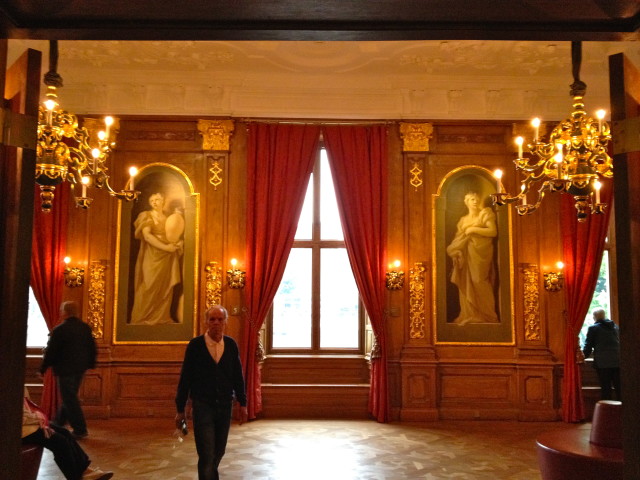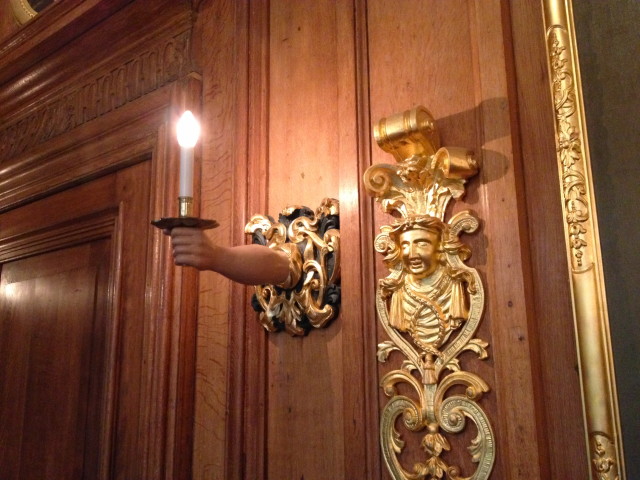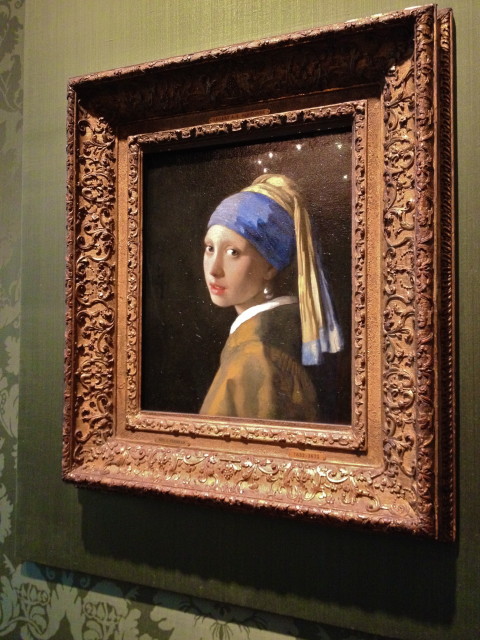 The Girl with a Pearl Earring by Vermeer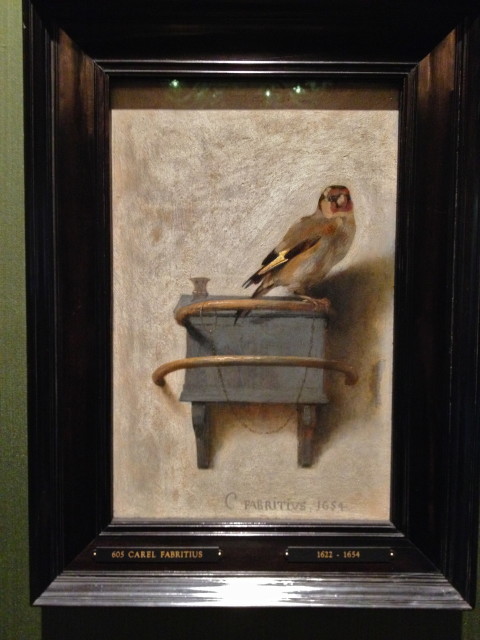 The Goldfinch by Fabritius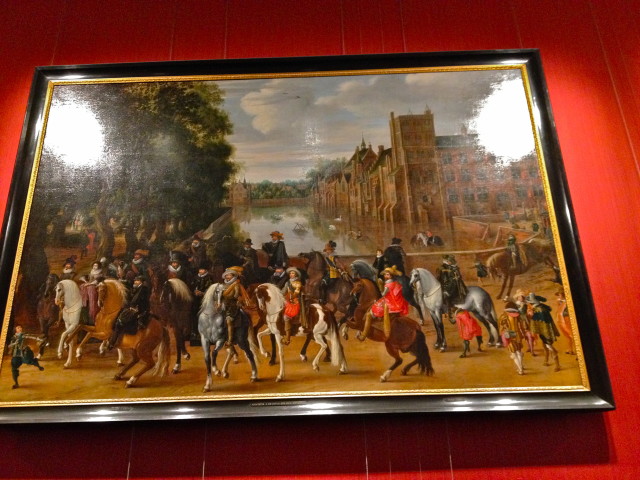 painting of the Binnenhof circa a long time ago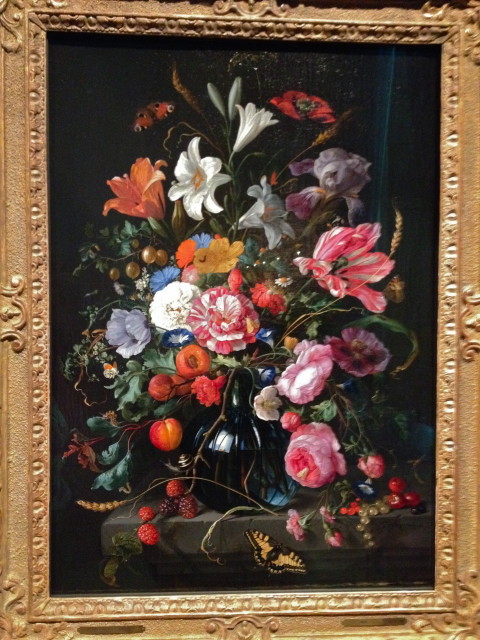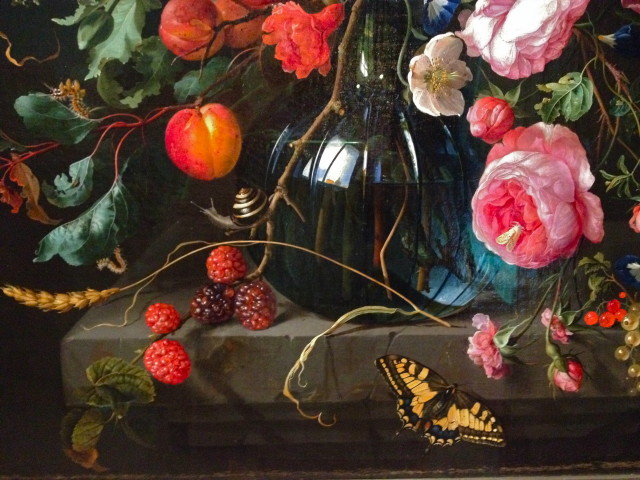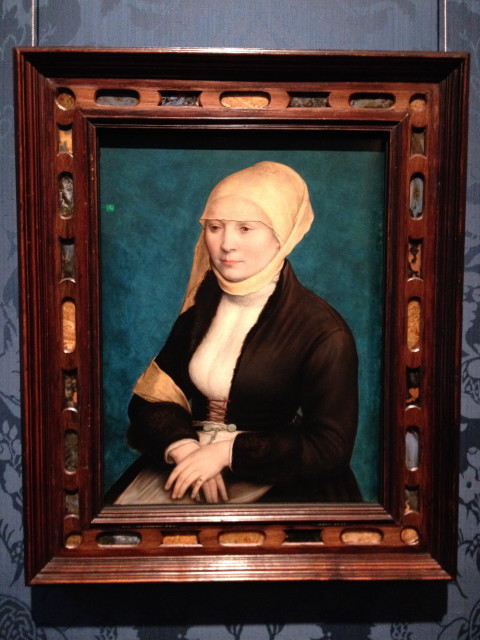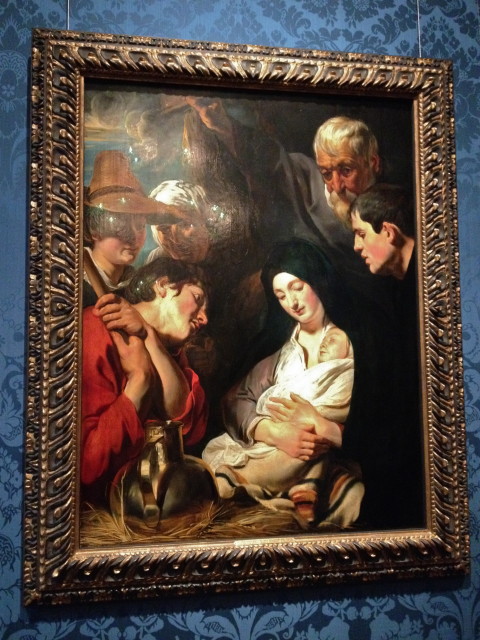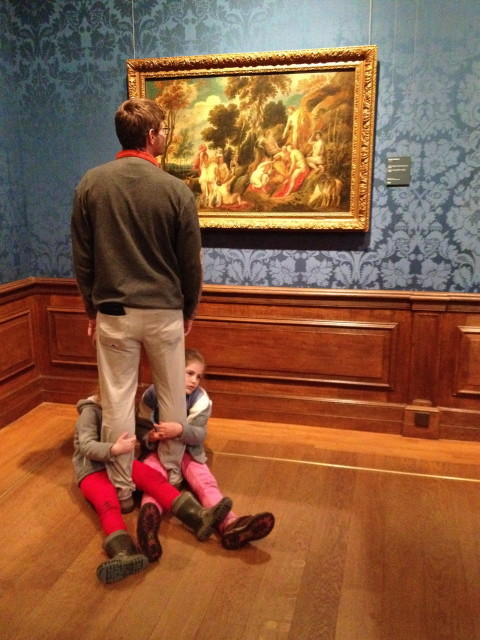 As you can see, the girls LOVED it…