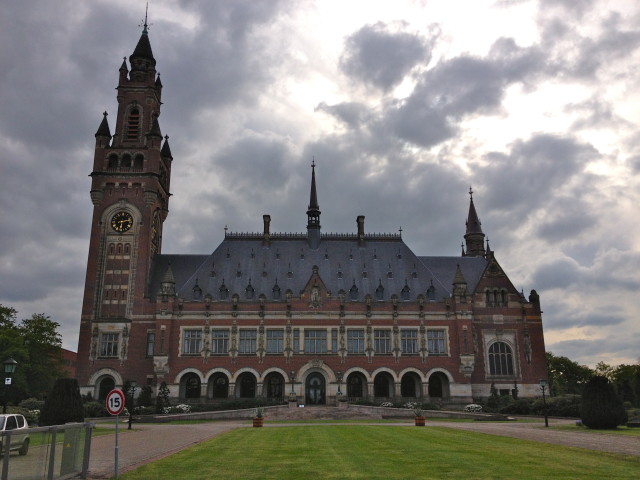 The Peace Palace in Den Haag (The Hague) houses the International Court of Justice, which is the principal judiciary body of the United Nations. It's Wikipedia page is pretty interesting (largely quoted in this post).
It states that Andrew Dickson White, whose efforts were instrumental in creating this court and securing the funding to provide it with a "worthy accommodation", wrote of the idea to his friend Andrew Carnegie, who eventually provided 1.5 million dollars to build the Peace Palace:
"A temple of peace where the doors are open, in contrast to the Janus-temple, in times of peace and closed in cases of war (…..) as a worthy testimony of the people that, after many long centuries finally a court that has thrown open its doors for the peaceful settlement of differences between peoples".

Were such a fabric to be created, men would make pilgrimages from all parts of the civilized world to see it. It would become a sort of holy place, prized and revered by thinking men throughout the world, and to which, in any danger of war between any two countries, the minds of men would turn naturally and normally. The main difficulty now is that the people of the various nations do not really know what was done for them by the Conference; but such a building would make them know it. It would be an "outward and visible sign" of the Court, which would make its actual, tangible existence known to the ends of the earth"

—Andrew Dickson White to Andrew Carnegie, 5 August 1902
It was at the top of my list of places I wanted to see in Den Haag, so I guess it was sort of a pilgrimage. And it does feel like a holy place. I'm so glad we got to bring our girls there. I hope they remember it (this blog post should help with that!). I think Quinnie understood what an important place this is. We sat and talked about it for awhile.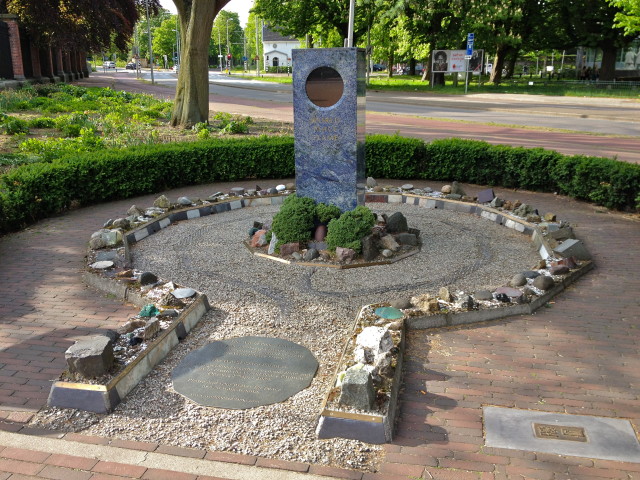 The World Peace Flame (surrounded by rocks from many different countries).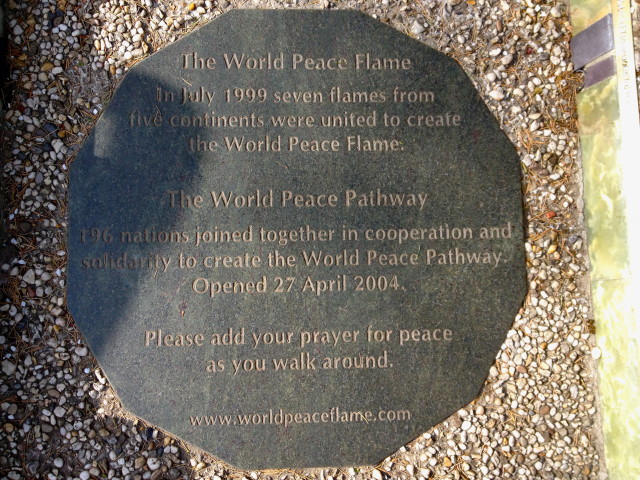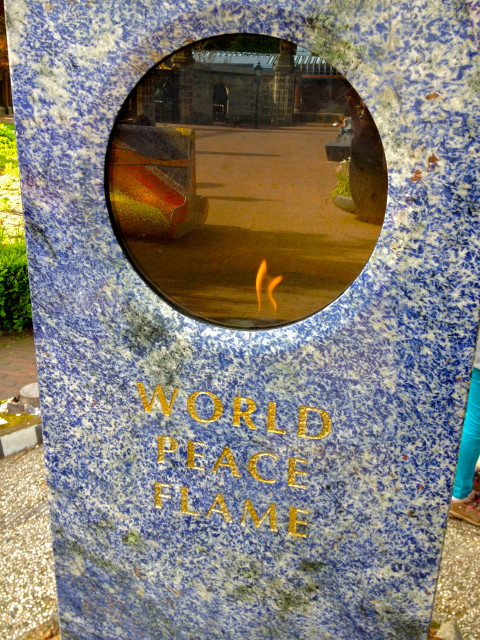 on the iron gate in front of the Peace Palace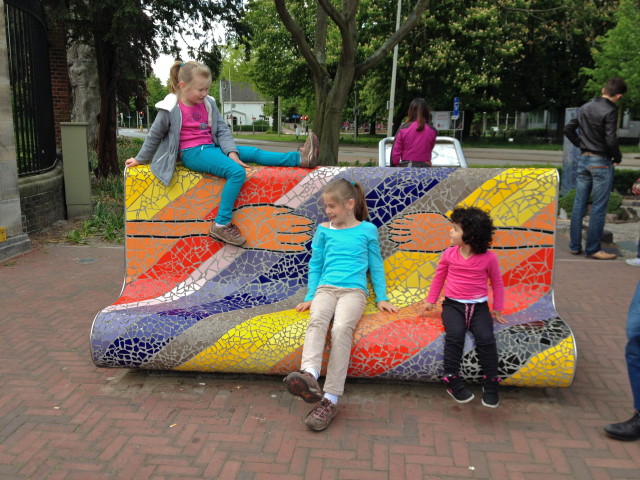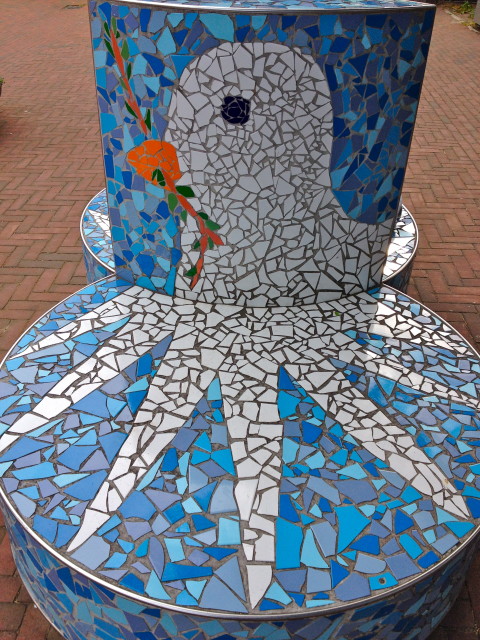 Dove chair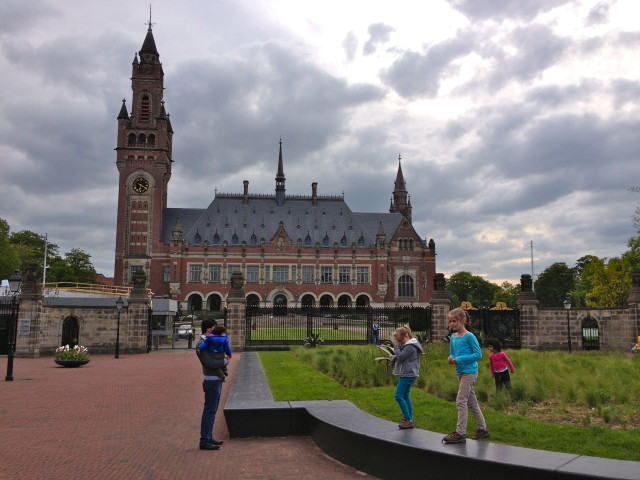 See that stone garden border the girls are standing on? It wraps around most of the courtyard and has the word for peace in every language engraved on it.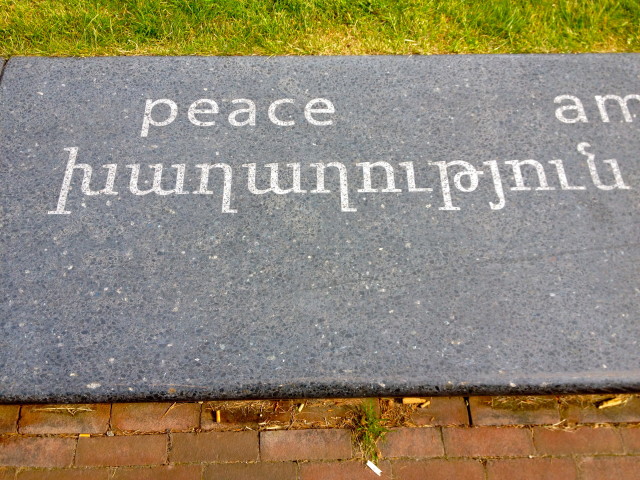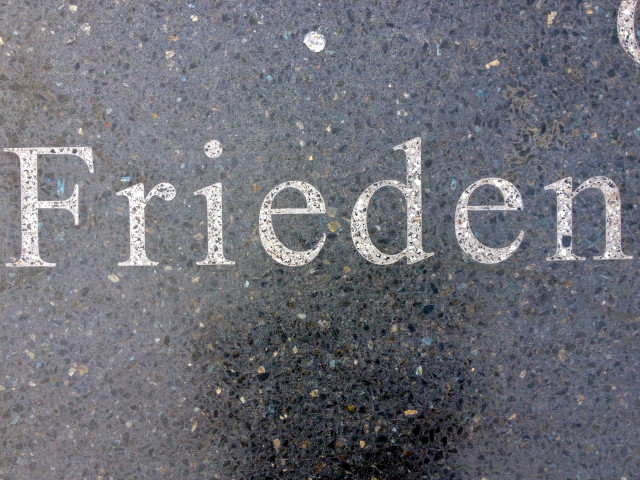 Quinnie found the German one for me.