Everybody knows the food in Italy is amazing, right?! So I'll just let the pictures do most of the talking. Unfortunately, these are all iPhone photos because I feel like a jerk taking photos of food in a restaurant with a larger camera.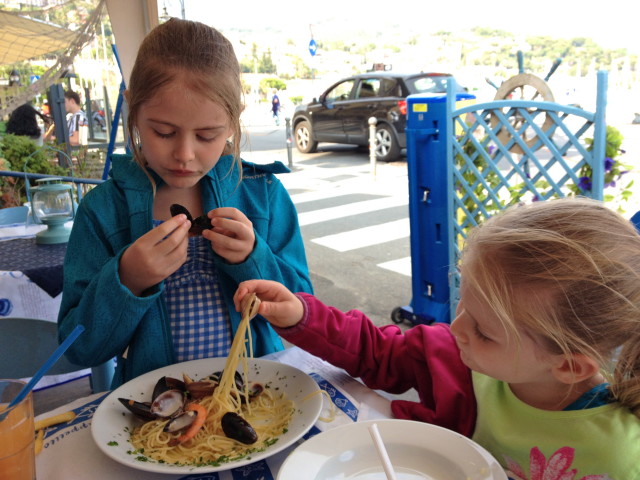 The girls are pretty adventurous eaters, especially with seafood. Their favorite food is Sushi. They've even eaten alligator! This trip they ordered lots of Frutti di Mare (fruits of the Sea) pasta…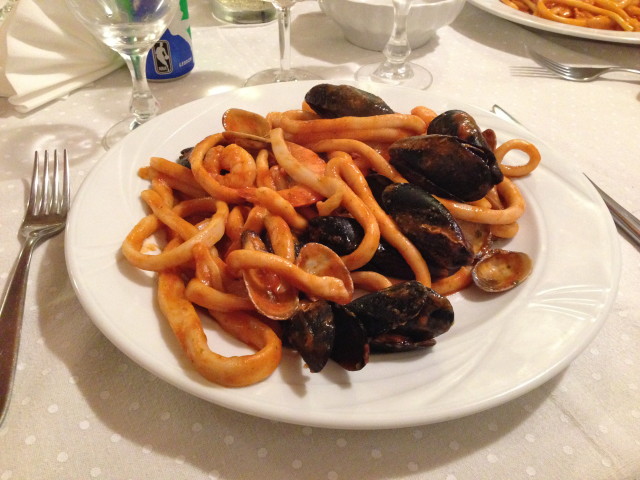 the consistency of this homemade pasta was incredible
They especially loved the cozze (black mussels). Simon wants me to add that phonetically "cozze" sounds like the German word for vomit- which always cracked him up when he was a kid.
Quinnie stealing the octopus off Papa's pizza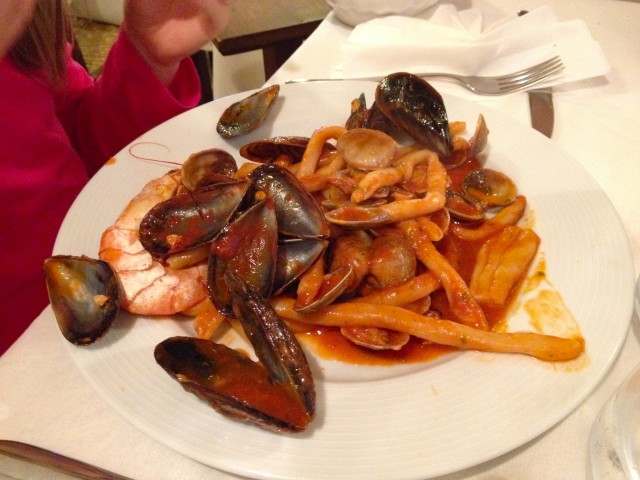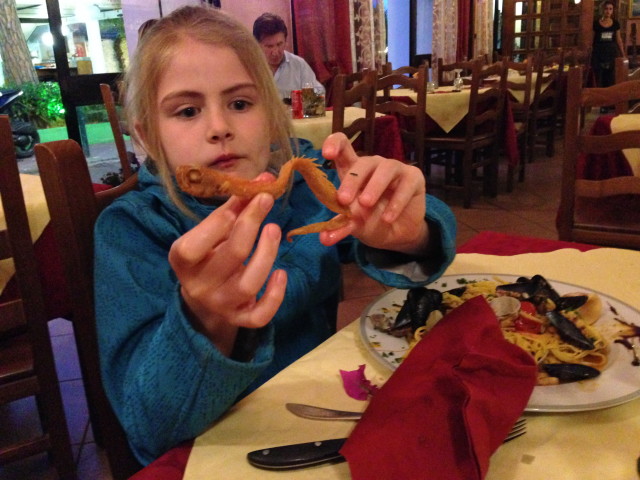 Quinnie eating fried eel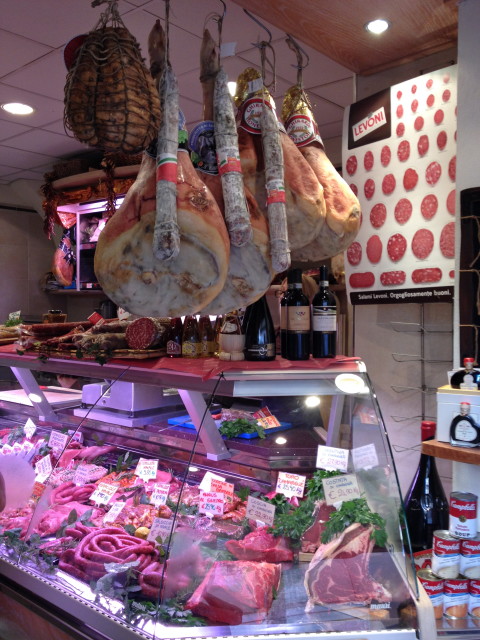 Macelleria (butcher's shop)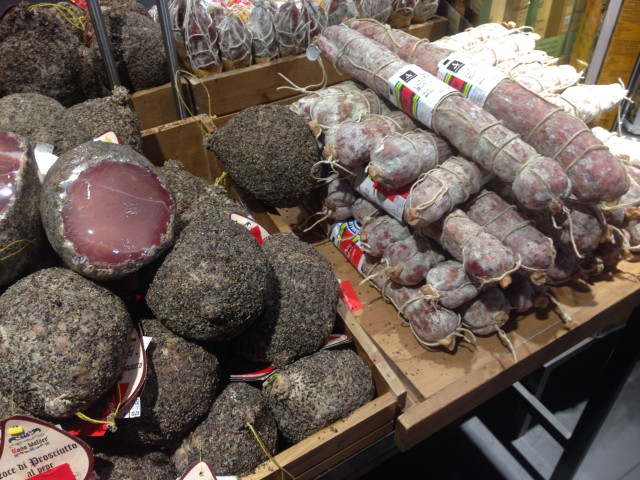 prosciutto and salami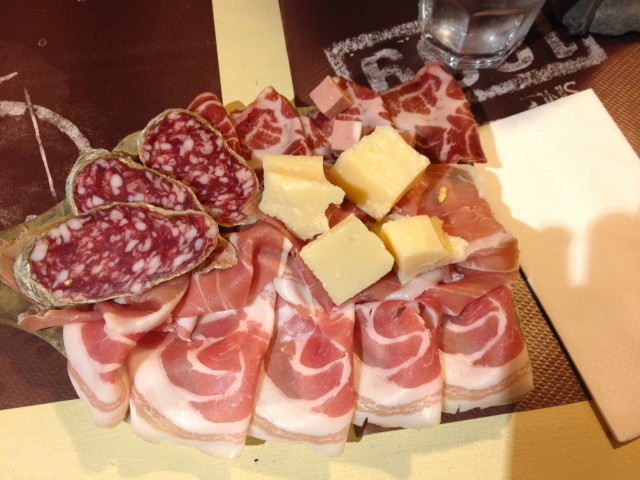 piatto di salumi (Simon orders this whenever possible)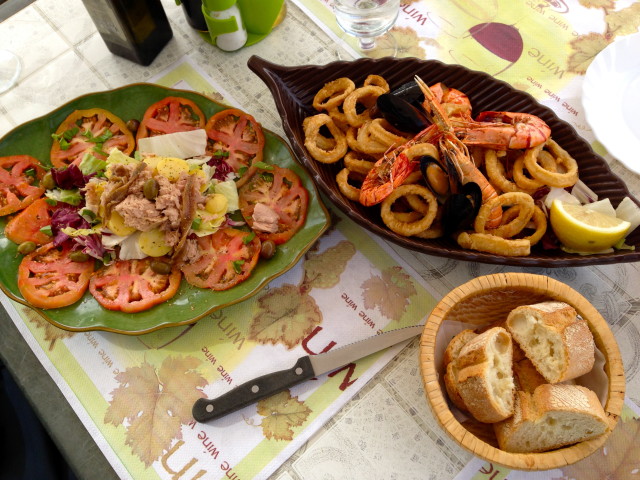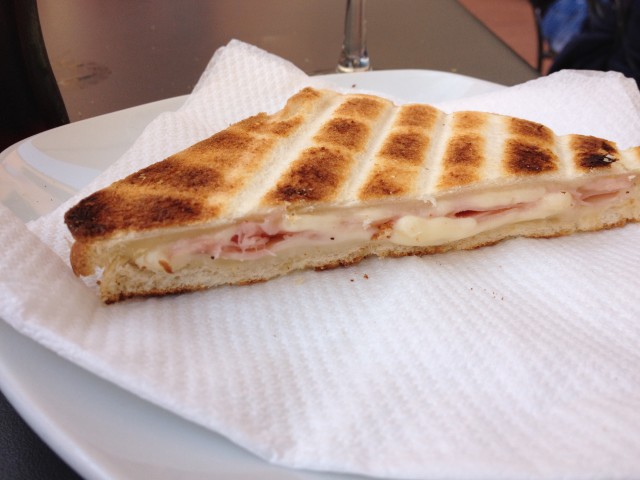 this is just called toast (even though it has ham and melted cheese on it)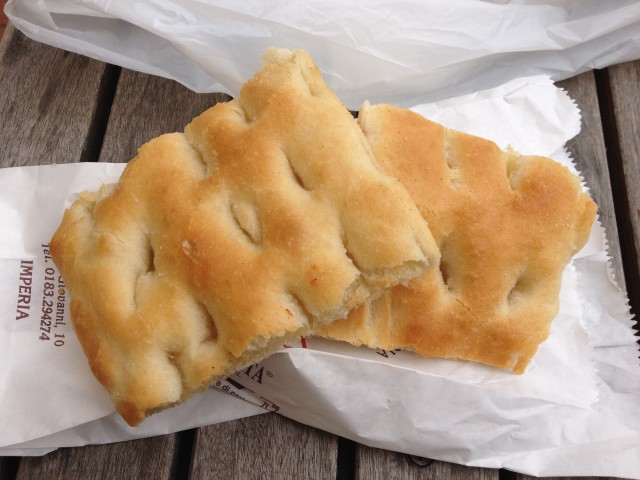 Even the supermarket foccacia is amazing!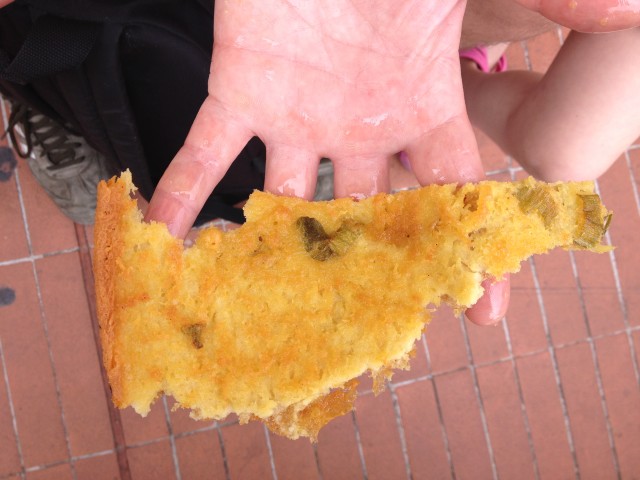 Farinata. This tasted great going down. Ten minutes later I felt gross though- too much oil for me.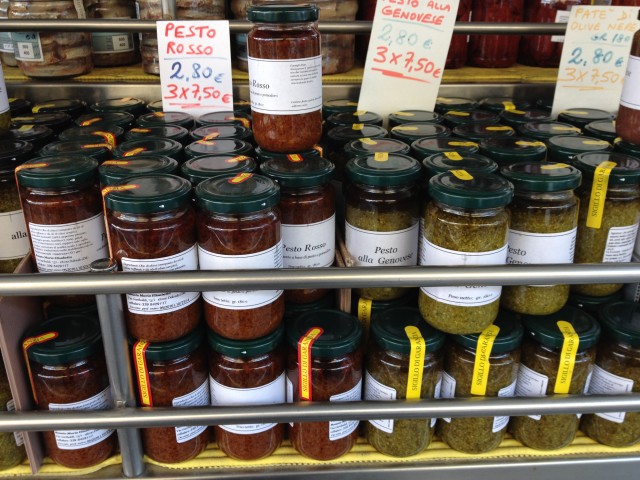 amazing pesto at a farmer's market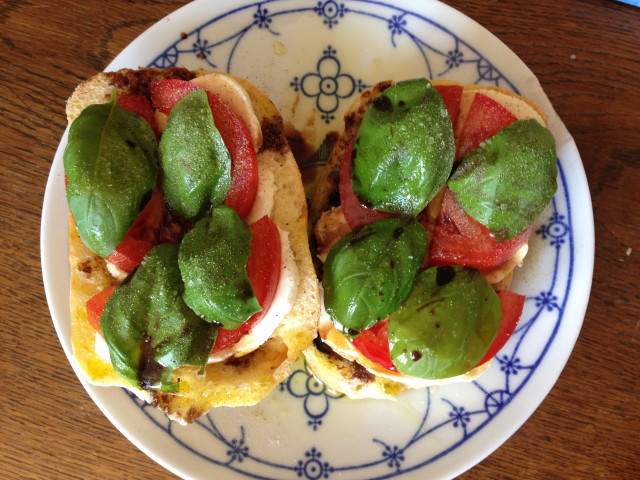 I made this one of the nights we stayed in for dinner. It's called tricolore "three colors" (of the Italian flag). It's made with lightly toasted bread, mozzarella, tomatoes, and basil leaves (with olive oil, balsamic vinegar, salt and pepper over the top).
Dolce (Sweet)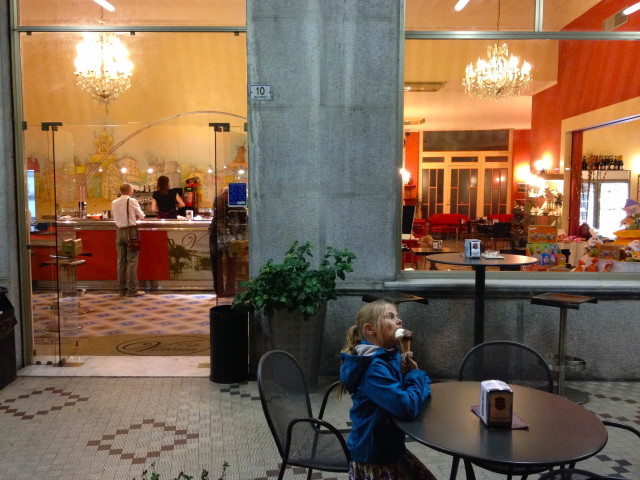 We tried out MANY different gelato places and this place had the best (Café Vittoria in Imperia).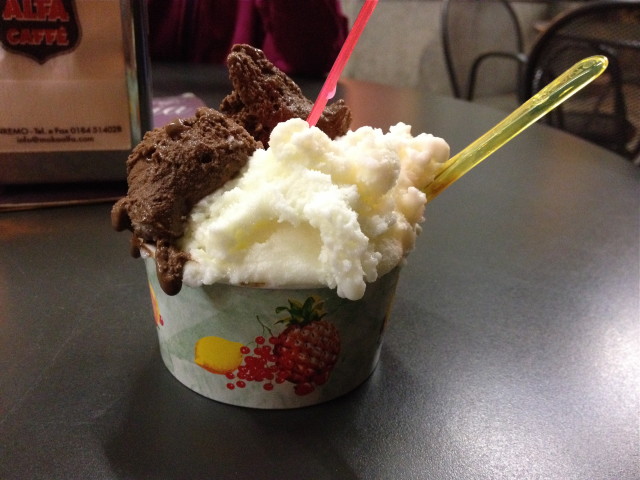 coconut and chocolate (in case you were wondering)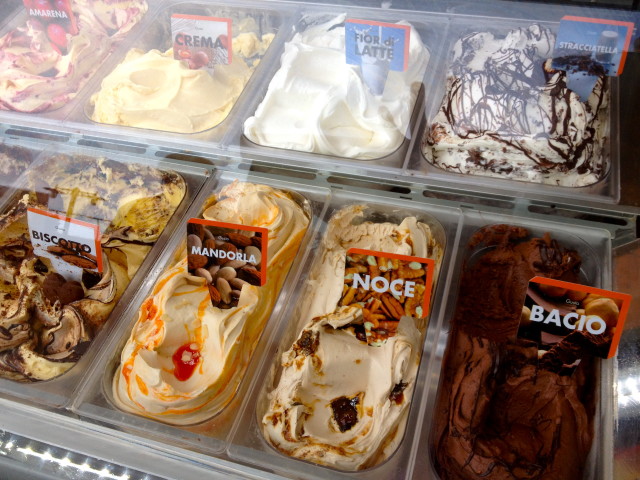 more gelato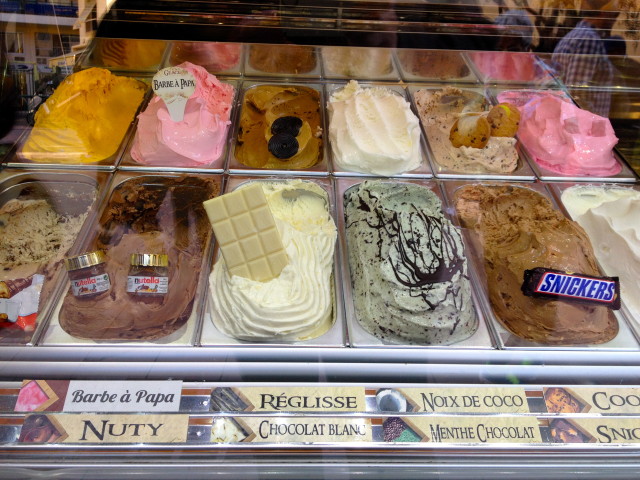 (gelato in Menton, France)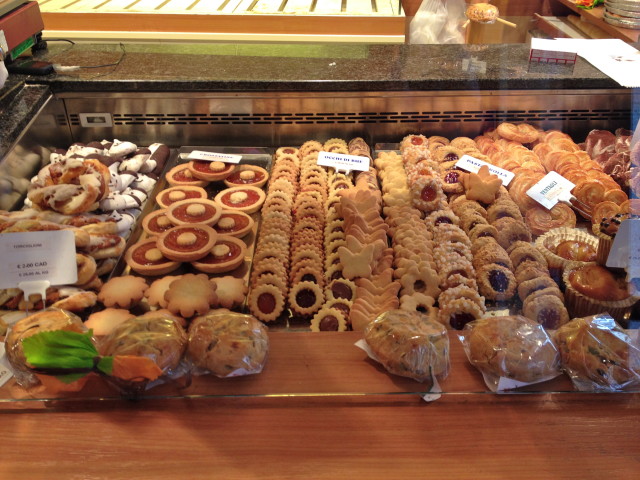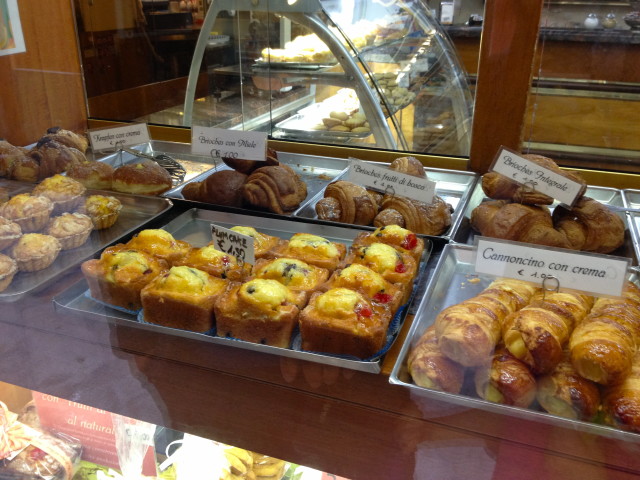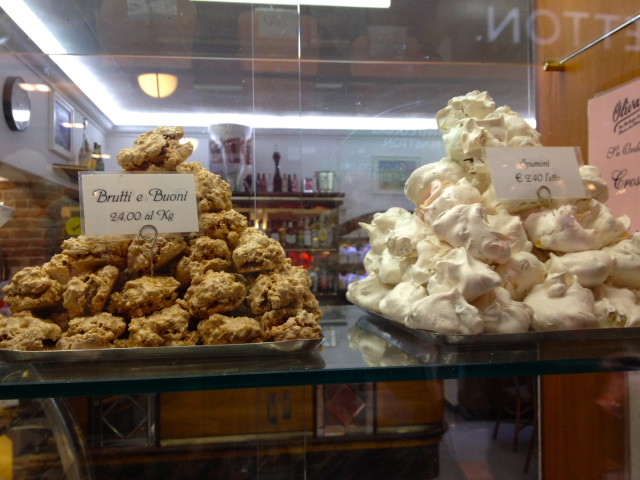 Simon loves his espresso (but only in Italy). / I had some limoncello (made by the restaurant owners).
I just realized I didn't get one pic of all the wine we drank! Maybe because we were drinking it like water I forgot to document it?!  All of the house wines we tried were excellent.