Another one of my favorite places to visit! Cervo is an ancient town built on top of a hill, with around 1,200 residents. It overlooks the Sea and is gorgeous.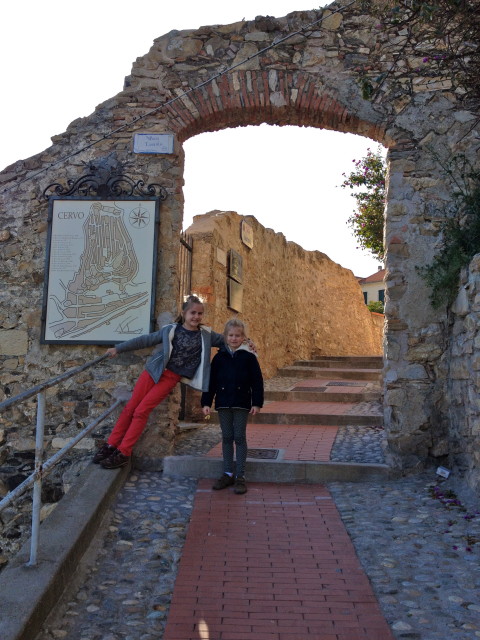 one of the entrances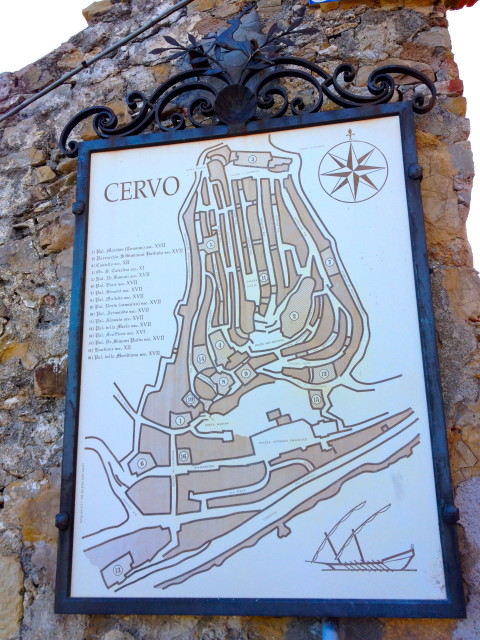 map (so many winding streets to explore!)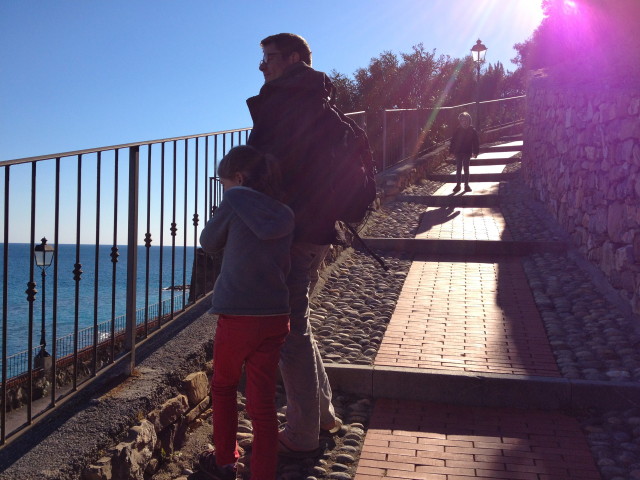 Quinnie and Papa taking in the views. LOTS of uphill walking here!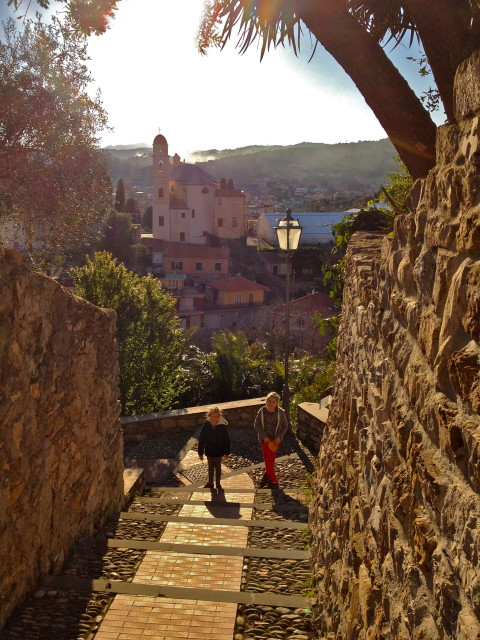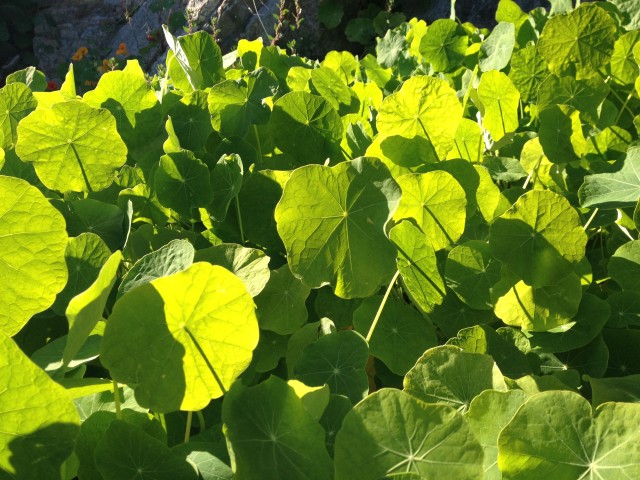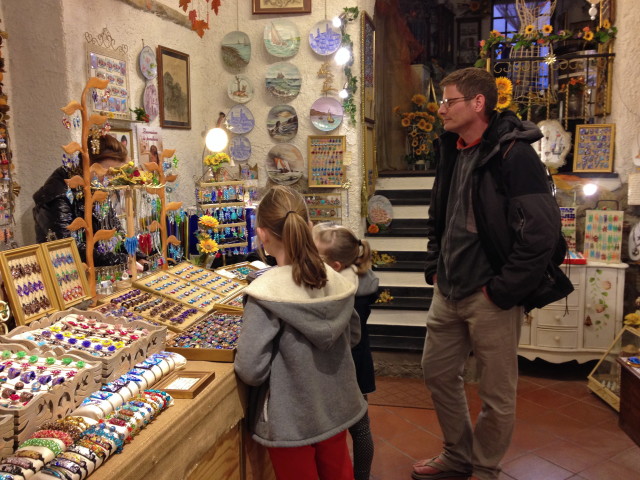 There are some great shops here run by local artists. This glass blowing studio/ shop was great. You can watch the artist while she works. She said she makes her own Murano glass. Now Quinnie is dying to take glass blowing lessons. Both girls got to pick out a little treat (below).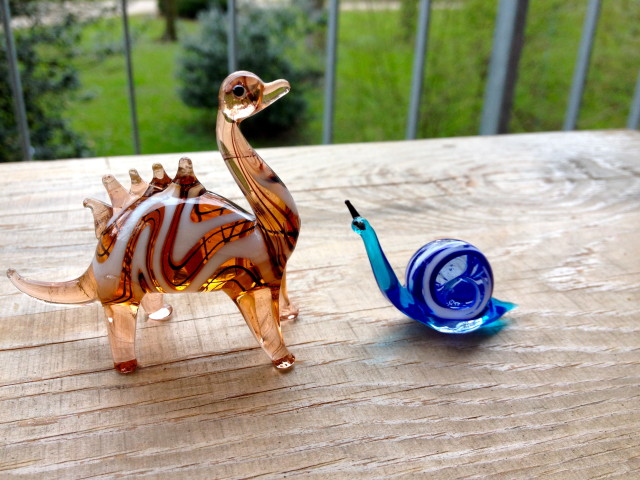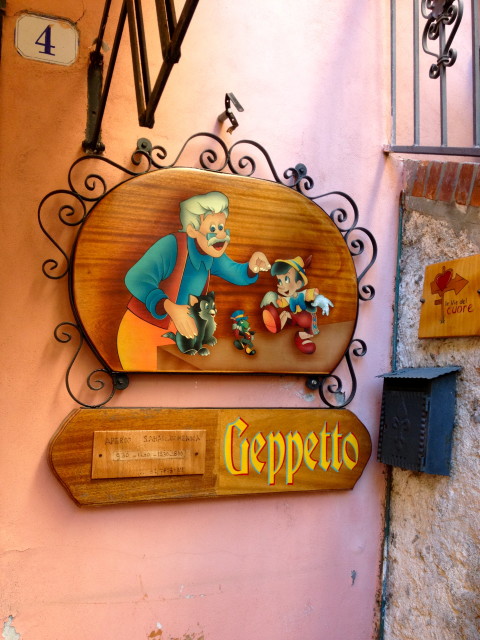 toy store Gepetto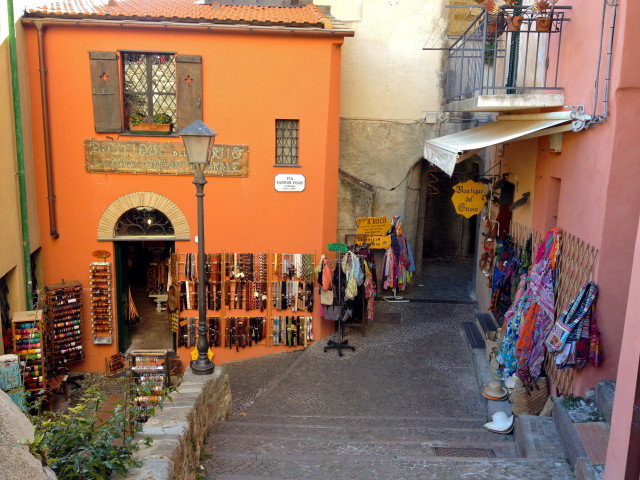 Lots of leather products sold here (shoes, bags, belts). I bought Simon a wallet here 15 years ago and it lasted a long time. If you turn around from here and look uphill, this is your view (pic below)…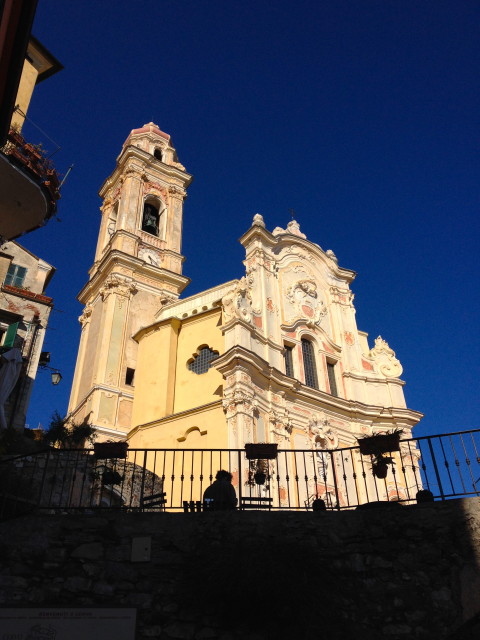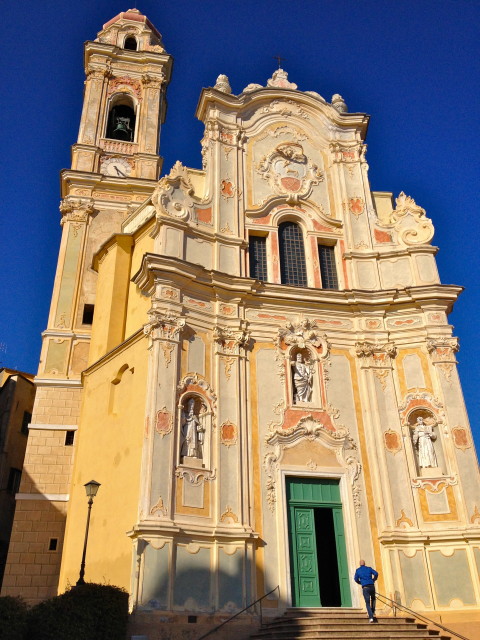 St. John the Baptist church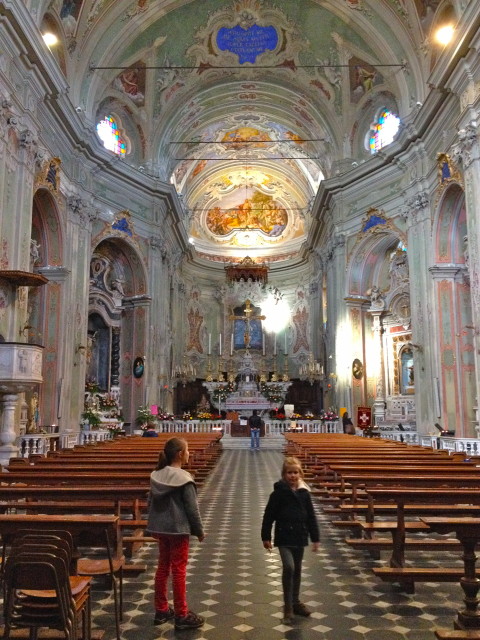 inside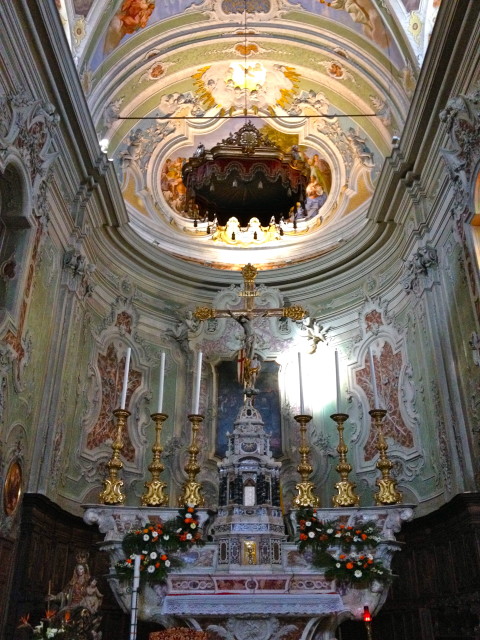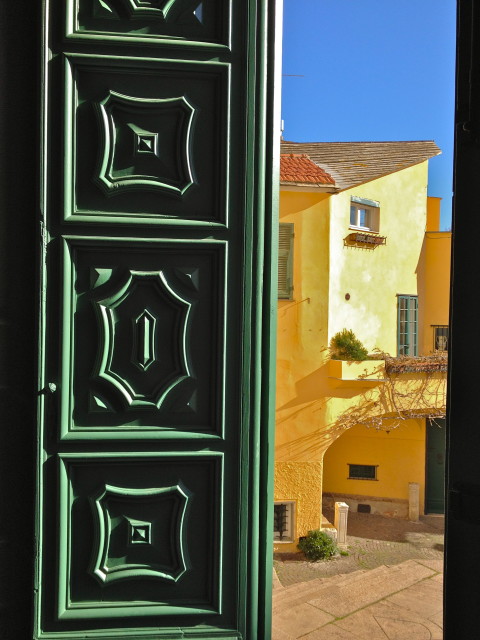 church door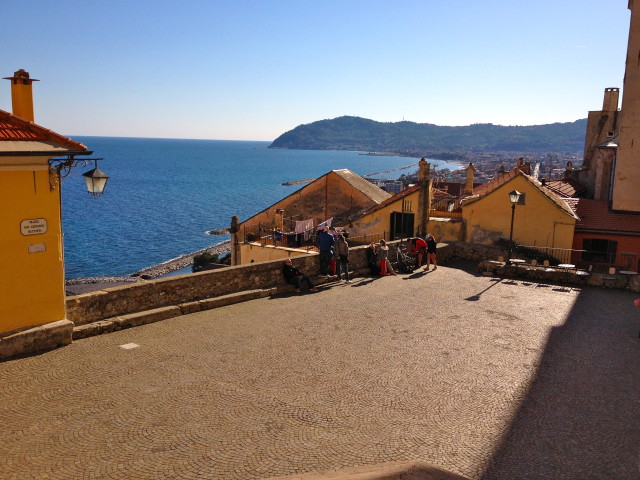 View of the square from the church steps. Every summer Cervo hosts a big classical music concert in this square. Oma and Opa have a poster from one of the concerts in their bedroom in Italy.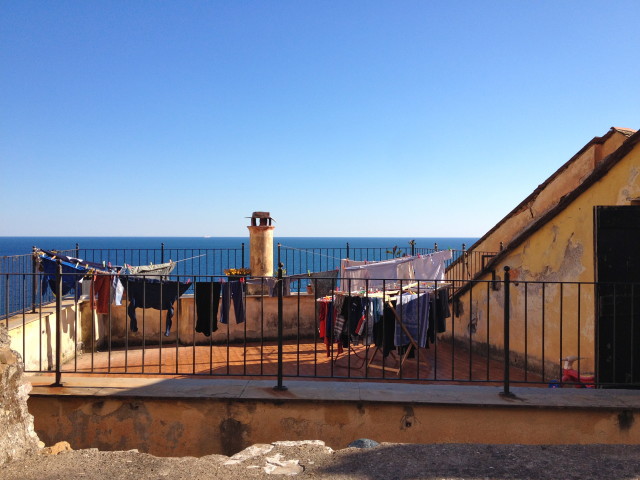 Hard to believe someone lives here- with the view of the Sea to one side and that church on the other!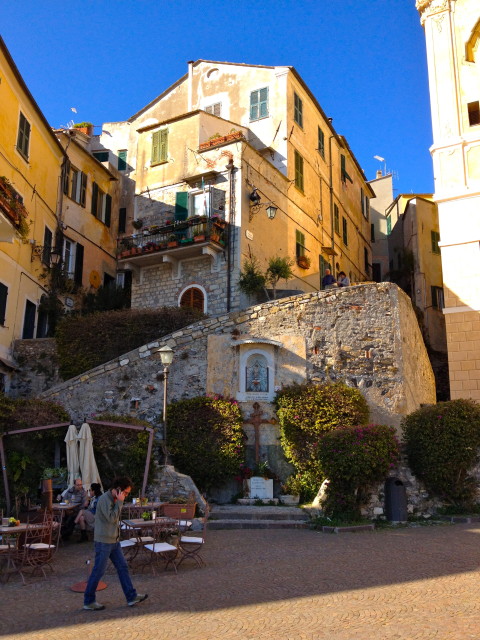 café next to the church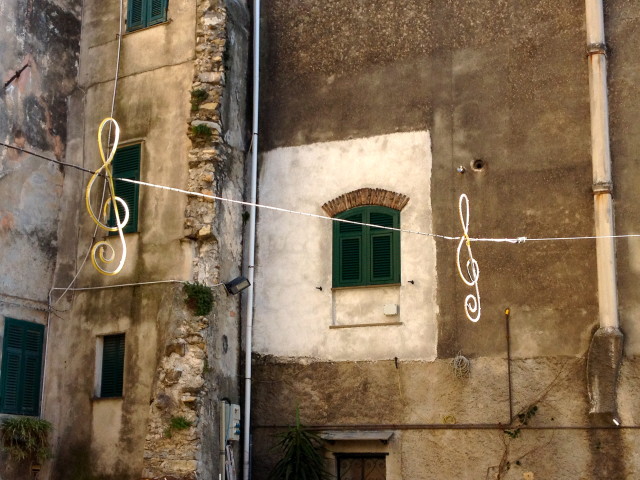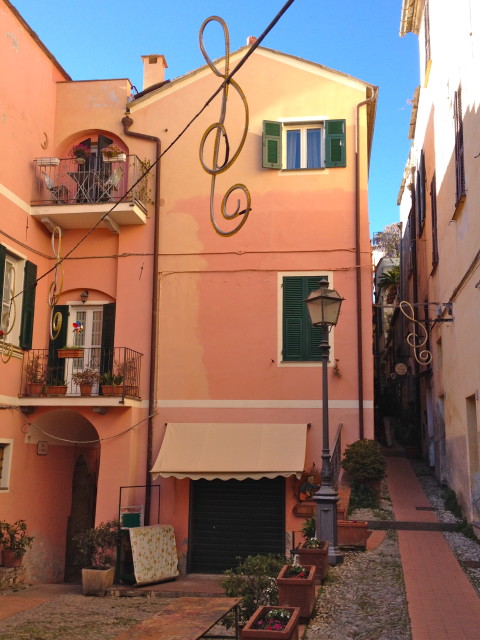 restaurant with a view!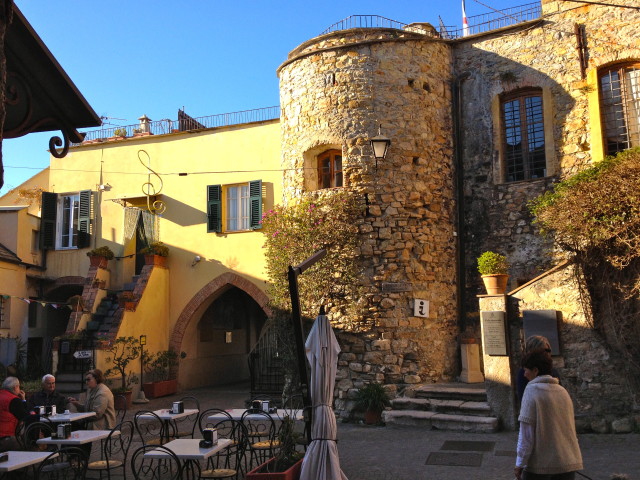 more restaurants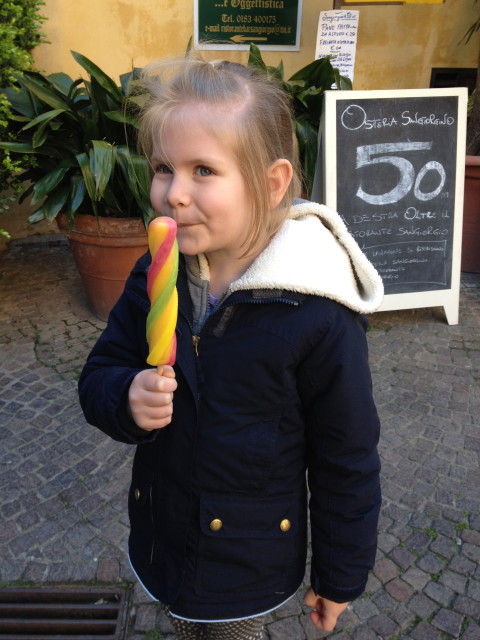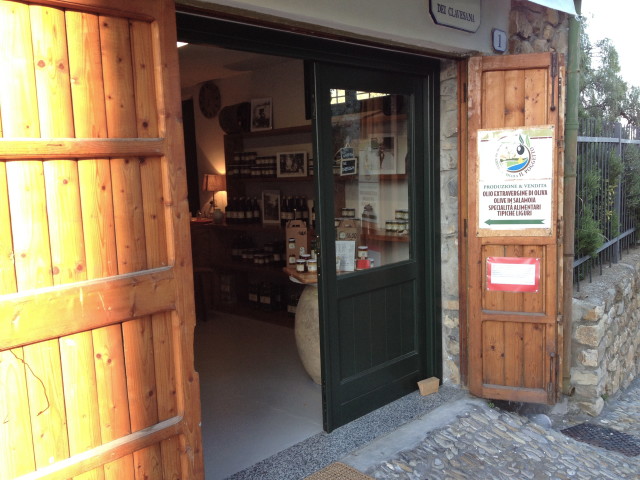 little shop selling locally grown olive oil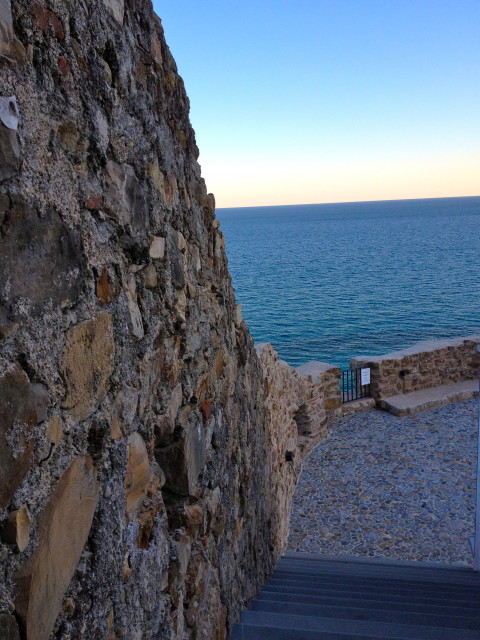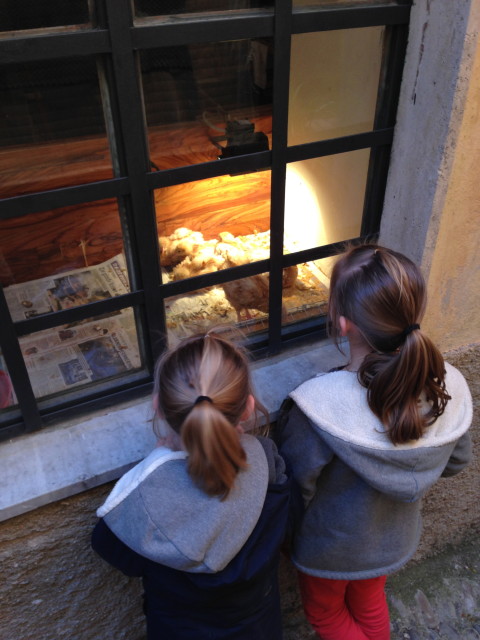 We found this window with baby chicks. Both girls are obsessed with chickens so this was definitely a highlight for them!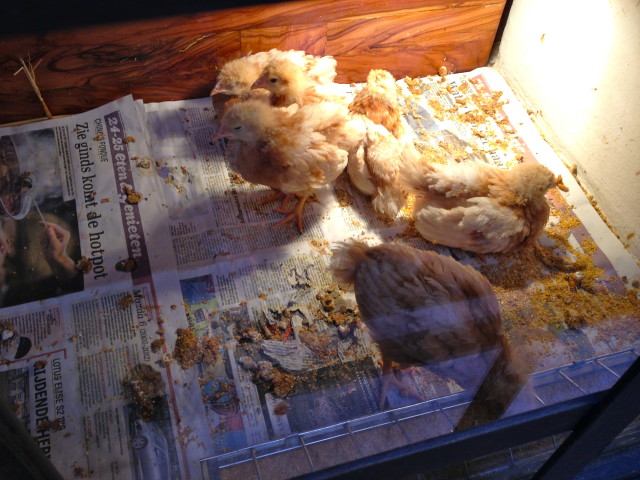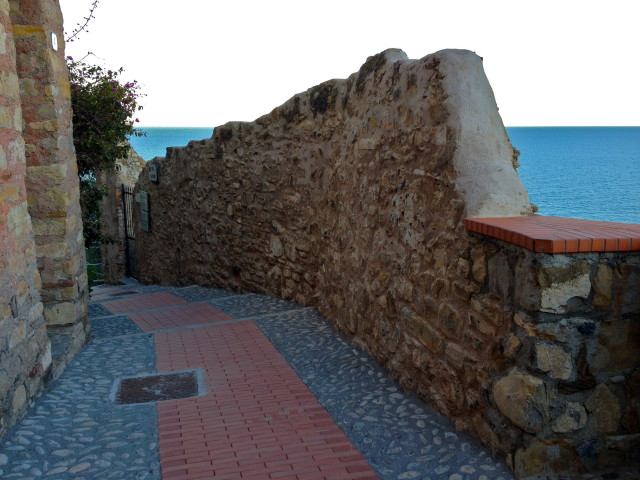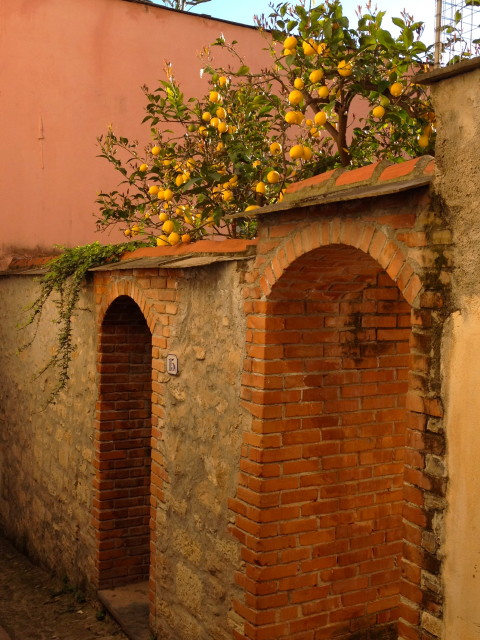 Quinnie and me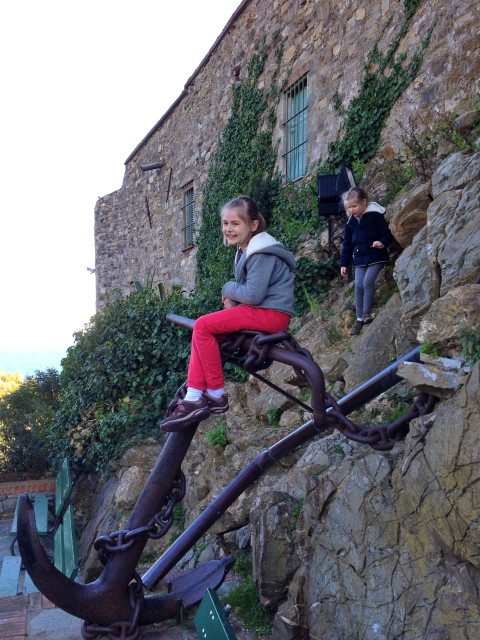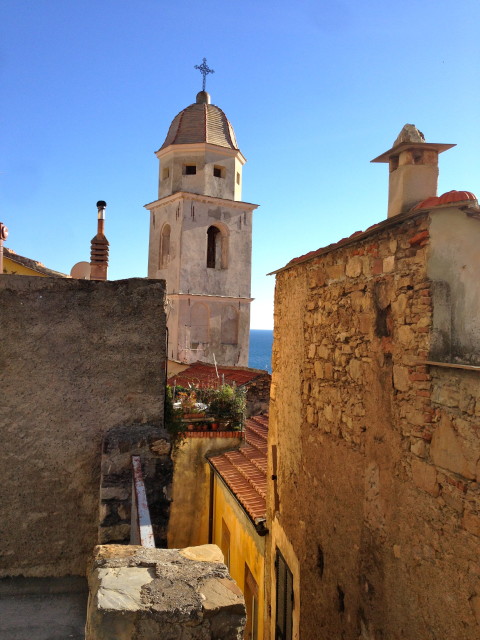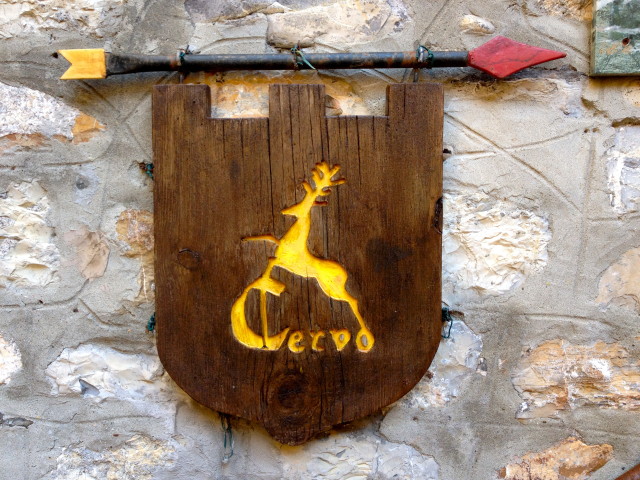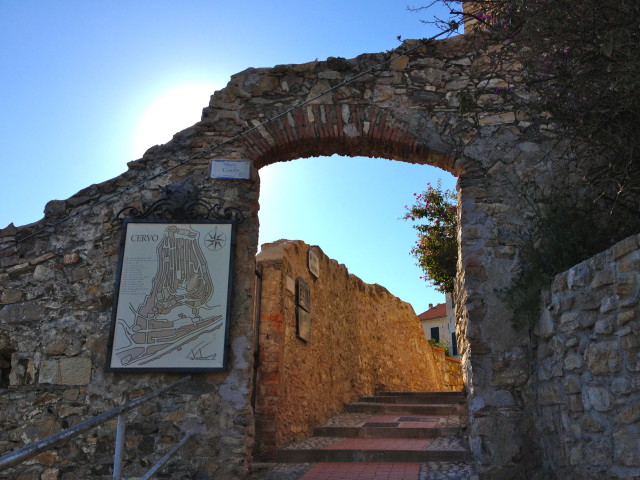 Here's more info on Cervo…