Camp Calumet is a magical place on Lake Ossipee. Many of my happiest childhood memories were made here. I have a big group of friends who feel the same way. I'm so glad I finally got to bring my girls here. They loved it!
The camp road bisects the camp. One side is a resident camp (ages 8-18). The other side is for family camping. I grew up doing (and loving) both here every summer. These pics were mostly taken at the family camping beach.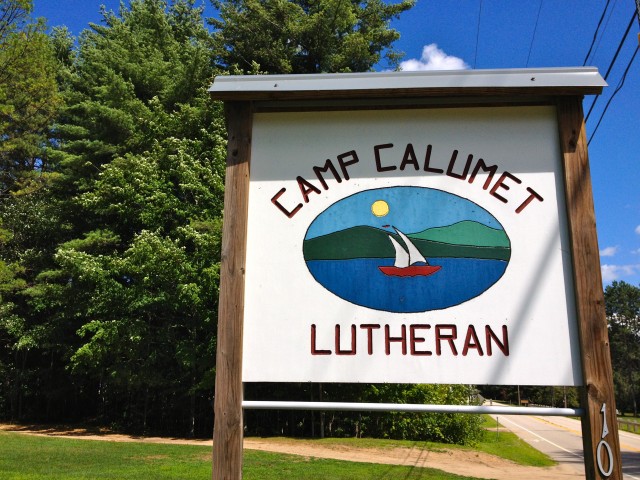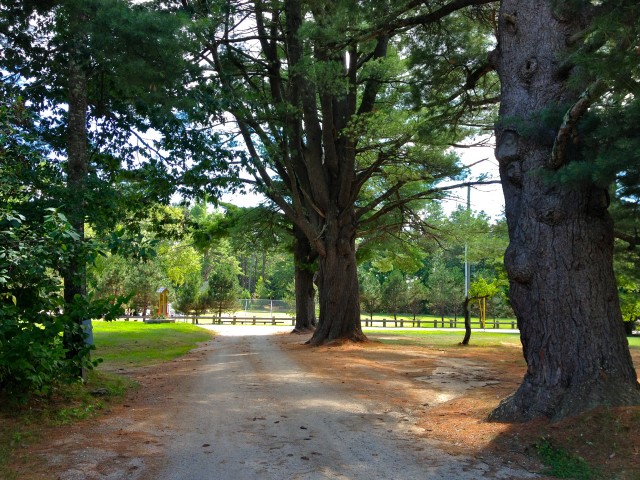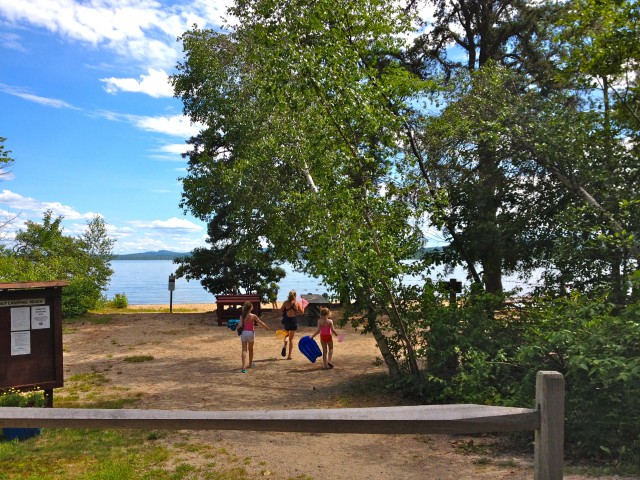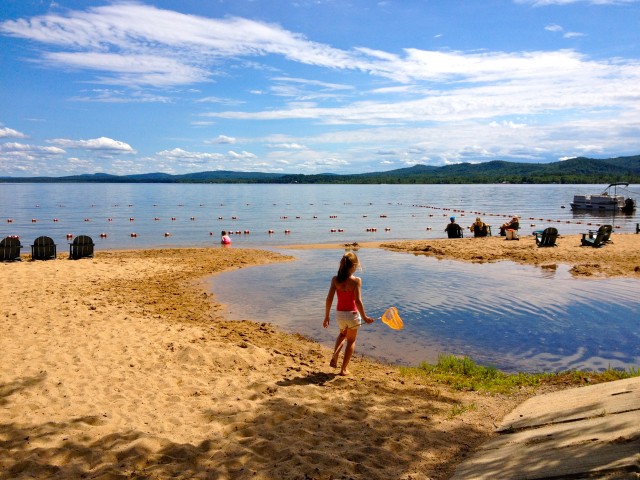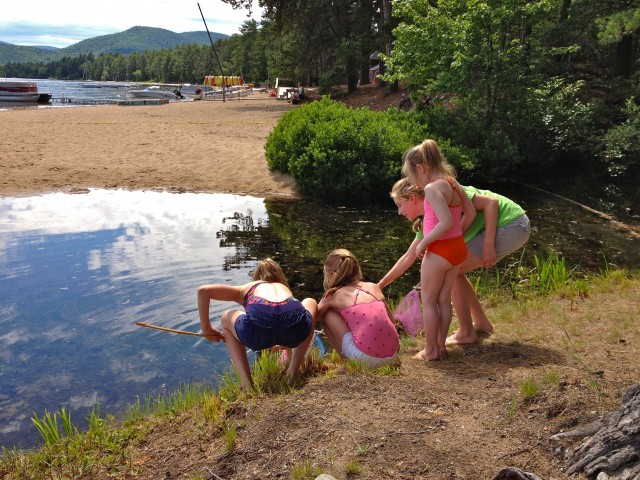 All four cousins are obsessed with animals and insects of any kind (they were even hunting for snakes in my parent's back yard!). They were all very into catching the frogs in the pond. I grew up doing that here with my friends when I was their age. Full circle moment! (The frogs were handled gently and put back in their habitat soon after being caught.)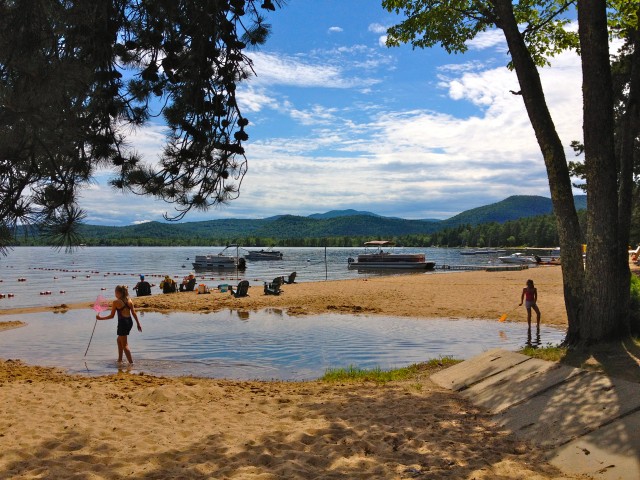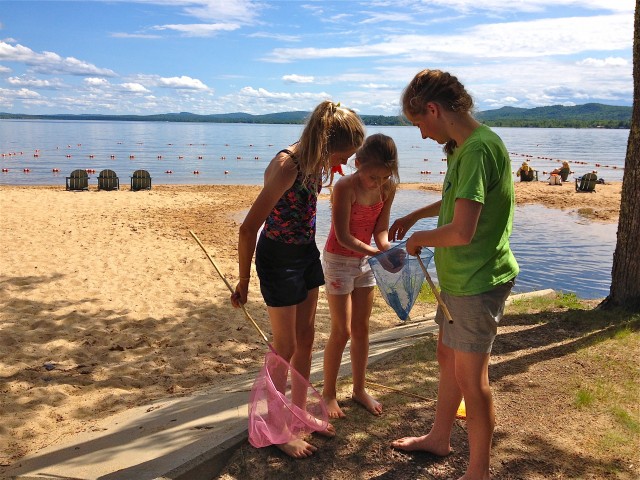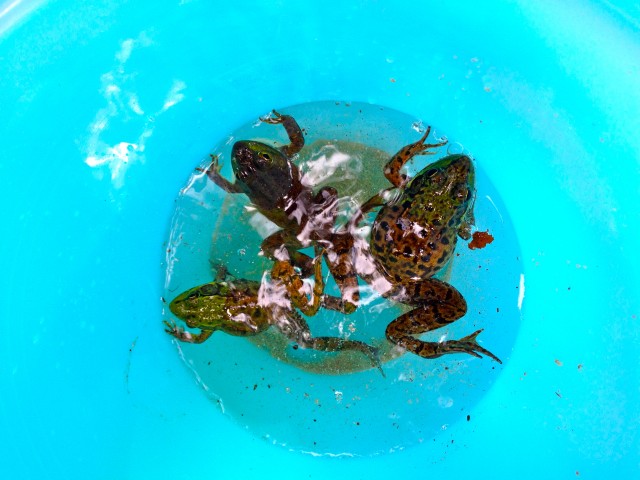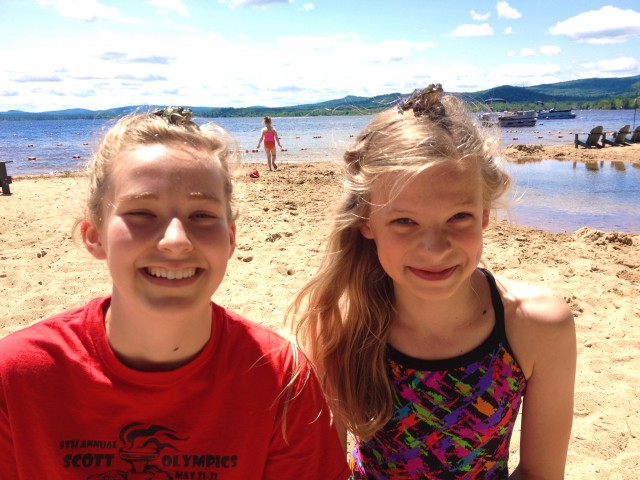 Yep- frogs on their heads!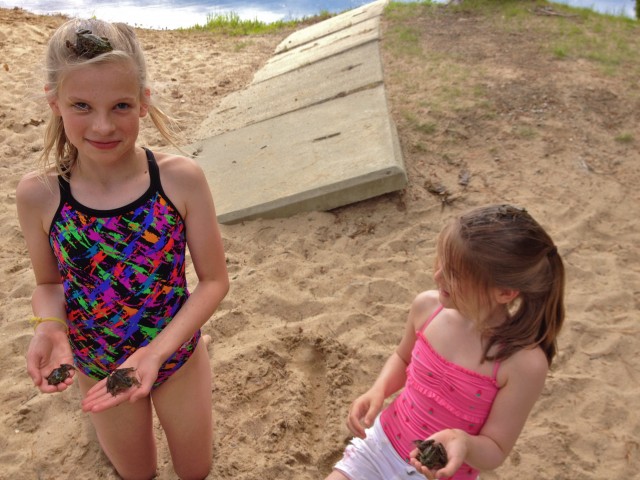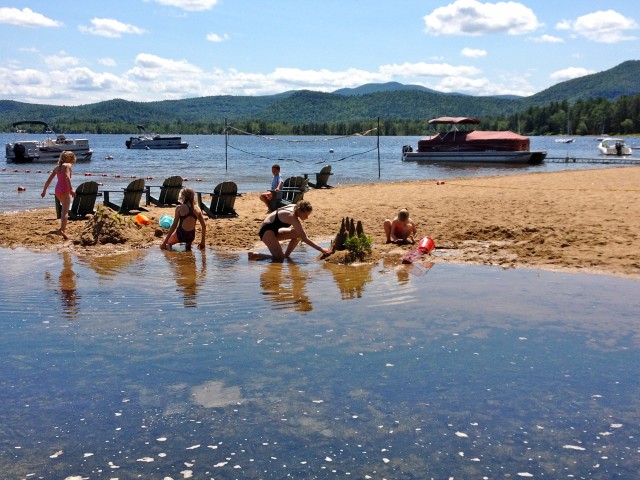 cousin sandcastle competition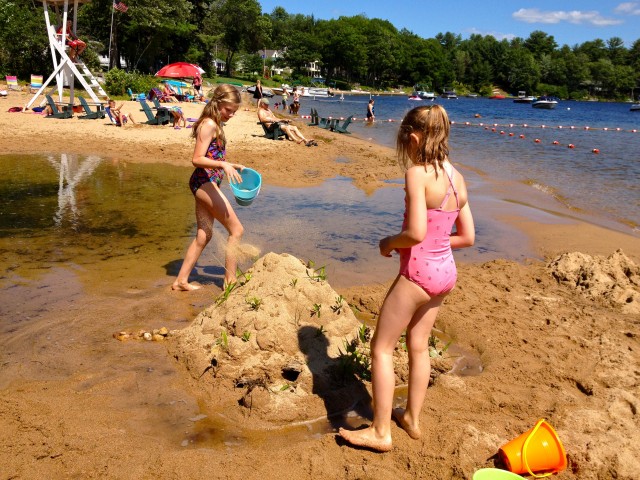 These two (Quinnie and Audrey) were stuck like Velcro to each other the whole two weeks. So of course they were a team (they called themselves Team Wolf) for the sandcastle competition.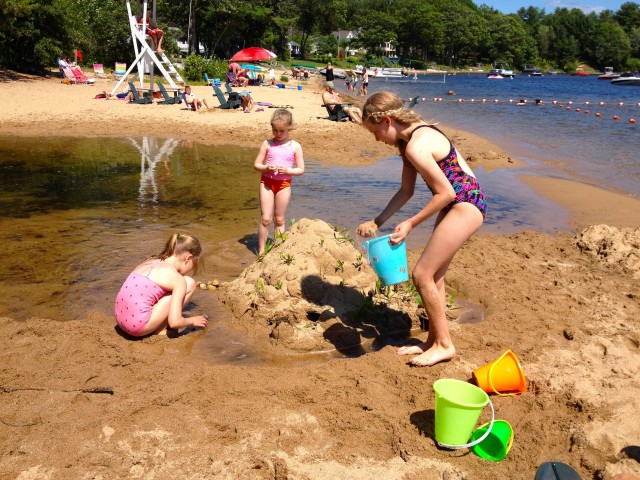 Kiera checking out the competition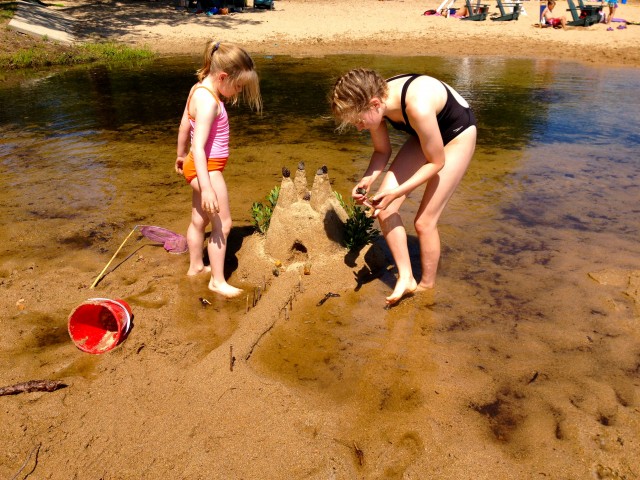 Madeline was often paired with Kiera and was always very sweet and patient with her. She has such a kind heart. It was so wonderful getting to spend lots of quality time with my nieces. They are such great kids.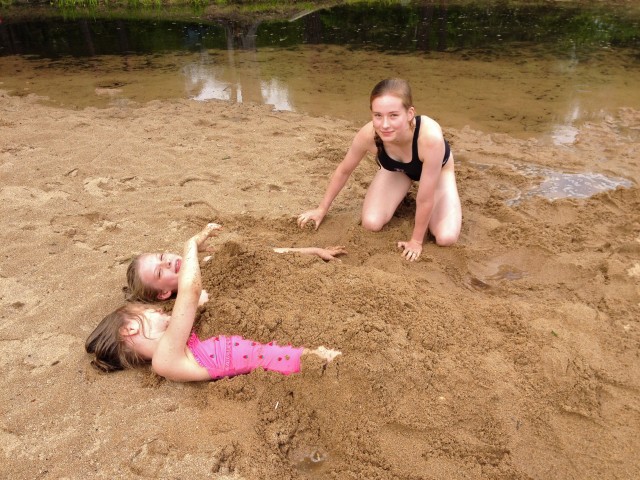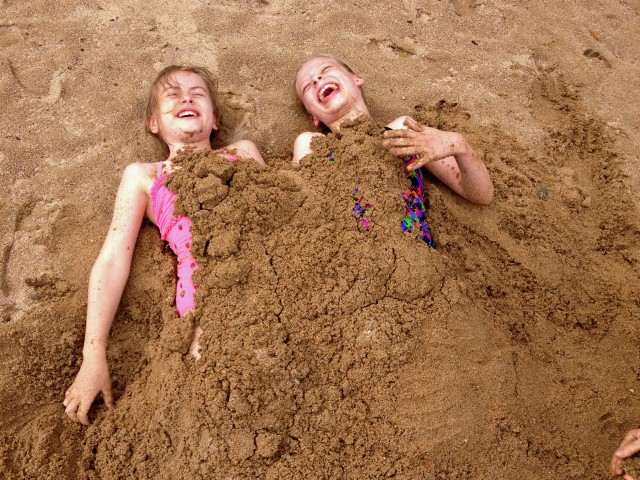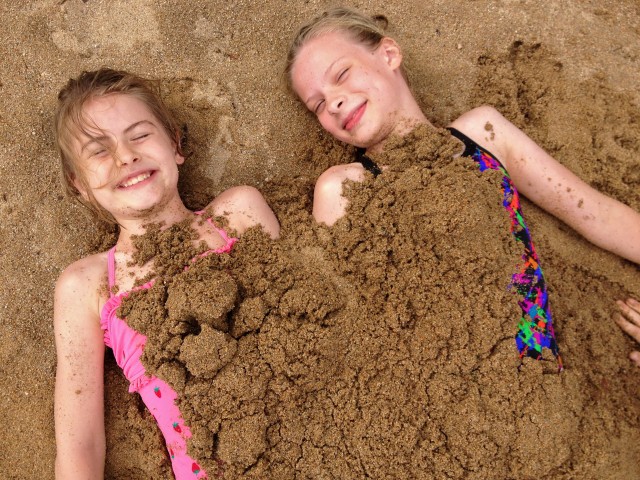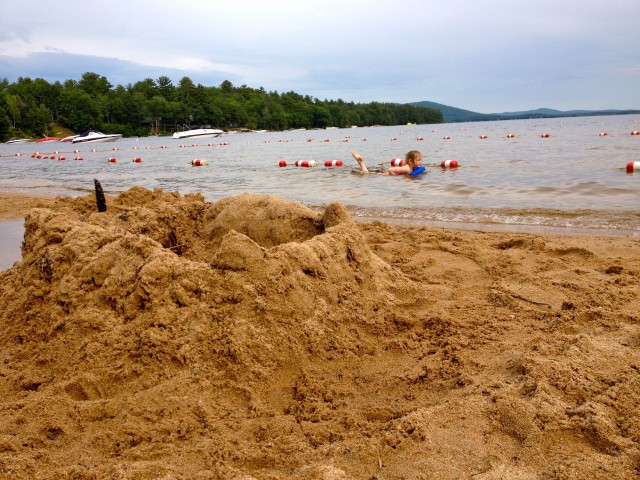 Kiera the fish. She LOVES to swim. She swims for hours at a time. You practically have to drag her out.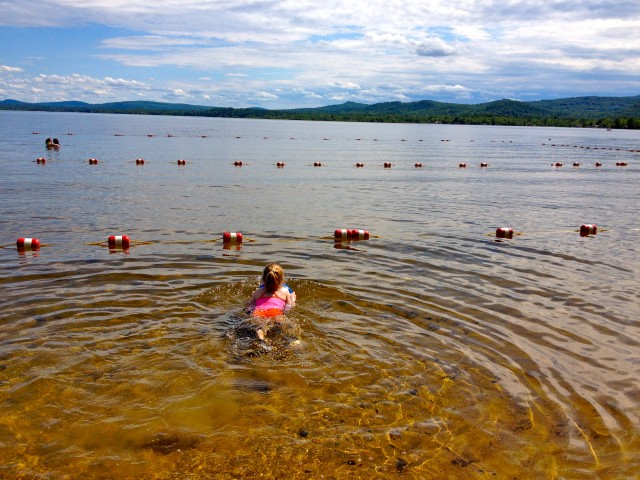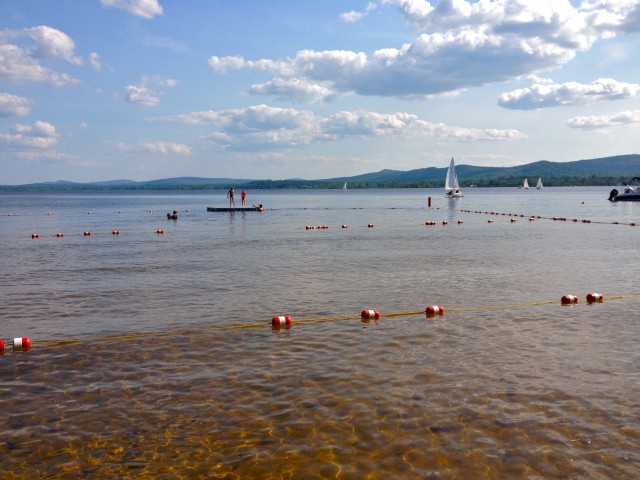 Quinnie swam out to the dock. I loved doing that as a kid also.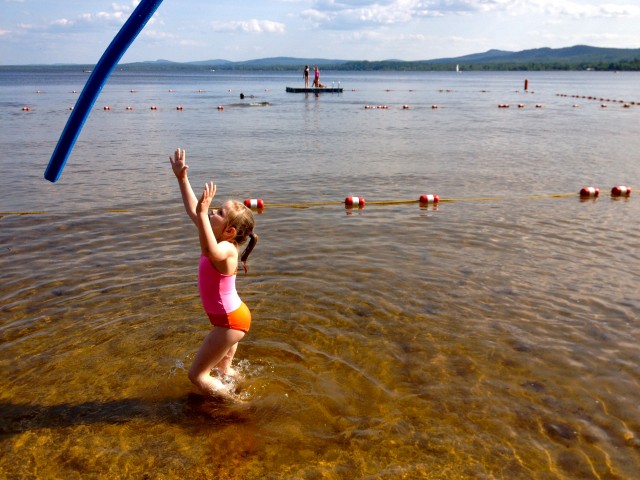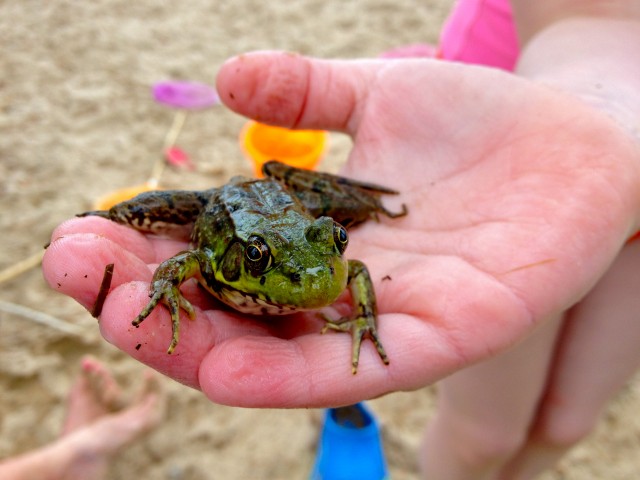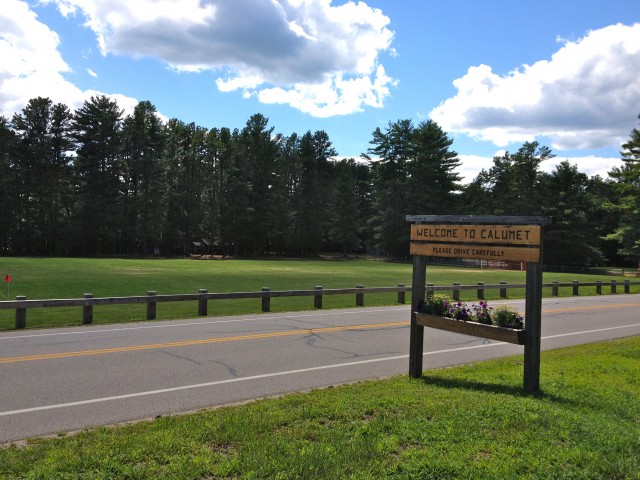 Here's some more info on Camp Calumet…
Another post on Camp Calumet can be found here.