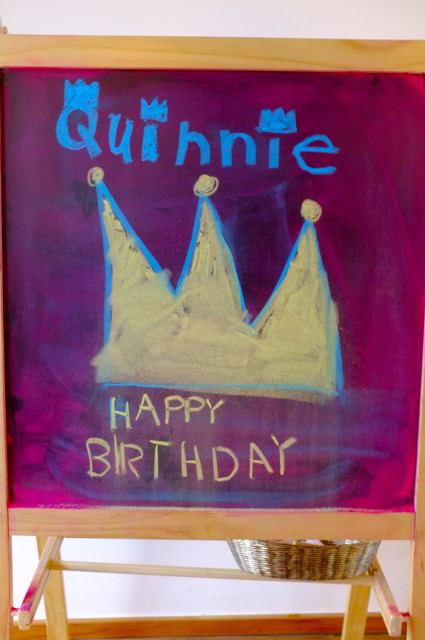 Quinnie decided that she wanted to have a sleepover birthday party this year. She wanted to have her friends sleep over the night before her birthday so that she would wake up with them on her actual birthday. I told her she could invite four friends (any more than that and it becomes too chaotic in our small-ish apartment). Since her birthday is right before Christmas we did quite a few Christmasy things. They loved it!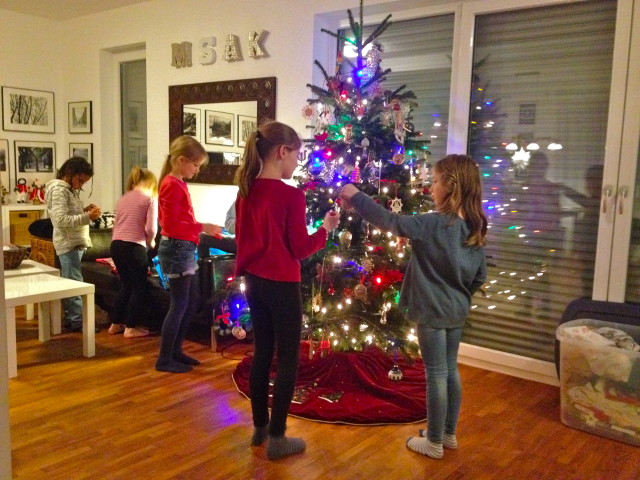 First on the agenda- decorate the Christmas tree. They completely decorated it by themselves.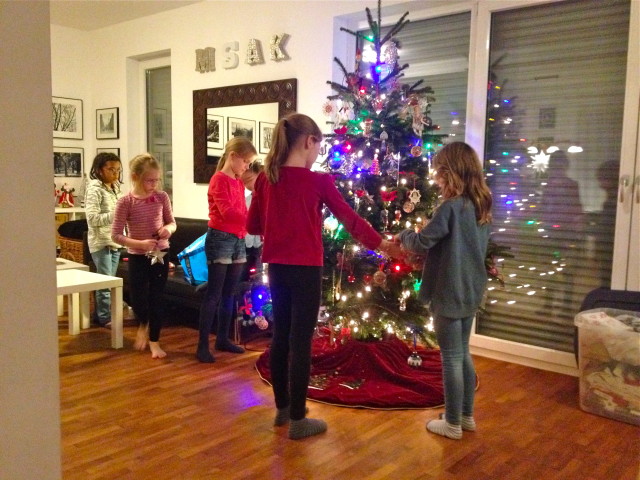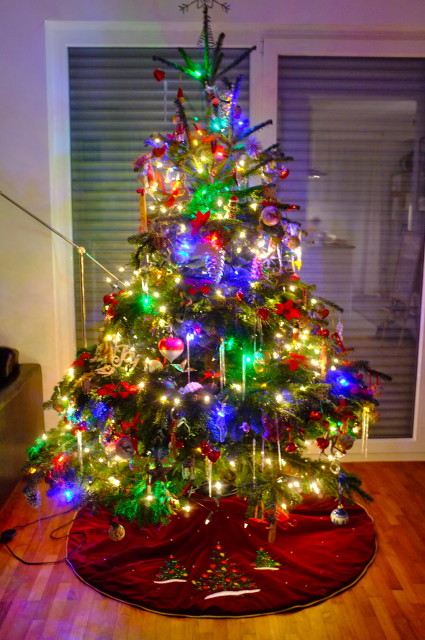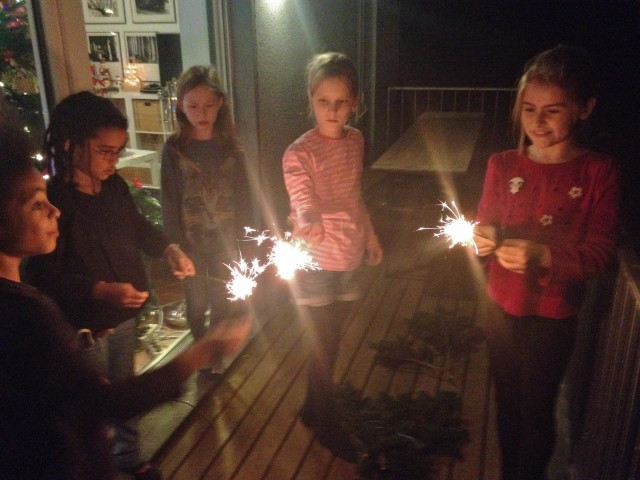 Then out to the balcony to light sparklers…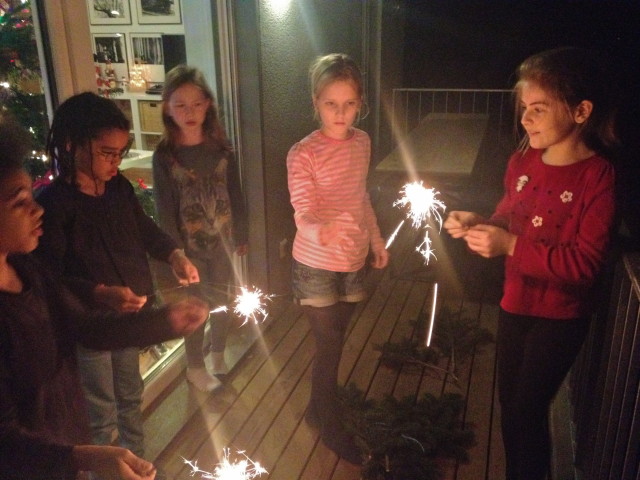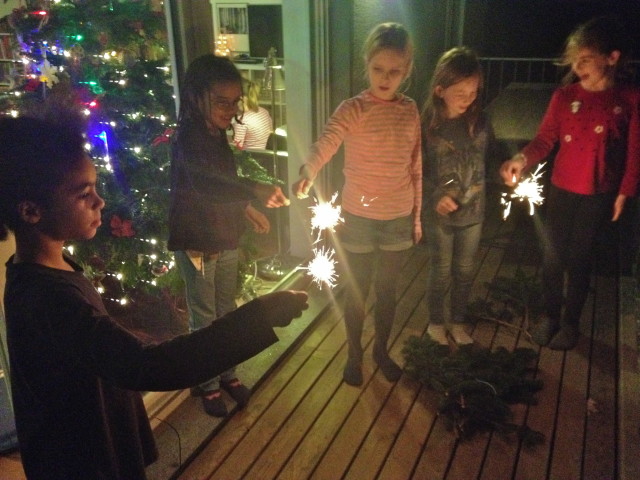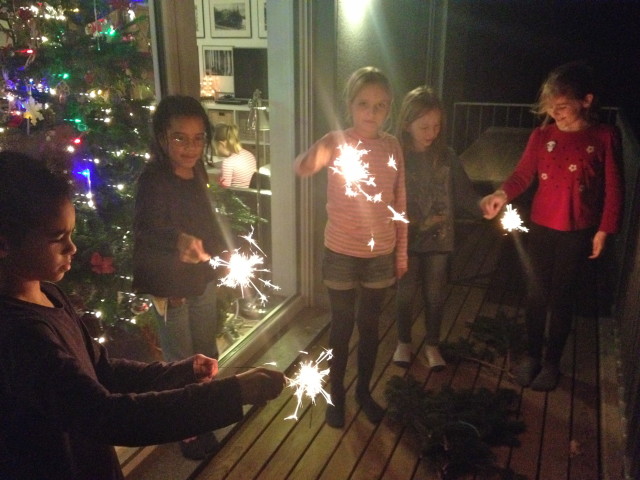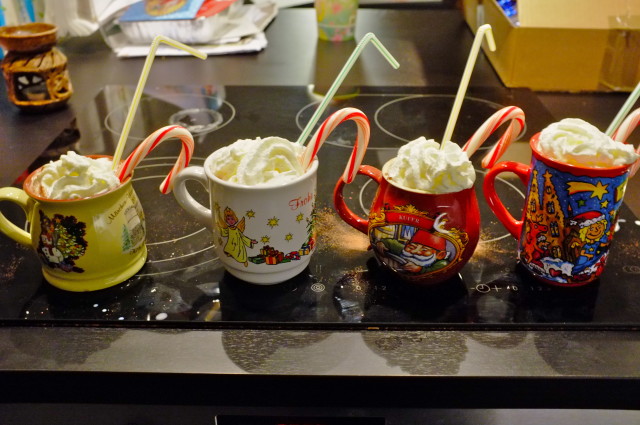 Then back inside to warm up with hot chocolate with whipped cream and candy canes. I brought these candy canes from the States this summer. They are surprisingly hard to find here, and when you can find them, pretty expensive. The mugs are from a few of the different Weihnachtmärkte here.
Quinnie drew the pic on the left before the party. By the end of the night her friends had added to it (pic on right).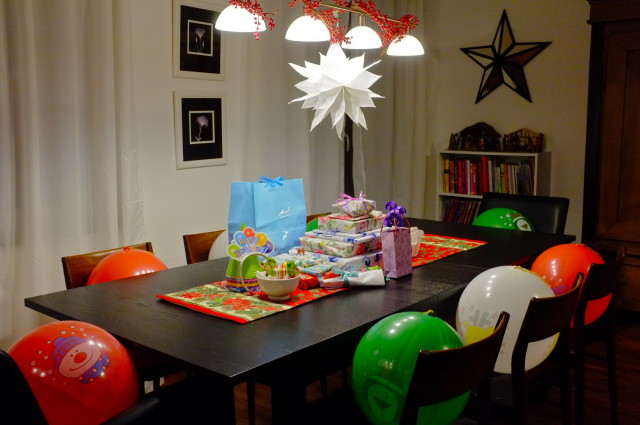 After the girls were in bed I made Quinnie's birthday cake and decorated for her actual birthday the next morning (Quinnie made that white hanging star by cutting up a bakery bag!).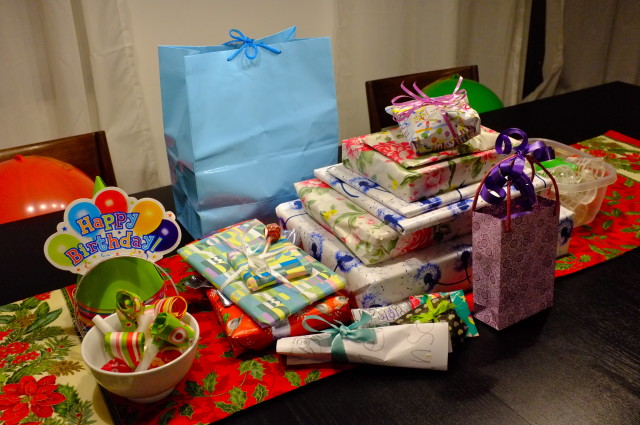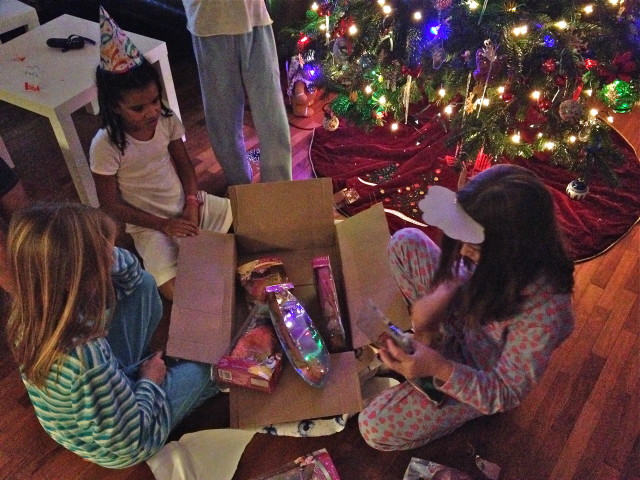 First thing in the morning- opening birthday presents! Quinnie isn't usually into dolls of any kind, but she liked this Ariel Mermaid Barbie.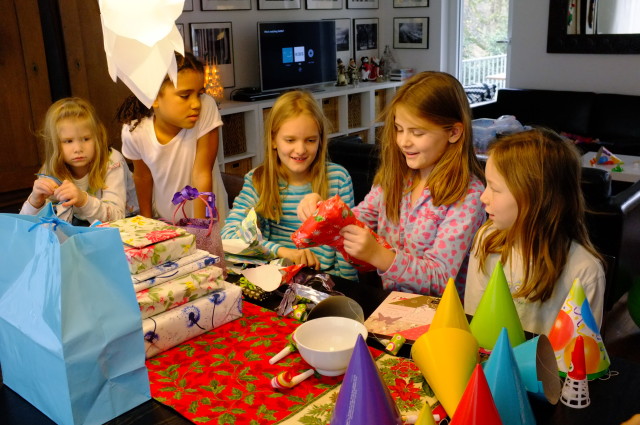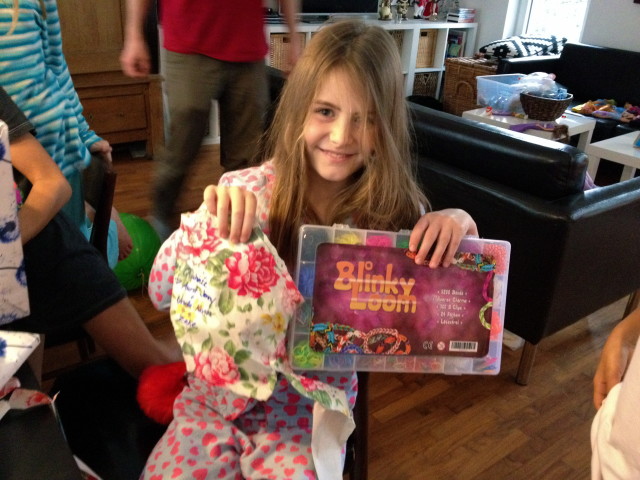 These bracelet/ necklace making kits made out of small, colorful rubber bands are really popular here.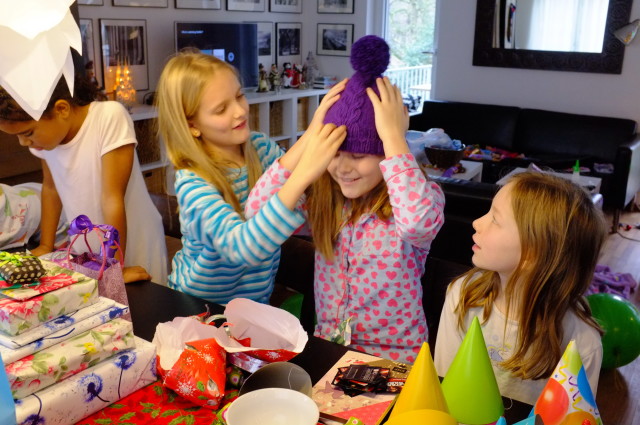 Antonia's Mom knitted Quinnie this awesome purple hat!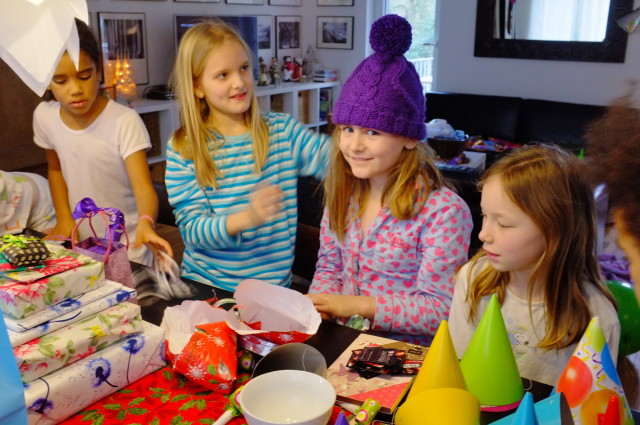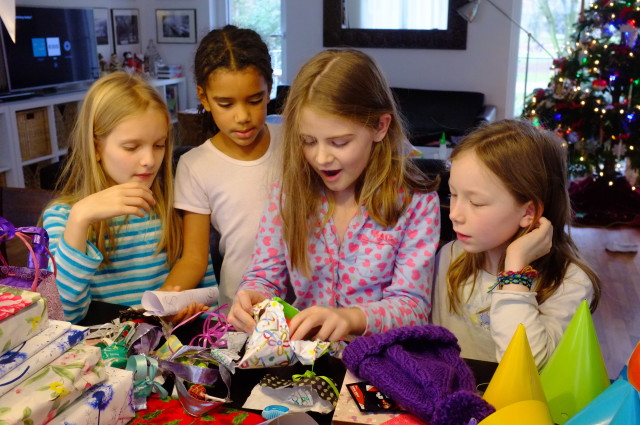 Her favorite gift was this digital camera from Grandma and Grandpa in America. She'd been asking for one for a few months…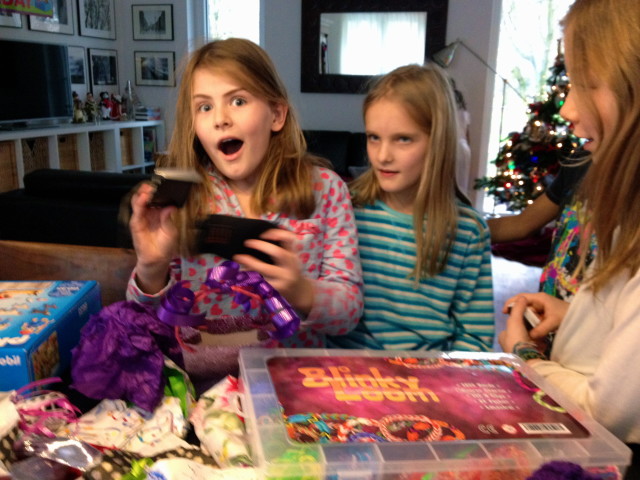 Can you tell she was pleased?!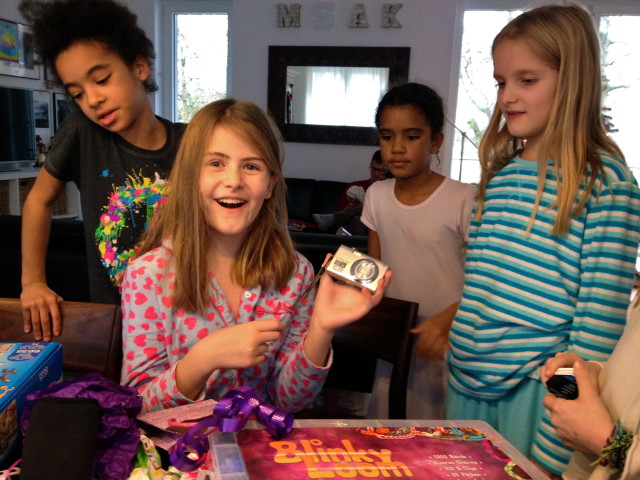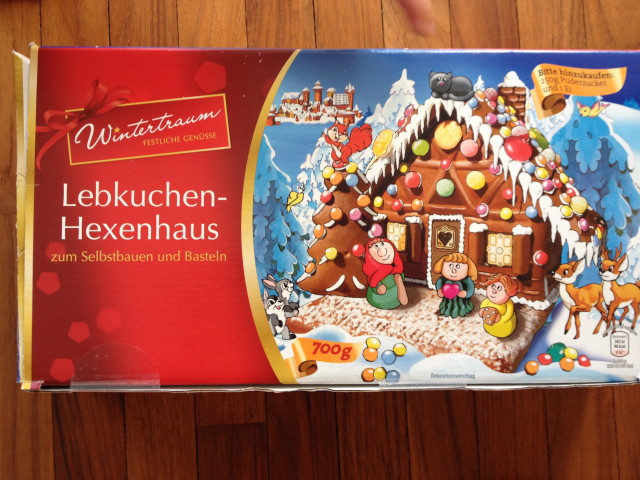 I bought a few of these gingerbread houses for the girls to decorate. Oddly, they are usually called Gingerbread "Witch" houses here. Maybe because of Hansel and Gretel? They are quite hard to find here (and usually pretty expensive). Once a year Aldi usually has them in their stores so I stock up on them then.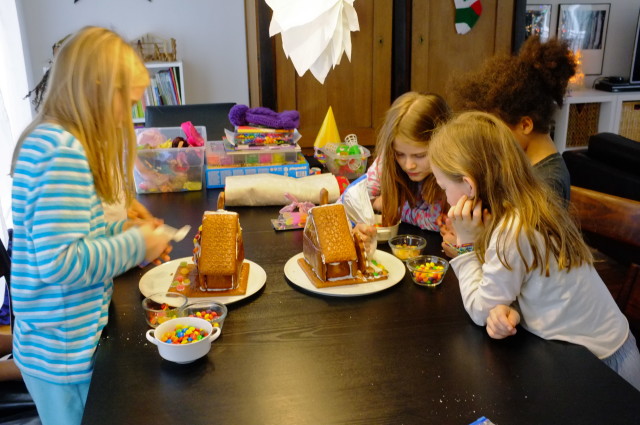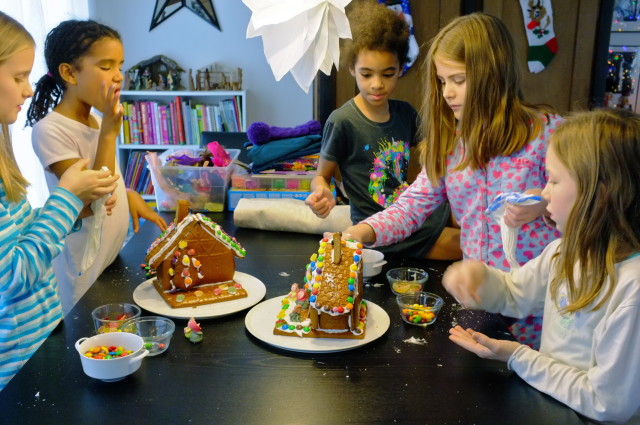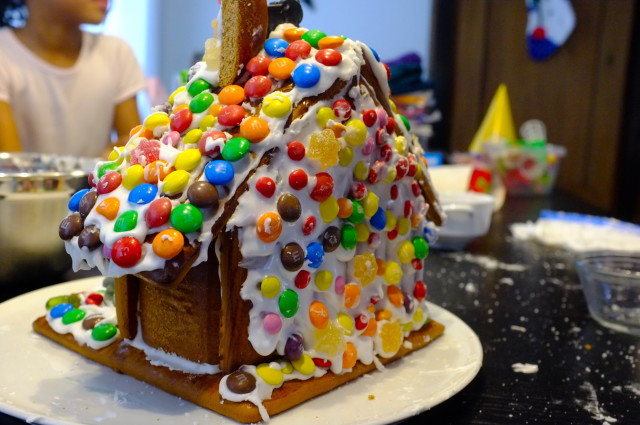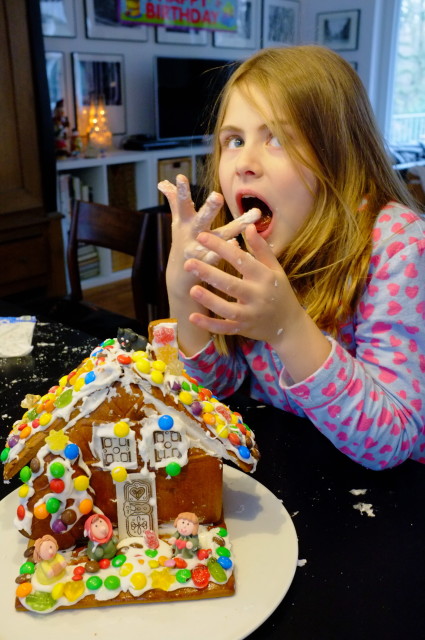 There was lots of this going on- more eating than decorating..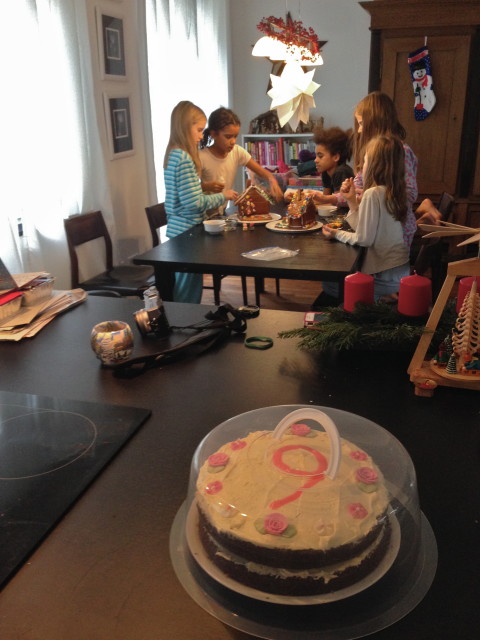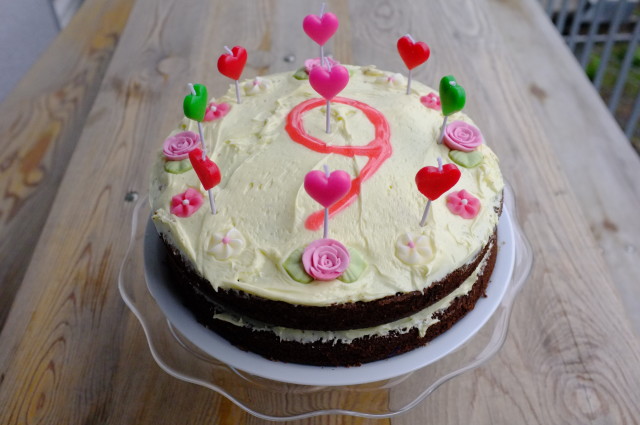 Quinnie's birthday cake. She gave me very specific directions on how it should look (luckily she's never been on Pinterest and is easy to please!).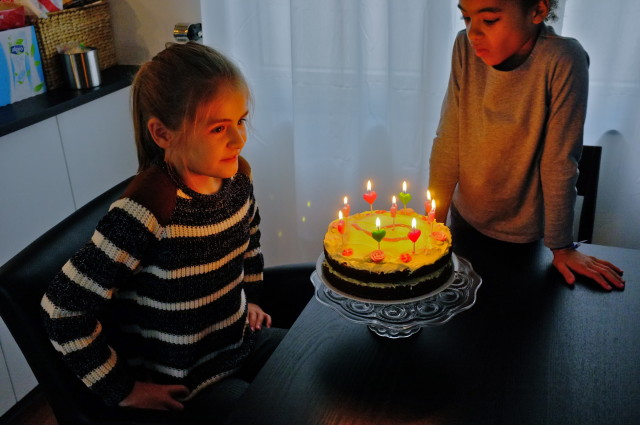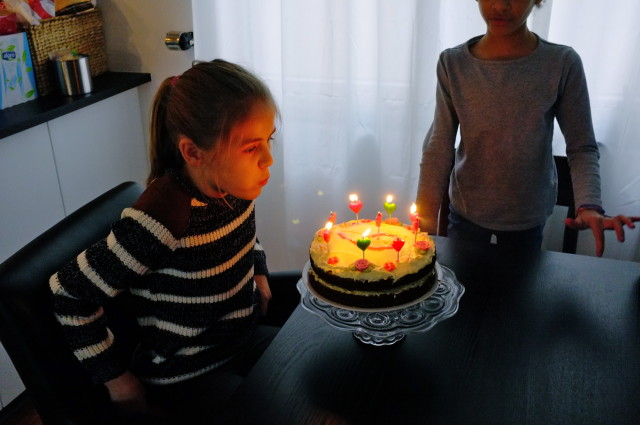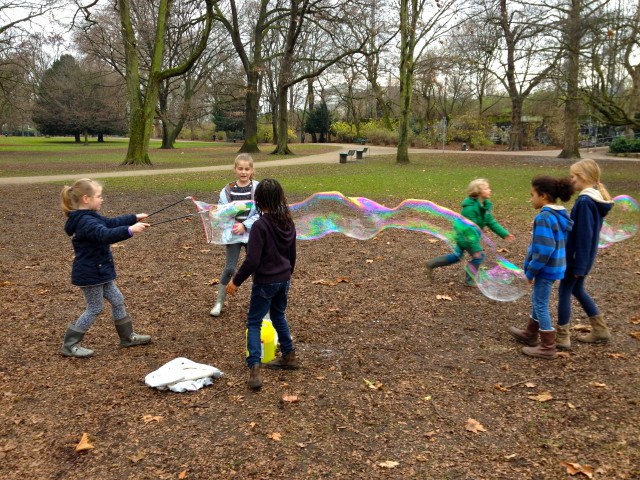 Then it was time to go outside to burn off some energy and make some gigantic bubbles..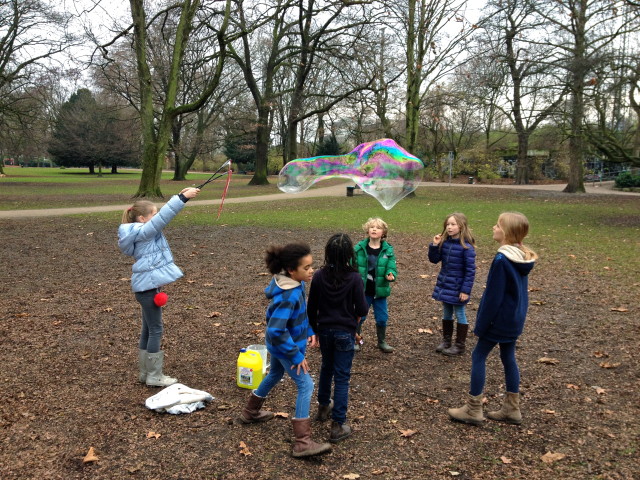 See that red fuzzy ball hanging from Quinnie's pants? It's called a "Bommel" and they're really popular with kids here. You can buy them in all different colors, but Quinnie and her friends have sort of assigned each other certain colors (lol!)…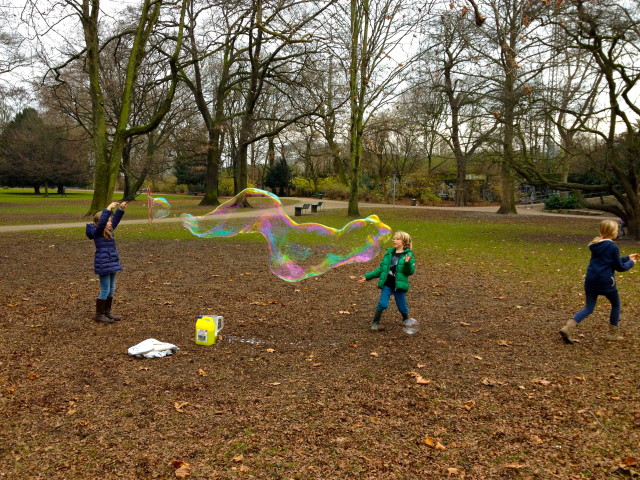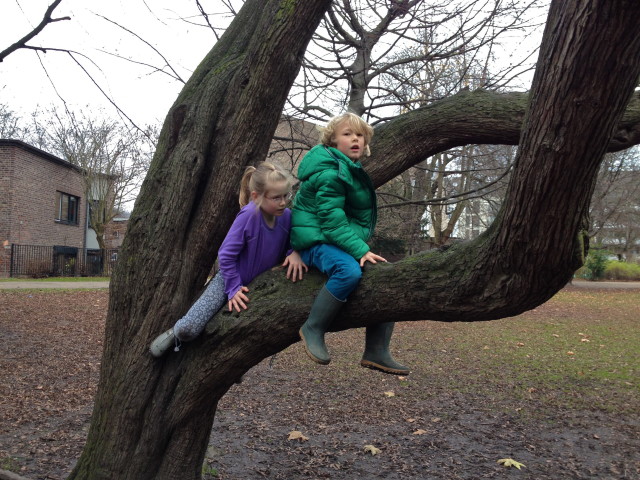 Kiera and Louis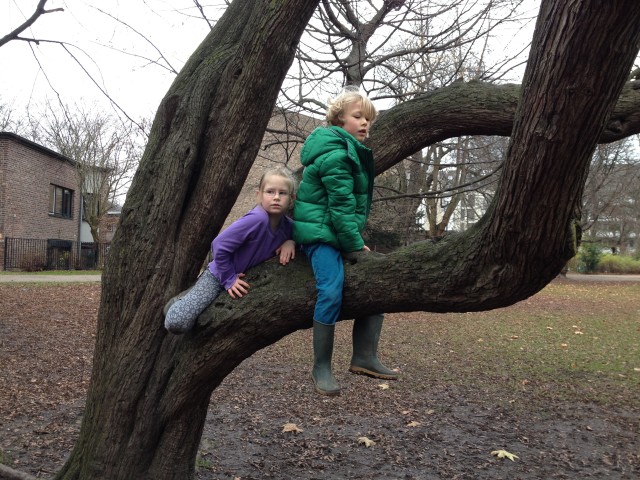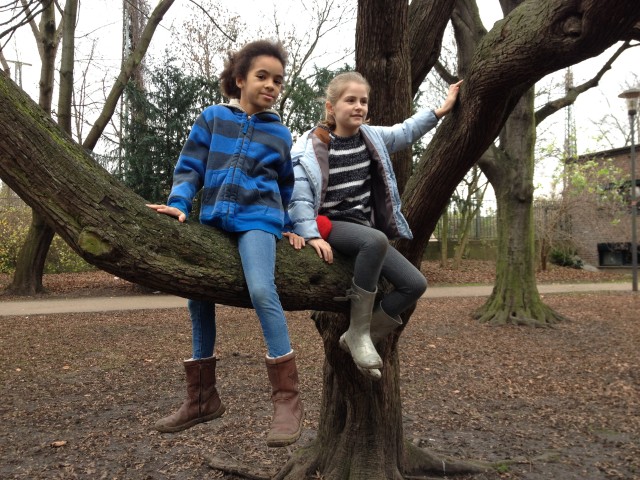 Noémi and Quinnie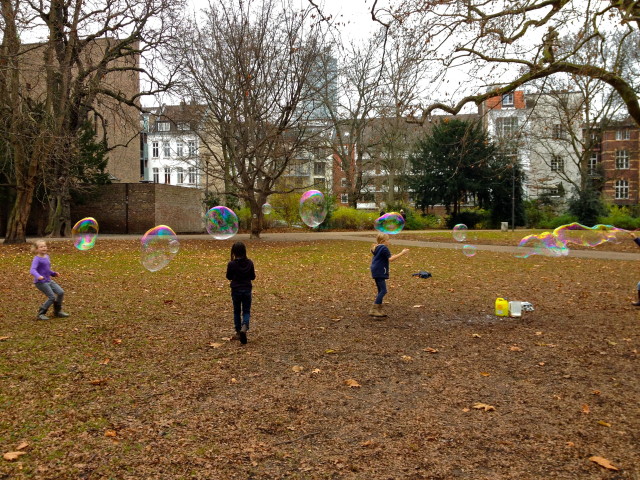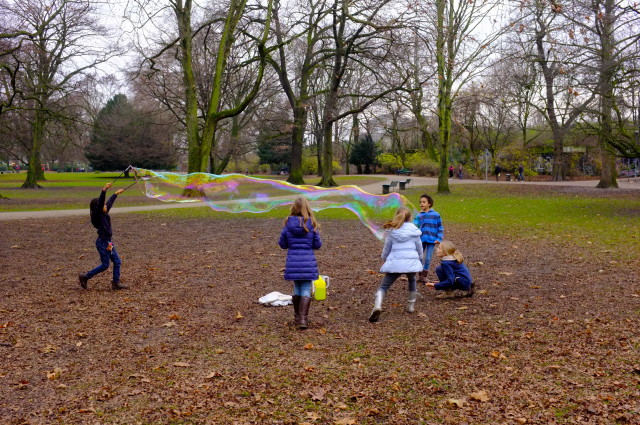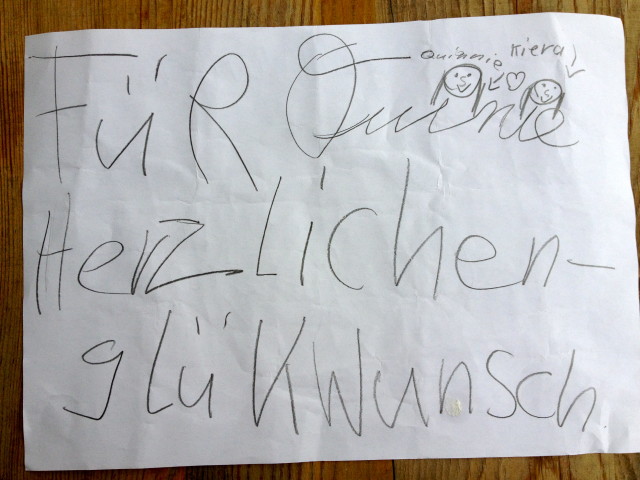 letters from her friends…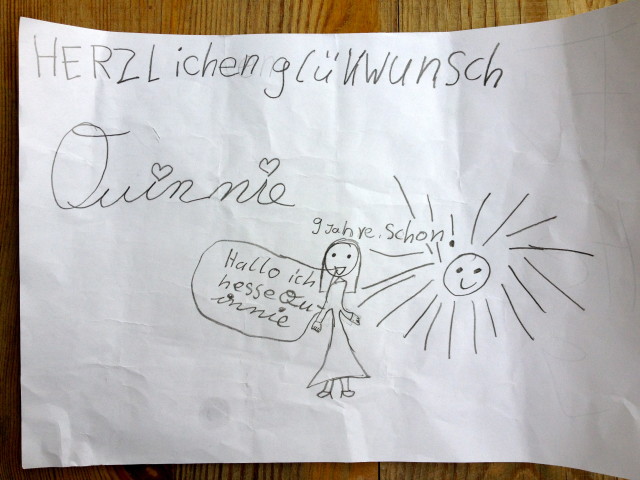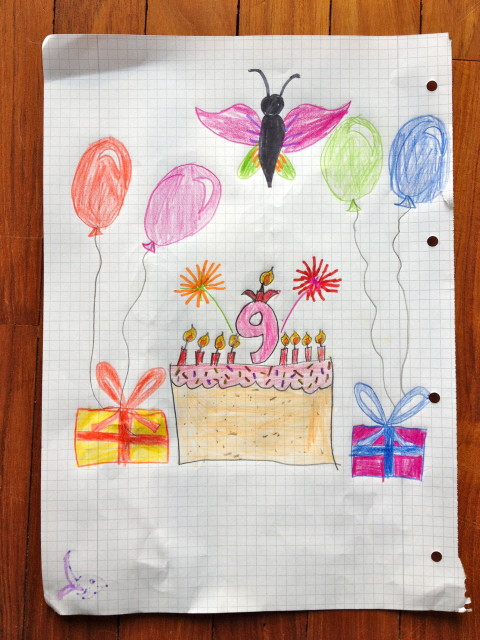 Quinnie drew the picture above for a friend who also turned 9.
After all her friends left in the evening, Oma, Opa, Tante Ruth and Maxim came over to celebrate (and brought wonderful presents, of course!). Unfortunately, I didn't get any pics of them. I was a bit tired by this point..
At bedtime I was cuddling Quinnie in bed and she started crying. She told me, "It's OK Mama. I'm just so happy that I have to cry. I always wished for a birthday like this." I asked her what her favorite part was (thinking it would be a present or an activity we did), and she said, "I really felt how much my friends and family love me." And then she started crying harder. Of course this made me tear up as well. How did I get such a sweet, kind-hearted child?! I'm a lucky Mama indeed. What a gift she is to our lives. We love you so much Quinnielein!!