We managed to make it to every Weihnachtsmarkt again this year. It was Grandma and Grandpa's first time seeing them, so it was extra fun to show them around. I'm going to put all of the Christmas Market pictures into one post this year since I documented each Weihnachtsmarkt thoroughly last year. I'll give you those links at the end of this post if you're interested.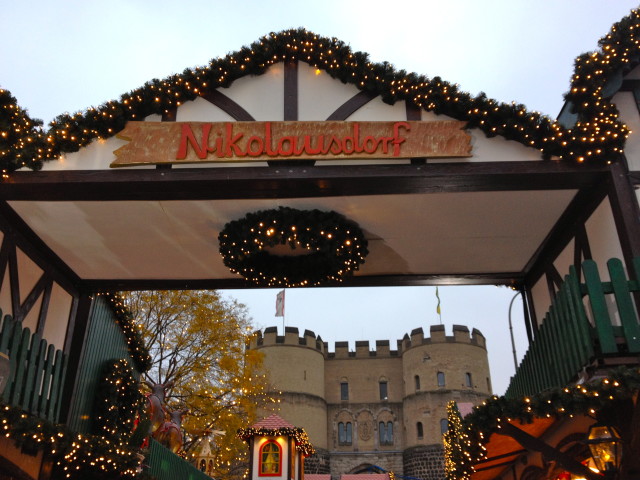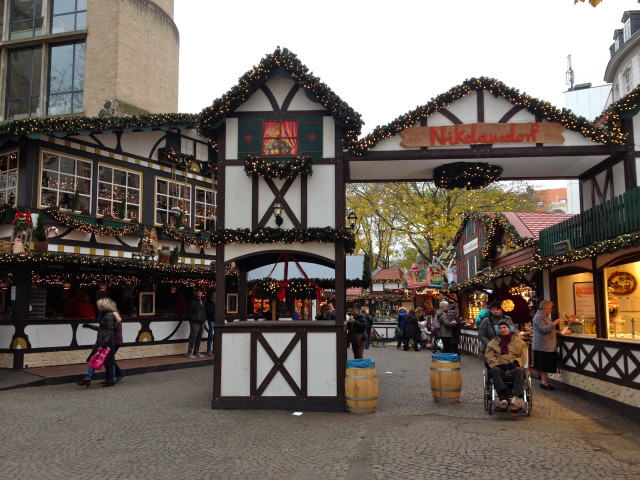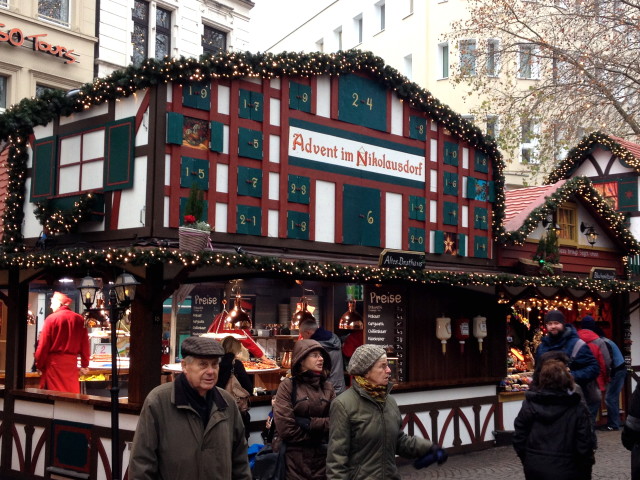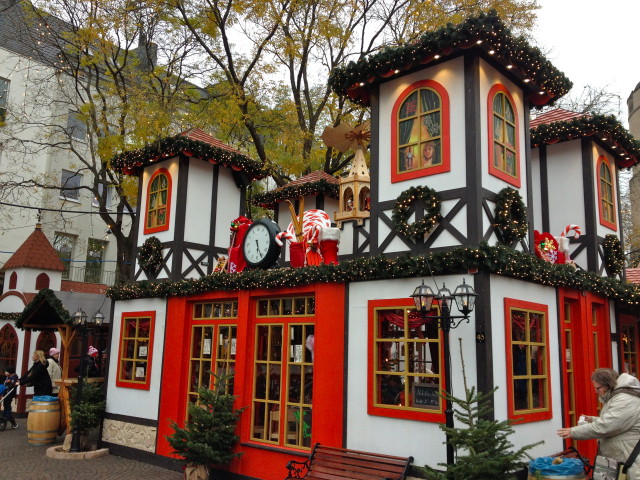 Inside this little building they had craft projects set up for kids. Quinnie and Kiera made some Kölner Dom artwork.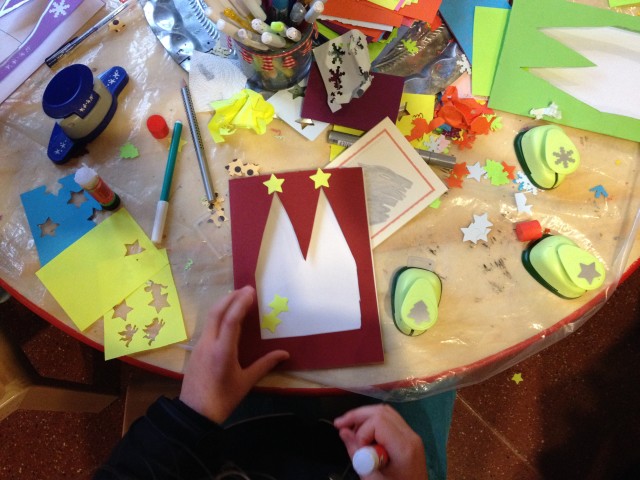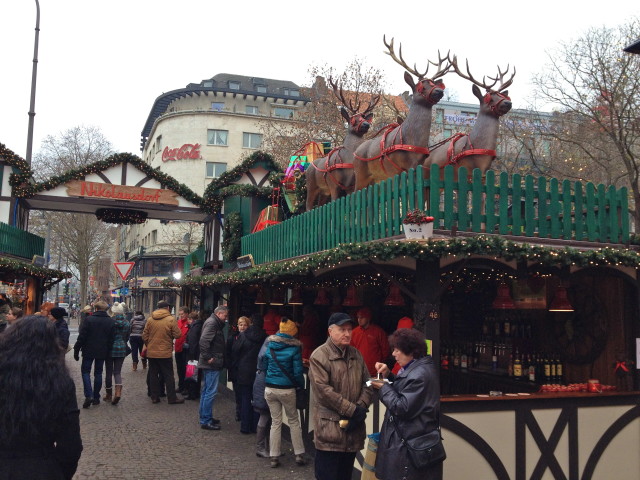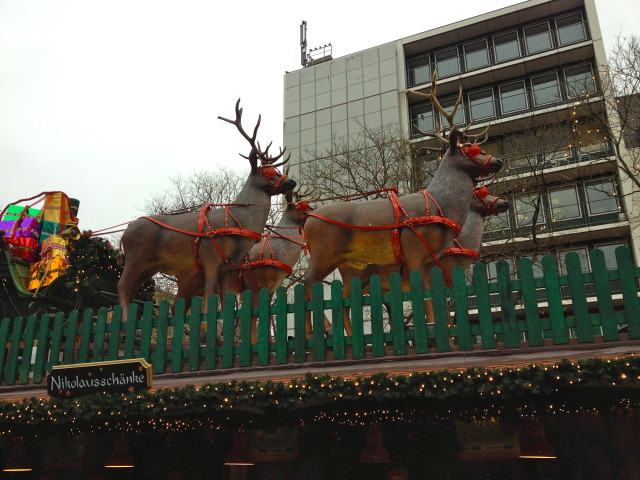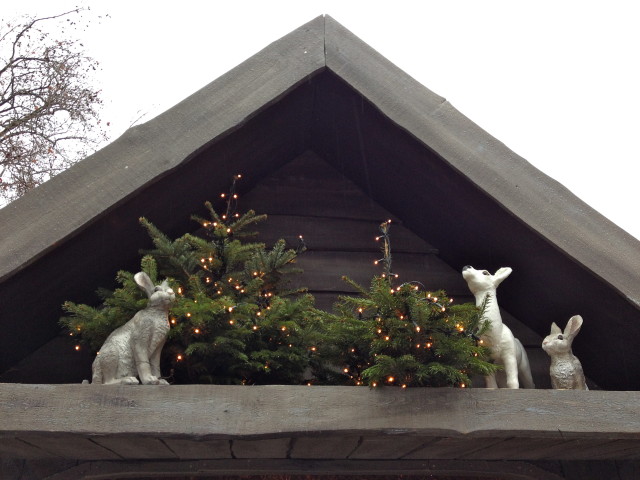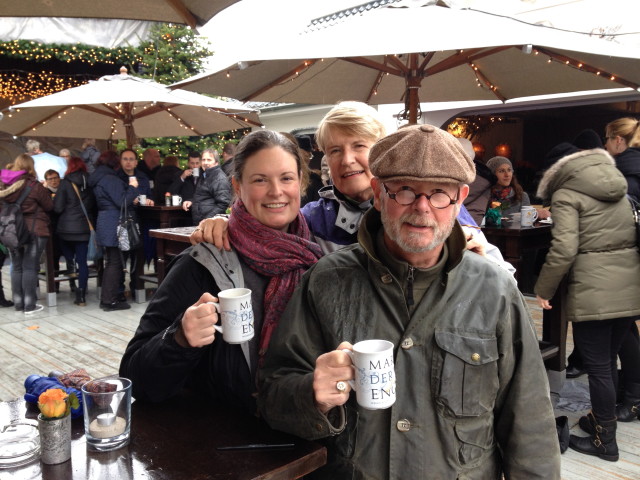 It was raining but not to worry-Glühwein to the rescue!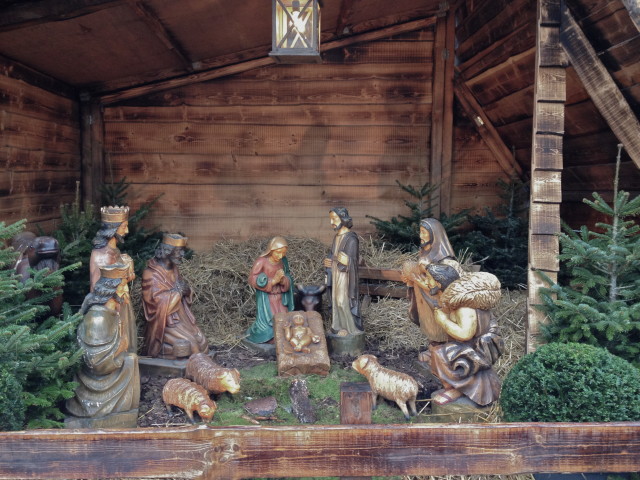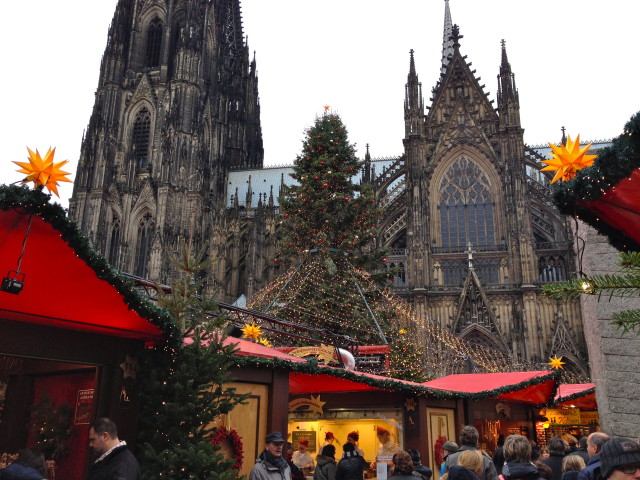 Instead of "Where's Waldo?"- "Where's Quinnie?"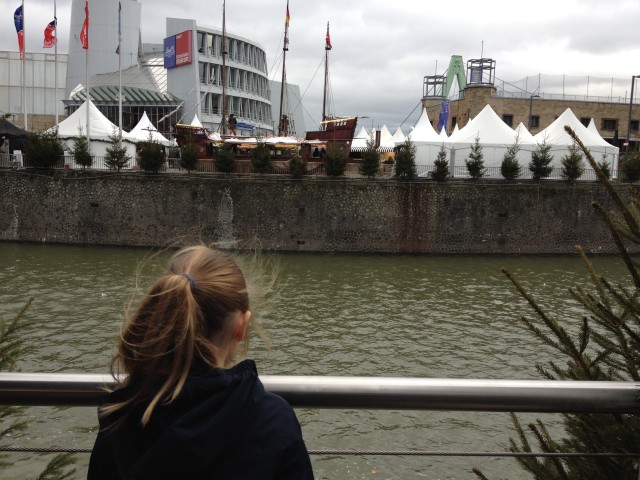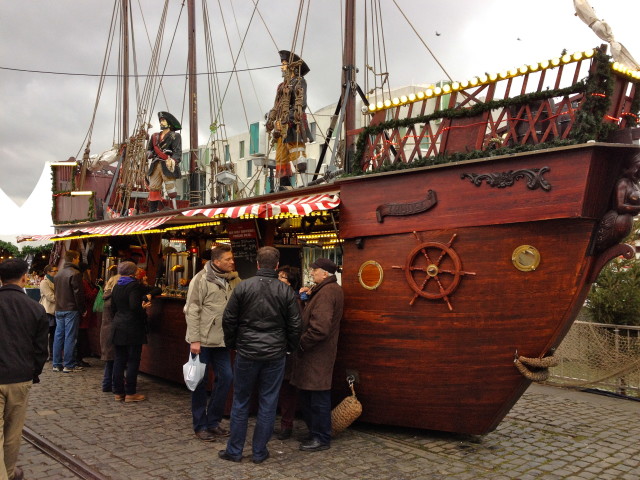 Drink bar in a ship!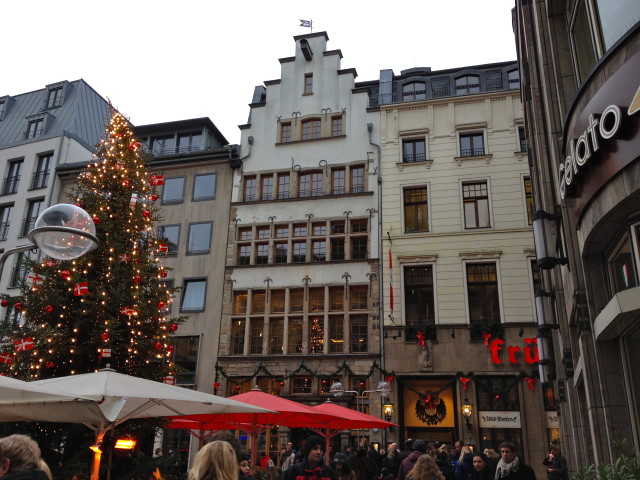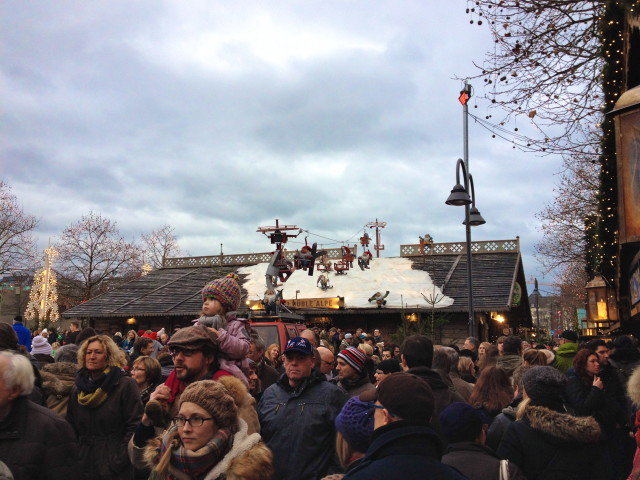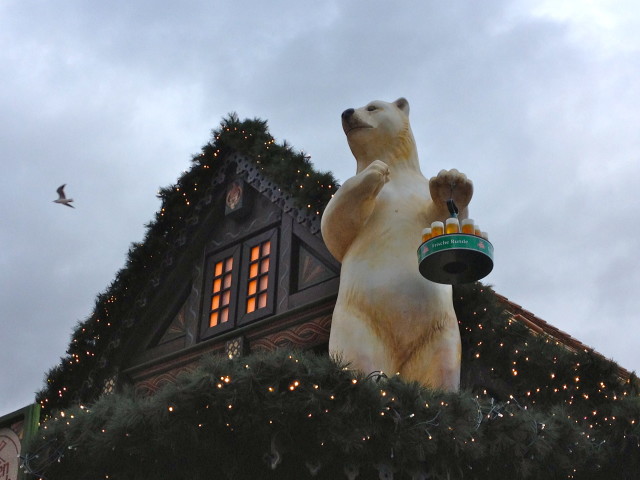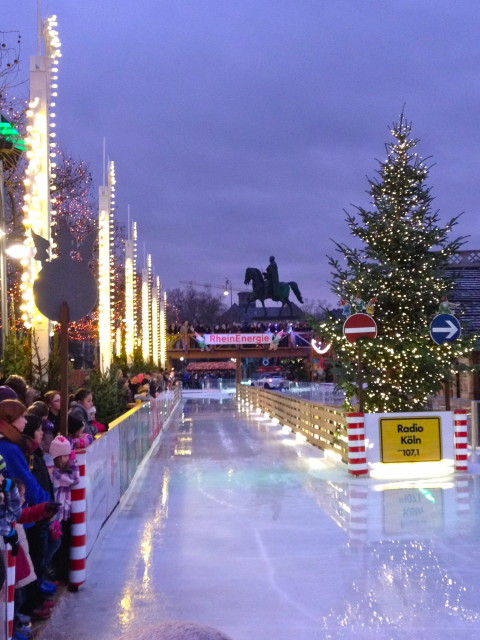 Every year they build this beautiful ice skating rink on the Heumarkt. It was PACKED (this pic was taken while they cleaned the ice). Video of Quinnie skating below to give you an idea of how crowded it was…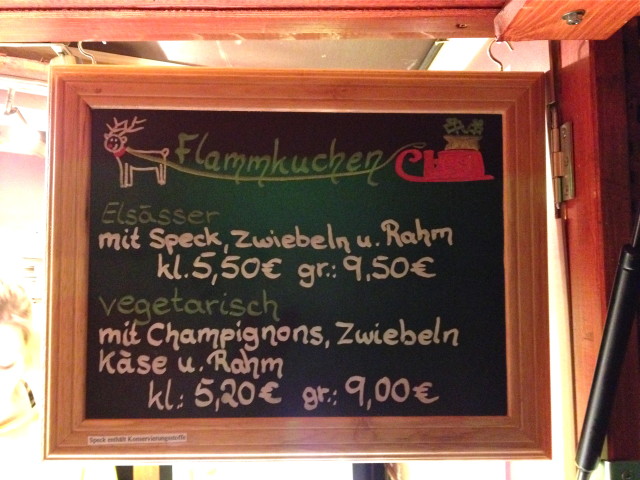 The food is amazing, but I didn't document that very well. Here are the pics I have…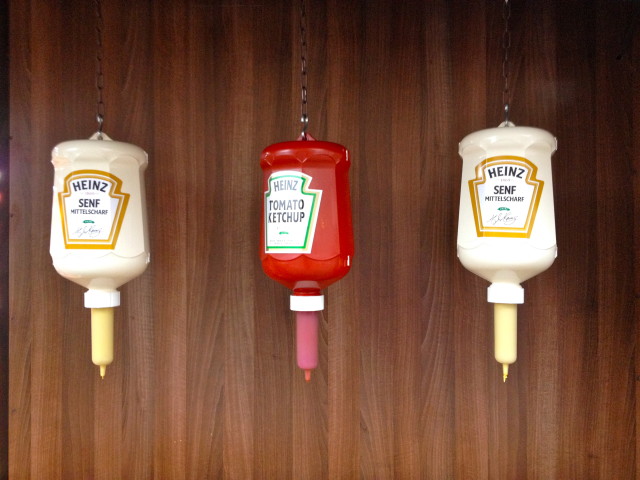 crazy HUGE condiment udders!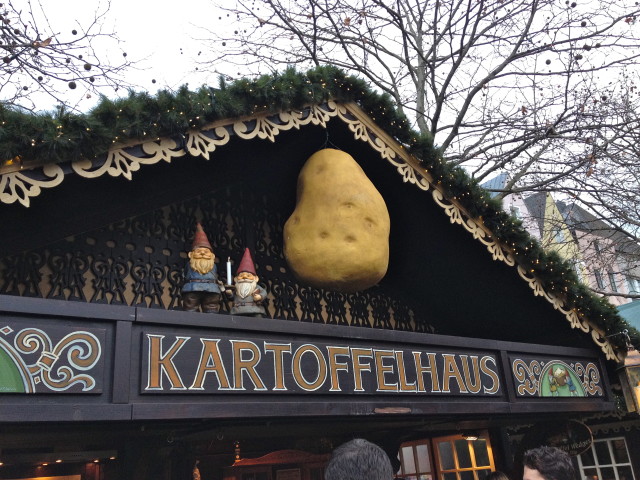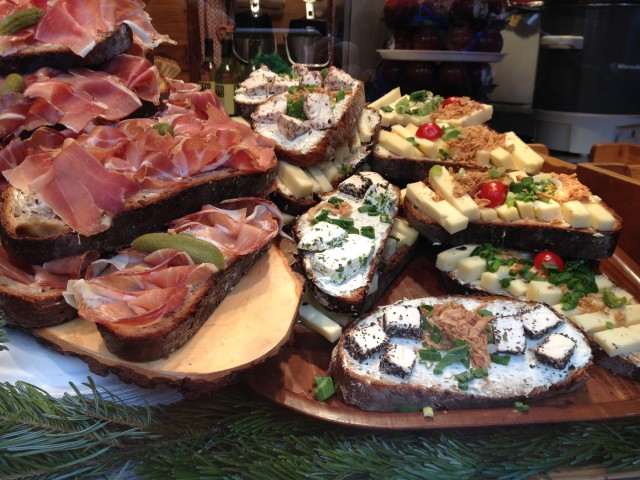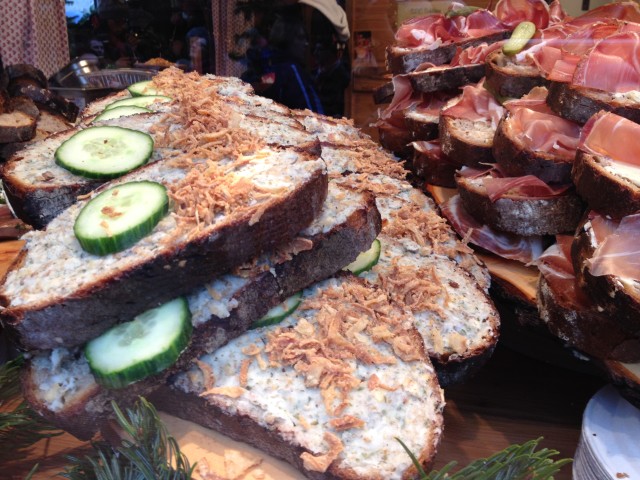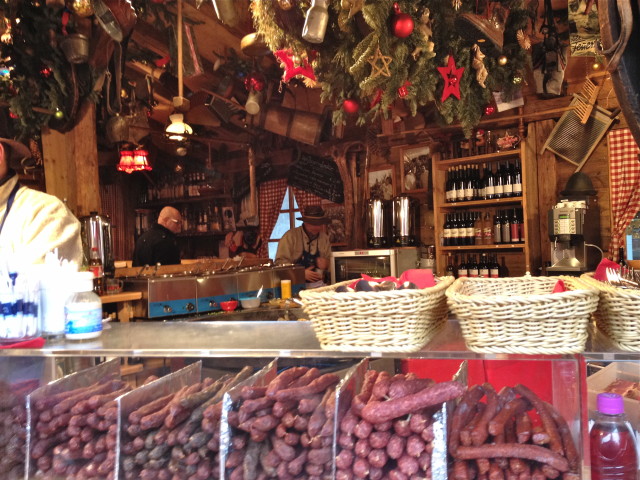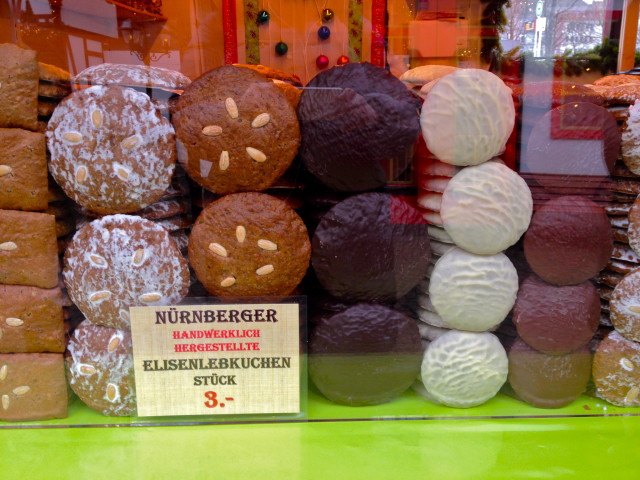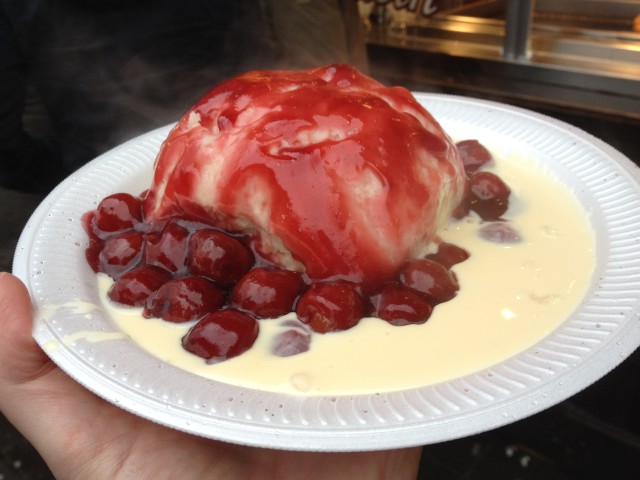 Dampfnudeln with cherries dessert. My Mom loved this.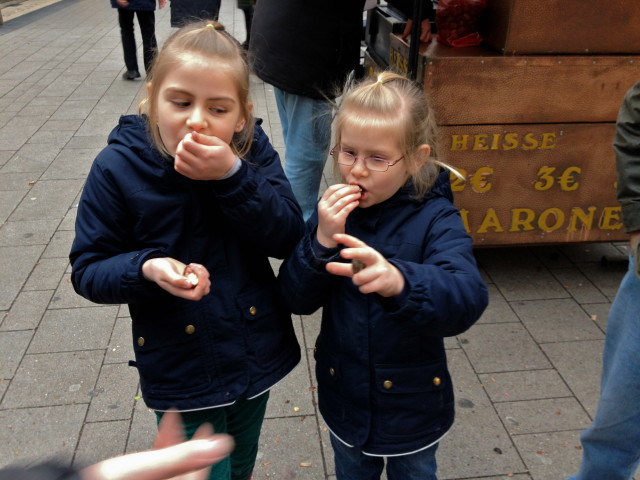 The girls LOVE roasted chestnuts (Heisse Maronen). You can find carts selling them everywhere during Christmastime.
Below are links to last year's more detailed posts about each Weihnachtsmarkt in Köln…